30 Airport Hacks When Dealing With Delays
By Jack Clark
2 weeks ago
Read A Book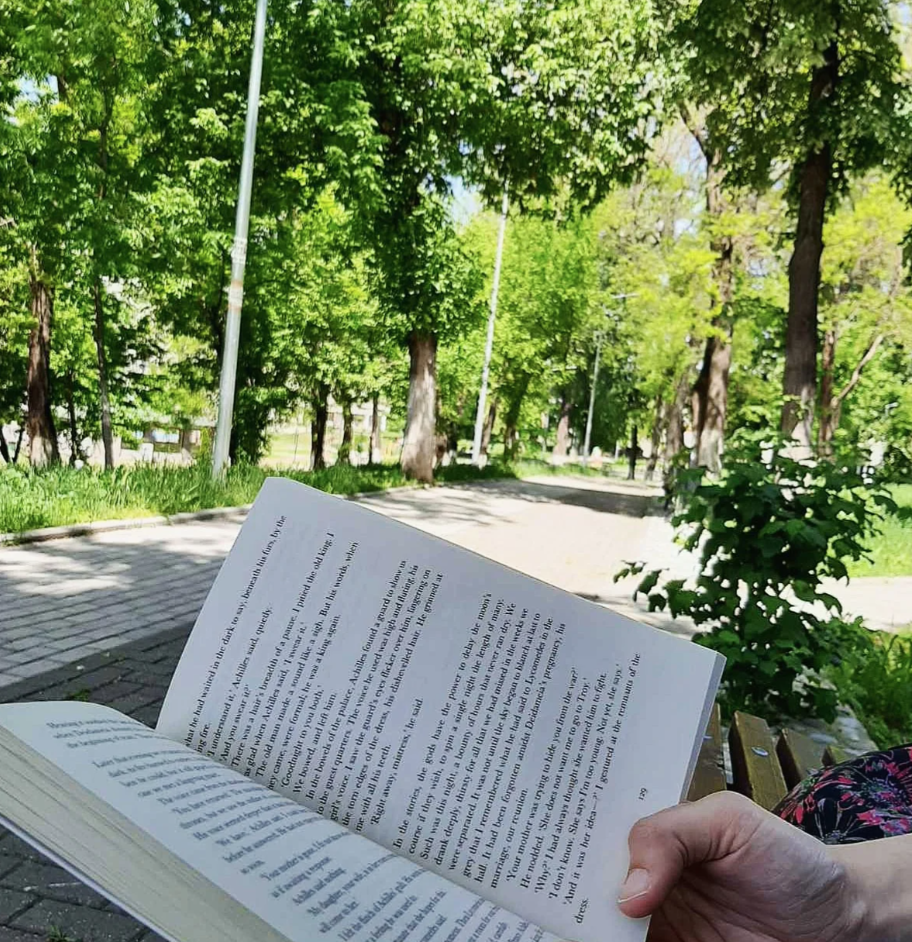 Image Source: Reddit
When you're stuck in an airport due to flight delays, one of the best ways to pass the time is by diving into a good book or e-book. Whether you prefer a gripping novel, a self-help guide, or a travel memoir, reading can transport you to another world and make those hours fly by. Remember to download your favorite titles onto your e-reader before your trip for easy access, and you'll be surprised how delays become a chance to indulge in some quality reading.
Listen To Music
Image Source: Reddit
Airport noise can be a significant stressor during delays, but noise-canceling headphones are your secret weapon. Put on your favorite tunes or immerse yourself in a captivating podcast to drown out the chaos. Whether you're into soothing melodies or a thrilling crime story, a good pair of headphones can transform your wait time into an enjoyable auditory experience.
People-Watch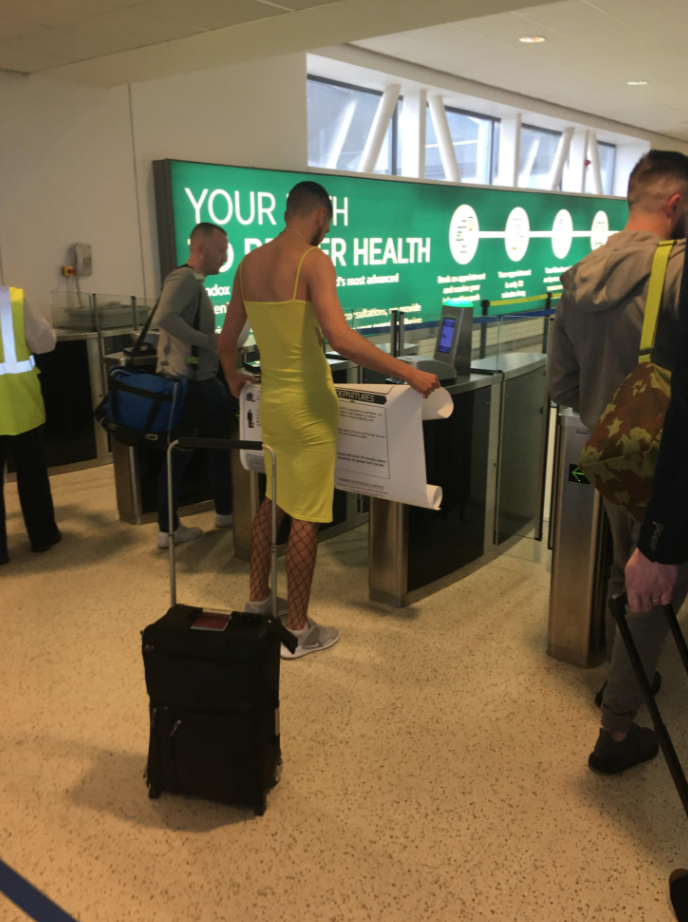 Image Source: Reddit
Turn your flight delay into a creative exercise by people-watching. Observe the diverse cast of characters passing through the airport, and let your imagination run wild. Create backstories, secret missions, or even love stories for the people around you. It's a fun way to entertain yourself while practicing your storytelling skills.
Explore The Airport Shops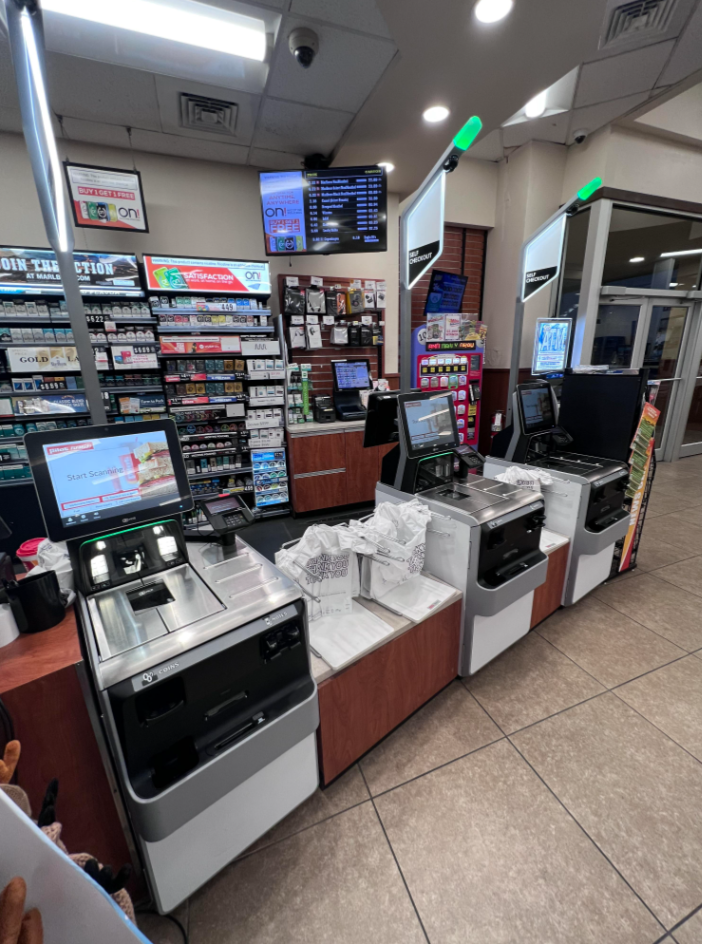 Image Source: Reddit
Airport shopping isn't just about buying souvenirs; it's also a fantastic way to kill time. Wander through the duty-free stores and boutiques, checking out the latest gadgets, perfumes, and fashion. Even if you don't make a purchase, window shopping can be a delightful distraction.
Work On A Crossword Puzzle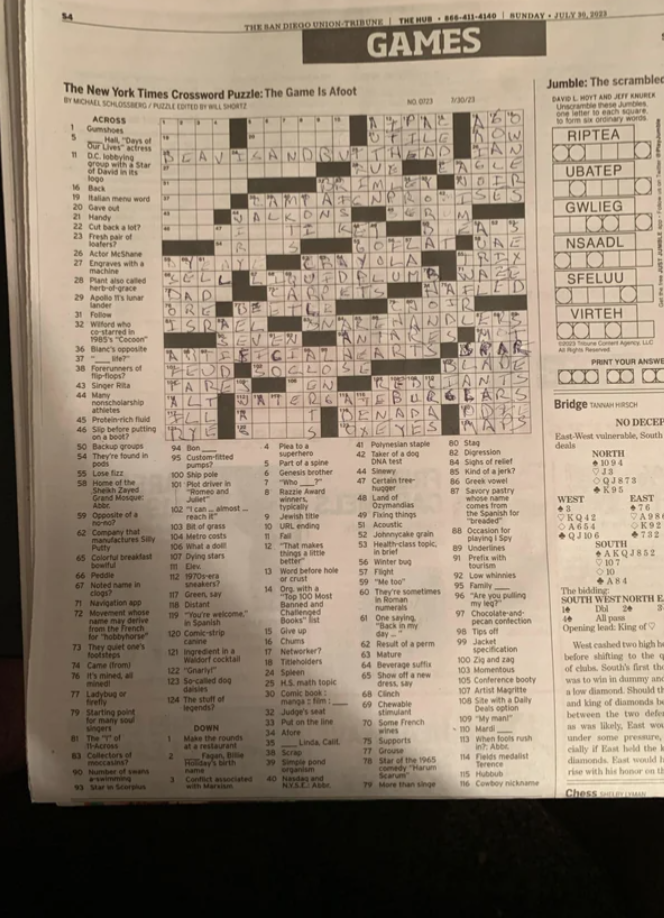 Image Source: Reddit
Engaging your mind with puzzles is a fantastic way to stay mentally sharp during delays. Pack a crossword puzzle book or download a Sudoku app on your phone. These classic brain teasers are both challenging and addictive, making them perfect companions for airport waits.
Watch A Movie Or TV Show On Your Phone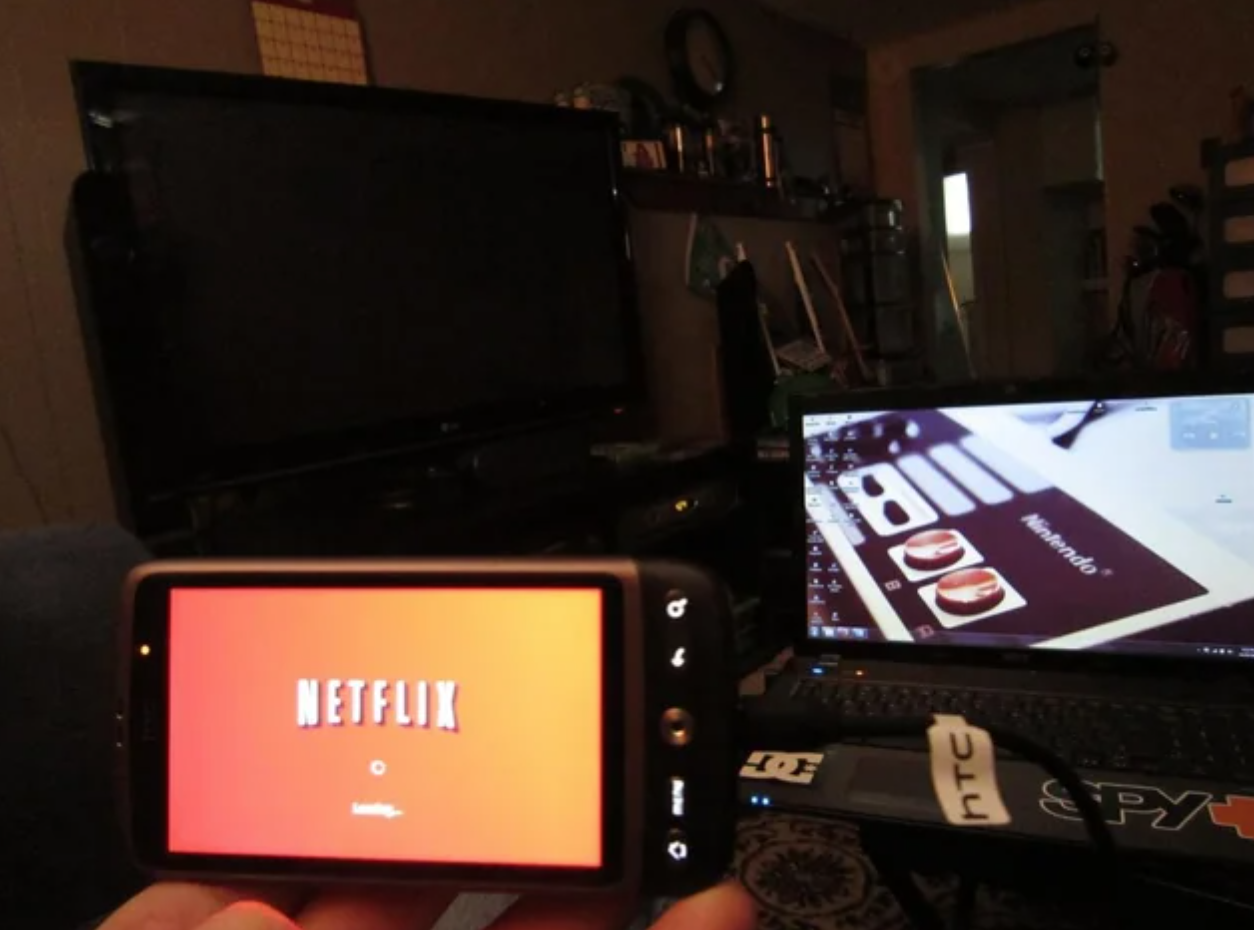 Image Source: Reddit
Thanks to modern technology, you can carry your entertainment with you. Load up your device with movies or TV shows you've been wanting to watch. Whether you're into comedy, drama, or documentaries, a captivating film can turn a delay into a cinematic experience.
Play Mobile Games Or Apps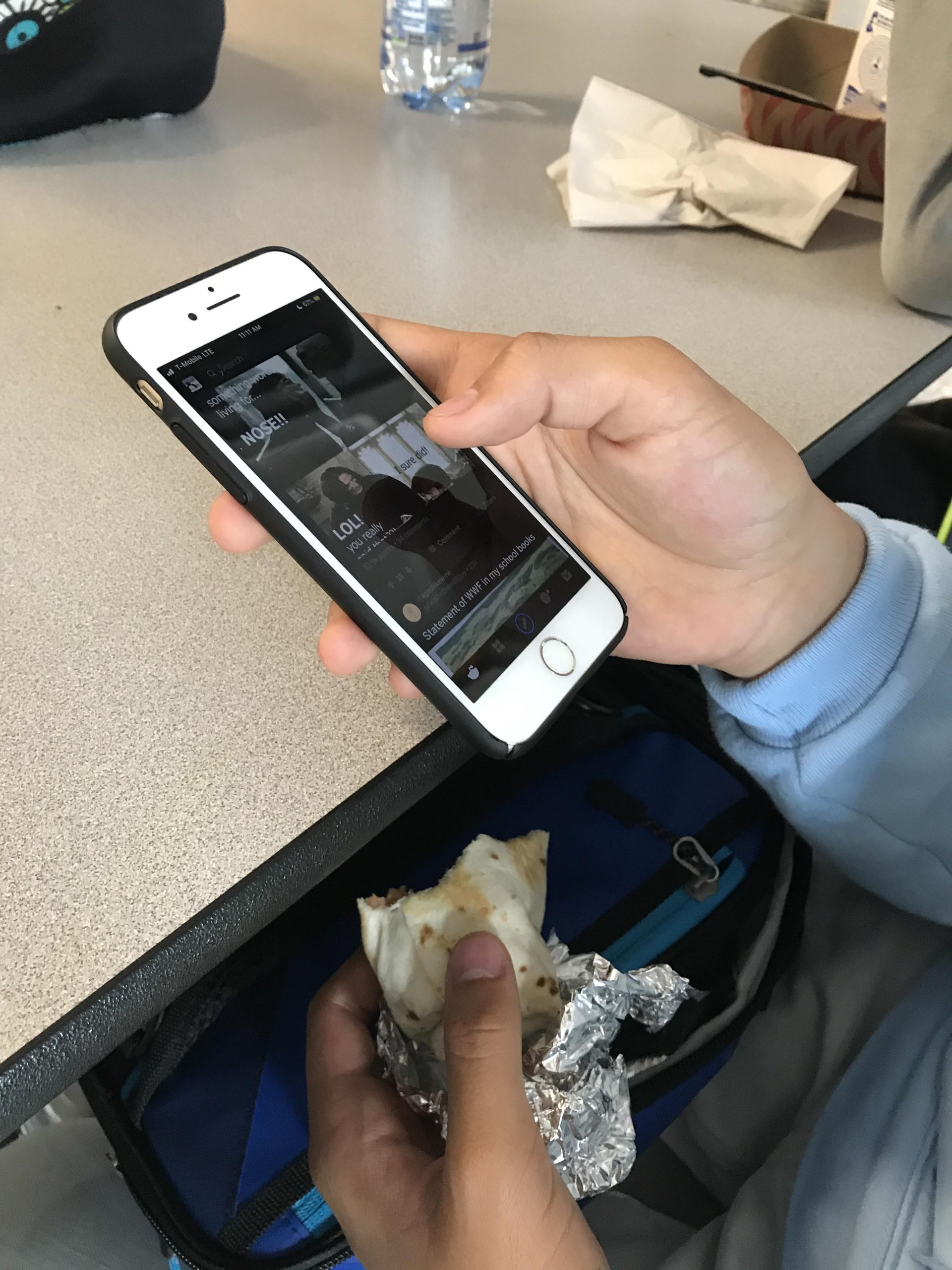 Image Source: Reddit
Mobile games and apps can be a lifesaver during airport delays. Challenge yourself with brain-training games, embark on epic adventures, or simply unwind with a game of solitaire. You'll find countless options to suit your gaming preferences, from chess to a high-fantasy game!
Write In A Travel Journal Or Start A Blog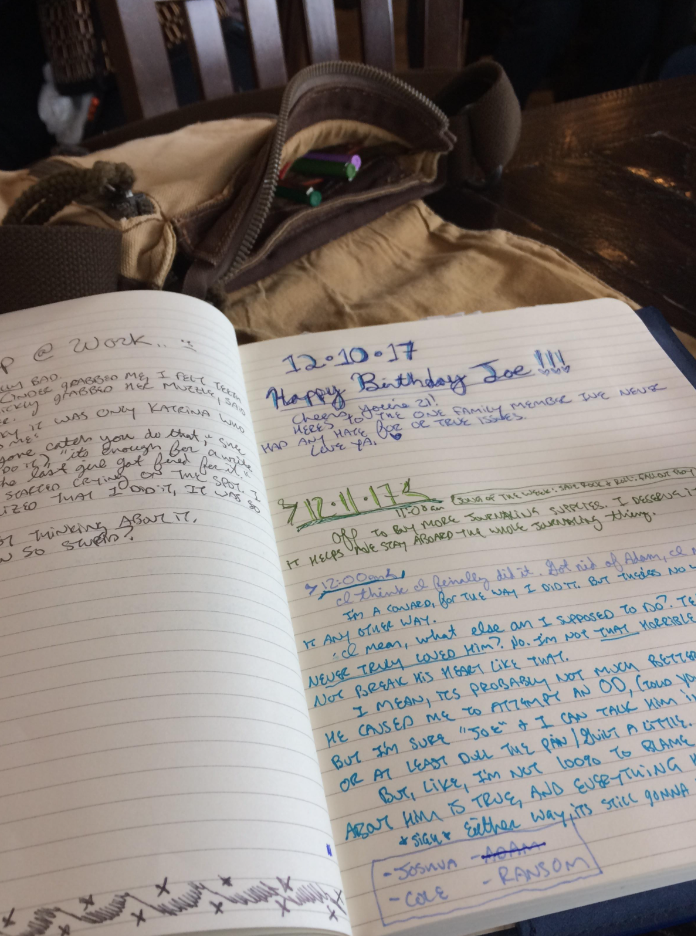 Image Source: Reddit
Document your travel experiences by keeping a travel journal or starting a blog. Reflect on your journey, jot down interesting observations, or share your thoughts with the world. Writing not only passes the time but also helps you create lasting memories of your travels.
Chat With Another Traveler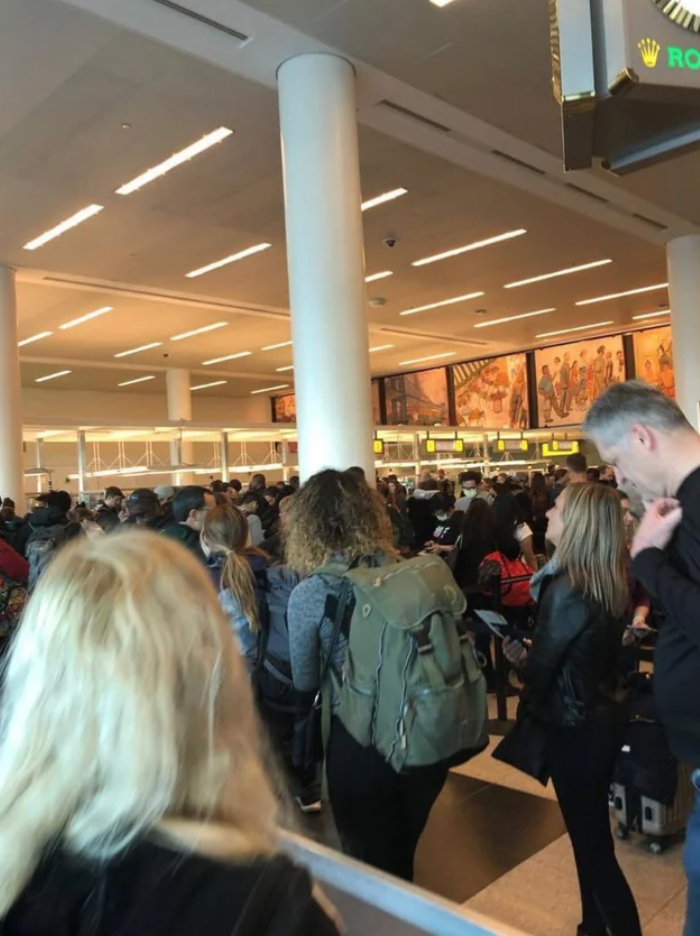 Image Source: Reddit
Airports are melting pots of people from different walks of life. Strike up a conversation with a fellow traveler, and you might discover fascinating stories and travel tips, or even make a new friend. It's a great way to turn an unexpected delay into a social opportunity.
Find A Quiet Corner For Meditation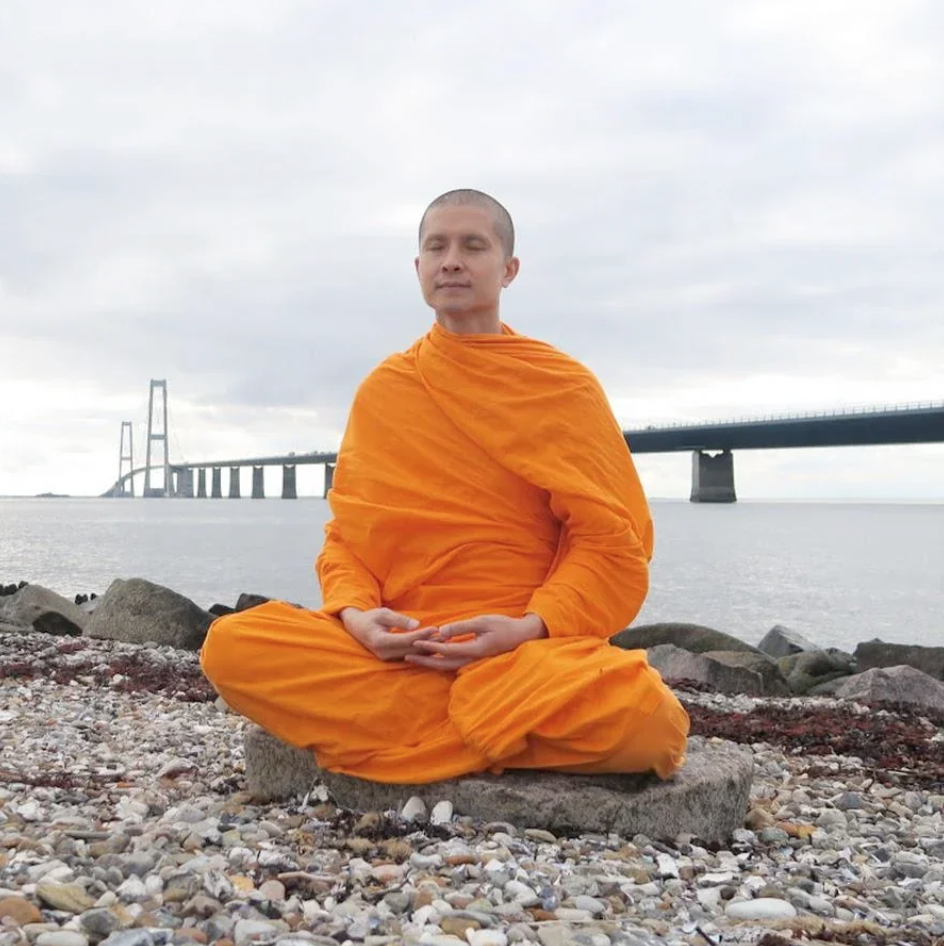 Image Source: Reddit
Airports can be hectic, but you can find pockets of serenity. Seek out a quiet corner, put on some calming music, and engage in meditation or deep breathing exercises. It's an excellent way to de-stress and regain your composure during flight delays.
Plan Your Trip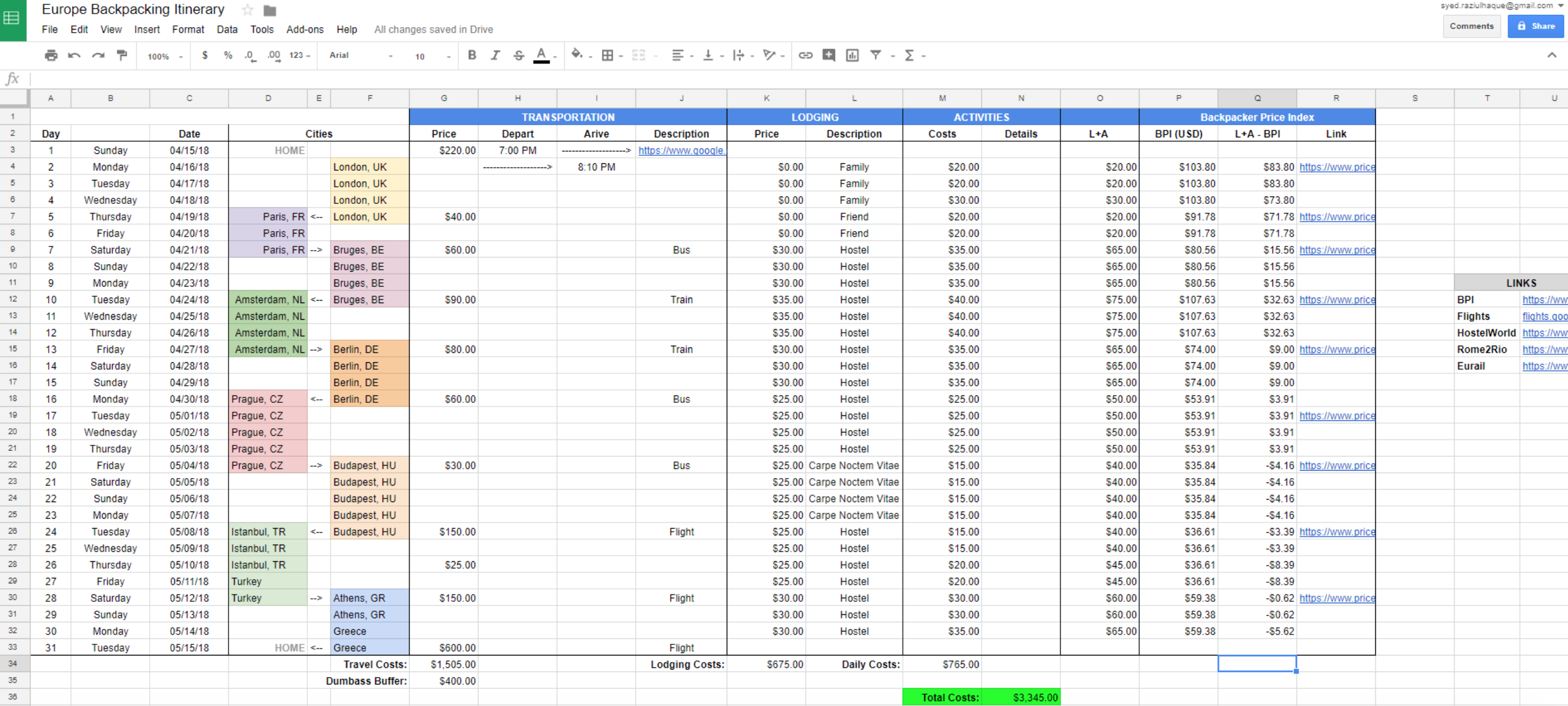 Image Source: Reddit
Make productive use of your time by planning your trip or exploring your destination. Use travel apps, guidebooks, or websites to research attractions, restaurants, and activities at
your destination. It's an excellent way to get excited about your trip and ensure you make the most of your time once you arrive.
Charge Your Devices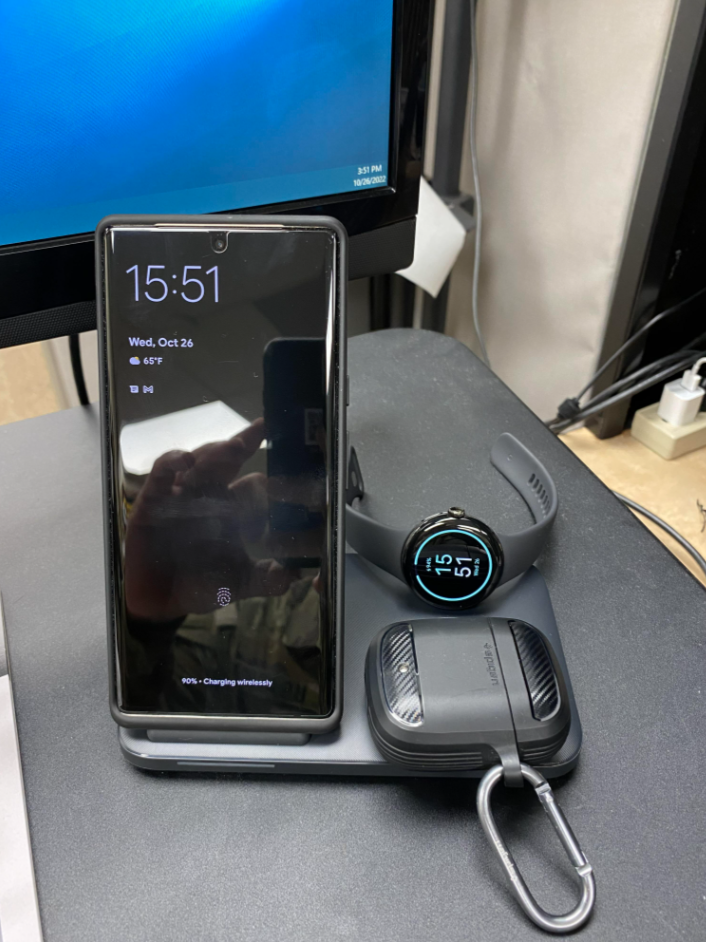 Image Source: Reddit
One of the essentials during delays is keeping your devices charged. Seek out available outlets or charging stations. While your devices are juicing up, catch up on social media, respond to messages, and share your travel experiences with friends and family. It's a great way to stay connected and informed.
Try Out The Airport's Food Options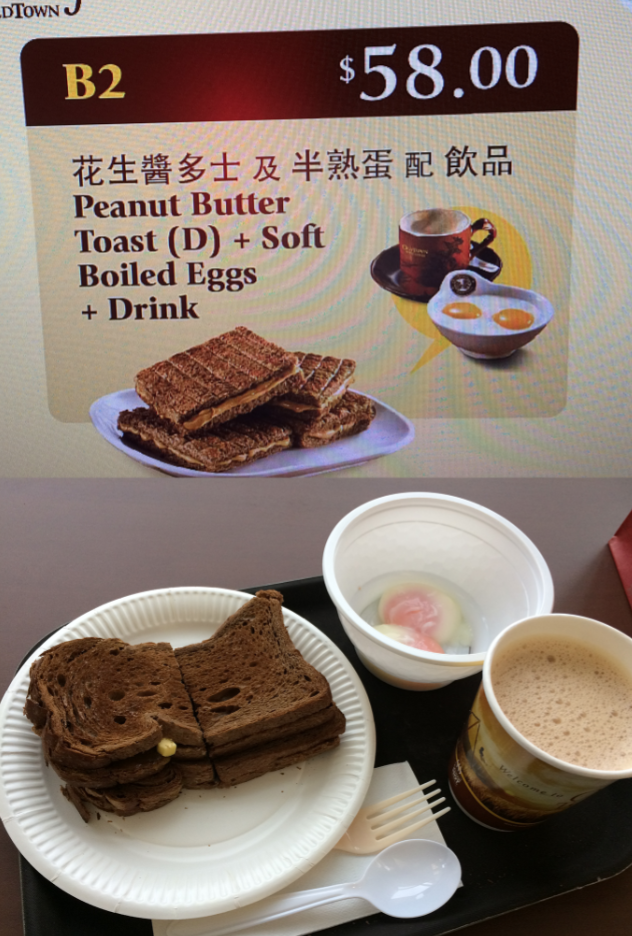 Image Source: Reddit
Airport delays provide the perfect opportunity to satisfy your culinary cravings. Explore the diverse food options available at the airport. Whether you're in the mood for a quick snack, international cuisine, or a gourmet meal, airports often offer a wide range of dining choices to please your palate.
Take A Power Nap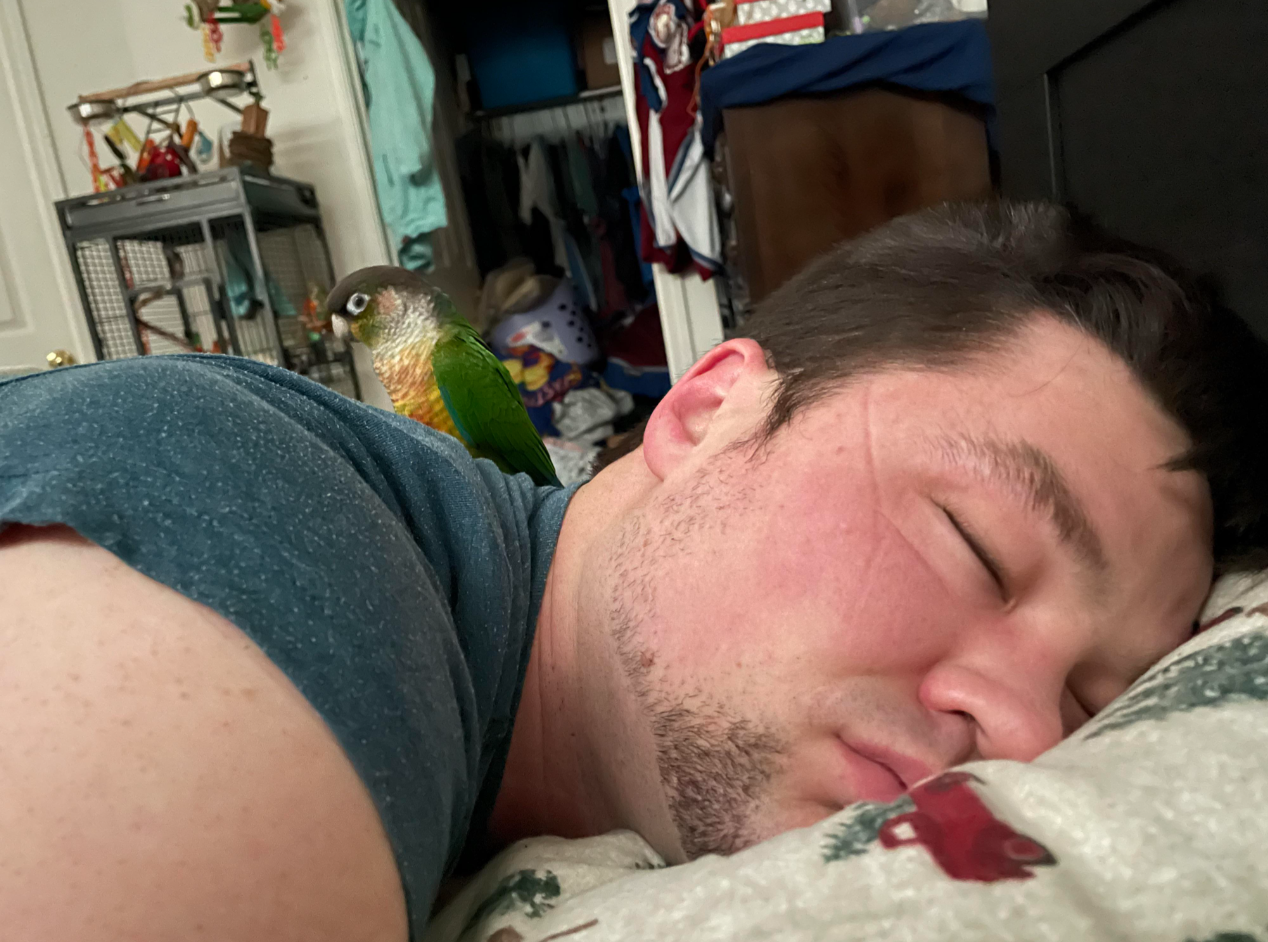 Image Source: Reddit
If you're feeling weary from travel, seek out designated rest areas or quiet zones. These areas are designed for travelers to recharge, both literally and figuratively. A short power nap can do wonders for your energy levels, ensuring you're refreshed when it's time to board your flight.
Play Cards Or A Travel-Sized Board Game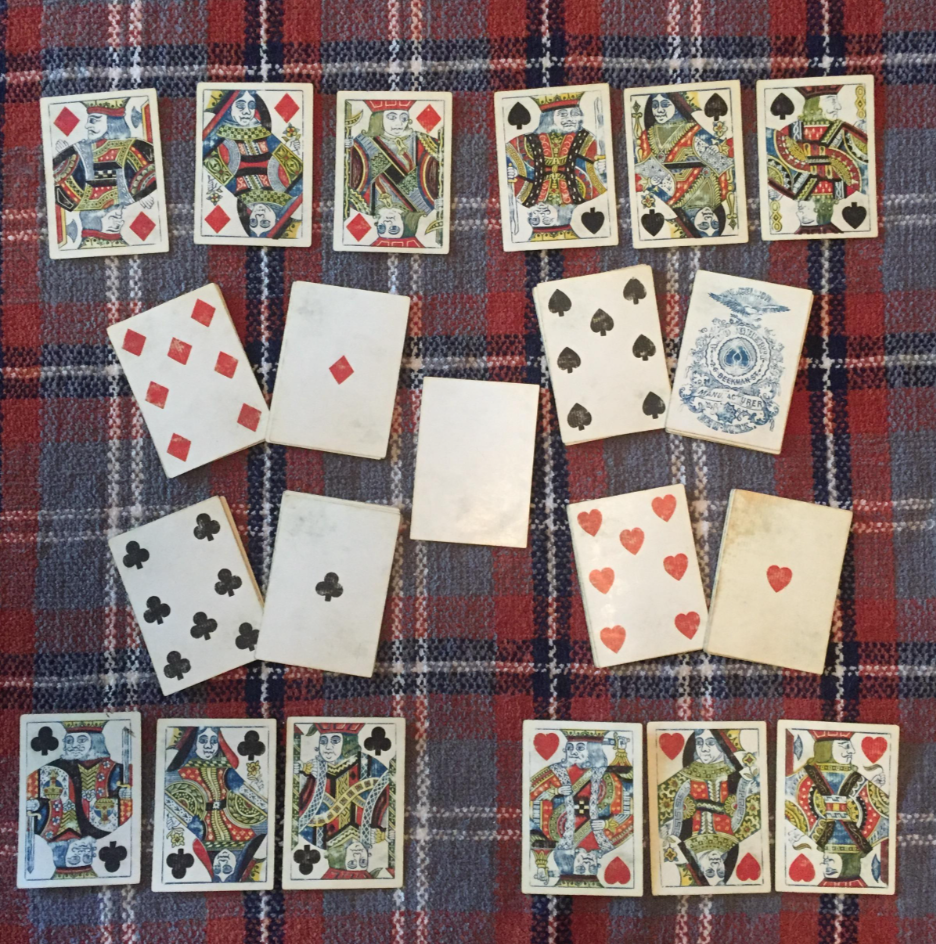 Image Source: Reddit
Travel delays can be a great bonding opportunity. Bring along a deck of cards or a compact board game to play with friends or family. It's a fun way to pass the time together and create lasting memories. Just don't bring monopoly - we all know this always ends in tears!
Sketch Or Doodle In A Notebook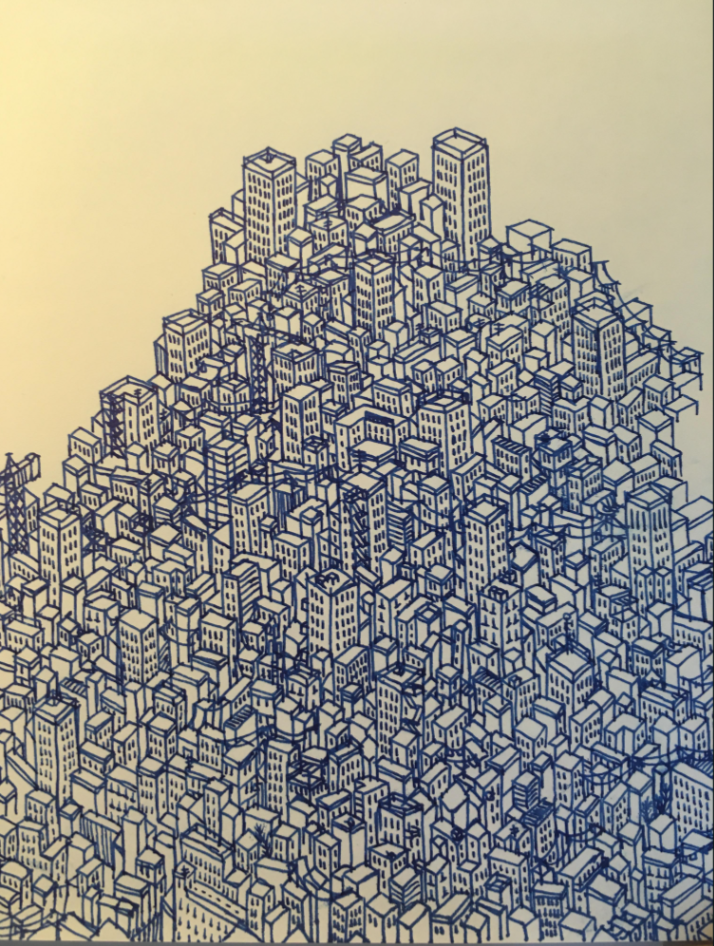 Image Source: Reddit
Unleash your inner artist by sketching or doodling in a notebook. Whether you're an experienced artist or just enjoy doodling, this creative activity can help you relax and express yourself while waiting for your flight. If you don't have pen or paper, just pop to one of the airport stores.
Explore Airport Art And Exhibits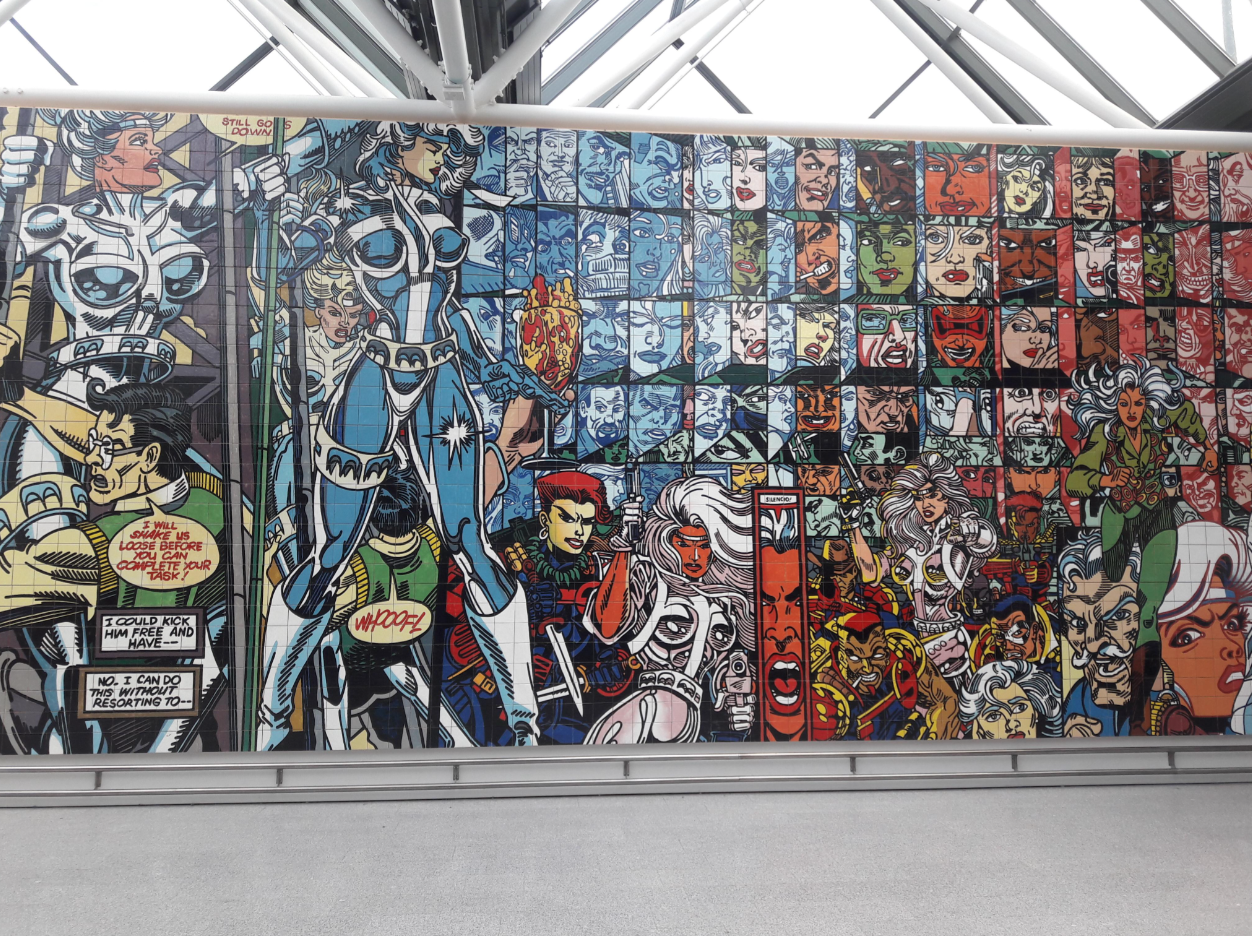 Image Source: Reddit
Many airports feature art installations and exhibits that showcase local culture and talent. Take a leisurely stroll through the airport to admire the artwork on display. It's a cultural experience that can add depth to your journey. At the very least it'll keep your boredom at bay.
Learn A Few Phrases In The Local Language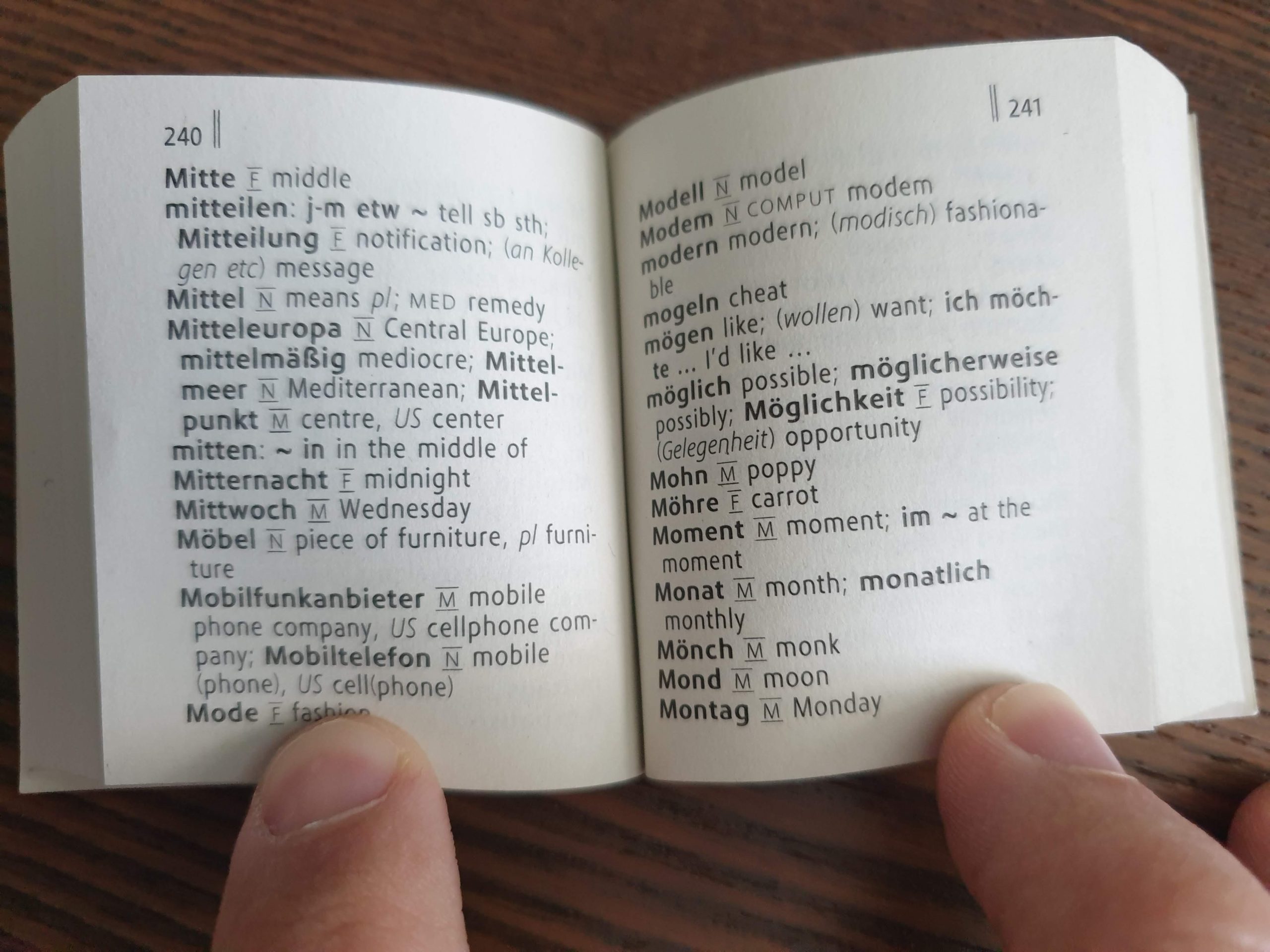 Image Source: Reddit
Preparing for your trip includes picking up a few basic phrases in the local language. Use your delay time to learn greetings, thank-yous, and common phrases. Locals appreciate your effort in trying to speak their language, and it can enhance your travel experience.
Watch The Planes Take Off And Land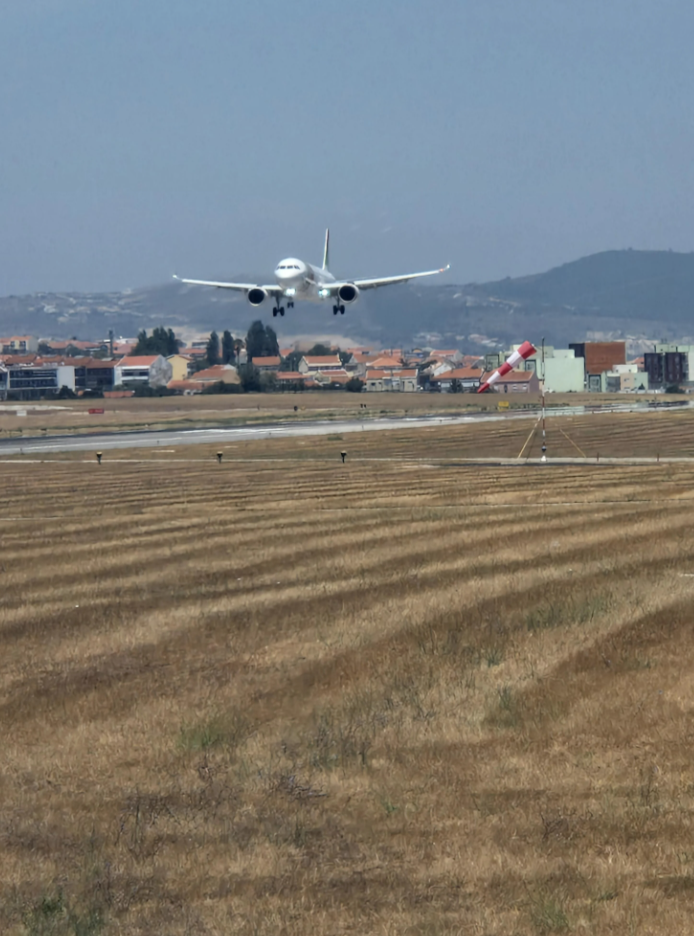 Image Source: Reddit
If you're an aviation enthusiast or simply fascinated by airplanes, head to an airport viewing area. Watching the planes take off and land can be mesmerizing. It's a great way to appreciate the marvel of aviation and dream about your upcoming adventure.
Visit A Lounge If You Have Access To One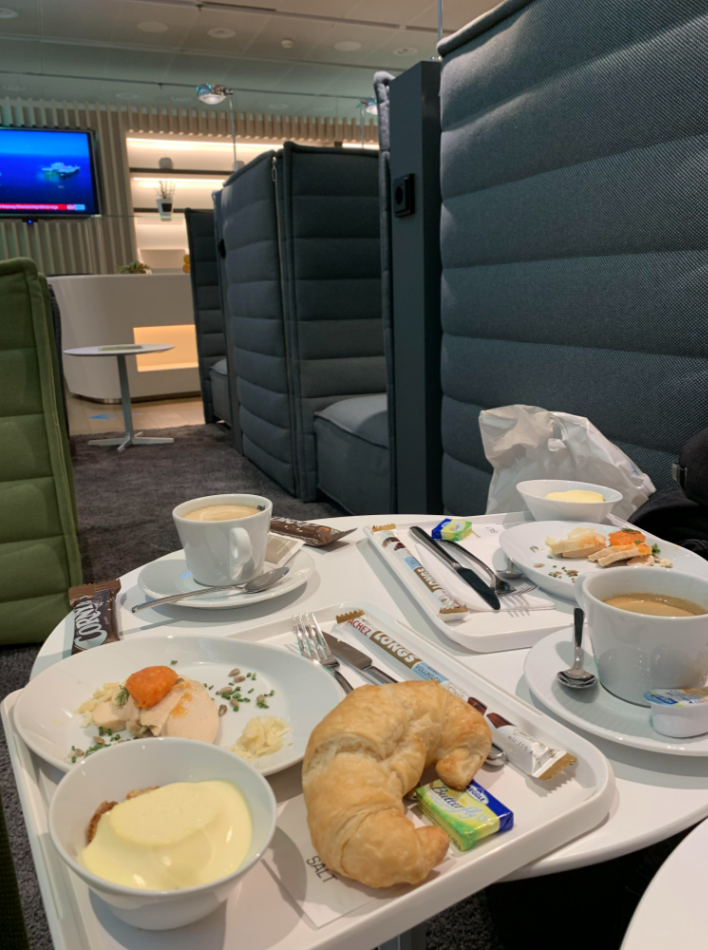 Image Source: Reddit
If you have access to an airport lounge, consider yourself lucky. Lounges offer comfortable seating, complimentary refreshments, and a tranquil environment. It's the perfect oasis to escape the hustle and bustle of the main terminal during delays. Enjoy some relaxation and pampering before your flight resumes.
Catch Up On Work Or Reply To Emails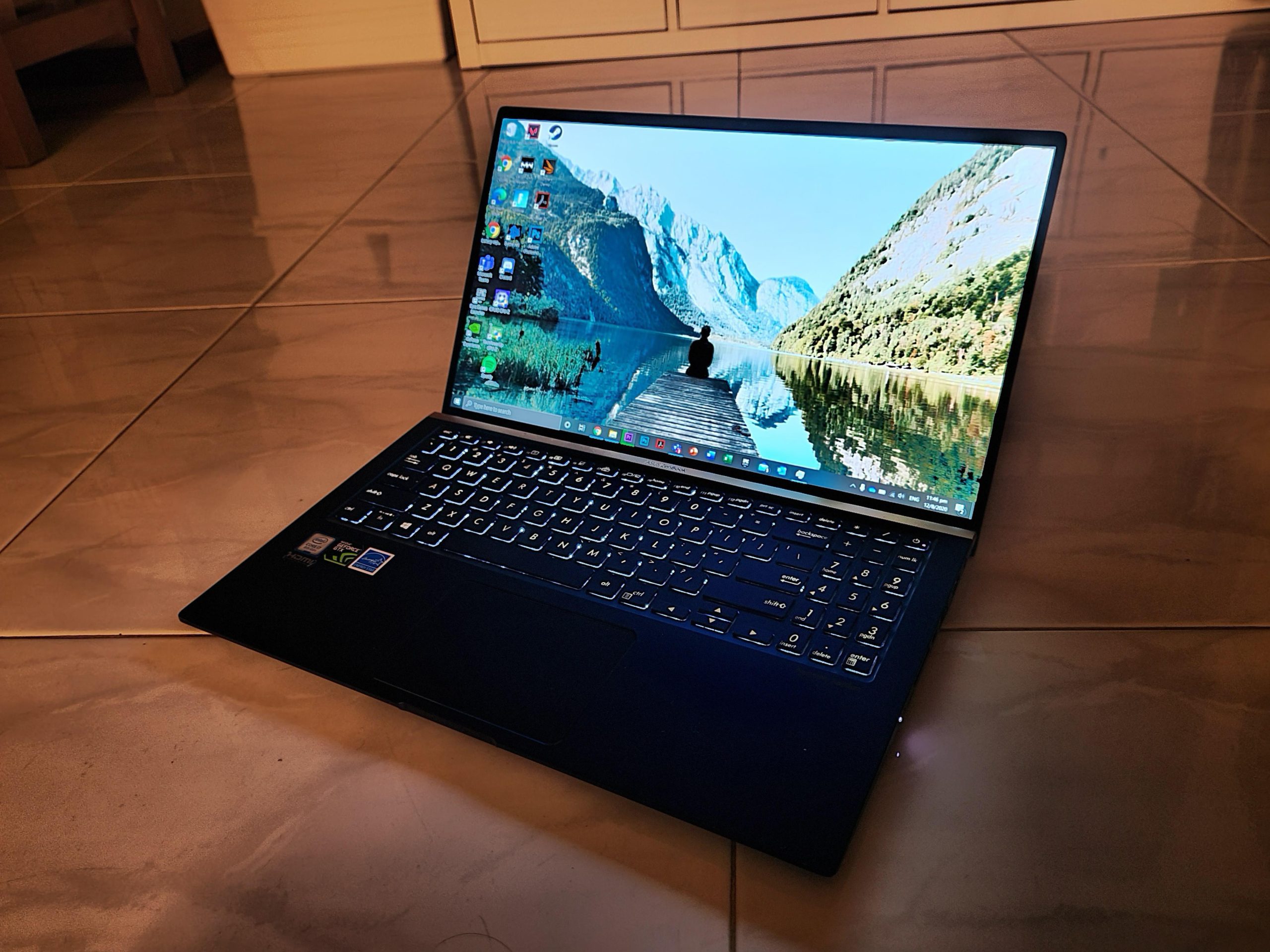 Image Source: Reddit
Airport delays can be an excellent opportunity to tackle some work or clear out your email inbox. Many airports offer Wi-Fi, so you can connect to the internet and be productive. Whether it's drafting reports, answering emails, or finalizing presentations, you can make the most of your downtime.
Organize Your Travel Documents And Itinerary
Image Source: Reddit
Stay organized during your travels by taking the time to sort through your travel documents. Double-check your passport, tickets, boarding passes, and any necessary visas. Review your itinerary to ensure you have all the details you need for a smooth journey.
Shop For Souvenirs Or Gifts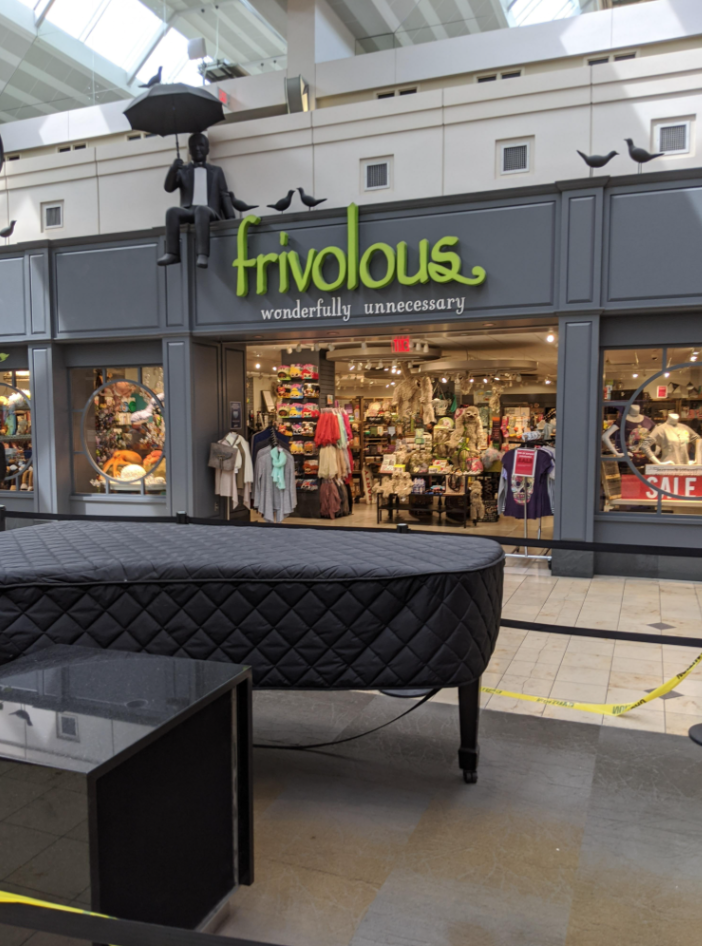 Image Source: Reddit
Make the most of your delay by picking up some unique souvenirs or gifts. Airport shops often feature local products and cultural items that can serve as memorable mementos of your trip. Take the opportunity to find something special for yourself or loved ones back home.
Join A Guided Airport Tour If Available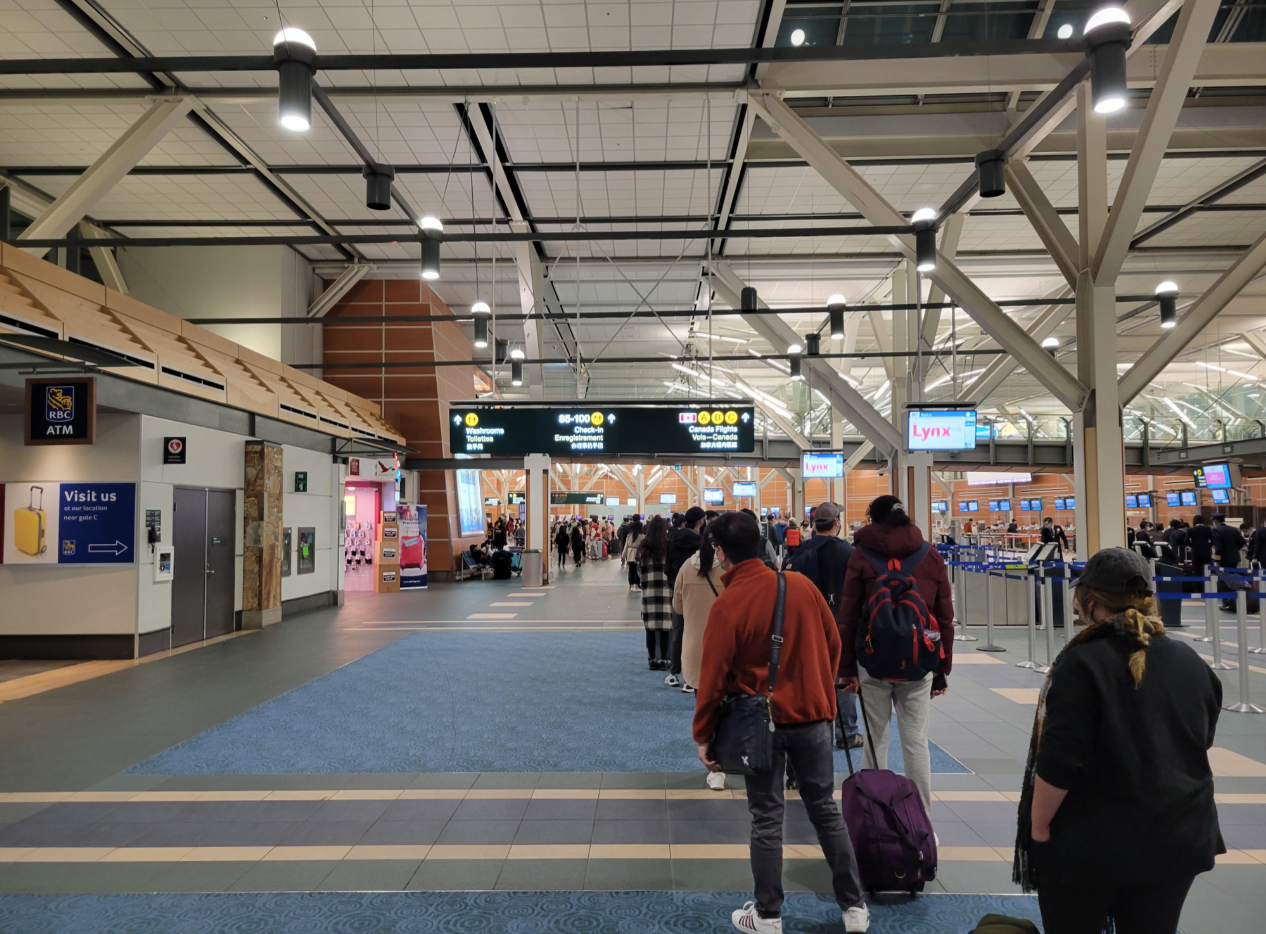 Image Source: Reddit
Some airports offer guided tours for curious travelers. These tours can provide fascinating insights into the airport's history, operations, and hidden gems. They might even show you a retired plane if you're lucky. If available, it's an excellent way to turn your delay into a learning experience.
Stretch And Do Some Simple Exercises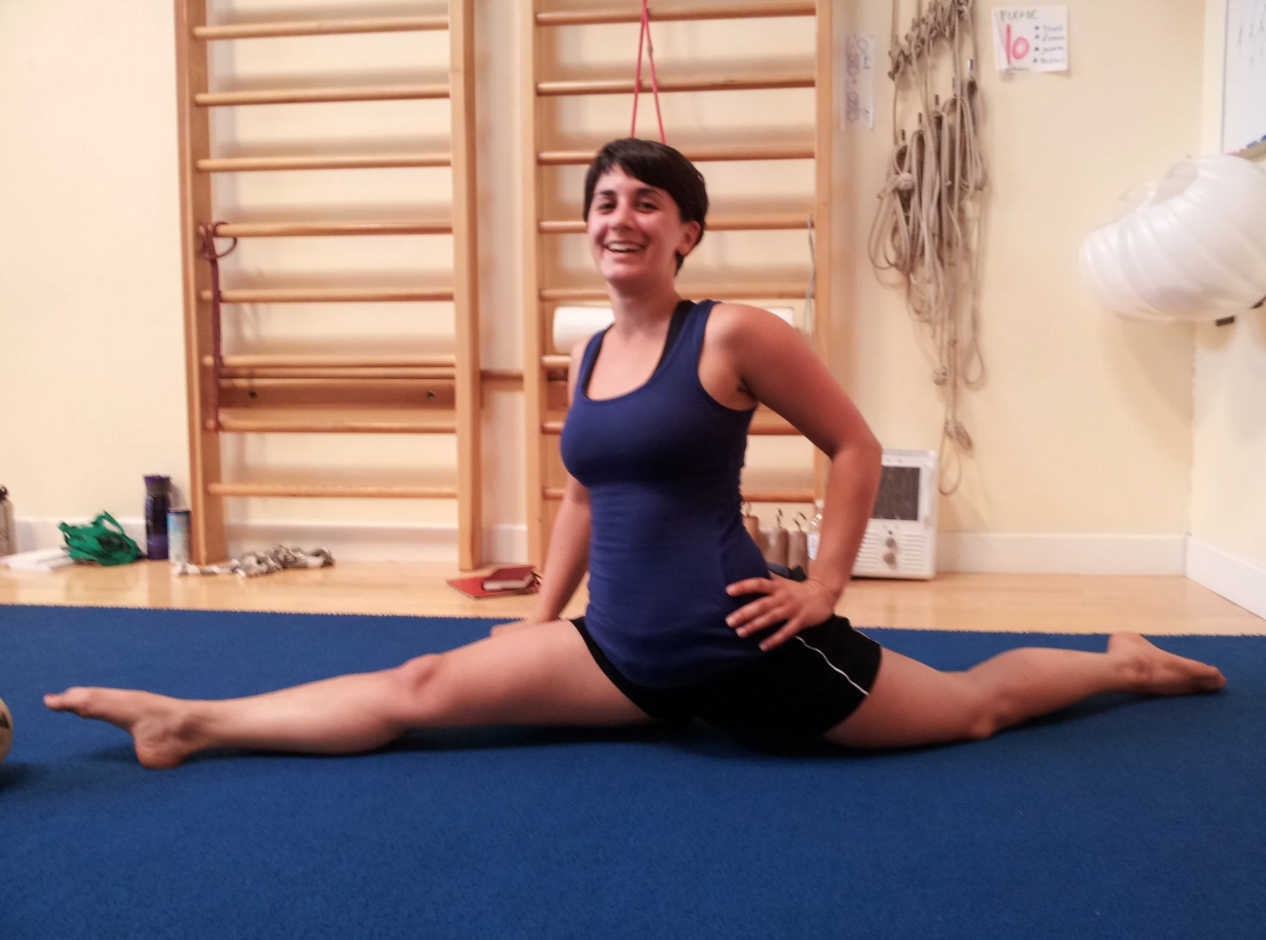 Image Source: Reddit
Sitting for extended periods can leave you feeling pretty stiff. You can easily combat this by stretching and doing a few different simple exercises. Stand up, stretch your legs, roll your shoulders, and perform light stretches to stay limber and relieve tension.
Take A Stroll Around The Airport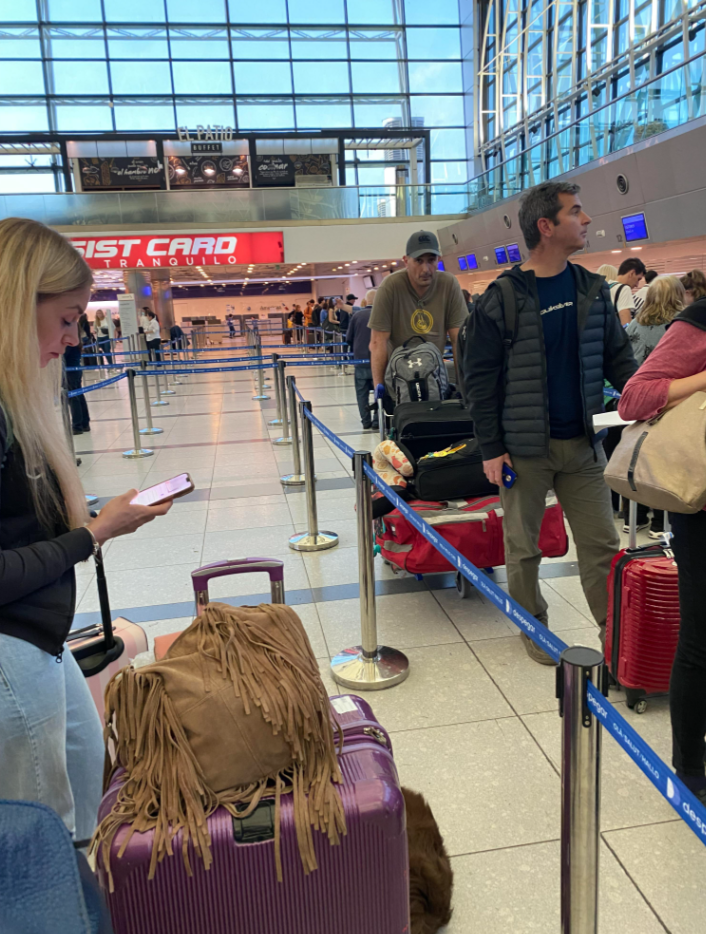 Image Source: Reddit
If you have time, take a leisurely stroll through the airport. It's a great way to get some exercise and explore different areas of the terminal. Make sure that you track your steps with your smart watch as well! Walking can also help alleviate restlessness during delays.
Watch Live Sports Or News On TV Screens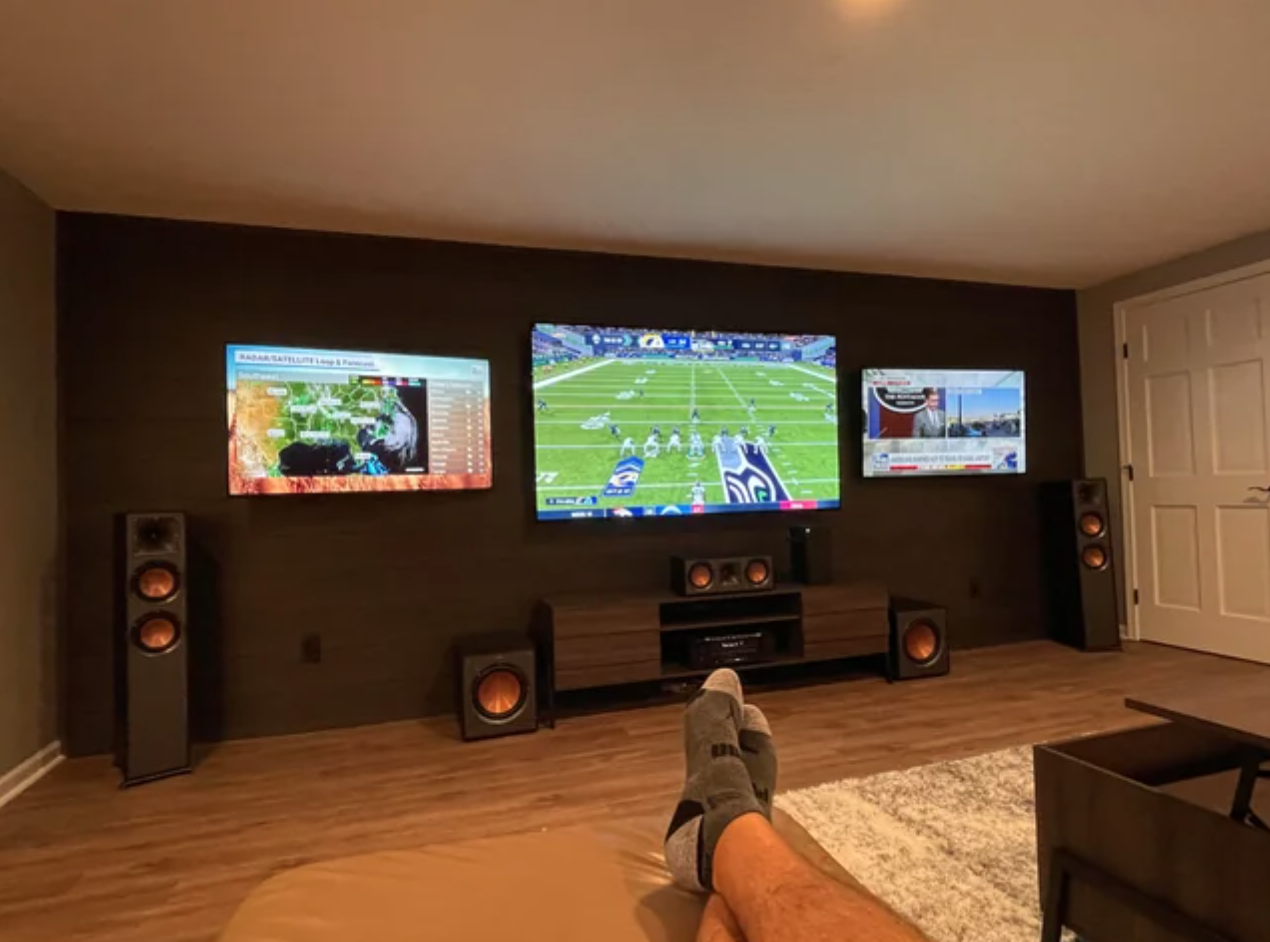 Image Source: Reddit
Many airports have TVs scattered throughout the terminals broadcasting live sports events or news. Catch up on the latest scores or stay informed about current events while you wait. A long wait at the airport might breeze by if you're watching your favorite sports team on TV!
Play A Musical Instrument If You Have One With You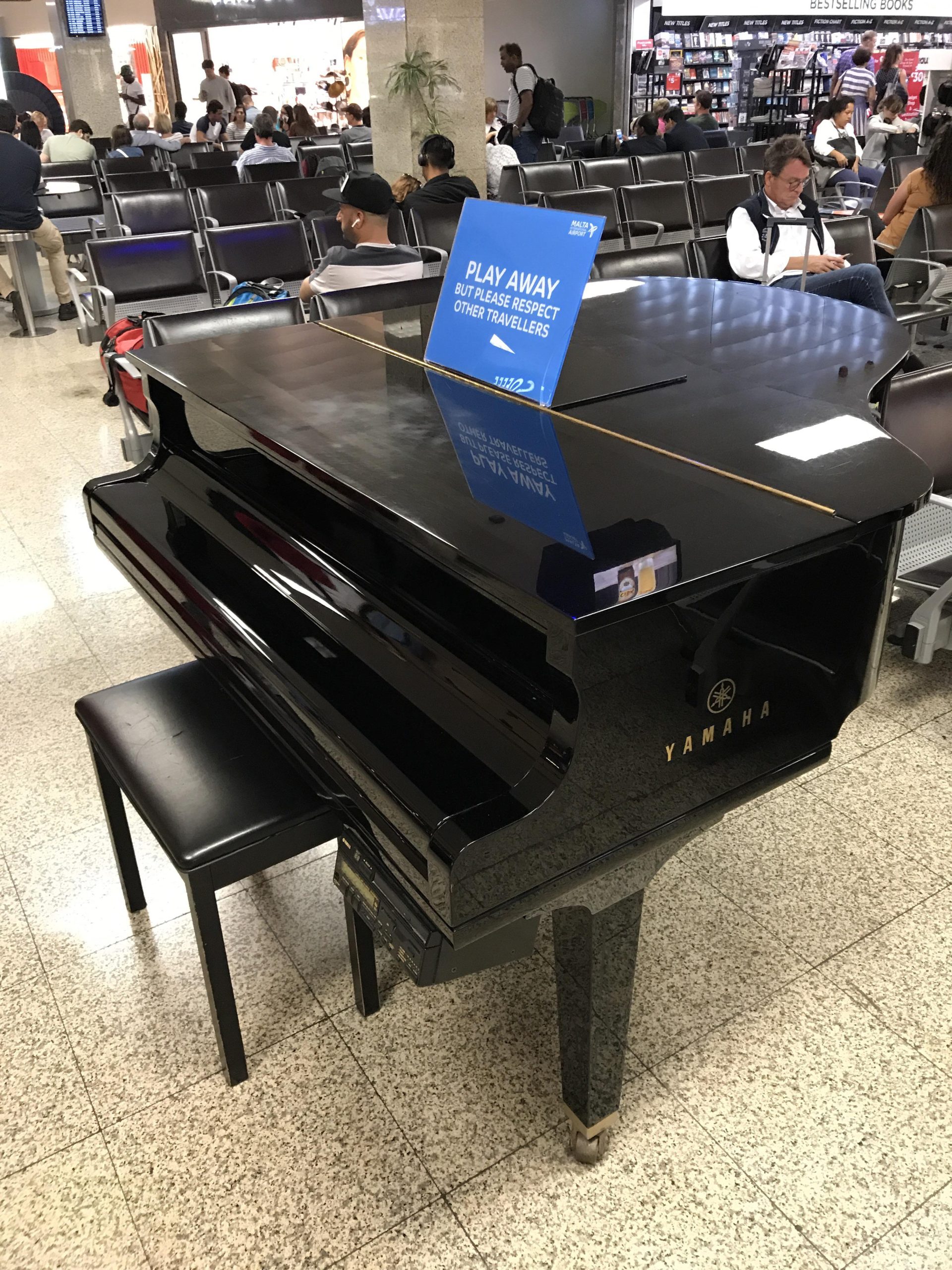 Image Source: Reddit
If you're musically inclined and have a portable instrument with you, like a guitar or a harmonica, consider playing some tunes. It's a great way to pass the time and maybe even entertain fellow travelers. Just be mindful of noise levels and your surroundings.
Download And Binge-Listen To A New Podcast Series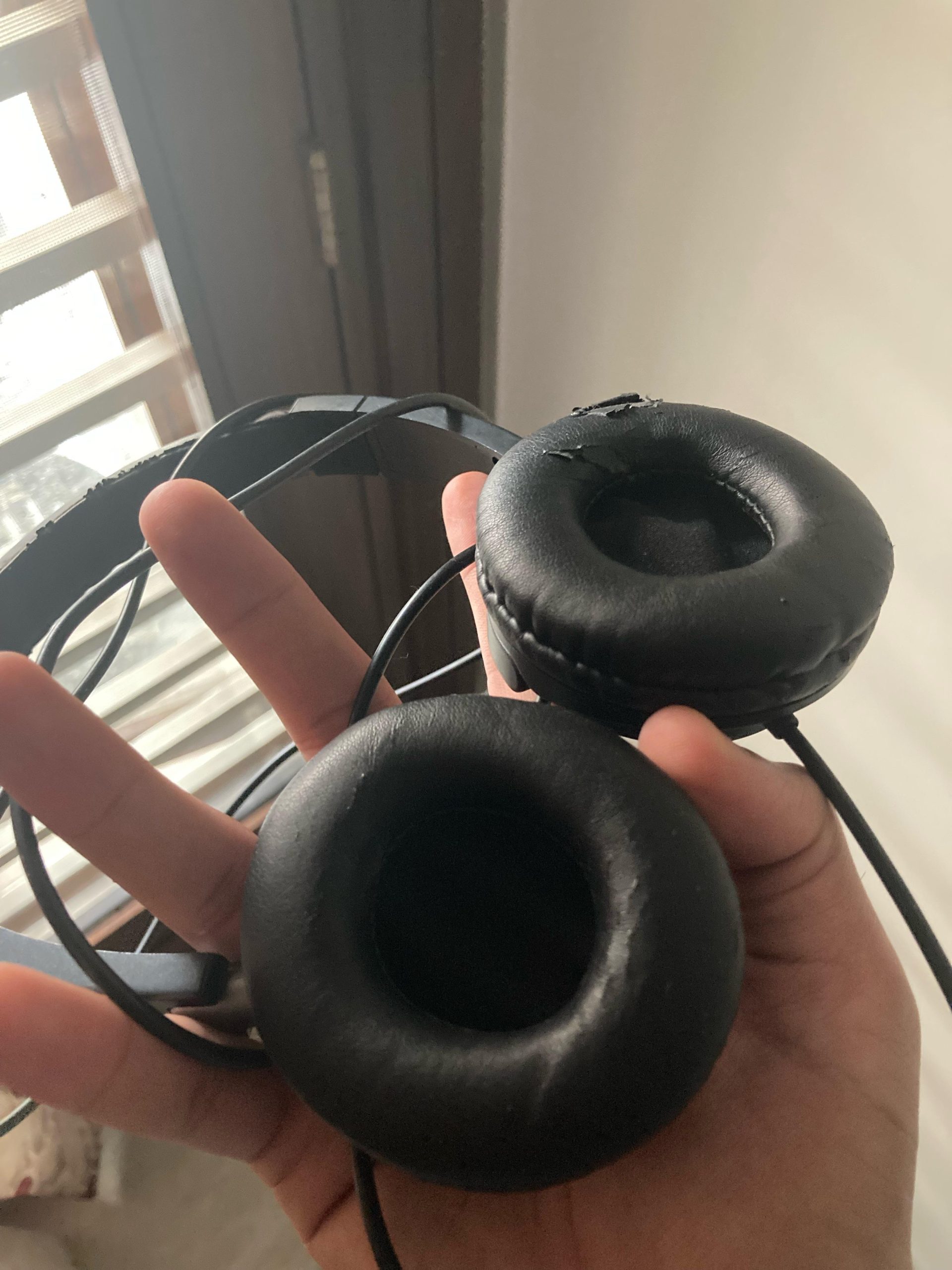 Image Source: YouTube
Podcasts offer a wealth of engaging content on various topics. Use your delay as an opportunity to download and binge-listen to a new podcast series. Whether it's true crime, history, comedy, or self-improvement, there's a podcast for every interest.
Help Someone In Need Or Volunteer At An Airport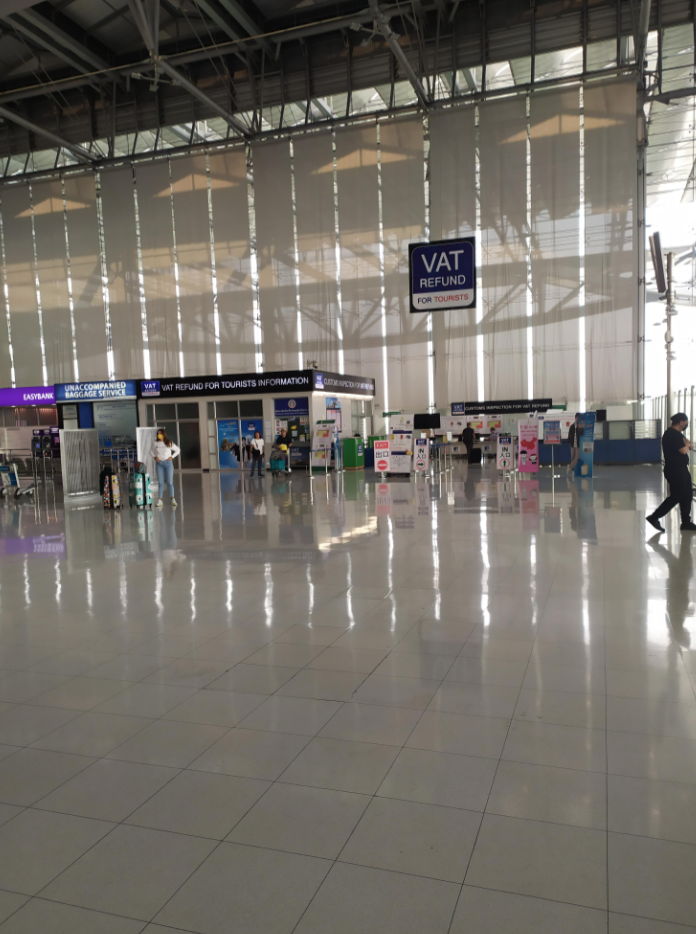 Image Source: Reddit
Spread some kindness by helping a fellow traveler in need or volunteering at an airport information desk. Whether it's assisting someone with directions, sharing travel tips, or offering a helping hand, making a positive impact on others can turn your delay into a fulfilling experience.