20 Reasons Why We Should Quit Our Job And Become A Dog Walker
By Aaron Love
1 month ago
You Love Dogs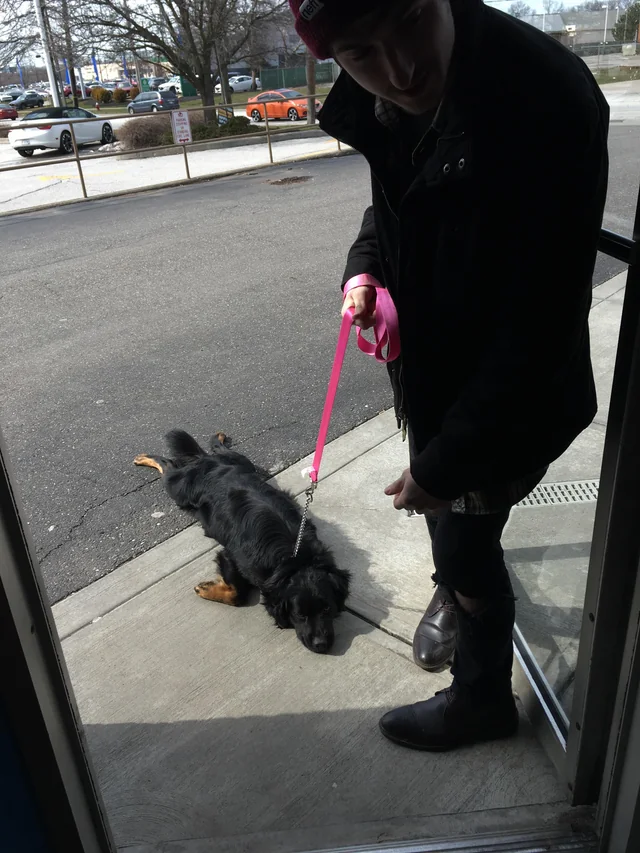 Image Source: Reddit
If you have a love for dogs then there's probably no better reason to consider a career change than this. It could be your chance to turn your passion into your profession and spend your working days with our favourite four-legged companions. It won't even feel like work!
Daily Exercise
Image Source: Reddit
Embracing your role as a dog walker will create a much healthier lifestyle. Pretty much every day of your working life will say hello to some daily exercise in the great outdoors. The health benefits of the dog walking role alone should be enough for you to consider getting involved.
You'll Enjoy Nature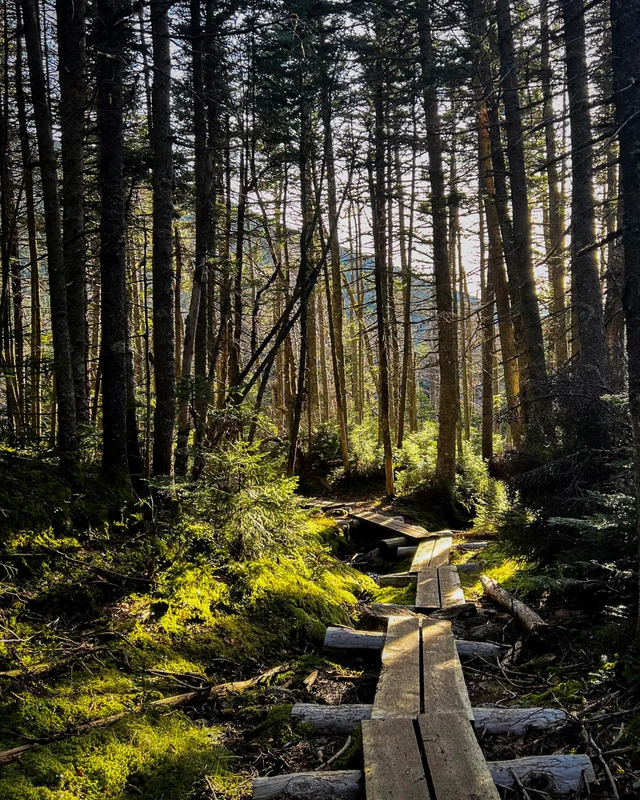 Image Source: Reddit
Part of getting regular exercise as part of your job role comes hand in hand with being able to enjoy nature. No longer will you be cooped up indoors, but nature will become your workspace instead. Who doesn't want to be able to savour the beauty of the great outdoors on a daily basis.
Reduces Stress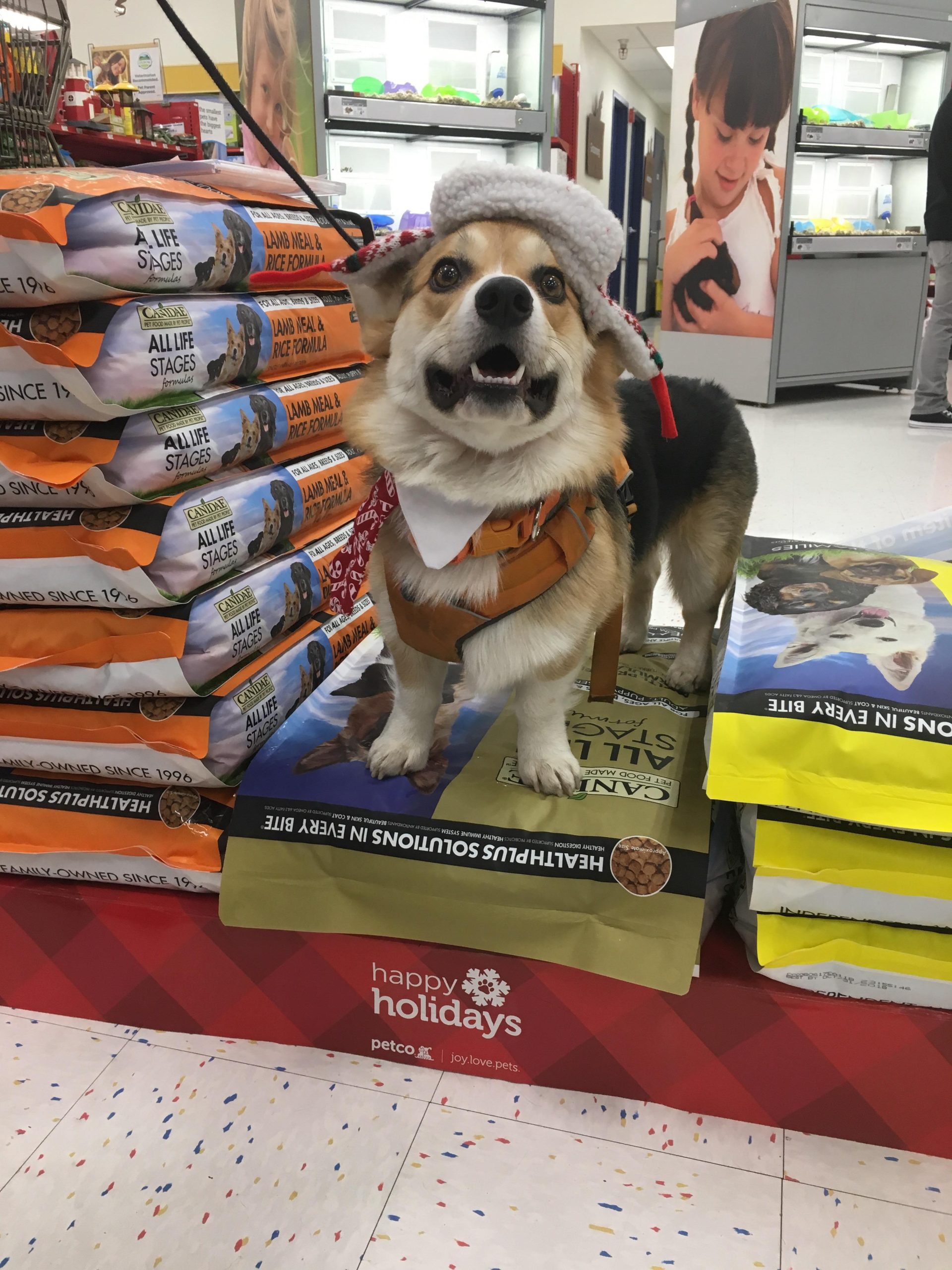 Image Source: Reddit
It has long been well-documented that being around dogs can offer some very therapeutic effects; therefore it wouldn't just be a job but instead an opportunity to reduce your stress too. Just the act of spending time with your dogs can have a calming influence on your entire life.
Flexible Working Schedule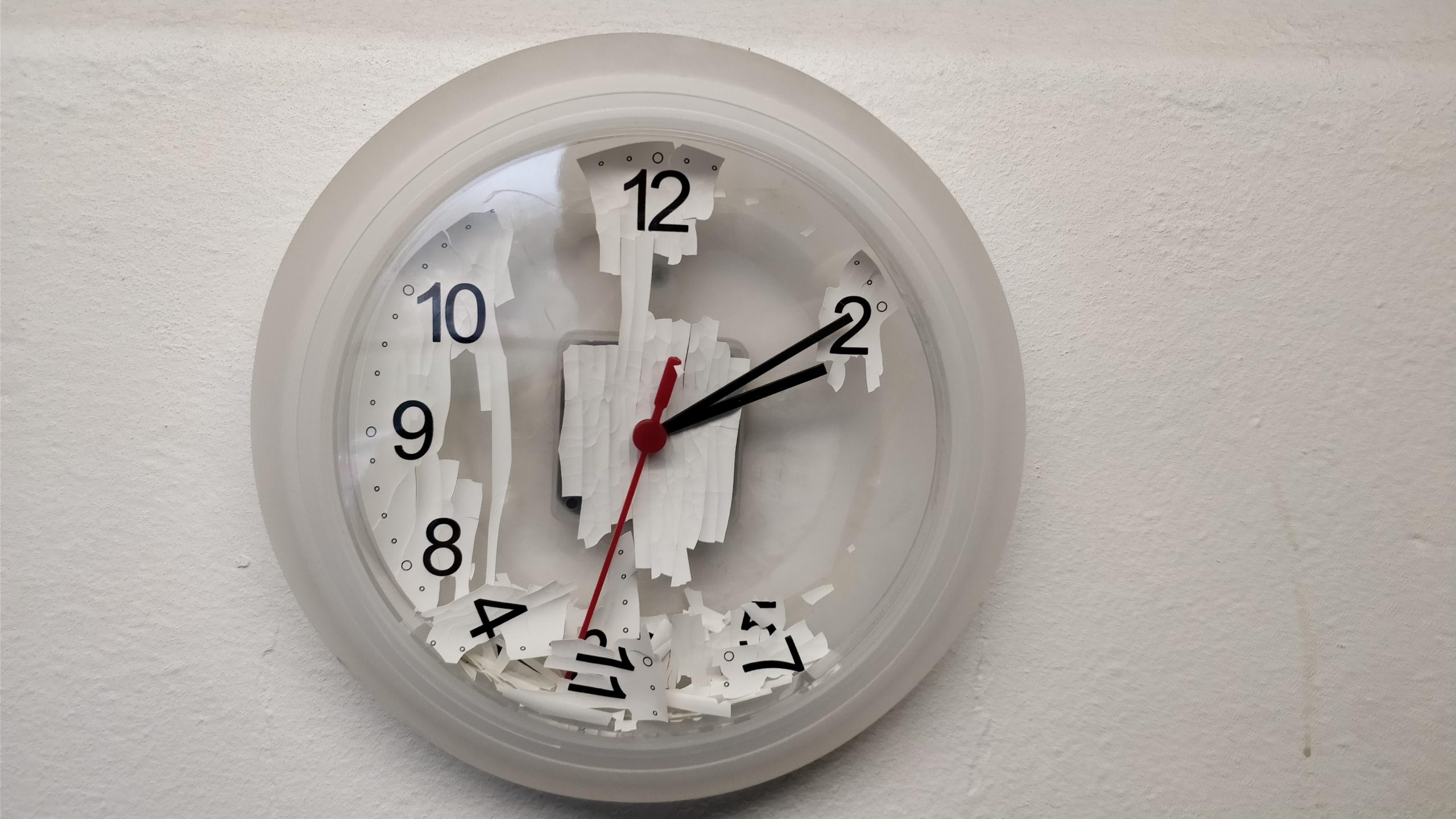 Image Source: Reddit
Are you tired of having to wake up and work the same hours every single day of your life? As a dog walker, you have the power to dictate what hours of the day and what hours of the week you choose to work. This flexibility can allow you to feel a greater sense of relaxation too.
Low Start-Up Costs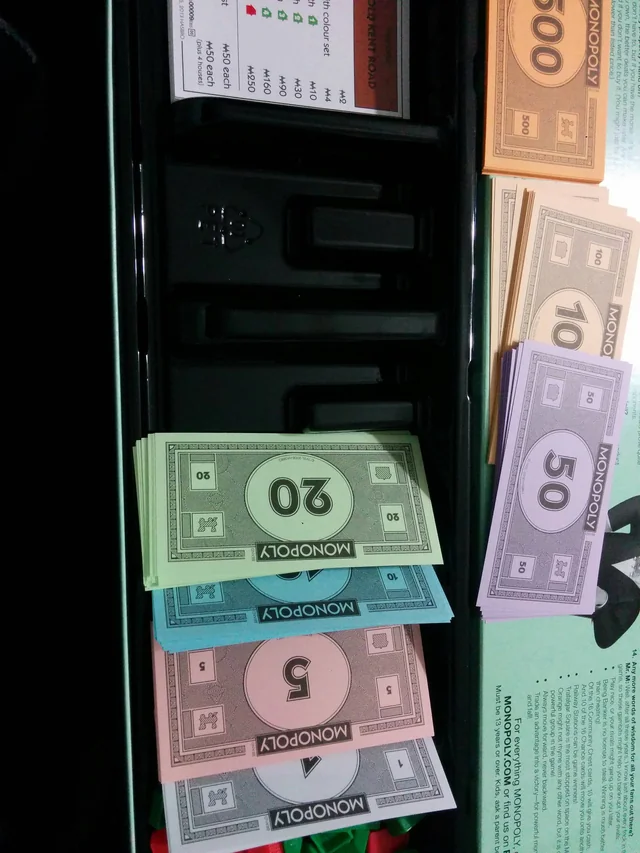 Image Source: Reddit
Unlike most entrepreneurial ventures, you can start a dog walking business without really having to put in any initial investment. You won't need any expensive equipment nor will you need to pay any office fees either. Anyone can become a dog walker realistically!
You Don't Need A Fancy Office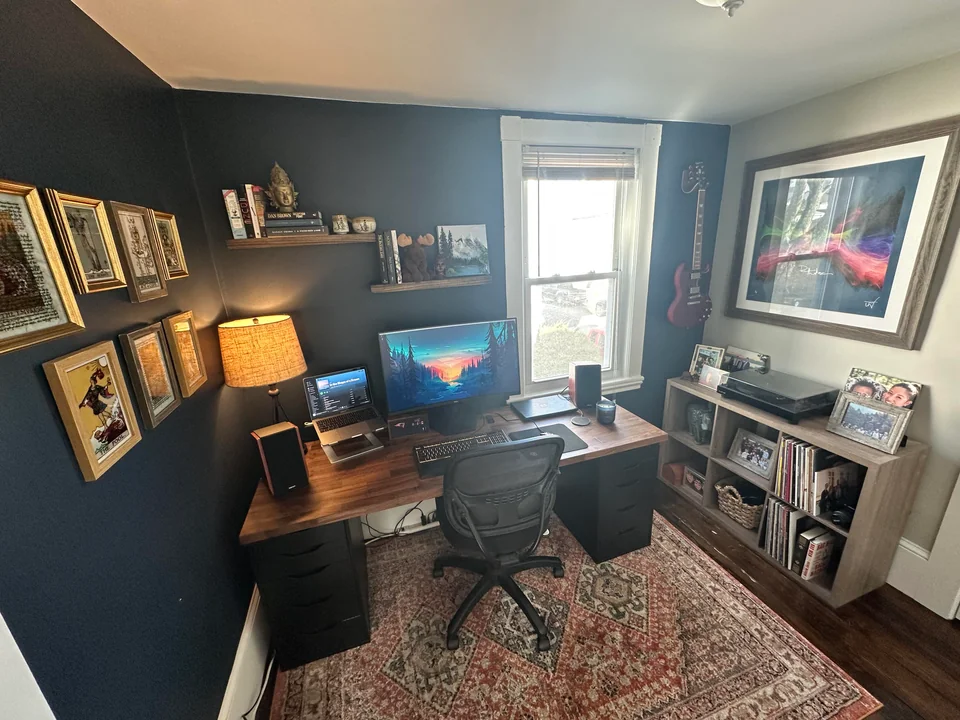 Image Source: Reddit
Yep, you don't need to pay office fees because you just don't need an office to keep this business going! Instead your office will become the great outdoors and pretty much wherever you want to take yourself and your furry friends. This can also allow you to just focus on the dogs and nothing else!
You Don't Need Any Training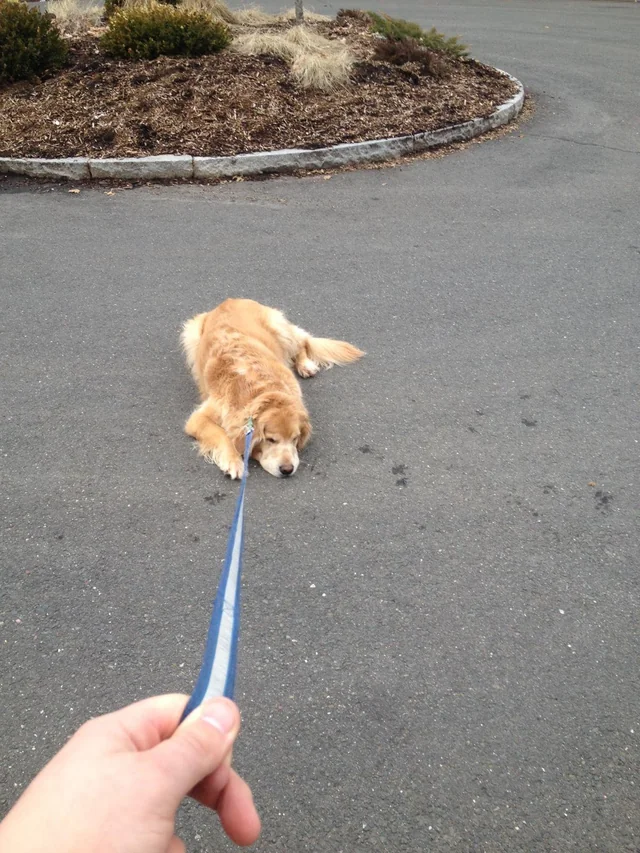 Image Source: Reddit
Whilst many jobs that involve working with dogs can require a load of training and certificates, dog walking is absolutely one of the most straight-forward. You don't need a formal education to begin on this journey, just a permanent love for dogs within your mind and soul.
Your Co-Workers Are Dogs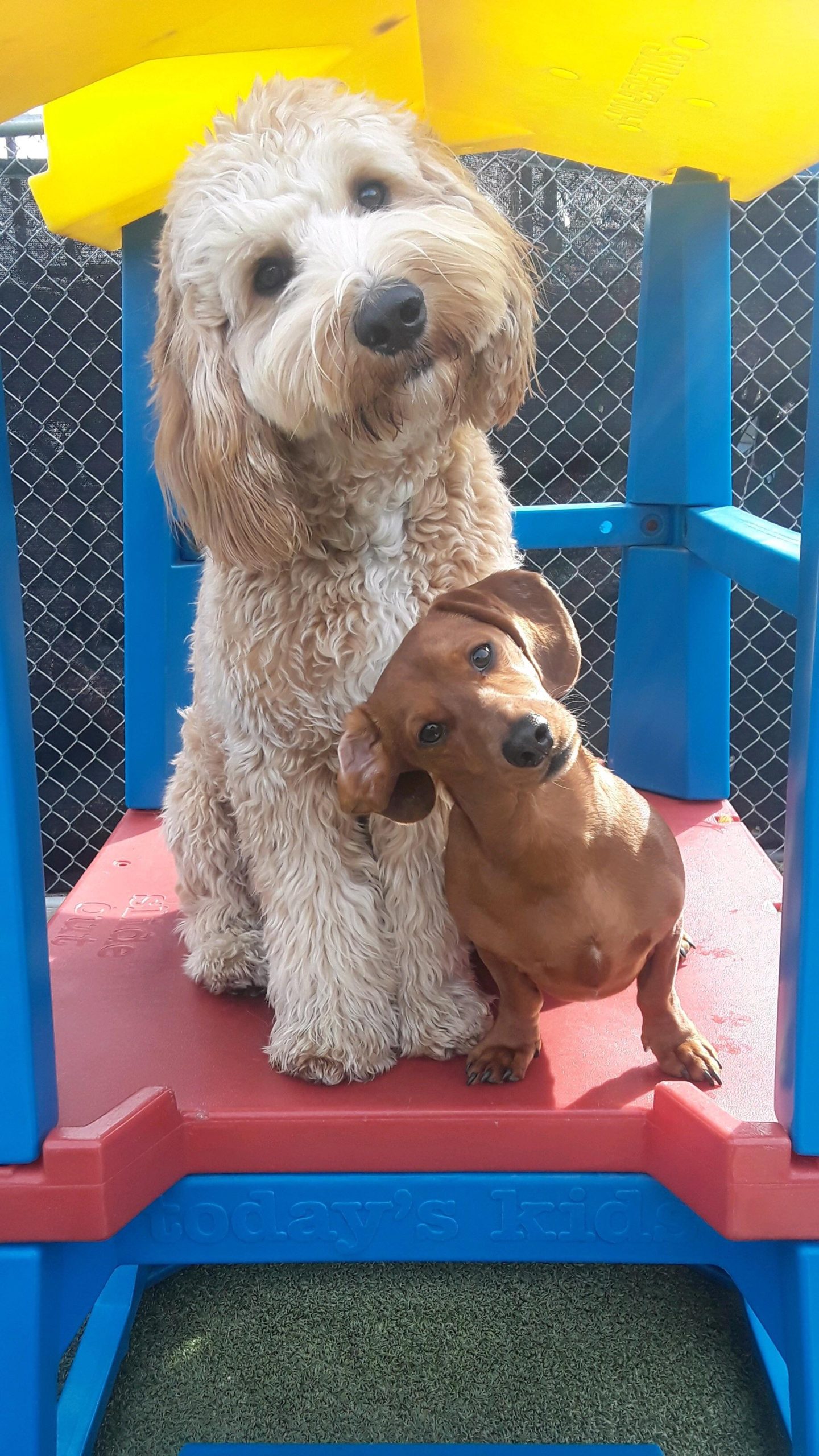 Image Source: Reddit
Although we might find lifelong friends working in the office environment, you won't miss the awful jokes and office politics that stress us all out. In the world of dog-walking the only companions we'll have are the little four-legged ones to keep us company and keep the work environment enjoyable.
Lowered Blood Pressure
Image Source: Reddit
The health benefits of dog walking don't just help with your physical fitness, but the overall health of your entire body too. By interacting with dogs you can lower your blood pressure and reduce stress. Each step you take with the canine friends will be supporting both you and them!
Reduce Anxiety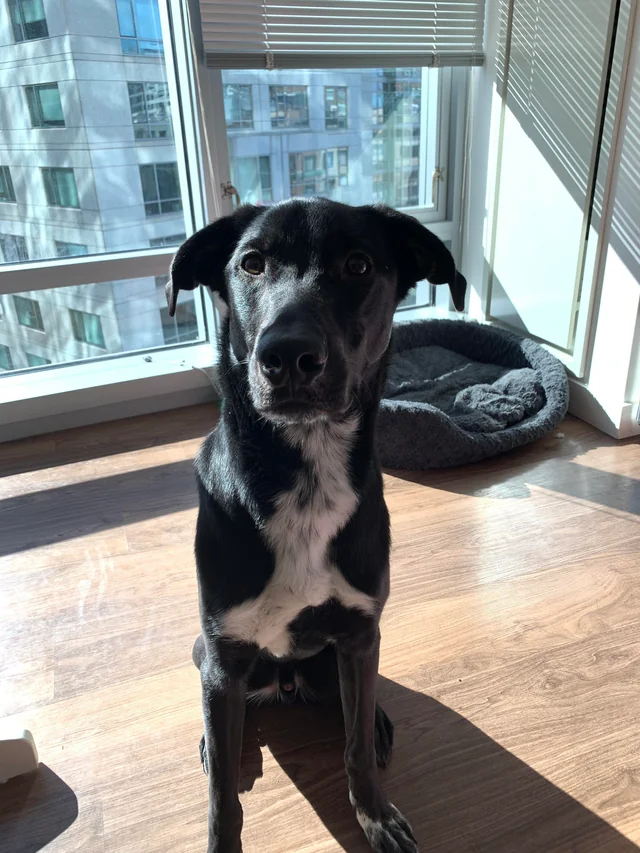 Image Source: Reddit
If your current job often fills you up with stress and anxiety then you might want to consider turning to dog walking, it could be the perfect solution for you. Spending time with dogs has been found to have a calming effect and you'll pretty much have a worry-free working environment.
You're The Boss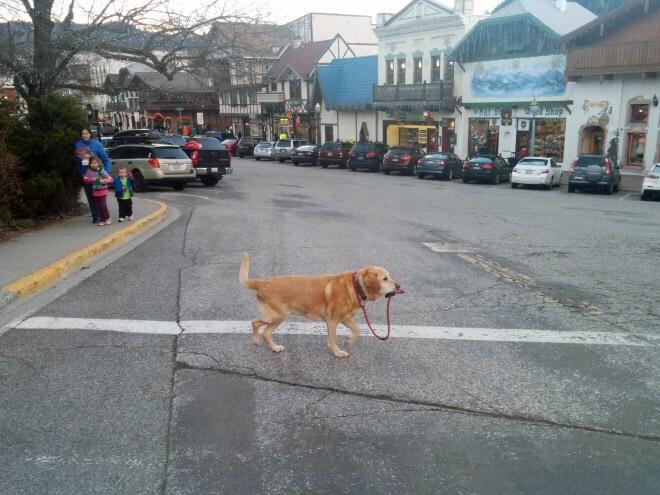 Image Source: Reddit
Are you sick and tired of taking orders from people higher up than you in a company? The become a dog walker, you'll quickly become the boss of your own future and control every aspect of your working life. It can be quite an empowering reason to make the job switch.
You'll Meet New People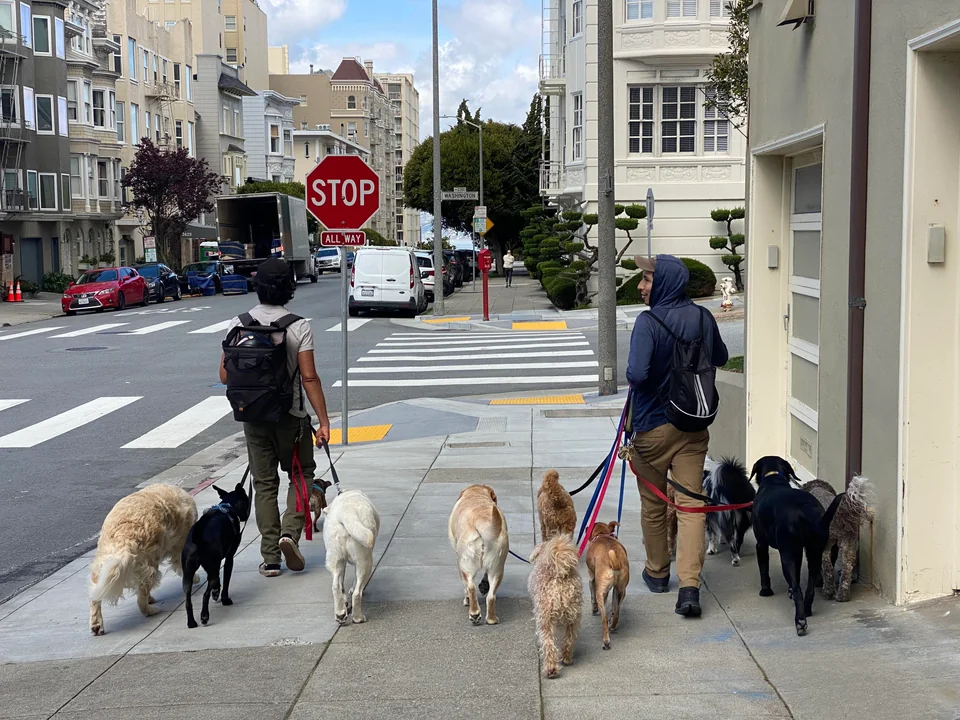 Image Source: Reddit
Dog walking isn't just good for your physical and mental health, but also your social abilities too! Although you'd be working alone, you'll also have the opportunity to meet fellow dog owners out and about in the community and maybe even befriend them if they're nice enough.
You'll Meet Loads Of Different Breeds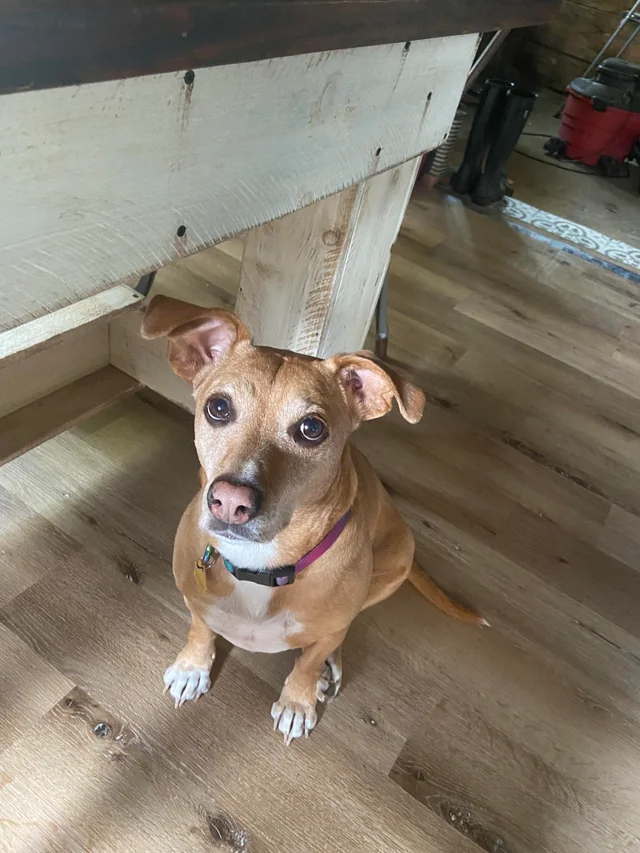 Image Source: Reddit
If you really do have a fascination with dogs then you'll probably love coming across a load of different breeds on the streets. After a couple of years in the job you'll be fully clued up on the various breeds and maybe even know all of their various and unique characteristics too.
There's No Corporate Drama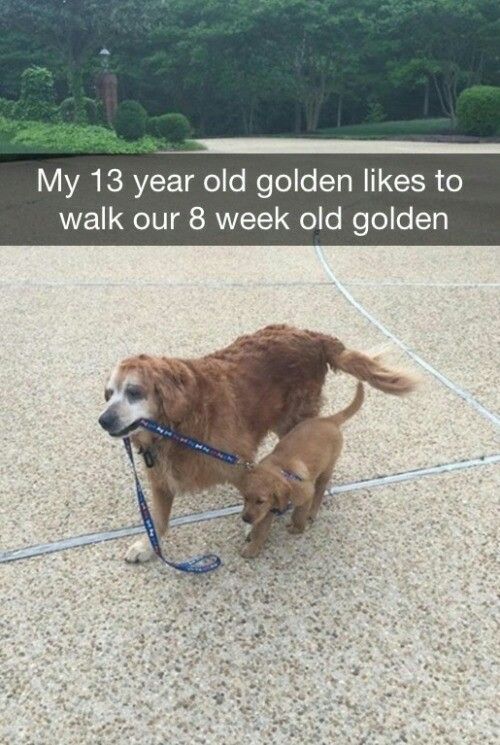 Image Source: Reddit
Like I said before, you don't have to worry about the whole office politics thing if you were to begin developing your own dog walking business. There'll be no backstabbing work colleagues just you and your canine friends walking around and enjoying each others company instead.
More Family Time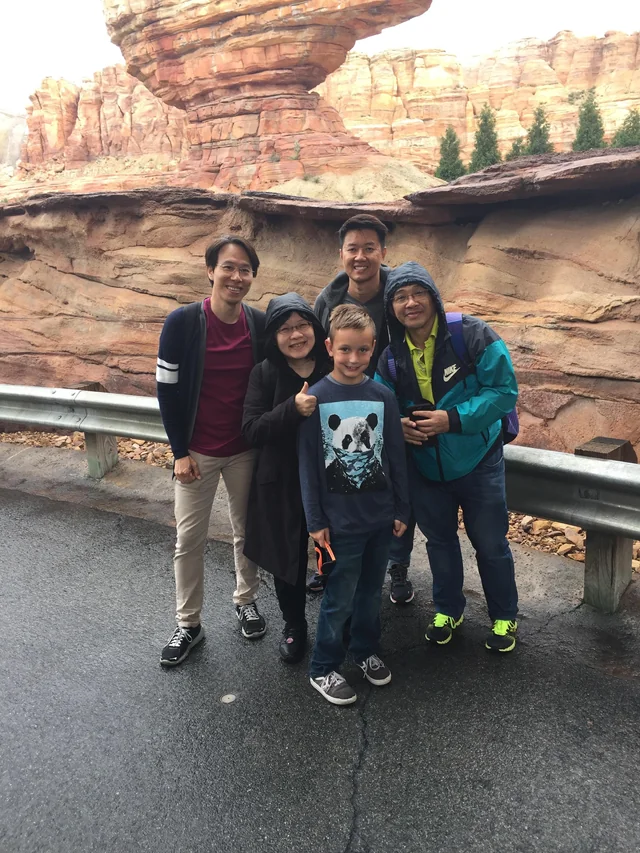 Image Source: Reddit
If family time is a priority for you, then you might be able to enjoy the flexible schedule of dog walking much more than others. This will give you the flexibility to to align your work time with the needs of your family and allow you more quality time than the traditional job would.
You Don't Need To Commute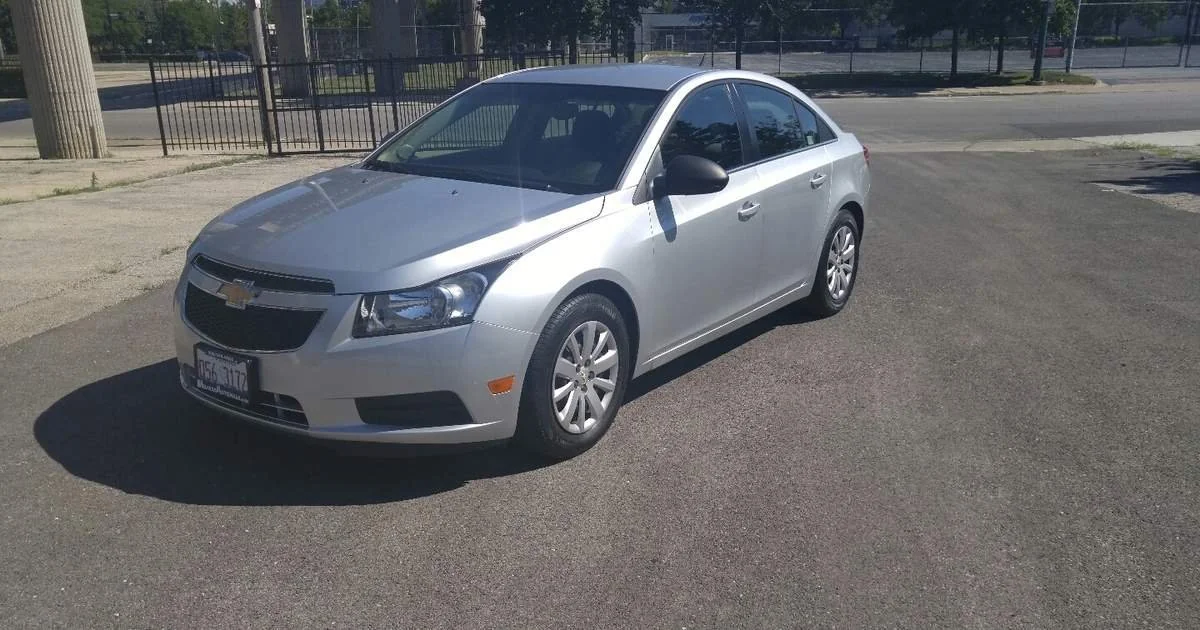 Image Source: Reddit
One of the best parts about working as a dog walker is that you don't have to worry about making a long and tedious commute to work every single morning. Instead, you have the luxury of just working in your neighbourhood and usually even just in walking distance of your home.
There's No Dress Code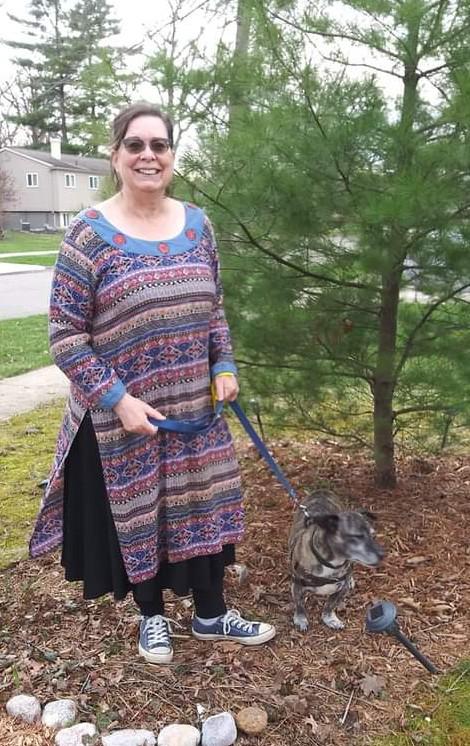 Image Source: Reddit
You also don't have to worry about wearing any form of uncomfortable business attire for hours of the day. As a dog walker though, you can completely ditch any formality in your clothing and just wear the casual clothing that will suit the active demands of your long walking days.
You're Caring For Animals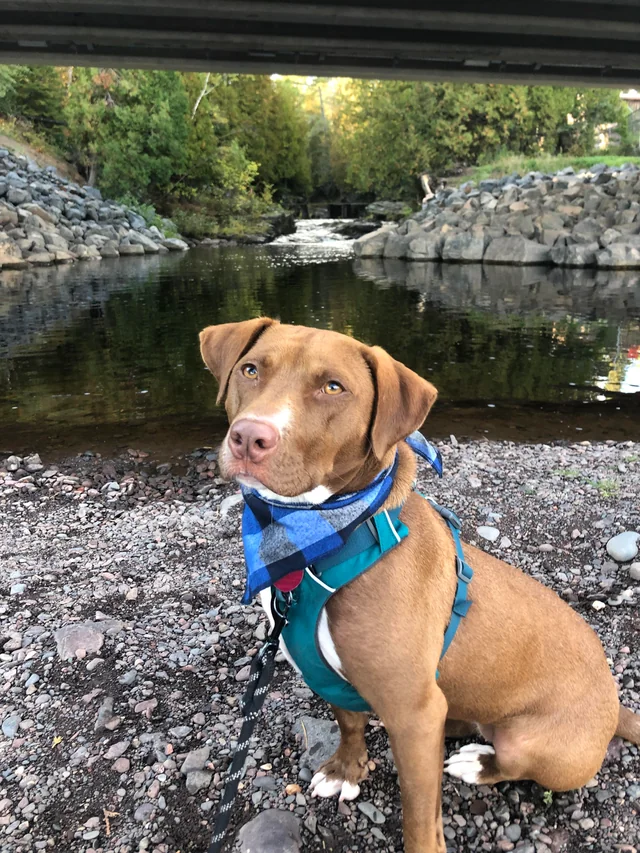 Image Source: Reddit
Making a living by caring for animals can be a really rewarding experience, the happiness and satisfaction you'll feel as you realise you're helping contribute to the health and happiness of dogs can be immeasurable. You'll find a whole new purpose and lease of life once you start.
Dogs Can't Give Negative Feedback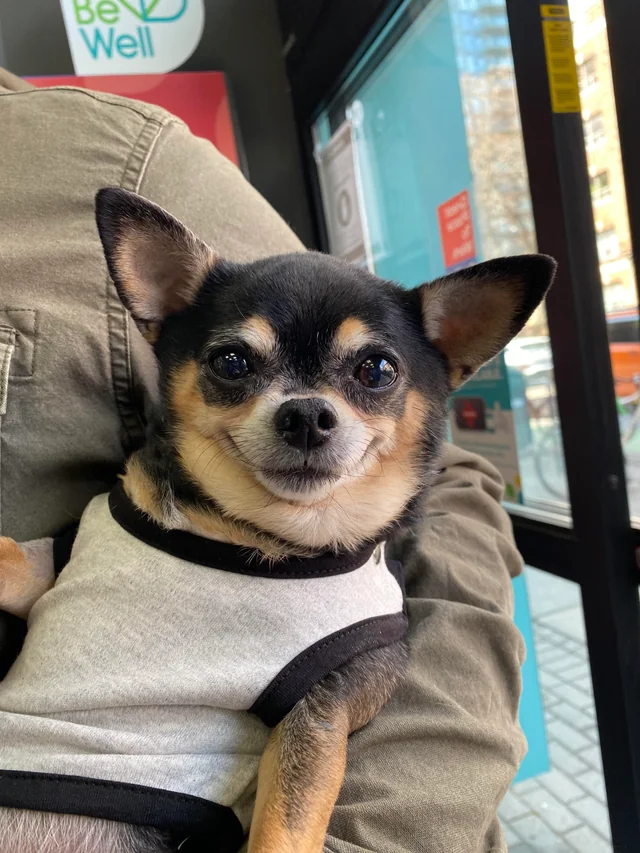 Image Source: Reddit
One of the perks of working on your own in the dog walking business is that dogs won't be able to complain or criticize your work. And let's be honest, they wouldn't complain anyways, they're the most loyal companions and they just enjoy spending time in your company.
You Could Expand The Business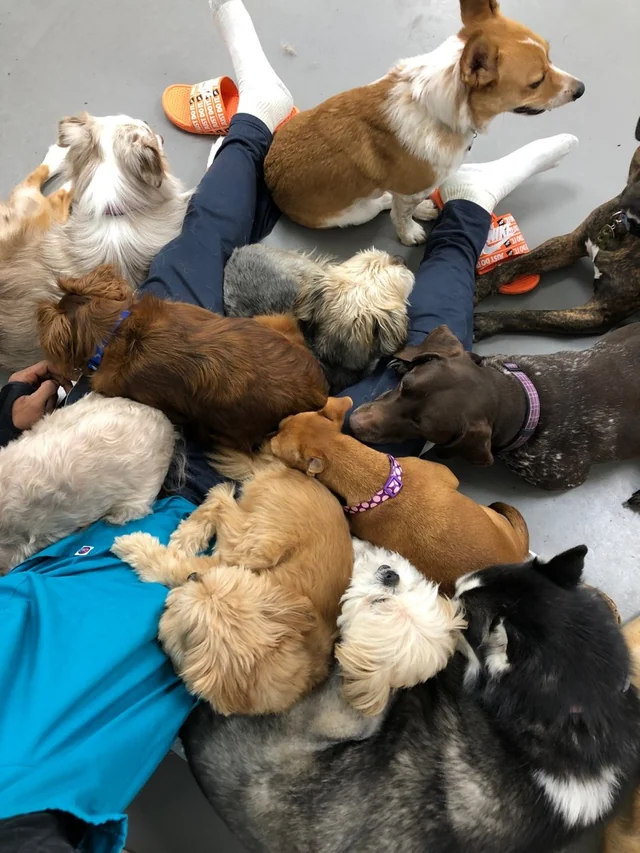 Image Source: Reddit
By starting your own dog walking business, the future could be endless and ultimately you could create an empire. Eventually you could hire more employees or even expand the business to include some additional services like pet sitting or doggie day-care amongst others.
You Can Explore The Neighbourhood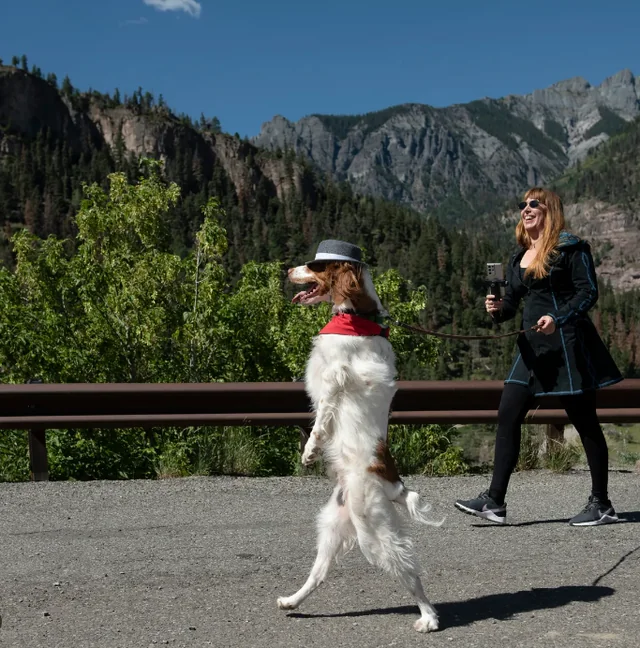 Image Source: Reddit
Even if you've lived somewhere your entire life, the odds are you haven't been able to explore everything. Dog walking can allow you the opportunity to explore different neighbourhoods and uncover some hidden gems along the way. Everyday can be a new adventure!
Can Improve Your Dog Training Skills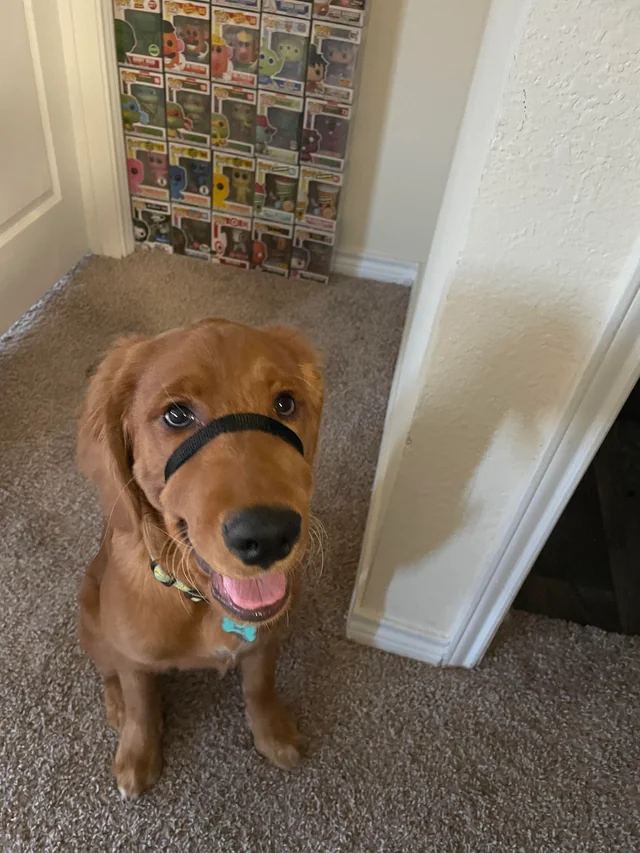 Image Source: Reddit
Working with dogs every single day offer a great chance to improve your general ability to train dogs. You might be able to learn how to communicate with dogs effectively and address any behavioural problems they have too. This could even open doors to some further opportunities down the line.
It'll Teach You Patience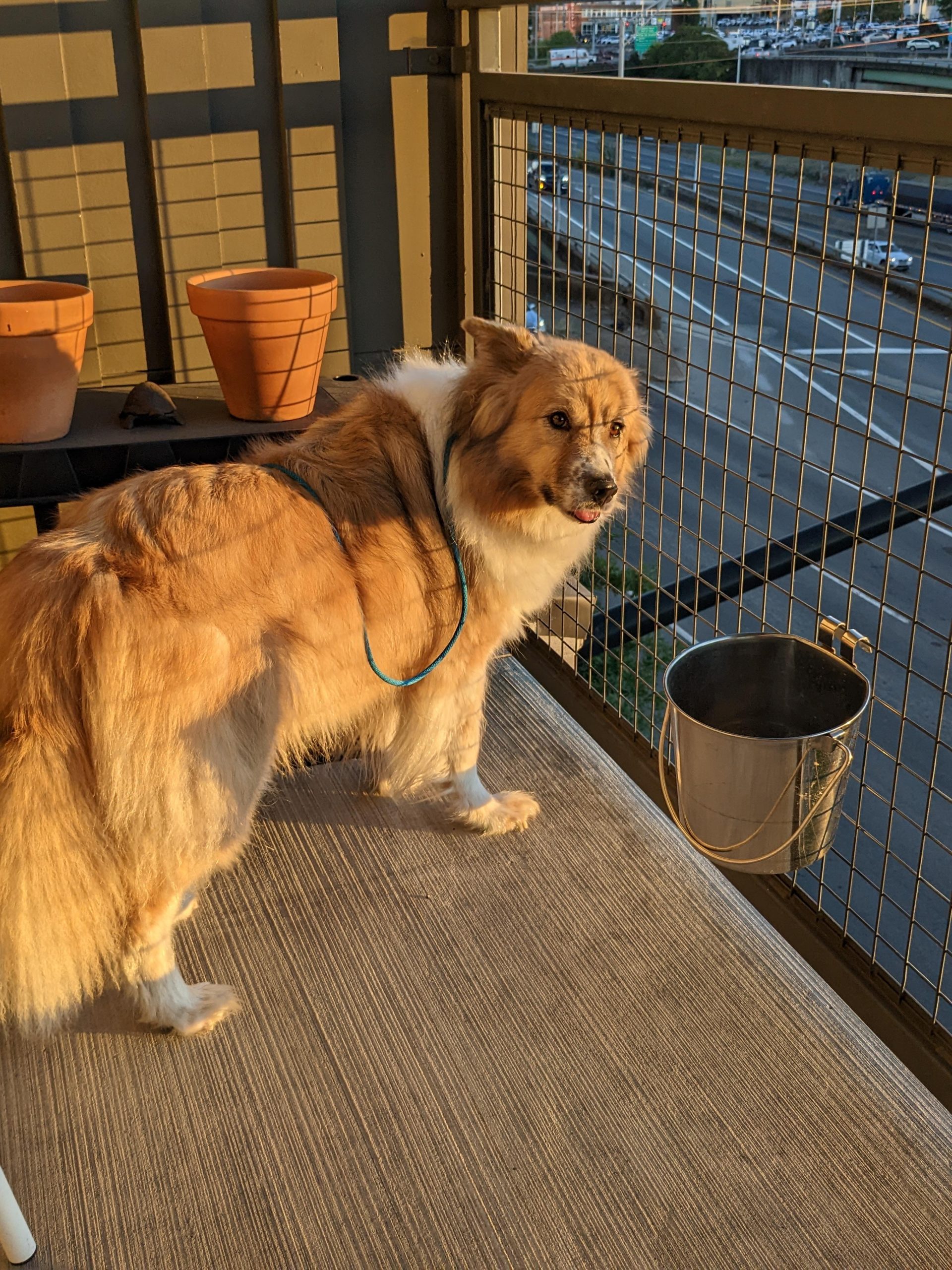 Image Source: Reddit
All dog are different, just like us humans, they all have their own different sets of quirks and behaviours. You'll develop a wealth of patience as you deal with different dogs with different energy levels. This newfound patience might even be able to benefit you in the long run too.
You'll Become Part Of The Community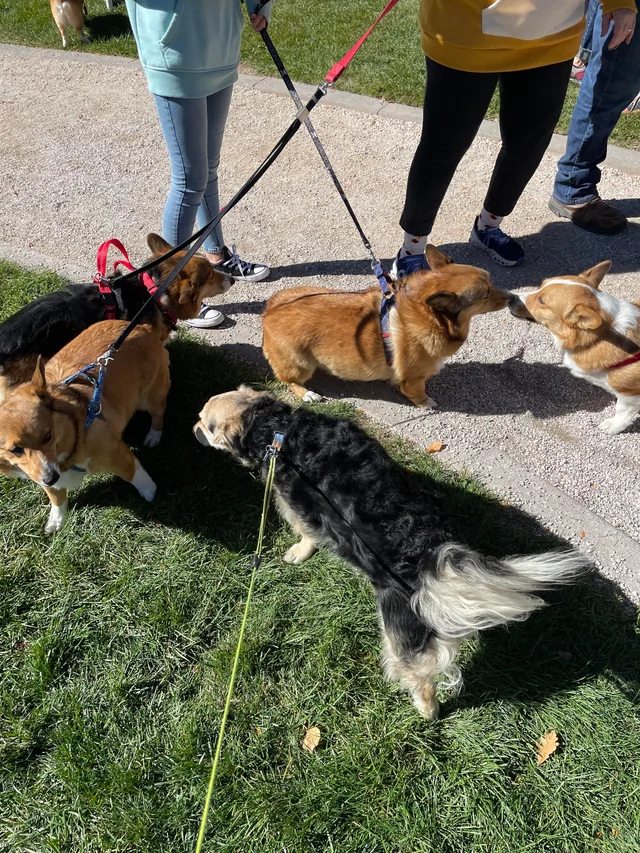 Image Source: Reddit
Dog walkers can often become integral members of the community and you'll quickly realise that you'll be recognised around the neighbourhood by all walks of life. This sense of belonging can create a huge sense of support for yourself and your company and expand your network too.
It's A Unique Title
Image Source: Reddit
It's also a really unique job to take on too; it could really set you apart from the rest of the crowd. Besides being a job that you'd thoroughly enjoy yourself, it will also pique your curiosity and make for interesting conversations. People will always support you for following your passion too.
You Can Groom The Dogs Too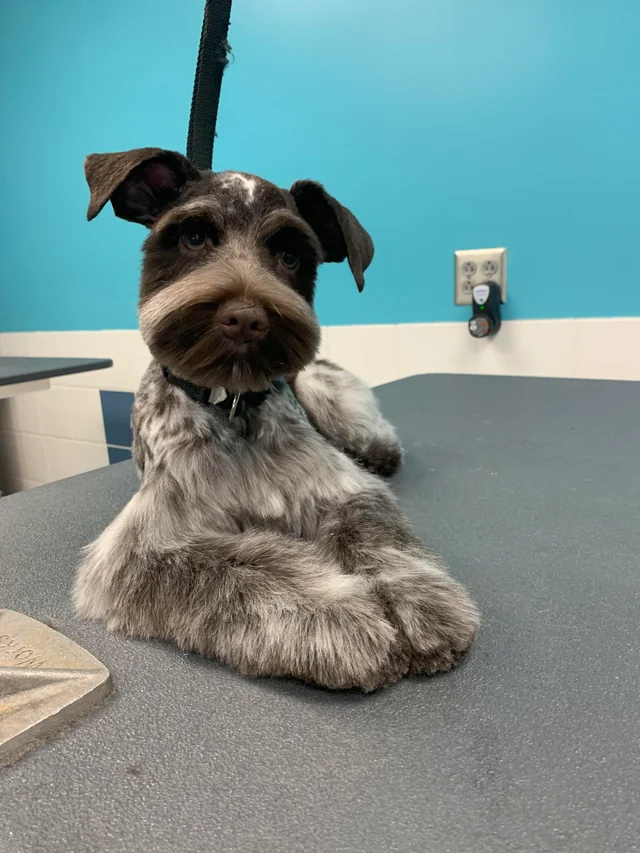 Image Source: Reddit
I mentioned that you could expand your business before and this could include adding grooming services to your business too. This is quite a natural extension and it could make you appear more appealing as a service than other dog walkers who don't offer the same services.
It Could Be A Retirement Career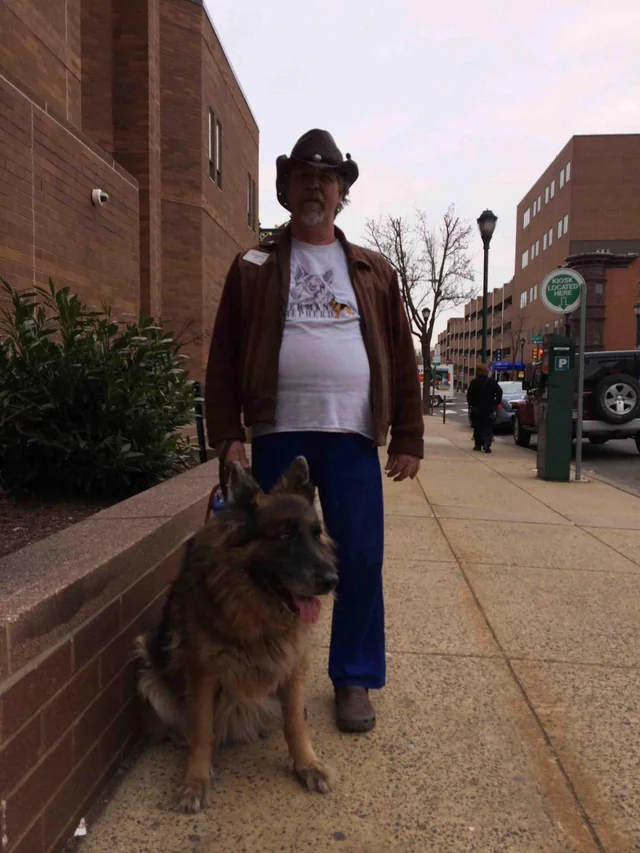 Image Source: Reddit
If you're looking for an engaging and enjoyable career to enjoy following your retirement, dog walking could fit the bill perfectly. The flexibility of the job as well as the chance to stay active could be just what you need as a passionate and productive elder who wants to keep going.
You'll Get Some Nice Photos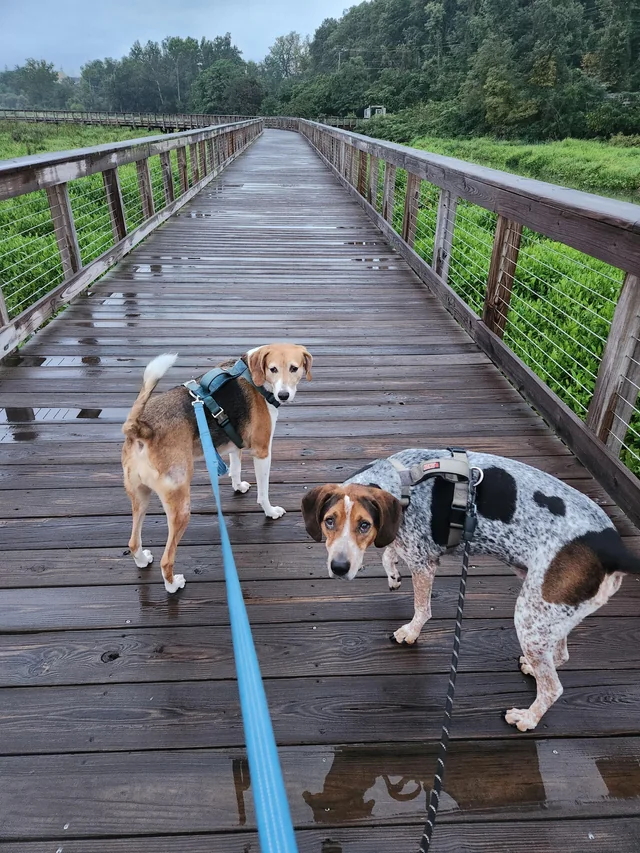 Image Source: Reddit
Dog walking can present some great opportunities to capture cute and adorable photos of your canine companions as well as the views you might come across whilst out on a walk. You'll eventually amass a huge collection of charming photos to treasure all your memories.
You Get To Help Others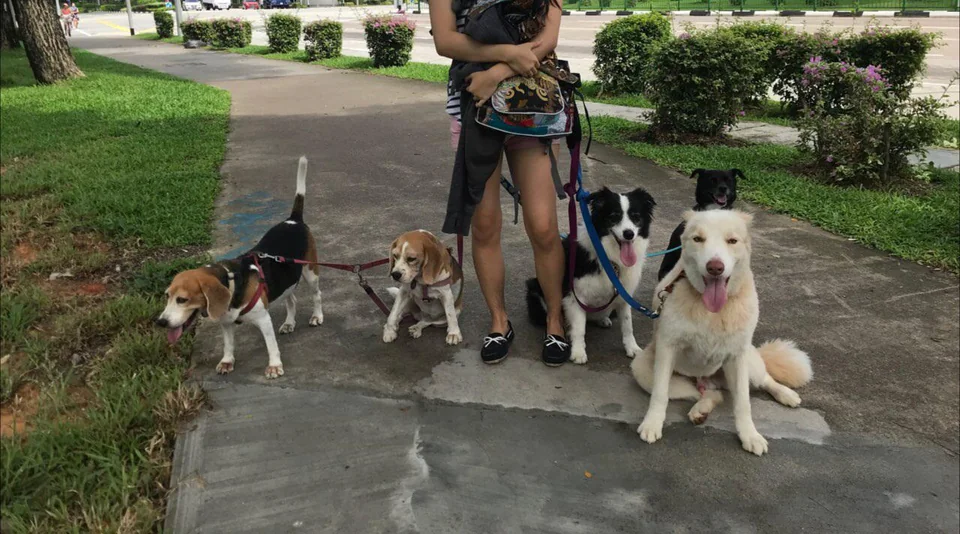 Image Source: Reddit
Above all else, dog walking allows you to help other people as well as their dogs. You can contribute to their happiness whilst also being able to ease the burden on busy pet owners who don't always have the necessary time. You're impact on their lives could make things infinitely better!