20 Of The Funniest Celeb Lookalikes
By Aaron Love
2 months ago
Biker Johnny Depp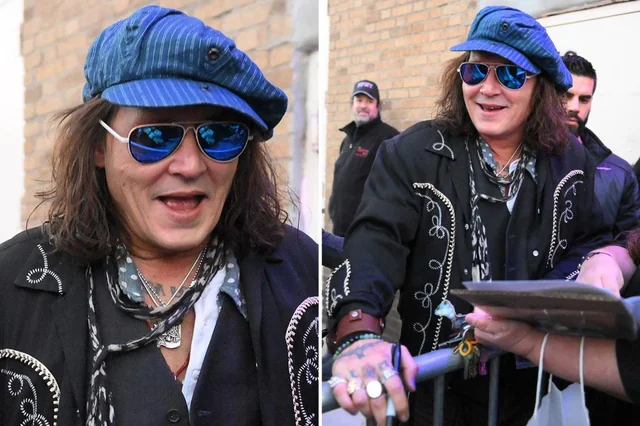 Image Source: Reddit
How would you react if you left work one day and seen this remarkable resemblance of Johnny Depp standing outside looking like he was fresh from filming a movie about a biker gang? My bet would be that you'd be asking him for an autograph in heartbeat and then heading home to brag that you have just met the icon that is Johnny Depp. It would be enough to fool me.
Prepubescent Ed Sheeran
Image Source: Reddit
Imagine waking up one morning and realising that you have the potential to write and produce songs that would make you one of the most popular artists to ever walk this planet! Well although this may not be possible at least this young man has the opportunity to walk the streets fooling people into believing he is the multi award winning artist Ed Sheeran.
Russian Actress Shakira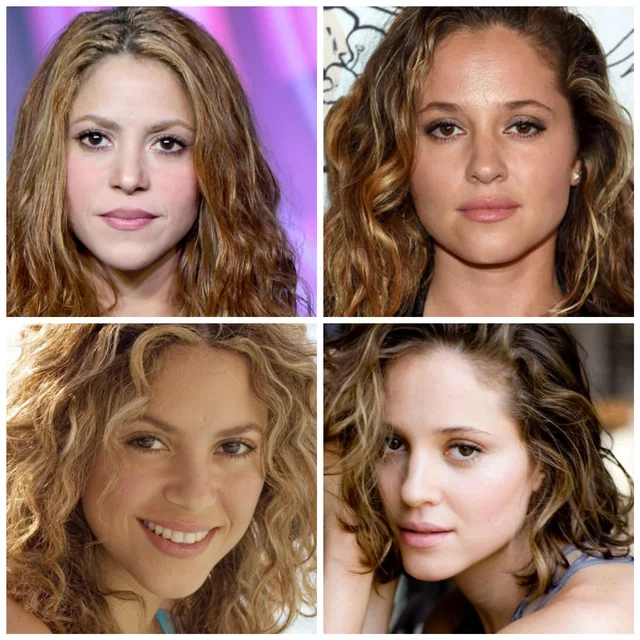 Image Source: Reddit
When you think of the award winning artist or the tax evading scam artist or even if you just recognise her as the former wife of legendary Spanish defender Gerard Pique, It would truly be a memorable experience if you met Shakira. But this Russia actress does not have to wonder what it would be like as she can wake up everyday and look in the mirror know that her hips don't lie.
Wannabe Mila Kunis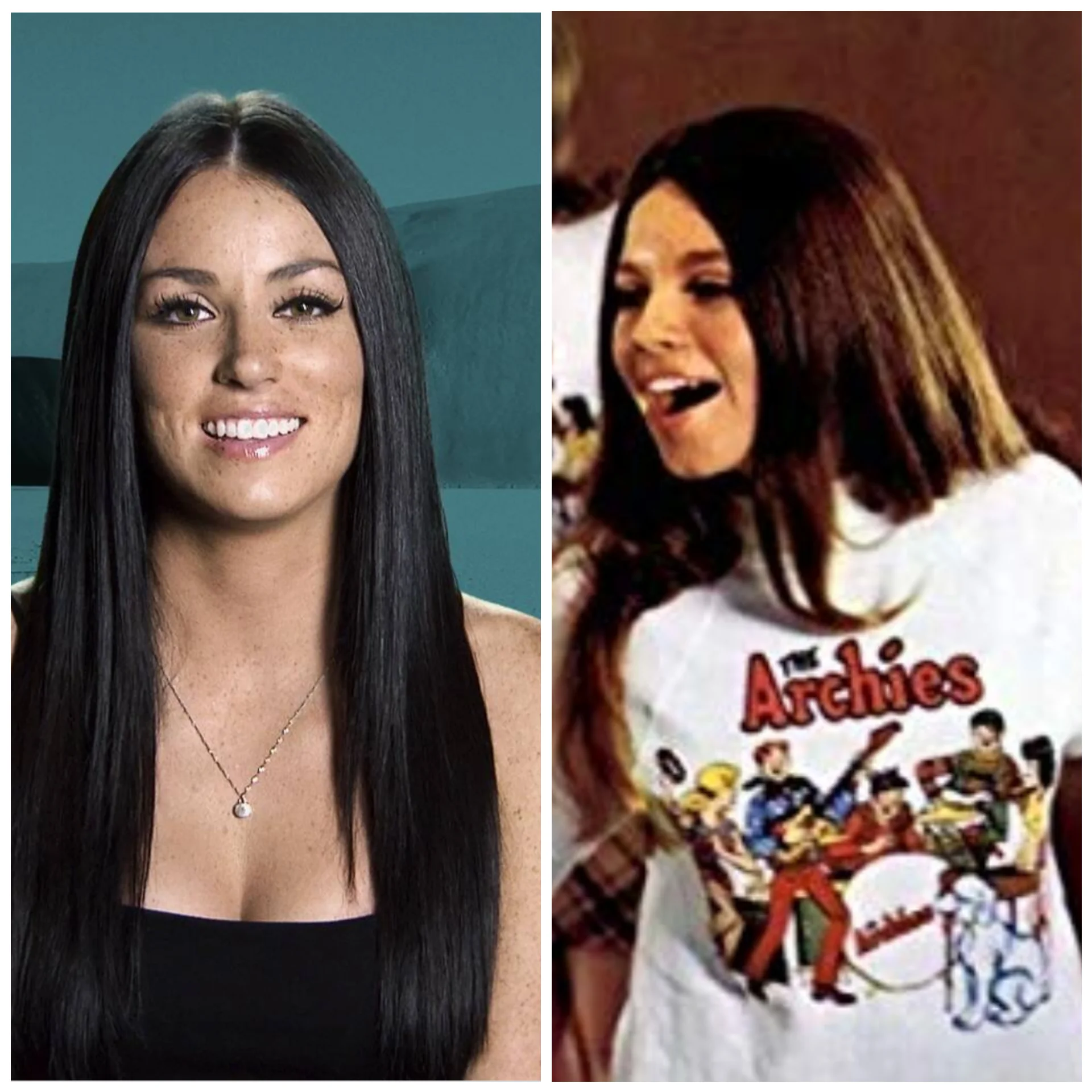 Image Source: Reddit
Mila Kunis is one the world's most renowned female actors known for her many big roles such as Jackie on 'That 70's Show' and one half of a complicated friends with benefits couple. So imagine your joy when if you received compliments for looking like an actress who has often been dubbed as one of the most beautiful women on the planet! You truly would be thriving with confidence.
Double Ashton Kutcher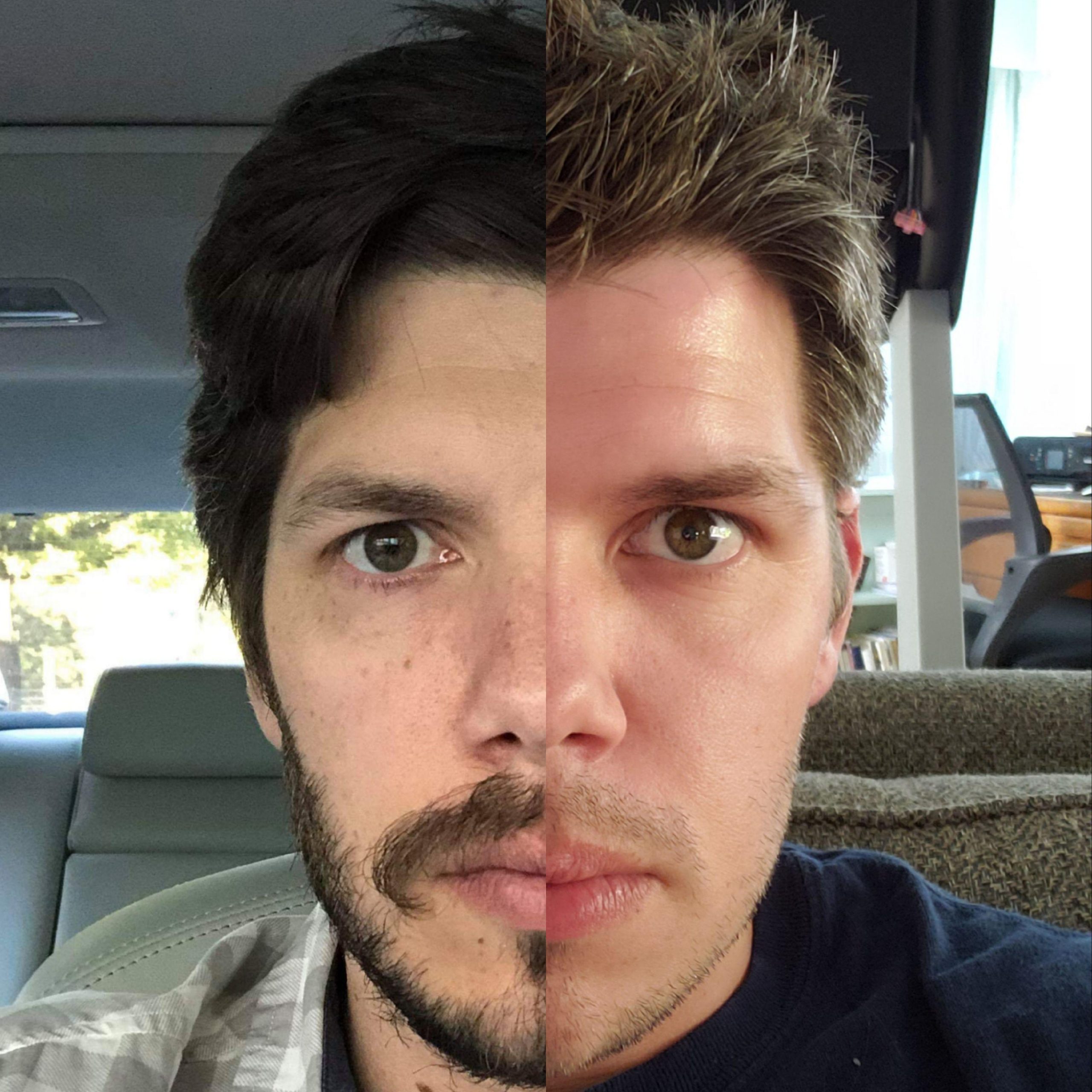 Image Source: Reddit
There is no doubt that Ashton Kutcher is one of the most charming and handsome men on the planet enough to make any man envy at his looks. But these men have the luxury of not having to wonder it would be like to be this handsome as due to their uncanny resemblance to the great actor who is best known for his roles on sitcom shows such as 'That 70's Show' and 'Two and a half men'.
Casual Kristen Stewart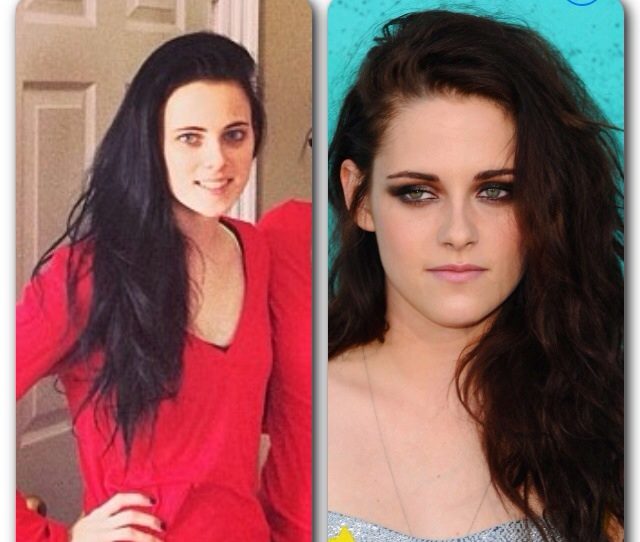 Image Source: Reddit
Millions of people grew up reading the thrilling Twilight novels picturing what it would be like to be Bella running into the arms of Edward, well Kristen Stewart made this a reality for not only herself but the teenagers around the world that possess an astonishing resemblance to the vastly successful actress. Maybe for this young woman she can find her way into the arms of Robert Pattinson.
Office Version Of Aubrey Plaza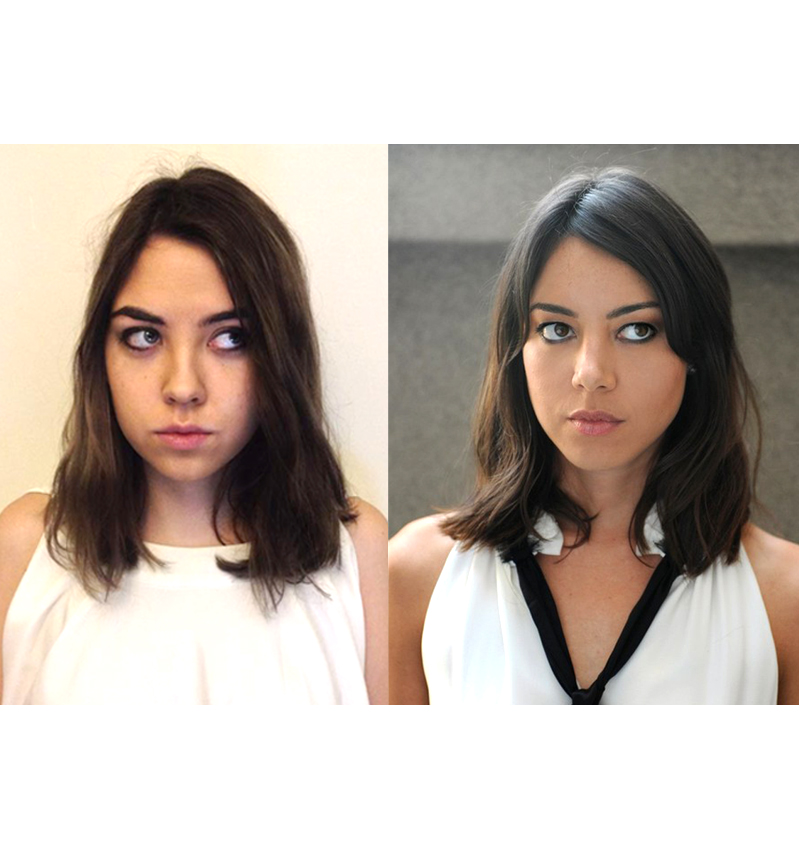 Image Source: Reddit
Growing up we all loved Aubrey Plaza's character April Ludgate on the brilliantly funny sitcom Parks and Recreation and wanted to emulate the characters sarcasm and charm in our own lives. Well this is a lot easier for this delightful young lady who not only gets to act out the same behaviours to copy the character but also to fool people into believing she is the renowned actor with her looks.
High School Michael Cera Wannabe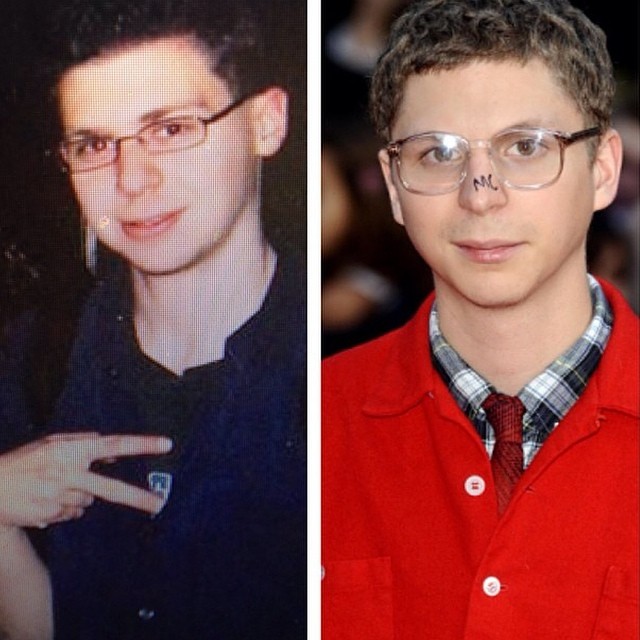 Image Source: Reddit
When we are in high school we are always trying to gain friends and become popular. Well it was a lot easier for this young American who has the fortune of looking like one the countries favourite comedic actors Michael Cera who is best known for his roles in Arrested Development and Superbad. I'm sure this young mad will be trying to fool a few of his classmates for some popularity.
Ariana Grande Fangirl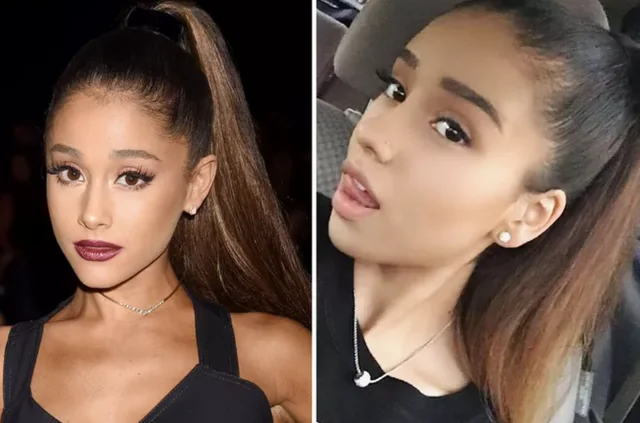 Image Source: Reddit
Ariana Grande is truly one of the most influential female celebrities on the planet and has a mass amount of influence over the younger generation who want to grow up and emulate the actor/ musicians unbelievably successful career. This want for success has lead a few of her fans like this young woman to even dress and style themselves after the award winning musician.
Halloween Britney Spears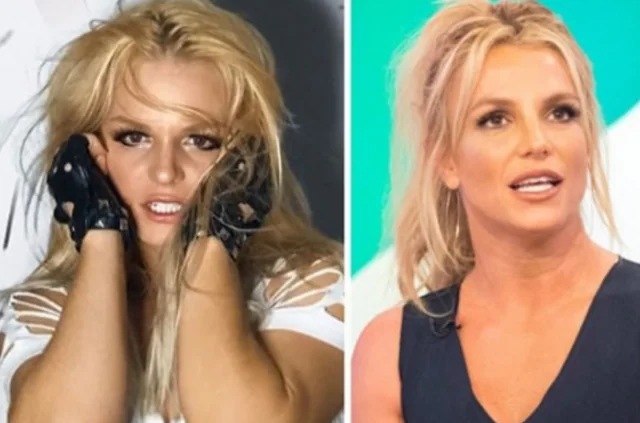 Image Source: Reddit
Britney Spears has always been know as one of the world's most iconic pop stars and is somehow always in the media for something. But the star singer has a great following and has even risen to such heights of fame that many people like to dress up as her for Halloween and put on their best performances of her iconic songs 'Toxic' and 'Oops... I did it again' in a karaoke bar.
Shaved Head Timothee Chalamet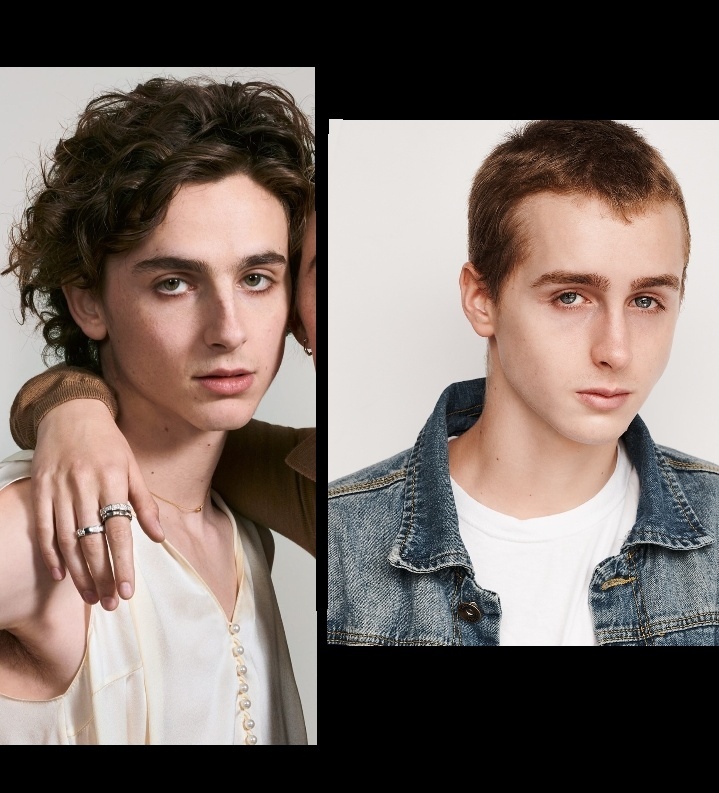 Image Source: Reddit
Imagine being able to walk through the streets convincing people that you are one of the worlds most promising and accomplished young actors who has worked with acting icons such as Leonardo DiCaprio, Meryl Streep and Emma Watson. Well this young man has the opportunity. Despite not having Timothee's signature long hair he truly does bare a striking resemblance to the actor.
Argentinian Market Lionel Messi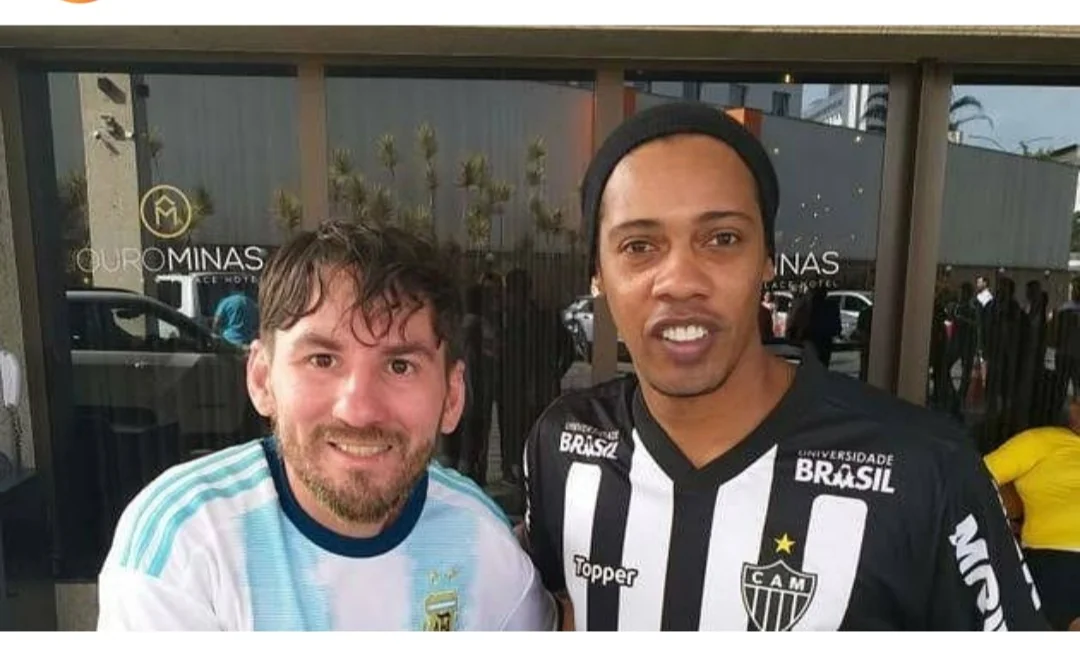 Image Source: Reddit
Lionel Messi is arguably the world's most famous footballers and is one of the most decorated players on the planet who currently holds the record for the most Ballon d'or awards. This footballing success is something that many Argentinian children dream of becoming. So imagine how good you would feel if you were able to deceive people into thinking you were the world cup winner? Even catching the attention of other legendary footballers.
Classical Mark Zuckerberg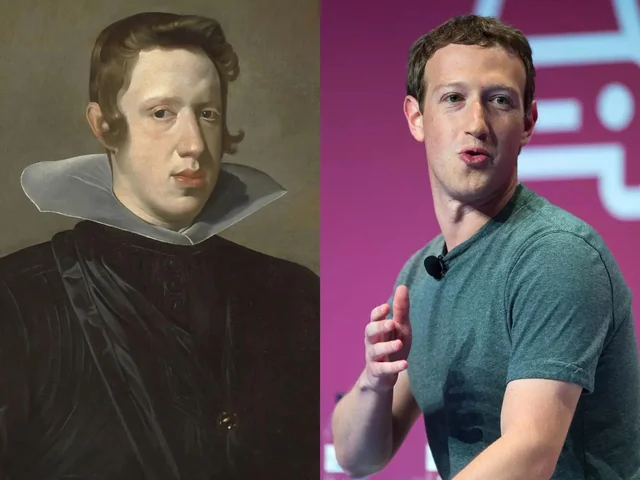 Image Source: Reddit
Mark Zuckerberg is one of our world's most innovative and successful entrepreneur known for his brilliant creation of the vastly famous social media outlet Facebook. In the modern world most people who have access to social media have Facebook and I am sure many wished they came up with this idea but maybe Mark had more time than we think? Or he just has a striking resemblance to this Classic portrait.
Old Timer John Travolta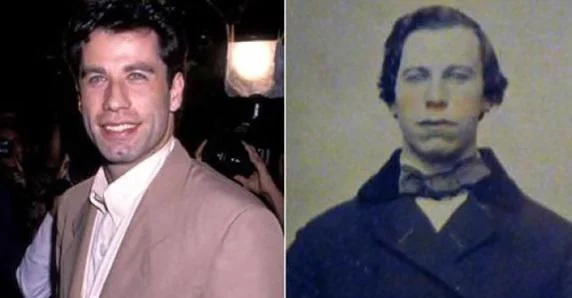 Image Source: Reddit
Standing as one of the most iconic actors on this list, the legendary John Travolta is known for his massively successful career stretching over multiple decades and at times it feels as though there has never been a point where he wasn't acting. however due to the discovery of some very old photographs it may be possible to convince some that Travolta has been around for not decades but centuries.
Mobster Robbie Williams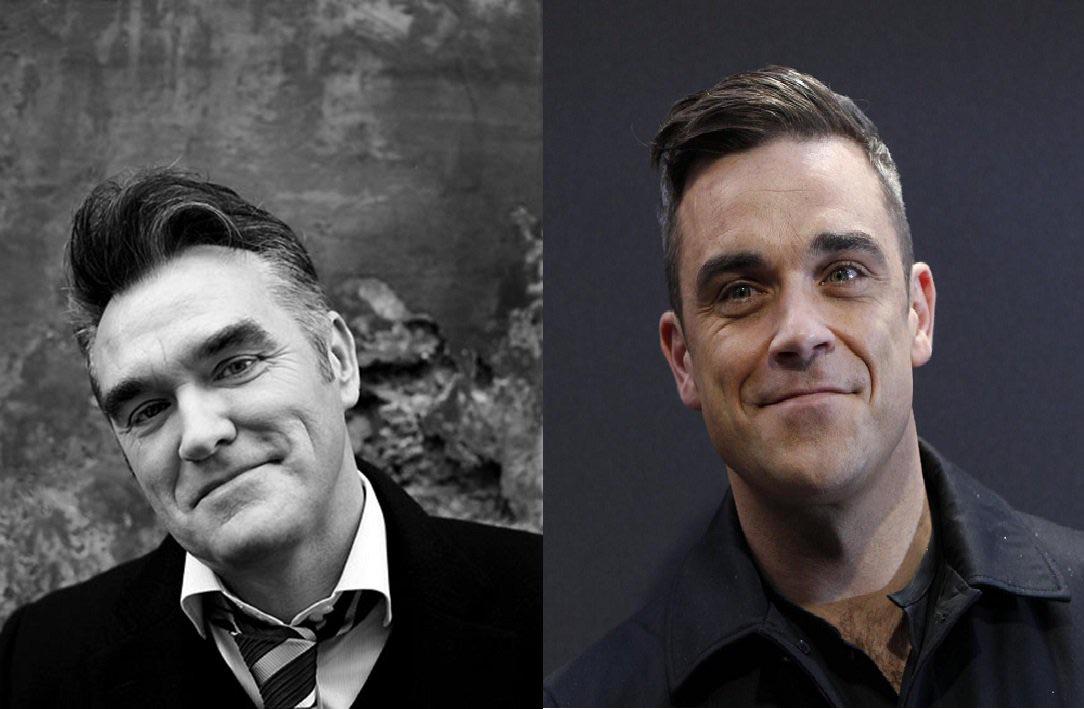 Image Source: Reddit
Robbie Williams is of the worlds most beloved stars. The greatly talented musician is known internationally for his truly humbling commitment to charity work and is the founder of the successful UK footballing event called soccer aid. Not even to mention his hugely catching music! So imagine being able to look like him and even give off the polar opposite impression, portraying the singer as a mobster!
Freshly Cut Drake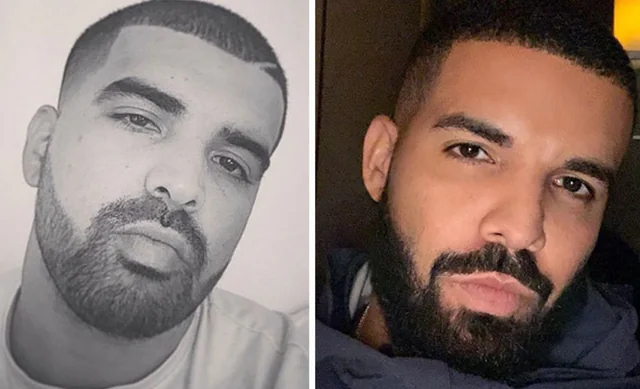 Image Source: Reddit
There are many different stories around about people who are claiming to look like the world renowned singer/ rapper Drake but not many come as close as this gentleman fresh from a new haircut and shave he could truly walk onto the stage at a Drake concert and even confuse Drake himself! But I am sure he may get found out when he starts to perform, so he may just have to stick with the look for now.
Half Price Bruno Mars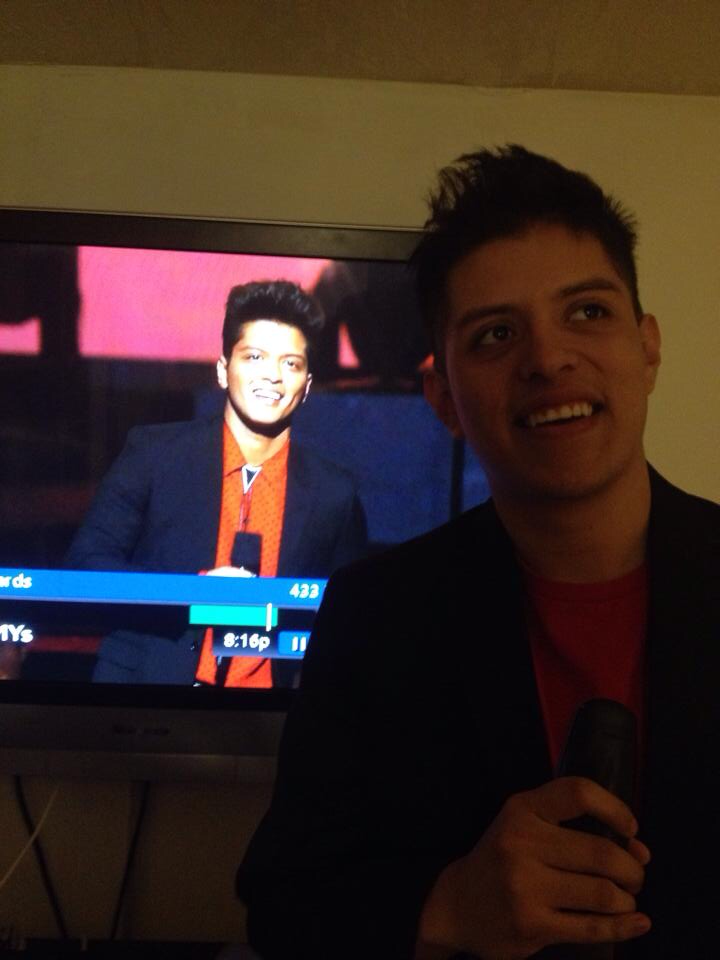 Image Source: Reddit
We all dream of having our name in shining lights on billboards of being mentioned in Forbes magazine but this is a difficult task. However, what if you held a striking resemblance to one of the worlds most charming and dazzling singers Bruno Mars? Well then this may be the chance for this young man to try and resemble the talented musician and find his moment in the spotlight.
Streamer Jack Black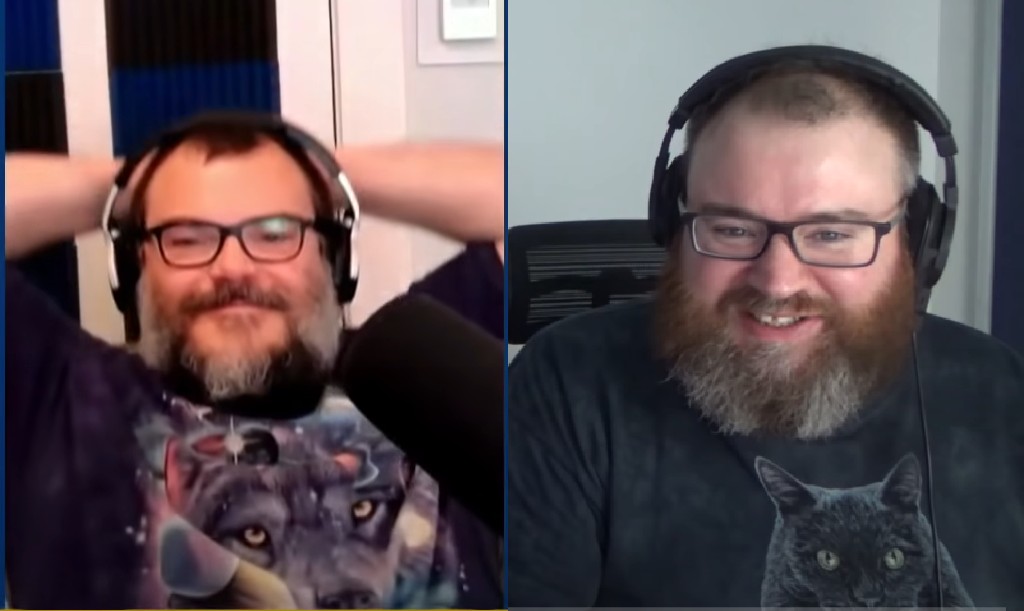 Image Source: Reddit
Jack Black is arguably one of the worlds most beloved and iconic celebrities, finding the ability to bring humour and happiness to peoples lives at any opportunity so it truly would be a pleasure to look like this fine human being! I am sure that for this streamer it will benefit his career that he strikes a liking to Jack Black and can even use it to his advantage to gain subscribers and viewers.
Slim Adam Sandler
Image Source: Reddit
What more could you want from your life than waking up and releasing that you looked like arguably the world's most successful comedic director, producer and actor Adam Sandler? Sandler truly set the standard for comedic movies across the last few decades so why would you be pleased to look like him and even better get the opportunity to meet him and try to convince him that you should be his understudy.
Fat Leonardo DiCaprio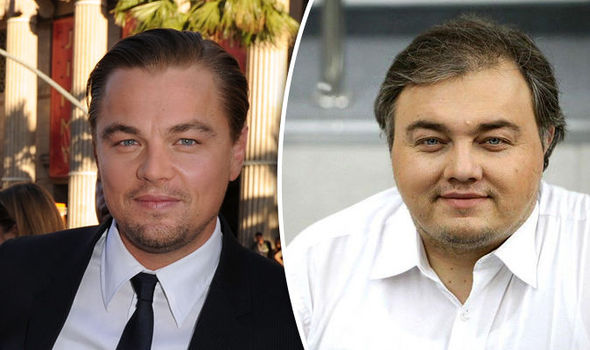 Image Source: Reddit
There is no argument that as well as being one of the most handsome and charming actors on the planet Leonard DiCaprio may even be one of the greatest actors to grace our planet from his iconic role as Jack in Titanic to portraying stock trader Jordan Belford in The Wolf Of Wall Street. So it must be impressive for this large gentleman to capture the actors looks and give us an insight as to what Leo may look like when he gives up on the gym.
Five Guys Danny DeVito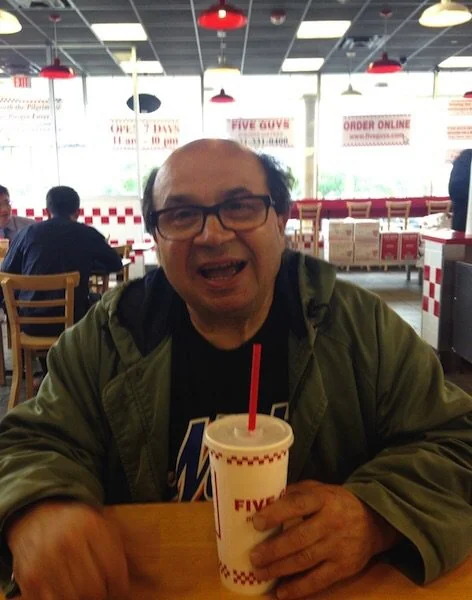 Image Source: Reddit
Danny DeVito is an actor who has had a very interesting and successful career taking up roles in many different genres and becoming recognisable to many different age groups whether its from his role as Mr Wormwood in Matilda to his ongoing role as Frank in It's Always Sunny in Philadelphia. So you can imagine this gentleman may have had few people mistake him for the famous actor on his trips to five guys!
Asian Barack Obama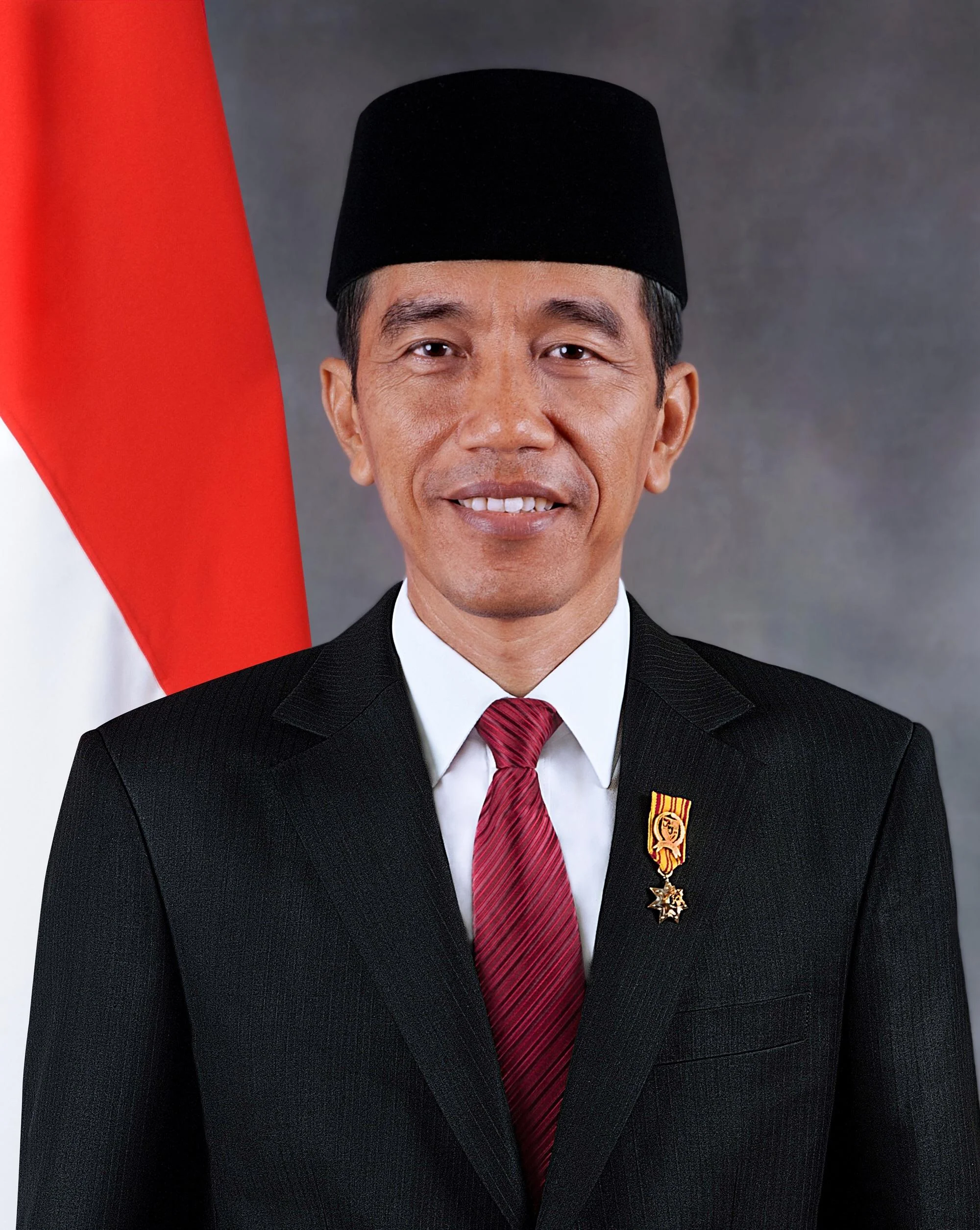 Image Source: Reddit
Imagine being able to walk around and having many people turn and take a double look at you as at first thinking you were the first black president of the United States of America! Well this gentleman has this luxury and I'm sure he will not mind being mistaken for such as brilliant and wholesome president such as Obama and would like to follow in the presidents footsteps.
Subway Stop George Clooney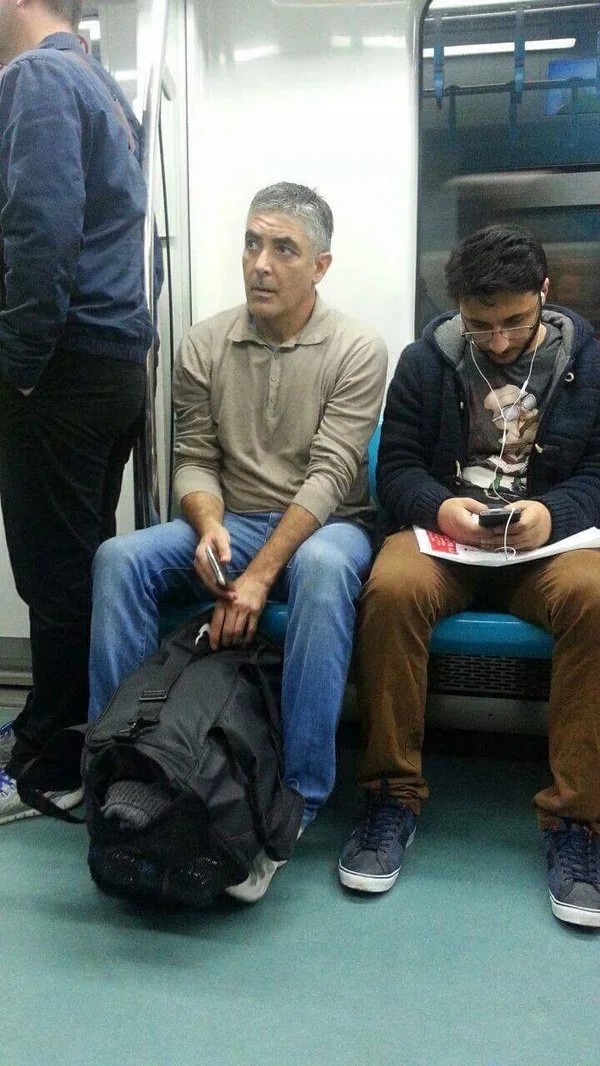 Image Source: Reddit
Picture this, you have had a long day at work, you're tired and have to fight yourself through the subway to get on your train home, exhausted and cramped you look up to see George Clooney! This would truly be an amazing moment but I'm sure for this George Clooney lookalike who will not share the excitement as it is a common part of his day being mistaken for the highly decorated actor. But who could blame you for making this mistake his is truly the long lost twin of Clooney!
Plump Jeff Goldblum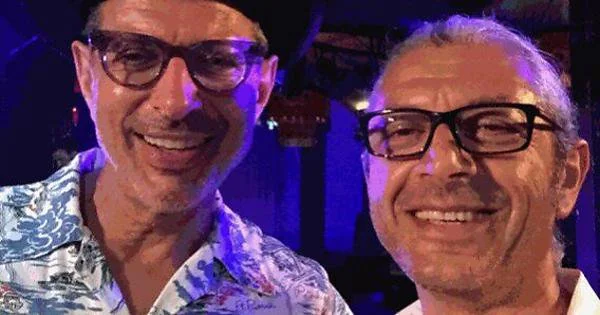 Image Source: Reddit
It can be hard to keep track of Jeff Goldblum's career as throughout his career he has always flung himself into many different projects at once and continued to be part of movies or tv shows in some capacity. So you would not blamed if you seen this gentleman around and mistook him for the legendary actor as who knows where he is or what he could be working on!
Wrestler Andy Samberg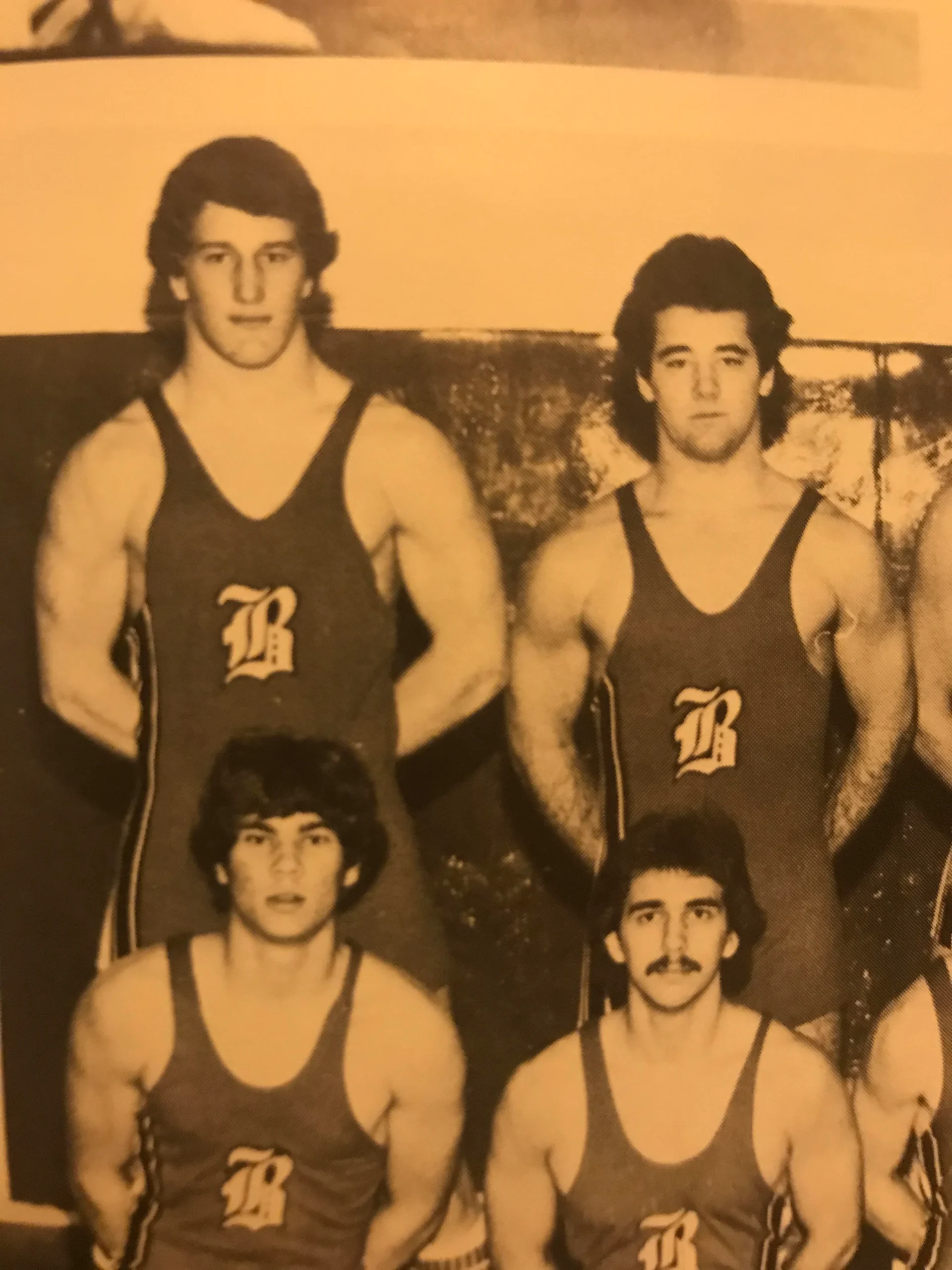 Image Source: Reddit
The iconic TV creator and actor Andy Samberg truly has become a household name whether its for his role as an NYC police detective Jake Perolta or as the son of an inappropriate teacher, student relationship Han Solo Burger. But one role we have not seen him play is a bulky high school wrestler. Well lucky for us we don't have to imagine it as this muscly gentleman gives us an insight into what that would be like.
1940's Taylor Swift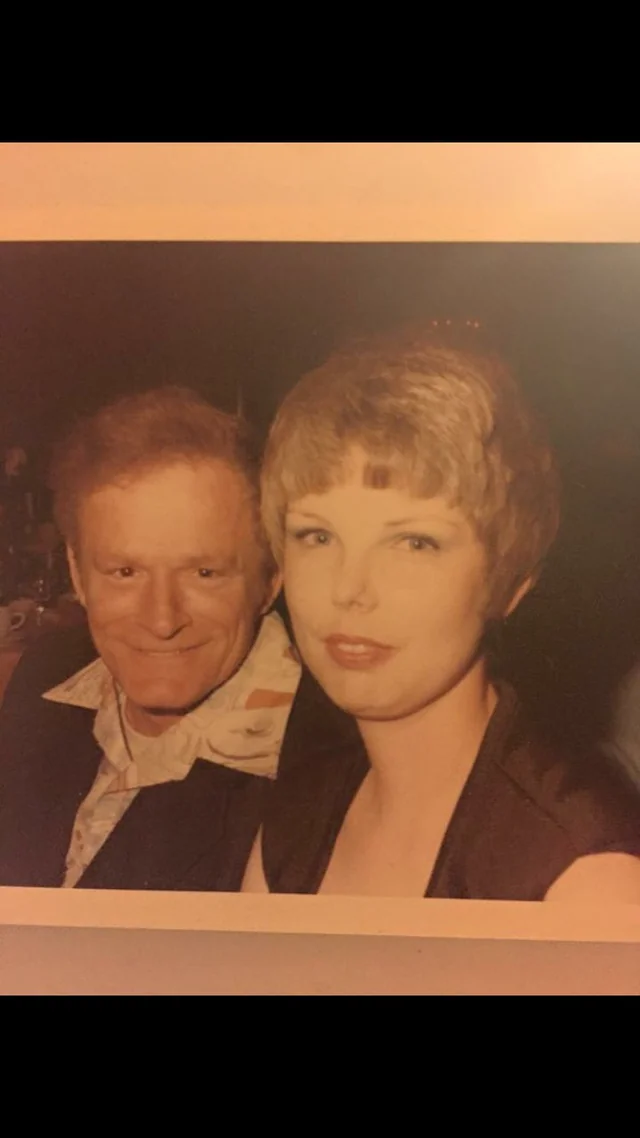 Image Source: Reddit
I don't know about you but it would truly be a dream to live the life of the outstanding and outspoken star that is Taylor Swift. Well This old photo of someone's grandmother may suggest that it is possible to try and emulate the looks of the award winning musician and may even have left her own reputation behind and lived a life filled with love and excitement just like Taylor Swift, so maybe if you look like Taylor Swift, speak now and you may get what you're looking for.
Western Brad Pitt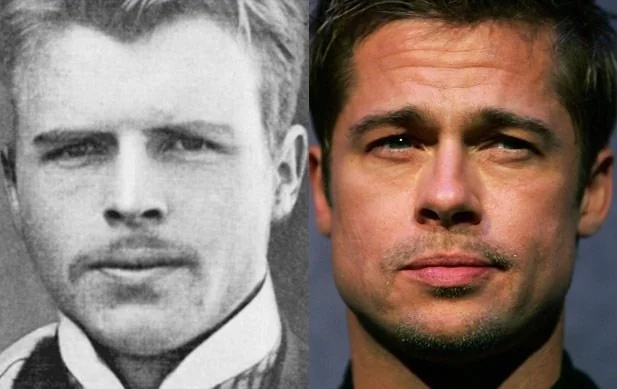 Image Source: Reddit
Now imagine having the abilities to charm women like the legendary actor Brad Pitt, it would truly be a dream come true for any man. But for this old time gentleman he would not have to wonder as he has lived a life and most likely unknowingly been a true remarkable lookalike to one of the planets most recognisable actors who has brought us many great movies through his career.
Ginger Matt Damon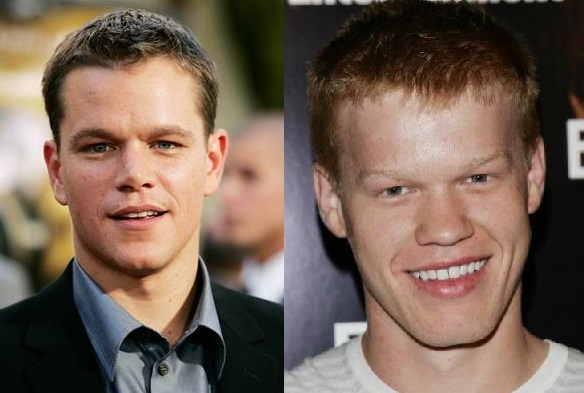 Image Source: Reddit
Now we all are aware of the preconceived perceptions of being ginger and the taunts that often come with the hair colour and it can be difficult for some. But who would be worried about their hair colour if they resembled the dashing looks of the renowned actor Matt Damon! I can tell you it would not be the worst thing in the world to be able to convince people you were related!
Police Officer Carlton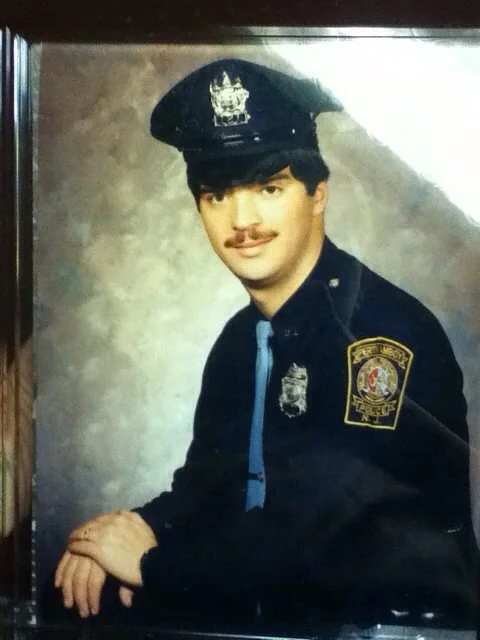 Image Source: Reddit
Now I know what you are thinking, when did Carlton Banks enter the police academy? Well this gentleman may be frequent to such a remark baring an unbelievable similarity to The Fresh Prince of Bel-Air actor Alfonso Ribeiro. I can imagine it would be very confusing being arrested by this man not knowing whether you'd be placed in handcuffs or bare witness to the infamous Carlton dance.
Supermarket Morgan Freeman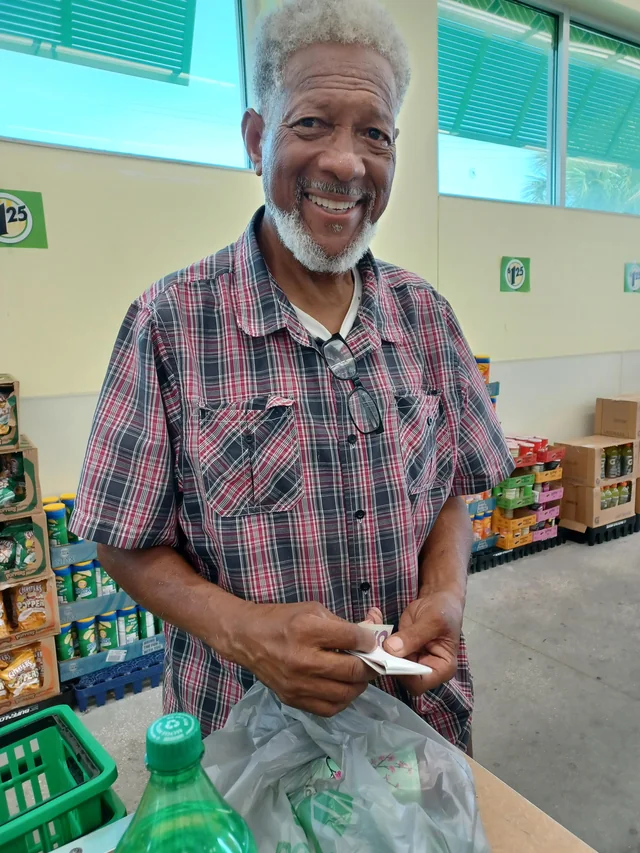 Image Source: Reddit
There can be no argument that Morgan Freeman has the most soothing and iconic voice of the past few decades as well as being one of the most recognisable actors on the planet. So it must be no easy feet for this gentleman when he goes to the supermarket being asked for photos or even possibly being asked to make an announcement to the customers. But I'm sure it may come with a little supermarket discount!