20 Incredible Things You Can Get For Free In Dubai
By Tom Pearson
1 month ago
Al Barsha Pond Park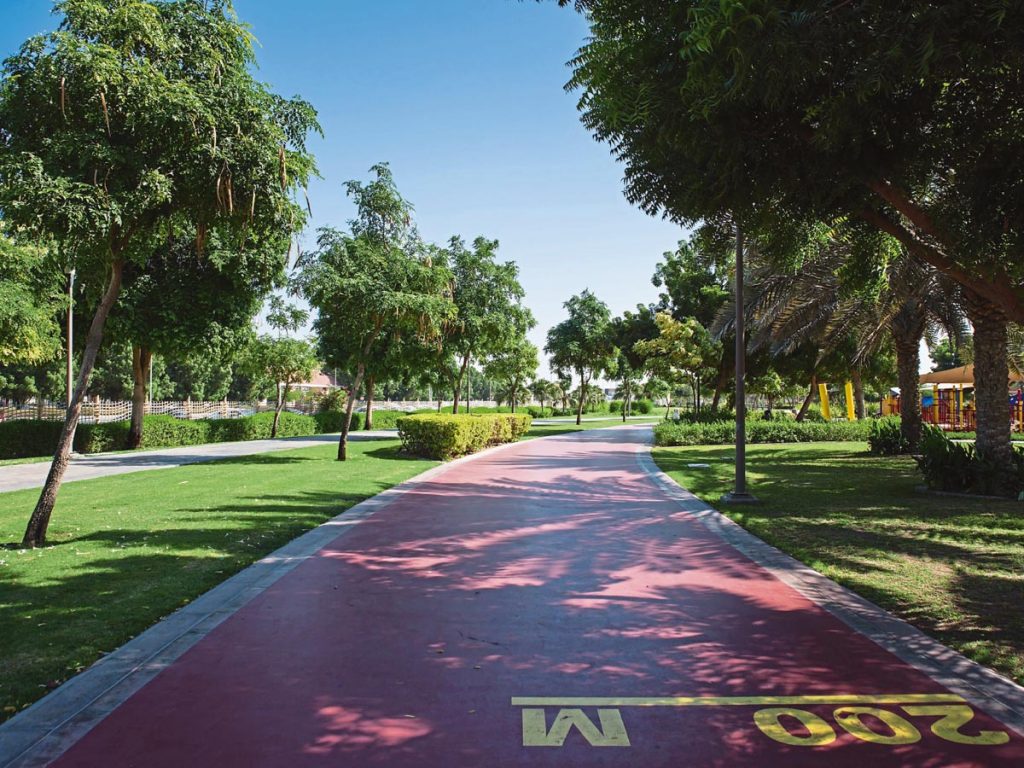 image source: Time out Dubai
Al Barsha Pond Park is the perfect place for a stroll and a picnic. Al Barsha Pond Park is the perfect place for a stroll and a picnic. Take a seat pond side and enjoy the views as the local wildlife takes a dip in the cool waters. The park also has a running track incorporated within its limits, so why not go for an evening run when the temperature drops?
Al Jaddaf Sunrise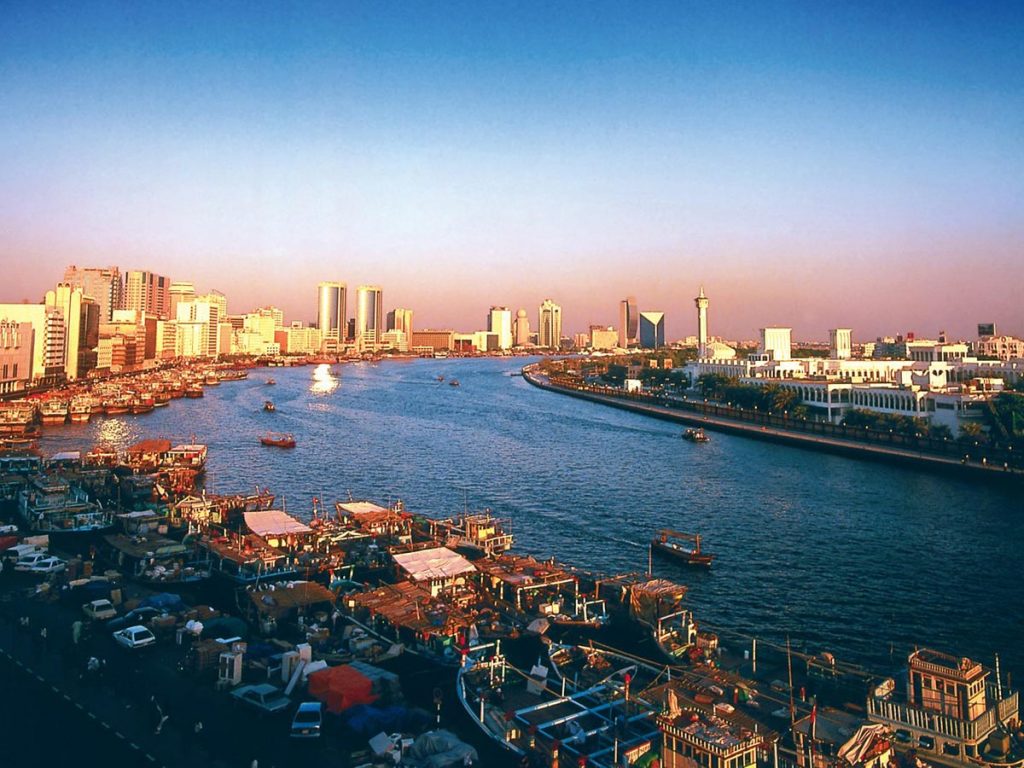 image source: Time out Dubai
One of the most spectacular free sight in Dubai is Al Jaddaf. I would recommend going to Al Jaddaf to watch either the sunrise or sunset over the local fishing boats in the tightly knit harbor. The sun comes up above downtown every morning, meaning on a clear, cloudless day the sunrise at Al Jaddaf makes for some pretty spectacular photos and great breakfast spot!
Alserkal Avenue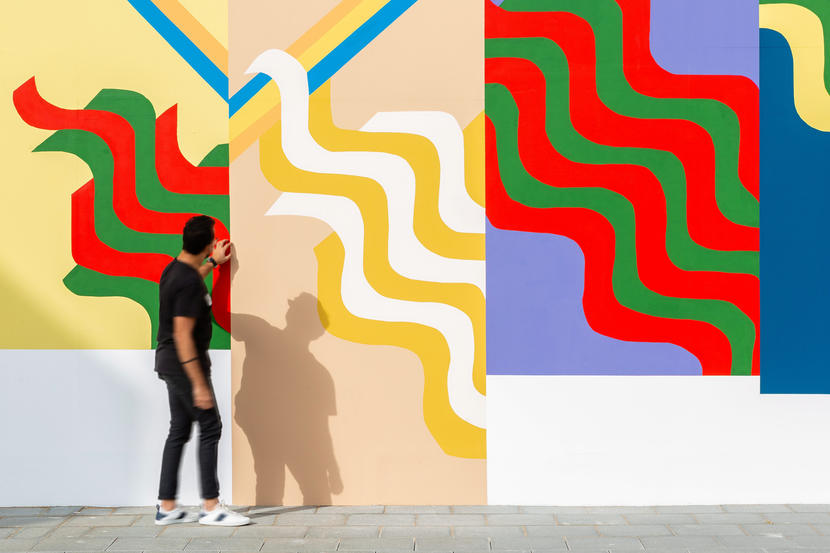 image source: Time out Dubai
Alserkal Avenue is home to what used to be an oil based industrial estate. it has since swapped its rough and ready past for art and music, and is not one of the most trendy places to visit during your stop in Dubai. Alserkal Avenue is home to street art, live music, performances and great spots to grab some street food and enjoy some people watching.
Antique Museum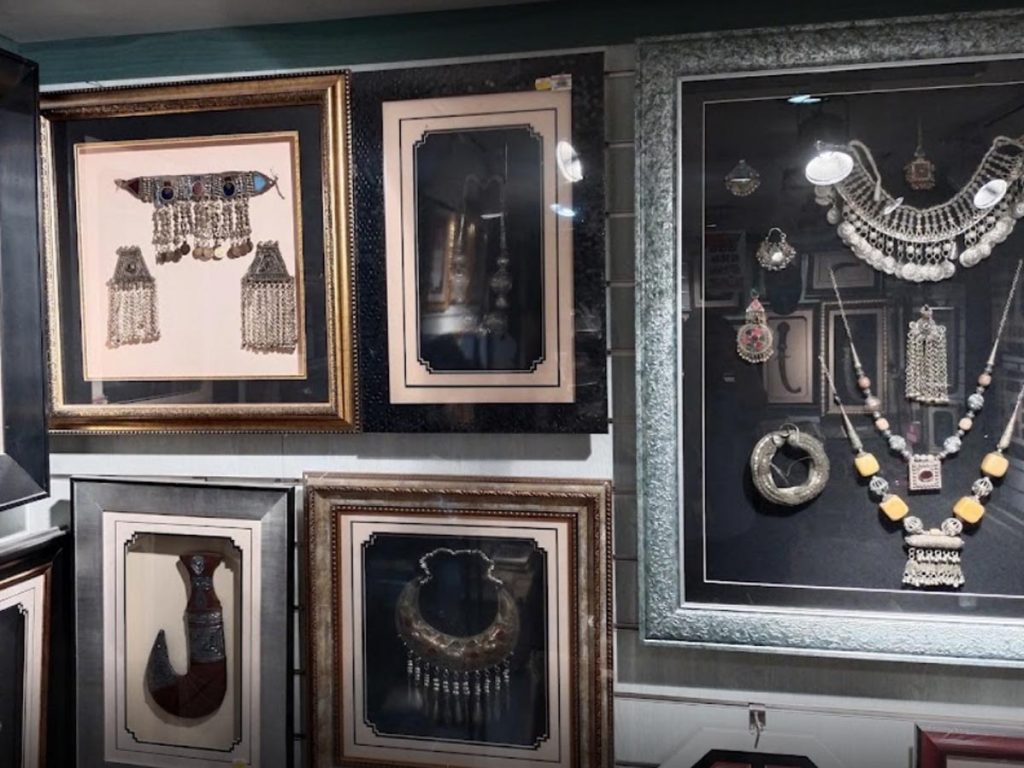 image source: Time out Dubai
The antique museum is less of a museum and more of an alleyway, similar to a market stall set up. Take a stroll through the antique museum and marvel at all of the wonders on display. Although the museum is free to roam around, something might take your fancy whilst you explore, so make sure to bring some cash just in case you want to make a purchase.
Adventure Water Park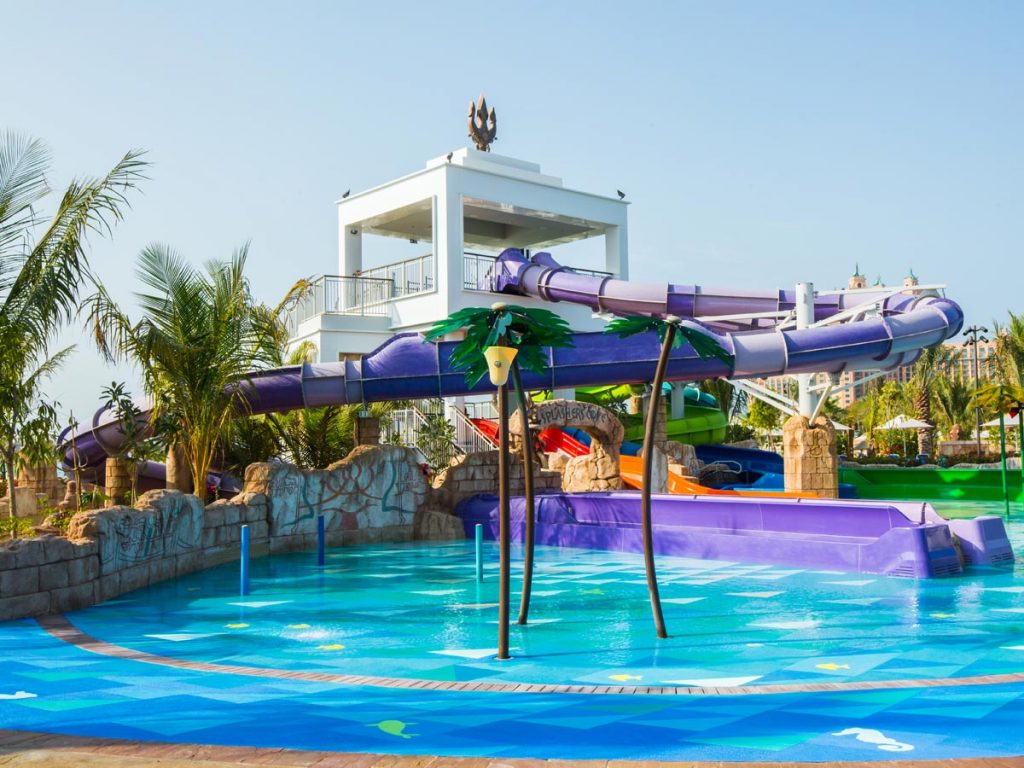 image source: Time out Dubai
The Dubai Adventure Water Park is a great way to spend the day with the family, whether you have kids or not. Riding on the slides is always a fun way to spend a few hours, there's even a restaurant within the park. It isn't actually a free attraction, apart from if its your birthday! If that is the case then just show the staff ID and you can enter the park for free.
Burj Khalifa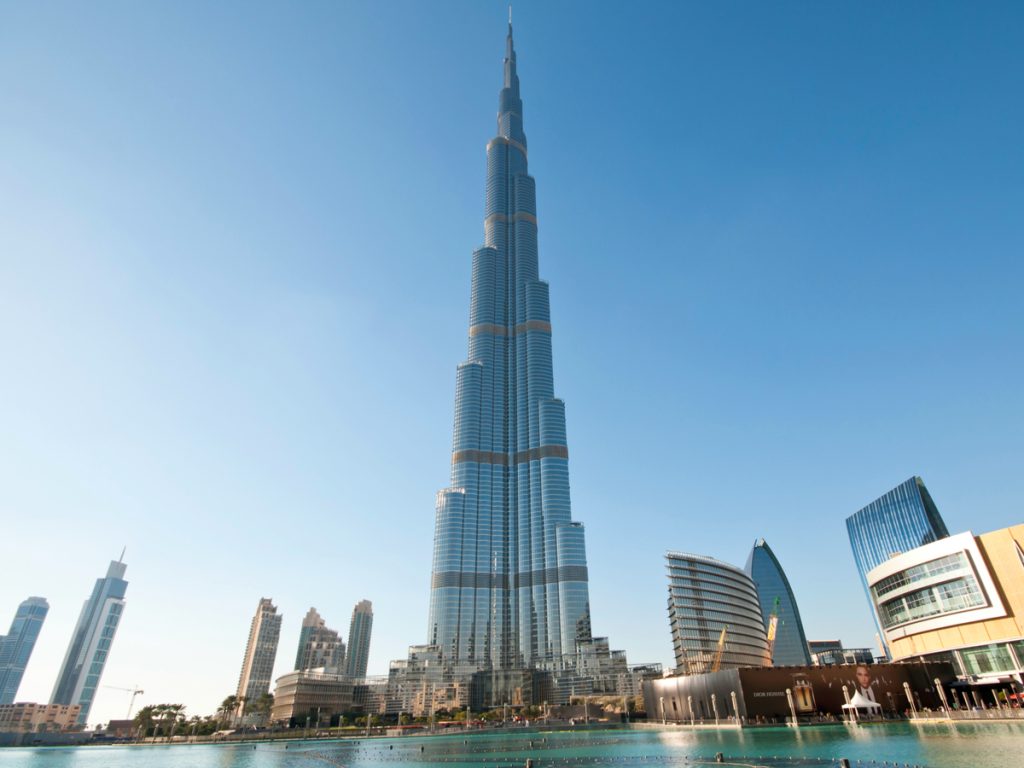 image source: Time out Dubai
The Burj Khalifa is the tallest building in Dubai, and the tallest building in the world! Why not get a couple of photos in front of this marvel of engineering? Since it opened in 2010, tourists have been able to take a look inside the record breaking hotel. If you want to go to the viewing deck you'll need to pay a small fee, but a picture at the bottom is free!
Bluewaters Island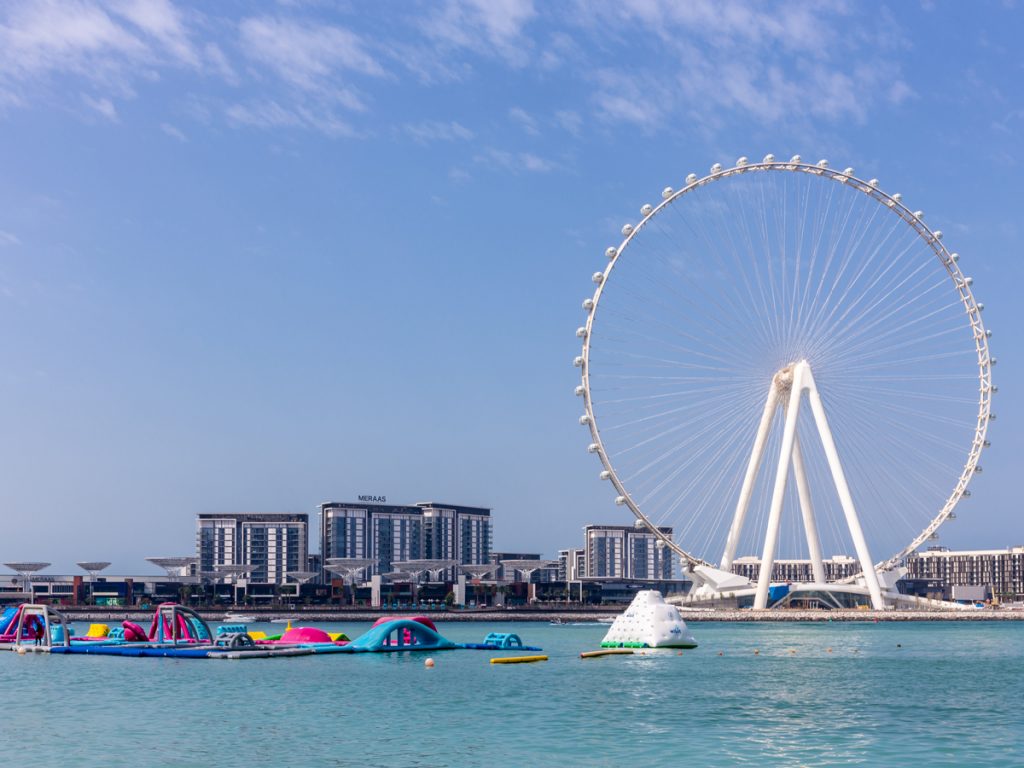 image source: Time out Dubai
Bluewaters Island is a man made island that hosts a range of attractions, from a Ferris wheel to its very own casino. On the walk over to the island, there are several spots to stop and take in the view on the bridge. After your walk around, head to the beach and take a dip in the water to cool off. You'll be blown away by the size of the Ferris wheel!
Calisthenics Park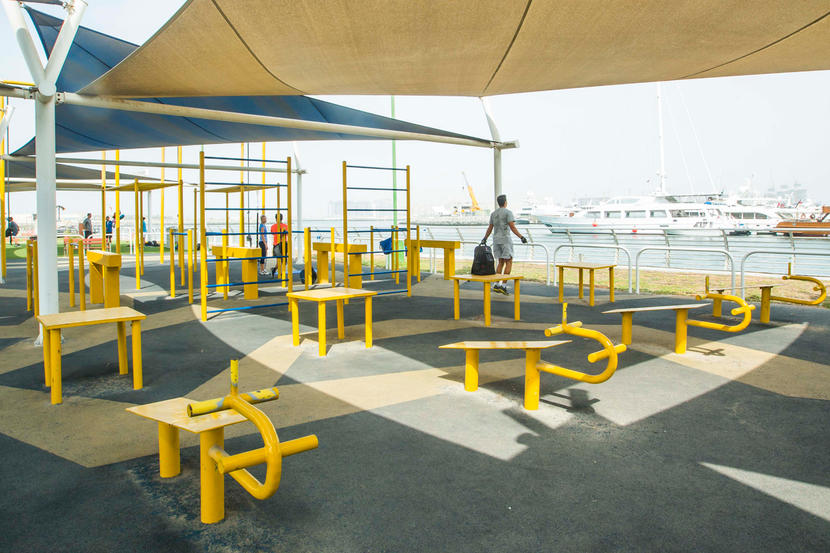 image source: Time out Dubai
Okay, so it's fairly well known that Dubai is what's called a dry country, meaning the sale and consumption of alcohol is illegal. However, if you need to visit the (monkey) bars, this place may be your best bet. The Calisthenics Park is a great place to work out, with amazing views of the harbor you can even take some time to relax here once you're finished.
Buaaqtr-Jebel-Hafeet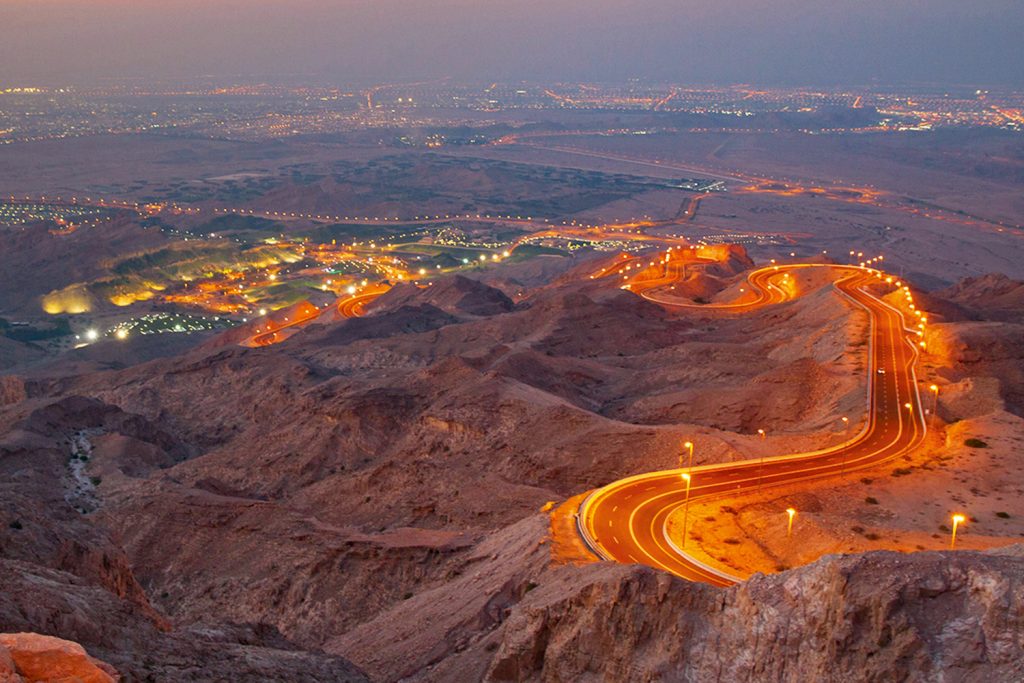 image source: Time out Dubai
Buaaqtr-Jebel-Hafeet is a fantastic driving road, making it the perfect place to go for a road trip. With super cars being so prominent in Dubai, why not borrow or rent one and take a drive up one of the most spectacular stretches of tarmac in the world. With spectacular vantage points, there is plenty of opportunities to park up and soak in the views.
Barasti Pool Day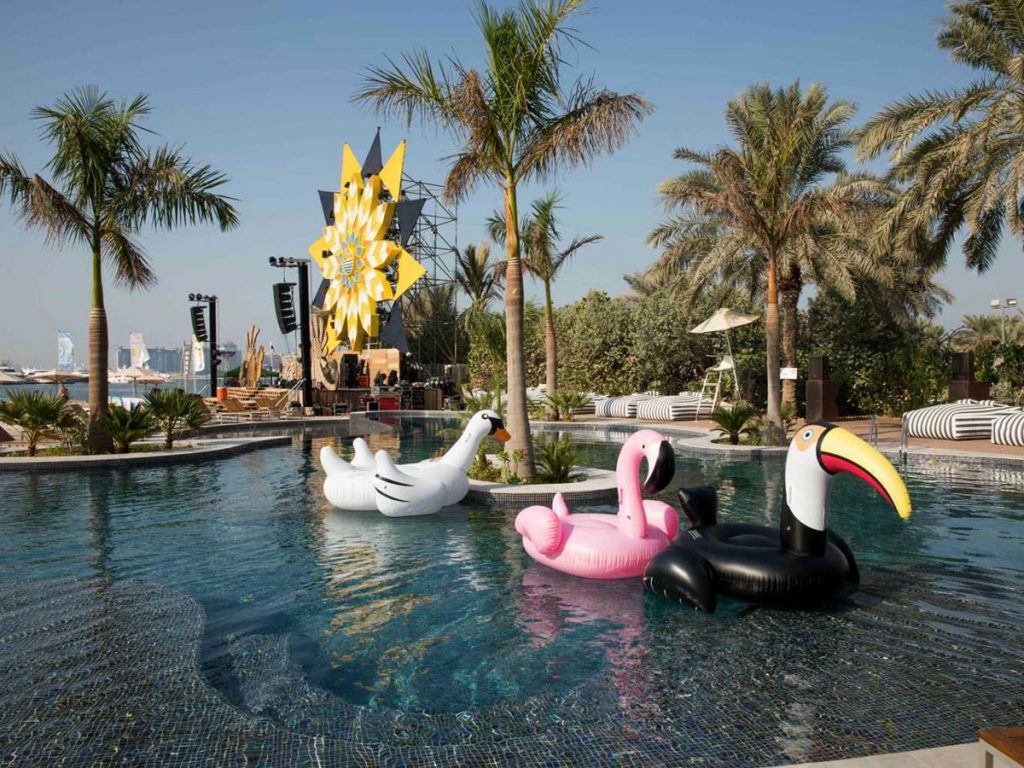 image source: Time out Dubai
Unlike most of the pools in Dubai,Barasti Pool is open to the public for free. As there is no cost associated with this pool, make sure to get there early so you can grab a sun lounger. The pool does offer snacks and drinks, but as you don't pay for a pass to use the pool, lunch at the pool is pays for itself and is a great way to say thank you to the staff.
Dubai Aquarium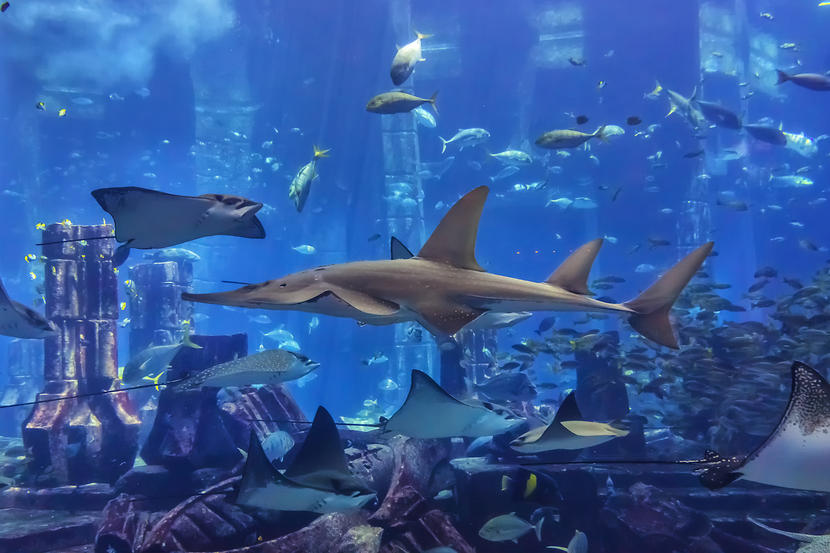 image source: Time out Dubai
One of the most amazing places to visit in Dubai is the aquarium and underwater zoo. Although this is one of the most well known tourist attractions, it's actually free to visit! Take a walk in the underwater tunnels and marvel at the fish and sharks as you meander through the maze of water and glass. Located in the mall, this is a great spot for a selfie.
Camel Museum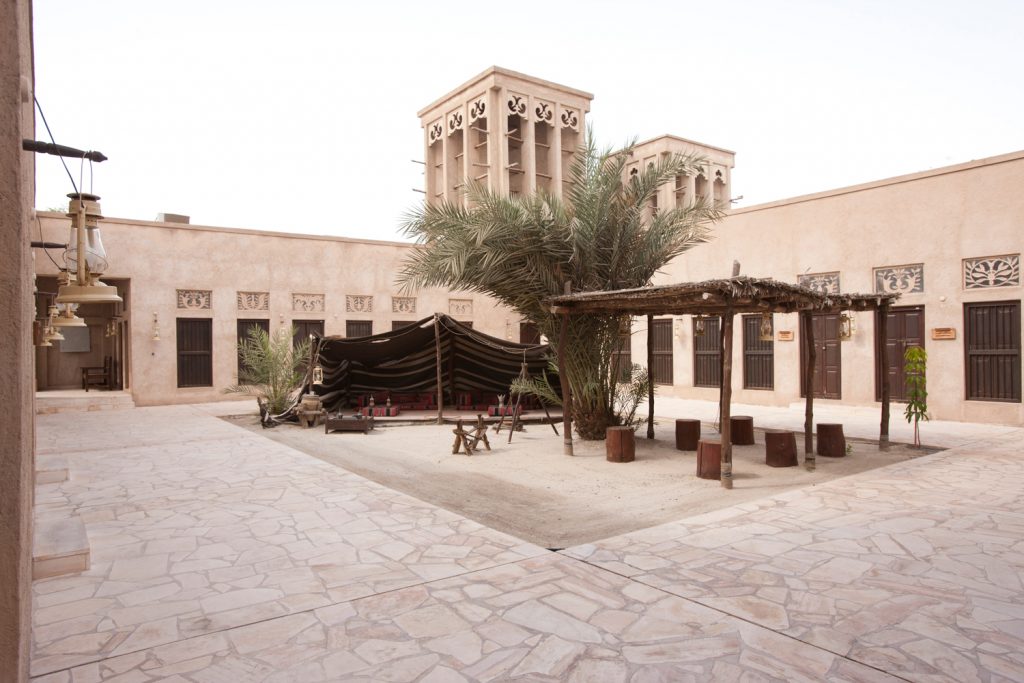 image source: Time out Dubai
The camel museum, maybe the most 'Dubai' thing to do in Dubai. Camels were relied upon by the ancient Bedouinsof Dubai, and are still just as popular today. The camel museum is actually located within an old camel stable. Take some time to get to know the friendly beasts and give them some food as you wander round. Guides will be able to help you and tell you about the history too!
Coins Museum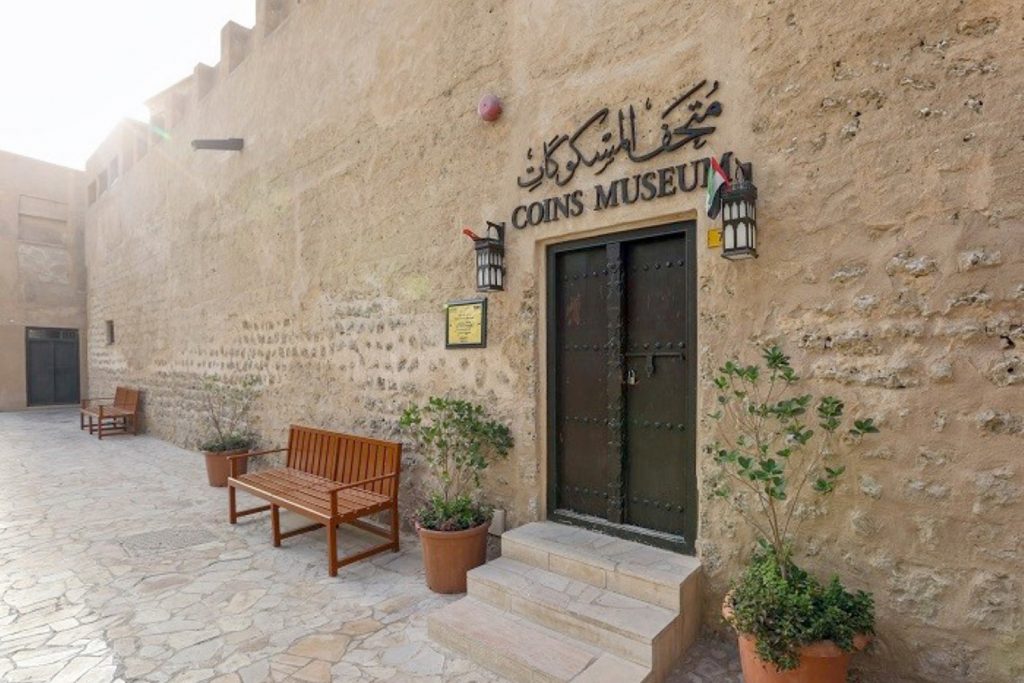 image source: Time out Dubai
The coin museum is an unlikely attraction in Dubai, but it is one of the more popular places to visit. Decades ago, Dubai and the rest of the United Arab Emirates relied on a barter system, making trades with items of similar worth rather than using coins. Money is now of course the payment method of choice, and the museum shows its history in Dubai.
Canal Waterfall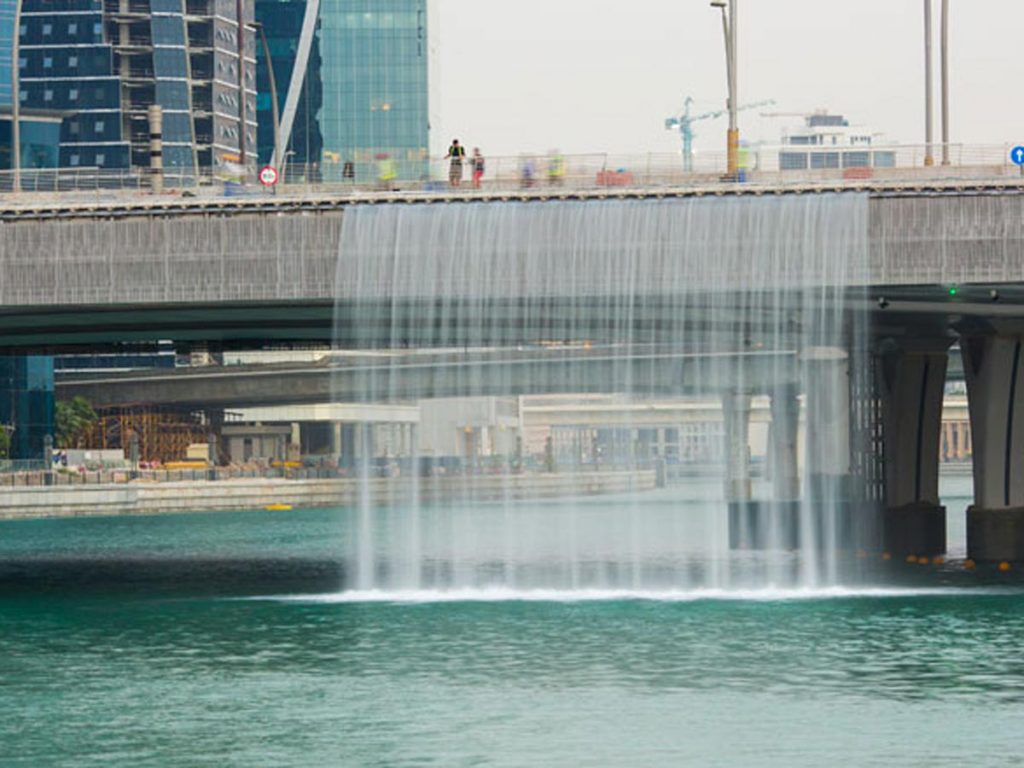 image source: Time out Dubai
The canal waterfall is yet another man made marvel. In direct sunlight the waterfall projects rainbows onto the water below, making it a great place to stop and get a picture or have a look. Why not rent a boat and sail up to the waterfall, or if you want to see if for free, take a walk down the sidewalk, or have a peep when on an evening jog.
Akil Cinema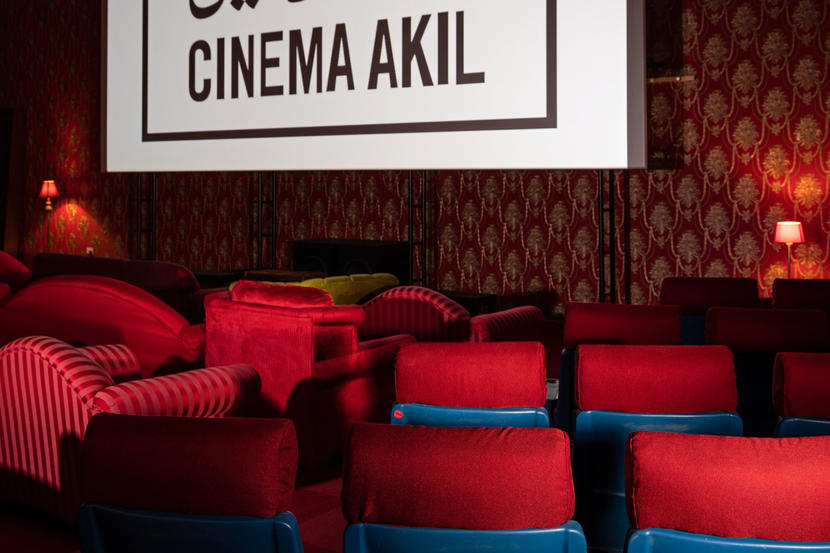 image source: Time out Dubai
Free screening are common at Cinema Akil, if you know when to go. Cinema Akil used to be a small pop up cinema, hired by big budget movie studios and directors to showcase massive blockbuster films that were due for release in global theaters. As the cinema grew more popular, screenings became more frequent, so keep an eye on this one for the future.
Waterfront Market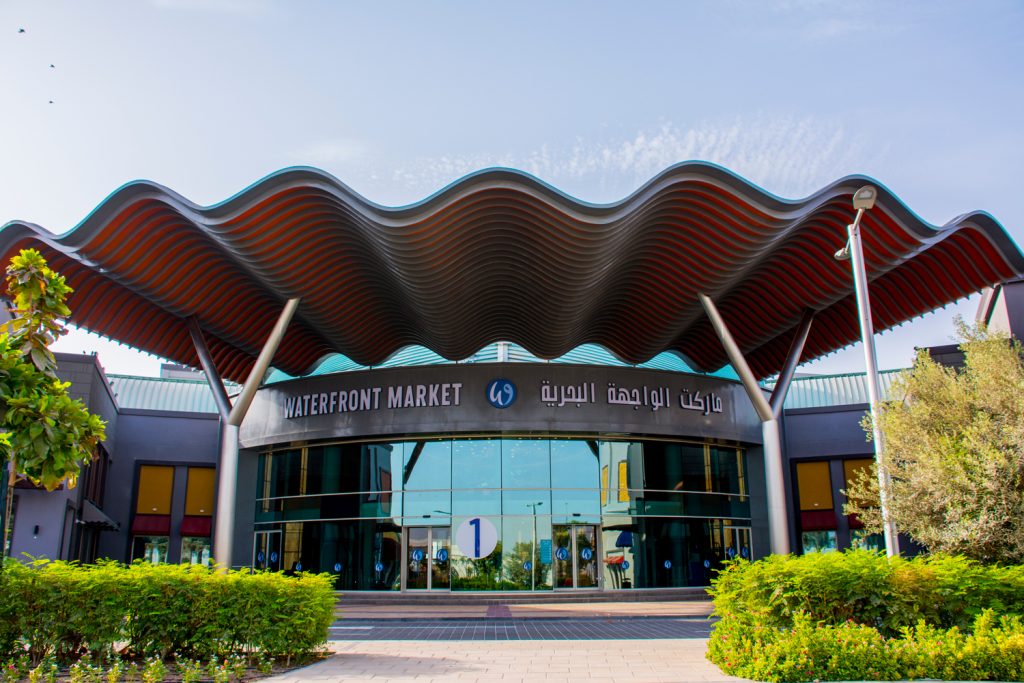 image source: Time out Dubai
The waterfront market is a nice place to explore, and heaven for lovers of fish. The new waterfront market replaced the old fish market, to the dismay of many of the Dubai residents. However, the new waterfront market has proved a hit among locals and tourists, and is now a staple of the destination. A trip wouldn't be complete without a trip here.
Spice Souk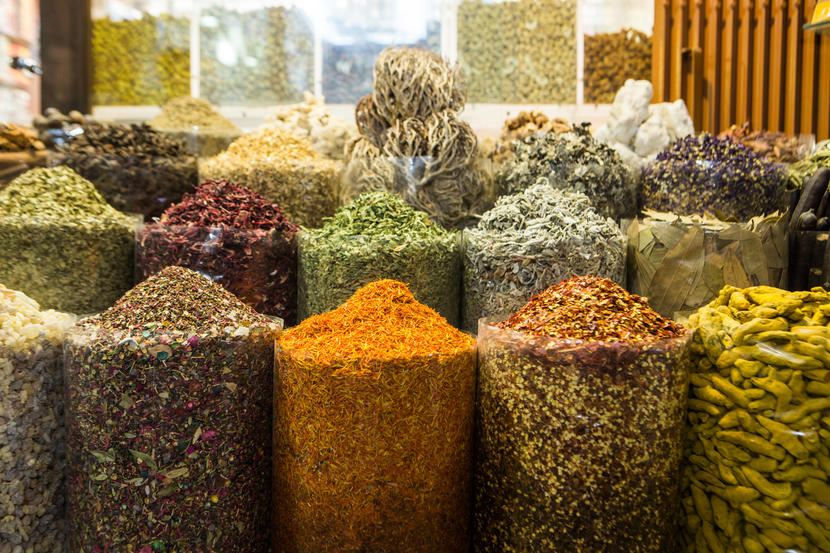 image source: Time out Dubai
With thousands of aromatics to arouse the senses, the spice souk is effectively a one stop shop for all the spices you could ever need. This souk is a market type set up, and a trip to Dubai, or any part of the United Arab Emirates, wouldn't be complete without stopping off here. Indulge the senses and make this a tick on the itinerary list. Would you try this?
Time Out Stage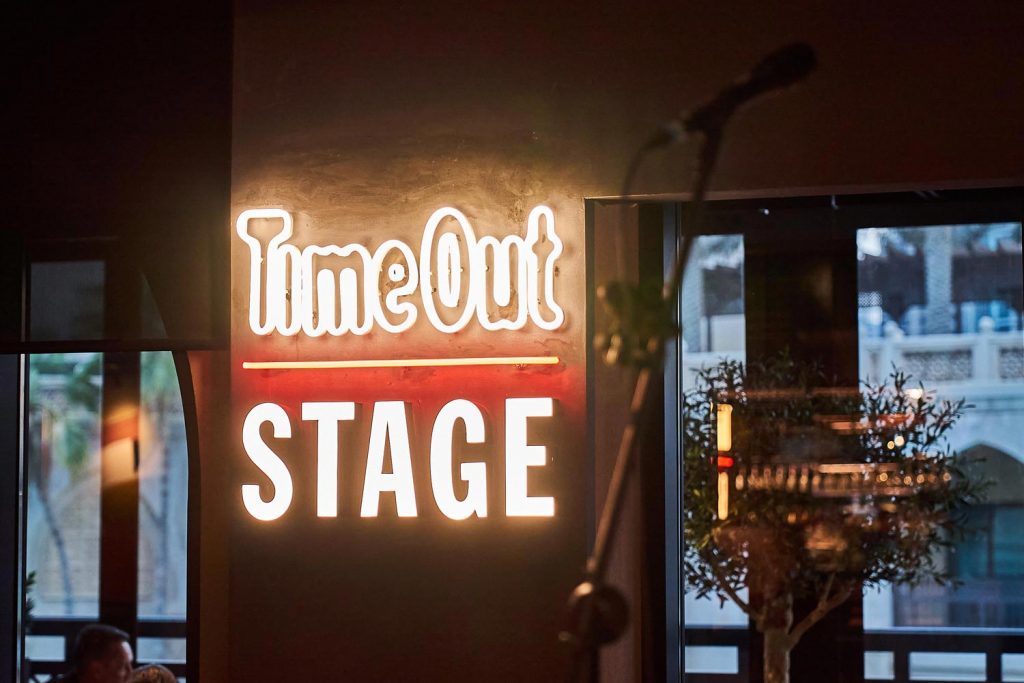 image source: Time out Dubai
The Time Out Stage is the best spot to catch some small bands and live music in Dubai. A perfect spot to spend the evenings, get some dinner and watch a show at the Time Out Stage! Twice a week (Tuesday and Thursday) new live artists get to showcase their work, so if you're in Dubai for a week or so, definitely make this a place to stop off for an evening or two.
The Wings Of Mexico Statue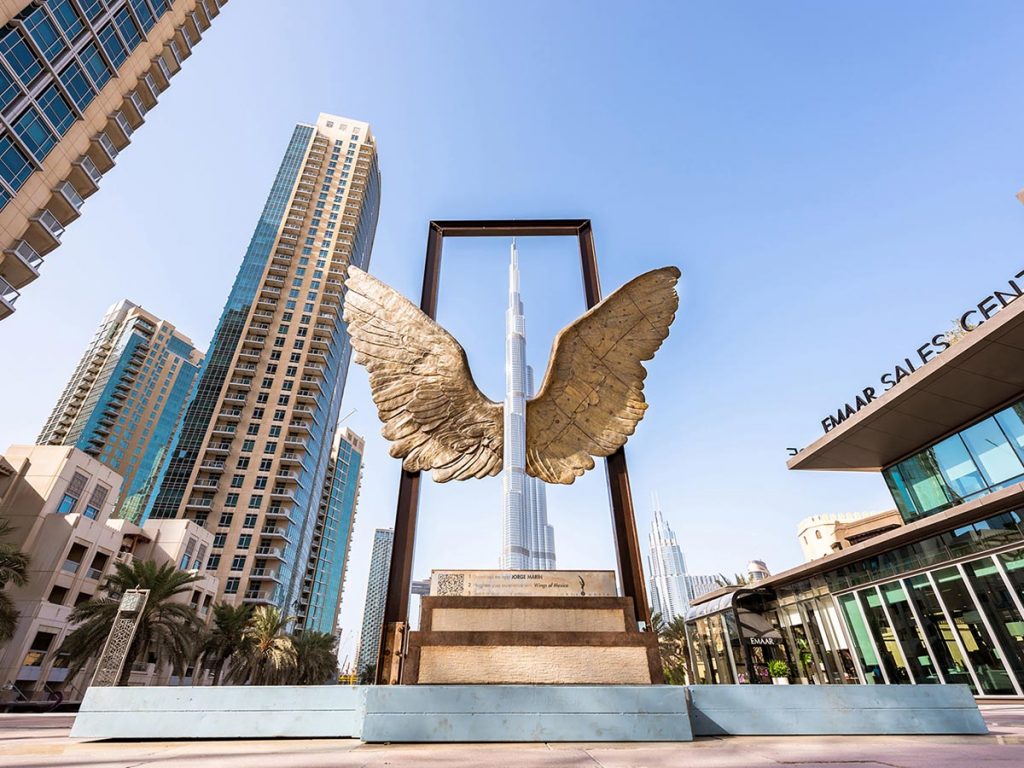 image source: Time out Dubai
Open for 24 hours a day at the Burj Plaza, the Wings of Mexico statue has become more and more common on out Instagram feeds. This is a perfect spot to grab a loved one for a solid gold selfie. Within Burj plaza there are several other great free attractions to check out, so make sure to give yourself a lot of time to wander round and have a proper explore.
Textile Souk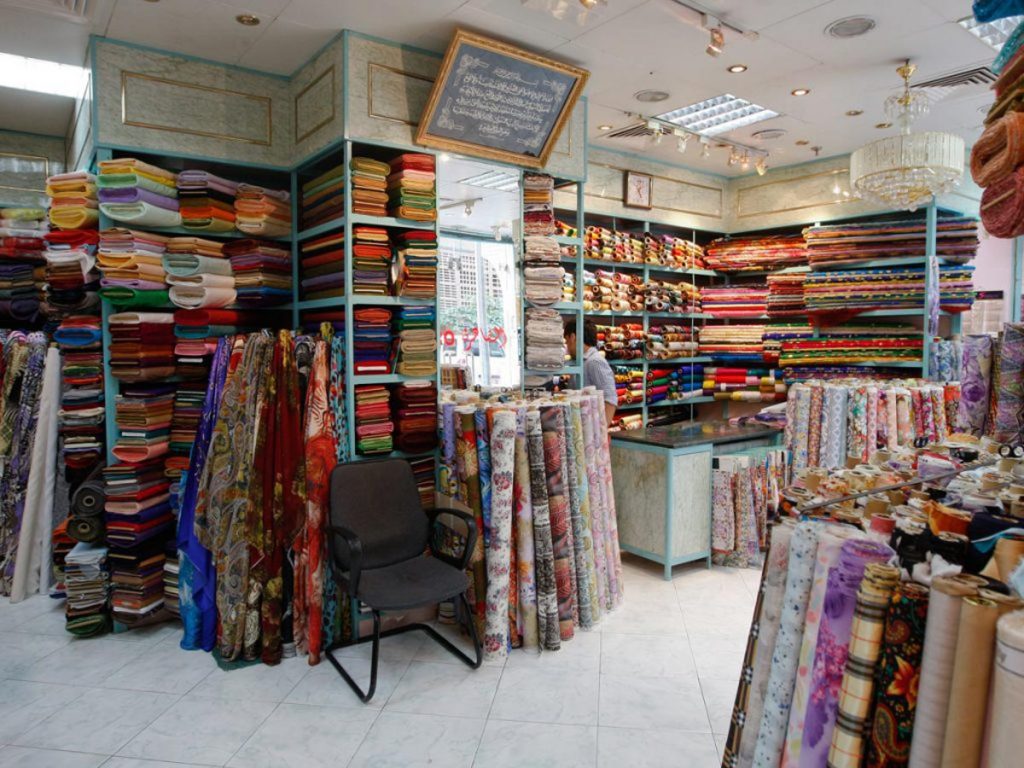 image source: Time out Dubai
A similar vibe to the spice souk, the textile souk is another classic destination used by the locals of Dubai for decades. The textile souk is where the locals buy all the fantastic fabrics they may need for all kinds of events. Wonderful, bright and vibrant fabrics aren't like anything we get at home, so take some time out to have a look around if you can!
Riverland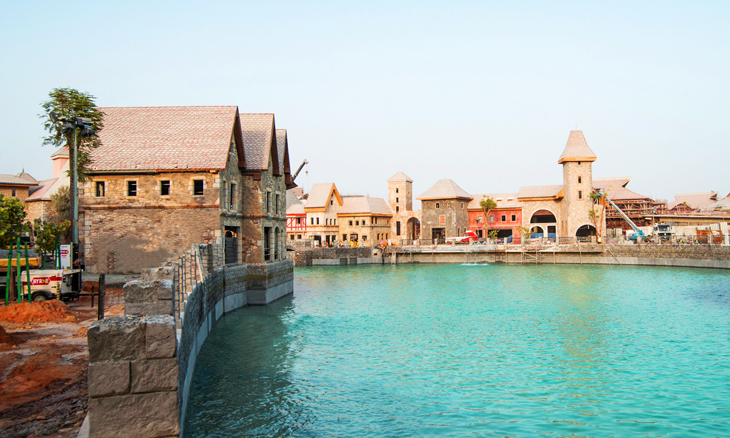 image source: Time out Dubai
A premier retail and dining destination, Riverland is a jewel in the center of Dubai. Riverland does offer some sections to explore which are strictly ticketed, but for the most part you can explore without paying an entrance fee. Head here for lunch or in the evening, spend the day browsing and take your time to release your inner raging shopaholic.
Mushrif National Park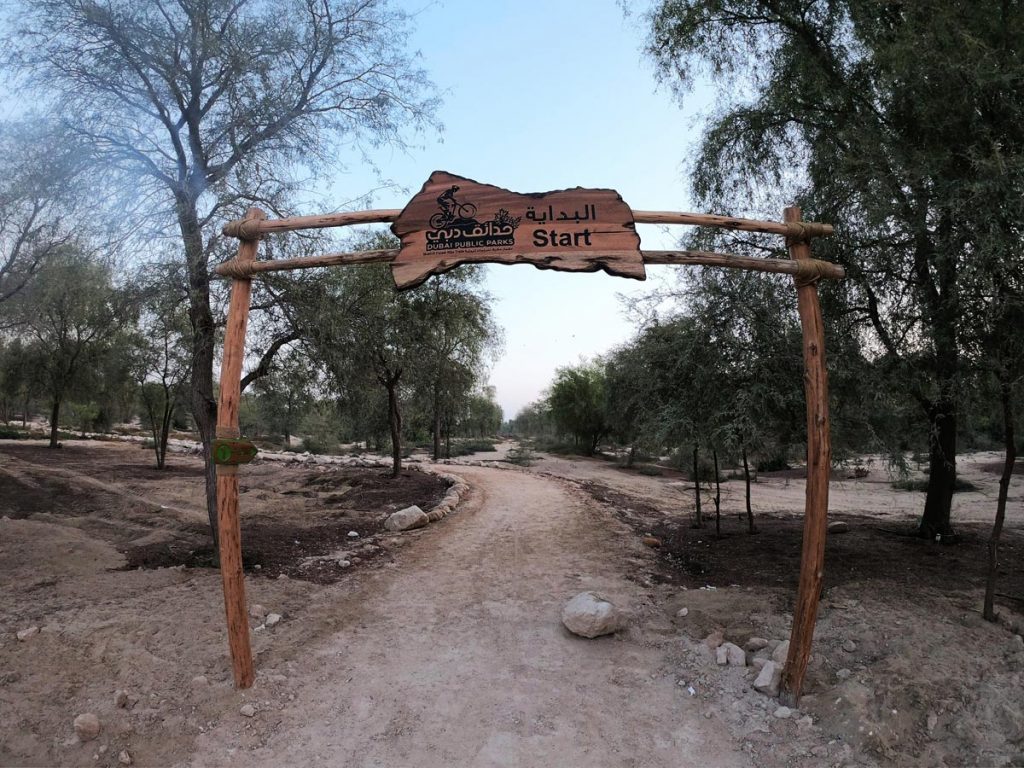 image source: Time out Dubai
This one is for the daredevils within our ranks. Set within 70,000 trees Mushrif National Park is a nice place to meander round. However, for a small fee you can rent a mountain bike and ride over 50km of rough and ready trails. The trails range from beginner to expert, and go in small loops or very large, depending on your skill and fitness levels.
Palm-Jumeirah-Boardwalk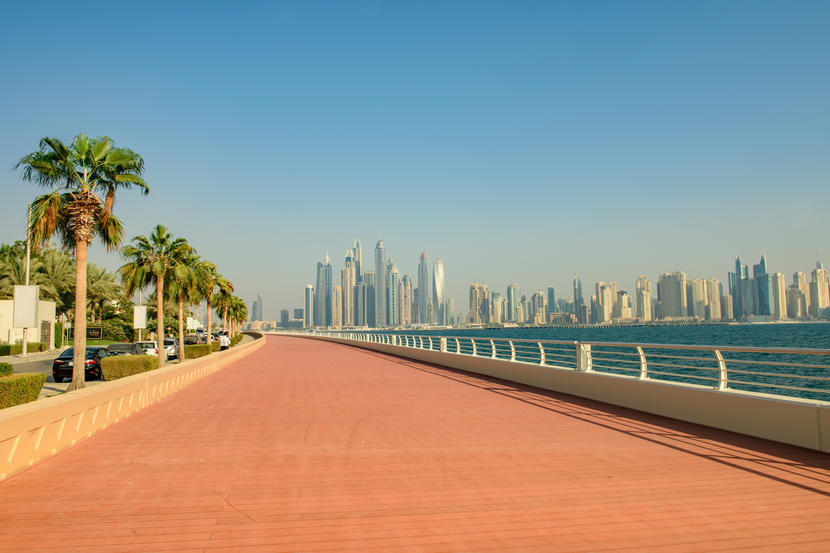 image source: Time out Dubai
The Palm-Jumeirah-Boardwalk surrounds Dubai and is the best way to get a sense of how large this city in the desert really is. As Palm-Jumeirah-Boardwalk is located next to the Arabian Gulf, the sea breeze helps to keep walks cooler than walking around the city. As the boardwalk is seven miles long, you could easily take your time and walk for a few hours here!
Naif Museum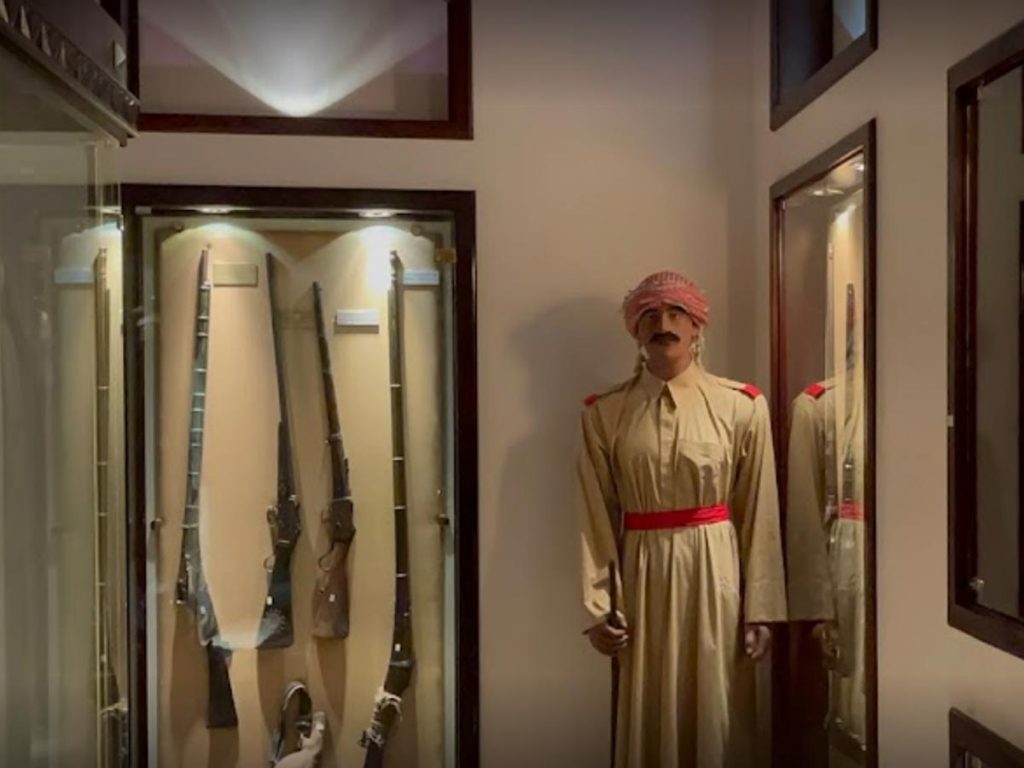 image source: Time out Dubai
Niaf fort was built in 1939, and is believed to be the first police station in Dubai. The museum harks back to its heritage, and shows how the police force have evolved over the decades. The museum houses old police artifacts, from uniforms and headgear, to weapons and riot gear! Dubai is one of the safest cities in the world, and the museum shows exactly why!
Ras-Al-Khor-Wildlife-Sanctuary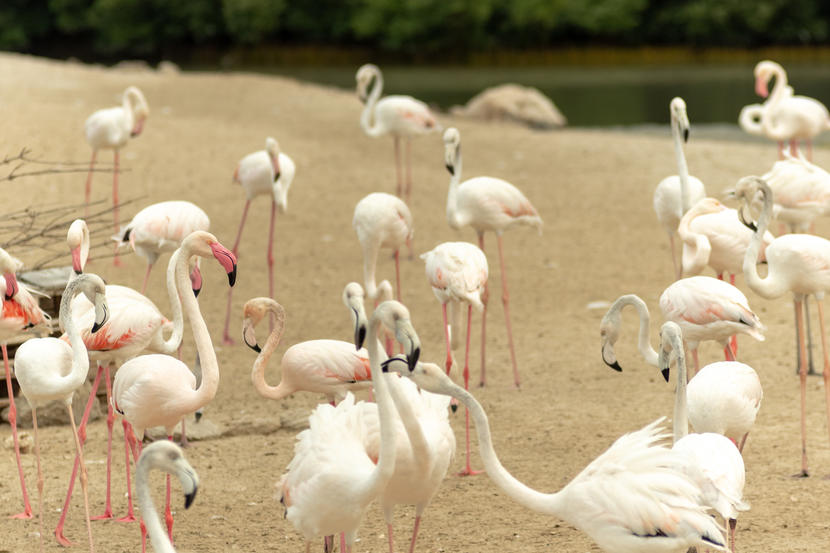 image source: Time out Dubai
Flamingos aren't really one for colder climates, so Dubai is the perfect home for our pink feathered friends. Open daily from 7:30am - 5:30pm, its best to go early in the morning to avoid the crowds and the searing Arabian heat. Home to many other different species, the sanctuary really is just that, a sanctuary (for those with wings and those without)!
Love Lakes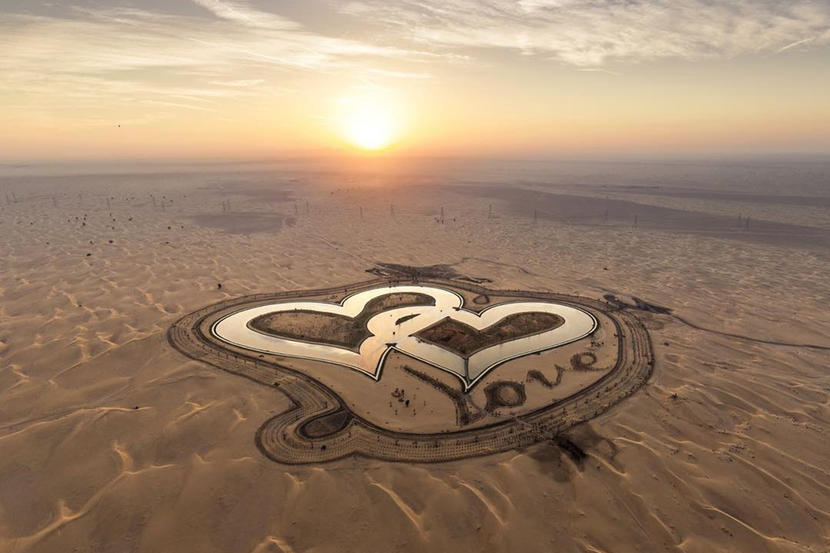 image source: Time out Dubai
This is one for all of the hopeless romantics visiting for a loved up holiday or a honeymoon. The love lakes are the perfect spot for a proposal or to say the big L word to a new partner. The lakes are absolutely massive, so large that they can be seen on google maps from space! Now that is a valentines gift that surely can never ever be topped by a teddy bear!
Jameel Arts Centre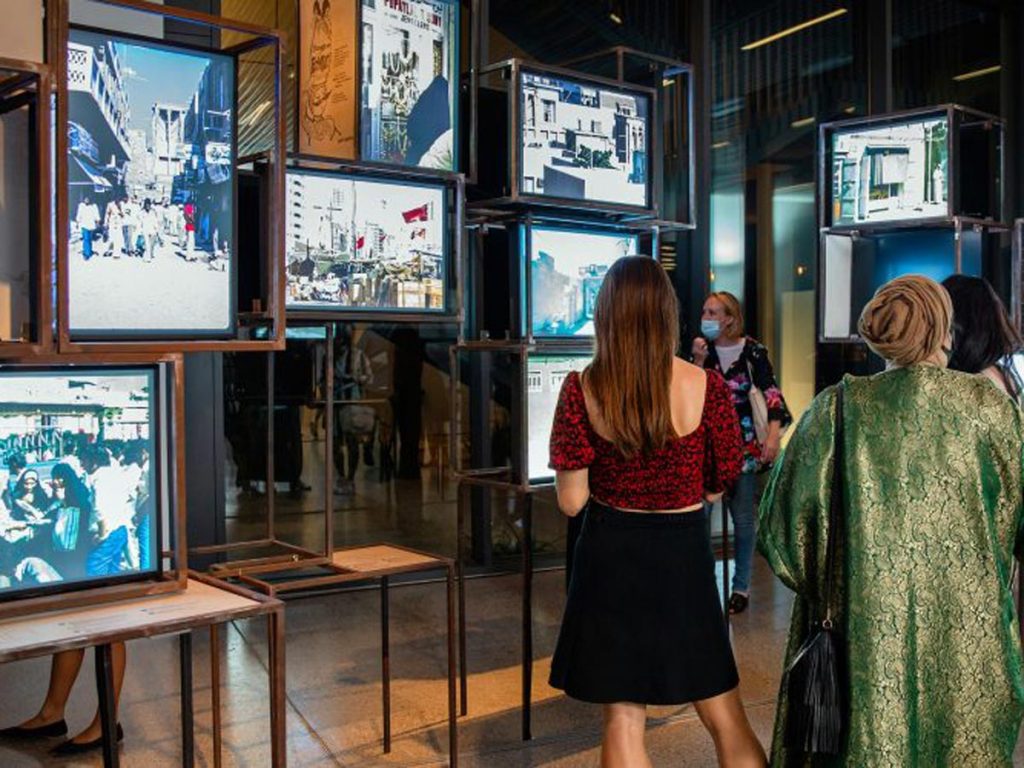 image source: Time out Dubai
On the Juddaf waterfront, you will find the Jameel Arts Centre. This art gallery houses all of the latest and greatest art from Dubai, as well as some stunning classic and priceless pieces.The Jameel Arts Centre has been described as fiercely independent, and is rare in that it supports many artists from the MENA region of Dubai. What a cultural masterpiece!
Gold Souk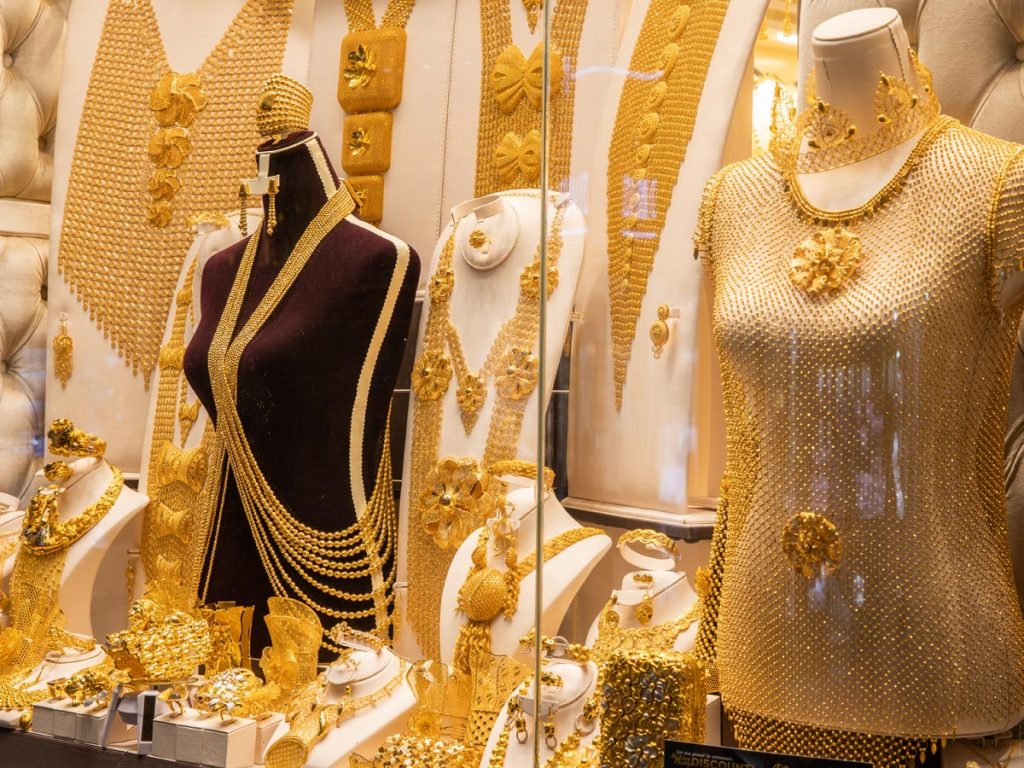 image source: Time out Dubai
The gold souk is a decadent marketplace jam packed with the precious metal, gold. Jewelry and niceties are abundant in the gold souk, meaning if you do have some cash to spare it's a great place to pick up a holiday gift for a loved one. If not, the souk is so spectacular, it's just a great place to have a wander round and admire (and fantasize about what you would buy)!
Marina Beach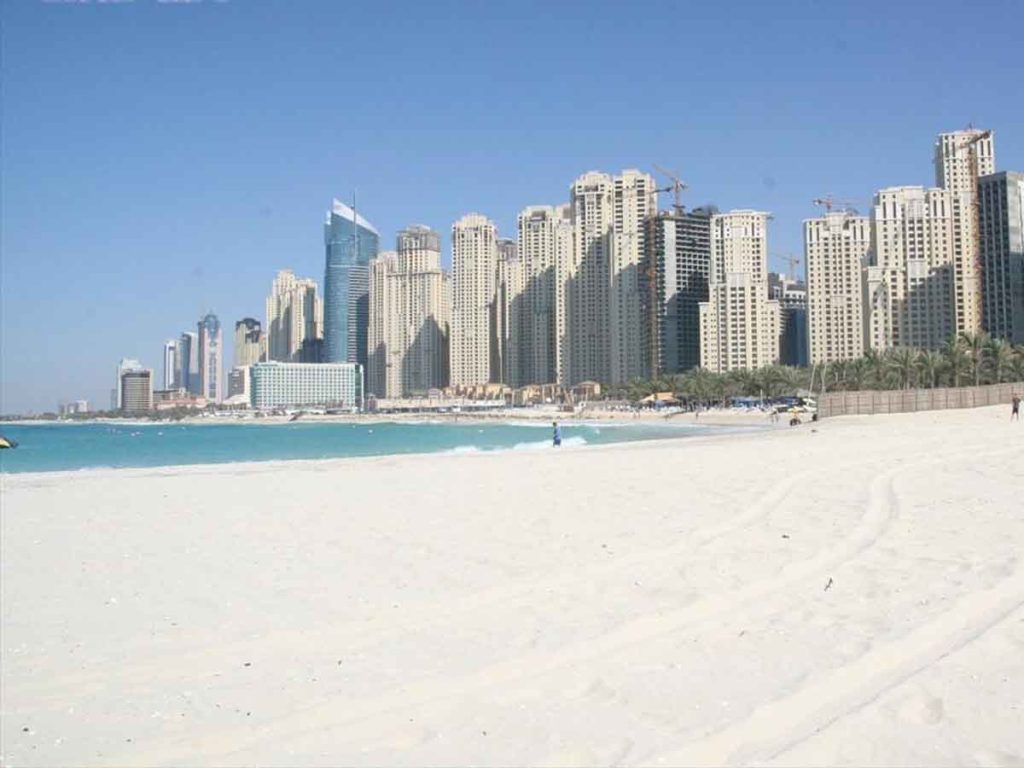 image source: Time out Dubai
What's better than a white, hot sandy beach when you're on your holidays? Marina beach is postcard pretty and the perfect spot to soak up some sun and take a dip in the ocean. Of course, this beach is free, so it might be the place to be for the more frugal of us. Make sure to get here early to secure a good spot close to the ocean and to the snack bar!
Museum of the Poet Al Oqaili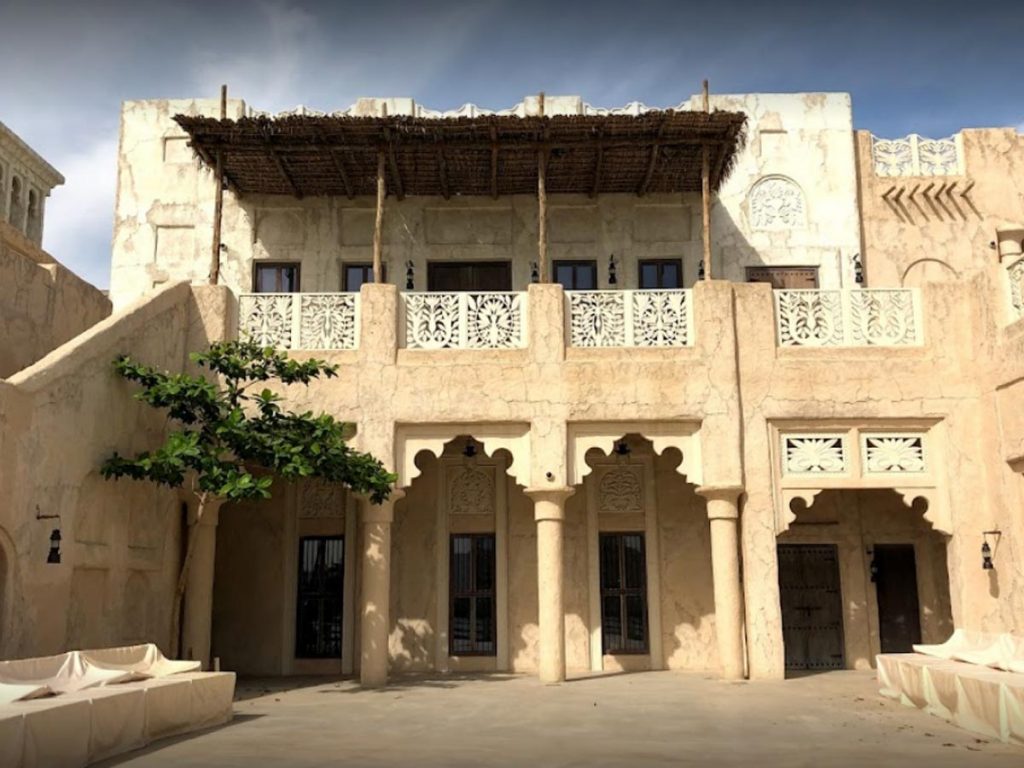 image source: Time out Dubai
The final location on out list is the Museum of the Poet Al Oqaili. The Poet Al Oqaili is a Dubai legend, and this structure is a thank you from Dubai for his outstanding work. The Poet Al Oqaili's work still resides in this building, along with his original pens, paper and writing desk. This is a piece of history that you can not afford to miss!