15 Things You'll Definitely Remember From The 00s
1. These t-shirts.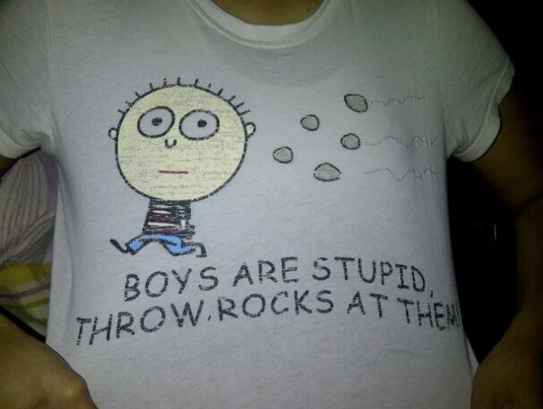 For some reason, we had these embarrassing tops - usually from Tammy Girl - with the most cringe sayings on them all. Who remembers the days of wearing stuff like this? I used to have this quote on a keyring too... so weird.
2. Getting your feet measured in Clark's.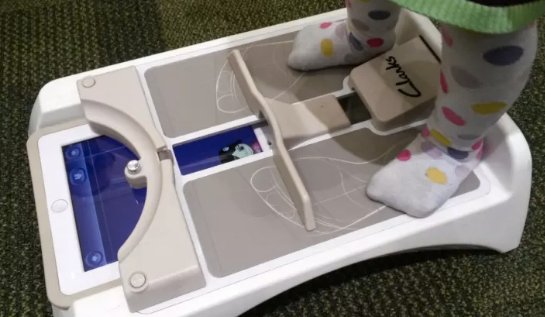 The back to school shop was one of the worst things in the world. It signified the end of Summer and the beginning of having to endure 7 hour-long days at school. The only part we enjoyed was all the faf we went to choose the perfect pair of school shoes. We ALWAYS went to Clark's, didn't we? We always wanted to have to buy the next shoe size up when we moved into the next year!
3. Finding these in your school shoes.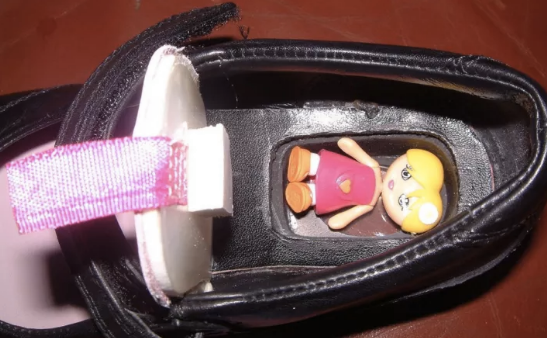 If you were lucky then your mum and dad let you buy these shoes. Do you remember these? I remember losing the little doll inside and I wouldn't stop crying... I was probably part of the reason that these dolls got banned from schools!
4. Rolling your school socks down like this.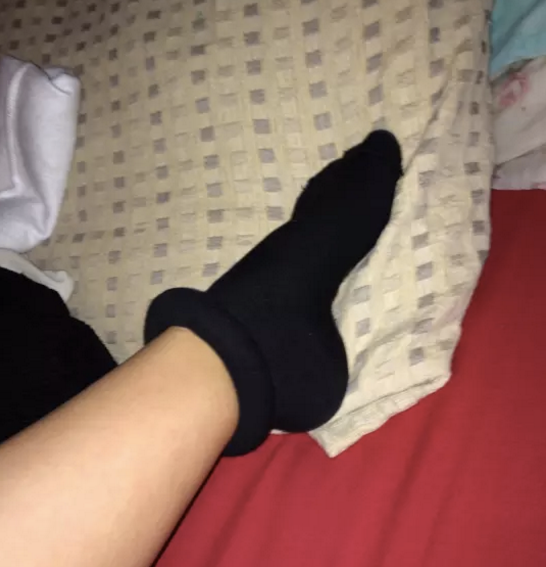 We all remember rolling down our school socks like this when we were younger. There is nothing that reminds us of primary school more than this!
5. Getting every bed sheet you owned covered in fake tan stains.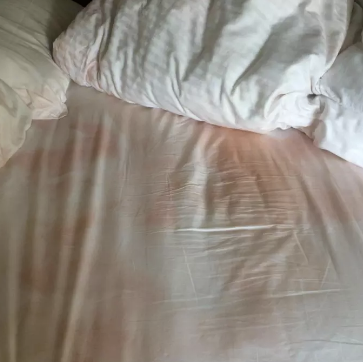 We were completely obsessed with coating the whole of our bodies in fake tan. There was nothing better than this.. apparently. We always made an absolute mess of our fake tan and our hands always came out the worst. If we didn't have anything to put our tan on with, we just did it with our hands.. probably not a great idea!
6. Having a wall full of posters.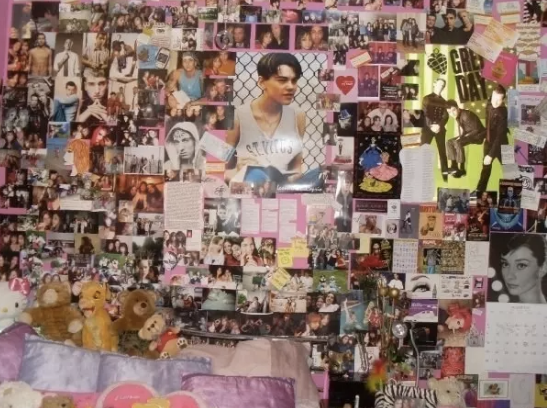 We used to buy a ridiculous amount of magazines when we were younger. This was just perfect for being able to plaster our walls with the posters that we used to get inside of them. I LOVED any of the McFly ones and anything to do with Richard Fleeshman from Coronation Street.
7. Rushing home from school to watch your favourite programmes.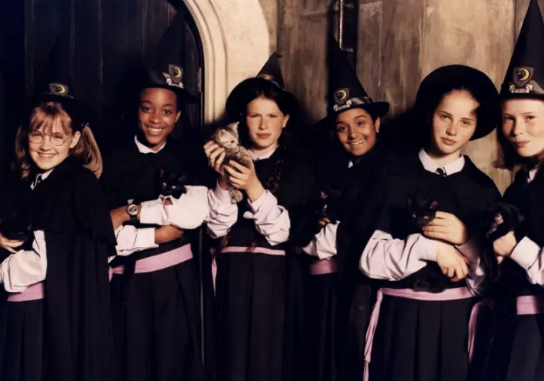 I think we can all agree that CITV and CBBC had some of the best programmes ever. We used to rush into the newsagents on the way home to get some sweets or chocolate, then rush home and watch our favourite shows for hours on end. Without a doubt, we had some of the BEST game shows back in the day. We literally all wanted to go on Raven and Jungle Run back in the day.
8. Not knowing how to apply makeup properly.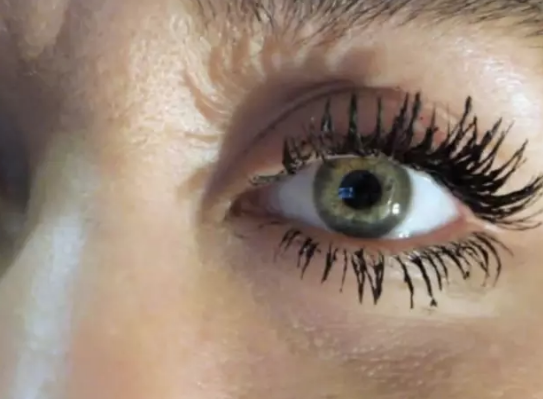 Going to school with so much foundation you had to take it off with a chisel. There was always
9. Owning more lipglosses than socks.
If you didn't have about ten Lancome juicy tubes, are you sure you grew up in the 00s? Those juicy tubes were so sticky and think if there was any wind you ended up with half of your hair glued to your lips, it was SO annoying.
10. Watching Peter and Katie fall in love in the jungle.
These two were love's young dream. Remember that show they made after they'd come out of the jungle, following them around and watching what they got up to. This was when reality shows weren't utter sh*t.
11. Having Sugababes 'Round Round' as your polyphonic ringtone on your Nokia 3310.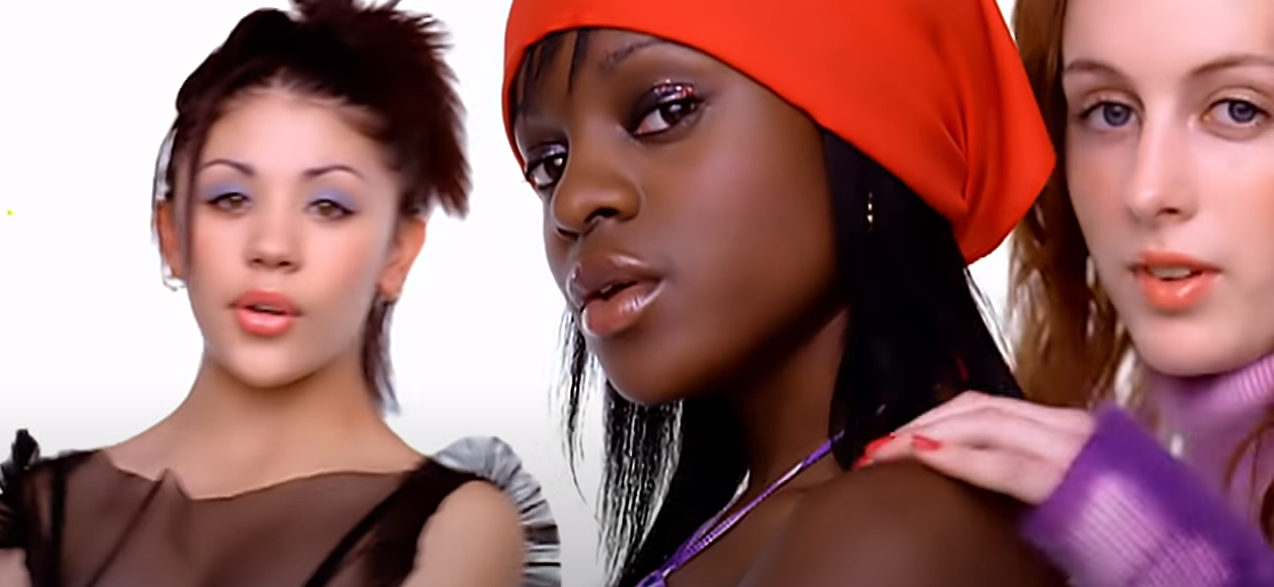 Remember putting the tones in one by one into your phone. Good times. And if that wasn't good enough for you, you could download a ringtone from one of those ads you found on the back of your Mizz magazine. You'd end up spending your entire month's credit on crap polyphonic ringtones or worse, those awful screensavers.
12. Playing Fib Finder with your friends on a Saturday.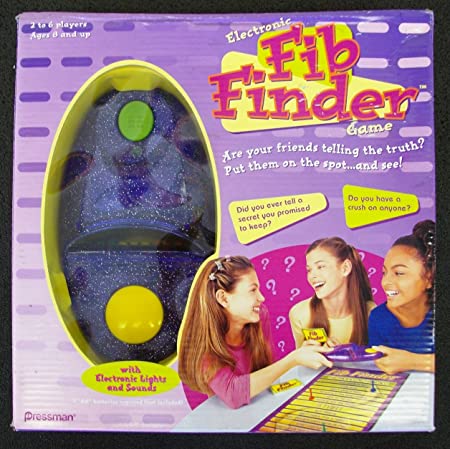 This game would keep you entertained every time your friends came around for a sleepover. There was honestly nothing better than sitting with your best friends on a Friday or Saturday night playing silly games like this!
13. Going up for seconds with school pudding.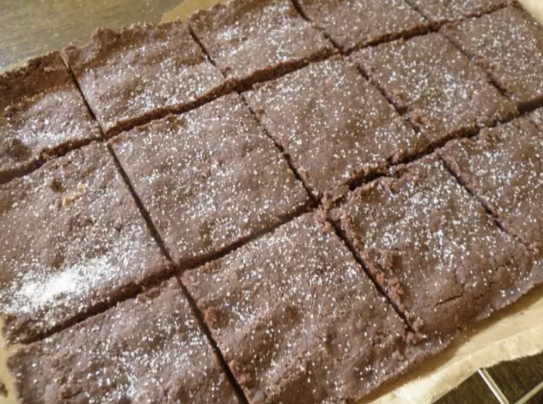 Sponge cake and custard is what dreams are made of. It was always usually Friday when they served the best puddings in school and they were always so delicious. Remember the cornflake cakes with jam in them? They too were just heavenly.
14. Having to read the CPG revision books.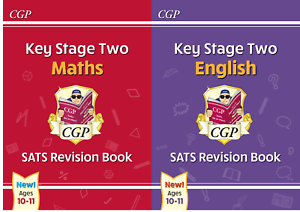 Even though they were the world's most boring revision books & actually didn't help you at all. Just looking at a picture of these books haunts me. They literally used to bore us to tears yet teachers always made us read them day in day out in the run-up to our GCSEs.
15. Covering your face with bronzer from Bodycare.
We hadn't yet realised that less is more. These bronzing pearls used to make you go a bright shade of Orange, the brighter the better really.