12+ Times People Died Making Movies!
1. Brandon Lee

Image Source: IMDb
You may have heard of Bruce Lee. Brandon was his son. His father was a famous martial artist who would go to great lengths for his movies. The apple didn't fall far from the tree. An avoidable death certainly, Brandon died due to an accidental prop gun shooting when filming a scene for The Crow.
2. Redd Foxx

Image Source: Reddit
I fondly remember Foxx from the 1991 sitcom The Royal Family (I'm not old. I'm just an old soul!). He played the role of a family man dealing with the humorous ups and downs of living with his daughter and her kids. Foxx died of a heart attack while rehearsing lines with his colleagues.
3. Heath Ledger

Image Source: Reddit
Heath died from an accidental drug overdose just after wrapping up filming for the blockbuster The Dark Knight. At the time of his passing, the movie was still in the post-production stage. Heath Ledger's interpretation of the Joker continues to receive acclaim to this date.
4. Art Scholl

Image Source: Reddit
"I have a problem. I have a real problem." Those were the last words we ever heard from veteran aviator Art Scholl as his plane malfunctioned during a flat spin, fatally plummeting into the ocean while filming for Top Gun. Neither the pilot nor the aircraft were ever found.
5. Chris Farley

Image Source: Reddit
I know you love Shrek or, at least, know someone who does. The talented actor kicked the bucket in 1997 while he was still recording dialogue for the heroic- and disgusting- character. Sadly, Chris Farley's version of Shrek never came to light, as the studio recast his dialogue entirely.
6. James Dean

Image Source: Reddit
"The actor was behind the wheel of his Porsche when it was involved in a head-on collision." That was the official report from the BBC when James Dean passed away in 1955. He was working on the movie Giant then, a Western drama that he would have loved to see the end of.
7. Natalie Woods

Image Source: Reddit
A headlining actress in the 1970s, Natalie Woods, drowned while filming the Sci-Fi Brainstorm. Although police officials ruled her death an accident, we've heard rumor mills that have suggested otherwise. I can't decide on this one, and I guess we'll never know.
8. Neal Fredericks

Image Source: X.com
Are you familiar with the Blair Witch Project? Neal is the gifted cinematographer behind it. He met his tragic end while filming aerial shots for another movie titled, CrossBones. The filming plane crashed, with four survivors emerging from the wreckage. Neal wasn't among the lucky.
9. Renee Shinn Chen

Image Source: The Ultimate Rabbit
Sometimes, a film set can be just as dangerous as a battlefield. A pilot lost control of his helicopter during a battle scene in Twilight Zone: The Movie. Consequently, he crashed into child actor Renee Shin Chen, who was six then. The mishap took the lives of two other actors as well.
10. Jose Marco

Image Source: Reddit
Film stunts can be life-threatening. Stuntman Jose Marco found that out the hard way. He was ripped apart by a shark after it broke through the protective barrier around him. And you know what the sadistic thing is? The filmmakers used this footage as marketing for the movie.
11. Sarah Jones

Image Source: Reddit
Have you ever seen the movie Midnight Rider? And you probably never will. That's because it never reached completion. Sarah Jones, a camera assistant on the set, died gruesomely after a train stunt went wrong. Following the killing, the film's director was found culpable and consequently jailed.
12. Roy Kinnear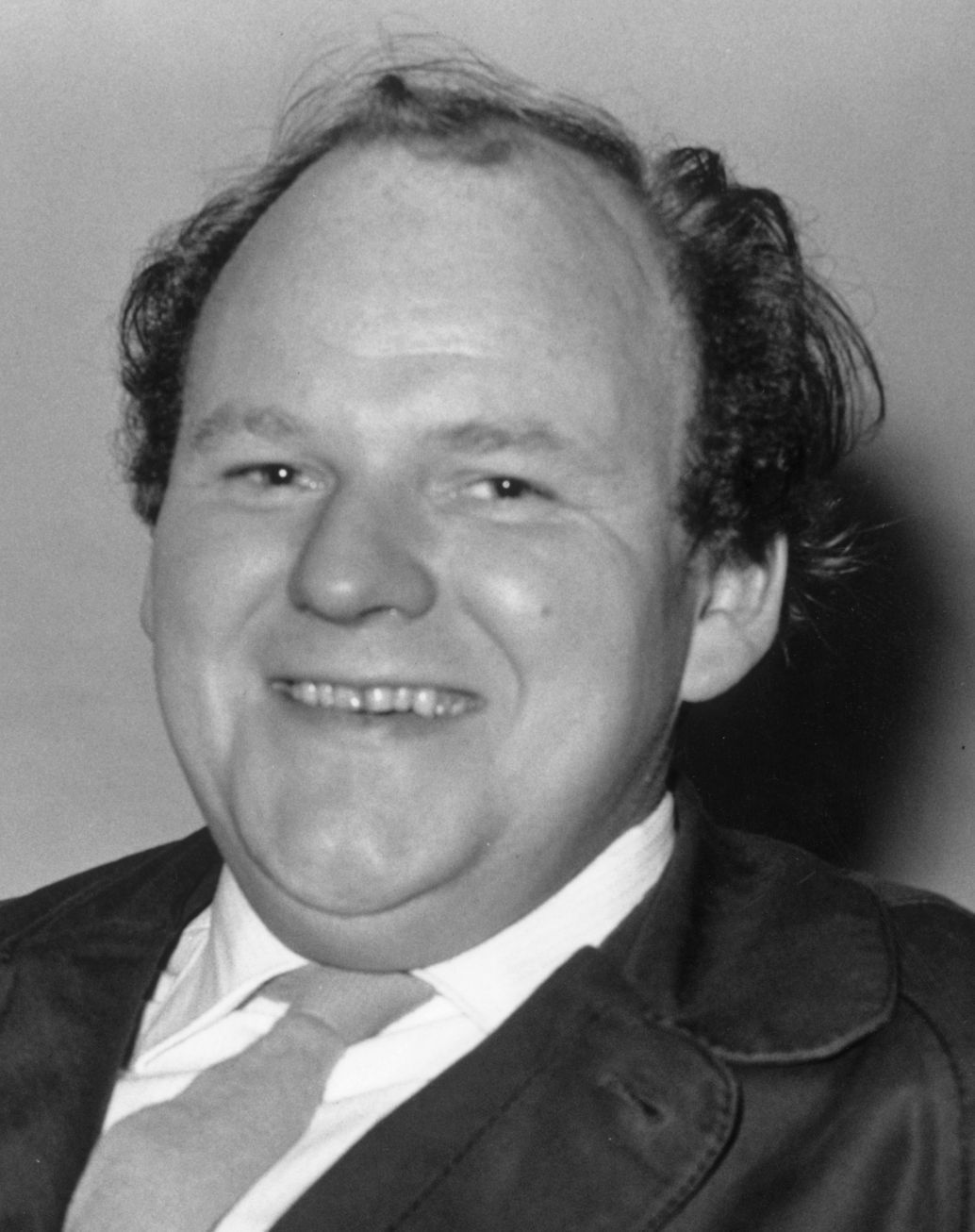 Image Source: IMDb
You likely think horses are cute. That's true, but they can also be deadly. During filming for "The Return of the Musketeers," Roy Kinnear was flung off his horse. He died a day later in hospital, and his family filed a lawsuit against the film's director, winning $650,000 in settlement.
13. Jim Engh

Image Source: Jim Engh Golf Course
This is your typical freak accident. Jim Engh was working on the set of The X-Files atop a metal scaffolding. A power line broke loose and struck the platform, causing the electrocution of six people. Jim was the only one who succumbed to his injuries. Talk about ill fate.
14. J. Bakunas

Image Source: Reddit
Back in the day, stuntmen would jump several feet into the safety of an airbag to film a falling scene in movies. That was the case in 1978 as A.J. Bakunas was doing a more than 320-foot fall scene for Steel. There was no happy ending for him, as the airbag gave way, killing him on the spot.
15. Varick Frissell

Image Source: Listal
We've talked about some pretty tragic meet-your-maker moments so far. But I think this one takes the cake. In an attempt to clear icebergs during a filming cruise, director Varick Frissell and his crew inadvertently blew themselves up. A total of 27 people lost their lives that day.
16. Halyna Hutchins

Image Source: Reddit
I think it's about time we took gun safety on set seriously. Cinematographer Halyna Hutchins was another victim of poor gun safety on set. She died under unclear circumstances after actor Alec Baldwin fired a prop gun. There is talk that Alec might still face a day in court because of it.
17. Conway Wickliffe

Image Source: Batman Wiki - Fandom
The Dark Knight claimed yet another life in the form of Conway Wickliffe, who worked as a special effects technician for the film. He died filming a Batmobile chase scene due to a car accident. You might have noticed his naming in the dedications, after the credits.
18. Janet Wilder

Image Source: The SHARE Union
At this point, I'm terrified of a stunt person career in film because a lot of things do go wrong. Stuntwoman Janet Wilder is yet another devastating entry on our list. Little did she know she was knocking at death's door when filming a wild boat stunt on the set of Gone Fishin'.
19. Jon-Erik Hexum

Image Source: Reddit
What would you do amid numerous waits while shooting a movie? Of course, horsing around with a prop gun naturally. Sadly, it wasn't all fun and games for Hexum, who fatally injured himself while playing with a prop gun in Cover Up. Filmmakers need to do something about these props!
20. Paul Dallas

Image Source: IMDb
You may remember the stunt guy we talked about who jumped to his death after his airbag gave away. Paul Dallas is a stunt person who died almost similarly while filming L.A. Heat. However, Paul jumped and missed the target, an airbag, after leaping three stories.
21. Ken Steadman

Image Source: X.com
Ken never made it past the age of 27, thanks to Sliders. Everything was going according to plan until the third day of filming when his character's buggy crashed into a dry lake bed and went airborne. At the time, the actor was transporting the buggy. The crash killed him instantly.
22. Mike Huber

Image Source: ExhaustNotes
Although it didn't do too well at the box office, GI Joe 2: Retaliation is memorable for its star-studded cast, including high-profile names like Bruce Willis and Dwayne Johnson. What you may not know about the movie is that crew member Mike Huber died on set after falling off a scissor lift.
23. John Ritter

Image Source: Reddit
A heart attack cut John Ritter's life short just as he made a massive acting comeback in a movie about the rules for dating a teenage daughter in 2002. After experiencing severe nausea on set, he checked himself in at a local medical center. As fate had it, he never made out of it.
24. Steve Irwin

Image Source: Reddit
You may know him by the famous nickname "The Crocodile Hunter," because he used to do just that. While filming a documentary in Australia, Steve Irwin was jumped by an eight-foot-wide stingray that mistook him for a predator. He died from the venom and heart damage.
25. Martha Mansfield

Image Source: IMBb
Martha Mansfield is not a name you hear every day, possibly because her career traces back to 1923. After wrapping up a scene for The Warrens of Virginia, an accidental fire started by one of her colleagues would prove to be the nail in her coffin, quite literally.
26. Adolph Caesar

Image Source: IMDb
Adolph Caesar never made it onto the final cast list of Tough Guys, where he was slated to play the role of Leon B. Little, which Eli Wallach later on took up. Adolph died due to a heart attack while filming for the movie, and the filmmakers recast the role.
27. Tyrone Power

Image Source: Reddit
Heart disease is the leading killer disease. So, if you notice this recurring theme, that's why. Tyrone Power didn't even make it out of his movie costume. During the filming of the movie Solomon and Sheba, the actor suffered a heart attack and died en route to hospital.
28. Aaliyah Dana Haughton

Image Source: Pinterest
I was really saddened by her passing. Houghton was a famous R&B singer, and you may have known her by her stage name, "Aaliyah," which was also her first name. At the time of her death, she was playing the role of Zee (Link's wife) in The Matrix. Directors chose to recast the character.
29. Philip Seymour

Image Source: Reddit
The Hunger Games movies are widely popular. Philip Seymour passed away in 2014 and would not see the completion of the third iteration of the franchise, where he played Plutarch Heavensbee. He died of a drug overdose, but thanks to digital trickery, the actor was edited into unfinished scenes.
30. Paul Mantz

Image Source: Pinterest
Filmmakers created a rather bizarre aircraft for the film "The Flight of the Phoenix," and veteran stunt pilot Paul Mantz was called in to fly it. Take one didn't turn out well, so the directors wanted another. It was Paul's last take ever as the plane crashed after striking a hillock.