10+ Creatures That Live On Our Bodies
By Jack Clark
1 month ago
Body Creatures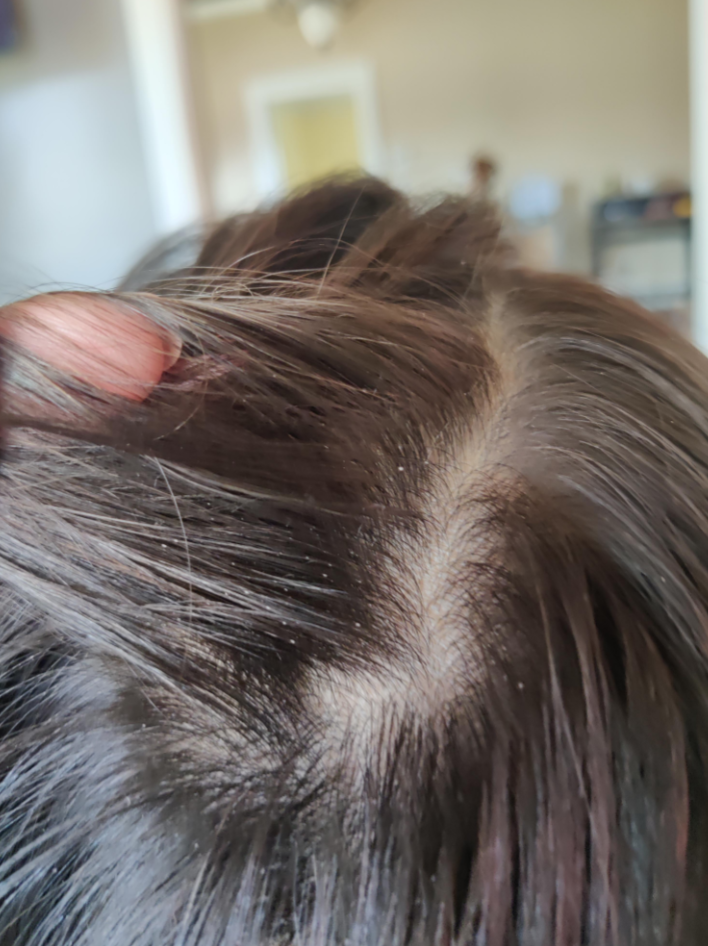 Image Source: Reddit
Yep, that's right; hundreds of creatures can end up living on or in our bodies! Most of the time, these creatures are actually harmless, but it's still worth knowing about the main ones and especially worth keeping track of the creatures that can end up being harmful to us.
Head Lice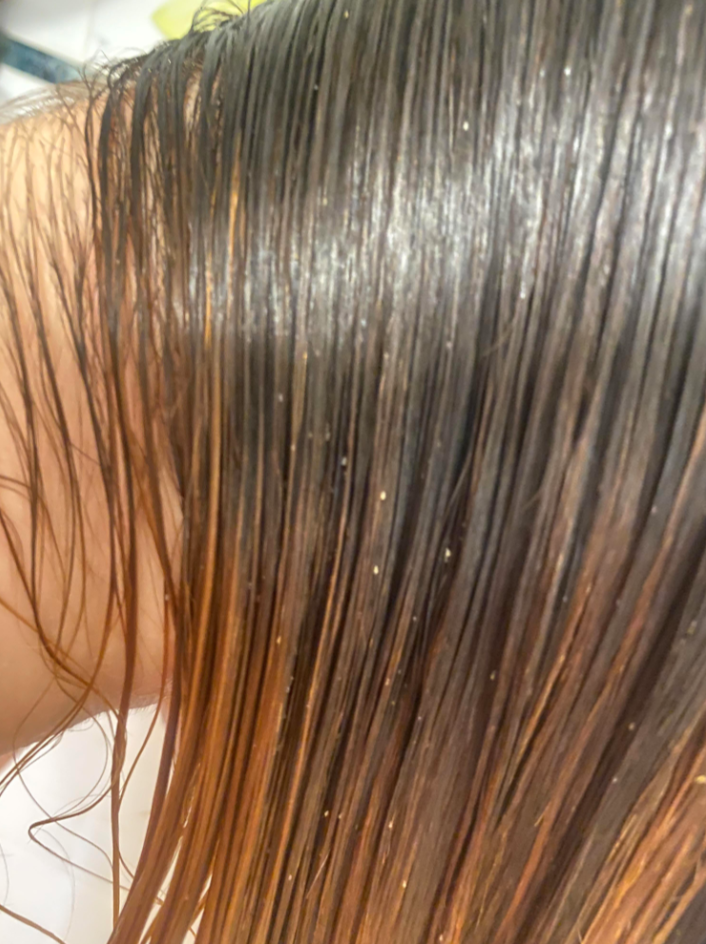 Image Source: Reddit
Head lice, those tiny, wingless insects, are a common nuisance for many. They make our scalps their home, causing itchiness and discomfort. Thankfully, they're easily treated with special shampoos and meticulous combing. It's essential to keep an eye out for these little buggers, especially if you have school-age kids.
Ringworm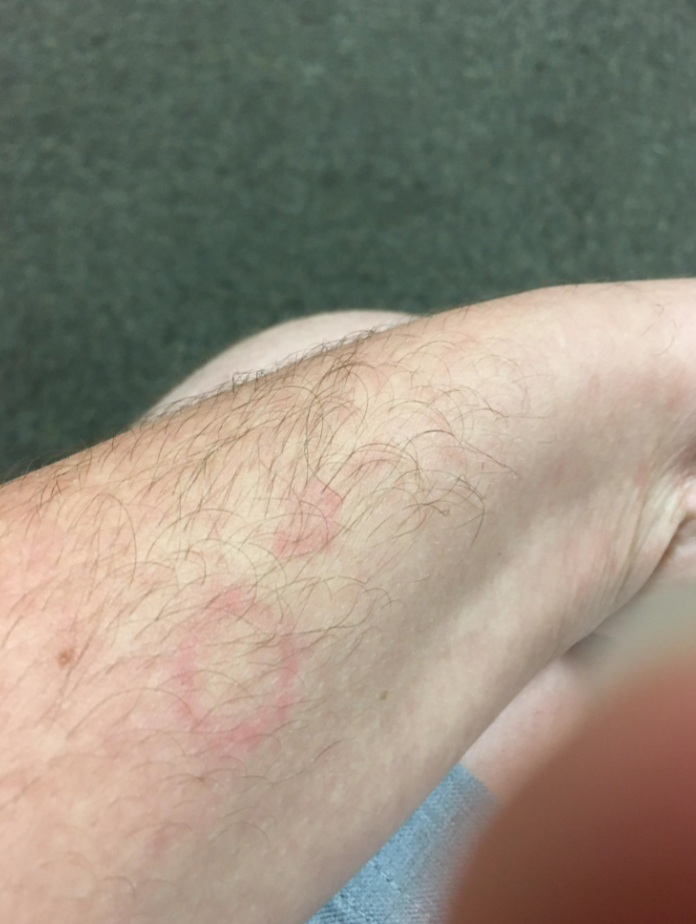 Image Source: Reddit
Don't be misled by the name—ringworm is not a worm at all, but a fungal infection that can affect the skin. It often appears as circular, red, and itchy patches. While it may sound alarming, ringworm is usually harmless and treatable with over-the-counter antifungal creams.
Hookworm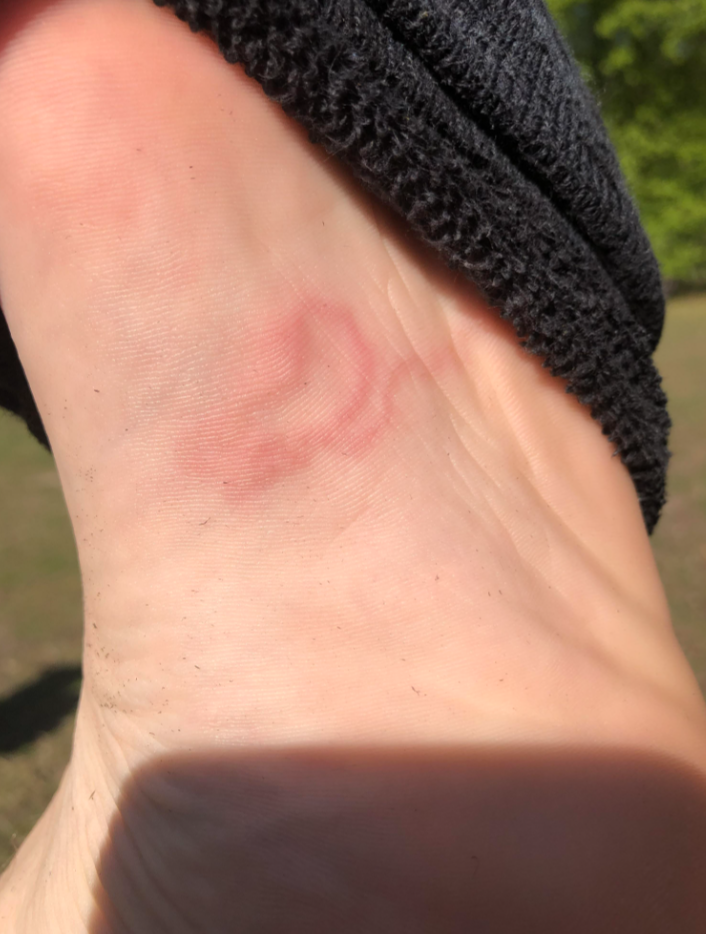 Image Source: Reddit
Hookworms are tiny parasites that can enter our bodies through the skin, typically when walking barefoot in contaminated soil. They then take up residence in the small intestine. Although they can cause anemia and other health issues, the good news is that they can be treated with medication once detected.
Tapeworm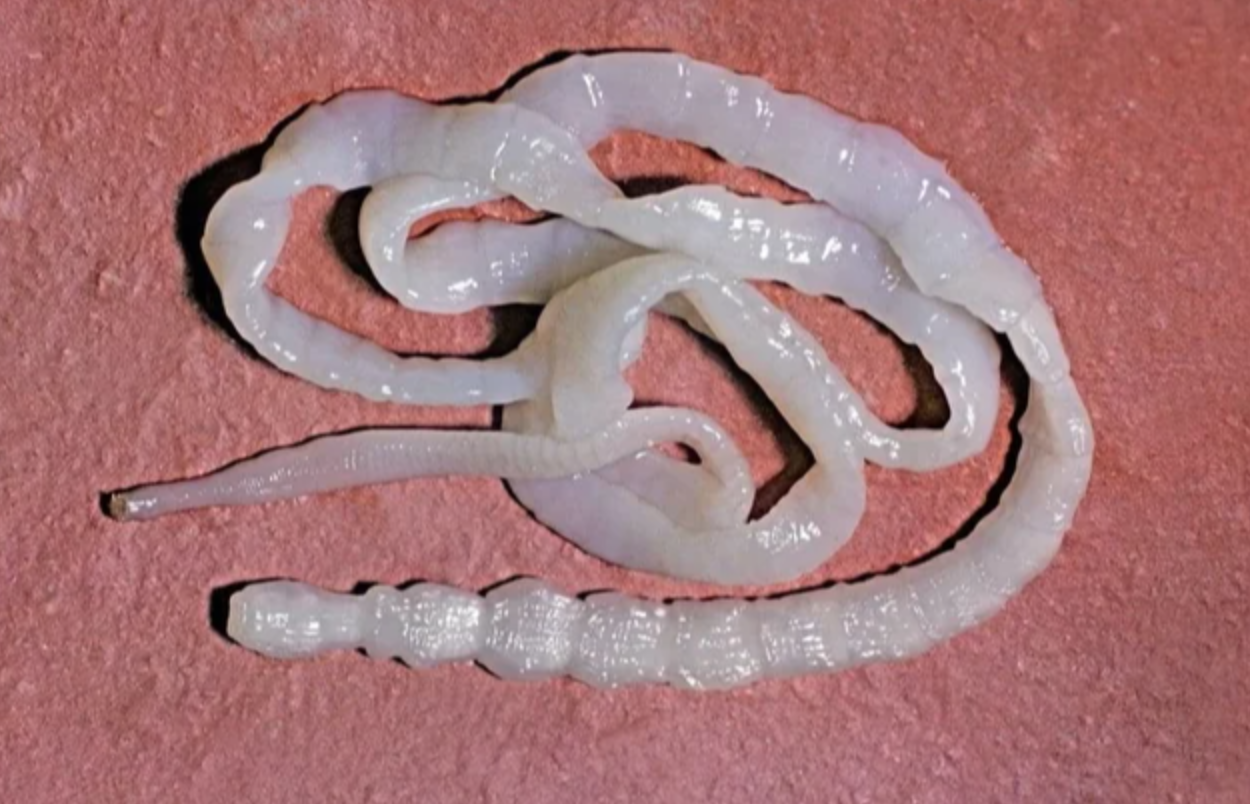 Image Source: Reddit
Tapeworms are parasites that live inside our digestive tracts. They're often transmitted through undercooked meat or contaminated food and water. While they may sound unsettling, tapeworm infestations are rare in the United States. Treatment involves medication to eliminate the worm.
Face Mites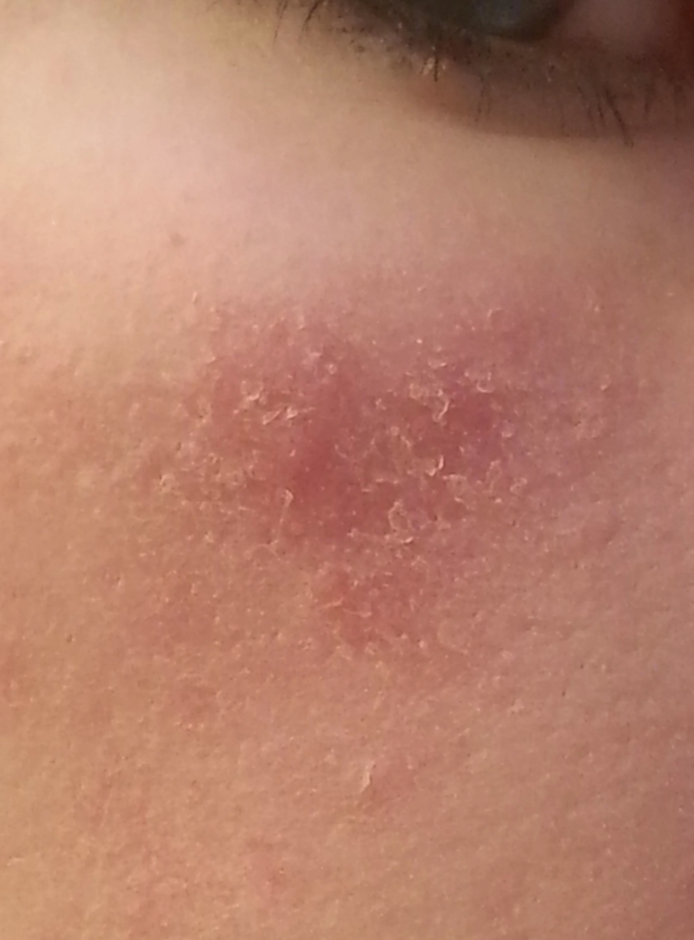 Image Source: Reddit
Face mites, scientifically known as Demodex, are tiny creatures that reside in the hair follicles of our faces. Everyone has them to some extent. They're generally harmless, but their overpopulation can lead to skin issues. A proper skincare routine can help keep their numbers in check, ensuring your skin stays radiant and healthy.
Scabies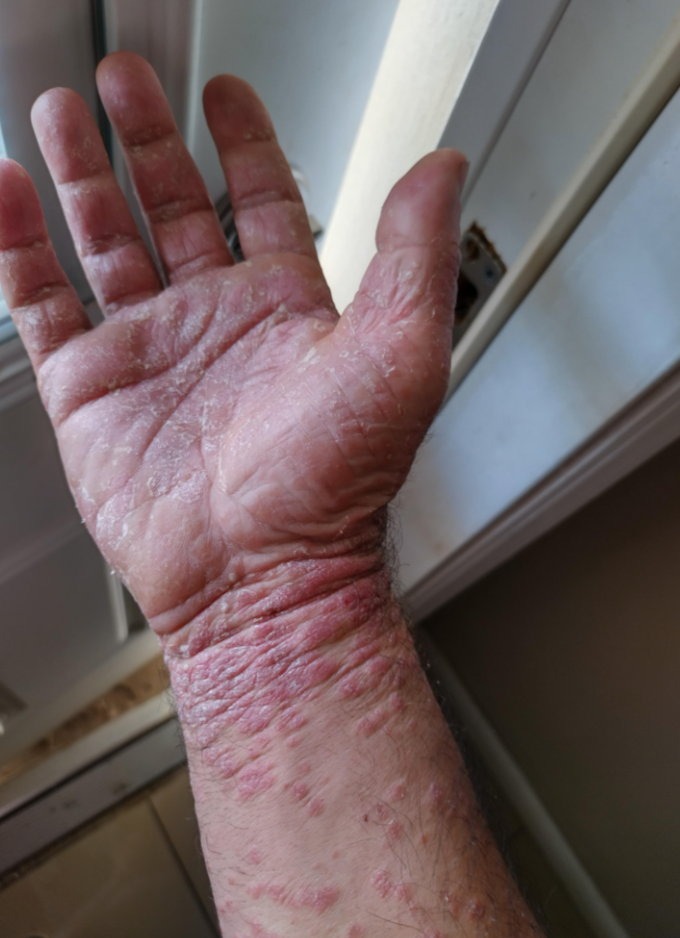 Image Source: Reddit
Scabies is a microscopic mite that finds its way into the skin, causing intense itching and rashes. It spreads through close contact, making it a common concern, especially in crowded places. Fortunately, prescription creams can effectively treat scabies, ensuring relief from the relentless itch.
Giardia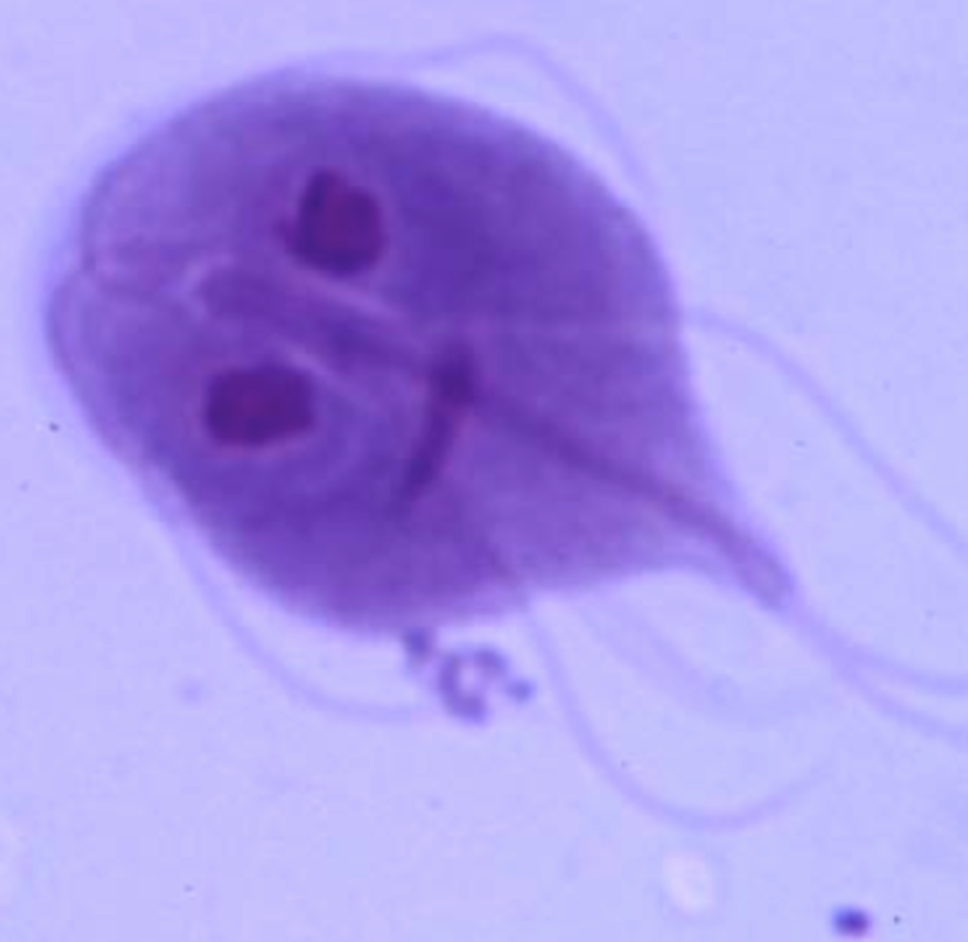 Image Source: Reddit
Giardia is a microscopic parasite that often lurks in contaminated water sources. When ingested, it can lead to symptoms like diarrhea, stomach cramps, and nausea. Americans who enjoy outdoor adventures should be cautious and ensure safe water sources to avoid this unwanted guest.
Belly Button Bacteria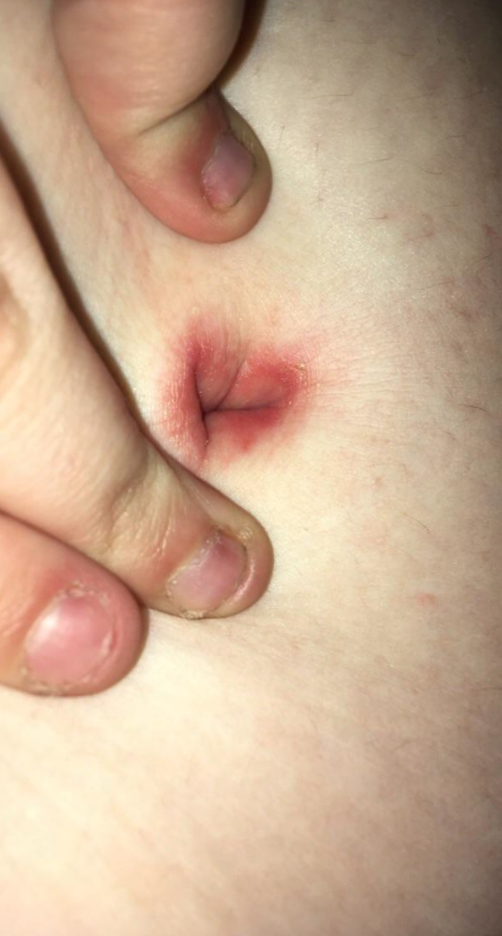 Image Source: Reddit
Yes, even your belly button has its own ecosystem of bacteria! Our navels can be home to a diverse range of microbial life. While most bacteria are harmless, some can lead to infections or unpleasant odors. Proper hygiene, like cleaning your navel gently, can help maintain a balanced, healthy belly button.
Candida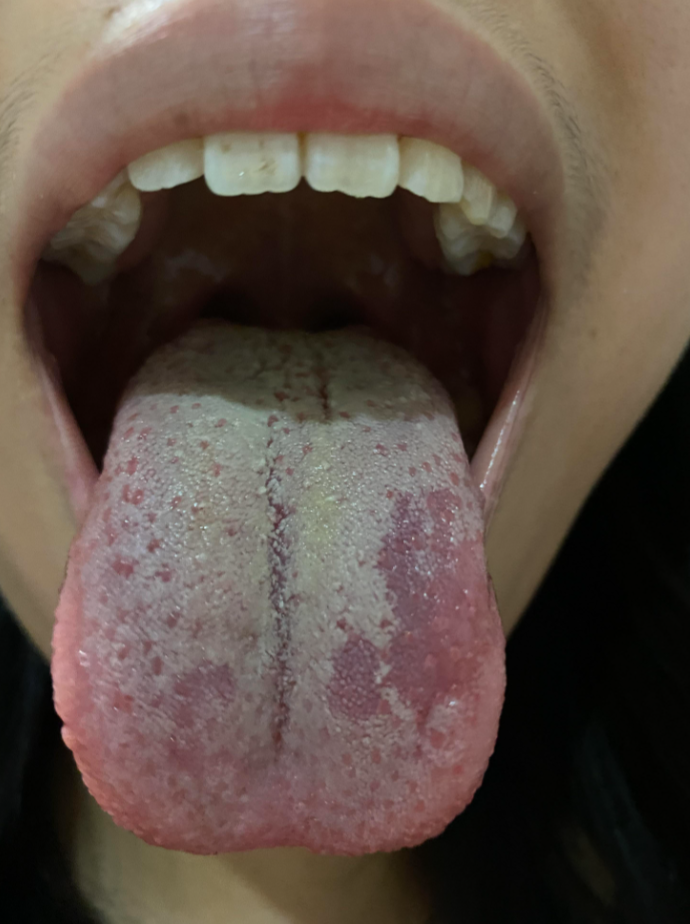 Image Source: Reddit
Candida, a type of yeast, naturally resides in various parts of our body. However, an overgrowth can lead to infections, especially in moist areas like the mouth and genital region. Americans should know about these infections and consult a healthcare professional for appropriate treatment.
Gut Microbiome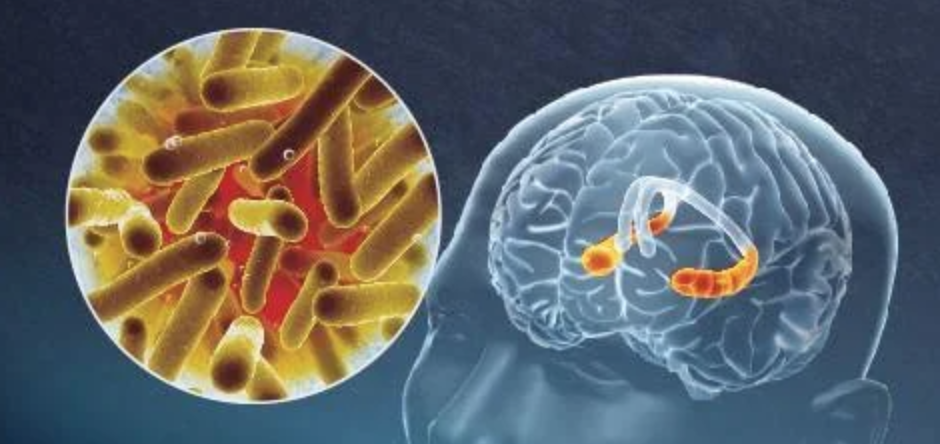 Image Source: Reddit
Our gut houses trillions of microorganisms collectively called the gut microbiome. These creatures play a crucial role in our digestion and overall health. Maintaining a balanced and diverse gut microbiome through a healthy diet and probiotics is essential for our well-being, from digestion to immunity.
Mouth Creatures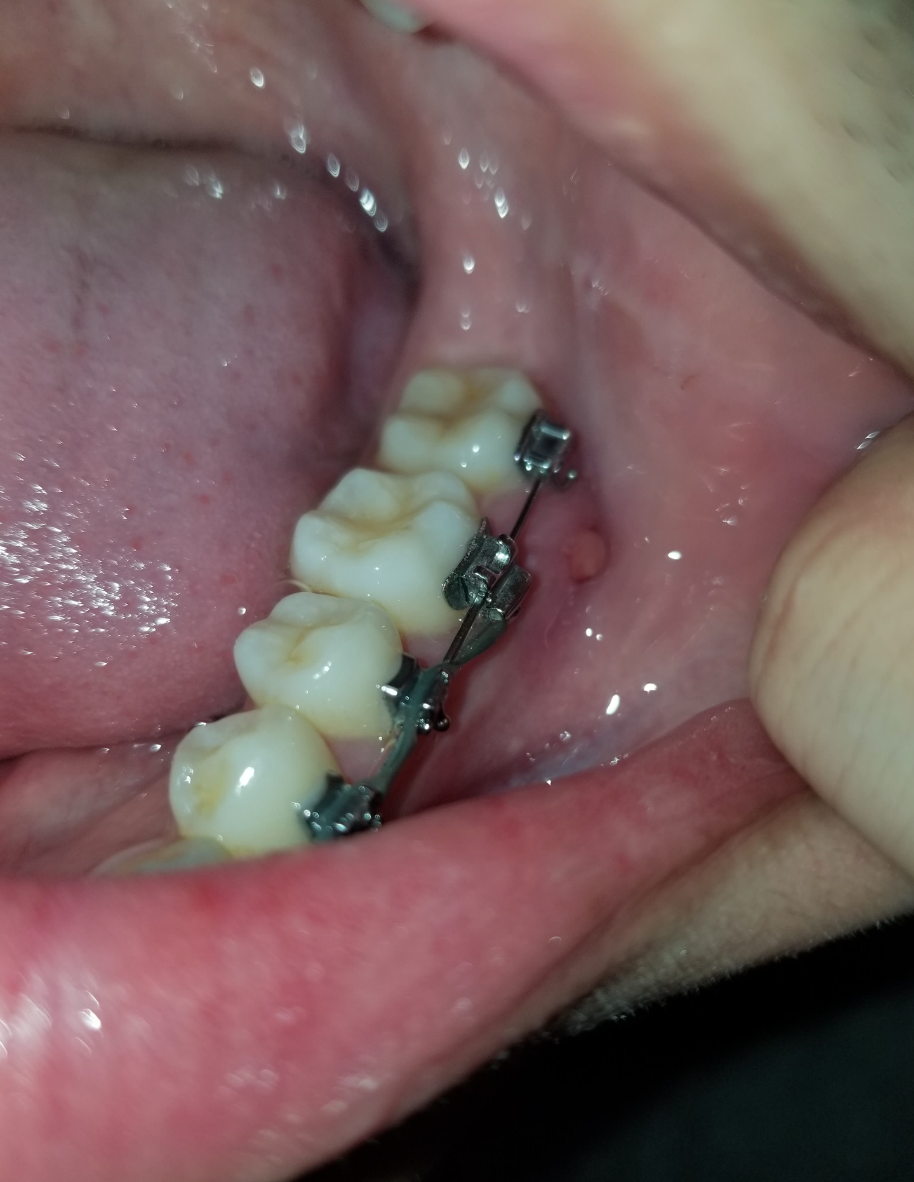 Image Source: Reddit
The human mouth is teeming with many microorganisms, from bacteria to viruses. Some benefit our oral health, while others can cause issues like cavities and gum disease. Regular dental hygiene, including brushing and flossing, helps keep these mouth creatures in check.
Lactobacilli Bacteria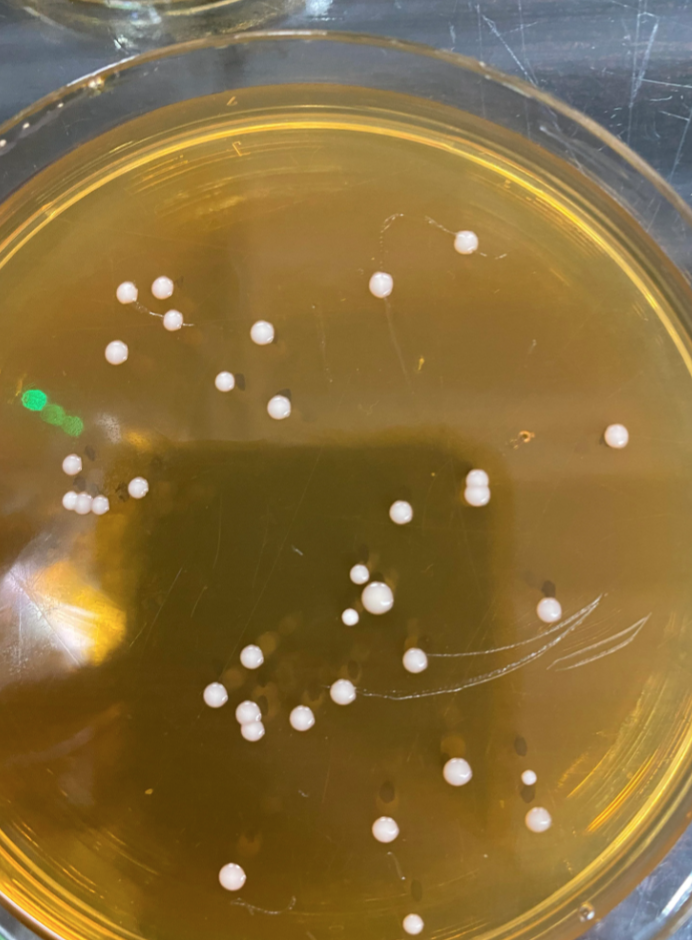 Image Source: Reddit
Lactobacilli are a group of bacteria that reside in various parts of our body, especially the gut and vaginal tract. They're known for their beneficial role in digestion and maintaining a healthy vaginal pH. Consuming yogurt and probiotics can aid in promoting the growth of these friendly bacteria.
Armpit Microbiome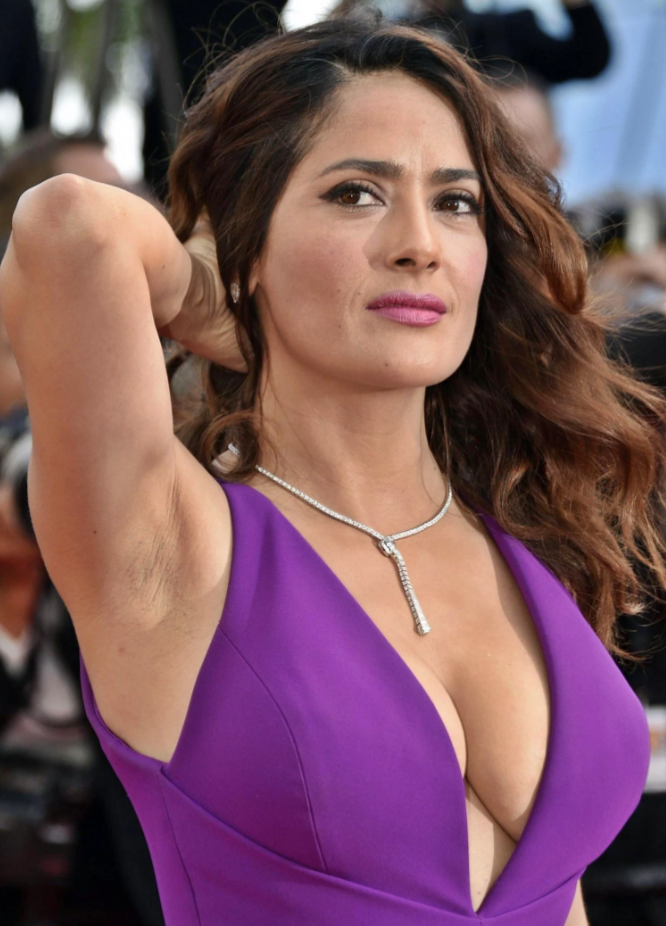 Image Source: Reddit
Our armpits have their own unique microbiome. This diverse community of bacteria generates body odor when they break down sweat. Maintaining good armpit hygiene with regular washing and the use of deodorants can help manage the armpit microbiome and keep odor at bay.
Tiny Spiders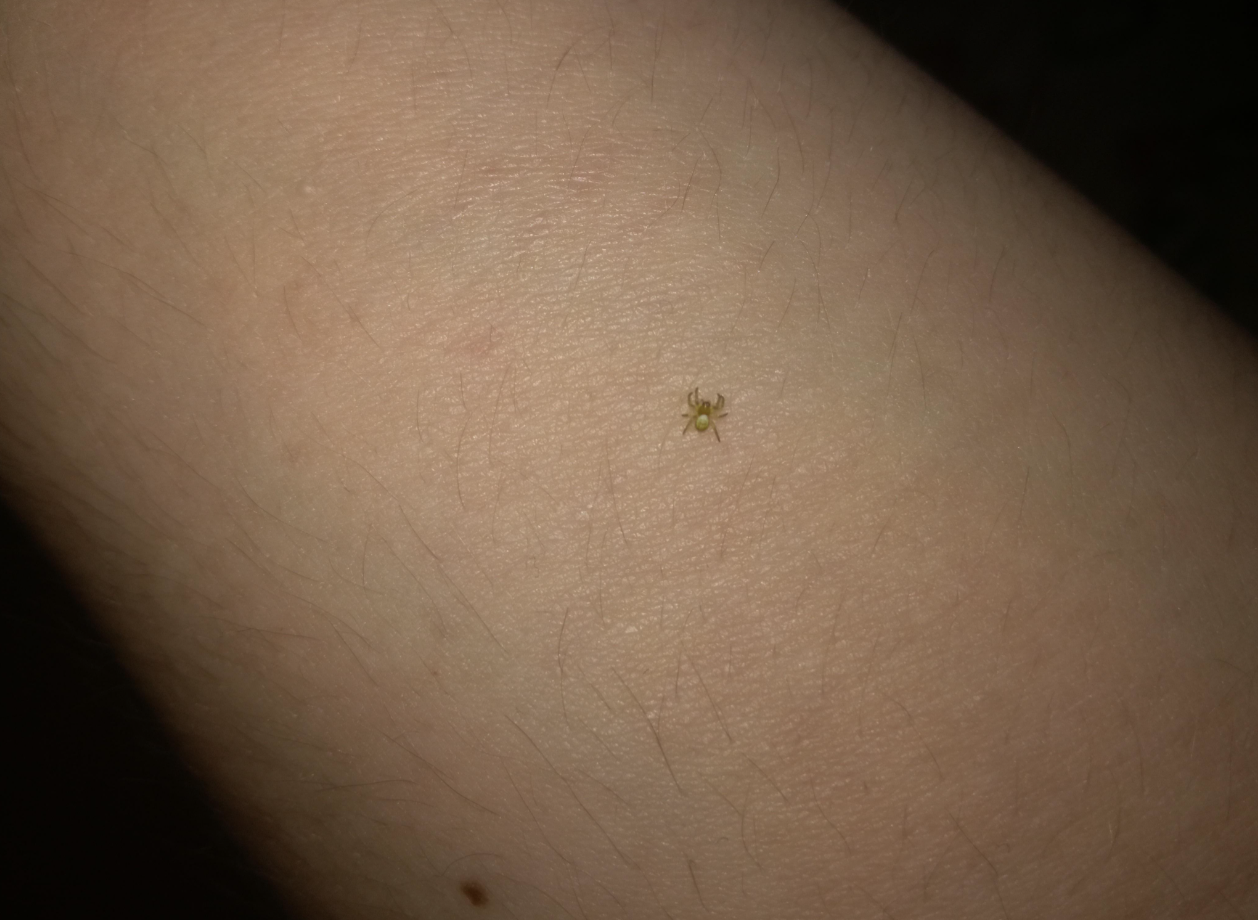 Image Source: Reddit
Tiny spiders, like Demodex, can be found on our skin, particularly on the face. These arachnids are usually harmless and feed on dead skin cells and oils. While their presence is expected, an overpopulation can sometimes cause skin issues. Gentle cleansing can help maintain a balance.
Chiggers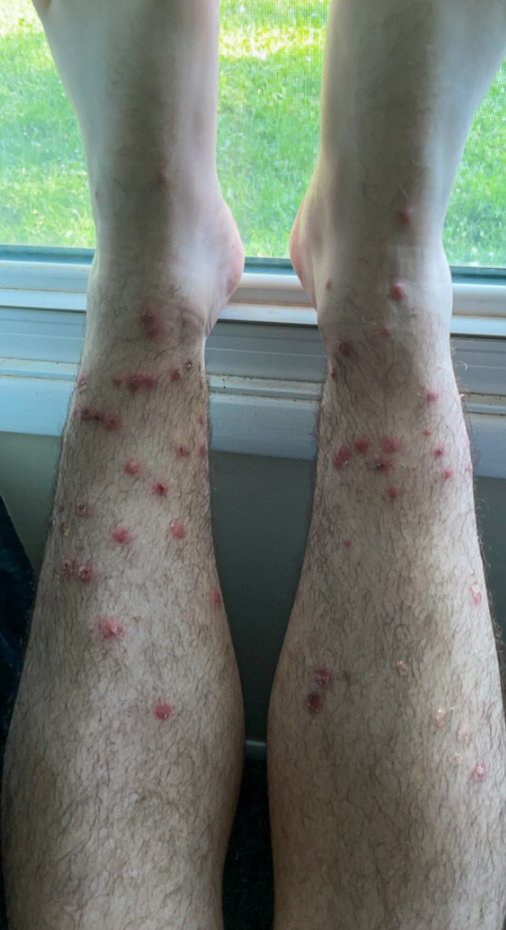 Image Source: Reddit
Chiggers are minuscule mites that can leave itchy bites on our skin after feeding on our blood. They're more common in outdoor environments, making them a concern for nature lovers. Itch relief and prevention strategies include applying anti-itch creams and taking precautions outdoors to avoid chigger encounters.
Crabs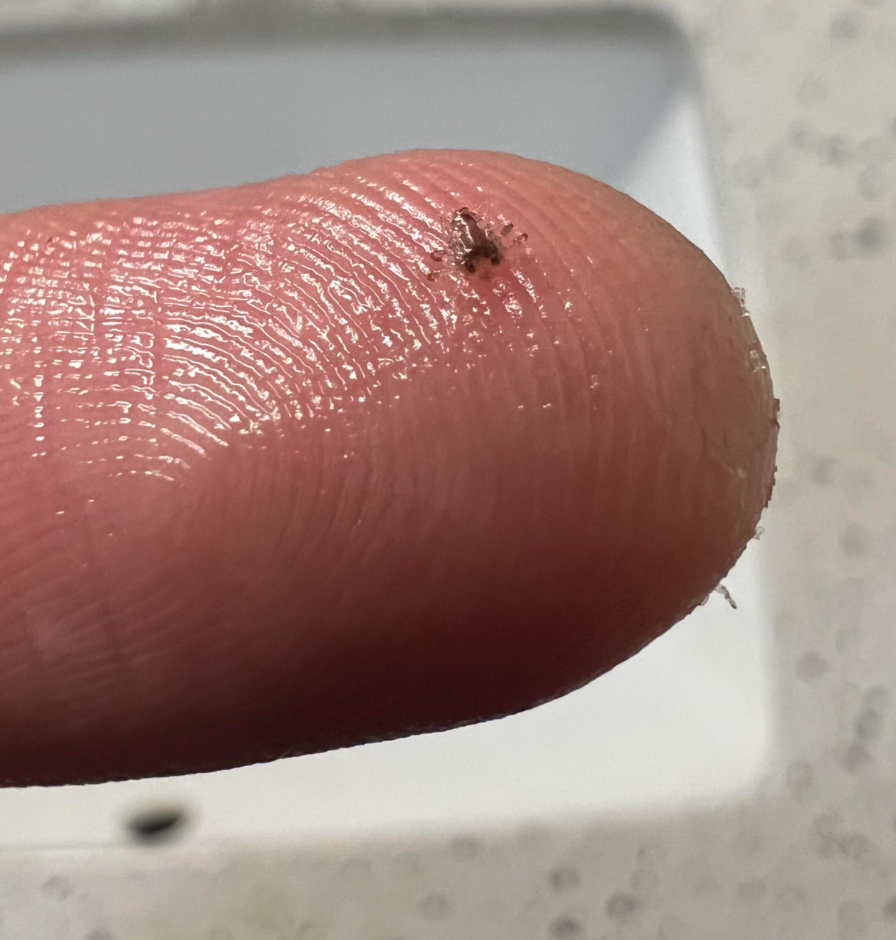 Image Source: Reddit
Pubic lice, often called "crabs," are small parasites that infest pubic hair. They're typically transmitted through intimate contact. While uncomfortable, they are easily treatable with over-the-counter medications or prescription treatments, making early detection and action crucial.
Chigoe Flea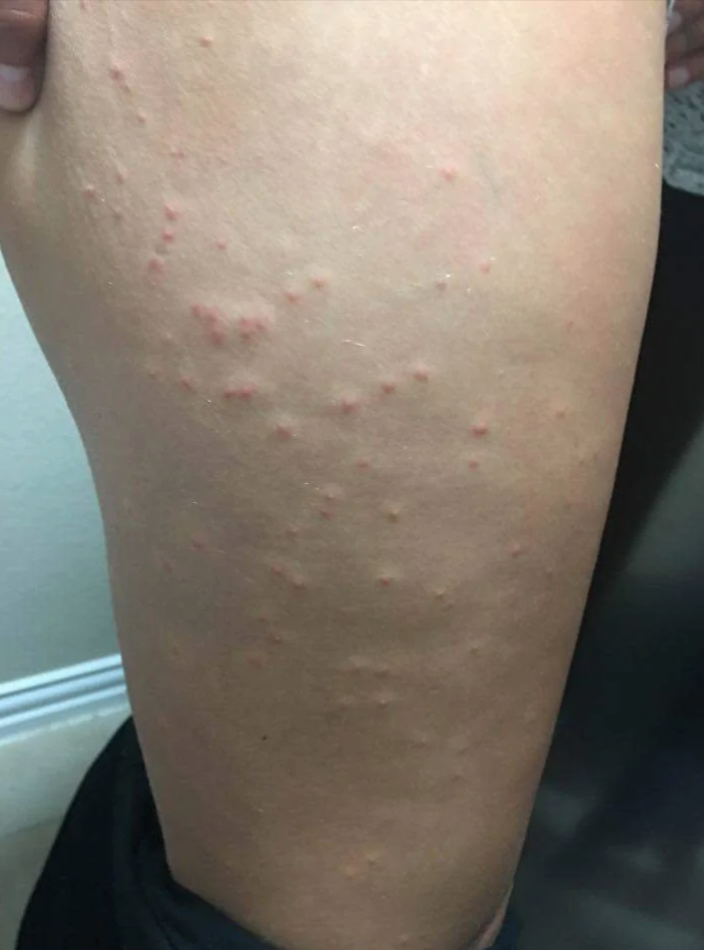 Image Source: Reddit
Chigoe fleas, or jiggers, burrow into the skin, usually on the feet. Found in tropical regions, these parasites can cause painful swelling and infections. Proper footwear and diligent inspection can help avoid these unwelcome guests during travels to affected areas.
Ticks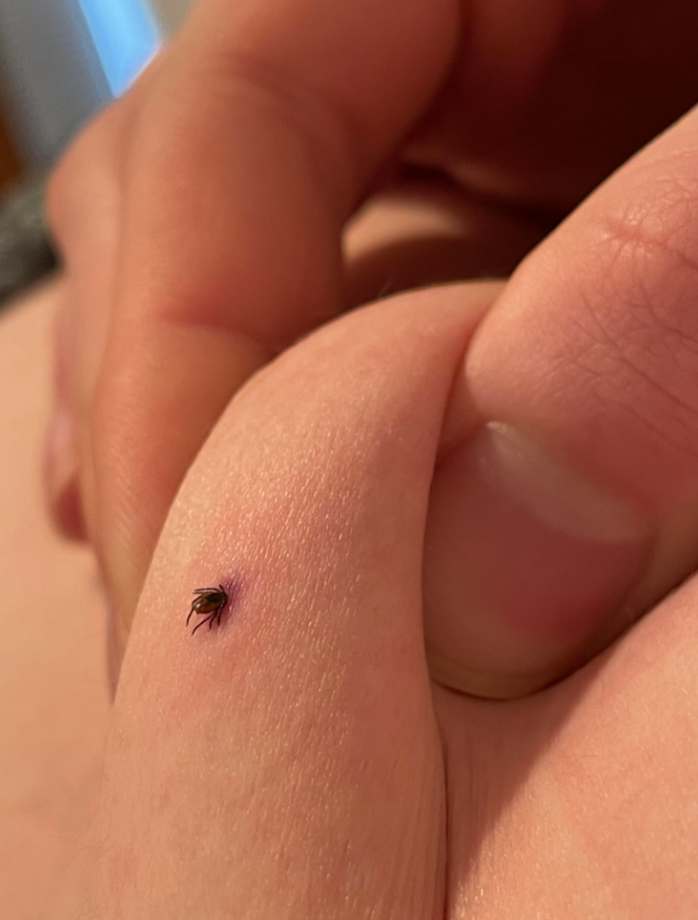 Image Source: Reddit
Ticks are common in wooded and grassy areas, posing a risk for various diseases, including Lyme disease. To stay tick-free, Americans should use insect repellent and conduct regular tick checks, especially after outdoor activities. Swift and careful removal is essential if you find one attached to your skin.
Kissing Bugs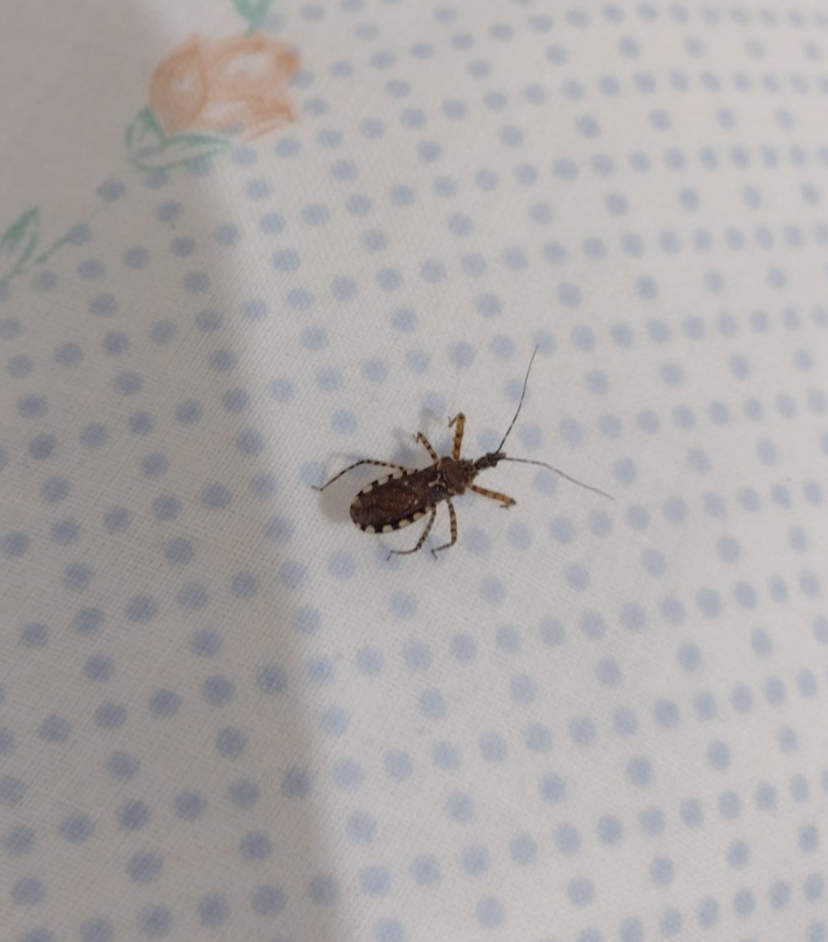 Image Source: Reddit
Kissing bugs can transmit Chagas disease when they bite humans. They are mainly found in the Southern United States. Prevention includes sealing cracks in homes and using bed nets to keep these bugs at bay. Early diagnosis and medical attention are crucial if bitten, as Chagas disease can have serious health implications.
Dust Mites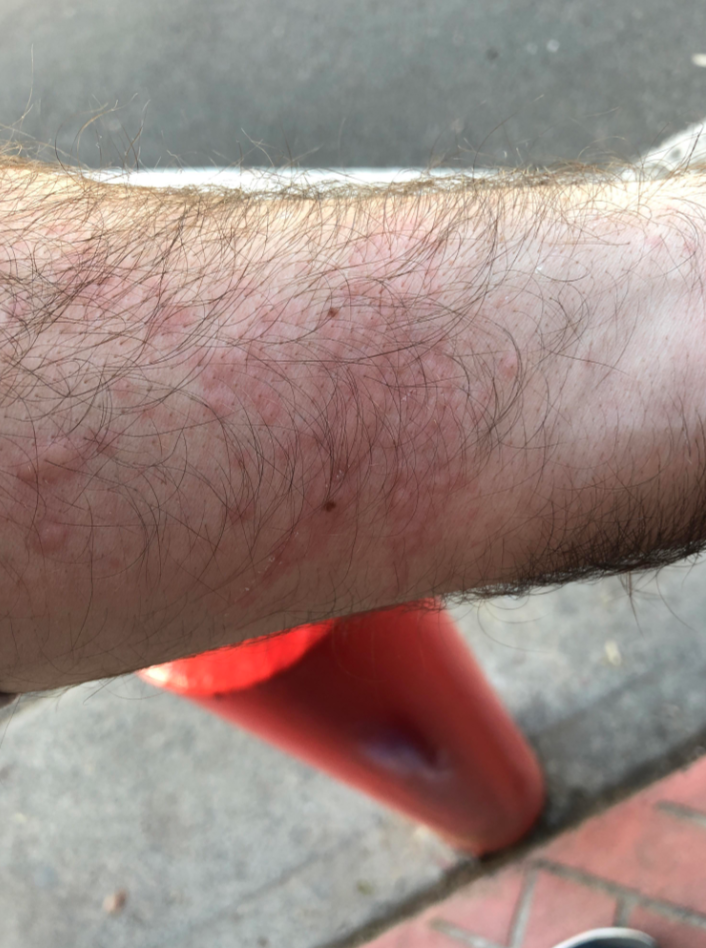 Image Source: Reddit
Dust mites are super tiny creatures that live in our homes, particularly in bedding and upholstered furniture. While not directly on our bodies, they can trigger allergies and asthma when their droppings become airborne. Regular cleaning, including washing bedding in hot water, can help reduce dust mite allergens in your home.
Fungi (e.g., Candida albicans)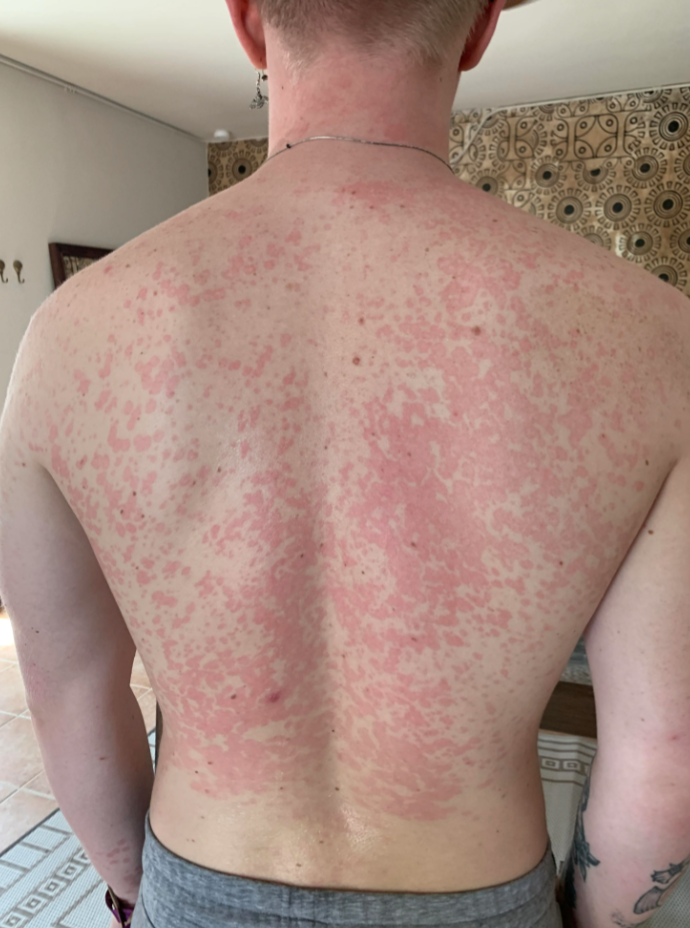 Image Source: Reddit
Candida albicans, a common fungal resident, can set up camp in our mouths, throats, and other areas, leading to conditions like oral thrush or yeast infections. They thrive in warm, moist places. Maintaining good hygiene and a balanced diet can help keep these fungi in check and prevent uncomfortable fungal overgrowth.
Protozoa (e.g., Plasmodium falciparum)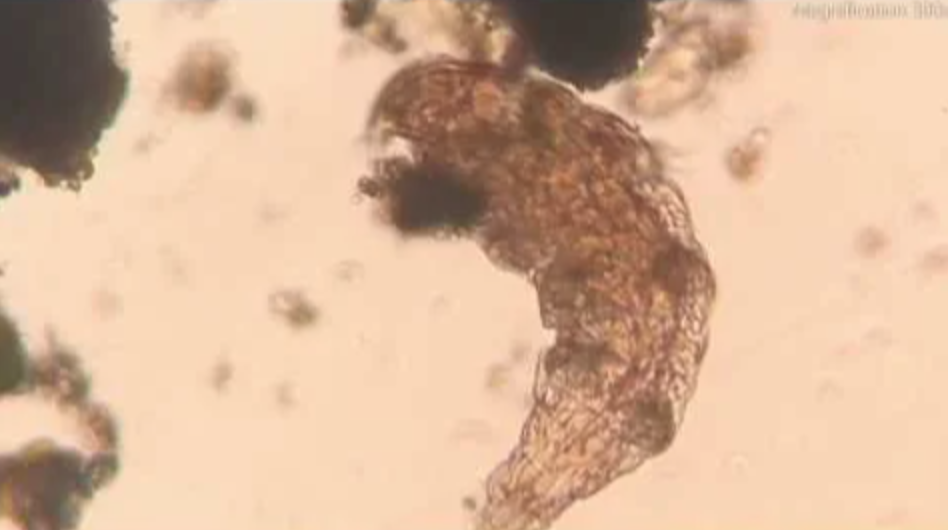 Image Source: Reddit
Protozoa, single-celled organisms, include Plasmodium falciparum, which causes malaria. These tiny hitchhikers can enter our bloodstream through mosquito bites, wreaking havoc on our health. Scientists and healthcare professionals tirelessly work on preventing and treating protozoan infections to keep us safe.
Archaea (e.g., Methanobrevibacter smithii)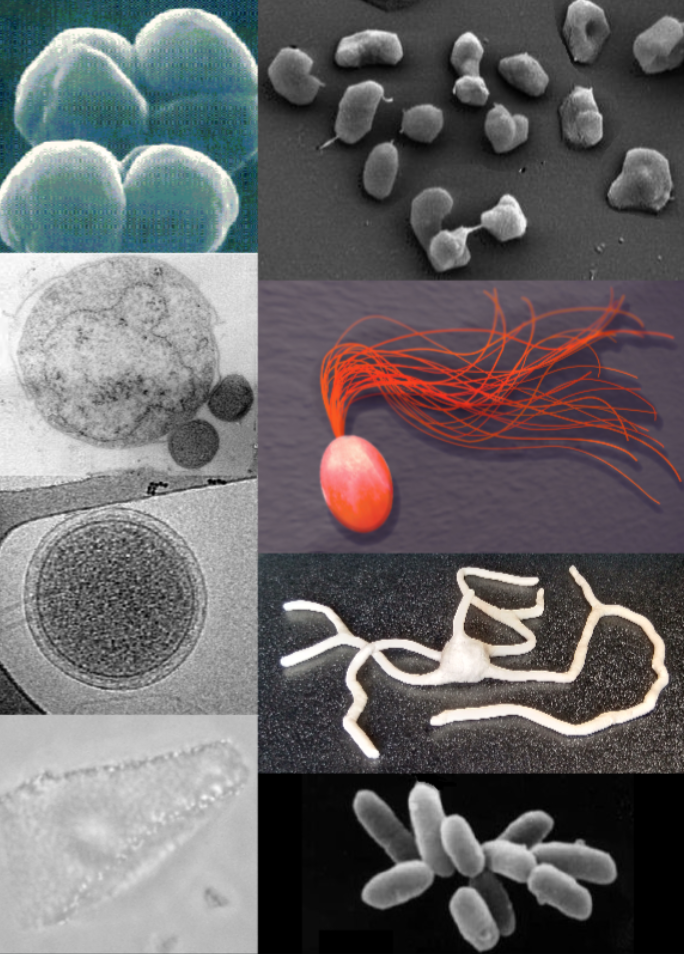 Image Source: Reddit
While archaea may sound like something out of science fiction, they are real and inhabit our gut. Methanobrevibacter smithii is one of the friendly archaea species. They help break down complex carbohydrates and produce methane gas, which exits our bodies as, well, gas. These archaeological allies play a role in digestion, and their presence is a testament to the diversity of life on and within us.
Staphylococcus Bacteria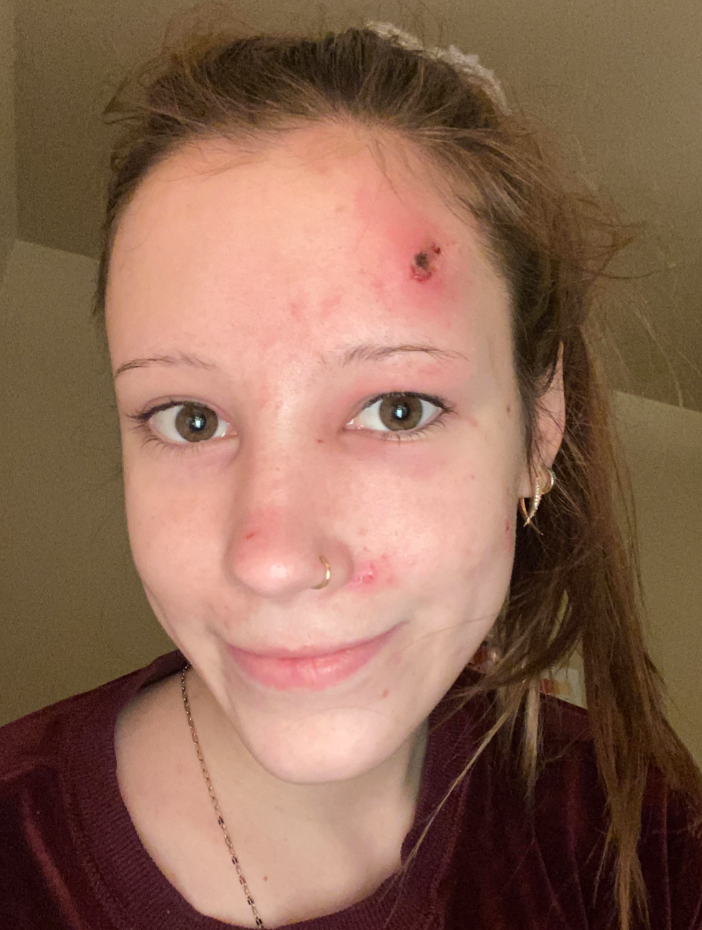 Image Source: Reddit
Staphylococcus bacteria, like Staphylococcus aureus, are common skin inhabitants. While they coexist peacefully, they can sometimes turn rogue and cause skin infections or more severe issues. Maintaining proper hygiene and closely monitoring unusual skin changes can help ensure your skin remains a friendly host to these bacteria.
Malassezia Fungi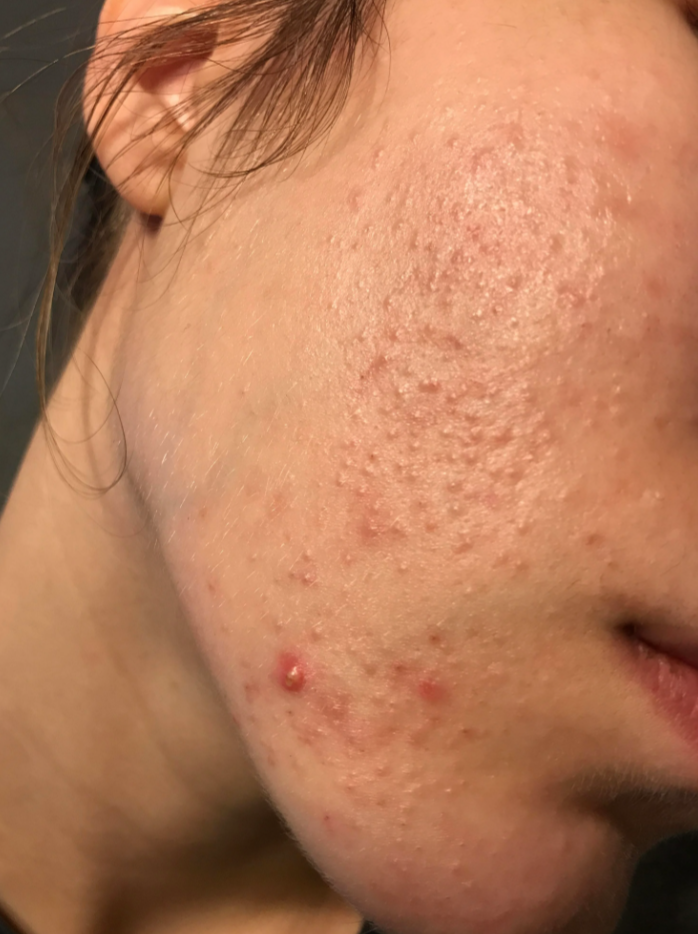 Image Source: Reddit
Malassezia fungi, particularly Malassezia globosa, are the culprits behind dandruff and certain skin conditions. They love your scalp, where they feed on skin oils. Maintaining a healthy scalp with a proper hair care routine and anti-dandruff products can help you coexist peacefully with these sometimes itchy neighbors.
Bedbugs
Image Source: Reddit
Though not internal residents, bedbugs can still create havoc in our lives. These nocturnal pests infest our beds, seeking blood meals. It's essential to recognize the signs of bedbug infestations and take swift action to prevent these unwanted "bedfellows" from causing discomfort and sleepless nights.
Enterobius Vermicularis (Pinworms)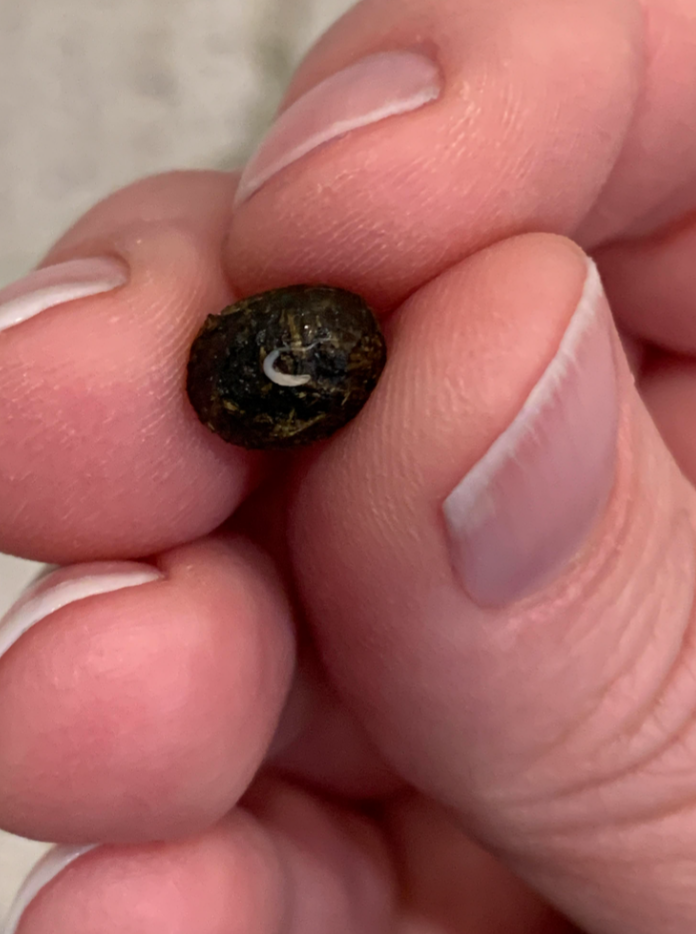 Image Source: Reddit
Enterobius vermicularis, or pinworms, can find their way into the human intestines, typically affecting children. While not the most pleasant guests, pinworm infections are treatable and usually not serious. Maintaining good hygiene and taking prescribed medication can ensure a pinworm-free environment.
Leishmania Parasites (Causing Leishmaniasis)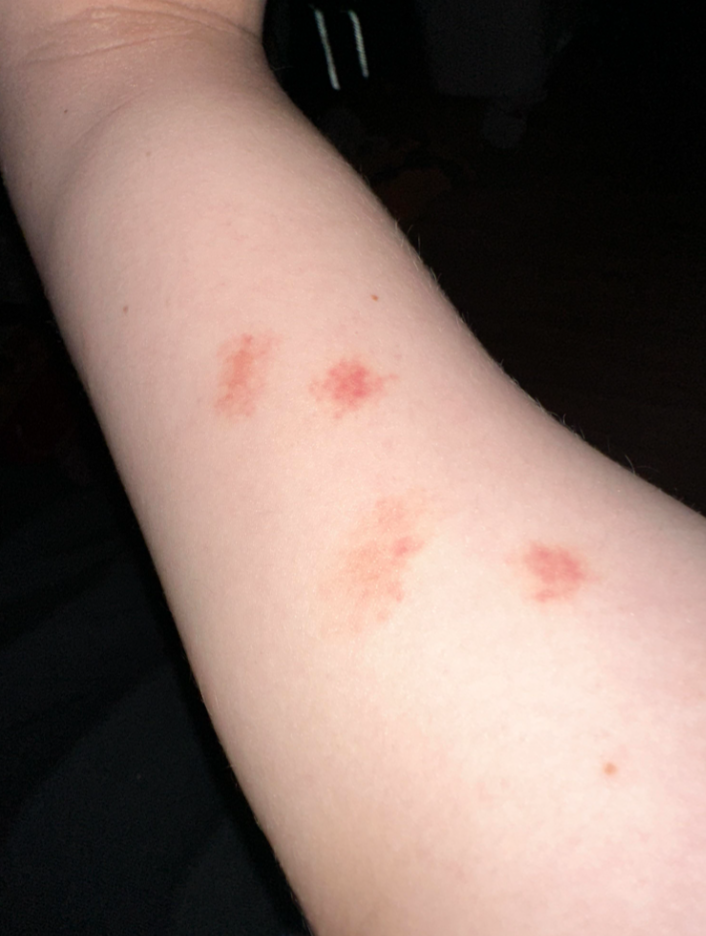 Image Source: Reddit
Leishmania parasites cause leishmaniasis, a disease that affects the skin, mucous membranes, and internal organs. These parasites are transmitted through sandfly bites. Protective clothing and insect repellents are vital in preventing these unwanted guests during travel to endemic areas.
Botflies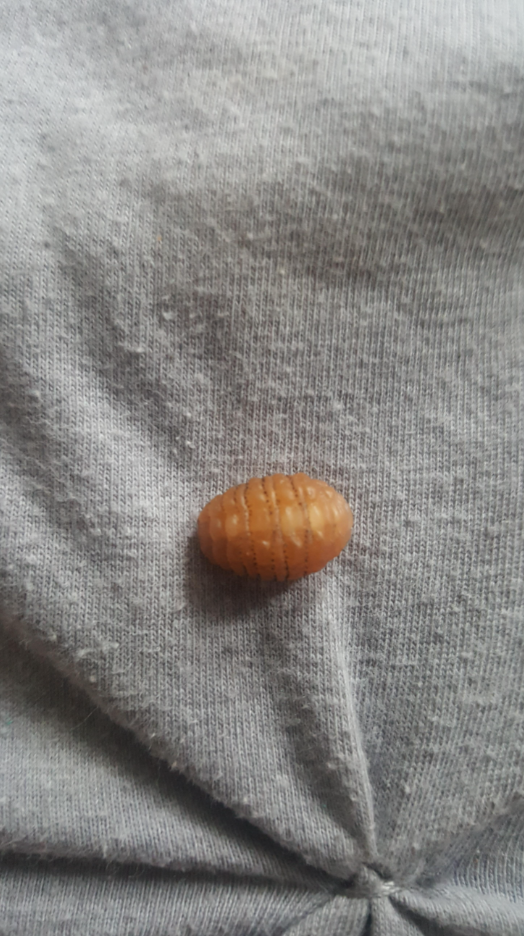 Image Source: Reddit
Botflies, though not internal residents, can still create quite a stir. Their larvae burrow under the skin, causing discomfort and sometimes infection. Prompt removal of the larvae and proper wound care can help ensure a botfly-free existence, especially in regions where these insects are prevalent.