This Quiz Will Accurately Guess Your Love Language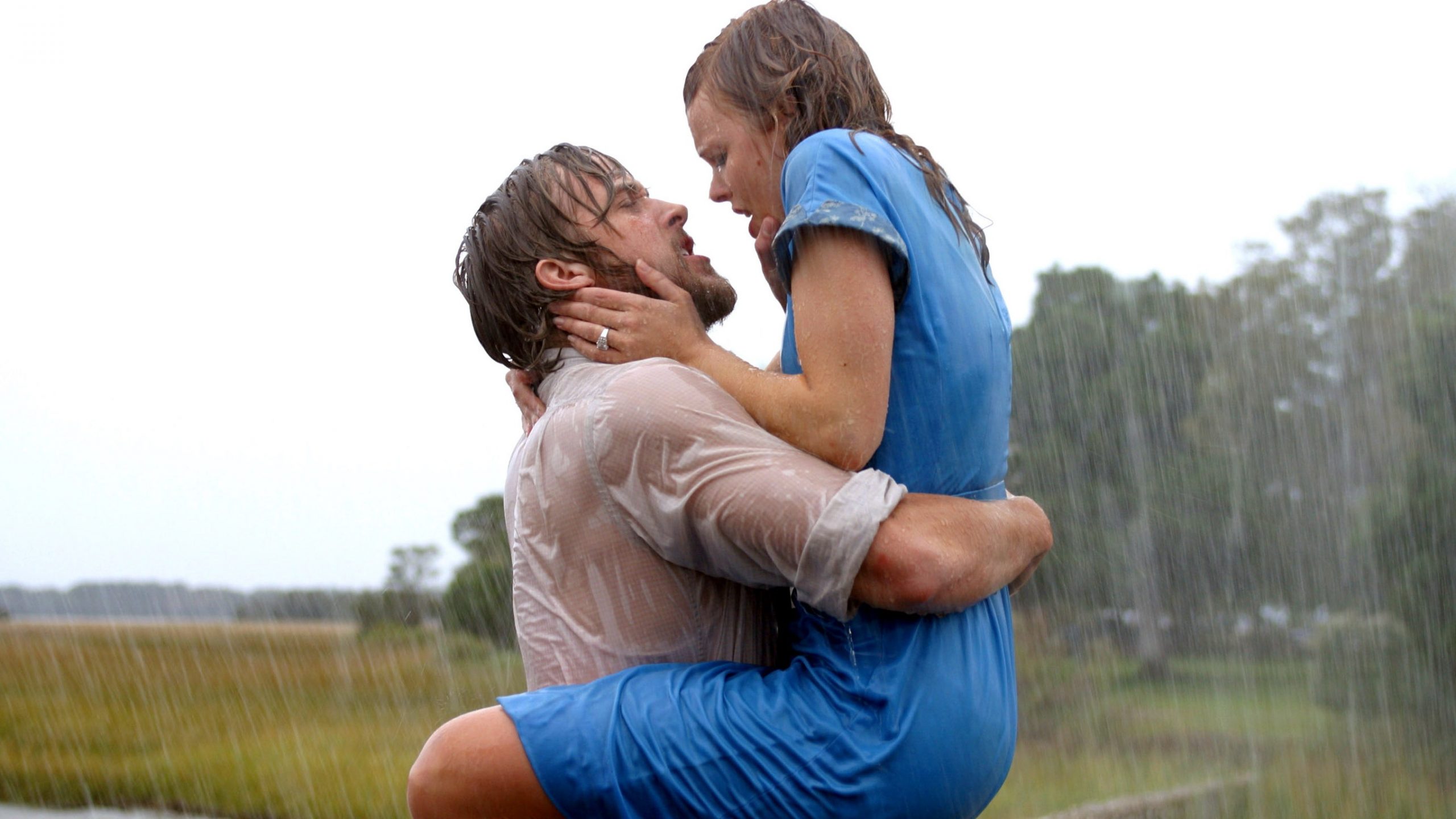 Remember Charlie And The Chocolate Factory? This Is What They Look Like Now!
We all have our favourite chocolate bars…Whether it's Galaxy, Dairy Milk Milka (or something completely different), we just can't help but have a favourite brand.
Now imagine you won a golden ticket that took you on a magical tour of your favourite chocolate factory (it's basically Cadbury's World).

This was a reality for 5 lucky children who ended up on Willy Wonka's infamous chocolate tour. Yes, it's the one and only Charlie and the Chocolate Factory!
It's hard to believe that the film came out in 2005 – where have the past 13 years gone? It's safe to say that the children are, well, no longer small and that the cast has gone on to amazing things!
With that being said, here is what the cast are up to now – (side note: eating this with a bar of your favourite chocolate is highly recommended)
The legend that is Grandpa Joe
Grandpa Joe was one of Charlie's four bedridden grandparents. He was stubborn, senile and usually paranoid. But that didn't stop him from being kind and grandfatherly when he wanted to be.
1) Grandpa Joe
Grandpa Joe was responsible for reading Charlie the story of Willy Wonka's chocolate factory. He's basically the guy who started it all!

David Kelly played Grandpa Joe, and has since gone on to star in films such as Stardust and Who's Your Caddy?
David Kelly
Unfortunately, David Kelly passed away in 2012 at the grand old age of 82. He sure did have a successful career!
Remember the Jolly Woman? The woman who despite being jolly ALL the time still managed to look a little creepy?
2) Jolly Woman
She always appeared to be just a little too friendly and slightly patronising. There's always one, though!
Well how times have changed…
Annette Badland has gone on to (be less jolly) and star in the TV shows Midsomer Murders and Eastenders since her days of acting in Charlie and the Chocolate Factory.
Annette Badland
She also starred on Children in Need, as her character of Babe Smith on Eastenders and even better, it was all for a good cause!
Here's another character you probably forgot about –
The Shopkeeper.
Although he didn't play a huge role in the film, he was a very vital character. Can you remember why?
3) The Shopkeeper
Yes, that's right, Charlie found the golden ticket in the shopkeeper's shop – how exciting that must have been for him!
The shopkeeper was played by Oscar James who has gone on act in Doctors and The Bill. 
Oscar James
He's also acted in films such as Shoot the Messenger, Deadmeat and Oh Happy Day. He's been a busy man!
Do you remember any of these?
The TV Reporter? Another character you're probably thinking wait, who? But once again, he was a pretty central character for a short amount of time.
4) TV Reporter
The TV Reporter was, in case you hadn't guessed, the person who reported on Charlie winning the golden ticket!
The TV Reporter was played by Todd Boyce, who you might recognise from Hollyoaks – starring as Herb Carter.
Todd Boyce
He's also acted in films such as Kick-Ass 2, In Clear Sight and Murder on the Orient Express. Impressive!
Princess Pondicherry is shown in a flashback of Grandpa Joe's, which showcases Willy Wonka's genius. Classic.
5) Princess Pondicherry
You may recognise the character alongside Prince Pondicherry, who appears in the same flashback. Their palace made of chocolate melted – again, classic.
Princess Pondicherry!
Princess Pondicherry was played by Shelley Conn, who has gone on to act in Heartbeat and Liar.
Shelley Conn
She has also starred in 24: Live Another Day, Silent Witness and Party Animals. Not bad!

We've looked at the Princess, so it only makes sense to now look at Prince Pondicherry. 
6) Prince Pondicherry
Prince Pondicherry, after his chocolate palace melted, demanded a new one was made well because, why wouldn't you. Unfortunately, Willy Wonka was too busy dealing with rivalry and couldn't help out the Prince – poor Prince can't catch a break!
Prince Pondicherry was played by actor Nitin Ganatra, who has gone on to act in Silent Witness and Eastenders. 
Nitin Ganatra
He has also acted in TV shows such as Mumbai Calling, Son of the Dragon and The Bill! 
Oh yes, there's still more…
Ah, Mr Prodnose – the villain who was trying to steal Willy Wonka's recipes – didn't anyone tell Prodnose that jealousy gets you nowhere!
7) Mr Prodnose
Mr Prodnose sent spies to Wonka's factory to pose as people seeking work, and while working, stole his recipes. Tut, tut, tut.
Actor Chris Cresswell played
Mr Prodnose
who, believe it or not, hasn't acted in anything since
Charlie and the Chocolate Factory! 
Chris Cresswell
His role as Mr Prodnose was his one and only film role – guess he decided acting wasn't for him after all!
Grandma Georgina is portrayed in the film as a forgetful elderly woman, who doesn't leave her bed. Goals.
8) Grandma Georgina
Grandma Georgina lies in bed alongside Grandpa George, Grandpa Joe and Grandma Josephine – can think of worse things to do with your day than spending it in bed!
Let's hear it for the Grandmas
Grandma Georgina was played by Liz Smith who went on to act in The Royle Family and The Antiques Rogue Show. 
Liz Smith
She has also acted in the TV series The Tunnel. Unfortunately, she passed away in 2016.
Another Grandma now – Josephine was part of the elderly clique and spent her days also in bed!
9) Grandma Josephine
Josephine was the kind of woman we could all appreciate – her best quote?
"I haven't been out of this bed in twenty years and I'm not getting out now for anybody"
Josephine was played by Eileen Essel who went on to act in films such as Torchwood. 
Eileen Essel
Eileen Essel didn't actually start acting until she was 72 years of age! How impressive – it's never too late to live out your dreams!
It's Grandpa O'Clock
Can't forget about the Grandpas – Grandpa George was another part of the elderly crew!
10) Grandpa George
George was a sarcastic grump who had a particularly soft spot for Charlie – there's always the favourite grandchild!

George was played by David Morris who, similar to Eileen, didn't start his acting career until he was 79!
David Morris
David went on to act in films such as Saxondale, A Very Social Secretary and Flick! He sadly passed away in 2007.
Mike Taevee was one of the 5 winners of the golden ticket and he was the one who was the most bored throughout the tour of the chocolate factory – there's always one, eh?
11) Mike Taevee
Despite being nice to Charlie, Mike was one of the most hated characters! Tough crowd.
Ready for more?
Mike Taevee was played by Jordan Fry who has since acted in Gone, and Byrd and the Bees.
Jordan Fry
Jordan Fry also voiced the character of Lewis in Meet The Robinsons. He's starred in the TV show Bad Times. 
The 2005 film of
Charlie and the Chocolate Factory
gives us a little flashback of
Willy Wonka's
childhood.
12) Little Willy Wonka
We get the inside scoop on what it was like growing up as Willy Wonka, which explained why he is the way he is!
Young Willy Wonka was played by Blair Dunlop, who has moved on to the music world.
Blair Dunlop
He has released one EP and over 3 albums – he has even won the Horizon Award at the 2013 BBC Radio 2 Folk Awards.
Mrs G…
Ah, Mrs Gloop. The mother of Augustus and married to Mr Gloop, the Gloop family really was something.
13) Mrs Gloop
Mrs Gloop was often telling Augustus off – usually, for drinking or eating chocolate; it's hard turning down chocolate! We feel you, Augustus!
Mrs Gloop was played by Franziska Troegner who has gone on to act in many German TV shows.
Franziska Troegner
Some examples include Die Kanzlei, Alles Klara and In Aller Freundschaft. If you want to see her recently, you better start understanding German (or get the English subtitles).
Dr Wilbur Wonka aka Willy Wonka's dad. A minor character in the film, throughout the flashbacks, he doesn't appear to be a very nice guy.
14) Dr Wilbur Wonka
He forbids Willy Wonka to eat Halloween candy, but much to his disgust, Willy decided to be a candy maker and ran away. You go, Willy!
There's still plenty more…
Wilbur Wonka was played by Christopher Lee, who has gone on to act in Dark Shadows, Hugo and Night Train to Lisbon. 
Christopher Lee
He has also acted in video games such as Lego The Hobbit, Deus Ex Machina 2 and Kingdom Hearts II. 

We've seen Mike Taevee, so let's look at his dad Mr Taevee…he seemed to be quite reasonable and always knew what to say!
15) Mr Teavee
Mr Taevee was a Geography teacher (hence, his common sense) and didn't believe in the Oompa Loompas. 
He was played by actor Adam Godley, who has gone on to act in TV shows such as Suits, Breaking Bad and Manhattan.
Adam Godley
He has also acted in films such as Nightmare Cinema, The Prime Minister and The Theory of Everything. 
Are you ready for these characters?
Ah, Mr Salt. He is, of course, the one and only Veruca's father – who also goes to the factory!
16) Mr Salt
Mr Salt was very proud of his dear Veruca – too bad he couldn't call her a better name!
Mr Salt
was played by actor James Fox, who went on to act in TV shows such as
1864, London Spy
and
Downton Abbey. 
James Fox
He has also acted in films such as Sherlock Holmes, Mister Lonely and Bunny and the Bull.
It's time for another parent now – they're just so supportive of their kids! Mrs Beauregarade was Violet's mother.
17) Mrs Beauregarde
Mrs Beauregarde is extremely competitive and encourages Violet in this behaviour – like mother like daughter, right?
More, more, more!
Mrs Beauregarde was played by Missi Pyle, who has gone on to act in 2 Broke Girls, The Soul Man and Jennifer Falls. 
Missi Pyle
She's also acted in the hit films Gone Girl, Just Before I Go and A Cinderella Story: Once Upon A Song. 
Mr Bucket aka Charlie's father. He works at the local toothpaste factory attaching caps – doesn't sound very interesting, does it?
18) Mr Bucket
He is eventually replaced by a machine and left jobless. How sad. He did, however, gather broken lids and brought them home for Charlie, which he made into a miniature factory.
Mr Bucket is played by Noah Taylor, who has gone on to act in films such as Lawless, Skyscraper and Submarine. 
Noah Taylor
He's also acted in TV shows such as Game of Thrones, Peaky Blinders and Preacher. 
We're getting close now…
Remember Mrs Bucket? Charlie's mum who was arguably his biggest supporter and the favourite of her seven children?
19) Mrs Bucket
Mrs Bucket claimed to be a chef but, in reality, the only thing she could make was cabbage soup!

Helena Bonham Carter played Mrs Bucket and since Charlie and the Chocolate Factory, she has gone on to act in films such as Harry Potter and Alice in Wonderland.
Helena Bonham Carter
She's also acted in TV shows such as Merlin and The Crown. She's been a busy gal since her days of playing Mrs Bucket.
Ah, Veruca Salt. The bratty, spoilt, mean girl who happened to win a golden ticket. I mean, is it really any shock she is the way she is with a name like Veruca?
20) Veruca Salt
Veruca may have appeared sweet and innocent on the surface, but her actual self wasn't to be messed with.
Here come the biggies!
Veruca Salt was played by actress Julia Winter who is originally from Sweden! She has gone on to act in Dick and Dom in a Bungalow.
Julia Winter
Besides Charlie and the Chocolate Factory, Julia Winter hasn't acted in any other films – what happened?
We all loved
Augustus Gloop.
The spoilt, obnoxious and (always) hungry kid from Germany, who was the first winner of the golden ticket.
21) Augustus Gloop
Augustus fell into the chocolate river (we're all kind of jealous) and is then brought into the fudge room where the Oompa Loompas fish him out of the chocolate (not so jealous of that).
Augustus is played by German actor Phillip Wiegratz who, since Charlie and the Chocolate Factory, has gone on to act in numerous German films.
Phillip Wiegratz
Some examples include Die Wilden Huhner, Es Ist Ein Entsprungen and Ruby Red. Time for the subtitles again!
Are you ready?
Violet Beauregarde was the extremely competitive child and the winner of the 3rd golden ticket!
21) Violet Beauregarde
Violet won an impressive 263 trophies and medals in a variety of different activities, ranging from kung fu to cheerleading!
Her most proud achievement? Her status as the Junior World Champion Gum Chewer – alright, then.
Gum Chewing for the win…
Fun fact: throughout the film, Violet's nationality is never mentioned! So your guess is as good as our's when it comes to guessing where she is from!
She also only ever refers to her mum as Mother – again, we're not really sure why! But, they do having matching hair and wear matching outfits!
Twins or mother and daughter?
Violet Beauregarde was a force of nature and not to be messed with – she'd fight you until she won!
Recognise the actress?
Violet was played by AnnaSophia Robb, who made her acting debut in the film Because of Winn-Dixie. 
All grown up…
She has since gone on to act in films such as Bridge to Terabithia, Jumper and Soul Surfer. 

She is set to star in the 2019 release Words on Bathroom Walls – we're guessing it's a horror?  
She's Carrie Bradshaw!
She was also the lead in the hit TV show The Carrie Diaries, playing the young Carrie Bradshaw! 
She most recently starred in the TV show Mercy Street, playing the character of Alice Green. 
22) Oompa Loompas
The Oompa Loompas have (arguably) become one of the most desired Halloween costume ever! Who wouldn't want to look like this?
Oompa Loompas everywhere…
Fun fact: there was 165 Oompa Loompas throughout the film and they were all played by this actor.
Deep Roy
Deep Roy has since gone on to act in films such as Star Trek, Transformers: Revenge of the Fallen and Mantervention. 
He has also acted in TV shows such as
The X Files, The Jamie Kennedy Experience
and
Eastbound and Down. 
23) Charlie Bucket
Here's looking at you kid! The main child in the film, Charlie. He is the kind, sweet, English speaking boy (fun fact: in the 1971 film, he had an American accent).
Charlie wasn't really like the other kids, but that didn't make him any less of a crowd favourite!
Freddie Highmore
Charlie was played by actor Freddie Highmore, who made his acting debut way back in 1999 when he starred in the film Women Talking Dirty. 
Recognise his face?
Even before he acted as Charlie, you probably recognised him for playing Peter Davies in Finding Neverland. 
Freddie Highmore
Since his days of playing Charlie, Freddie has gone on to act in numerous films and TV shows. It's actually very impressive.
He's starred in hit films such as Arthur and the Invisibles, The Art of Getting By and he has voiced in the film Astro Boy. 
Rough times…
Most recently, you can catch him as Dr Shaun Murphy in the hit TV show The Good Doctor. 
He also starred in an impressive 50 episodes of the TV show Bates Motel. He also directed an episode!
He's come a long way since playing little Charlie…
It's safe to say that Freddie Highmore has had an incredible career so far – and it doesn't look like it's about to slow down at any point either…you go Freddie!
Mr Wonka himself….
Here we go – let's look at Willy Wonka. Perhaps the most famous character, Willy Wonka: he entertained us all with his slightly odd personality.
24) Willy Wonka
As the founder of the Wonka Candy Company, Willy Wonka was the magic behind those favourite chocolate bars and candies!

In the film, he was portrayed as slightly weird and slightly childish. I mean, we can't all be perfect can we?
He really does look quite creepy at times…
Willy Wonka really didn't like parents. He despised the concept of parenthood, to the point that he couldn't even say the word parent! Bizarre!
Nevertheless, Willy Wonka was a character we all loved – after all, he did give out 5 golden tickets for his chocolate factory!
Did he ever change throughout the film?
Willy Wonka was played by this famous Hollywood actor who we all know and love!
It's all to be revealed…
Yes, the time has come! The actor who played Willy Wonka? It's only the one and only Johnny Depp!
Johnny Depp
Johnny Depp made his acting debut acting in the 1984 film Nightmare on Elm Street.
Before he was cast as
Willy Wonka,
he was already a household name. He had acted in iconic films such as
Finding Neverland
(starring alongside Freddie Highmore) and
Pirates of the Caribbean! 
It's Captain Jack Sparrow!
Since his days as Willy Wonka, well his acting list just goes on and on – it's endless!
He's gone on to act in films such as Alice in Wonderland, The Tourist, Dark Shadows and The Lone Ranger. 
He looks slightly different now…
Having been nominated for 3 Academy Awards, it's safe to say that Johnny Depp has had an impressive career!
Remember Charlie And The Chocolate Factory? This Is What They Look Like Now!
"Oompa Loompa doopity doo, I've got a perfect puzzle for you…"
I'LL BE GOOD. I PROMISE. I CAN CHANGE.
…I mean…who said that?
Let's be really honest though, how many of you are still waiting for your golden ticket?
Willy Wonka's chocolate factory was the stuff of magic back in the day. Children across the globe were lining their shelves with Roald Dahl's 1964 iconic children's fantasy novel: Charlie and the Chocolate Factory.
That book taught us kids a lot and not just that Augustus Gloop's love of food gets more relatable with age.
If you didn't read the book, you most likely watched the movie.
Or should I say movies, after a remake of the original Willy Wonka and The Chocolate Factory (1971) came out in 2005 – starring none other than Hollywood Hunk Johnny Depp.
Charlie, Veruca, Augustus, Mike and Violet were the five lucky kids that got to enter the mysterious chocolate factory and meet the ever more mysterious Mr Wonka.
So after 46 years, what are the cast up to these days?
"Come with me and you'll be in a world of pure imagination…"
Charlie Bucket – Peter Ostrum
You remember Charlie – the poor kid living in the depressing run-down house with his all his extended family?
Forget the chocolate factory, the true miracle is how well they all get on under one roof!
GOLD always believe in your soul
Charlie is the main protagonist and ends up being the luckiest kid in the world when he manages to find the last golden ticket – the key to this chocolate factory that everyone's been banging on about…
The goody two shoes is a parents' dream. He's nice and respectful and doesn't even mind that his best friend is his grandad!
Nice hat
But what ever happened to the little blond haired, blue eyed angel child? After his success in Willy Wonka and The Chocolate Factory, we never saw him again.
The child star – Peter Ostrum – who was born on 1st November 1957 in Texas, Dallas made his first and only film appearance as Charlie.
I moustache you a few things Peter…
He decided that he didn't want to pursue acting as a career and even turned down a three picture film contract.
He became a vet…
In 1984, he went and got himself a doctorate from Cornell University College of Veterinary Medicine.
He loves animals
He currently works as a vet to large farm animals in the rural state of New York.
He also visits schools to talk about his experiences and his career as a veterinarian.
Sorry I don't have any everlasting gobstoppers on me today…
He looks back on his acting fondly but feels like he made the right decision to quit.
He said:
"The entire experience was better than enjoyable. It was really interesting. But I had a chance to see what everyone's job entailed and I knew I didn't want to do any of those things for a living."
No regrets
He was eager to have a normal life:
"When it was over, I was anxious to become just another kid again."
Fun fact
Did you know in the scene where Gene Wilder (who plays 'Willy Wonka') is shouting at Charlie, the reactions are genuine?
The joke's on you, Pete
Apparently Gene Wilder and director, Mel Stuart, were in on it – but poor Peter had no idea that the scene was going to go that way.
He said:
"He frightened me! We had become good friends during the filming, so I had no idea why he was yelling at me during the scene."
What just happened?
"The director then yells "cut" and Gene all of sudden smiles and was like "great job!" I was so confused on what just happened, but realized he and David (Seltzer) had prepared how to do the scene and didn't want to tell me so they could get a more genuine reaction. What can you say, it worked."
We're going to have to go back and watch that again now! Even if they did scare him to death. You've got to suffer for the art sometimes, right?
One of the greatest child stars
In the list of The Greatest: 100 Greatest Kid Stars Peter came number 78, which is a pretty amazing achievement (if we do say so ourselves).
The film wasn't a hit originally
It seems mad to think that the film wasn't an overnight success, after it's still being talked about nearly 50 years later!
A slow burner
In past interviews, both Peter and the late Gene Wilder spoke about how the film flopped when it first came out.
Peter said that:
"The film wasn't a hit originally – Back then when the film came out, there was no red carpet premiere. I was in my hometown in Ohio and they had an opening there and I was the only one there…
Waiting to be validated
…There was a little bit of fanfare but not much and the film died a quiet death. It had lukewarm reviews and people forgot about it. It wasn't until video ten years."
Gene Wilder said that the secret to the love of the infamous blockbuster was down to the children who 'understood it' in a way the adults couldn't.
A distant memory
Peter said:
"When the picture was over, it was like it had never happened. I returned to school and by the time it was in theatres I'd changed a lot so I wasn't even recognised much. So when I was, it was always a nice experience because people like 'Charlie'. He's a nice kid."
Veruca Salt – Julie Dawn Cole
Everyone remembers the bratty, spoilt and positively vile child who was very fittingly named Veruca Salt.
Get me an oscar now!
She was the second of the five children to win a golden ticket (although luck was definitely not a factor).
Veruca was played by British actress, Julie Dawn Cole, who is the only one of the children in the film to still be acting!
Still sporting the red
She now manages a children's drama school called Centrestage and is also a qualified fitness instructor.
In the 2000s she worked on several projects including ITV's Fat Families, a series released in 2005.
She nearly won the leading role in Alice's Adventures in Wonderland
Shortly after the release of Willy Wonka and the Chocolate Factory, Julie came runner-up for the leading role in Alice's Adventures in Wonderland but narrowly missed out.
She kept some souvenirs
Even though the cast were told to return all the props, Julie managed to keep hold of the 'everlasting gobstopper' and 'golden ticket'.
Don't let the oompa loompas find out!
It seems that Julie has always kept the character very close to her heart, as she even calls her daughter 'Veruca' whenever she comes out with anything obnoxious.
Julie said:
"I'd just go, 'Is there a problem, Veruca? Can I help you?'. That always snapped her out of it."
The Veruca Salt Sessions
Julie has also had a lot of fun with the character in her professional life. She co-starred in the Edinburgh Fringe show Willy Wonka Revisited: The Veruca Salt sessions. 
Her role involved her playing a semi-fictional version of herself, where she had to talk about Veruca and obsessive fans while her co-star talks about his obsession with the character.
Growing up
During filming, the star actually celebrated her 13th birthday on the day that she performed the infamous song I Want It Now.
I wonder if she did get what she wanted in the end…?
Augustus Gloop – Michael Bollner
You remember this greedy chap who got stuck in the pipe after falling into the chocolate river?
Dying in chocolate isn't the worst way to go…
Augustus Gloop taught children a valuable lesson about the consequences of too much snacking, but what is he up to now?
Michael Bollner, who was born in Munich, Germany in 1958 now owns his own accounting firm.
Quick maths
He is now working as a tax accountant in Munich, Germany which is the same location Willy Wonka and the Chocolate Factory was filmed all those years ago.
During the filming of Willy Wonka and the Chocolate Factory, Michael didn't speak English that well as his native language was German.
Augustus Gloop
As a result, he had to be coached through his lines by different crew members.
He didn't have a dressing room
Michael definitely pulled the short straw, as he didn't have anywhere to change when getting into the character of Augustus Gloop.
Luckily he was a local
Conveniently. he lived nearby so he would get dressed at home before walking over to the studio.
That's pretty handy! It's a shame that his role in Willy Wonka and the Chocolate Factory would be his only acting role.
Acting career cut short
Michael actually wanted to pursue a career in acting after the film turned out to be a hit.
Sadly, his dad didn't think it was a good idea and thought he should continue in education.
What might have been…
It seems that the original Augustus Gloop did pretty well for himself, now having his own business!
Violet Beauregarde – Denise Nickerson
The bubble gum brat was another one of the five children to get booted out of the factory in a…we'll say unconventional…fashion.
Feeling a bit blue
Violet Beauregarde was infamous for her chewing gum obsession and ended up blowing up into a large blueberry, after trying out some of Wonka's gum (that had yet to be safety tested).
So whatever happened to her? Let's get the tea on Denise Wickerson who played her.
Denise Wickerson
Denise quit acting in 1978, but she had quite a few acting roles throughout the seventies.
She was even considered for the role of Regan MacNeil in The Exorcist (1973). Can you imagine?!
Princess Leia
Denise also auditioned for role of Princess Leia in the Star Wars franchise, but the role went to Carrie Fisher.
Life after acting
Denise decided to pursue a career in nursing after she quit acting, following a good run throughout her teens.
New beginnings
After nursing, she followed in the steps of fellow co-star Michael Bollner and became an accountant.
In an interview with Celebrity Parents magazine, Denise recounted her experience on the set of Willy Wonka.
Iconic
"When people first meet me and find out I played Violet, there are two reactions. The first reaction is that they break out in a big smile. Or, they say, "No way!" And I'm like, "Truly? I have a far bigger imagination than to be a fruit in a kids' movie!"
Sadly in June 2018, Denise suffered from a stroke that left her unable to walk or talk.
Get better soon Denise
Thankfully, Denise was released from hospital in August and has since been at home recovering.
Mike Teavee – Paris Themmen
Let's not forget who made the rule 'if you look at the TV long enough, you'll get square eyes' a thing.
TV-obsessed
Mike Teavee was the obnoxious kid who was obsessed with watching TV and westerns, then ended up getting shrunk. Karma.
The actor Paris Themmen decided to quit acting at the age of 14 so that he could 'just be a kid'.
He wanted a normal life
Even though he stopped acting, he still went and obtained a B.F.E in Theatre from New York University.
Since then, he has appeared on a number of game shows. He also worked as a Business manager for Walt Disney Imagineering! Impressive.
Travelling the world
Paris also discovered a love of travel and has been to over 60 countries over the years.
Workaholic
Paris Themmen has been one busy bee after a career spanning from acting, to production work, to becoming a C.E.O.
Access International
He founded Access International – a travel service created for arranging flights to Europe for backpackers.
Considering Paris was the youngest of the Wonka lot, that's pretty impressive to see how much he's achieved.
He still meets up for reunions
He's since popped up on a number of TV shows including a 40th anniversary reunion on NBC's Today Show with the cast of Willy Wonka and The Chocolate Factory.
He also appeared in a season six episode of Star Trek: Voyager back in 2000, just because he was a fan. Why not, eh?
He's got the brains
The man even won Trivial Pursuit (the TV version) in 1993 – come on, you're making everyone look bad!
Mr Willy Wonka – Gene Wilder
"Welcome my friends, welcome to my chocolate factory."
Mr Wonka has to be one of the best characters from our childhood.
Fashionista
The weird and wonderful owner of the chocolate-based heaven was played by the late Gene Wilder.
Gene Wilder had a long career in performing and we couldn't have imagined a better fit for the character of Mr Wonka!
Greatest movie character
Mr Wonka is ranked number 38 on Premiere magazine's 100 Greatest Movie Characters of All Time.
But what do we know about the man behind the bow tie and top hat?
Jerome
He was actually born Jerome Silberman – he picked the name 'Gene Wilder' because he couldn't see a 'Jerry Silberman' playing Hamlet.
Wilder and free
The reason he took the name 'Wilder' was because of Thornton Wilder's play Our Town – which he loved.
It's all for mum
Originally, he chose the name 'Gene' because he thought it was nice. It was only later he realised he chose it subconsciously in honour of his late mother 'Jeanne'.
She was ill a lot when he was young, so he spent a lot of time cheering her up with his performing.
I'm not crying, you're crying…
Before acting, he was in the United States Army in 1956 for two years, serving in the medical corps.
His collaboration with director Mel Brooks on Young Frankenstein (1974) earned him his second Oscar nomination (this time for his writing along with Mel).
Legend
He also made a huge name for himself and his partnership with Richard Pyor, after working on satirical western film Blazing Saddles (1974). 
Love love love
In 1984, Gene married American comedian and actress, Gilda Radner, after meeting her on the set of the film Hanky Panky released in 1982.
The Gilda Club
Sadly, Gilda passed away in 1989 after a battle with Ovarian Cancer – Gene set up The Gilda Club in her honour!
The Gilda Club is an organization designed to help cancer patients and offer support to them as well as their families and friends.
Return to the Chocolate Factory
In October 2001, Gene did a special performance at the Westport Country Playhouse, where he read from Charlie and the Chocolate Factory to support families who had been affected by 9/11.
When speaking about his role as Willy Wonka, he said:
"I said, "I'd like to come out with a cane, and be crippled," and I said, "because no one will know from that time on whether I'm lying or telling the truth." And he said, "You mean–if we don't do that, you won't do the part?" And I said, "Yeah, that's what I'm saying…
Gene had specific ideas for the character
…and I meant it, too. Because it was a tricky part. But that element, of 'who knows? is he lying, or is he telling the truth?' is what my main motor was. And I liked that; it appealed to me a lot."
He wasn't a fan of the remake…
He said:
"I think it's an insult. It's probably Warner Brothers' insult. Johnny Depp, I think, is a good actor, but I don't care for that director."
Battle of the Wonkas
He also criticised it to The Daily Telegraph:
"It's all about money. It's just some people sitting around thinking, "How can we make some more money?" Why else would you remake "Willy Wonka."
Don't hold back, Gene!
Still, we can't ever forget the original and it will remain timeless.
A world of pure imagination
Gene Wilder passed away in 2016 due to complications related to Alzheimer's, but his memory lives on in the countless number of children's lives he touched with the character.
His nephew said:
"The decision to wait until this time to disclose his condition wasn't vanity, but more so that the countless young children that would smile or call out to him "there's Willy Wonka," would not have to be then exposed to an adult referencing illness or trouble and causing delight to travel to worry, disappointment or confusion."
Mr Wonka lives on
…He simply couldn't bear the idea of one less smile in the world."
Time is a precious thing…
Mrs Bucket – Diana Sowle
Charlie Bucket's poor mother who has to fend after a kid, husband and two sets of grandparents deserves some recognition!
This mom needs a medal
What do we know about Mrs Bucket? Apart from the fact that she makes a mean cabbage soup.
The actress, Diana Sowle, is the only remaining adult in the film who is still around today!
Looking fab
She's currently living in Washington DC and is still taking on roles in theatre into her eighties.
She's even taken on voice acting and voiced various elderly female characters in the game Fallout 3 in 2008.
Killin' it
She didn't do a lot of screen roles following her stint in Willy Wonka and the Chocolate Factory.
Not many on-screen roles
Her only other film roles were in 1994, where she appeared as a hairdresser in Guarding Tess and a cartel maid in Clear and Present Danger.
Cheer up Charlie
'Cheer up Charlie' was a song performed by Diana in the film; her most iconic moment throughout.
She's since met up with the cast for various reunions and still remembers the experience fondly.
Taking a trip down memory lane
She said:
"My husband and I were living in Germany at the time. My husband worked for the government. I have been producing plays and we toured in what were known as the America houses. They are like cultural centers…
…They were just finding out who was around in Germany. One day, I got a call-in to audition for it and that was it."
The rest is history
Diane said that when the film came out, it didn't do so well:
"It didn't really get good reviews was it was released. Back then, I thought too bad this would have been a nice opportunity. I sort of closed the window on it at that point."
Little did she know, Mrs Bucket would still be talked about half a decade later!
Grandpa Joe – Jack Albertson
Grandpa Joe was just as much a kid as the rest of the cast – we can still feel his joy at discovering that Charlie found the last golden ticket.
Everybody get down now
Jack Albertson played the lovable grandad and had an extremely successful acting career before and after the film came out.
He won the Triple Crown of acting in 1976 – the eighth performer to ever do this.
Hollywood walk of fame
It came after his success in winning an Oscar, Tony and Emmy over the space of ten years.
He also has his own star on the Hollywood Walk of Fame – it's on 6253 Hollywood Boulevard.
Dancing with joy
Before his death, Jack had a career that spanned over more than half a century! Good going Jacky lad.
He's dabbled in everything
He said:
"I started out in vaudeville, and vaudeville died. I hit the burlesque houses and they padlocked 'em…
What next…
…I tried radio, and you know what happened to radio. Then live TV, and it vanished…
…Now that I've finally got a toehold in movies, look what's happening to them."
It's the millenials at it again.
He appeared in more than 30 films
He appeared in over 30 films alone and his television credits are just as long!
After living in Hollywood for a number of years, the actor got some bad news…
A star until the end
He found out that he colorectal cancer in 1978 but didn't tell anyone about it and carried on acting until his death.
Oompa Loompa – Rusty Goffe
Rusty Goffe is one of the few remaining members of the cast who is still around and acting.
When the squad get ready for the sesh…
The English actor – who has dwarfism – has been acting since 1963 and played the leader of the 'oompa-loompas'.
Since then he has appeared in Star Wars: Episode IV – A New Hope (1977).
May the force be with you
He has also been in multiple Harry Potter films playing various different characters such as Gringott's bank goblin.
He said in an interview that his favourite role was in Willy Wonka and the Chocolate Factory.
He enjoyed being an oompa-loompa
He said:
"It was only since the fantasy films came of age, when they wanted little people to portray goblins, elves and robots, that a lot of short people gave up lucrative day jobs to be in the movies."
What else has he been up to?
He worked as a weatherman for Britain's Bounciest Weather, which appeared on L!VE TV from 1995-99.
Jump!
He also runs a theatre with his wife in Leighton Buzzard; his students have gone off to do great things.
Rusty has admitted although he feels lucky for the opportunities he's had over the years, he would like to be taken more seriously as an actor.
Typecasting
He said:
"I would like to do a 'normal' role on a movie. It doesn't really frustrate me but people do typecast little guys and think we can only do things in masks and costumes."
He added that:
"I would like to do a more serious role and find a script that didn't look down on the dwarf, one with no hint of the usual jokes…
Rusty as the HP's Bank Goblin
…Really, we can see it is a little person – you don't need to ridicule him on film."
Arthur Slugworth – Gunter Meisner
Arthur Slugworth is the villanous rival of Willy Wonka who tries to steal his secret recipes (although it is revealed it was a set-up).
The baddie
"Oh, that Slugworth. He was the worst. Finally, Willy Wonka said 'I shall be ruined. Close the factory.', and that's just what he did. He locked the gates, and vanished completely."
-Grandpa Joe
The dastardly character (who turned out to be the good guy) was played by german actor, Gunter Meisner.
He still scares us…
Up until his death, Gunter played numerous roles over the years – including Adolf Hitler and various Nazis.
Did you know he was actually in a Nazi death camp during the second World War?
The haunted look says it all
He also founded the Gallery Diogenes in Berlin (1959), which showcases visual art as well as absurd theatre.
Ace of Aces
Post-Willy Wonka, he acted as Hitler in the 1982 action comedy L'as des as as well as in The Winds of War.
Who's there?
Throughout the eighties, he made appearances in multiple British and foreign TV series and films.
Sadly, he passed away at age 68 on 5th December 1994, due to heart failure.
Gunter Meisner
Tragedy struck during filming for the television series Tatort – a crime series set in Germany.
The actor was fluent in four languages and acted in over 100 films – he truly dedicated his life to the arts!
A life of film
Throughout his career, Gunter specialised in comedies and classical drama. He also performed on Broadway!
Mrs Teevee – Nora Denney
Mrs Teevee was the mother of TV-obsessed brat Mike Teevee. The actress was Nora Denney.
Nora Denney
She was actually the second choice to play Mike Teevee's mum on Willy Wonka and the Chocolate Factory.
The producers wanted Jean Stapleton, but she turned down the role in order to take part in a TV pilot. Sassy.
How Nora began
Playing Marilyn the Witch, a presenter for horror movies on Channel 5, was her first big break!
She got the nickname 'Dodo' which was taken from the first syllable of her first name.
The Weirdos
Her sons, John and Dix Denney, set up the punk band The Weirdos which are based in Los Angeles.
Film credits
She starred in films throughout the seventies, eighties and nineties including I Wonder Who's Killing Her Now? (1975) and Truman (1995).
Post Willy Wonka
Nora made her final film appearance in Ride with the Devil (1999), where she played an elderly woman.
This was to be her last film role, as she sadly passed away on 20th November 2005 at age 78.
Marilyn The Witch
The actress has a facebook page in her honour with information about her life and career.
It includes photos of her in her youth, as well as snapshots from her film appearances.
Nora in 1951
She clearly made quite an impression on fans! Up until her death, Nora was married to Art Director, Alan Denney.
Mr Salt – Roy Kinnear
Mr Salt was the sleazy businessman father of the spoilt Veruca Salt, who memorably fell down the rubbish shoot along with his daughter.
Salty
The actor, Roy Kinnear – who was born in Wigan, Lancashire – played the awful character.
He attended the Royal Academy of Dramatic Art in London, before taking on national service.
Household name
He began his career on stage, radio and television in Scotland before he landed his big break on the TV series That Was The Week That Was (1962).
Alongside acting, Roy did a lot of charity work for disabled children, as his daughter Karina had been born with cerebral palsy.
A career spanning three decades
He typically played slightly sinister characters and acted as Moriarty's henchman in The Adventure of Sherlock Holmes' Smarter Brother (1975).
Rory Kinnear
Did you know actor Rory Kinnear is Roy's son? We can definitely see a resemblance there!
Like father like son
Rory Kinnear followed in his father's footsteps and became an actor. He's appeared in The Imitation Game (2014) and Skyfall (2012).
Rory's also been nominated and won several acting awards over the years – taking on a number of projects post Willy Wonka!
Tradgedy
Tragically, the actor passed away suddenly in 1988 after a stunt gone wrong while filming The Return of the Musketeers.
He accidently fell of one of the horses and fractured his pelvis. He was taken to hospital.
The actor was filming a difficult stunt
Although he didn't die from his injuries, the shock of the experience caused him to have a heart attack, which he sadly did not recover from.
Mr Beauregarde – Leonard Stone
Mr Beauregarde was the father of bubble-gum brat Violet Beauregarde, played by the late actor Leonard Stone.
Whyyyyyy
Leonard Stone was born in Salem, Oregan on 3rd November 1923 and had an acting career of fifty years.
He was nominated in 1959 for a Tony Award for his performance in Broadway's Redhead.
Is this thing on?
Did you know he also served in the Navy during World War II? He was a midshipman.
He trained with the U.S Navy and worked alongside recruits in Japanese waters, before he began his acting career.
Education
After his time in the Navy, Leonard went on to study drama at the The Royal Academy of Dramatic Arts.
Wheel of Fortune
In spite of his celeb status, Leonard took part in the game show Wheel of Fortune in 2000 as a non-celebrity contestant.
Fun and games
He ended up coming second place and won $4,250, as well as a trip to Bermuda!
On landing the part in Willy Wonka and the Chocolate Factory, he said:
"Mel Stuart (the film's director) called me in because I had worked with him before on another picture (1970s "I Love My Wife") He knew me…knew my work and he said "if you want to do it we can do it."
Easy peasy
He added that:
"It was very exciting.  They didn't allow us to see it until it was time to shoot it.  So when we walk through the door and see the room for the first time, we really are seeing the room for the first time.  The reactions they got on film were real….we were stunned it was so beautiful."
Leonard was one of the only remaining adults to still be around in 2010, but sadly he passed away a year later.
Always remembered
After a small battle with cancer, he passed away the day before his 88th birthday.
Real-Life Partners Of The Cast Of Bridgerton
It's nothing new to learn that the world loves a good Regency drama, but Bridgerton has stepped it up for Netflix's latest offering, in a take on the era which sees the young girls clamouring for a husband amidst the gossip of an unknown and troublesome Lady Whistledown. Not to mention Mr Darcy can well and truly step aside in light of the Duke of Hastings…
And yes, that is Billie Eilish's Bad Guy you heard on orchestra, as if this show couldn't get any cooler.
While the show has presented many suitable offerings for the dating pool, how are the stars faring in real life? Who are they dating? Are they dating at all? Are we in with a chance?
If you haven't already finished the show, spoilers may be ahead!
Henry Granville
We first meet Henry after being slated for his artistic style by Bridgerton brother, Benedict. Henry develops into a highly interesting character when revealing his private art studio to Benedict, and his other pursuits soon become clear…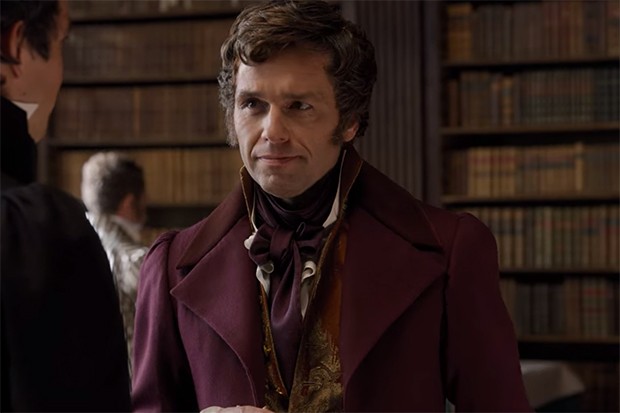 Image Source/Netflix
While many fans may have expected Henry and Benedict to have a little romantic something, it sadly doesn't happen! It would have been great to see a gay couple in the show (and it's still somewhat fulfilled in seeing Henry interested in men) but they would have made a very interesting couple!
Julian Ovenden
In a move that Anthony Bridgerton would be proud of, actor Julian is actually married to opera singer Kate Royal in real life. They have a son and daughter together.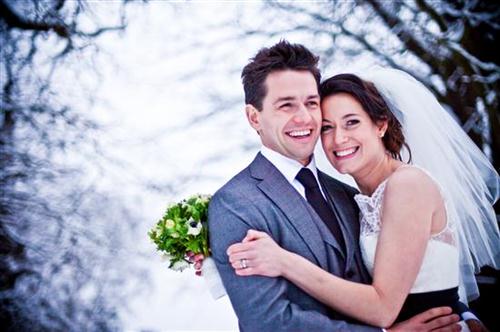 Image Source/Instagram
The pair married in 2010. An English actor and singer, Julian has starred in the West End and Broadway, and has starred in films as well as hit TV shows like Bridgerton. It's no surprise that he would have attracted the attentions of a fellow singer, then.
Colin Bridgerton
It can be hard to keep track of which Bridgerton brother is which, but Colin is the one with perhaps the most sensational hair and who decides to cause a scandal in the show by proposing to a certain pregnant lady…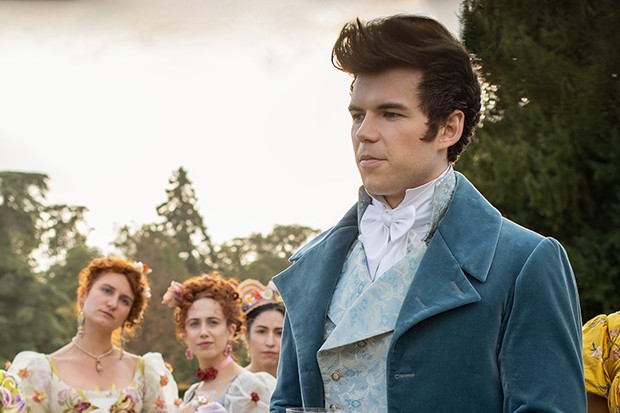 Image Source/Netflix
Although, many fans would be rooting for him and Penelope to perhaps end up together with their friendship being extremely sweet, a prospect which became all the more difficult viewing when we see Penelope struggling with the truth at the end of the series.
Luke Newton
In real life, Luke isn't shy about sharing his romance and doesn't have to worry about causing any scandal. He's been with his girlfriend, Jade Davies, since around 2019, and the pair seem very happy together based on his loved-up Instagram posts.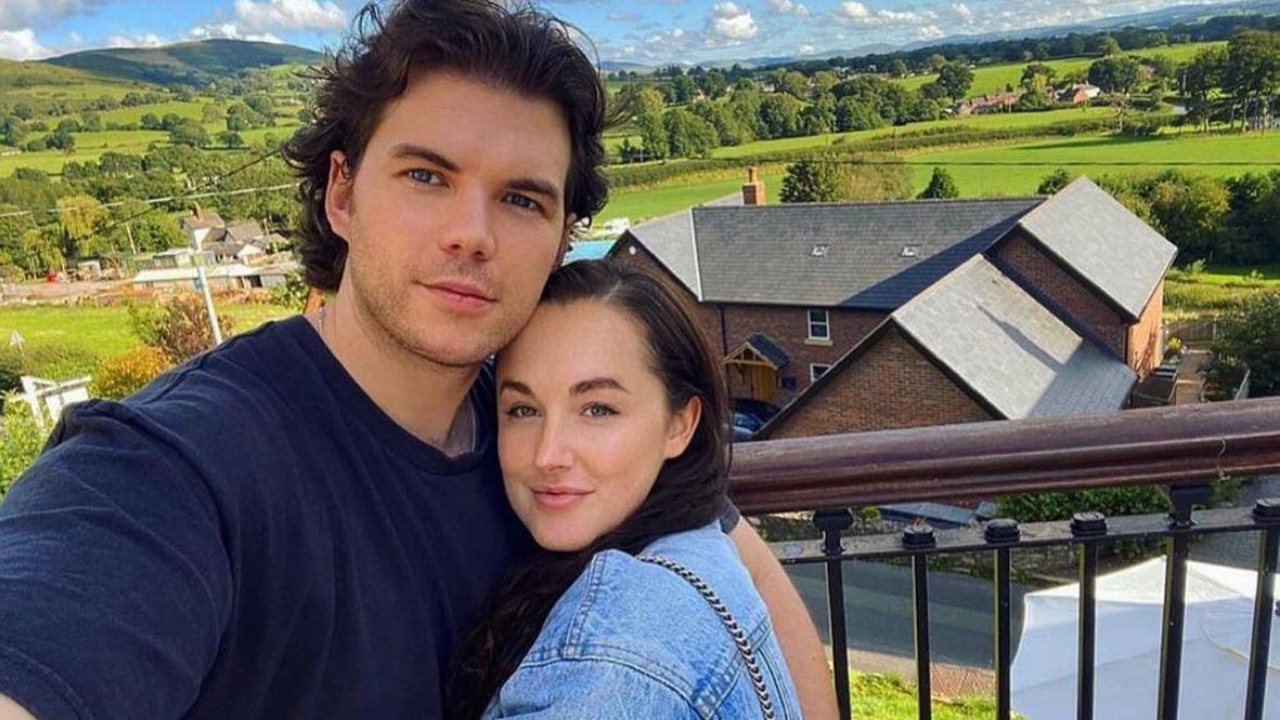 Image Source/Instagram
Jade Davies is an actress in her own right, with a focus on theatre performance, starring in popular shows such as Phantom of the Opera, Les Miserables and Chitty Chitty Bang Bang. She lives with Luke in London. Newton has also trained at the London School of Musical Theatre.
Prince Friedrich of Prussia
While it could be said that Prince Friedrich is supposed to be the antagonist in trying to woo Daphne and come between her and the Duke, in actuality the Prince is an honourable man who wants nothing more than to charm Daphne and buy her pretty necklaces.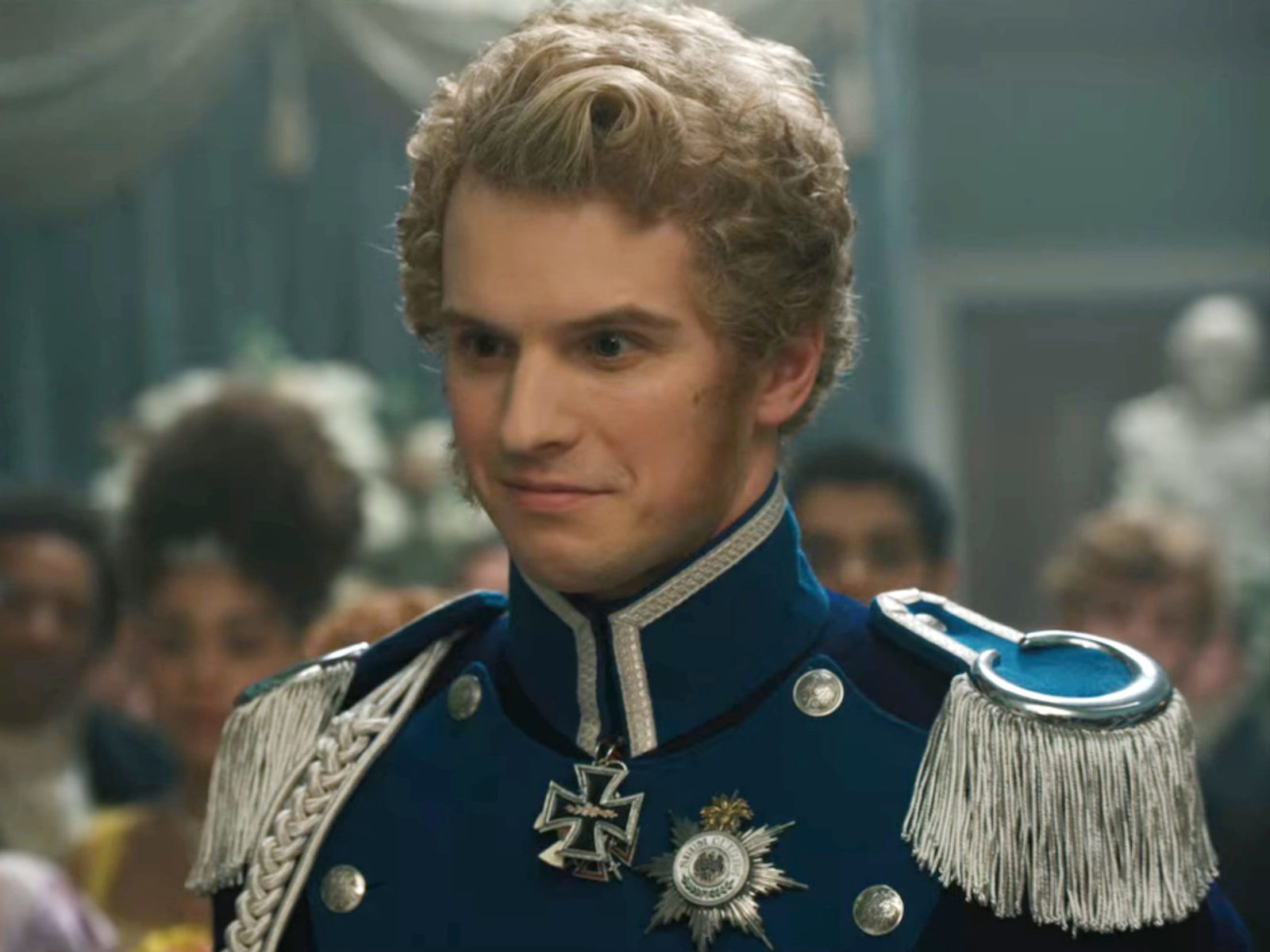 Image Source/Netflix
Eagle-eyed viewers will also recognise him from playing a certain Cormac McLaggen in the Harry Potter films, though his character is considerably different in this one, and he holds no talent for Quidditch or spellcasting in this period drama! Though perhaps a little more success at wooing the ladies.
Freddie Stroma
Freddie is actually married in real life, to actress Johanna Braddy. Both actors met whilst filming Unreal back in 2015. As well as an acting career, Stroma has also had a career in modelling, which comes as no surprise!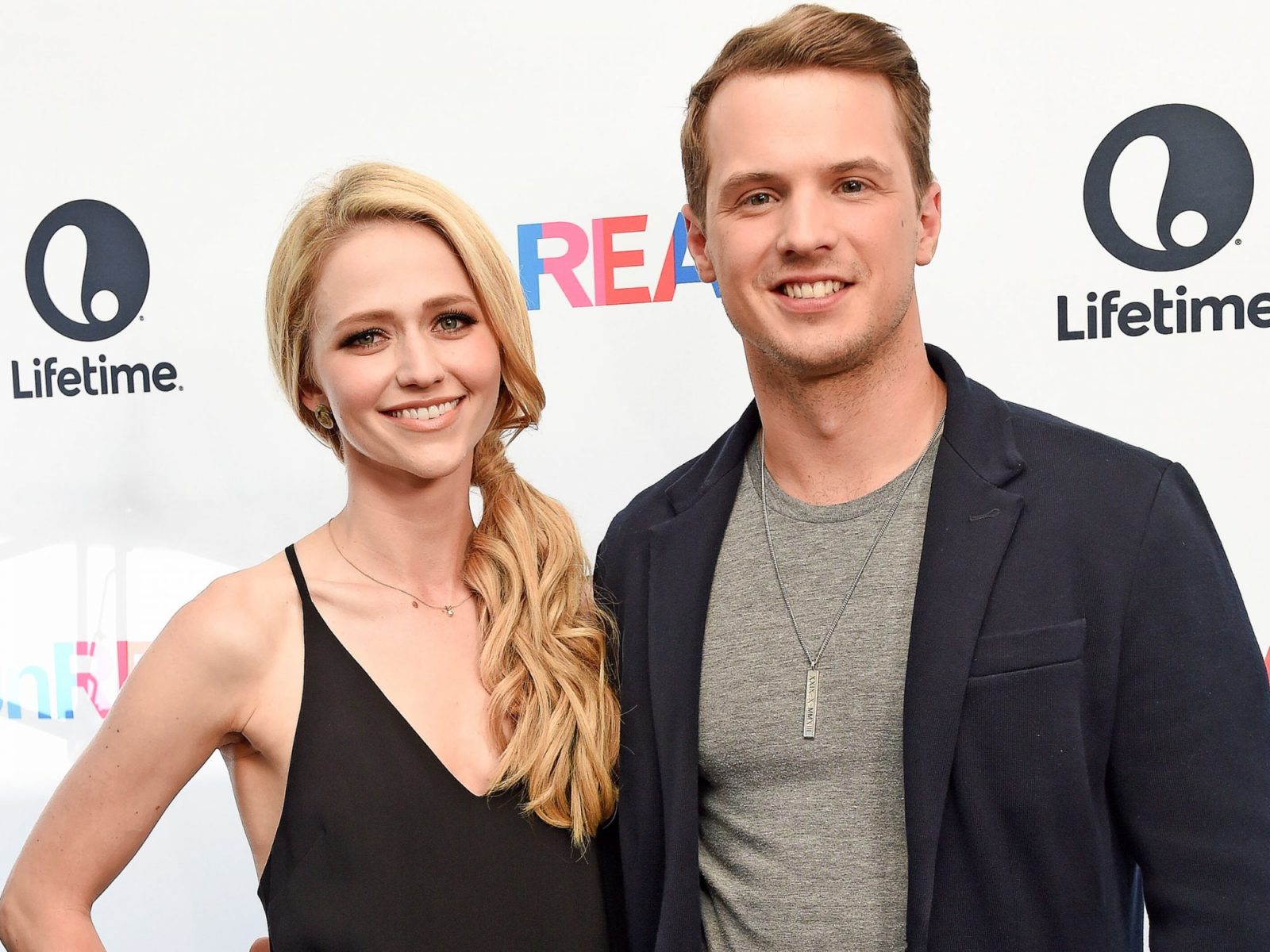 Image Source/Imdb
Stroma shows a lot of diversity in the roles he plays, from war films, regency periods, young wizards and more. He's been married to Johanna since December 2016, after the couple got engaged in May of the same year. Johanna has appeared in Paranormal Activity 3, Hurt and The Grudge 3.
Siena Rosso
We all felt for Opera singer Siena when Anthony told her to leave (sob), but it soon became clear that their relationship was more than just physical (even though the show enjoyed showing us just how physical they were together).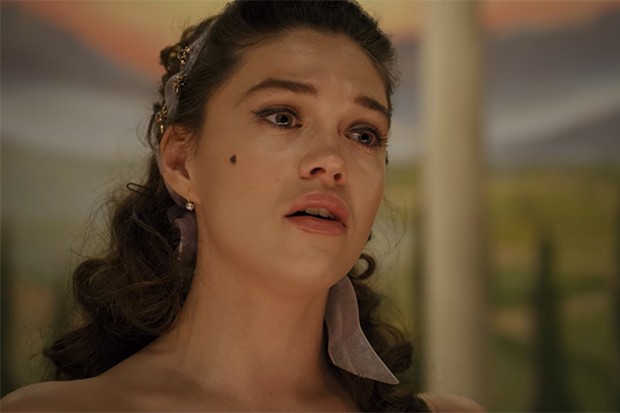 Image Source/Netflix
But Siena and Anthony were determined to persevere through the enormous class divide, as any good couple should, with Anthony being unable to put the singer out of his mind. As it seemed like they might actually find their happy ending in the season finale, Siena had other plans.
Sabrina Bartlett
In reality, actress Sabrina is dating fellow actor Tom Greaves, who starred in the 2019 short film Shuttlecock. Before Bridgerton, Sabrina was known for other television work, including war drama The Passing Bells, and a guest role in Doctor Who.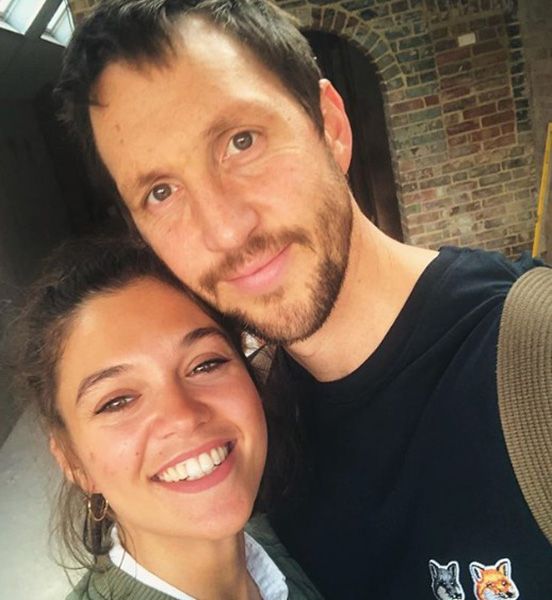 Image Source/Instagram
The pair are quite private about their relationship, but even they couldn't resist uploading an Instagram shot or two! Tom Greaves (not to be confused with the football player of the same name!) is also known for starring in Peter Rabbit and Strike. He was also part of the crew as a production assistant on Driving Lessons. 
Daphne Bridgerton
The beautiful leading lady, Daphne Bridgerton, spends a good deal of the show talking about her honour, reputation and marriage potential. She learns a lot about herself through her alliance with the Duke, Simon, too – including why you shouldn't go walking alone with him in a hedge maze.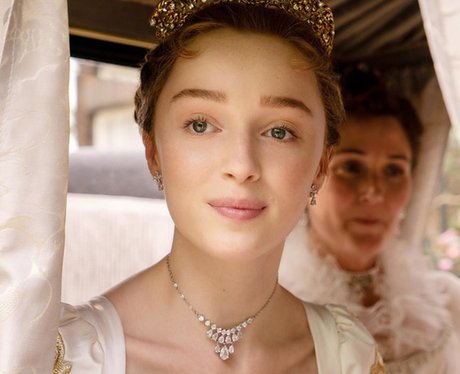 Image Source/Netflix
It soon becomes apparent, however, that her initial friendship with the Duke is turning into something more interesting (for both them, and us the viewers!). The Duke makes a very impressive speech as to why he's grateful he developed such a friendship with Daphne before falling in love with her.
Phoebe Dyvenor
A lot of people would love to learn that Phoebe is actual dating the Duke in real life, but alas, she has denied any rumours. It appears at the moment that Phoebe is enjoying single life, but she has previously been romantically linked to a few people, including Sean Teale, who is pictured below…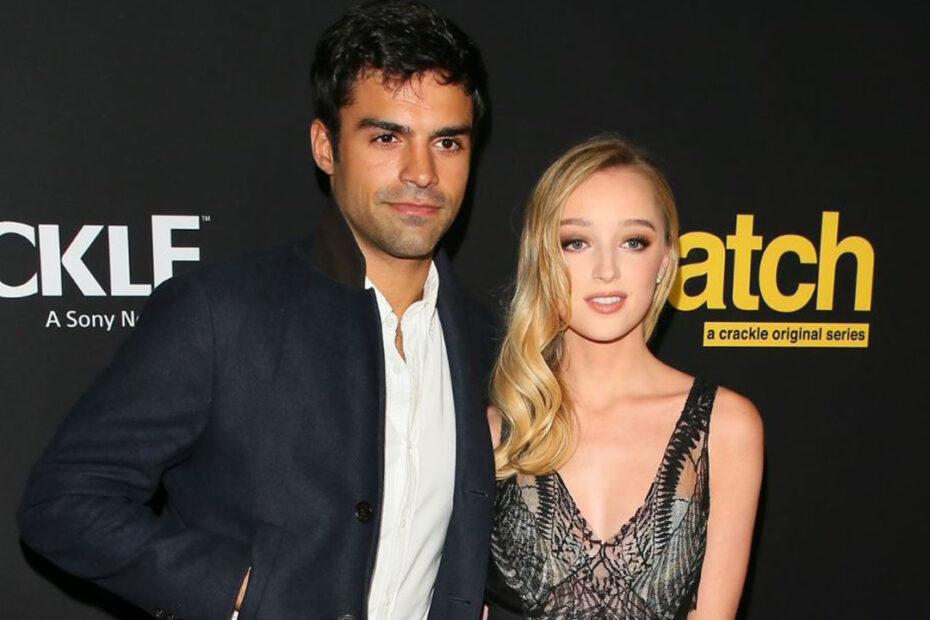 In 2014, Phoebe was in a then-relationship with a recruitment executive, Simon Merrill, but it wasn't to be. Needless to say, her being cast as the leading role in Bridgerton, and as the much-desired Daphne, means she'll undoubtedly receive a lot more attention, including the potential for new romance to blossom…
Queen Charlotte
This Queen dominates the show, not only visually with her amazing costumes and choice in adorable dogs, but also through her wit and affection for a good deal of gossip.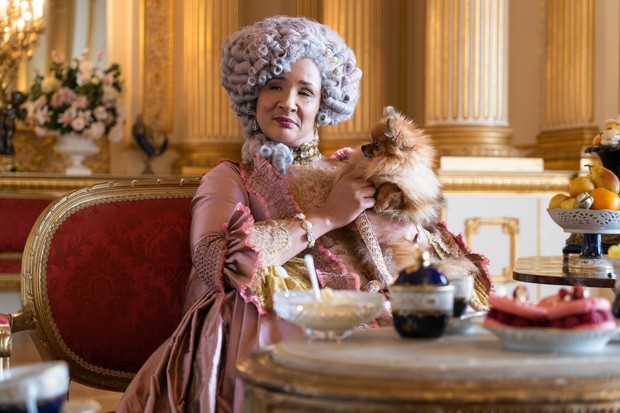 Image Source/Netflix
If we were in the world of Bridgerton, we'd want to impress this queen, too! In the show Queen Charlotte is married to a man descending into madness, which makes it understandable why she might want to keep herself occupied with the romantic affairs of others.
Golda Rosheuvel
In the Netflix hit, it seems the Queen is doing anything to keep herself distracted from her failing marriage, while in real life actress Golda is loved up with writer Shireen Mula, who she began dating back in 2013.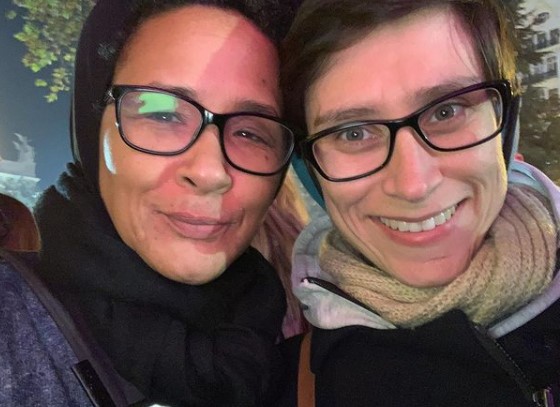 The couple shared their 7 year anniversary back in August 2020. As well as being an actress, Golda is also experienced with theatre work and singing, and with Shireen being an accomplished writer, there's no doubt the couple are probably always busy on a new project!
Marina Thompson
In perhaps one of the most tragic and complex ordeals of the show, Marina falls pregnant out of wedlock (absolute scandal) to a man she fell deeply in love with. Whilst being thrown from ball to ball in the hope of finding her a suitable husband, Marina is adamant that there is only one man she loves.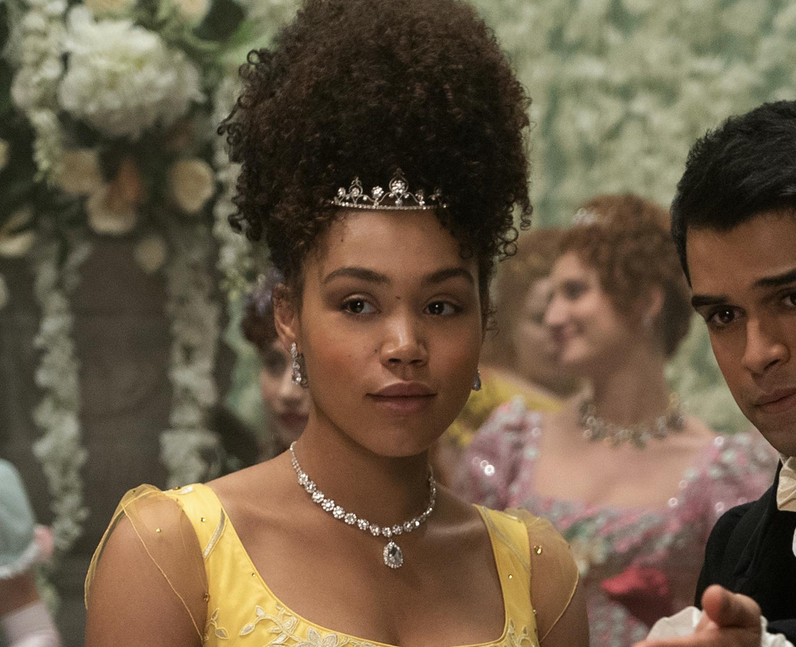 Image Source/Netflix
It's easy to feel sympathy for Marina in the show, and especially when she's forced to wear so much yellow against her better judgement. But towards the end of the season she sparked even more controversy through her plans for Bridgerton brother Colin…
Ruby Barker
Ruby's love life is much less complex than her character's, as it appears she's currently enjoying the single life (or at least keeping any relationship out of the spotlight).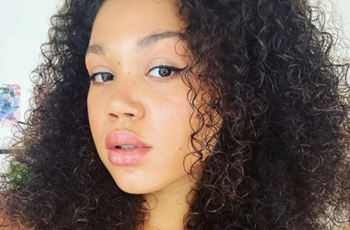 She's made it clear, however, that she's open to life and love. After all, appearing in a drama like Bridgerton with so much romance, drama and scandal, it's probably given her a new perspective on her own love life! Let's hope she can meet someone as charming as Colin in the real world, though.
Anthony Bridgerton
As the most dominating of the Bridgerton brothers, it's easy to see why Anthony could outshine the rest, which is pretty much due to him always forcing himself into a room or conversation where his sister is involved.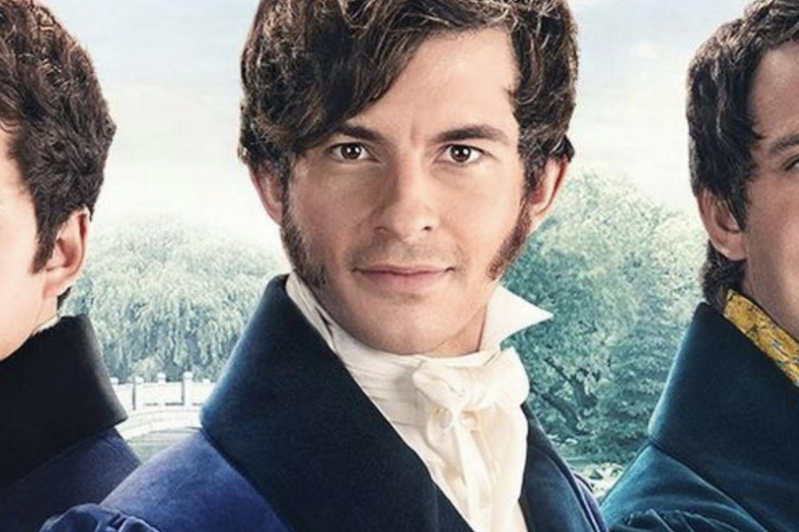 Anthony is obsessed with finding the right man for his sister, right before sneaking off to the opera for a meeting with his favourite opera singer and lover. It's somewhat hypocritical behaviour, of course, but it is endearing to see him care so deeply in finding the right suitor for his little sister.
Jonathan Bailey
Although Jonathan isn't currently dating anyone, opera singer or otherwise, he's spoken openly about being a gay actor and his own sexuality. Here's his on screen partner in Company – and we think they look pretty cosy together…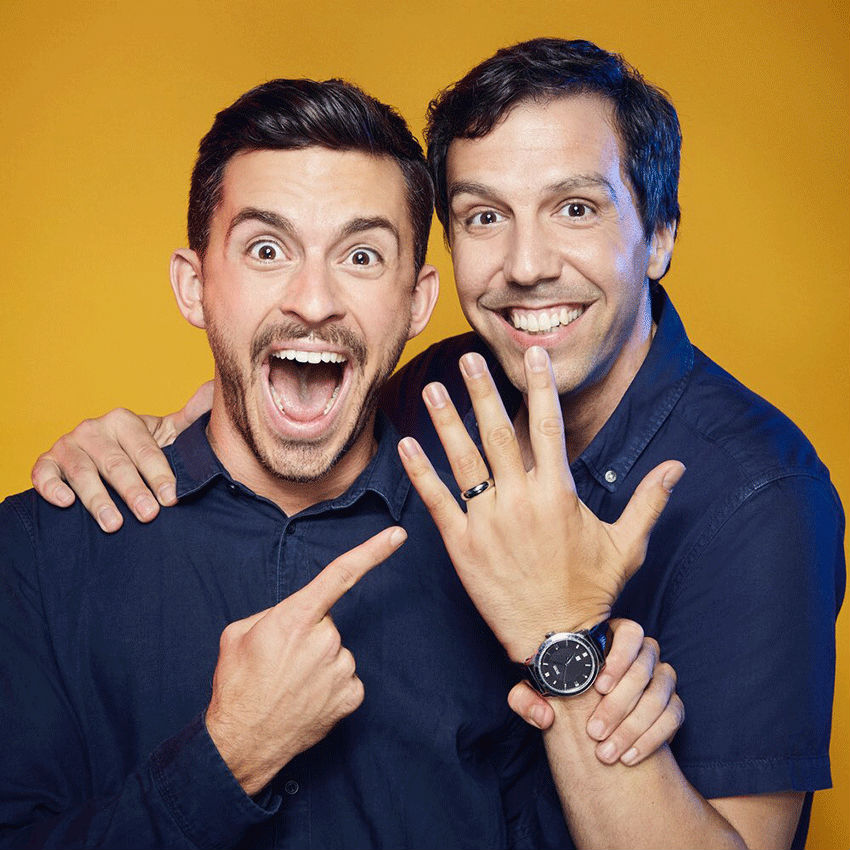 Image Source/Attitude
At the moment, it appears he's happy putting more focus on his career and returning as Anthony Bridgerton, of course! And there's no doubt that there'll be many romantic opportunities in Anthony's future love life in the show, unless his history with Siena Rosso means he closes himself off from anymore heartbreak for good..
Eloise Bridgerton
Eloise provides a character to which a lot of girls will be able to relate, in that she's just not that bothered about getting married and wants to be left alone to do her writing or further her own education.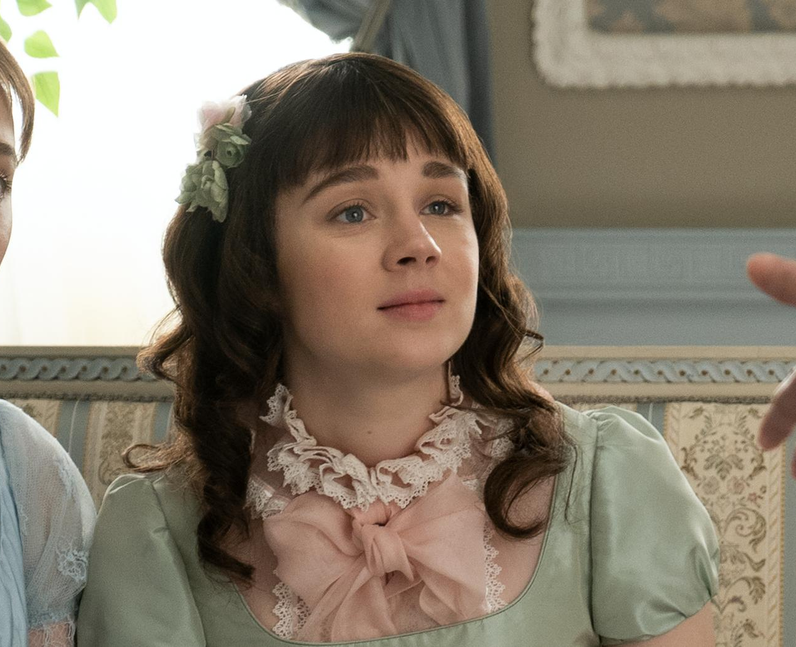 Image Source/Netflix
Eloise is more interested in finding out the identity of the mysterious Lady Whistledown rather than counting her suitors. And in a show which puts so much focus on finding love and marriage, Eloise's character is a truly refreshing one for those viewers who can completely relate to a young woman not wanting to settle down yet.
Claudia Jessie
Claudia is very private about her life off-screen and isn't a huge fan of social media, which means plenty more time spent with her long term boyfriend, Joseph. The pair met in Birmingham in 2015.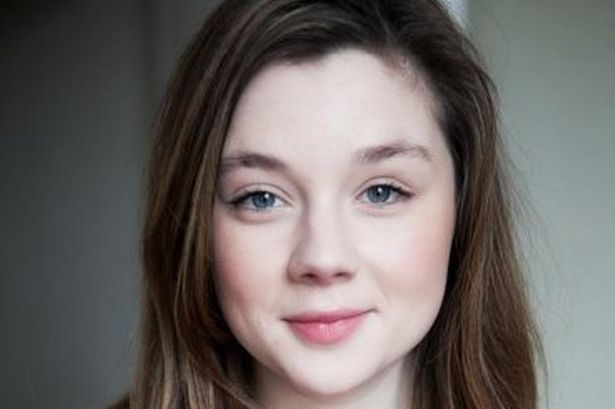 Image Source/ImDb
They live happily together in a house boat in the city, but Claudia doesn't like to post photos of her online with her boyfriend, which is understandable in light of all the attention she'll get after Bridgerton! And a house boat in the city sounds like a relaxing way to live with your long-term partner.
Penelope Featherington
We all feel for Penelope in the show having to contend with her sisters and mother, as well as having to harbour her crush on Colin Bridgerton, too. She's one of the most interesting characters, and it's always great to see an intellectual and independent young woman trying to make her way through the world.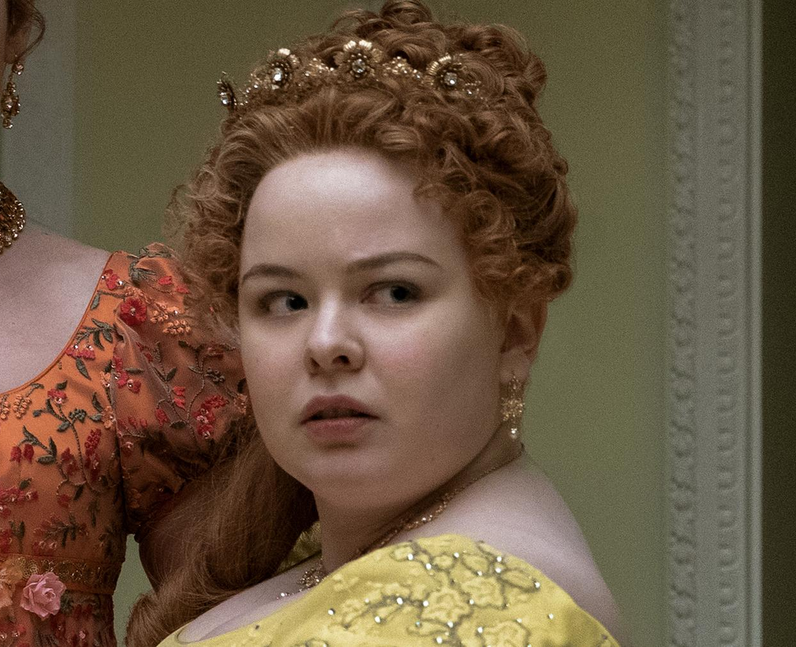 Image Source/Netflix
Plus, her friendship with Eloise Bridgerton makes for great viewing, as the pair provide a solid friendship of two women who are perhaps intellectually above the rest and see everything for what it truly is. Unlike Eloise, however, it could be said that Penelope is more interested in romance than her friend, thanks to a certain Colin Bridgerton…
Nicola Coughlan
A fantastic actress you may have remembered from the hit show Derry Girls, Nicola actually keeps her love life under wraps, and isn't currently romantically linked to anybody. However, to make it up to you, here's an ADORABLE pic of her looking cosy with the legendary Jonathan Van Ness…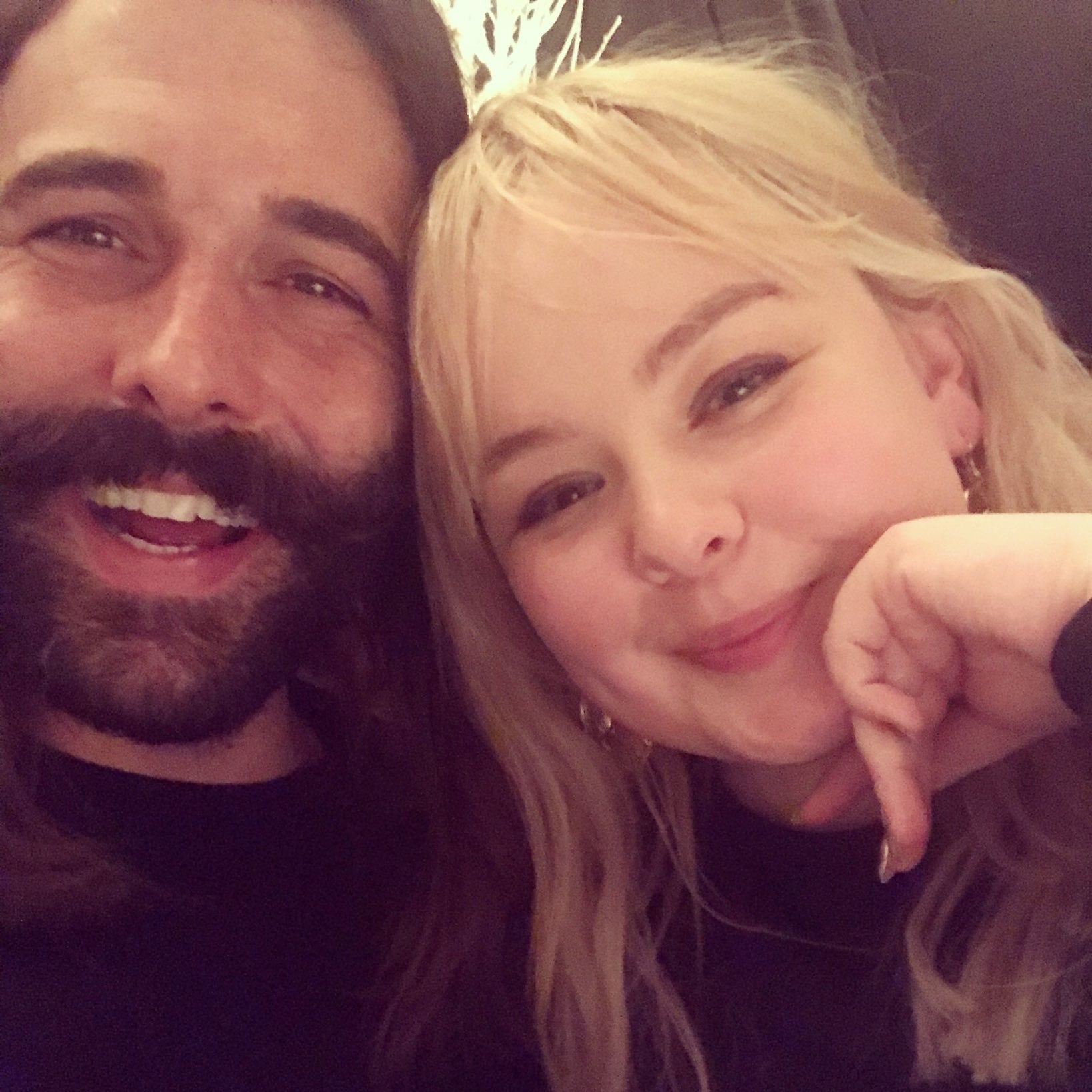 Image Source/Instagram
She may be harbouring a crush on her own version of Colin, or maybe she's just too busy to make her love life known just yet! In keeping with her character on the show, perhaps she's not averse to keeping a secret or two, so it may be that she has a committed relationship well and truly under wraps! Watch this space.
Benedict Bridgerton
One of the dashing Bridgerton brothers, and much more fun and carefree than Anthony, it seems that Benedict isn't overly fussed about the marriage game either, as he'd much rather sketch and paint (or give a harsh critique of the paintings made by other artists and then get embarrassed about it – adorable).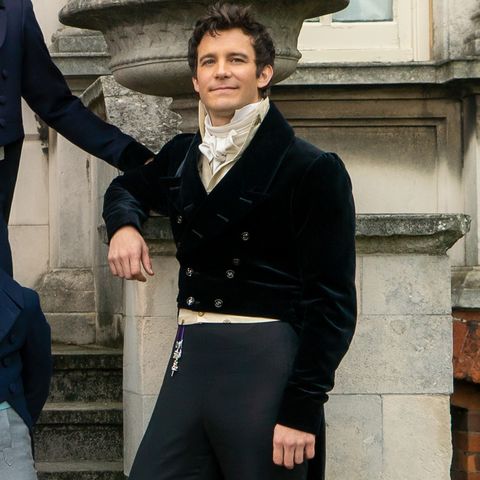 Image Source/Netflix
In the show, we see Benedict finding solace in the private studio of a fellow artist. As the show goes on, however, we see that Benedict actually does have a romantic side, in his casual fling with a certain dressmaker, allowing us to see an altogether cheekier side to this particular Bridgerton brother.
Luke Thompson
Actor Luke is very private in real life, and currently has no social media accounts to reveal any possible love interests or relationships. He can also sketch in real life, so – like his character on the show – may be focusing his time more on his artwork and skills than matchmaking.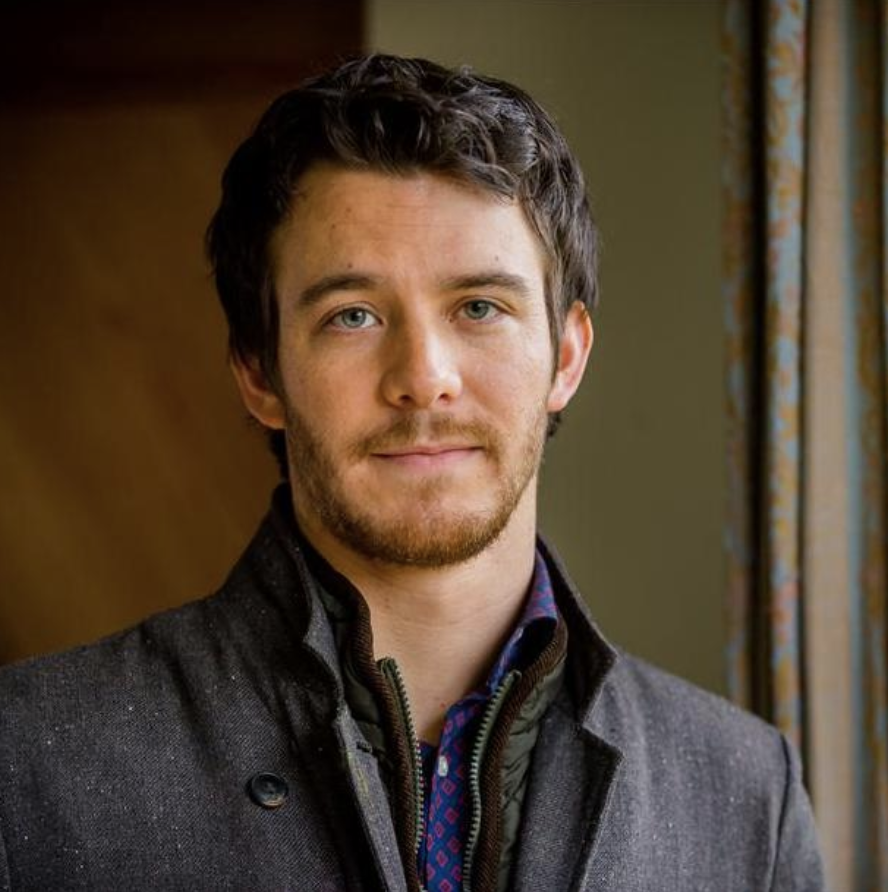 We're sure his role as the adorable Benedict will bring the actor lots of attention, though! Or maybe he's taking after his character and maintaining his love life on the sly, perhaps with casual romance rather than a seriously committed relationship. And who could blame him?
Lady Danbury
If there was ever a queen of sass, it's Lady Danbury, and we love her for it! She saw the potential in Simon even if his own father didn't, and her banter with the Duke makes for great watching.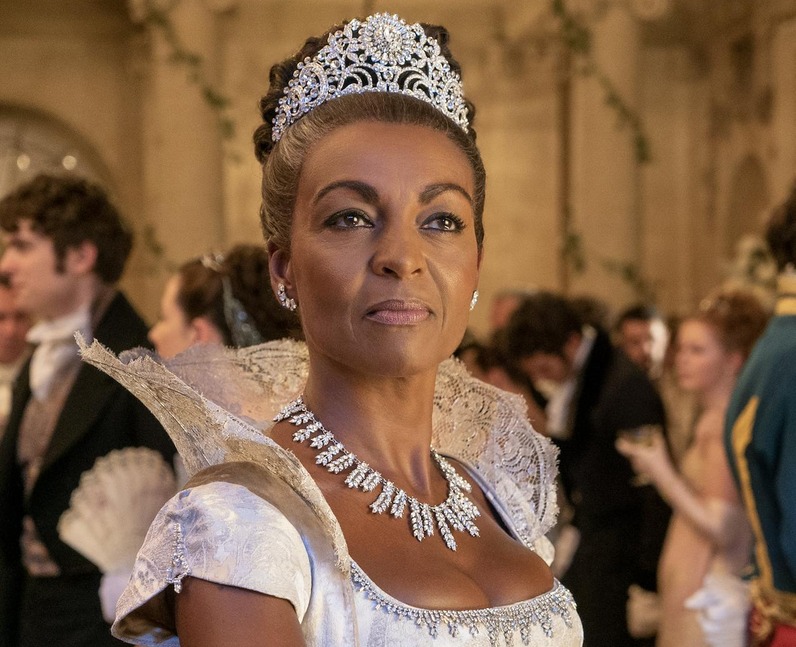 Lady Danbury may be more concerned with Simon's love life in the show, however, than her own, and we don't get to see much about her own love life, marriage, affairs or anything related! Perhaps in future seasons? She clearly has a lot of valuable life experience, so love is naturally going to be one of them.
Adjoa Andoh
Adjoa has been the star of stage, screen and radio, and has also had success in her love life, too. She is married to lecturer Howard Cunnell.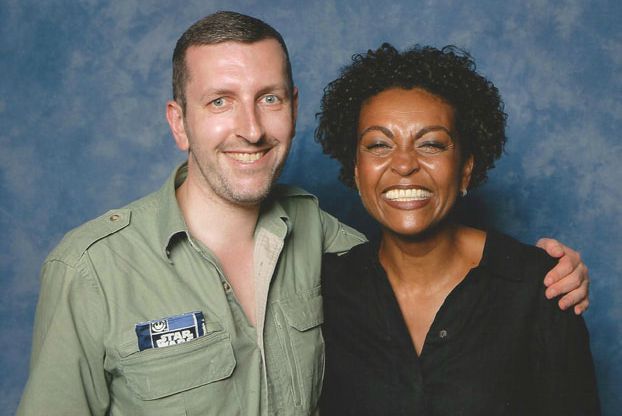 Image Source/Bio Gossip
The pair have three children together. Born in Bristol and growing up in Gloucestershire, Andoh originally began studying law before leaving to pursue her acting career. It seems that she still held a fondness for studies and an academic background, however, in falling for her lecturer husband!
Lady Violet Bridgerton
Lady Violet is the type of mother you'd want in a regency era, who only wants the best for her daughters, but also isn't prepared to put them through hell to get it. Lady Violet isn't afraid to call anyone out, or do what she must for her beloved Daphne's reputation.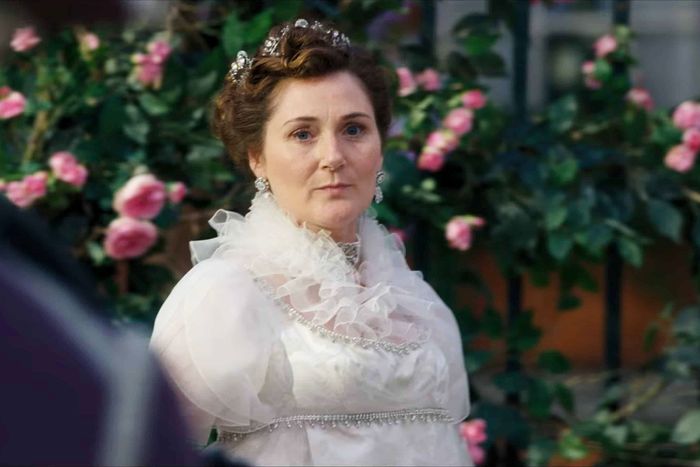 Image Source/Netflix
Her quick wit and caring nature easily make Lady Violet one to watch, but in the show is suffering the loss of her husband, making son Anthony the man of the family now. While Lady Violet clearly still has some power and sway over the family, she's often overthrown by Anthony's stubborn decisions.
Ruth Gemmell
While Ruth initially had a happy marriage from 1997 to actor Ray Stevenson, the pair sadly divorced in 2005. The pair had met during filming of Band of Gold in 1995.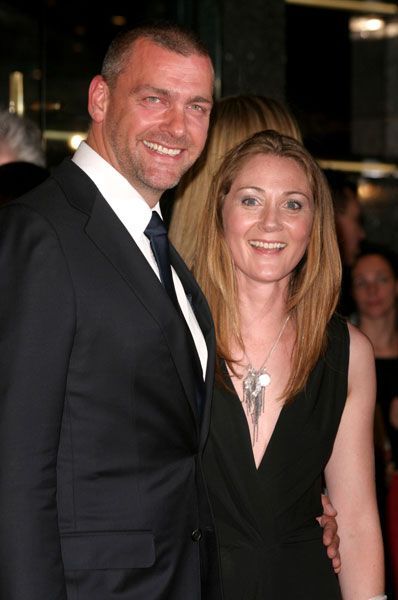 Image Source/ Who Dated Who
Ray Stevenson is a popular Northern Ireland actor who you may recognise from Thor: The Dark World and Ragnarok, alongside other impressive appearances like HBO's Rome and the Divergent series. Stevenson and Gemmell also played a married couple on screen in Peak Practice. Ruth appears to be enjoying the single life following her divorce.
Portia Featherington
Compared to Lady Violet, Portia isn't very likeable, but you can somewhat feel for her in her need to get her daughters married off as quickly as possible, and deal with her own husband's failings.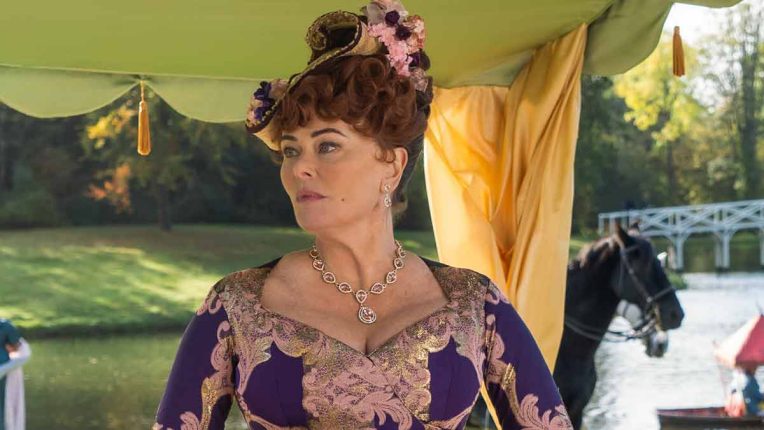 Image Source/Netflix
Her treatment of her ward, Marina, however is a whole different story – let's not even speak about that forged letter. And we see Portia suffer even more embarrassment, shunning from society and heartbreak as the show goes on, so it's not all good for poor Portia!
Polly Walker
Renowned screen actress Polly has been married to former actor Laurence Penry-Jones (who you might know as the brother of Rupert Penry-Jones) since 2008.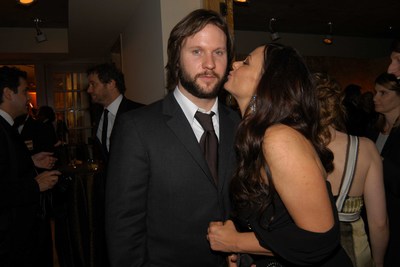 They lived together in the US for a while before returning to live in London together in 2015. Laurence Penry-Jones was born in London, and starred in Waking the Dead, Doctors and The Forsyte Saga. It seems that Laurence Penry-Jones has now retired from acting, however, unlike his wife.
Simon Basset, the Duke of Hastings
One of the biggest appeals of Bridgerton is in the form of Simon Basset, the most eligible bachelor who actually doesn't want to take a wife or have kids, thank you very much. But that makes it all the harder when it turns out he's falling for Daphne Bridgerton.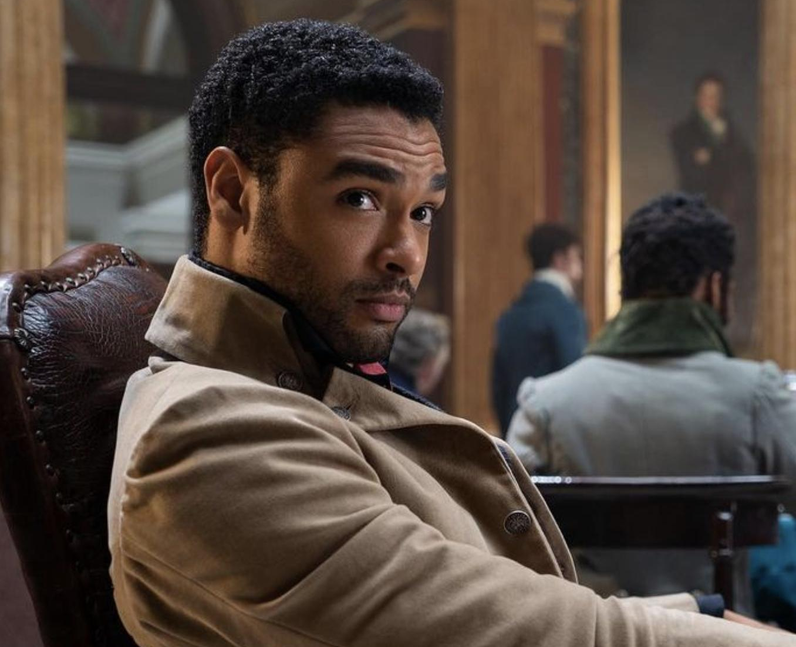 Image Source/Netflix
You've got to feel for the guy, though, when the truth about his dying father and the vow he made comes to light. If I was him, I wouldn't want to get married either. But we see him struggle with his vow and the consequences on his relationship with Daphne as the show moves forward.
Regé-Jean Page
So has actor Regé-Jean made the same vows? There are rumours abound that he's actually dating his co-star, Phoebe Dyvenor, which would be understandable based on their chemistry in the show. However, the actor has denied the rumours.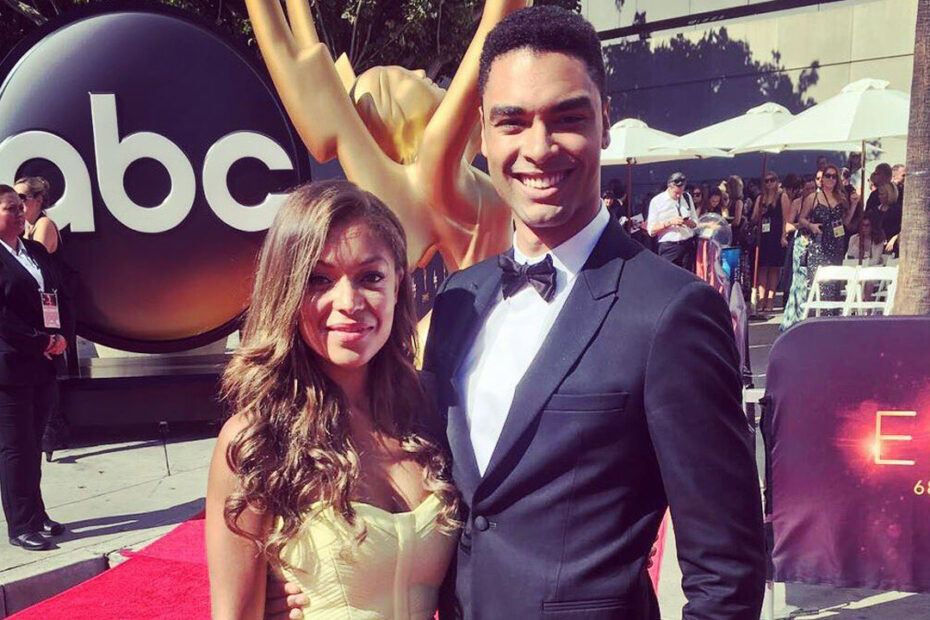 Image Source/Celebs In Depth
He was linked to Misfits actress Antonia Thomas a few years back, but as of 2021, appears single (which may come as a relief to many). There's no denying that Antonia and Page would have made a great-looking couple if that was true! And we suppose there's still potential for him to hook up with actress Phoebe in Bridgerton series to come…
Francesca Bridgerton
There are so many Bridgerton children that it's hard to keep track of them, and especially when the boys and Daphne steal the spotlight. You may not have easily noticed Francesca Bridgerton, who is the sixth Bridgerton child in the family.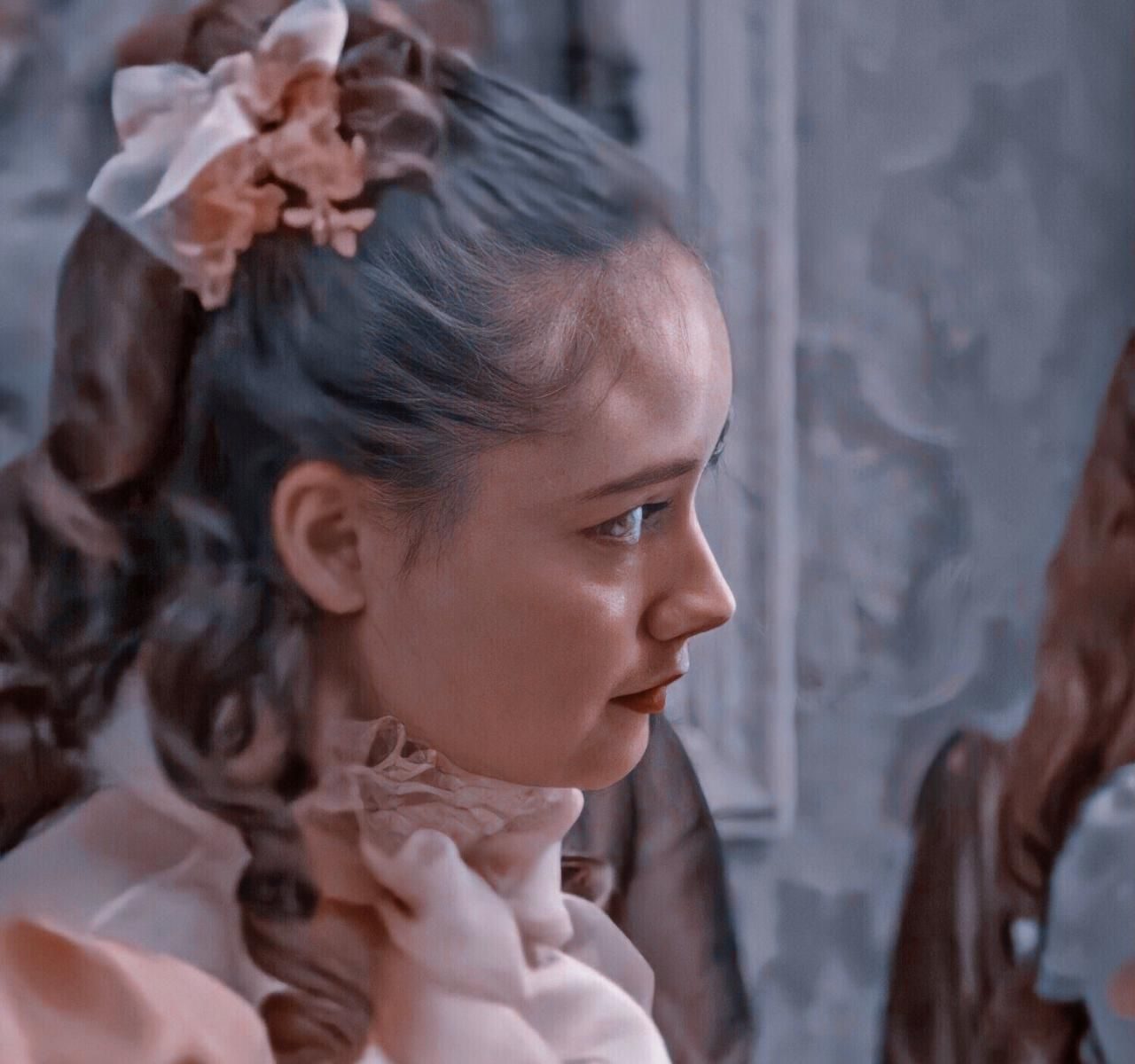 Image Source/Pinterest
She actually spends most of Season 1 out of the main action, spending time with extended family (as though the family wasn't already big enough) in Bath, and you can spot her again at he end of the season when she returns. Whether she was out searching for love during her time away, or merely for a break away from the matchmaking, it's unclear!
Ruby Stokes
20-year-old actress Ruby (who is presumably older than the role she's playing in Bridgerton, as is often the case with these regency dramas!) already had screen experience from her performance in the movie Una.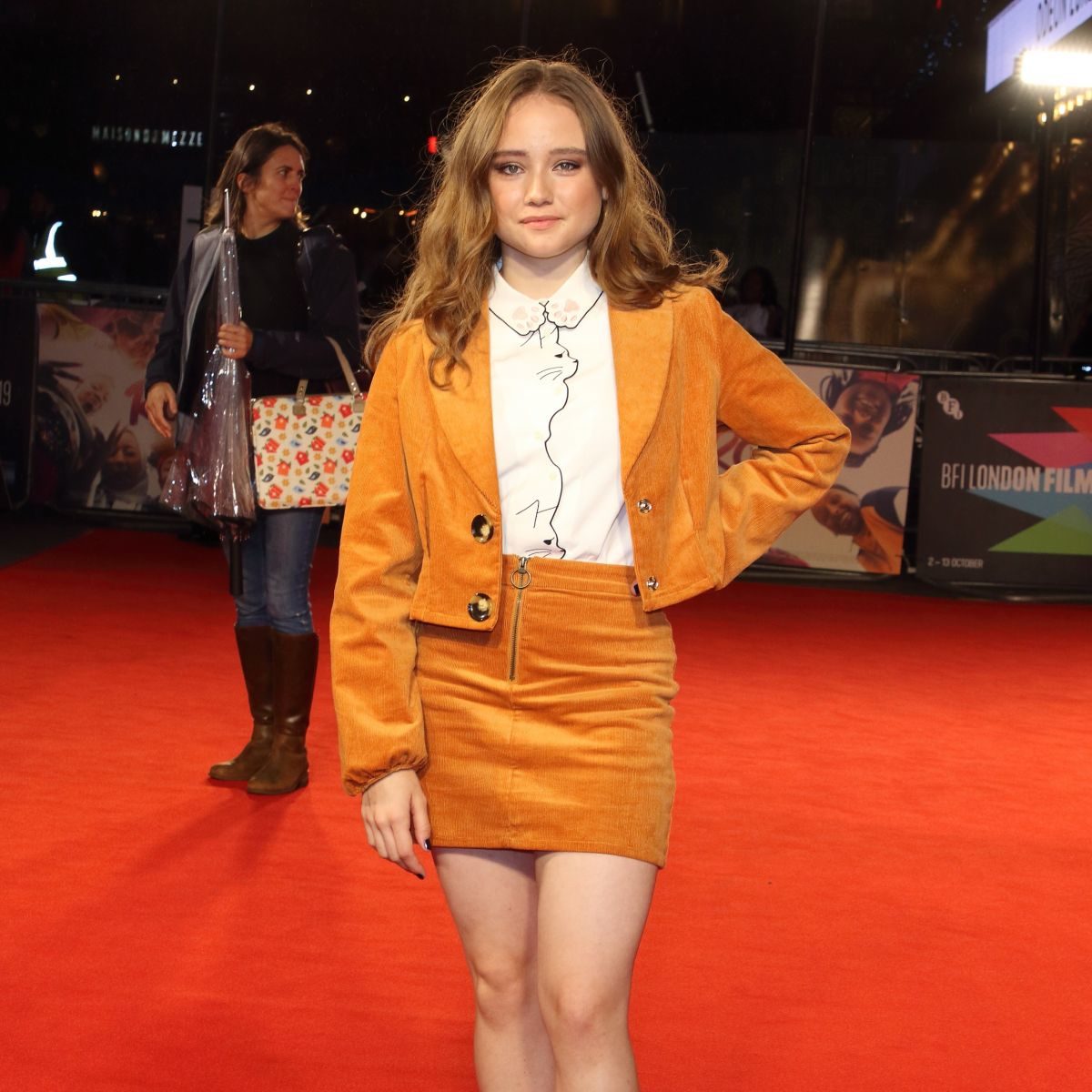 Image Source/HawtCelebs
She also appeared in the 2019 movie Rocks. While Ruby is active on social media, she's yet to reveal any romantic attachment, new or otherwise! She's currently filming Where Is Anne Frank, so it may be that her schedule is too busy at the moment for any new romance!
Prudence Featherington
Another of the Featherington brood who love bright and bold colours, Prudence is the sister of Penelope, who is searching for successful marriage (with or without love), just like her sisters – and mother!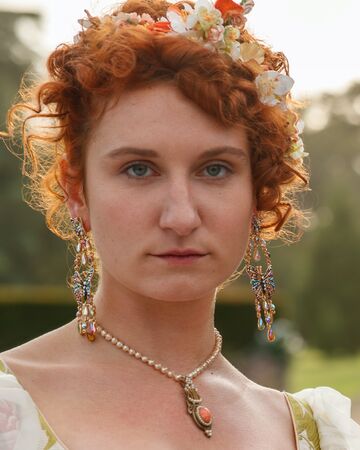 Image Source/Bridgerton Wiki
But alas, Prudence is struggling to find the right suitor, despite her mother's best efforts, and it may or may not have something to do with the garish shades and patterns she chooses to wear. Prudence is more iconically memorable for being the one who faints infront of the Queen Charlotte in the first episode.
Bessie Carter
You may recognise actress Bessie's face, for two reasons: one, her mother, the renowned actress Imelda Staunton, who played Dolores Umbridge in the Harry Potter films (and a fellow fan of off-putting shades!) and two, her father, Jim Carter, who played Carson in period drama Downton Abbey.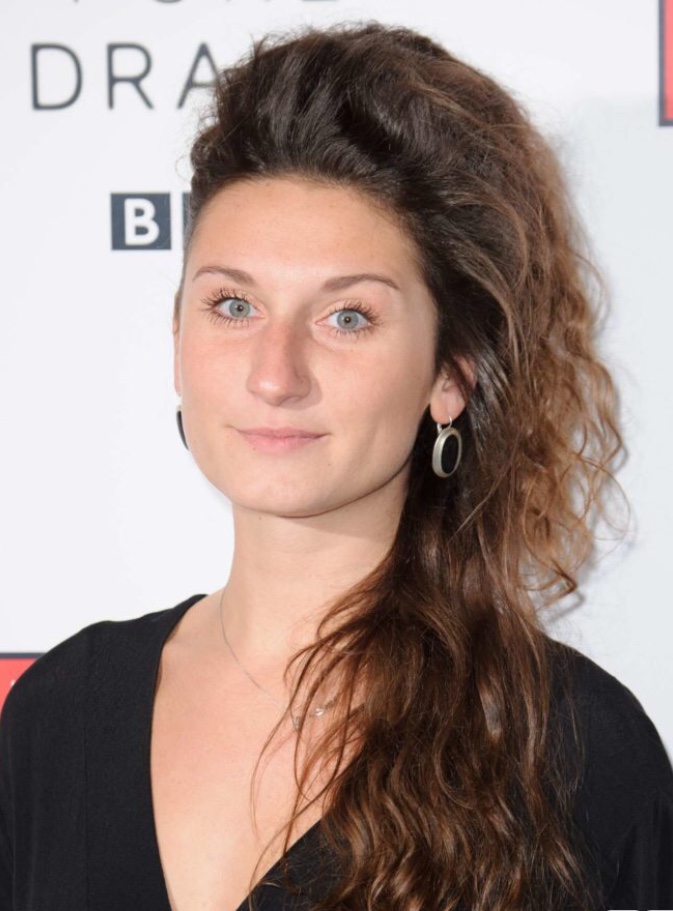 Image Source/IMDb
Such impressive parentage makes it unsurprising that she would pursue acting, too! Where her parents have a successful marriage, it seems that Carter isn't looking for such long-term love just yet, as she appears to currently be single and concentrating on her role as Prudence more than her own love life!
Phillipa Featherington
Another of the Featherington brood, Phillipa shares the 'unlucky in love' characteristic with her sisters as we see her trying to find her own successful marriage match on the show. Though, surprisingly for a Featherington, we actually see her manage some small success…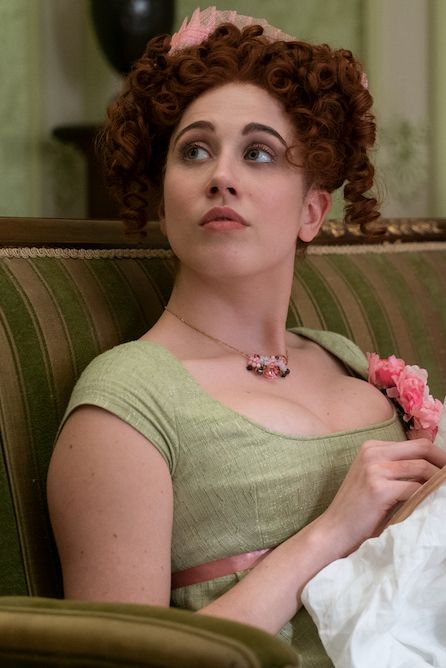 Image Source/Oprah Magazine
Phillipa catches the eye of Mr Finch, who's very interested in her indeed. What could have been a perfectly suitable marriage arrangement is then unfortunately ruined, however, when Phillipa's father reveals his financial trouble – and the fact that he's spent all the dowry.
Harriet Cains
Hailing from Nottingham, the 27-year-old actress is probably hoping for more success in her love life than her on-screen character, though it's uncertain whether Harriet has found it or not. She appears to be currently single.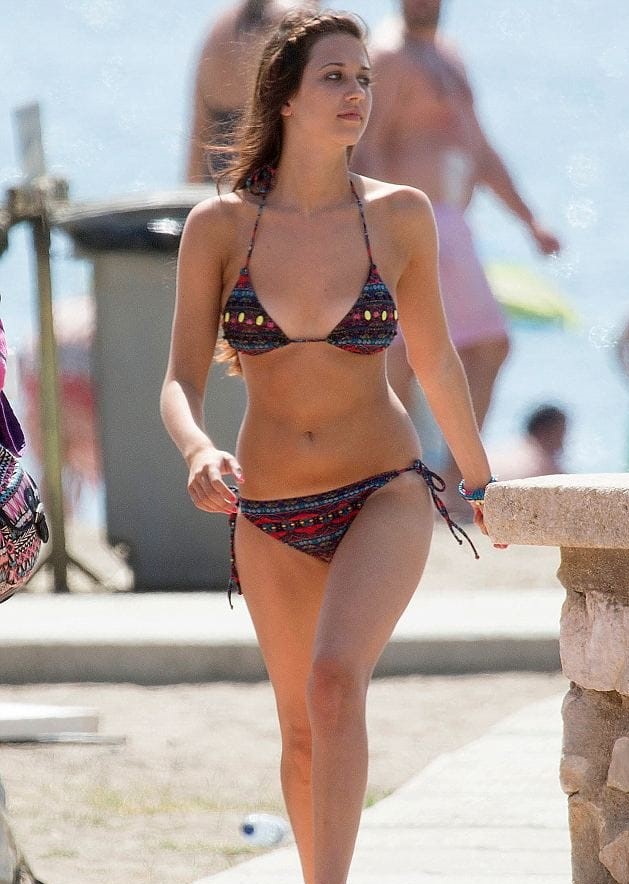 Image Source/Listal
While Phillipa's future on the show is uncertain following the turn for the worst in regard to Mr Finch after her father's failed attempt at reclaiming their finances, hopefully Harriet can see a brighter future of her own! The actress should be set to return as Phillipa in future Bridgerton seasons.
Will Mondrich
Mondrich is a very interesting character in the show, even if he's not part of the main cast (or nonstop drama). He's one of the Duke's besties, and lets us watch some pretty awesome sparring scenes as Simon's boxing partner.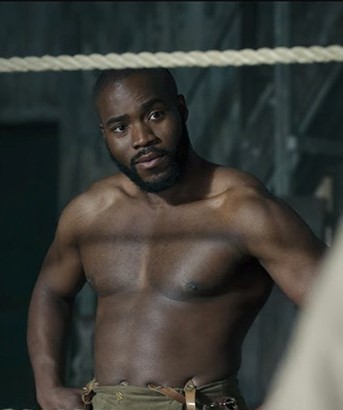 Image Source/Radio Times
In the show, Mondrich is happily married (which is more than can be said for the rest of the characters) and it's this devotion that sees his morals taking a bit of a turn towards the end of the series, as Mondrich agrees to fix a boxing match and claim half the winnings.
Martins Imhangbe
In real life, the actor's love life is a little less complicated with no worries over a family's future like his character, as he appears to currently being single! Or, at the very least, he hasn't been ready to publicly declare any romance just yet…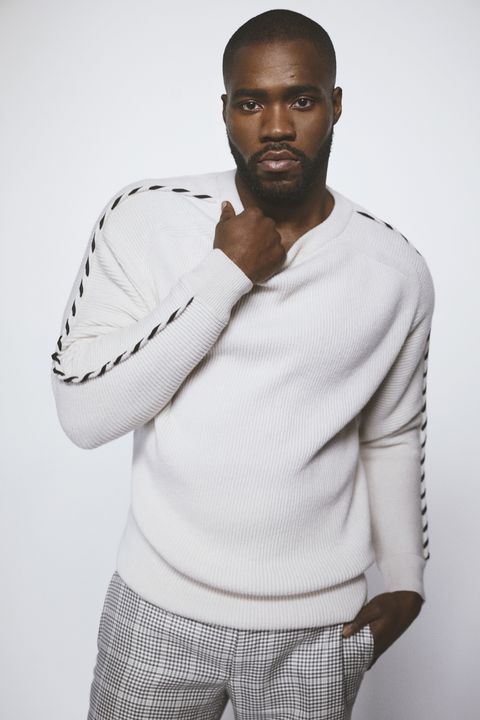 Image Source/Harper's Bazaar
Alongside his role in Bridgerton, the actor is also known for The Tragedy of King Richard the Second – and, who knows, his role in the hit Netflix show might see him gain further roles and the chance of finding love, if he's looking for it!
Cressida Cowper
There's always a woman in the background scowling at the main girl as she attracts the attention of everyone around her… and that's certainly Cressida with Daphne. It seems that Cressida could have had success in love with the Prince, if Daphne hadn't used him as a tool to make the Duke jealous…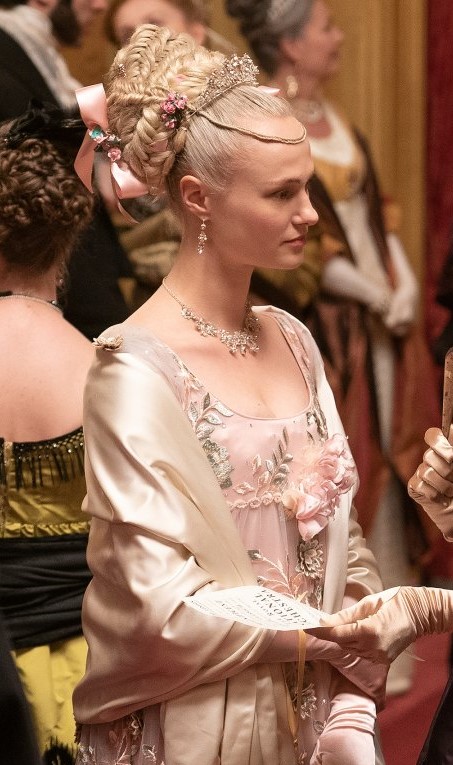 Image Source/US Weekly
Cressida took her revenge by forcing Daphne and the Duke to marry (such a harsh punishment!) by blackmailing her after witnessing Daphne and Simon's little fumble in the bushes! Even in a hedge maze, there's always someone watching ready to see if you're compromised your honour…
Jessica Madsen
Actress Jessica has been a whole lot luckier in love, and hasn't even had to blackmail anyone to get it! She bagged her own prince in the form of long-term partner Benji Philipson, who she appears very loved up with on social media.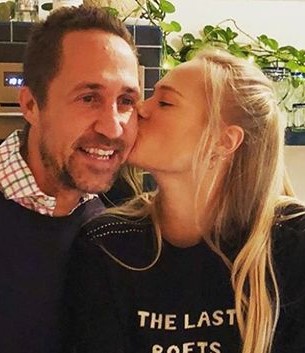 Image Source/Wiki Bio
A fan of photography, Jessica posts a lot of shots on her Instagram page, including one or two of who she calls 'her boys' with photos of Benji and their dog. It looks as though the couple is very loved up and have been together for a long time.
Lord Featherington
The head of the Featherington family, this Lord is one who seems to care not one bit about his daughters' marriage potential, or what his wife has to say – especially when he's reading the paper. No, Lord Featherington is much more interested in gambling…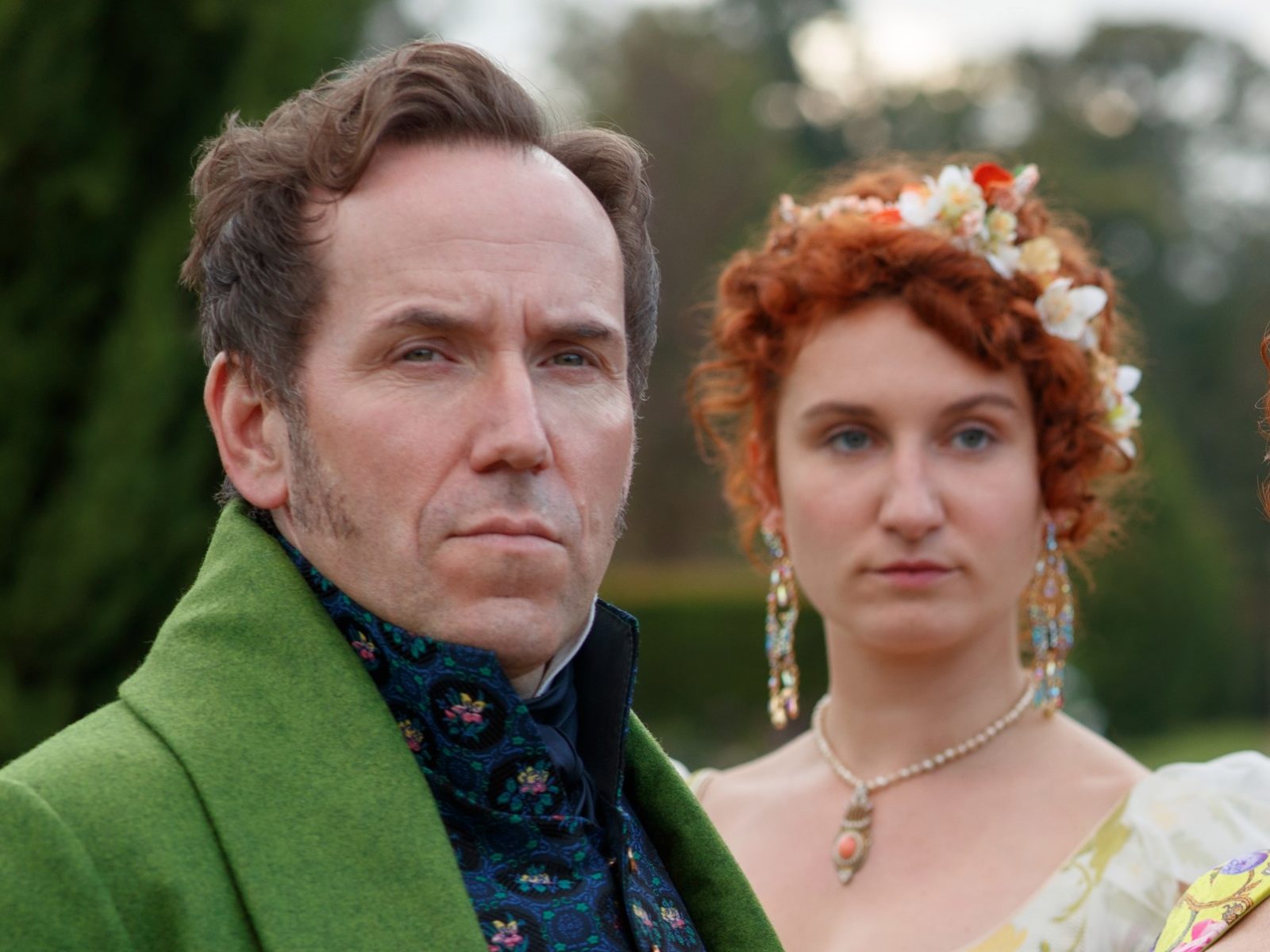 Image Source/The Sun
And gambling away his daughters' dowries at that! Played by Ben Miller, who's a great British TV actor in his own right, Featherington didn't add much to the plot apart from the last few episodes in which his gambling behaviour all came to a very swift head…
Ben Miller 
Miller has appeared in other TV shows, such as Death in Paradise and The Armstrong & Miller Show. In his personal life, he has been married twice, and has children from both marriages.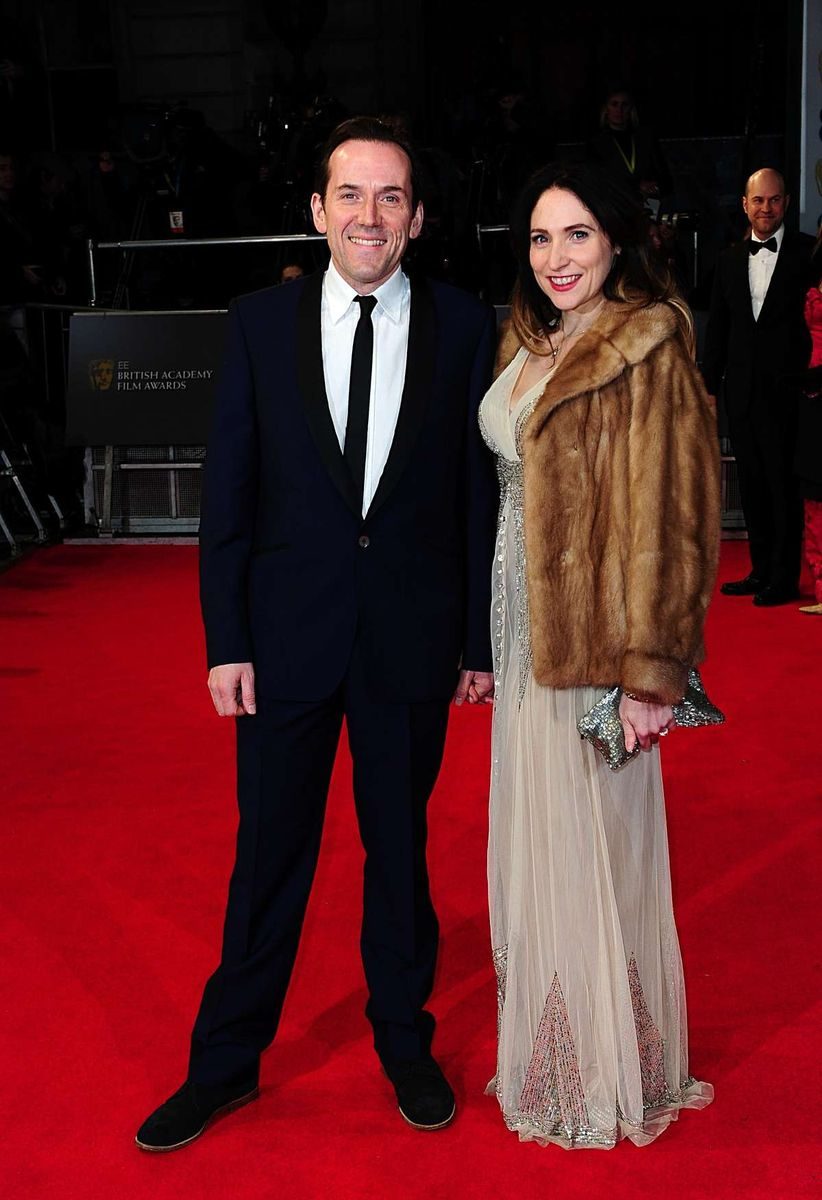 Image Source/Liverpool Echo
His first wife was actress Belinda Stewart-Wilson, but the pair divorced in 2011. He has a son with Belinda, and they both starred in the TV show, Primeval, together. Miller is now married to Jessica Parker, a production executive, who he married in 2013. They have a son and a daughter together.
Alice Mondrich
Alice is the woman that boxer Will is willing to risk it all for when he accepts Lord Featherington's offer of fixing the fight. She's a loyal and loving wife, and in a show set against the backdrop of so much drama when it comes to matchmaking, it's refreshing to see a stable married couple in the show!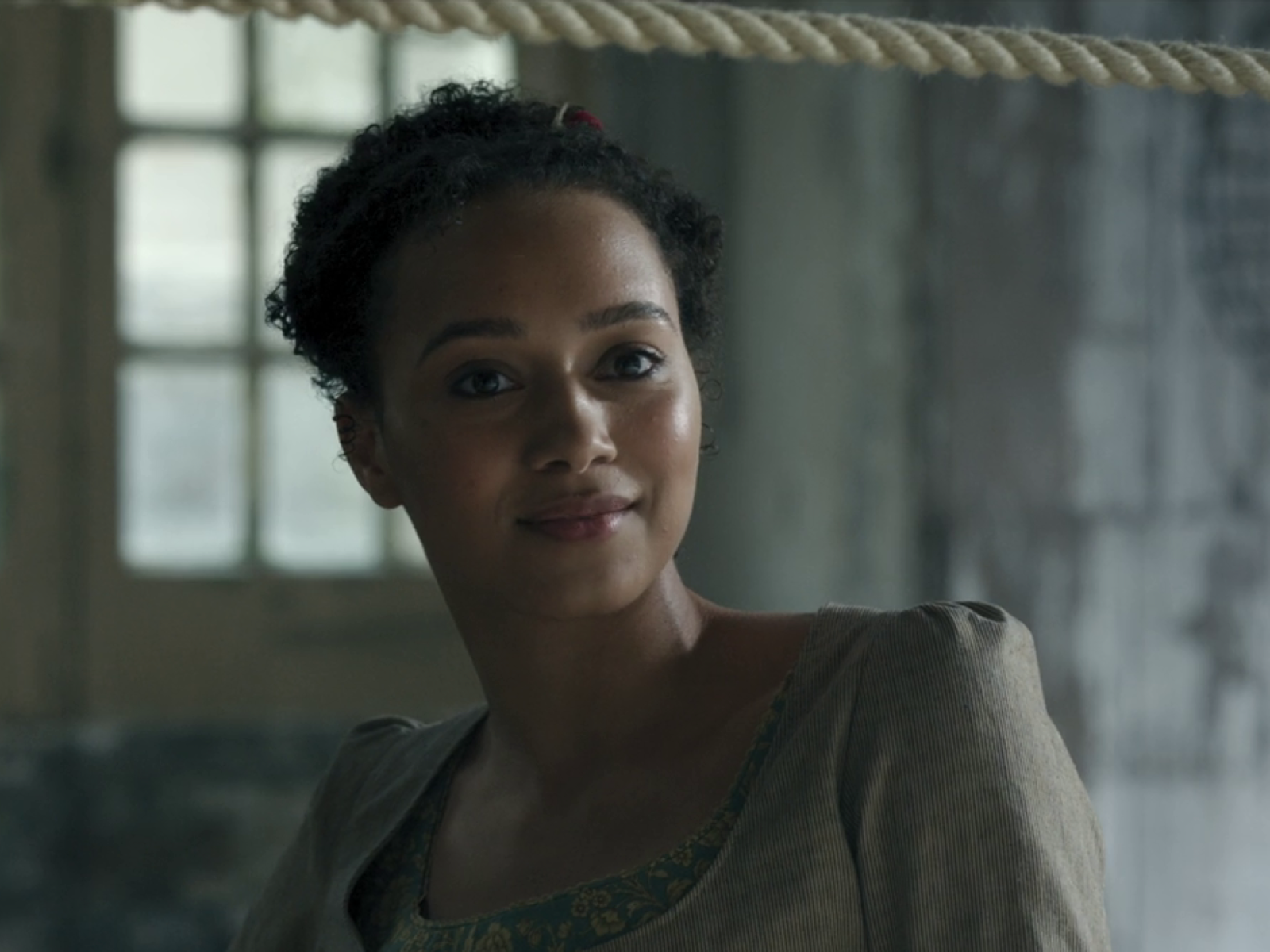 Image Source/Bridgerton Wiki
Like her husband, she's also a good friend of Simon, the Duke of Hastings, and can be seeing offering the Duke advice when he needs it most. In regard to her husband's risky plan to earn some cash for their future, she has no idea what he agreed to do – and why he really lost the fight…
Emma Naomi
Being a show which focuses so much on love and possible suitors, it might be understandable why a lot of the cast want to keep their own relationships private! And actress Emma Naomi is no different, as it's unclear whether she's currently dating anyone or not.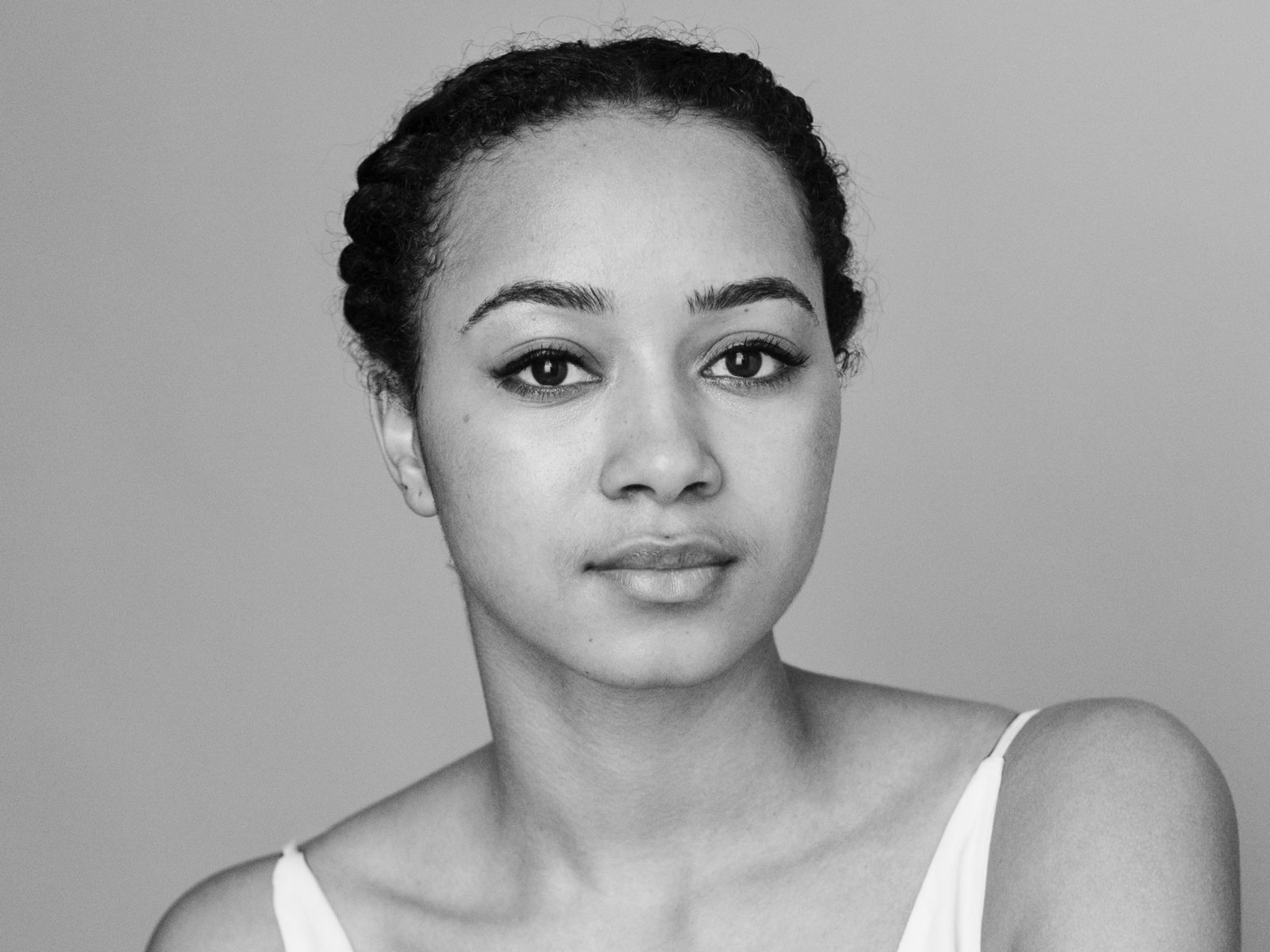 Image Source/Bristol Old Vic
After attending drama school, Naomi has had a lot of stage success alongside her TV pursuits, so it may be that she's simply focusing on her successful acting career at this time – or she's hiding a big secret in regard to her own romance (which wouldn't be a surprise for someone starring in a show like Bridgerton! She's learned from the best how to keep a secret).
Lady Whistledown
The driving force behind this whole show is the mysterious – and problematic – Lady Whistledown, so it'd be rude not to give her a mention! This professional gossip's antics have caused huge controversy and drama throughout the show – which is, of course, great TV viewing.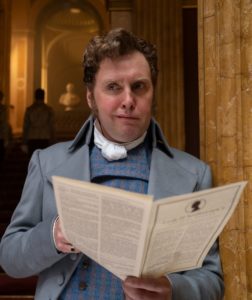 Image Source/Seventeen Magazine
Anybody who's anybody would be reading Lady Whistledown's latest society paper release in the hope they might get a mention – or at least the mention of someone they'd distinctly like to see have their reputation ruined. The true identity of Whistledown kept us guessing until the final episode reveal – did you get it right?
Julie Andrews
True fans of the legend that is Julie Andrews would have recognised her iconic voice from the off – and even though Julie Andrews doesn't actually play Lady Whistledown in the show, it's her amazing voice talent which gives the narration so much character.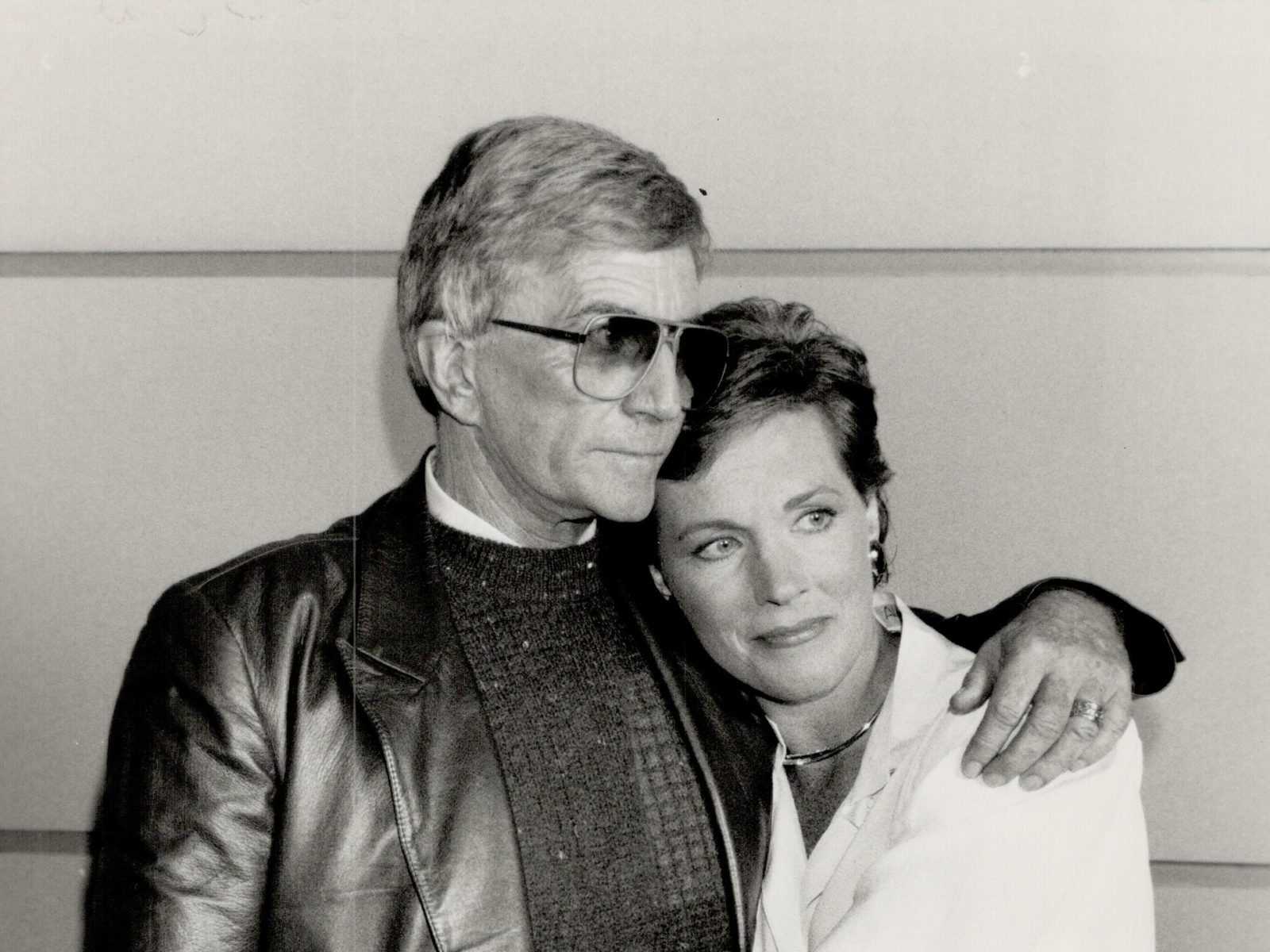 Image Source/Pinterest
After a long and successful life, it's no surprise that Julie Andrews has an impressive dating history! She has been married twice, and her latest husband sadly passed away in 2010, after over 40 years of marriage. Director Blake Edwards and Julie Andrews adopted two Vietnamese daughters together.
Genevieve Delacroix
Genevieve is perhaps one of the most interesting and fun characters on the show, not least because she's party to all kinds of gossip from inside her dress shop. Genevieve is allegedly from France, but as we soon realise, it's all a ploy…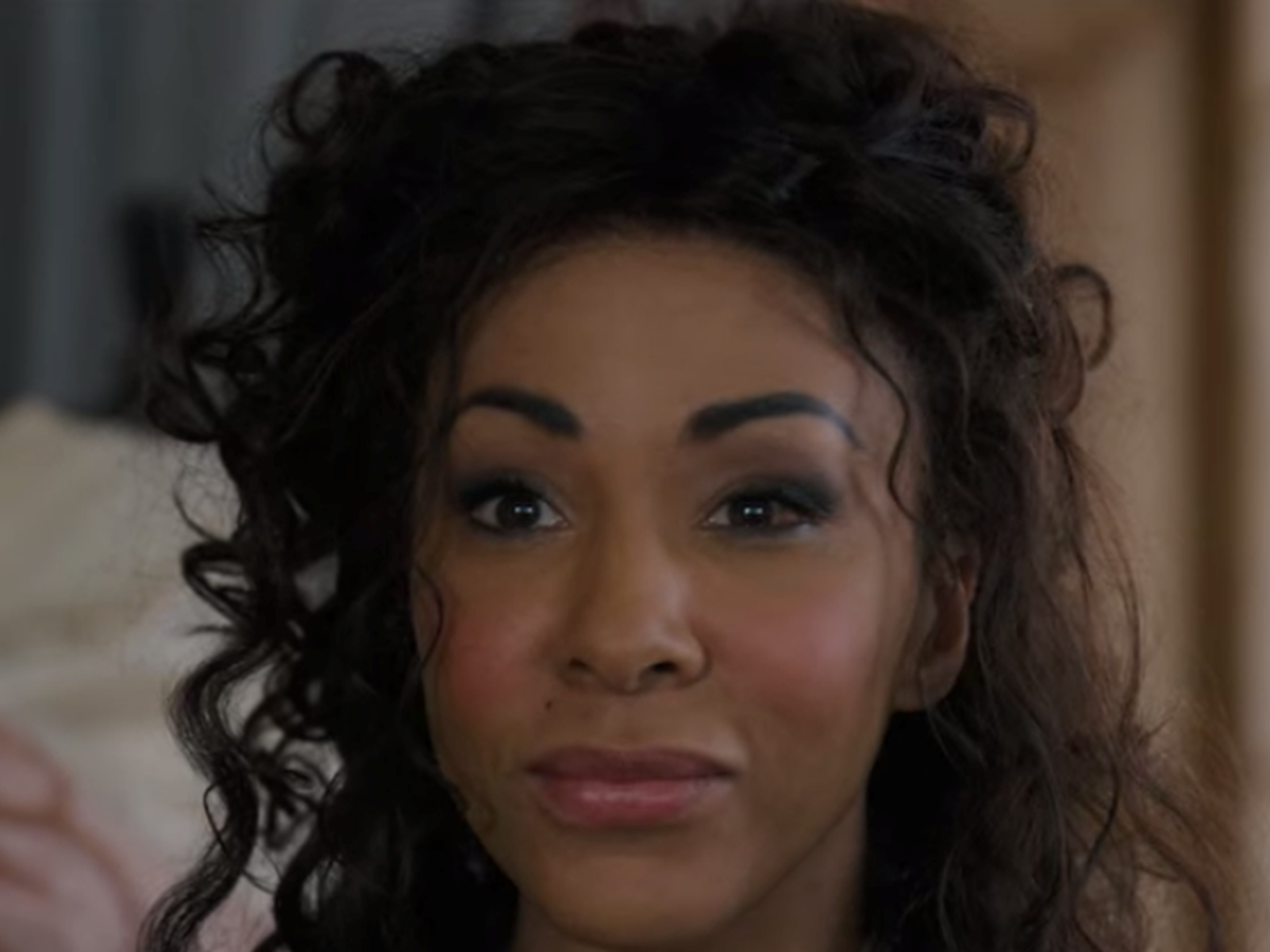 Image Source/Mashable SEA
On the show, Genevieve gets cosy with Bridgerton brother Benedict on a very casual basis (though we wouldn't blame either of them for properly falling for the other when it's such a cute match)! It doesn't seem like it's set to last, however, as she apparently returns to France at the end of the season.
Kathryn Drysdale
If you're wondering why this actress looks so familiar, you might recognise her most notably from Two Pints of Lager and a Packet of Crisps, but she's also appeared on stage as well as in other TV dramas, and films like St Trinian's.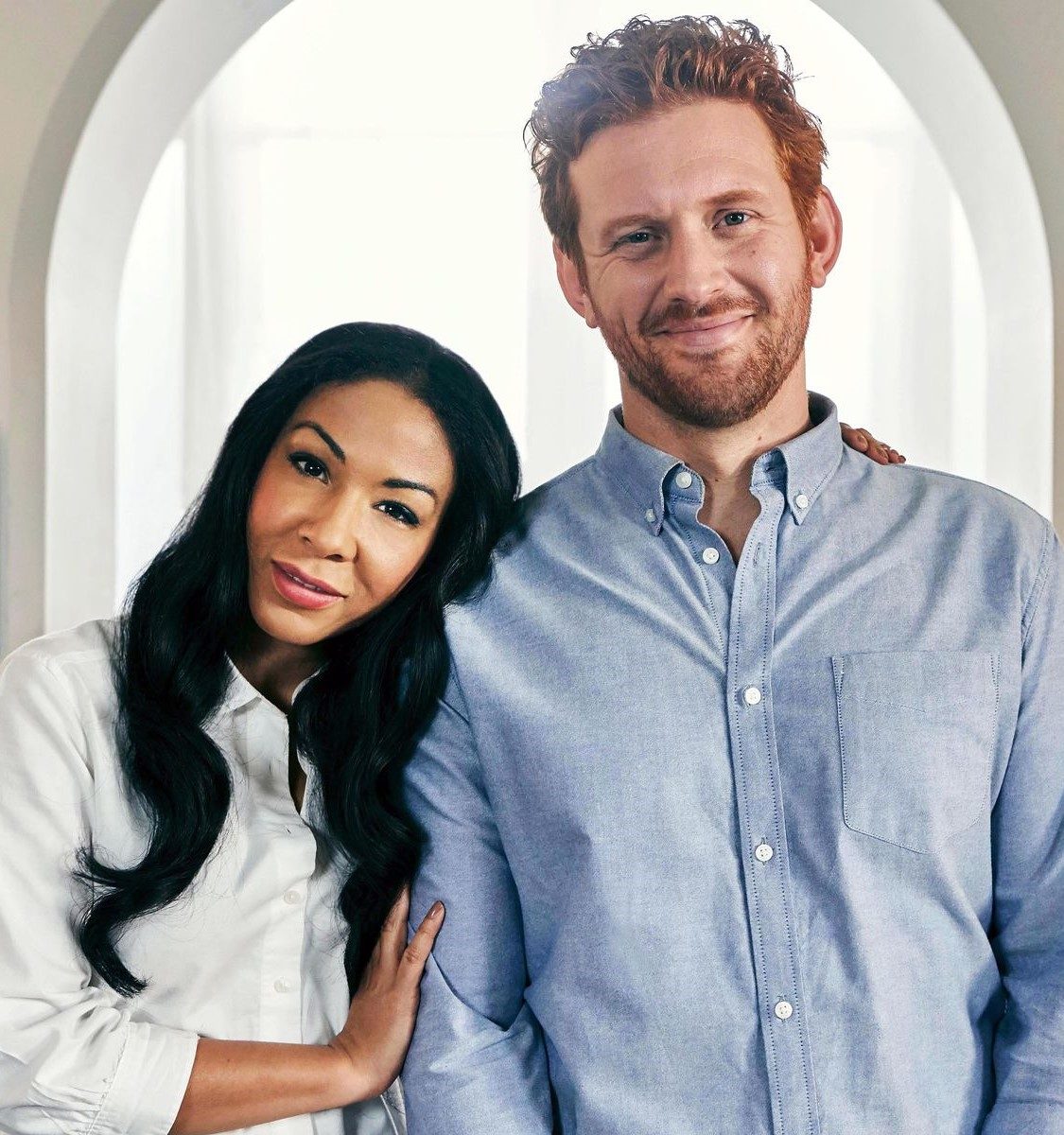 Image Source/HITC
The actress appears to currently be single, but here's Kathryn cosying up to her Windsors co-star as Meghan Markle on the show! While the actress certainly plays characters that have no problem attracting their Prince Charming (quite literally, in the case of Prince Harry), Kathryn is more secretive about her own love life.
Nigel Berbrooke
It's a name that might leave you feeling a bit icky even now, but if there's one thing we can say about Nigel Berbrooke, it's that he didn't give up on Daphne without a fight. Nigel was initially big brother Anthony's first choice after his reputation checked out, but his manner left Daphne (and viewers) a little wanting…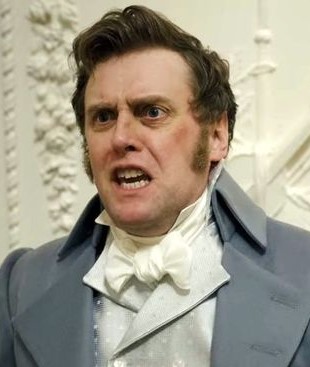 Image Source/Screen Rant
Especially compared to, you know… The Duke of Hastings. Speaking of, it was the Duke who helped to give Nigel a real 'talking to' (which still didn't deter him at first) but it gave us a very bruised face to look at for a bit, which was pleasing and definite karma.
Jamie Beamish
Let's hope that actor Jamie has a completely different tactic when it comes to wooing people in real life! The Irish actor is a star of stage and screen, and has had great success with both. But is he single?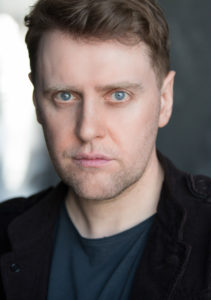 Image Source/IMDb
It looks as though Jamie is still currently single, and based on the amount of roasting his Bridgerton character is getting on Jamie's social media, it may come as no surprise that many people might not be able to easily date this guy without being able to rid their brain of Nigel!
Maid Rose
Maid Rose is the kind of maid you would want, if you were going to have one. She seems like a true friend to Daphne as well as one of the household staff. Maid Rose travels with Daphne when she relocates with the Duke, too.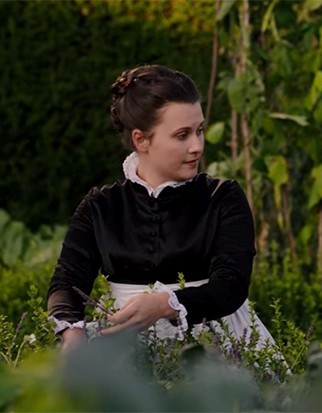 Image Source/Radio Times
In the show, Maid Rose is too busy caring for Daphne to appear to have her own romance. Although, Maid Rose does take the role of mother in explaining the birds and bees very specifically to Daphne, so Rose has obviously got some experience in that department!
Molly McGlynn
Actress McGlynn most famously appeared in Coronation Street as Leah Buckley, but she is gaining even more attention from her role in the hit Netflix period drama (and rightly so).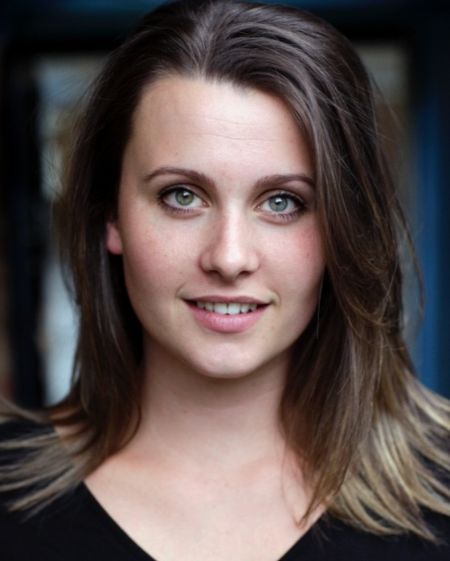 Image Source/Married Wiki
Molly doesn't appear to be in a relationship at the moment and doesn't have any children, but as this young actress appears in more shows on our screens, it may be that she finds love along the way. The amount of romance and passion in Bridgerton is enough to inspire anybody.
Mrs Colson
When you bag yourself a new country house, there's always a stern housekeeper to come along with it. Mrs Colson is said housekeeper at Clyvedon House, which is the country home of Simon Bassett.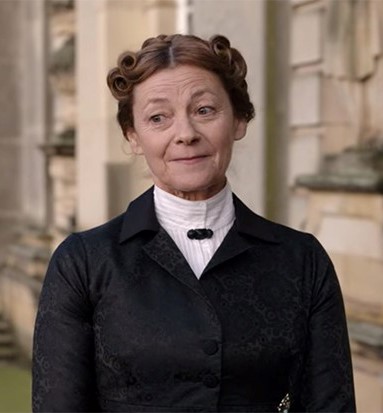 Image Source/Radio Times
Simon and Daphne move there following their marriage, and it seems a little fraught between Mrs Colson and Daphne at first. It's still not clear what Mrs Colson really thinks of Daphne, but we can't really blame her for thinking it's a little unorthodox for the married couple to display so much PDA…
Pippa Haywood
Training at the Bristol Old Vic Theatre School, actress Pippa is no stranger to the spotlight, and has appeared in many other TV shows, including Green Wing, Bodyguard and Midsomer Murders. She's also showed her skill on the stage with a few Shakespeare productions, too.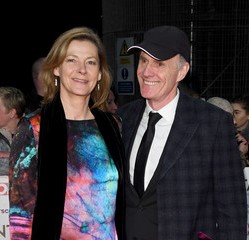 Image Source/Zimbio
Unlike the haughty housekeeper, Pippa is actually happily married in real life to Malcolm Newberry, and the pair have two children together. The pair began dating back in 1990,
Mrs Varley
Giving an even more ominous presence than Mrs Colson, Mrs Varley is the Featherington housekeeper. Mrs Varley is the one who first decides to rummage around in bedsheets to discover that Marina hasn't had her latest period.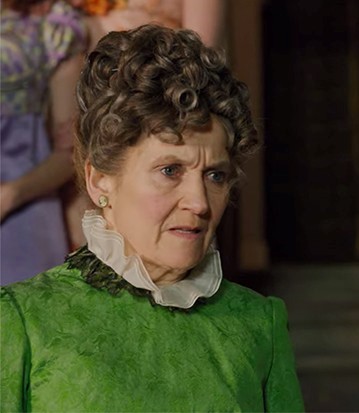 Image Source/Radio Times
Let the scandal commence as Mrs Varley causes uproar by realising that Marina must be pregnant. Mrs Varley seems very loyal to Lady Featherington, even going so far as helping with the deception over the forged letter from the father of Marina' baby.
Lorraine Ashbourne
English actress Lorraine Ashbourne has actually found herself as the most precious of all, by marrying Gollum actor Andy Serkis. The pair have been married since 2002, and have three children together. They live in London.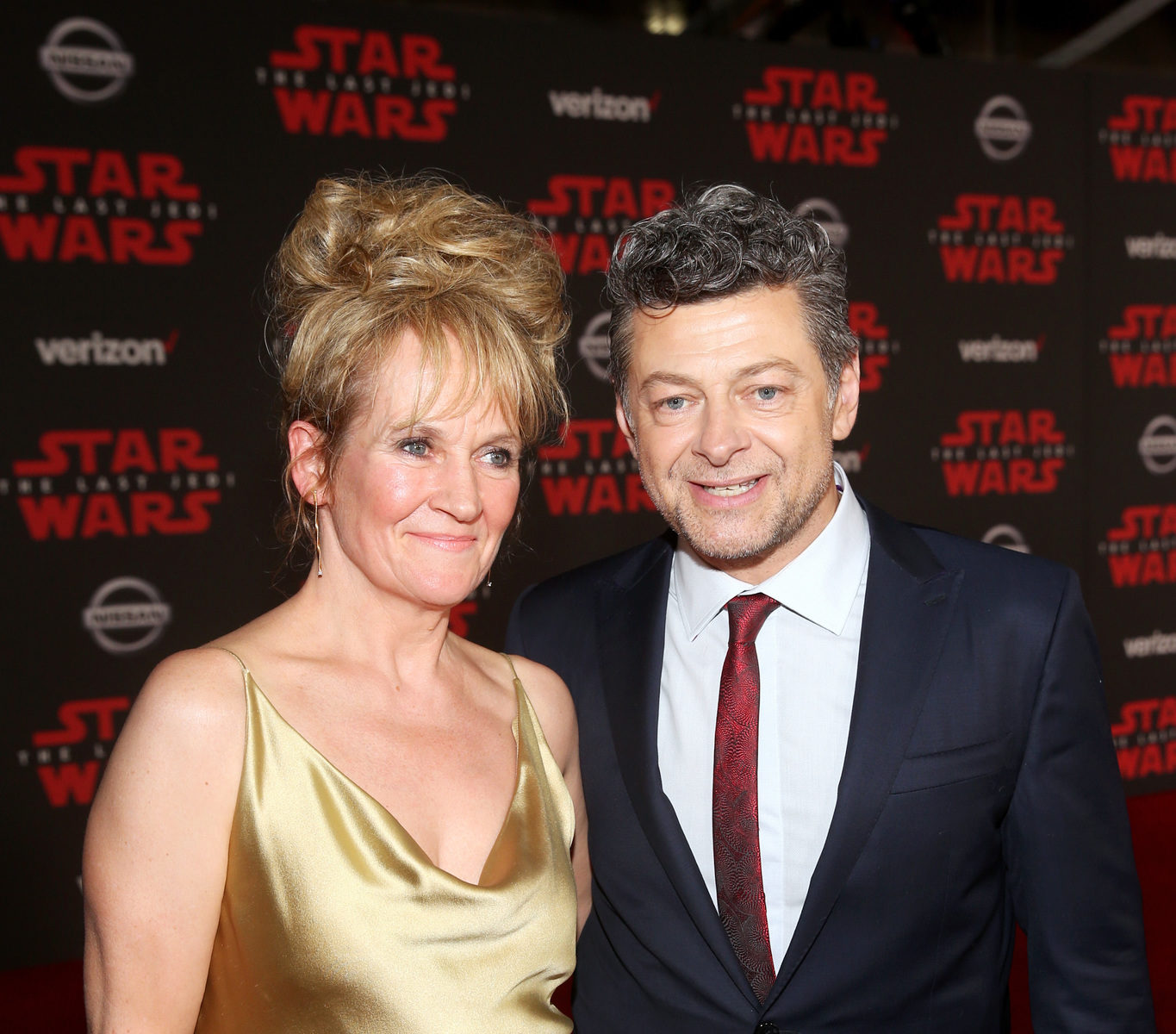 Image Source/IMDb
Andy Serkis is famous for his varied roles, most commonly his motion capture acting, including Planet of the Apes, King Kong and Lord of The Rings. His other big roles include movies within the Marvel franchise, and he also has an impressive list of movies under his belt as a director.
Lady Cowper
Lady Cowper is the mother of Cressida, who – just like all the other mothers in the show – only wants the best for her daughter in the form of an impressive man with a secure future. She's very interested in matching up Cressida with the Prince.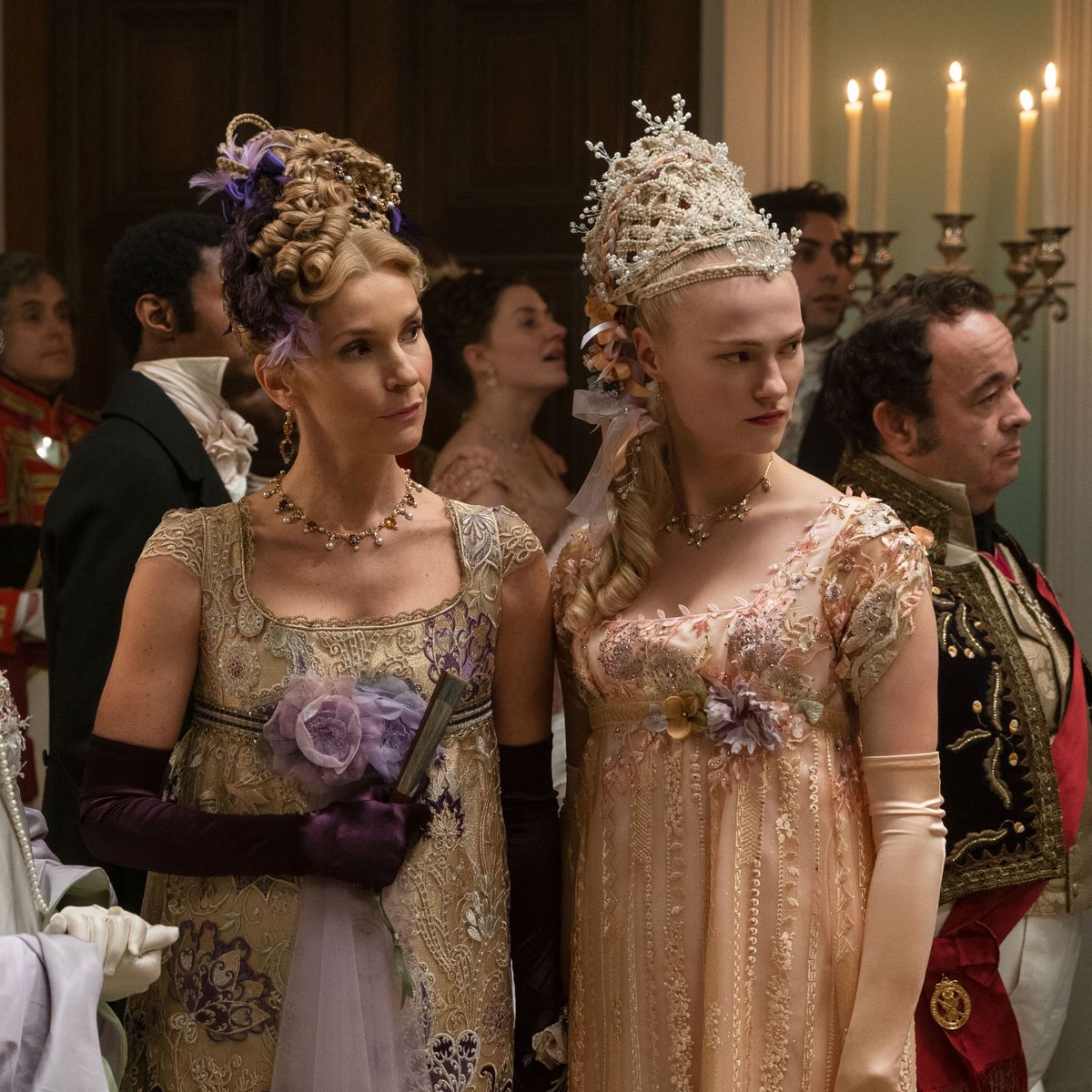 Image Source/Vulture
Cressida seems to have learned her bad manners and scheming from her mother, as the two are one and the same. Lady Cowper supports her daughter in battling with Daphne for the best suitor in the room, and it seems she's prepared to do anything necessary to get a ring on that finger.
Joanna Bobin
If you're a fan of the TV shows Mr Selfridge and Not Going Out, you may have spotted this actress before. But along with her TV credits, she's also starred in big movies like Alice Through the Looking Glass and The Brother Grimsby.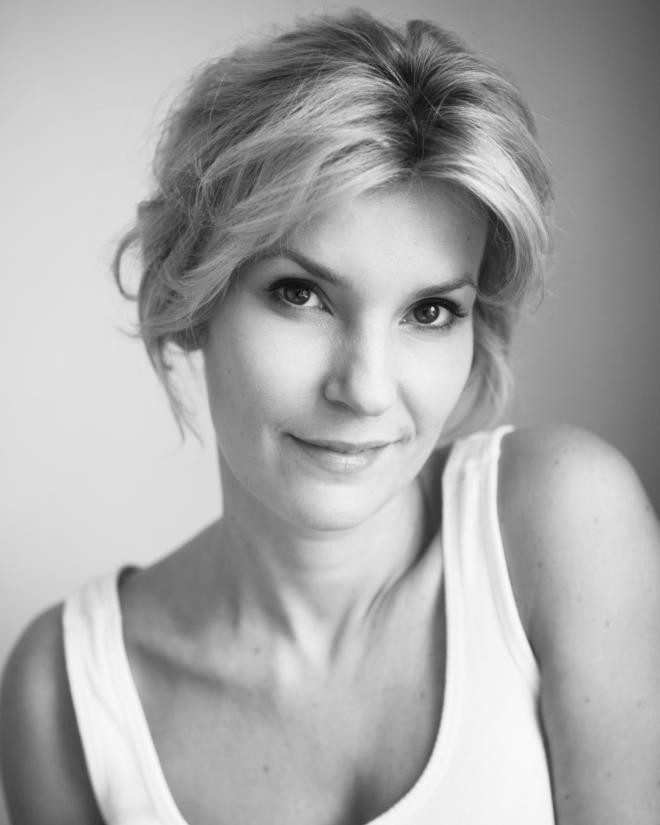 Image Source/Net Worth Post
But has she found love? Joanna Bobin appears to currently be single, and it's not clear whether she's previously had any serious relationships. Joanna doesn't have any children – although, if they would be anything like Cressida on the show, perhaps she's thankful for that!
Brimsley
Brimsley is Queen Charlotte's secretary, and where there's one eccentric queen, there's always a humorous secretary to follow. Brimsley can usually be spotted in the background of scenes, and the amount of gossip he must hear…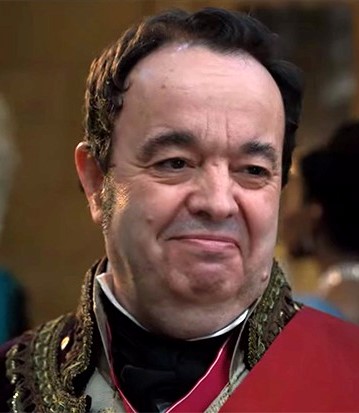 Image Source/Radio Times
Brimsley usually makes himself known when he steps infront of anybody having the audacity to approach the queen, including Eloise Bridgerton. In the show, it seems he's too busy being a loyal and I-never-stop-working secretary to find romance.
Hugh Sachs
Before Bridgerton, actor Hugh was best known for his role in the hit comedy show Benidorm, a fan favourite, as Gavin Ramsbottom. He also has a generous list of theatre credits, and is even a board member of the Theatrical Guild.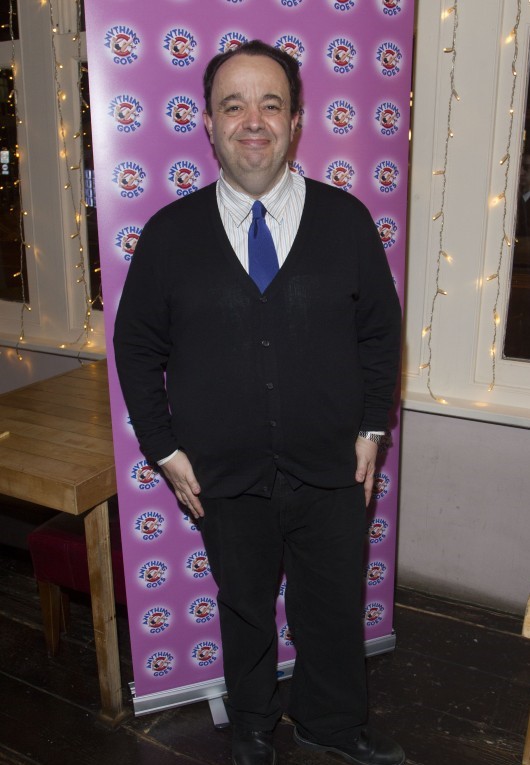 Image Source/Dan Wooller Photography
Hugh's success on the screen and stage doesn't appear to have found him love, but he may not even be looking! Hugh appears happily single and concentrating on his career (and hopefully returning as the Queen's bumbling secretary in Bridgerton!).
Lord Wetherby
In the only gay plotline in the show (and a minor one at that), Lord Wetherby is the lover of artist Granville, whom Benedict Bridgerton awkwardly walks in on at one of Granville's famous parties.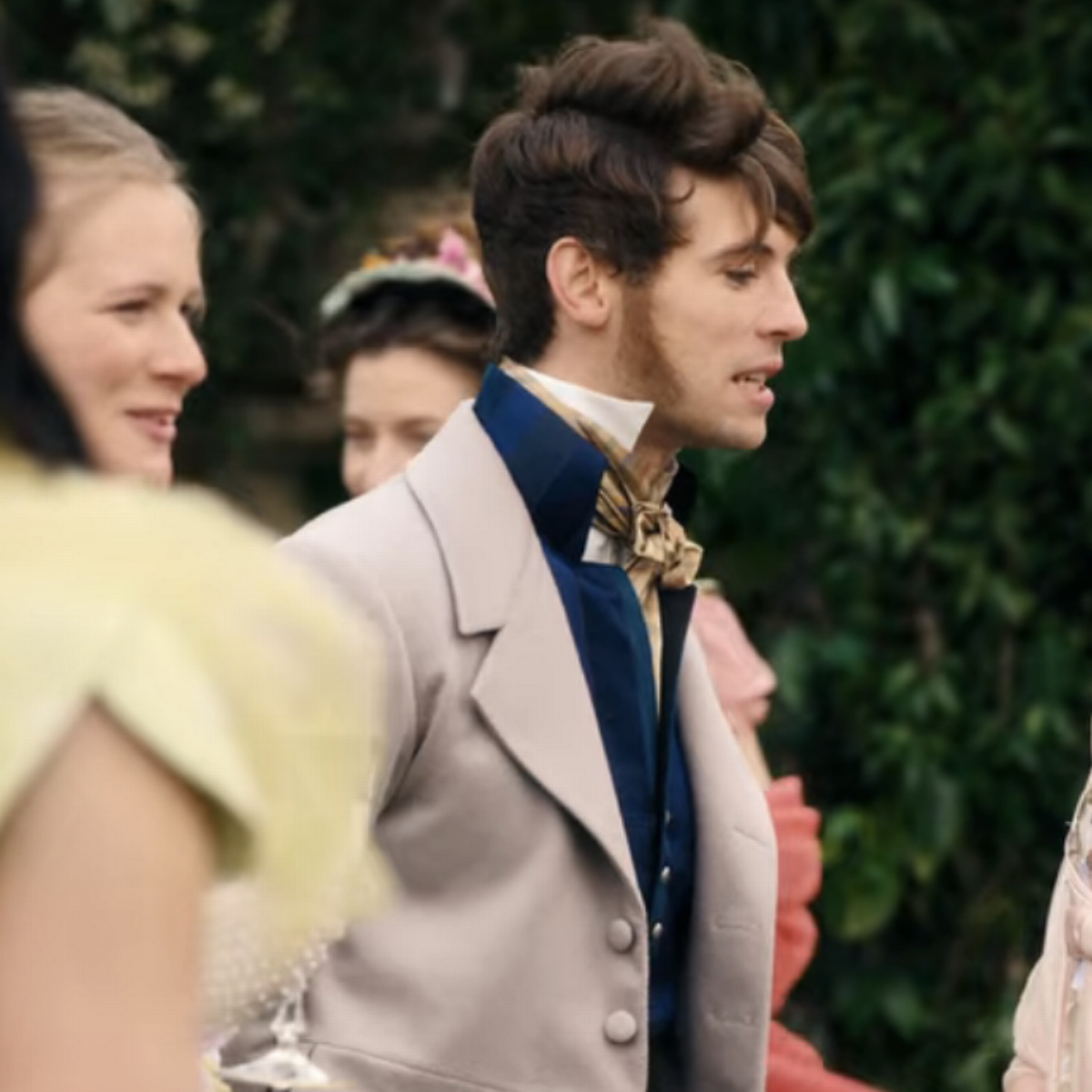 Image Source/OK! Magazine
While we don't see much of Wetherby aside from distant glances and a large portion of his back during a lovemaking scene (it's better than nothing), it appears that Wetherby is acting 'proper' as society expects so as not to draw suspicion on him or Granville.
Ned Porteous
Emmerdale fans will recognise (and be surprised by) actor Ned's appearance in Bridgerton. Unlike his Bridgerton character, Ned has no reason to hide his relationship from society, as he's happily loved up.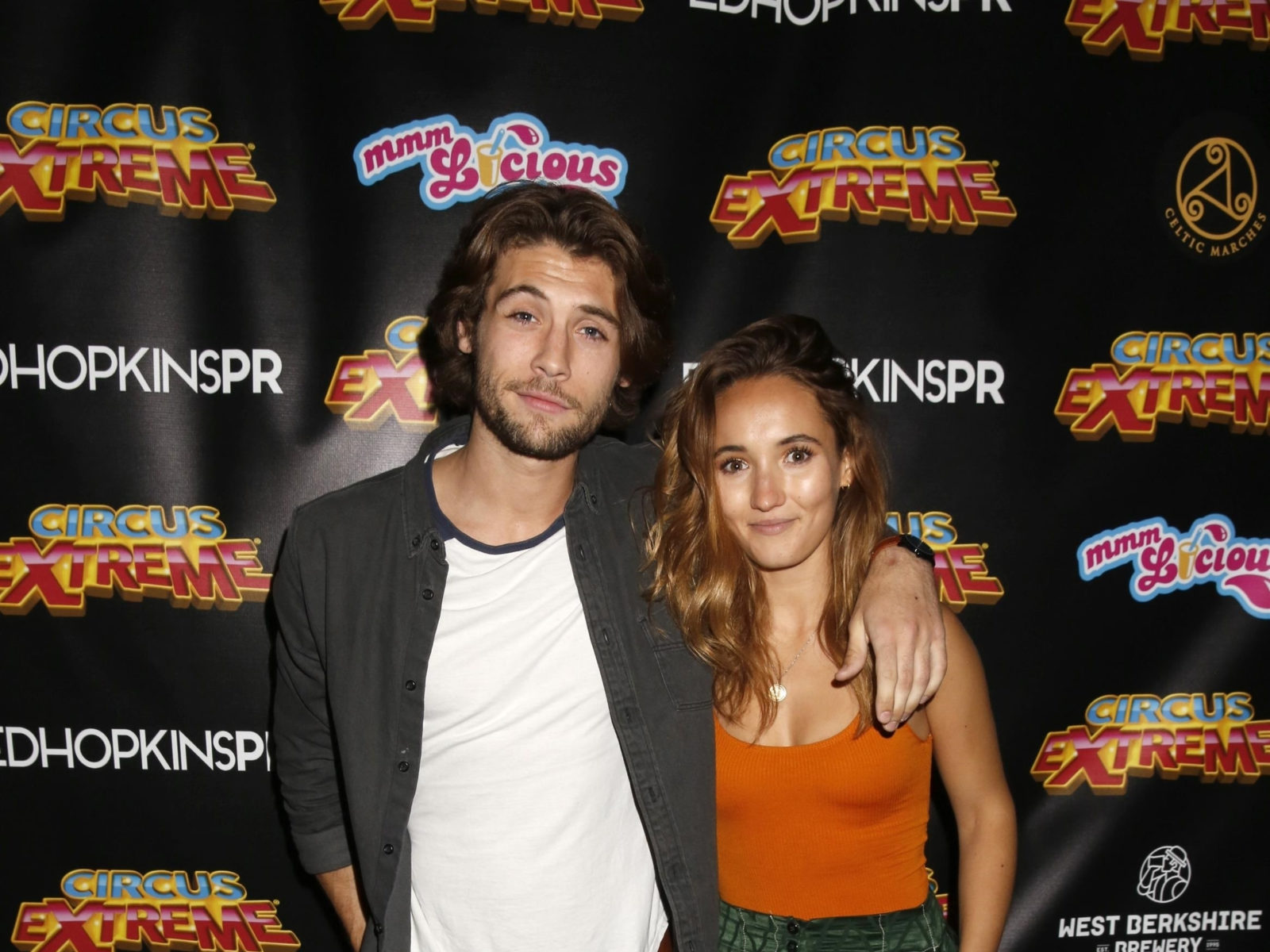 Image Source/The Sun
Ned Porteous is in a relationship with Lucy Heath, who he's been dating since 2019. The couple look adorably loved up in many photos, including ones where they're spotted out and about and having no qualms about snogging in public. Lucy Heath is also an actor.
Lucy Granville
Lucy Granville is the wife of artist Henry Granville. It's unclear whether she's aware of her husband's gay lover, but if she is, she's clearly not fussed by it. Lucy appears to be a kind and polite woman, compared to the rest of the women in the show, anyway!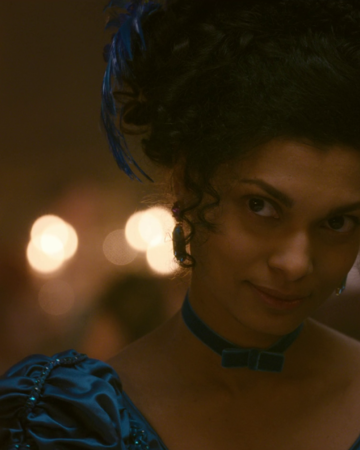 Image Source/Bridgerton Wiki Fandom
When Granville introduces Benedict to his wife Lucy, Benedict very not-so-subtly almost chokes and runs away. So if Lucy didn't suspect something before, perhaps she does now! We do think it must be impossible not to know about your husband hosting such lavish parties, though.
Sandra Teles
Actress Sandra hasn't officially declared any relationship, but she does look cosy with fellow actor Nicholas Irons as they attend a premiere together (though of course that could just be friendship).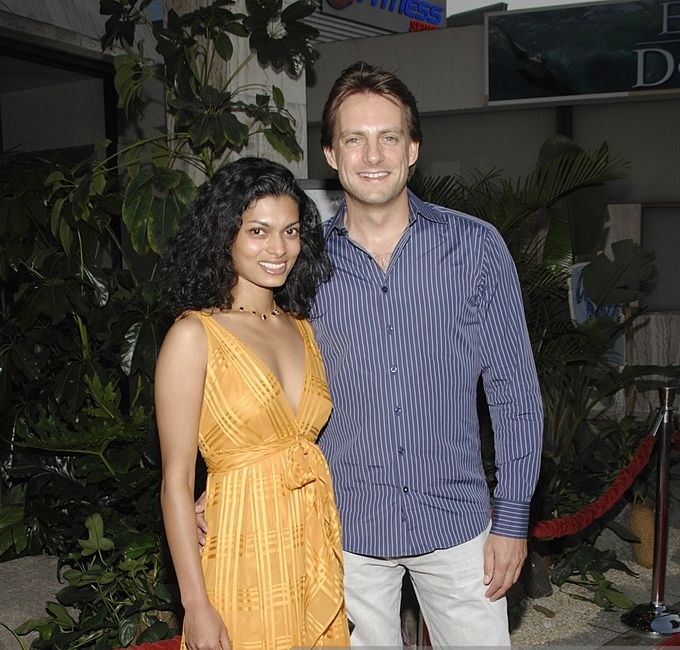 Image Source/Getty Images
Sandra has starred in a variety of great TV shows, including Black Mirror, and also the hit horror movie The Nun – so it's not all regency dramas for this actress! The Indian actress has had much success on screen, and at the moment appears to not be looking for love.
King George III
We don't see much of ailing King George in the Netflix show, as the regal screentime is dominated by Queen Charlotte. However, we do get a glimpse into their lives during one particular dinner scene.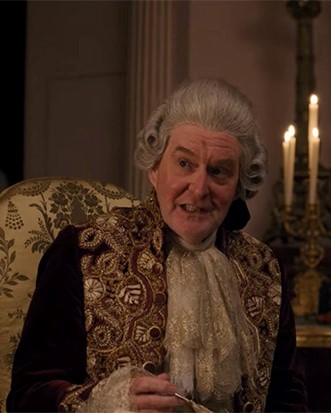 Image Source/Radio Times
As in real history, King George III's health is suffering. The King of Great Britain and Ireland, his mental health was deteriorating, and he wasn't in a great state to rule. In the dinner scene with the Queen, we see his instability rear its head, and a little more of Charlotte's inner turmoil is revealed.
James Fleet
Fleet is a famous British actor in his own right, and if you're a fan of rom coms, you may remember him from Four Weddings and a Funeral.  James has also appeared alongside Dawn French in The Vicar of Dibley.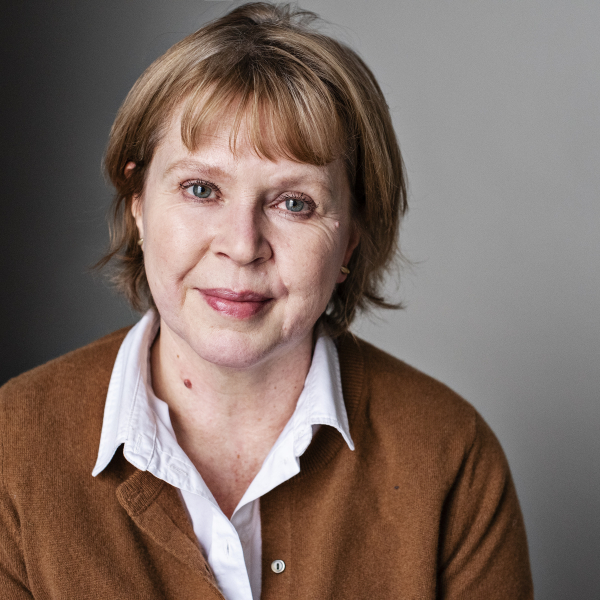 Image Source/Rebecca Singer Management
The 68-year-old actor is married to Jane Booker, a fellow actor. Jane Booker, who lives in Oxfordshire with Fleet and their son, has a long list of TV show appearances for British greats, including Jonathan Creek, Foyle's War, Agatha Christie and Casualty.