'You're a wizard, Harry.'
J.K. Rowling's magical world of wizardry and witchcraft was brought to life back in 2001 with the release of the Warner Bros' Harry Potter movie franchise.
The original novels were released…wait for it…a whopping 22 years ago! That's right! The first instalment of the world famous franchise Harry Potter and the Philosopher's Stone was bestowed upon the world in 1997 with the two-parter penultimate and ultimate Harry Potter and The Deathly Hallows released a decade later.
Whether you're a Potter nerd or not, odds are you've watched the movies that brought Daniel Radcliffe, Emma Watson and Rupert Grint into the limelight.
Twenty years since the cast filmed their first scenes in Hogwarts, they're now all grown up!
Who are the partners of these witches and wizards? Check out these muggles…
1. Daniel Radcliff (Harry Potter) and Erin Darke
The star of the Harry Potter movie franchise, Daniel Radcliffe, 30, – who plays the leading wizard – has been dating actress Erin Darke, 35, for seven years.
The couple first met on the set of 2013 American biographical drama Killy Your Darlings in which they acted as love interests.
The two got steamy on camera and clearly the chemistry flowed after the scene cut too…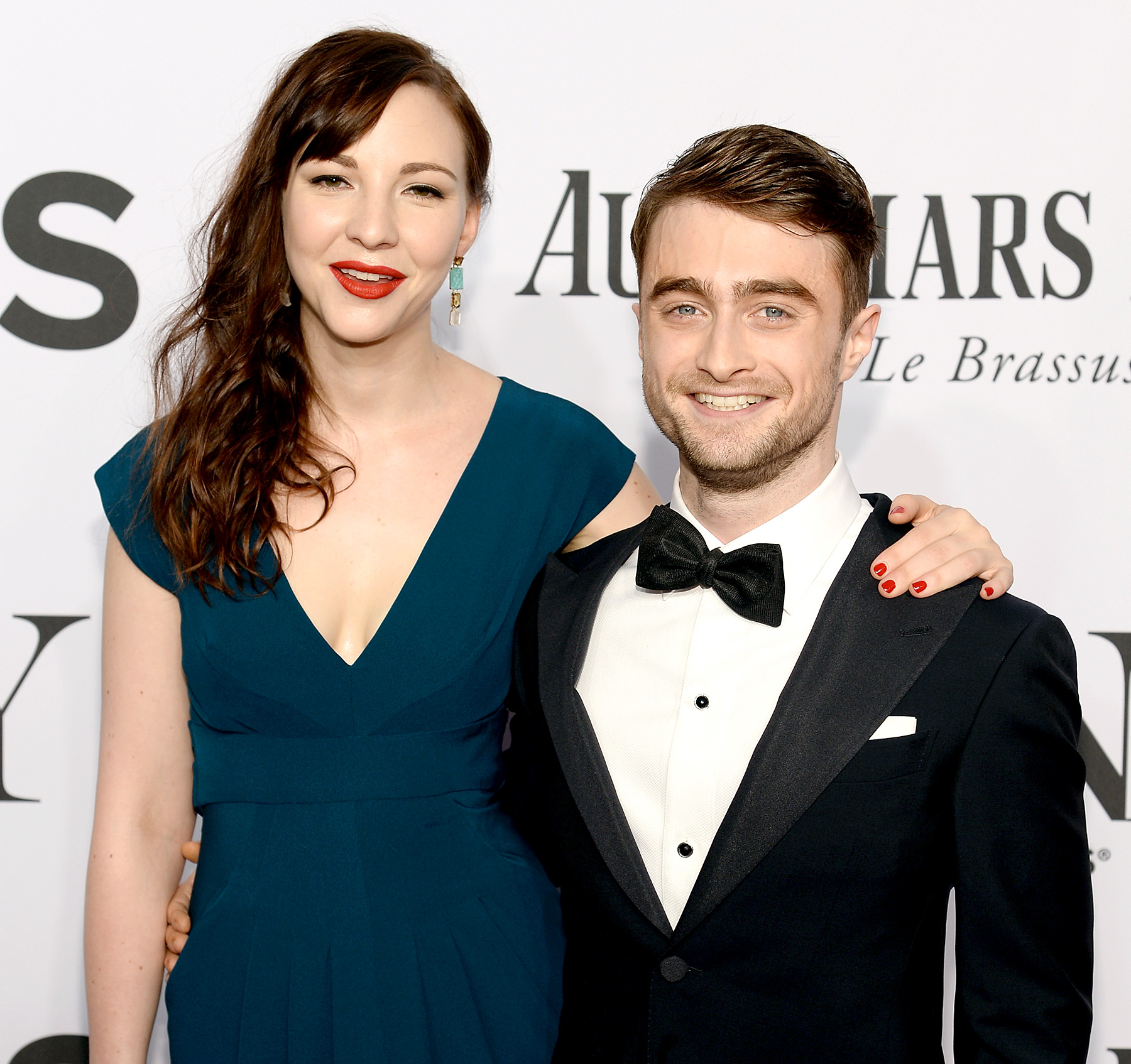 Daniel Revealed That The Pair Hooked Up After Filming A Sex Scene
In an interview with Playboy, Daniel opened up about how romance blossomed between the two actors during a scene in which their characters flirt in a Library:
'That's a wonderful record of us flirting for the first time. There's no acting going on—not from my end, anyway.'

'There's a moment when she makes me laugh, and I'm laughing as me and not as my character. She was incredibly funny and smart. I knew I was in trouble.'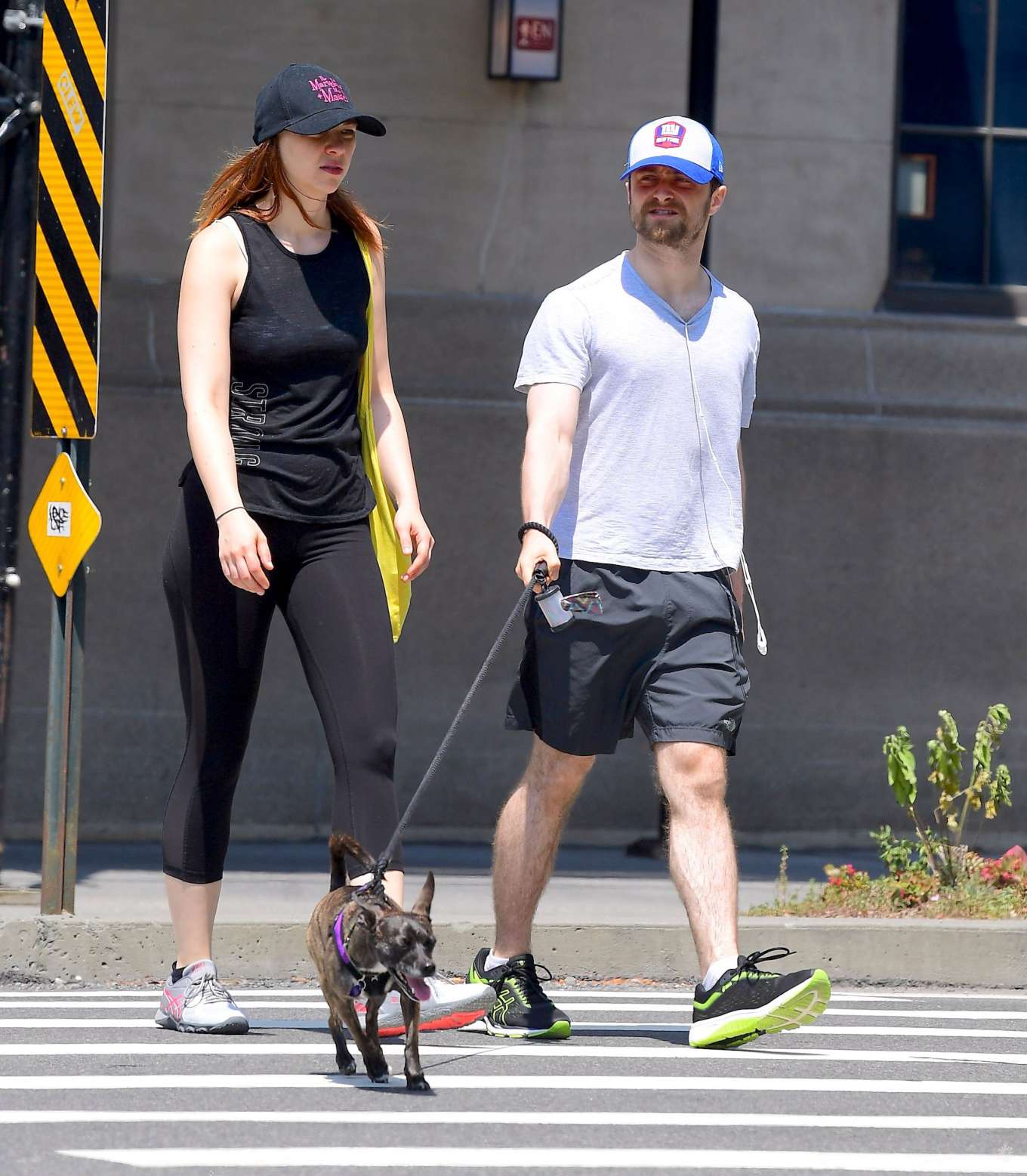 2. Rupert Grint (Ron Weasley) and Georgia Groome
Fans couldn't cope when it was revealed that Rupert Grint – who played the hapless redheaded BFF of Harry Potter and Hermione Granger – was dating Angus, Thongs and Perfect Snogging star Georgia Groome.
90s kids and maybe even millenials will remember the iconic teen romance comedy movie that was painfully relatable to every 14-year-old British girl.
I was today years old when I found out Georgia from Angus, thongs and perfect snogging has been going out with Ron Weasley since 2011 ???? pic.twitter.com/8Grgr9KsWW

— Lydia (@lydia_wood_) November 29, 2018
Rupert and Georgia Have Been Dating Since 2011
The couple kept their relationship so private that fans couldn't believe the unlikely couple had been dating for so long!
In spite of never publicly announcing their relationship, the couple were recently spotted what looked like matching rings…
Is that wedding bells, we hear?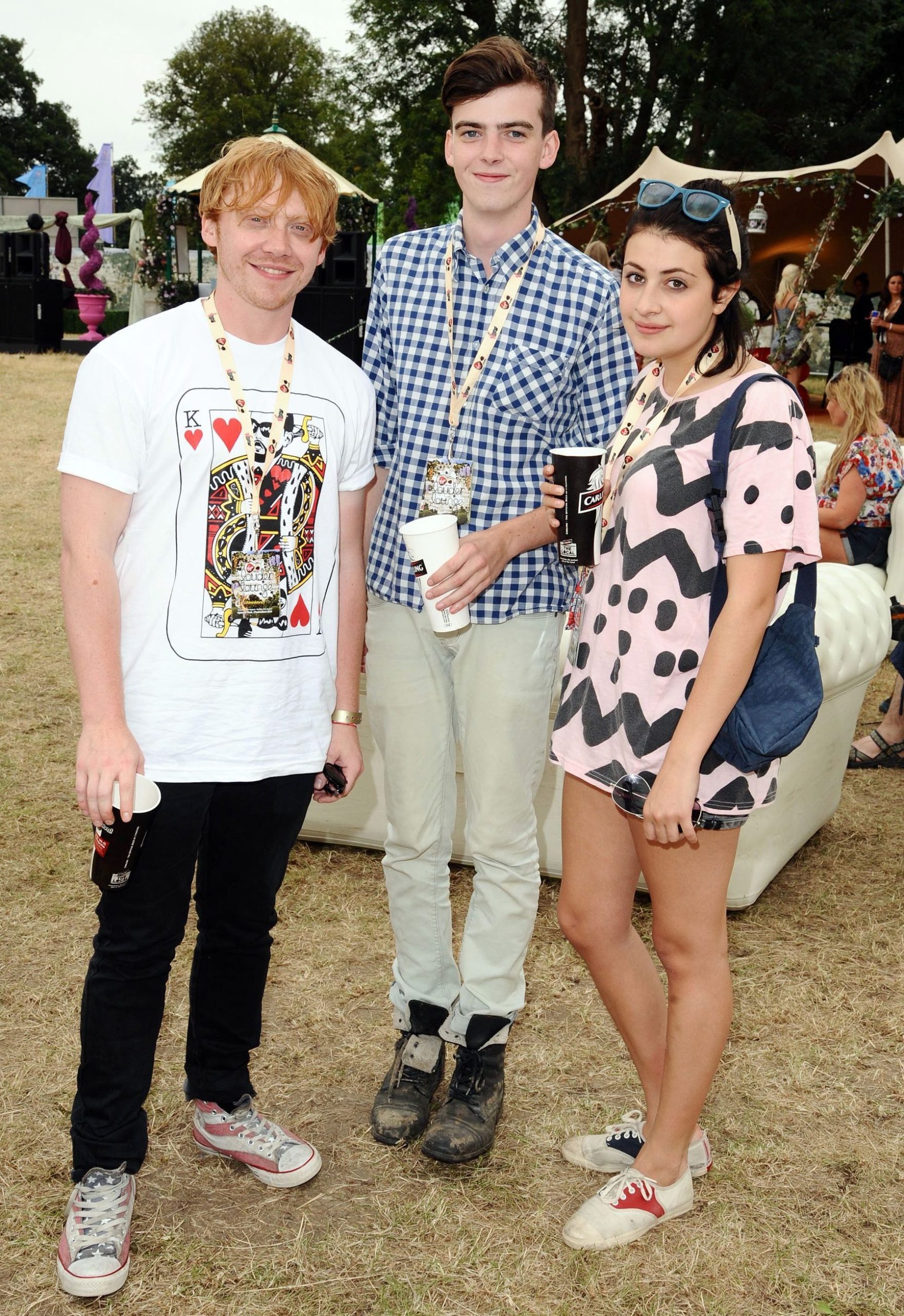 3. Emma Watson (Hermione Granger) no longer 'self-partnered'?
After proclaiming to be 'self-partnered' (which we are absolutely loving by the way) in an interview with Vogue late last year, fans were led to believe that stunning actress Emma Watson – who recently starred in Greta Gerwig's Little Women – was a single pringle.
However, she was recently spotted having a lunch date with a mystery man…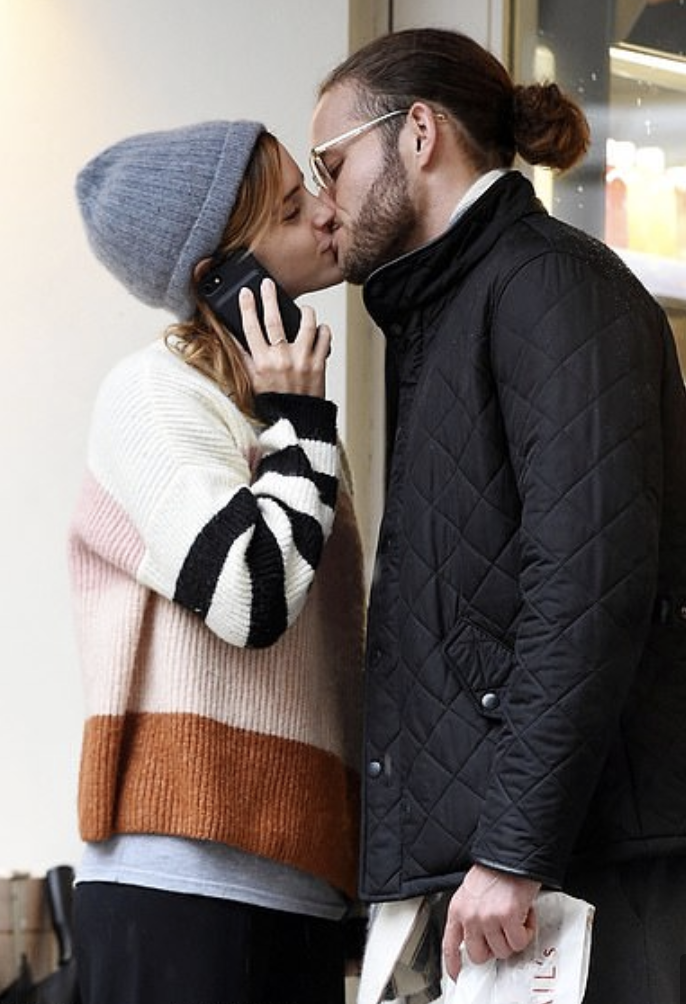 Emma Was Spotted Kissing The Mystery Fella In October…
The Little Women star previously told Vogue:
I never believed the whole "I'm happy single" spiel. I was like, "This is totally spiel". It took me a long time, but I'm very happy [being single]. I call it being self-partnered.'
Still, Emma and the handsome stranger looked loved up as the actress leaned in for a kiss while taking a phone call. Could this be love?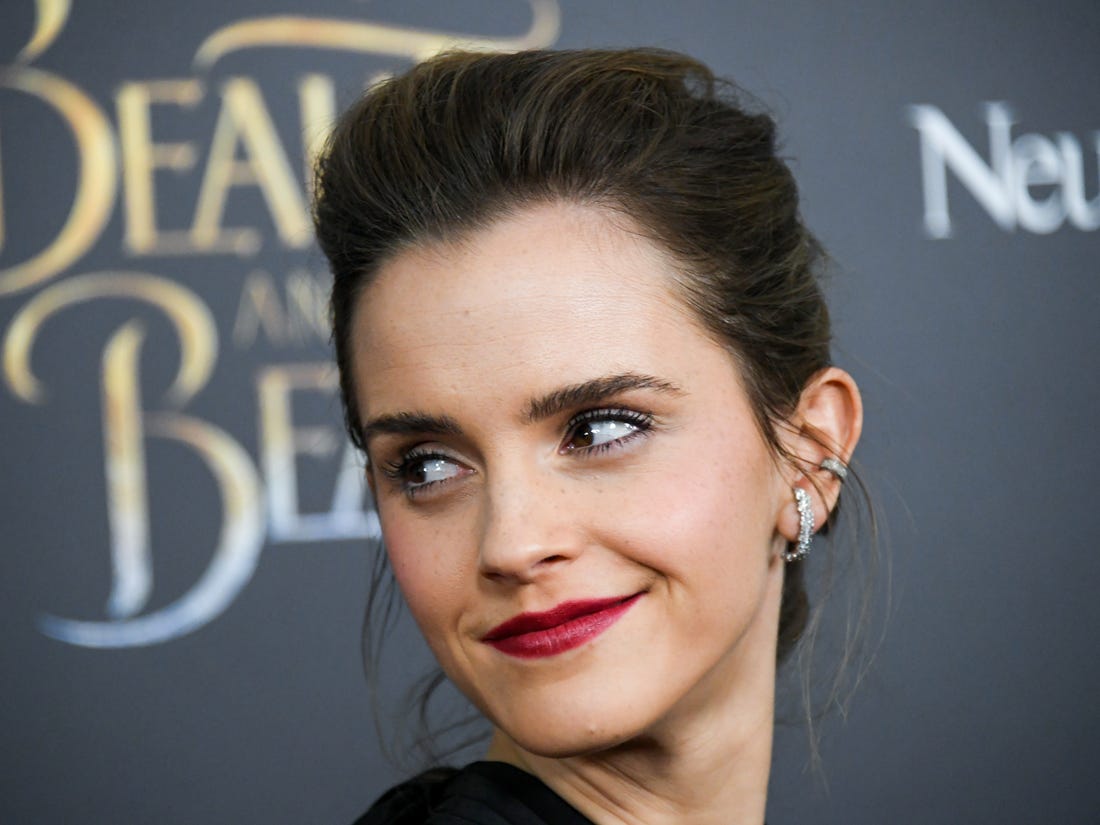 4. Matthew Lewis (Neville Longbottom) and Angela Jones
Now, this is what you call a glow up. Fans everywhere were shocked when Matthew Lewis – who played the gawky Neville Longbottom in the franchise – transformed into quite the hunky specimen!
There's now even a word for such glow ups – 'longbottoming'! Bit of a backhanded compliment, eh?
Matthew is one of the only younger cast members to have put a ring on it. He got hitched to American events planner Angela Jones after meeting at a Wizarding World event in Orlando.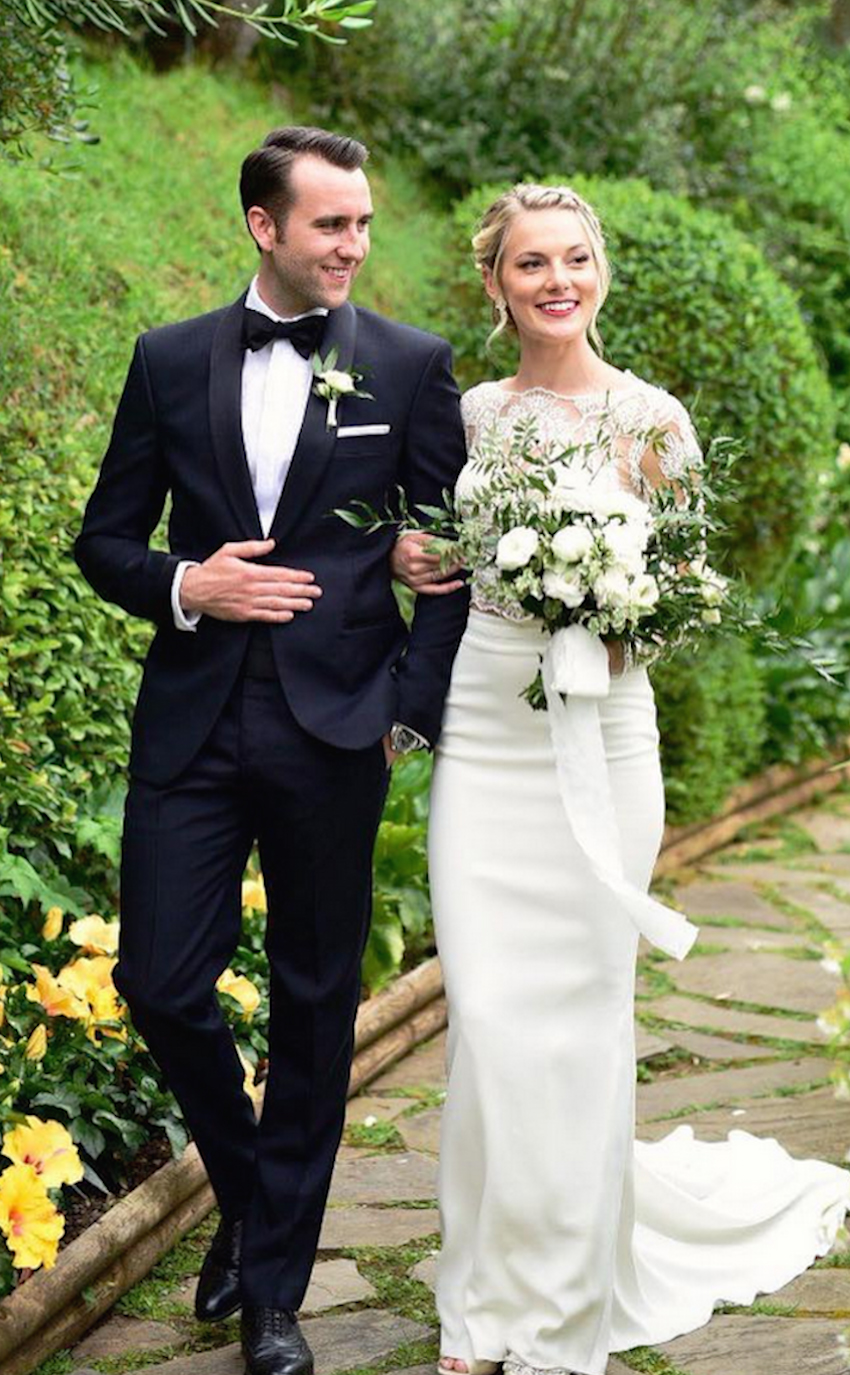 'I never believed in soul mates until we met, we came from two different countries, 4,334 miles apart, and yet we were one and the same…'
The two hit it off immediately over their love for the wizarding world and got engaged after a whirlwind romance. Angela, who also works as a lifestyle blogger, spoke fondly of her husband on her blog. Sickeningly cute.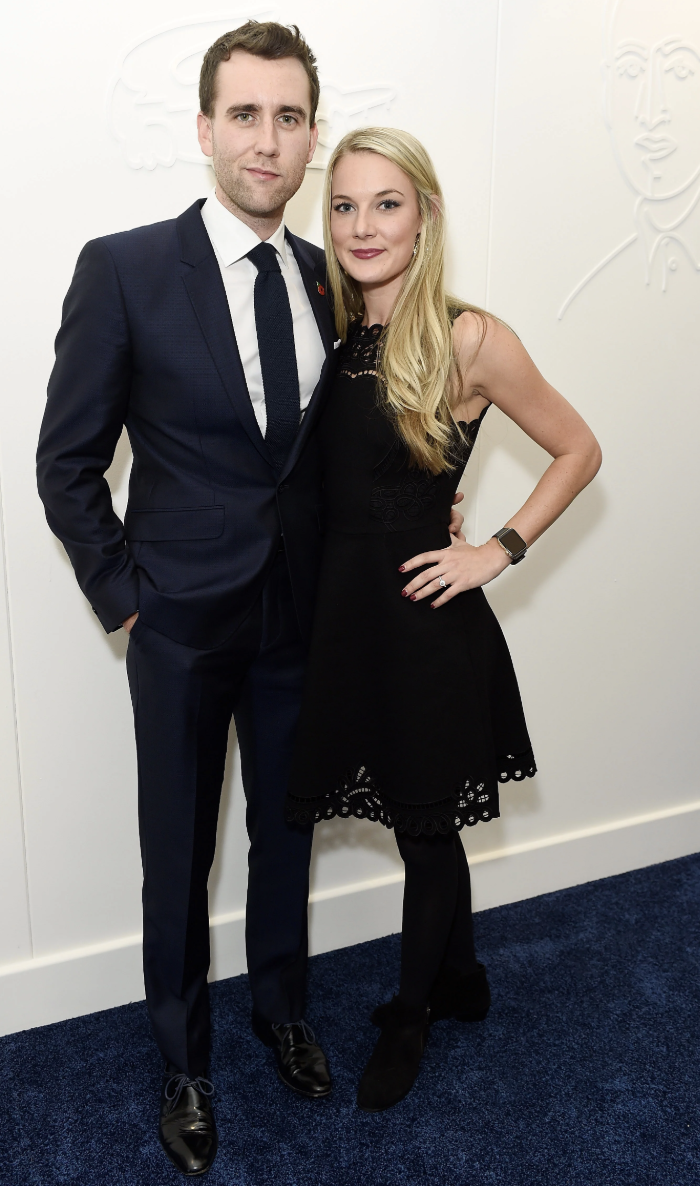 5. Tom Felton (Draco Malfoy) Is Single
We all hated (but were also weirdly attracted to) Tom Felton's slimey portrayal of the white-haired deatheater Draco Malfoy. It turns out that he is, in fact, single at the moment.
Reportedly, the star has joined the celebrity dating app Raya in a bid to find the perfect woman.
View this post on Instagram
The Actor Is Looking For Love
A source revealed:
'Tom's a great-looking guy with a good personality. But he's struggled to find someone to connect with.

'Being an actor can be a hard life with travelling and being away for extended periods of time, so he's looking for someone who gets that lifestyle. He also needs someone who understands what it's like to be in the spotlight.'
Ladies, form an orderly queue!
View this post on Instagram
6. Bonnie Wright (Ginnie Weasley) and Jacob Artist
Ron Weasley's flame-haired little sister Ginnie ended up becoming the love of Harry Potter's life but who is the true love of actress Bonnie Wright's life?
It turns out to be fellow Harry Potter star Jacob Artist, who is best known for his role as Jake Puckerman on hit American musical drama series Glee.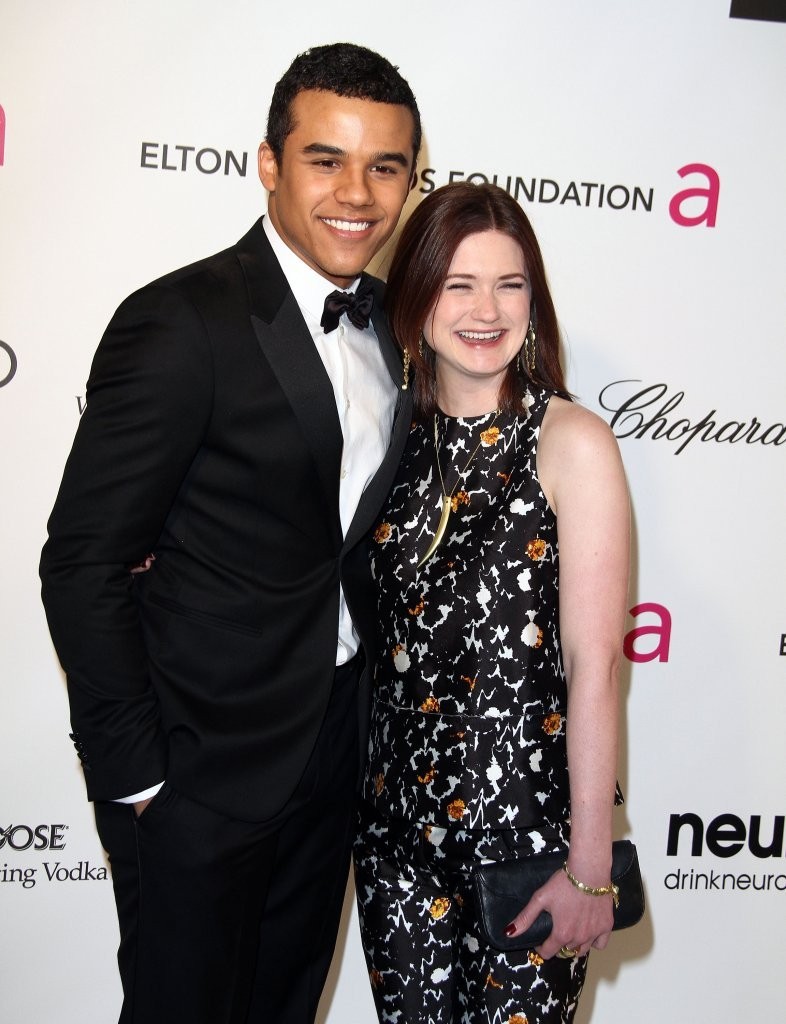 Bonnie Previously Dated Fellow Harry Potter Star Jamie Campbell Bower From 2010-2012
Bonnie dated Jamie Campbell Bower, who played a young Gellert Grindlewald, in 2010 and the couple got engaged the following year.
They decided to call of their engagement in 2012 and now it seems the star has found her happy ever after with Jacob!
View this post on Instagram
7. James Phelps (Fred Weasley) and Simone Burke
SPOILER ALERT (but not really because why would you be here if you hadn't watched the movies…but anywayyy…) we still aren't over our favourite cheeky chappy Fred Weasley's on-screen death *gasp* but real life actor James Phelps is alive and well.

James Dated American Producer Simone Burke
One part of our favourite mischievous twin duo alongside brother Oliver, James has kept his dating life pretty secret but what we know is he dated American film producer Simone Burke for a time.
Now, to find out what his partner and crime has been up to…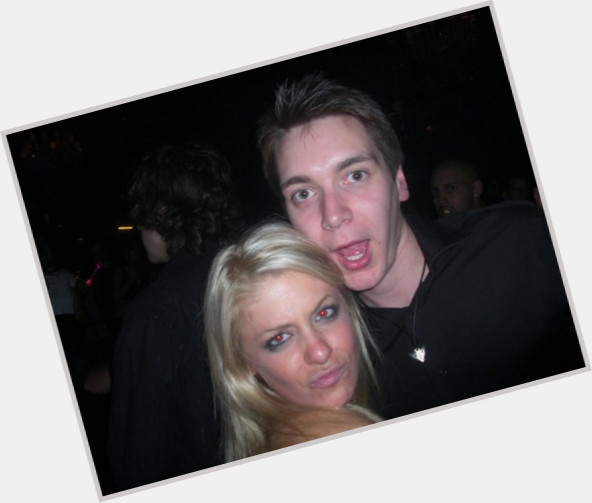 8. Oliver Phelps (George Weasley) and Katy Humpage
Did you know that Oliver Phelps a.k.a. George Weasley is not only the twin brother of Fred but also his real life twin? Shocking stuff, we know…ahem.
As for Oliver's love life, he's actually married! What!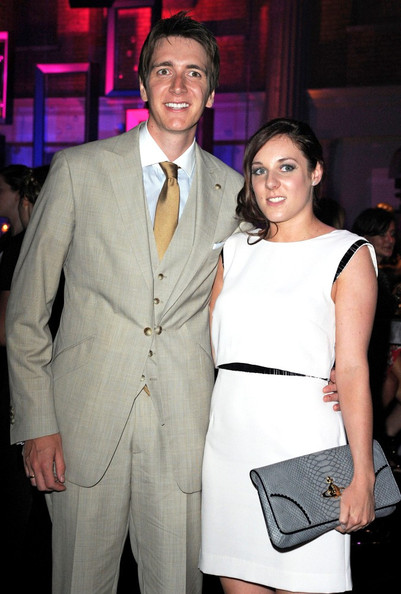 Oliver and Katy Tied The Knot In 2015
Again, the actor has kept his love life pretty private but he got hitched to girlfriend Katy Humpage back in 2015, making Neville Longbottom not the only married man of the bunch!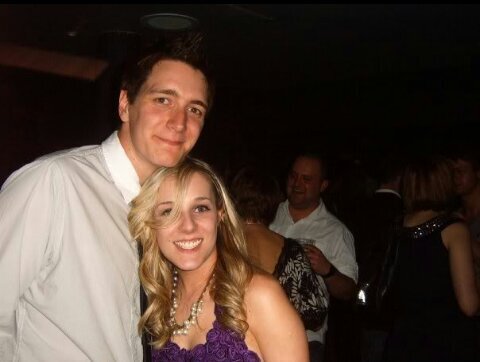 9. Robert Pattinson (Cedric Diggory) and Suki Waterhouse
R-Patz stole our little teen hearts when he played sexy vampire Edward Cullen in the Twilight series but for us die-hard fans, we fell in love with him earlier on.
After taking on the role of Cedric Diggory in the fourth movie of the franchise Harry Potter and the Goblet of Fire, we yearned and we cried for Cedric.
(Please say, it wasn't just us?!)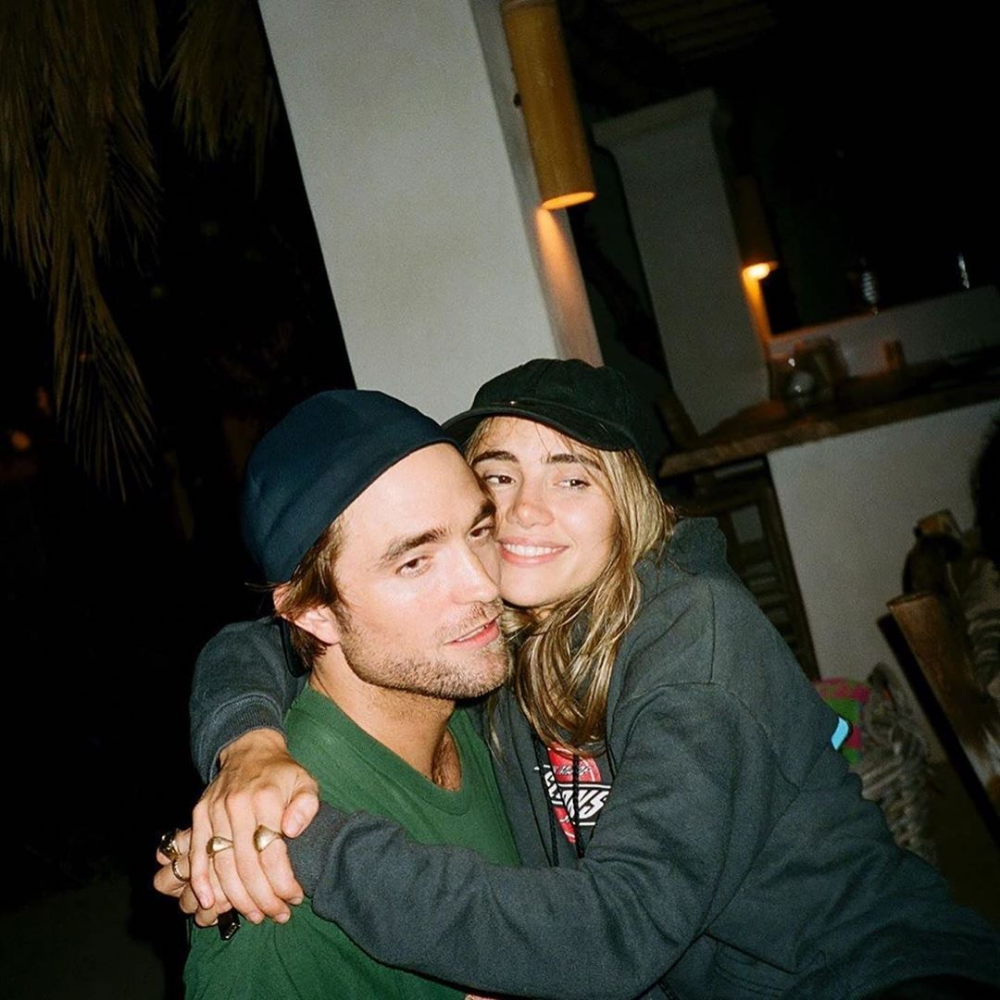 R-Patz Was First Linked To Model Suki Waterhouse In 2018
Robert Pattinson and Suki Waterhouse have reportedly been dating since 2018 but have kept their relationship very under wraps.
The couple sparked engagement rumours recently when Suki was spotted sporting a very expensive looking ring…
Is Rob off the market forever?! Noooooo!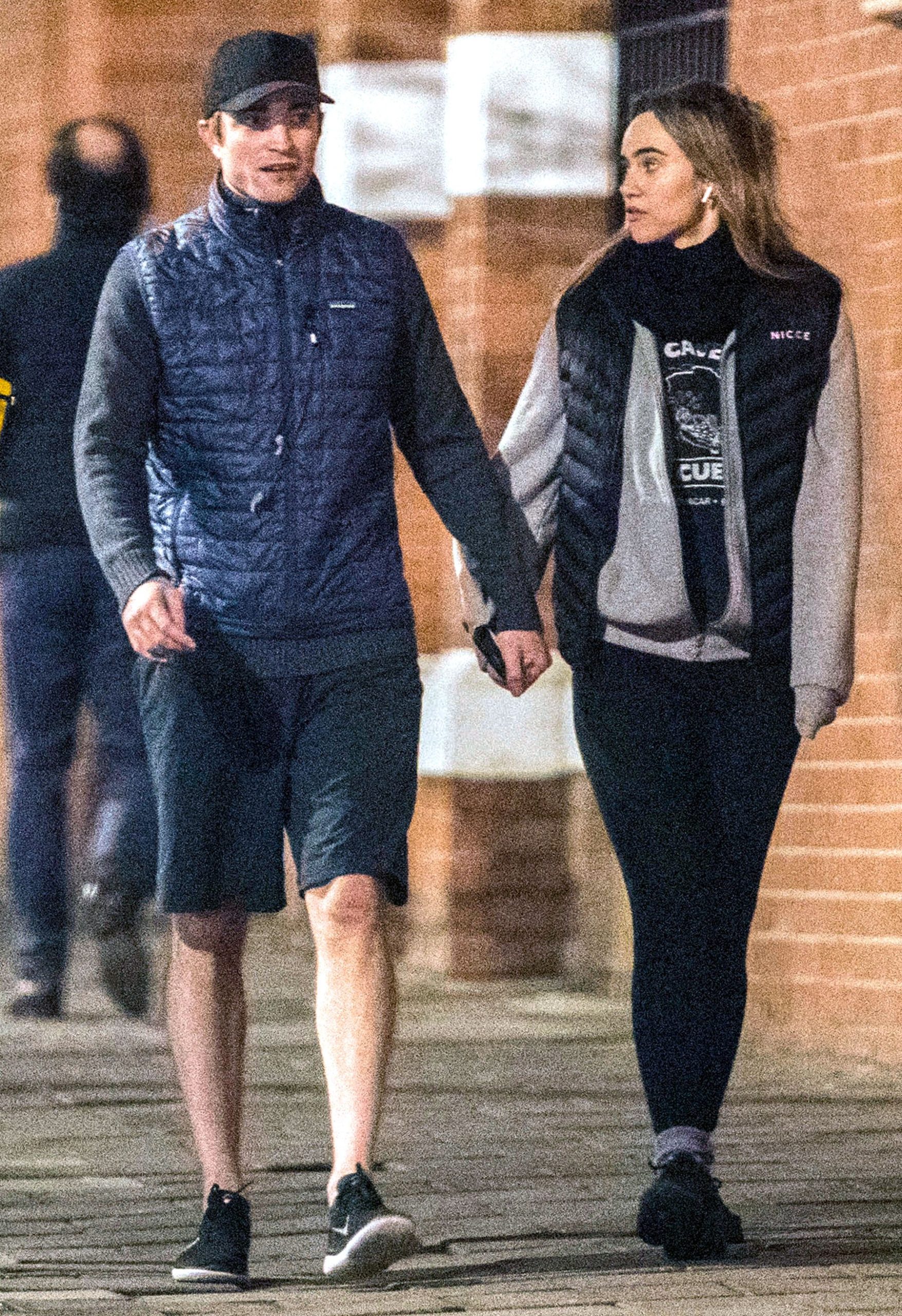 10. Evanna Lynch (Luna lovegood) and Andel
Evanna Lynch, who played the loopy yet loveable Luna Lovegood, has been dating singer-songwriter Andel since 2017.
She told the Irish Tatler that Andel is her best friend as well as her boyfriend:
'It's about, 'I like this person better than everyone else and they bring something to my life. I'm all about relationships being a real friendship. Checking every day seeing how they are and just having a best friend that you can really talk to.'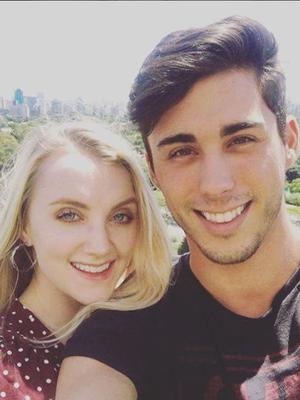 Evanna and Andel have been dating since 2017
She added:
'My boyfriend is a total meat-eater. He really challenges me on these things and I have to think more.

'I have certain rules like he's not allowed to eat baby animals when I'm around, so no lamb. But he always goes to vegan restaurants with me as well.'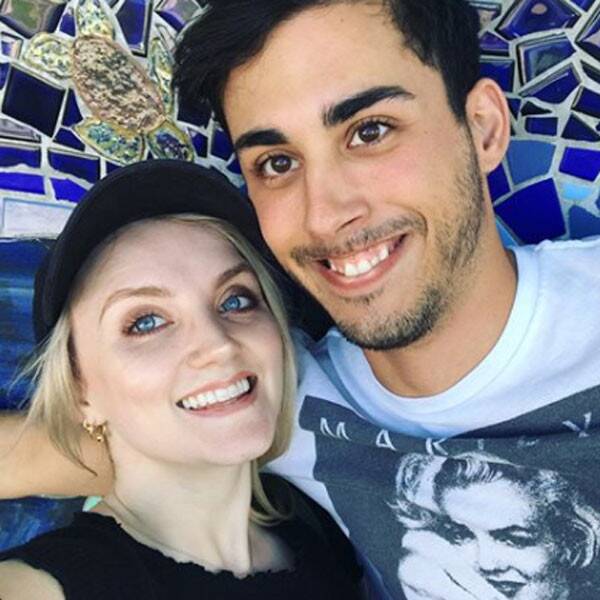 11. Katie Leung (Cho Chang) and Eric Caira
Katie Leung, who played Harry Potter's love interest in Harry Potter and the Goblet of Fire has been in a relationship with boyfriend Eric Caira for roughly a decade.
She has since appeared in the BBC crime drama series Strangers.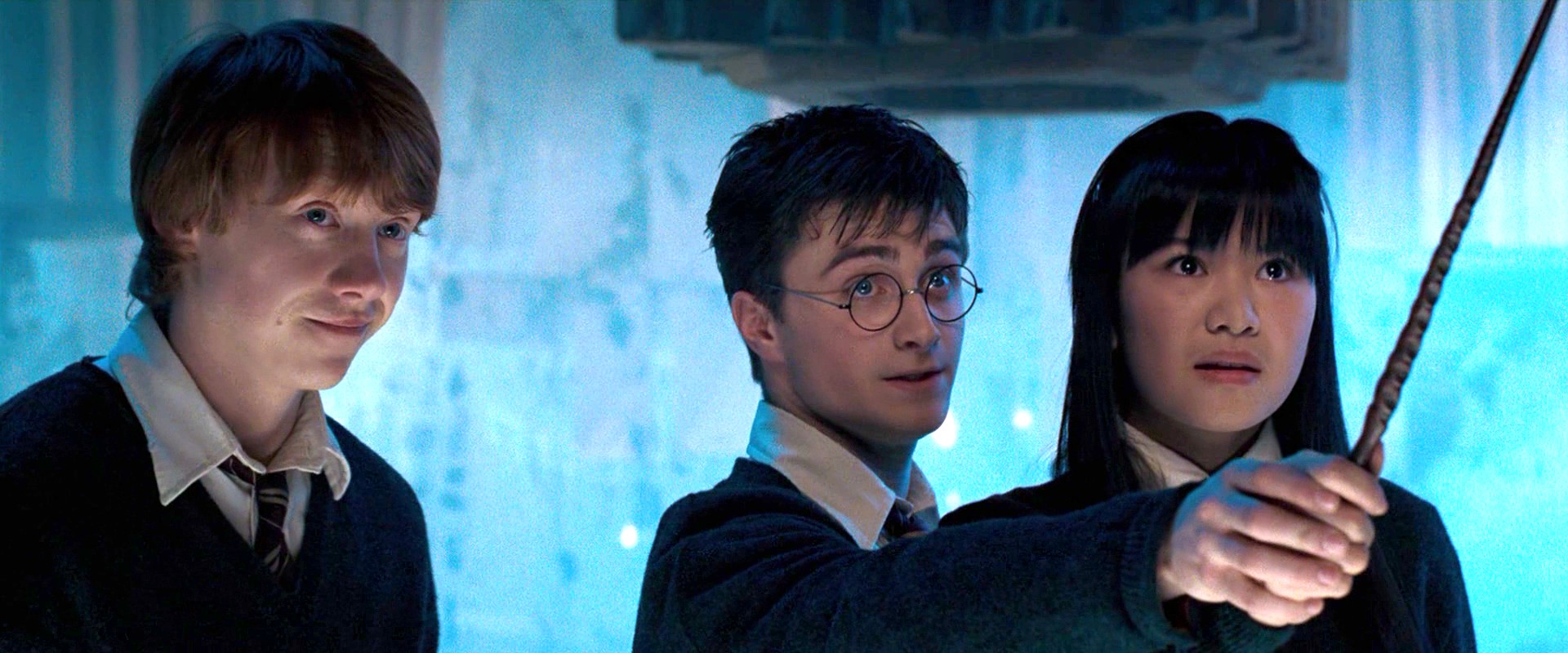 Katie Has Dated Eric Caira For 10 Years
Katie lives in Glasgow with boyfriend Eric and also studied a second degree there whilst balancing her acting career on the side.
She even met the queen! The actress told The Daily Record:
'It was a once-in-a-lifetime opportunity. I took Eric with me – his family are royalists so they were excited and very proud.'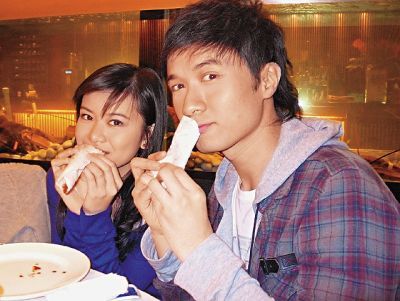 12. Alfred Enoch (Dean Thomas) and Aja Naomi King
Alfred Enoch played the popular half-blood wizard Dean Thomas. He is currently dating his How To Get Away With Murder co-star Aja Naomi King.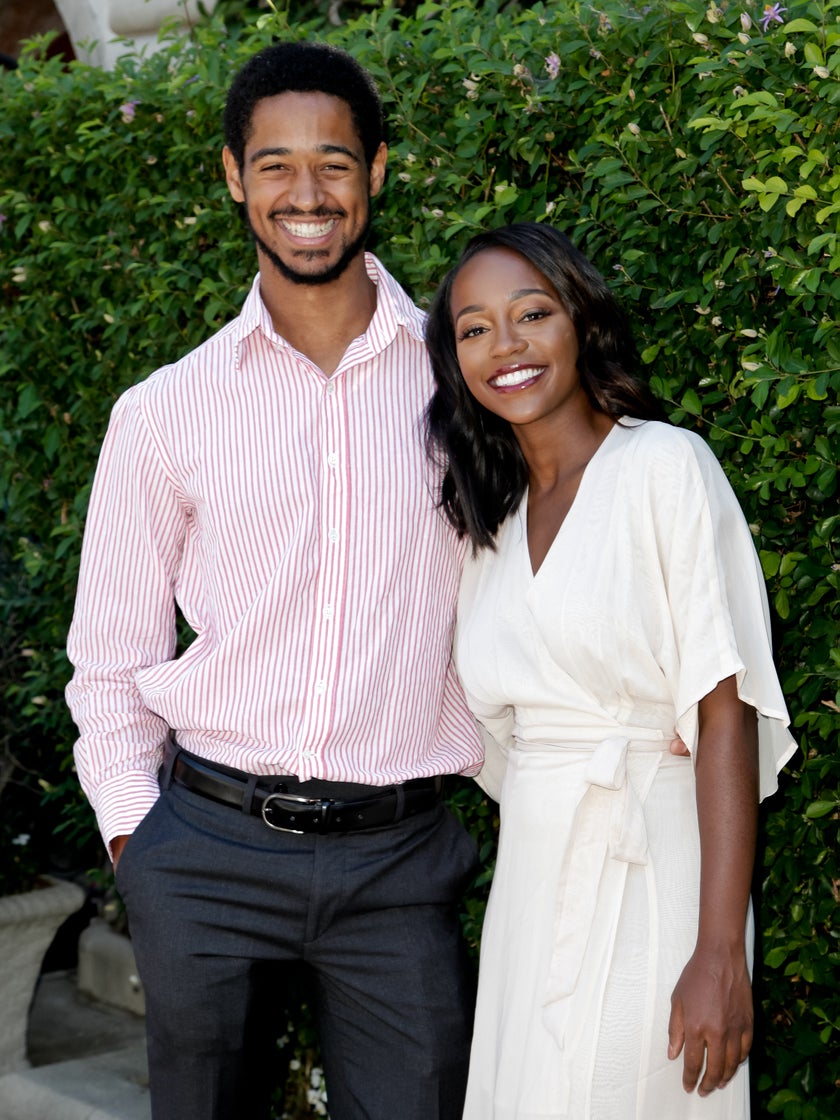 Alfred Is Dating His How To Get Away With Murder Co-Star
Dating rumours that the co-stars were an item began in 2017.
The loved up shots of the couple on Instagram had fans speculating that the relationship was not strictly professional…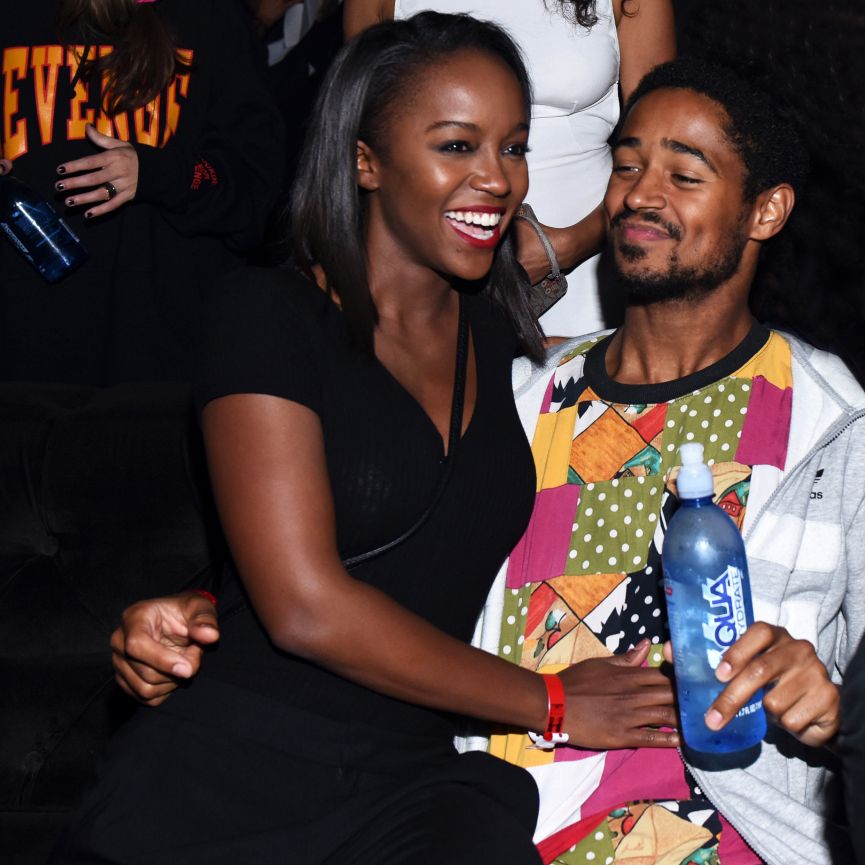 13. Ralph Fiennes (Lord Voldemort) and Alex Kingston
The dark lord had a wife once upon a time. Actor Ralph Fiennes who played the evil Lord Voldemort in the franchise, married actress Alex Kingston in 1993 after dating for 10 years.
They met whilst they were both studying at the Royal Academy of Dramatic Art (RADA).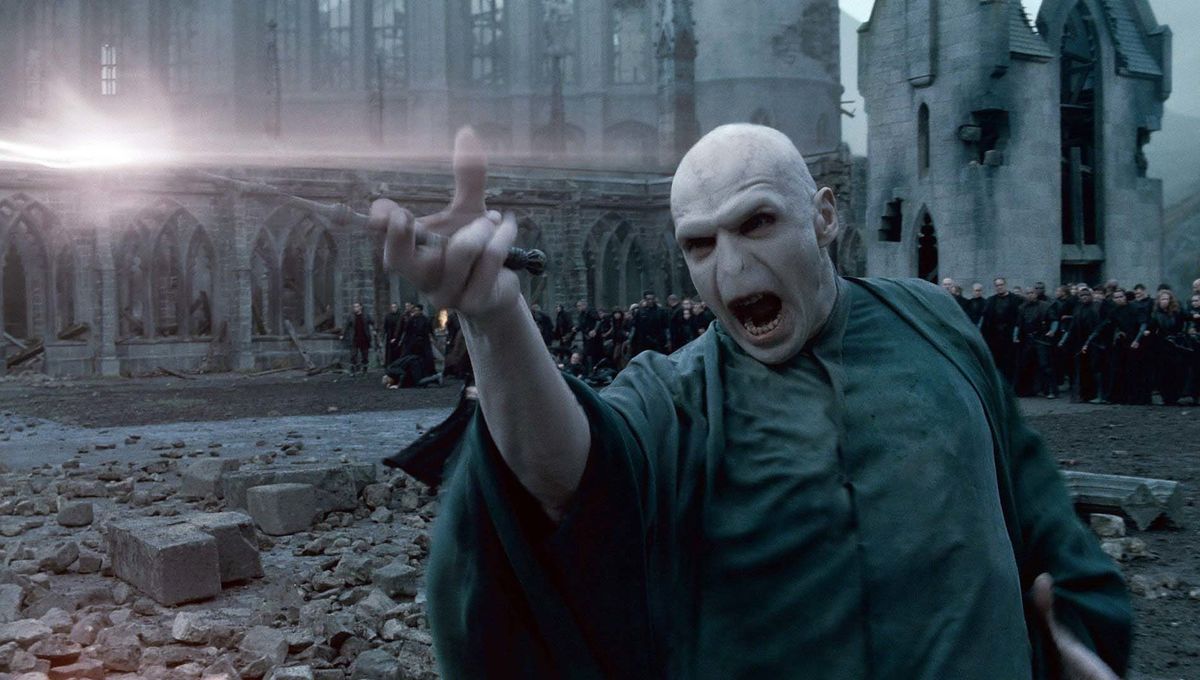 The Couple Divorced In 1997 After Ralph Had An Affair
After having an affair with Franchesca Annis, Ralph and Alex divorced and he went on to date Francesca until 2006. Just before their split, the actor was rumoured to have had another affair with Romanian singer Cornelia Crisan…
Not like Lord Voldemort to find himself in the middle of a scandal, is it?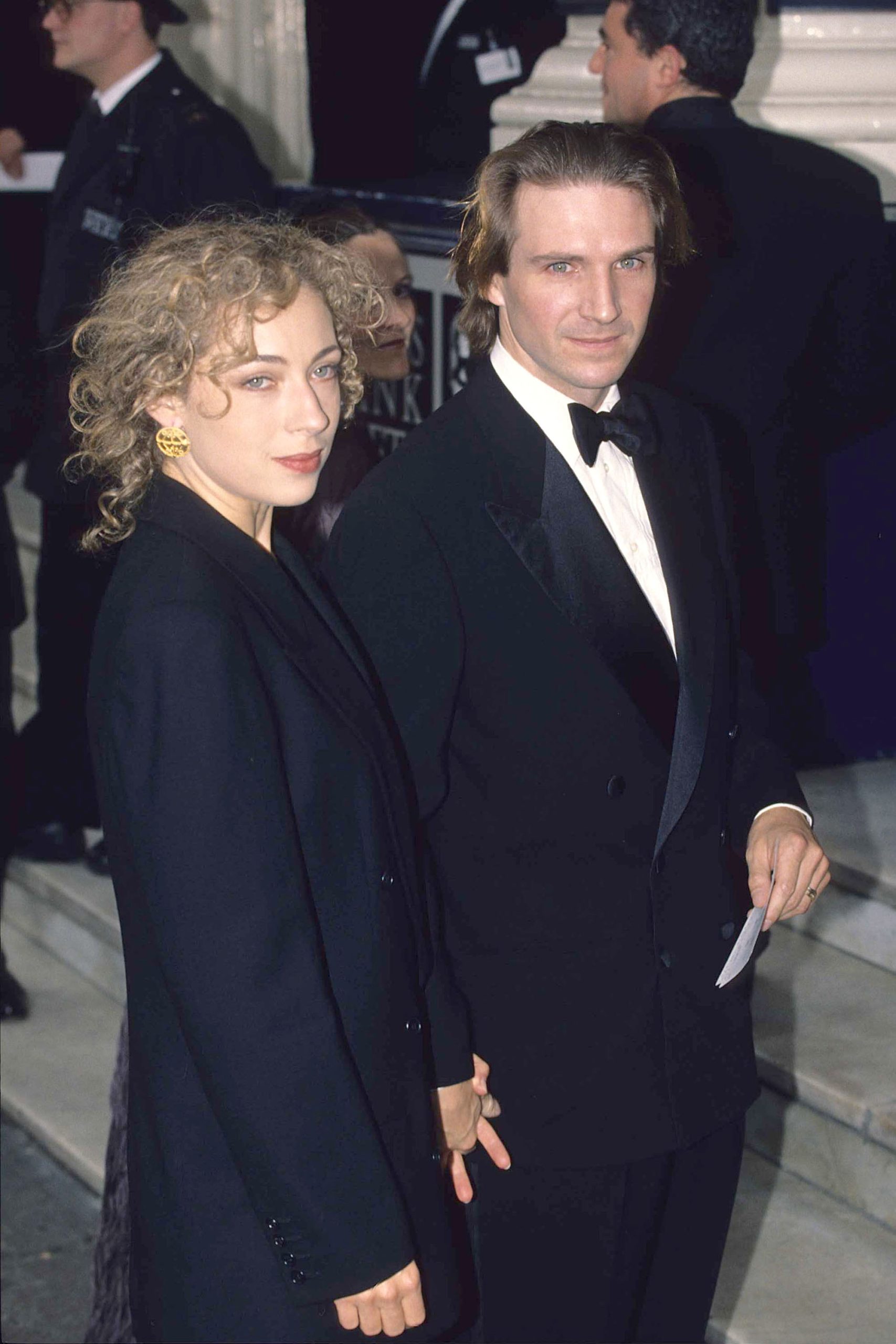 14. Warwick Davis (Professor Filius Flitwick) and Samantha Burroughs
Professor Filius Flitwick was a charms professor at Hogwarts as well as the Head of Ravenclaw house. Actor Warwick Davis reclaimed the role in every one of the Harry Potter movies.
Warwick suffers with a genetic condition known as spondyloepiphyseal dysplasia congenita (SED), a form of dwarfism. His wife, Samantha and two children also have dwarfism.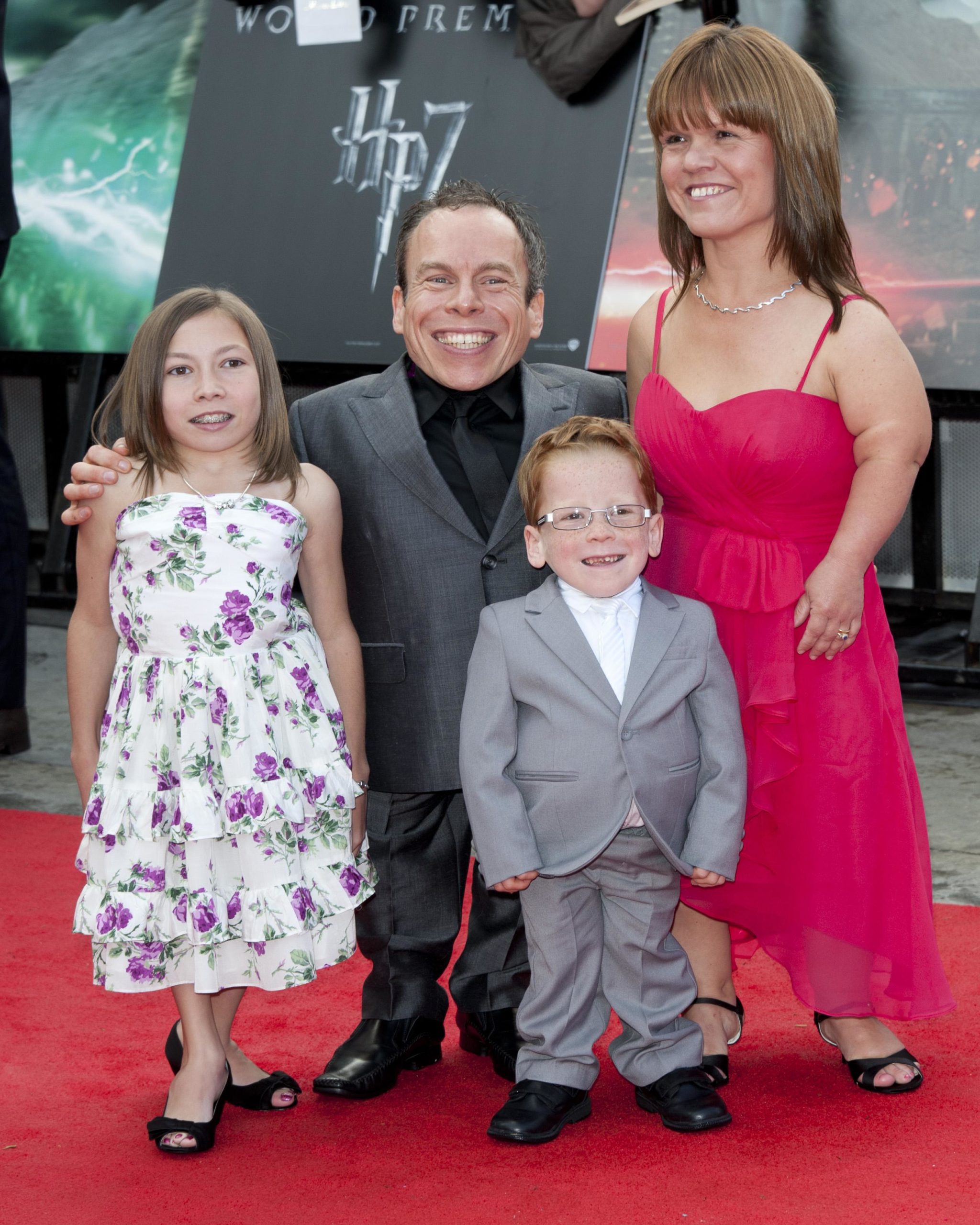 Warwick Has Been Married To Samantha Since 1991
Warwick married Samantha, who has a form of dwarfism called achondroplasia, in 1991. They met whilst filming Willow. Together, they have two children who also have SED.
Tragically, the couple had two sons, Lloyd and George, who passed away after birth because of the conditions.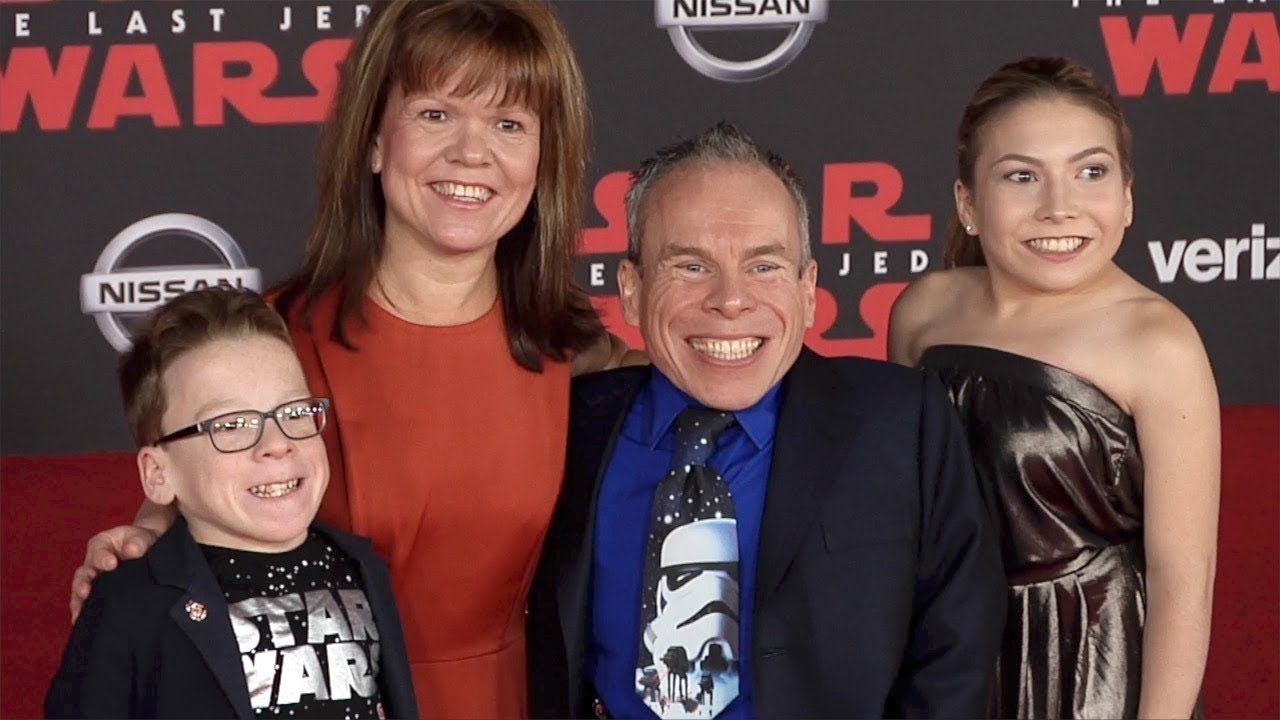 15. Dame Julie Walters (Molly Weasley) and Grant Roffey
Dame Julie Walters played the fiery but loving matriach of the Weasley household, Molly Weasley, and has been with husband Grant Roffey since the 1980s, having their first and only daughter, Maisie Mae, in 1988.
The couple didn't actually get married until 1997, after a decade long relationship.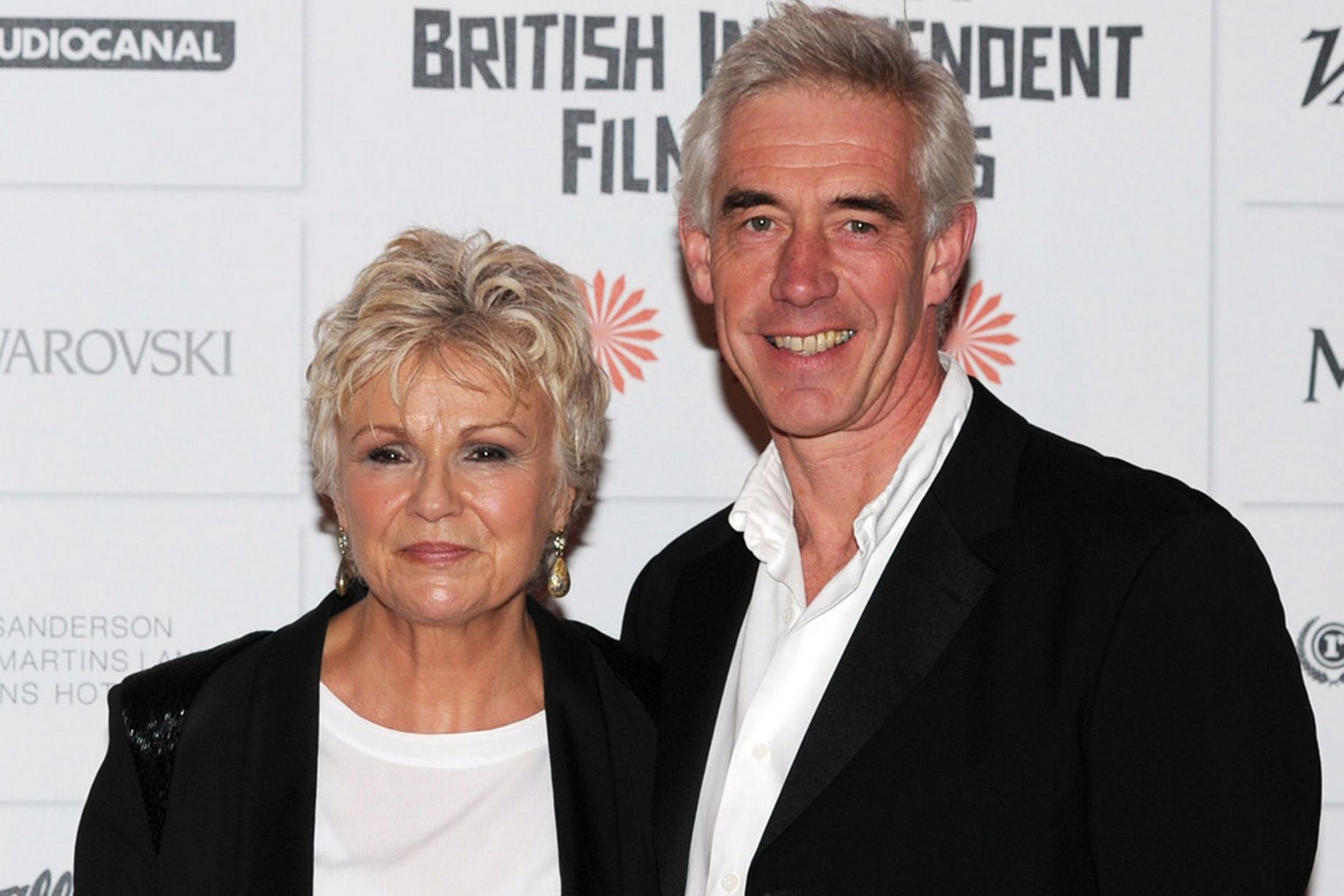 'I thought, if it doesn't work out with this man, how could it work with anyone?'
The renowned actress told Female First in 2017 that it was love at first sight with husband Grant, who works as an Automobile Association patrolman:
'I thought, if it doesn't work out with this man, how could it work with anyone? I have a lot to thank him for.'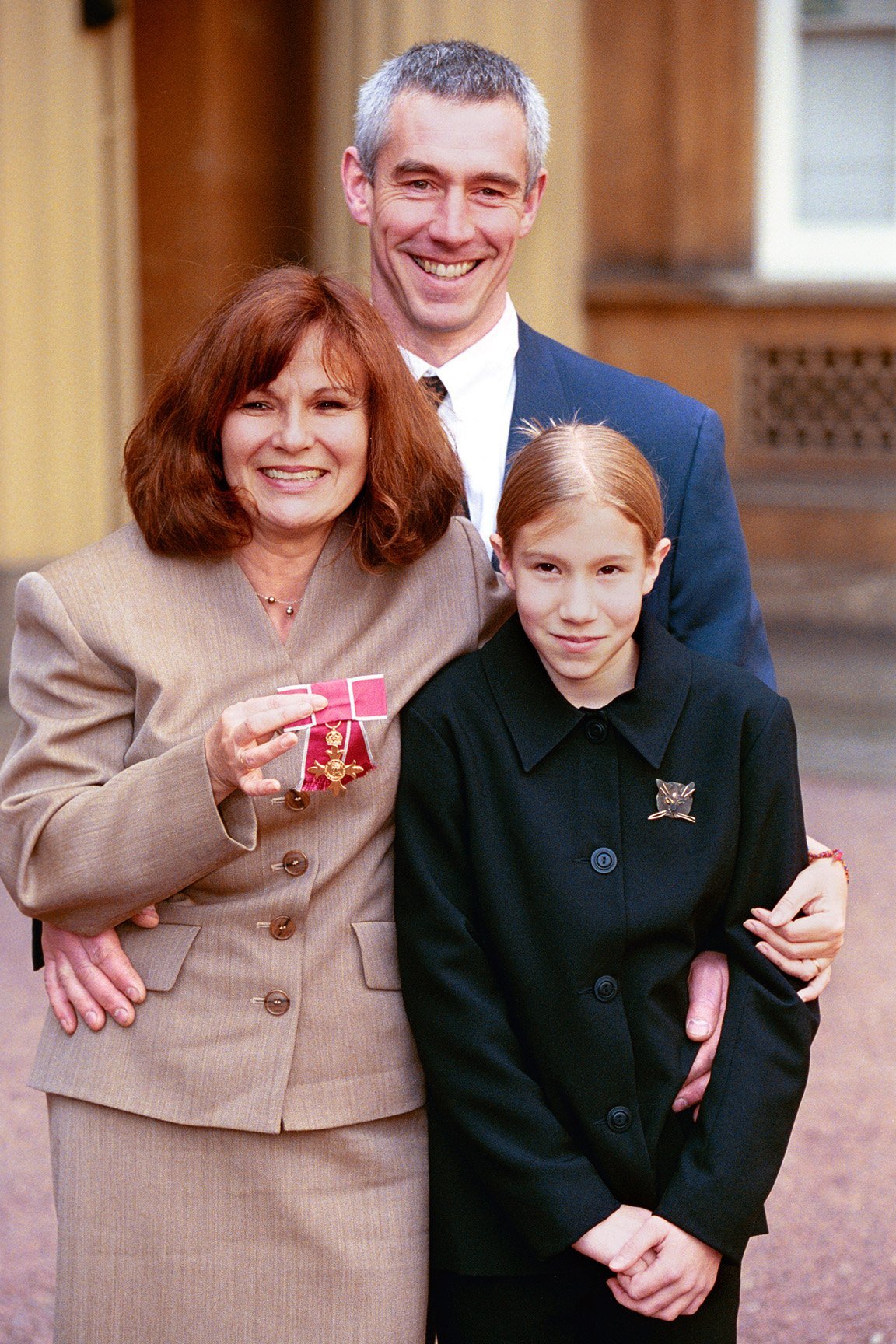 16. Robbie Coltrane (Rubeus Hagrid) and Rhona Gemmell
Robbie Coltrane who plays the loveable half-giant gamekeeper Hagrid was married to Rhona Gemmell from 1999-2003. They had two children: a son Spencer and daughter Alice before separating.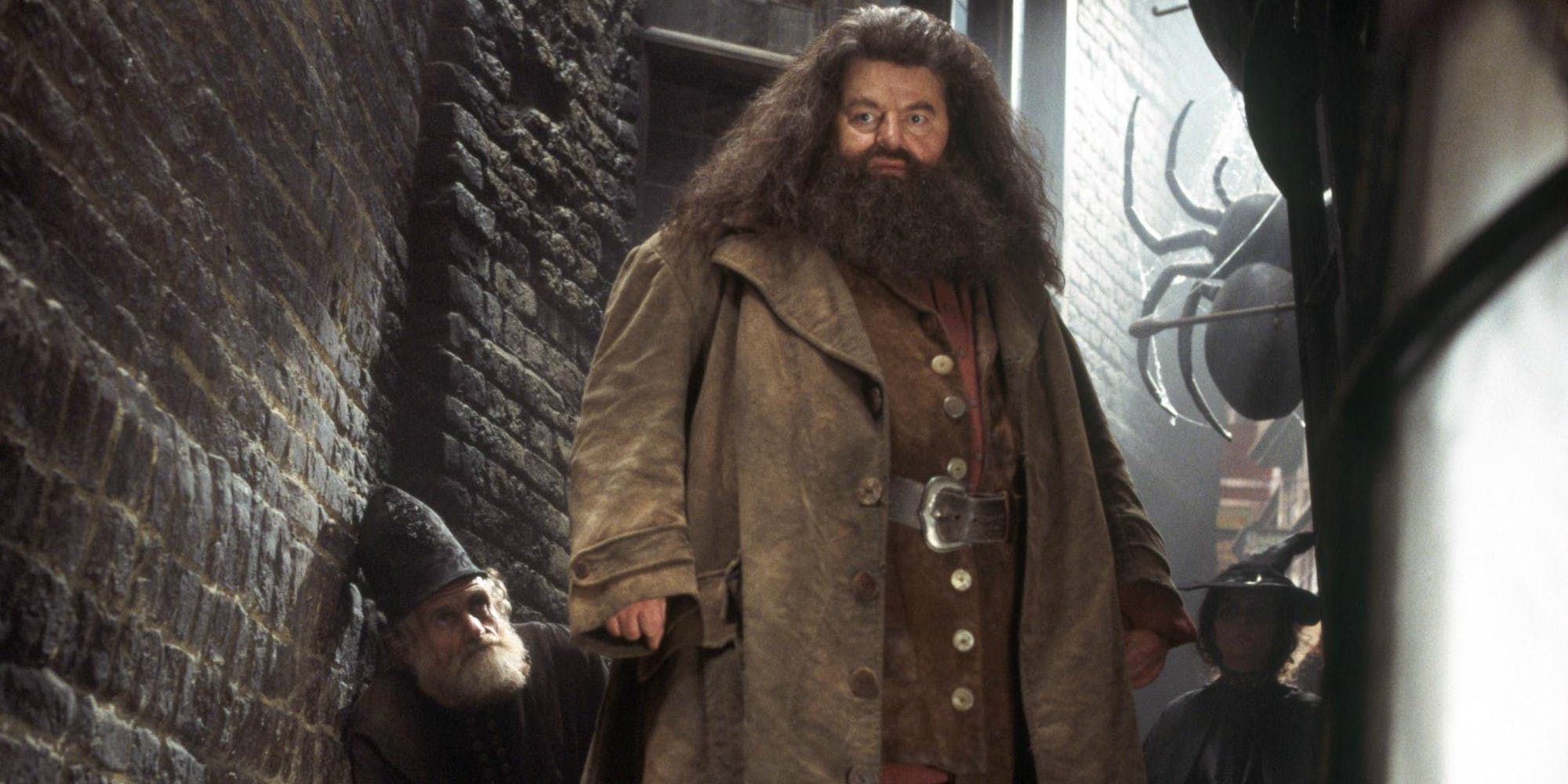 Robbie and Rhona Were Married From 1999-2003
Robbie was left heartbroken in 2003 when wife Rhona walked out on him, taking the children with her. Since then, little is known about the actor's love life.
17. Frances De La Tour (Olympe Maxime) and Tom Kempinksi
Renowned British actress Frances De La Tour played the half-giant Beauxbatons Academy headteacher Olympe Maxime. She became to the yin to Hagrid's yang.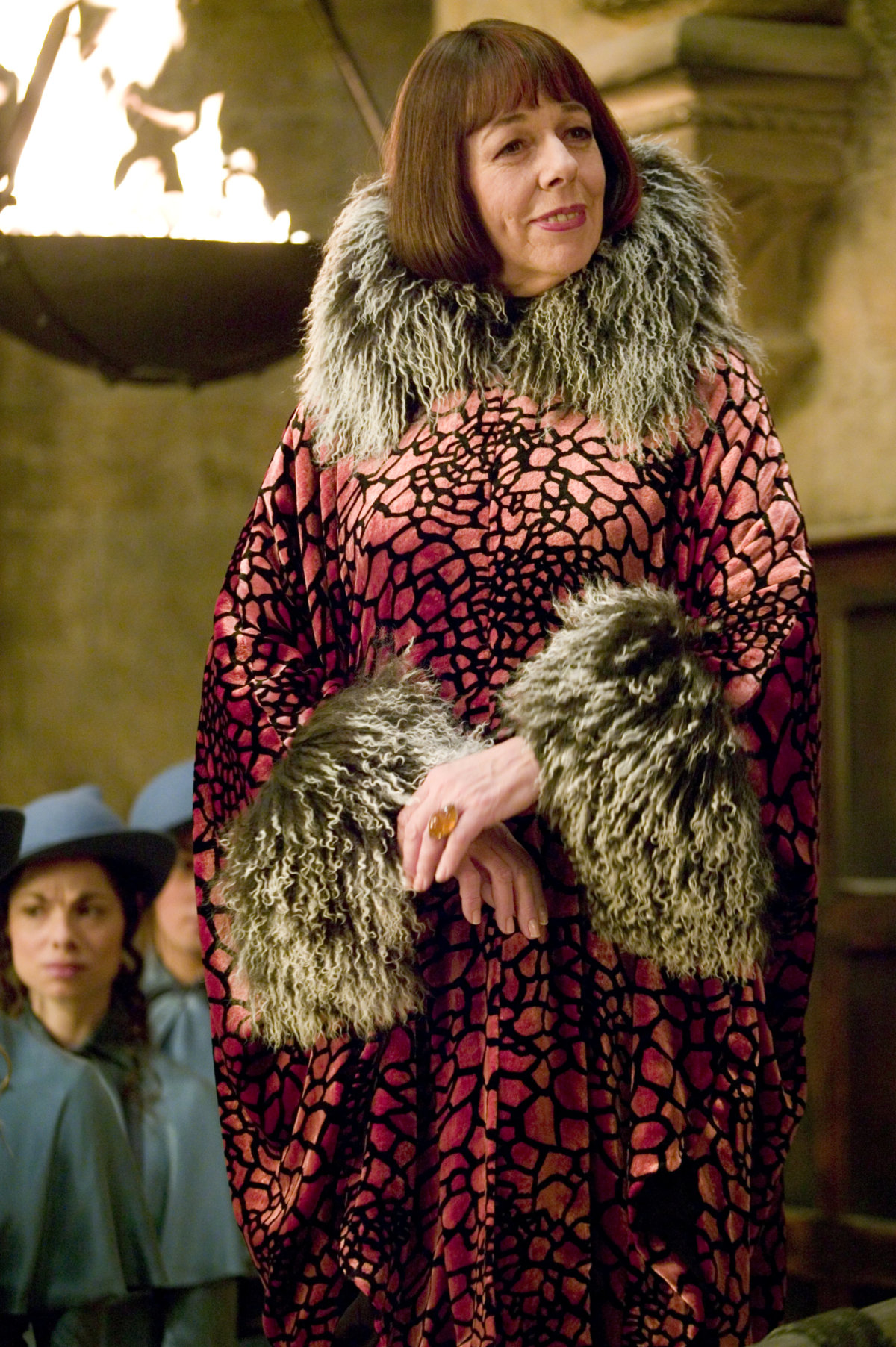 Frances Was Married To Playwright Tom Kempinksi
The actress was briefly married to playwright Tom Kempinski after the couple worked on the production of 'Duet for One'.
She said:
'I was really independent very young, and got a flat in Notting Hill Gate in the 60s when I was 23. I tended to live on my own, though I had boyfriends. A girlfriend did come to stay; I found her very irritating. Then I met my ex-husband, Tom [Kempinski] and I had my first child there. '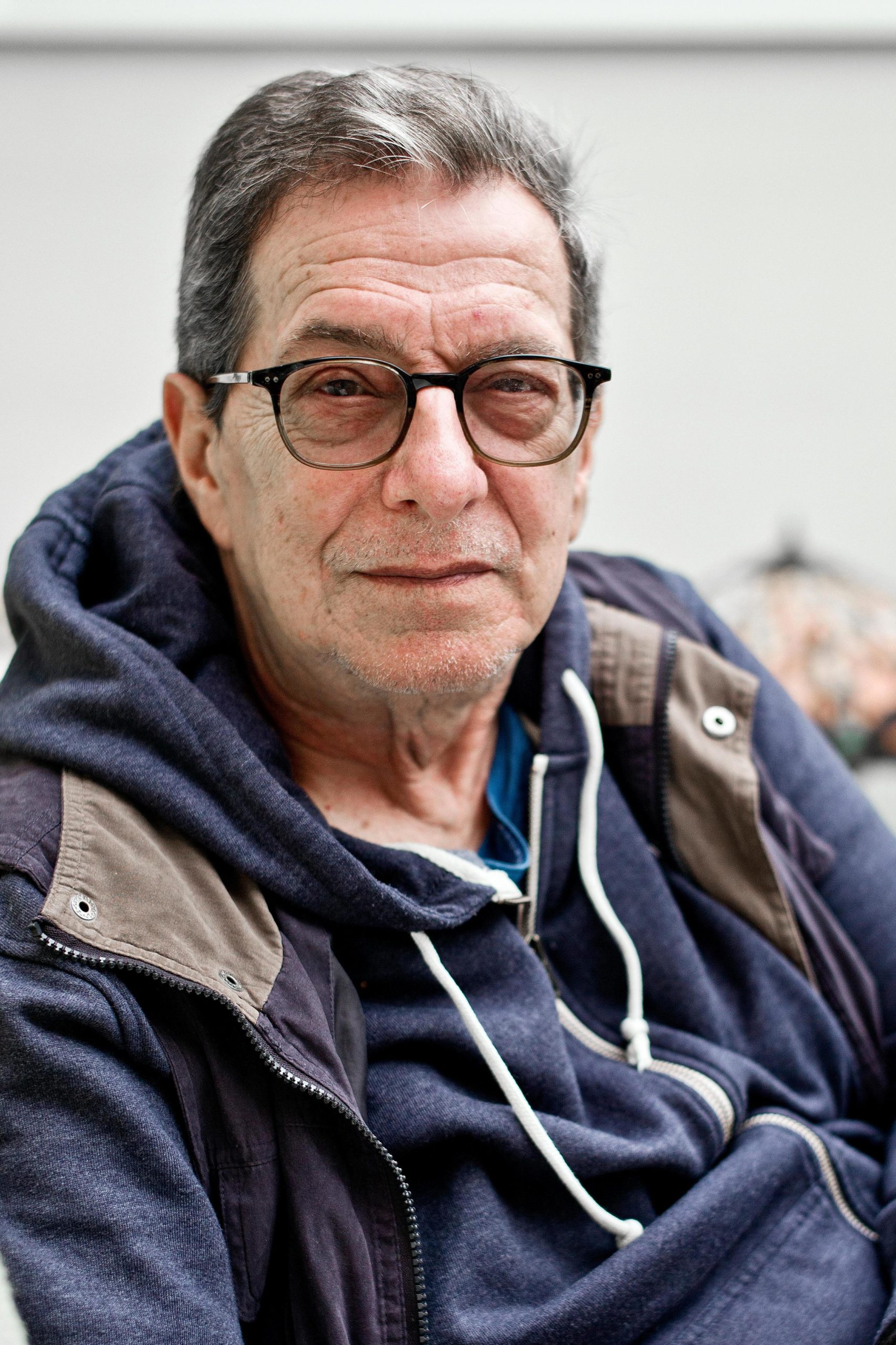 18. Helena Bonham Carter and Rye Dag Holmboe
Quirky actress Helena Bonham Carter played the evil Bellatrix Lestrange in the HP series and was previously married to director Tim Burton until they separated in 2014.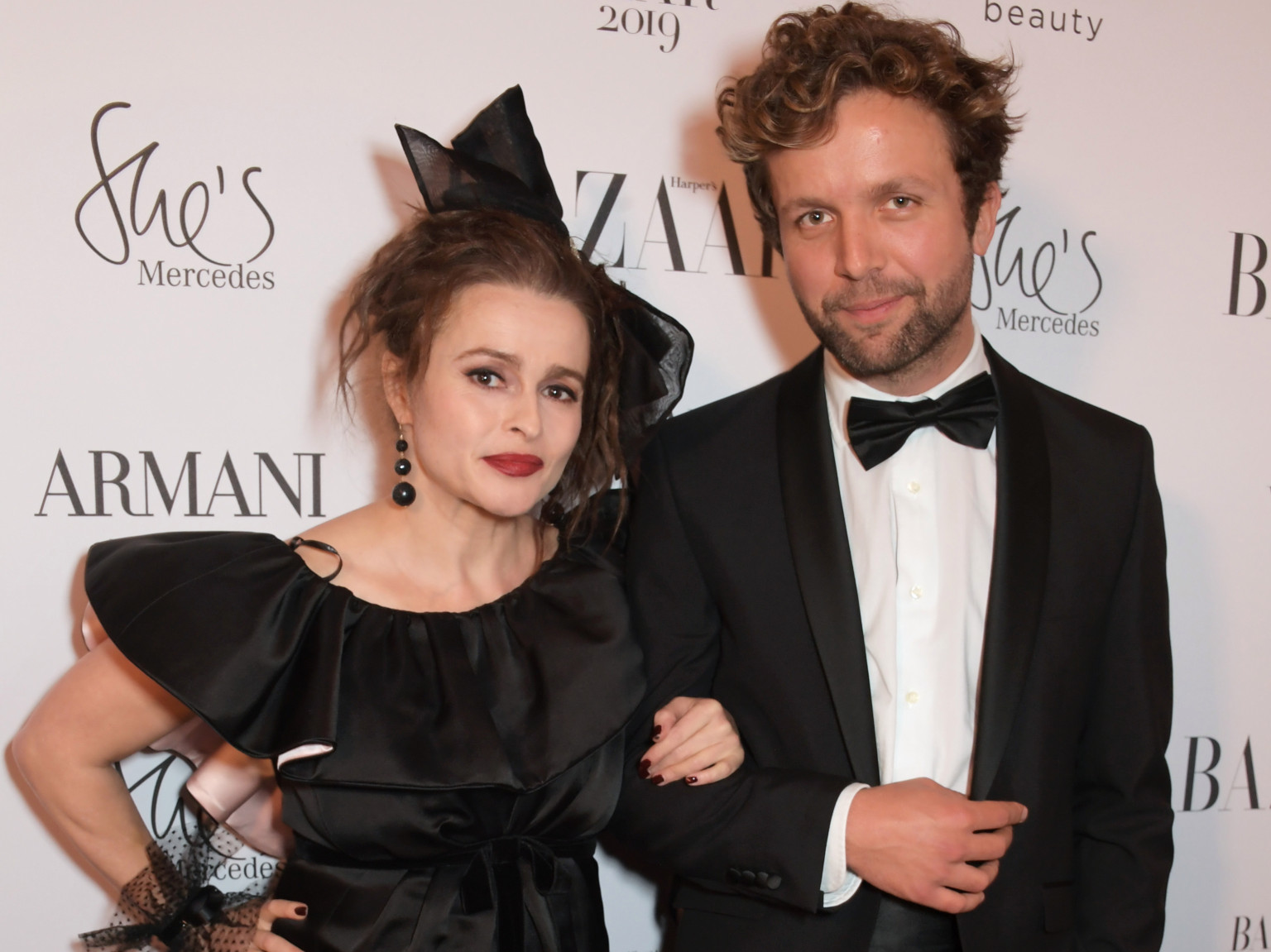 The actress Was Previously Married To Director Tim Burton
Helena is now dating Rye Dag Holmboe, 20 years her junior, and seems happier than ever. She told The Daily Mail:
'You break up, you grieve, you get bored of grieving. And then you finally move on'. I'm very happy with someone else. It's been a bit of unexpected magic in my life.'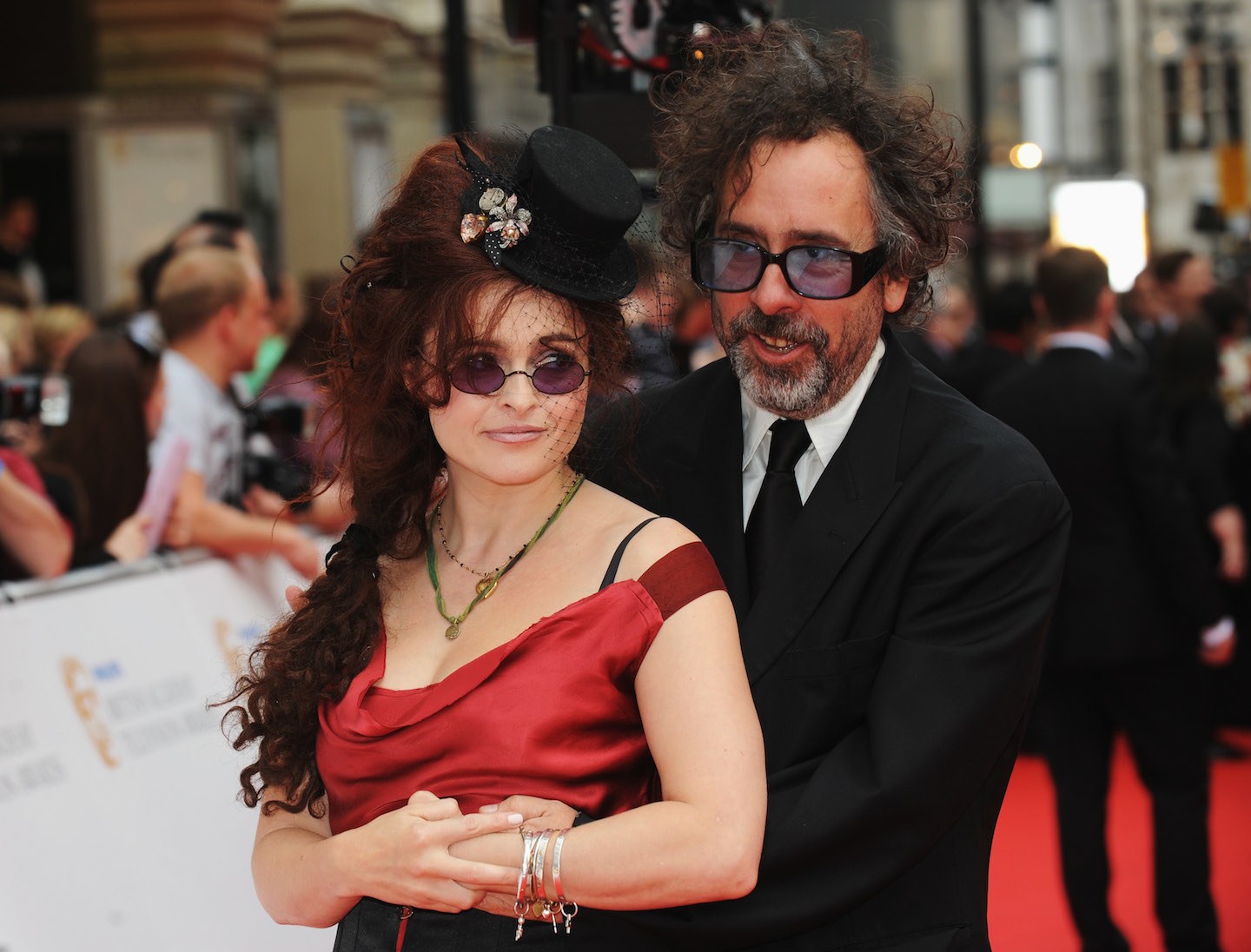 19. Gary Oldman (Sirius Black) and Gisele Schmidt
The Darkest Hour oscar winner Gary Oldman takes credit for bringing Harry Potter's Azkaban-imprisoned godfather to life. Although his character didn't have the best life, Gary is happily married.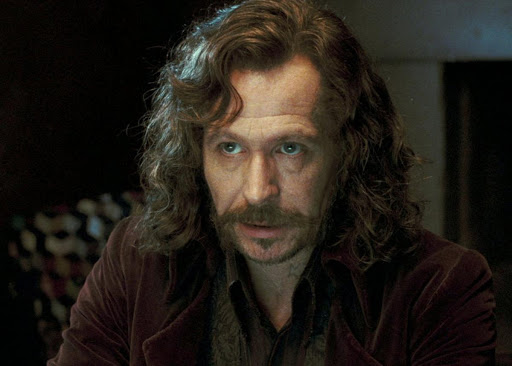 Gary and Gisele Got Married In 2017
The actor is married to writer and art curator Gisele Schmidt. He was previously married four times before.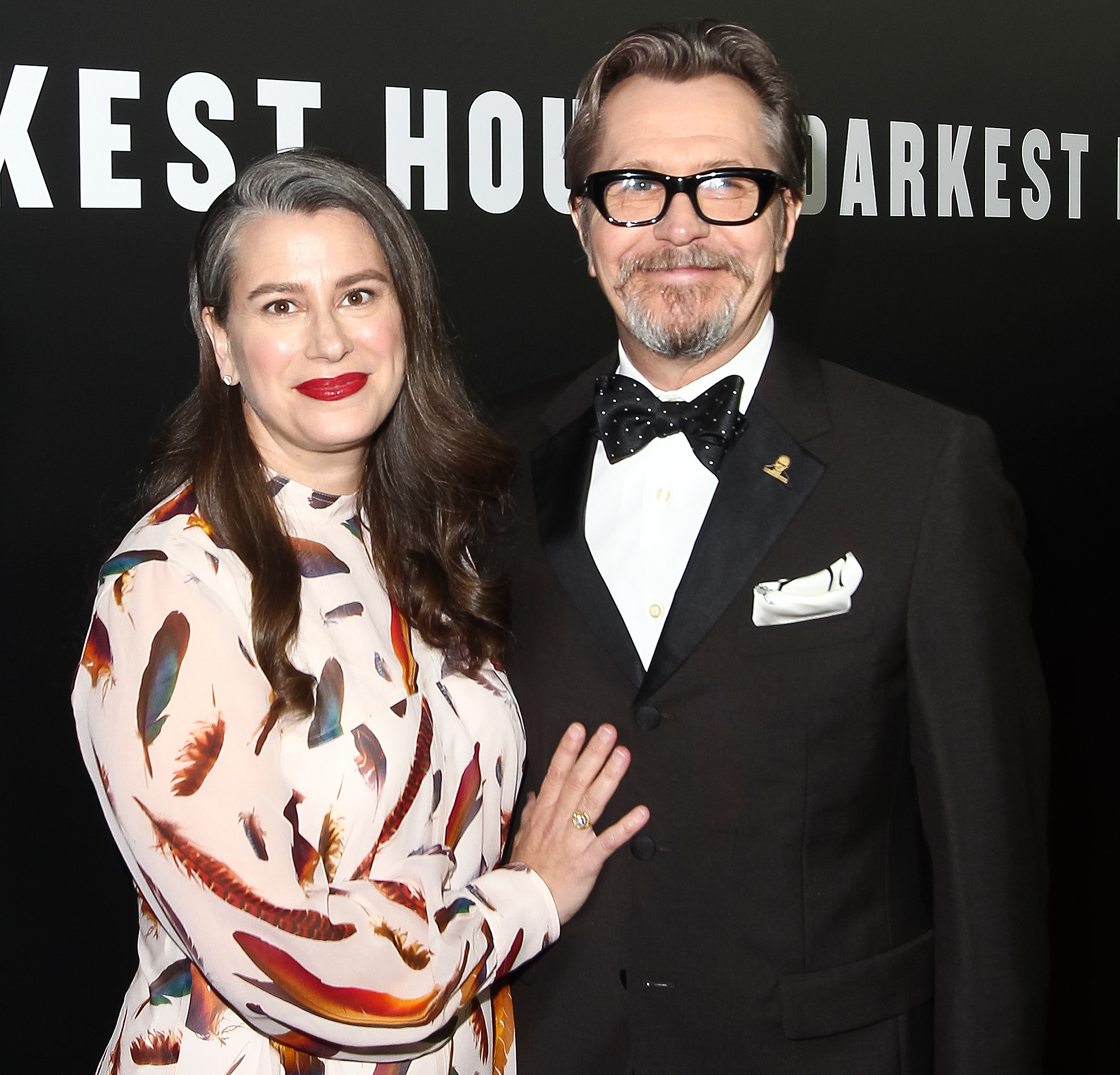 20. David Thewlis (Remus Lupin)
Actor David Thewlis played tortured werewolf Remus 'Moony' Lupin who is appointed as Hogwarts' Defence Against the Dark Arts teacher. In real life, he was married to actress and director Sara Sugarman before dating British actress Anna Friel for a decade.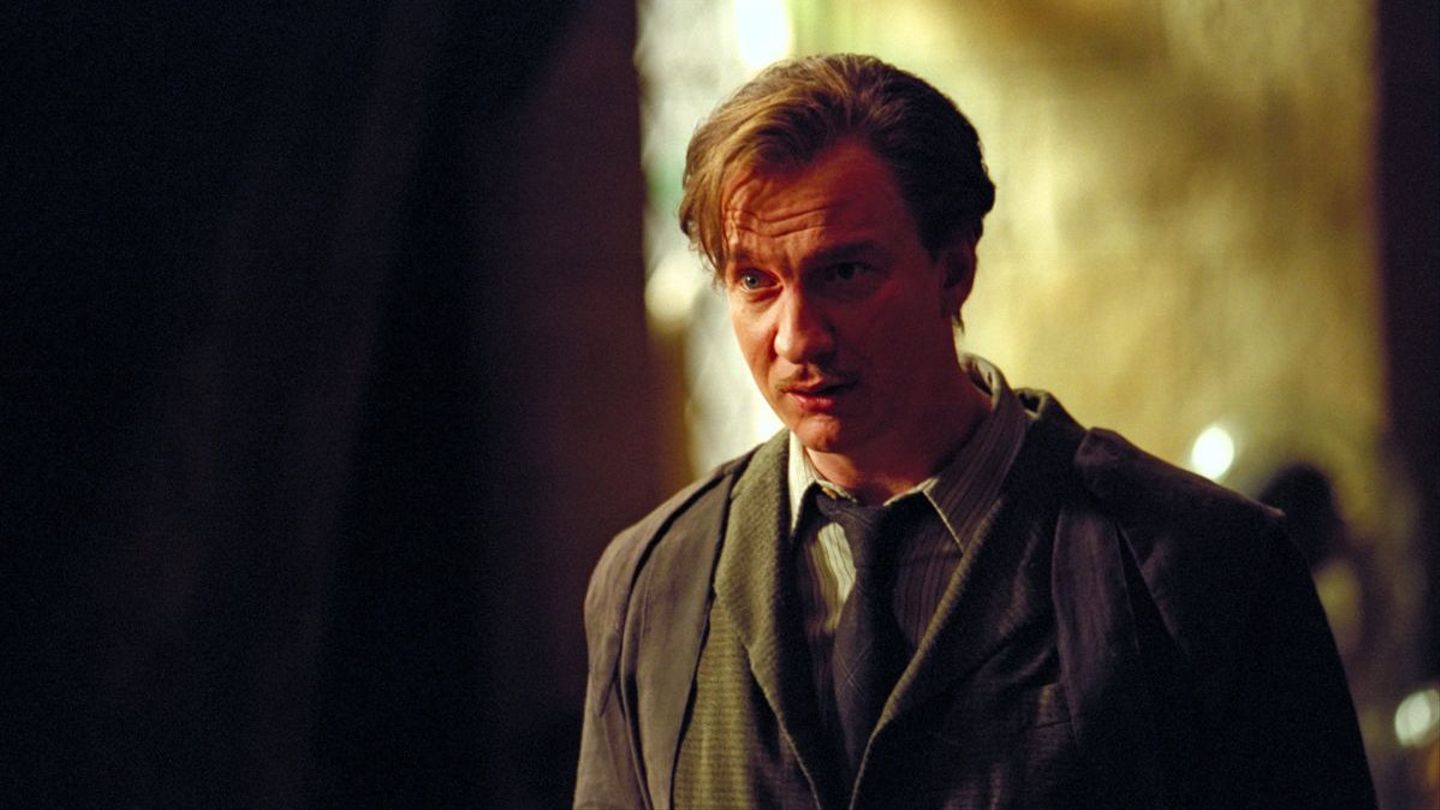 David Dated Actress Anna Friel For 10 Years Until 2010
After splitting from long-term girlfriend and the mother of his daughter, Anna Friel, the actor is now married to a French artist who's name has never been publicly disclosed.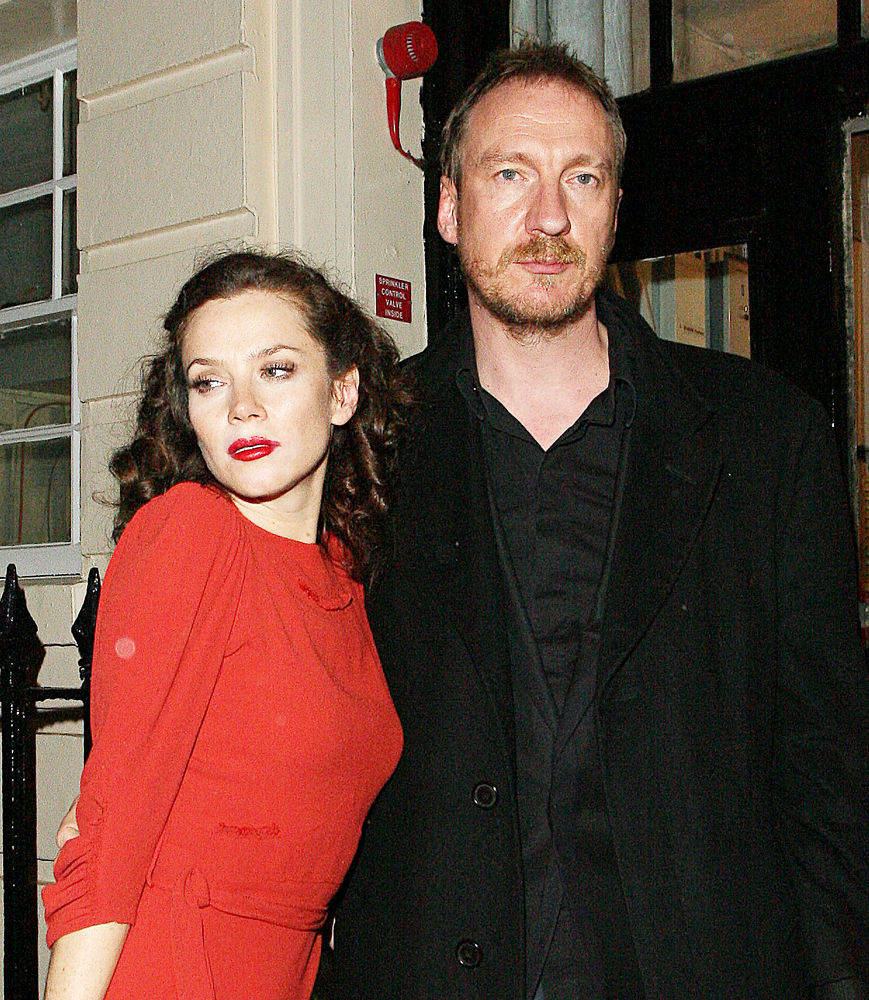 21. Jason Isaacs (Lucius Malfoy) and Emma Hewitt
Death Eater Lucius Malfoy still makes our skin crawl. The father of Harry's enemy Draco, he works as a school governor but double crosses the school by working for Lord Voldemort.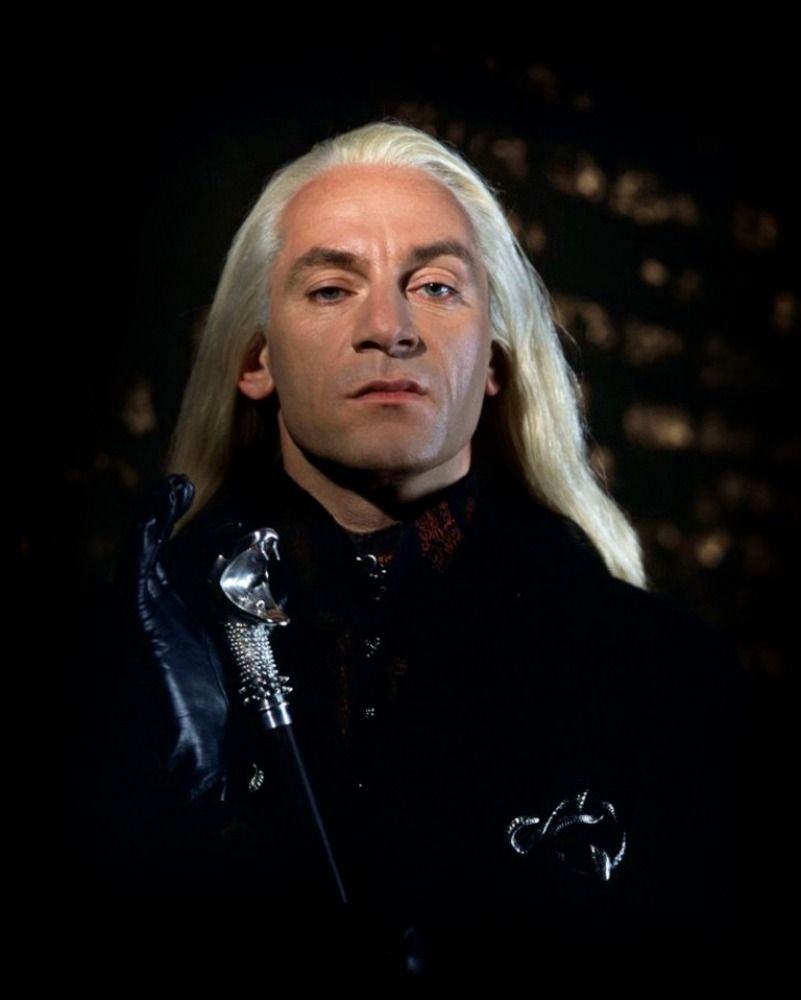 Jason Isaacs Has Been Married To Producer Emma Hewitt Since 2001
The man underneath the blond wig, actor Jason Isaacs, has been married to producer Emma Hewitt since 2001.
22. Emma Thompson (Sybill Trelawney) and Greg Wise
Emma Thompson plays Divination teacher Sybill Trelawney who uses her special gifts to predict future events (much to the students' scepticism). Emma Thompson has been married to actor Greg Wise since 2003.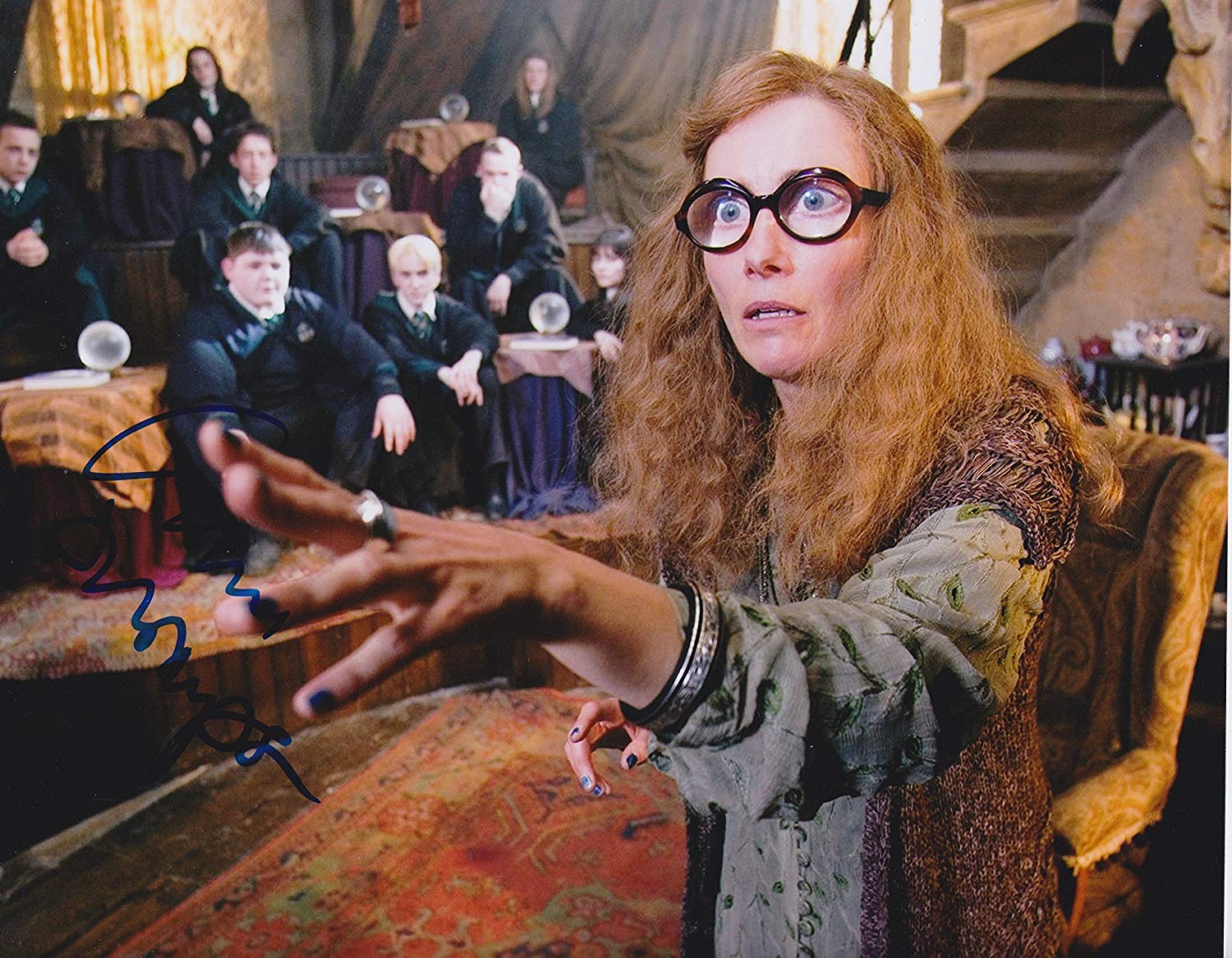 Emma Thompson Married Greg Wise In 2003
The couple have been married since 2003 and have a daughter. The same year they got married, they also adopted a 16-year-old Rwandan orphan and former child soldier they found at a Refugee Council event.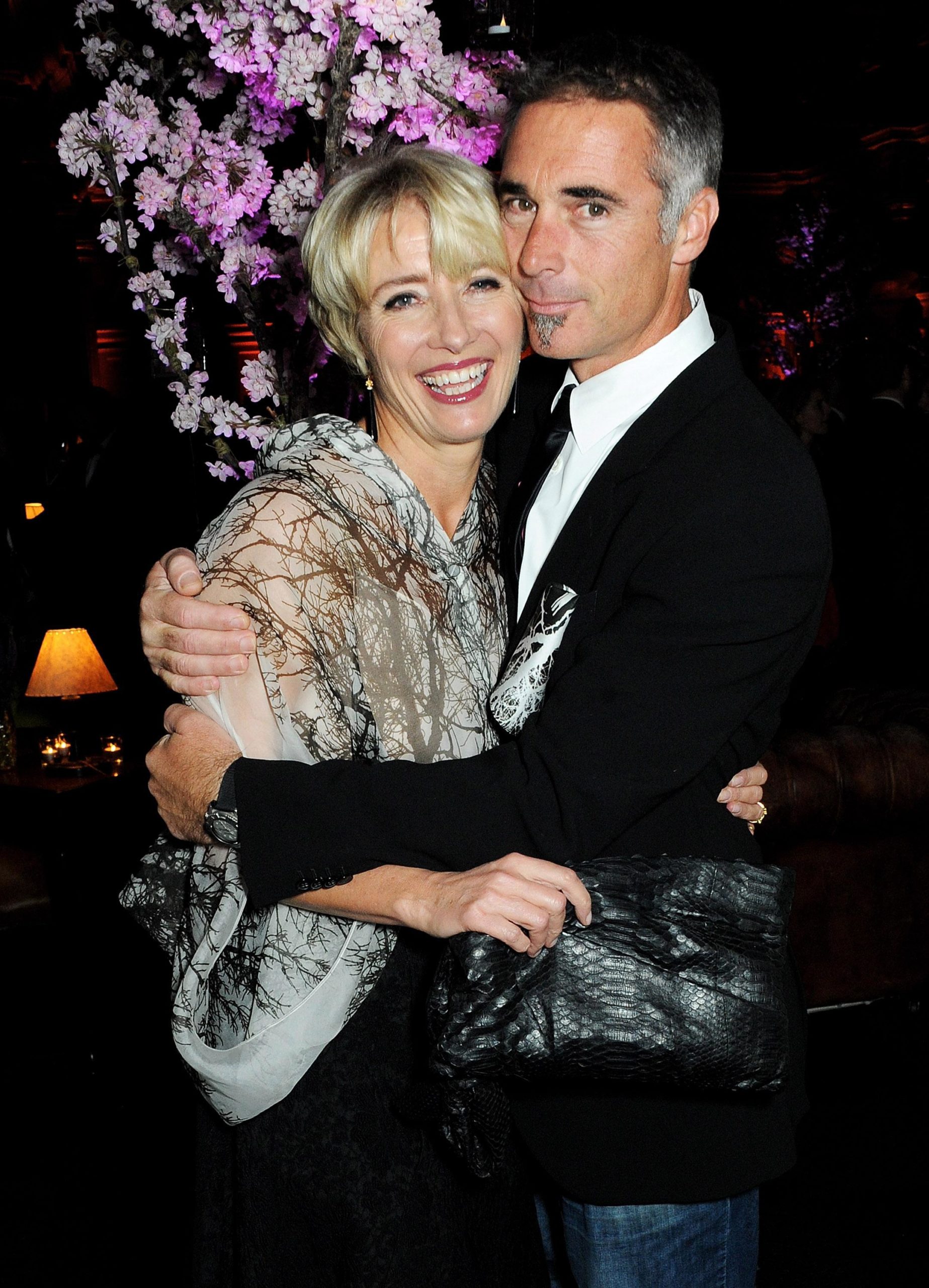 23. Brendan Gleeson (Alastor 'Mad Eye' Moody) and Mary Gleeson
It is later discovered that crazy Defence Against The Dark Arts teacher Alastor 'Mad Eye' Moody was being impersonated by Azkaban prisoner escapee Barty Crouch Jr.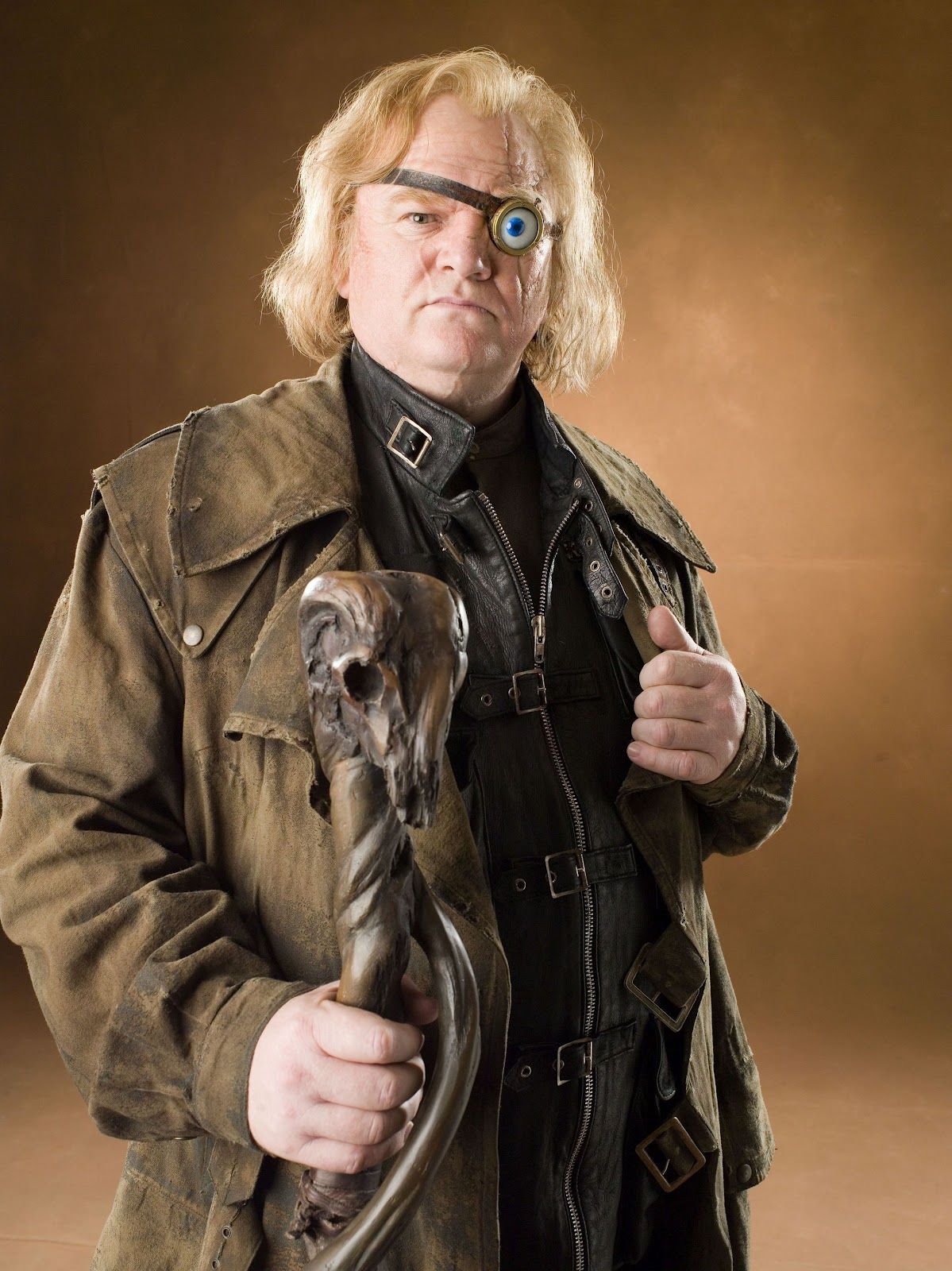 Brendan and Mary Have Been Married For Almost Forty Years
Actor Brendan Gleeson has been married to wife Mary since 1982.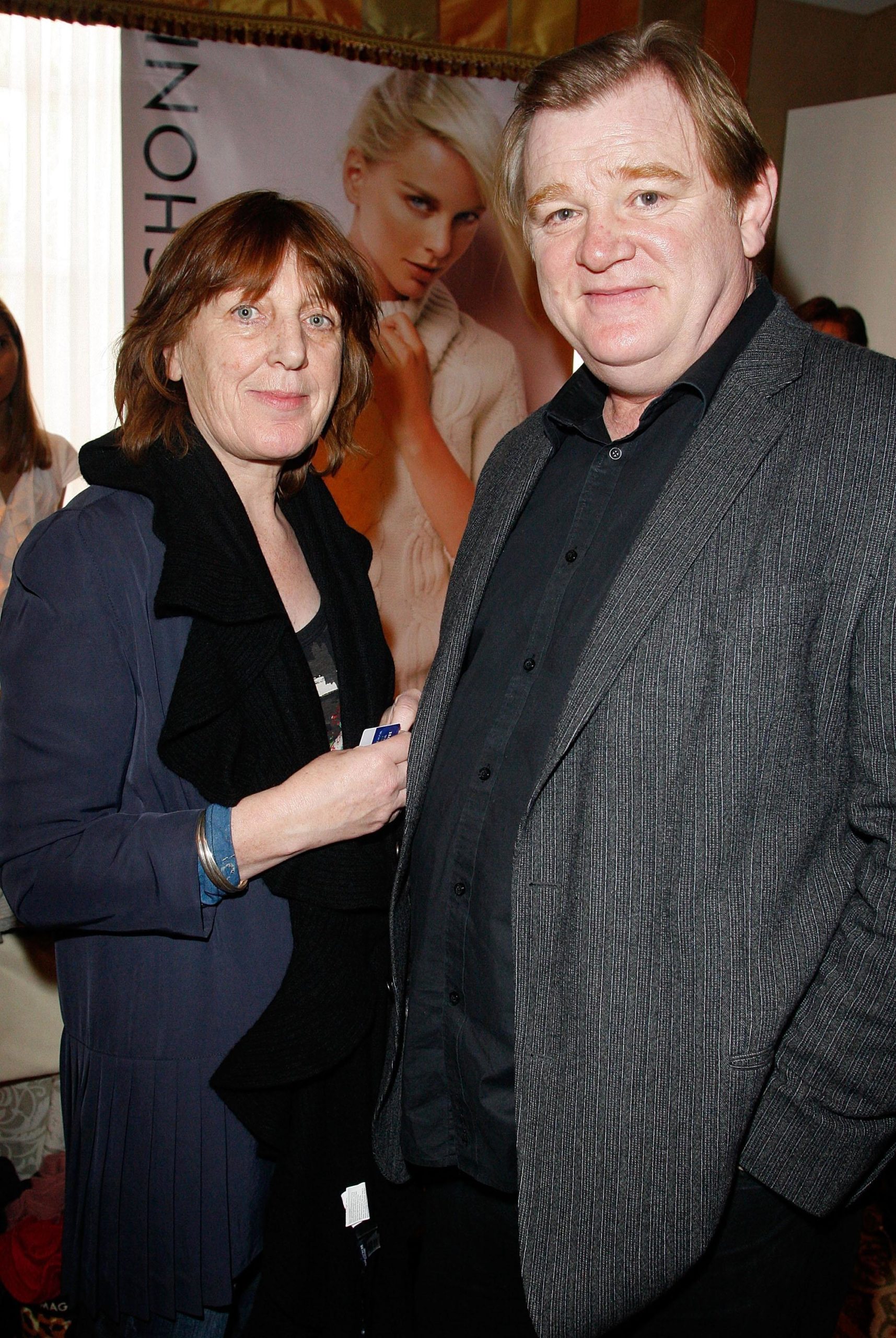 24. Natalia Tena (Nymphadora Tonks) and Sam Apley
Natalia Tena plays Metamorphmagus and auror Nymphadora Tonks and is currently in a band called Molotov Jukebox.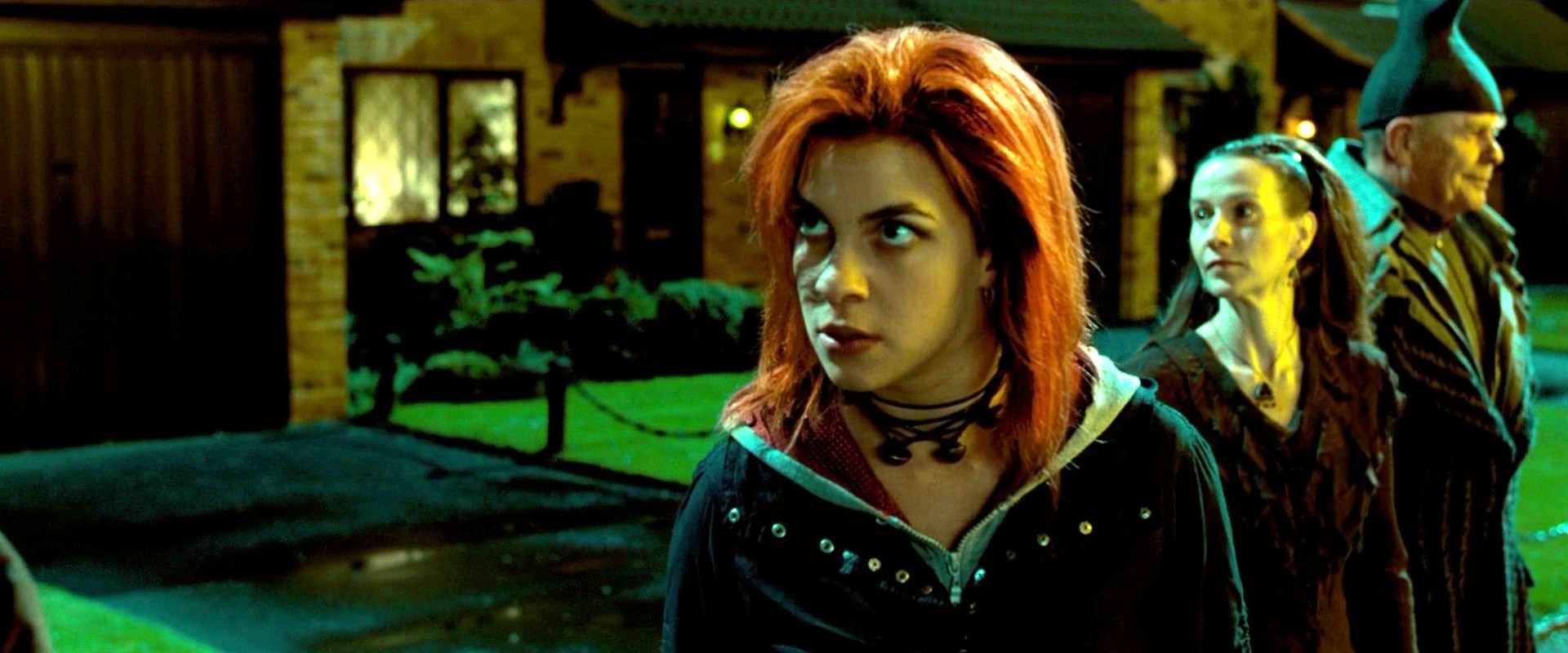 Natalia and Boyfriend Sam Apley Are In A Band Together Called Molotov Jukebox
The actress and musician has gone on to appear in HBO's Game of Thrones and is dating her bandmate Sam Apley.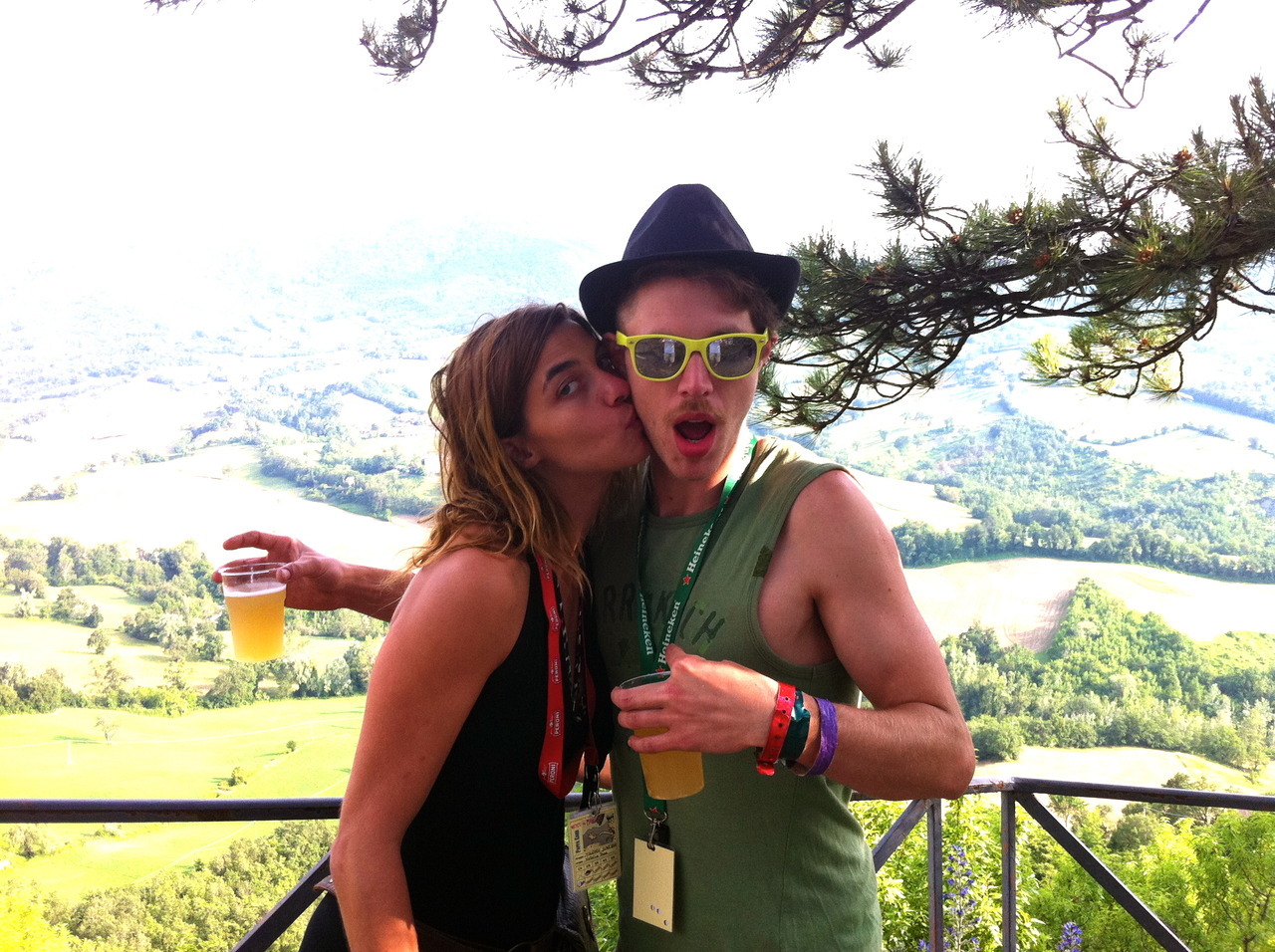 25. Timothy Spall (Peter Pettigrew) and Shane Spall
The disgraced friend of Lily and James Potter who betrayed them to Lord Voldemort and disguised himself as a rat for twelve years, Peter Pettigrew, was played by Timothy Spall.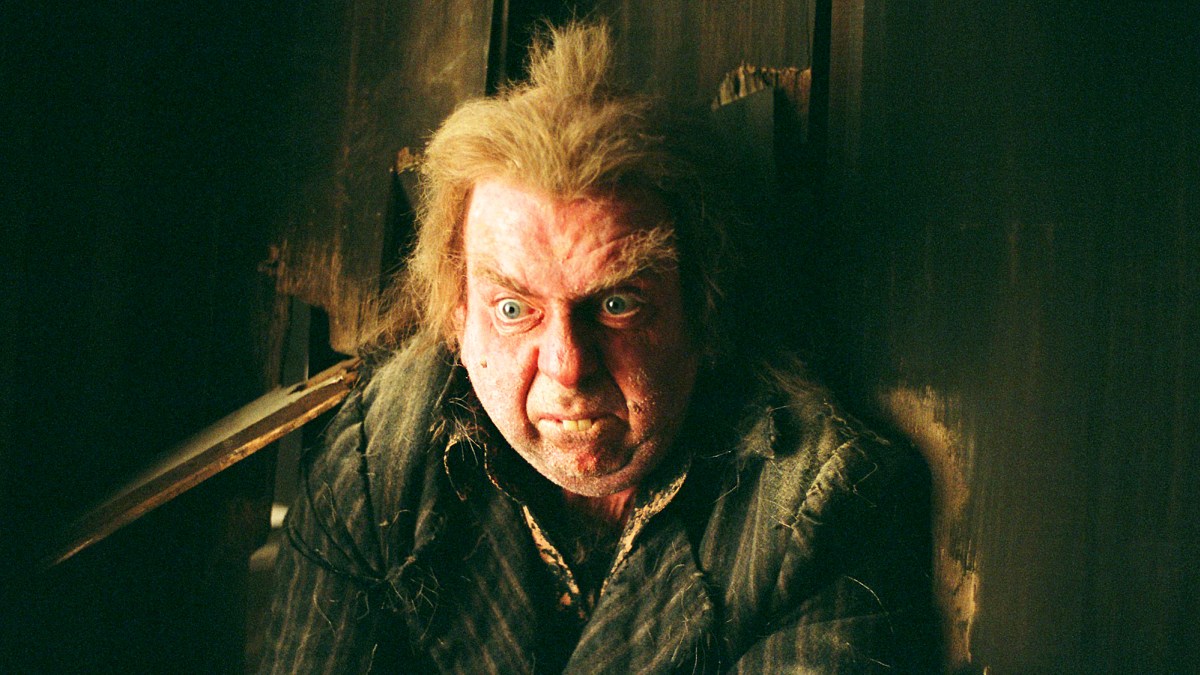 Timothy Spall Is Dad To Actor Rafe Spall And Has Been Married To Shane For Four Decades
Timothy Spall has been married to wife Shane since 1981 and they have a son, Rafe Spall (who is also an actor) and two daughters: Pascale and Mercedes.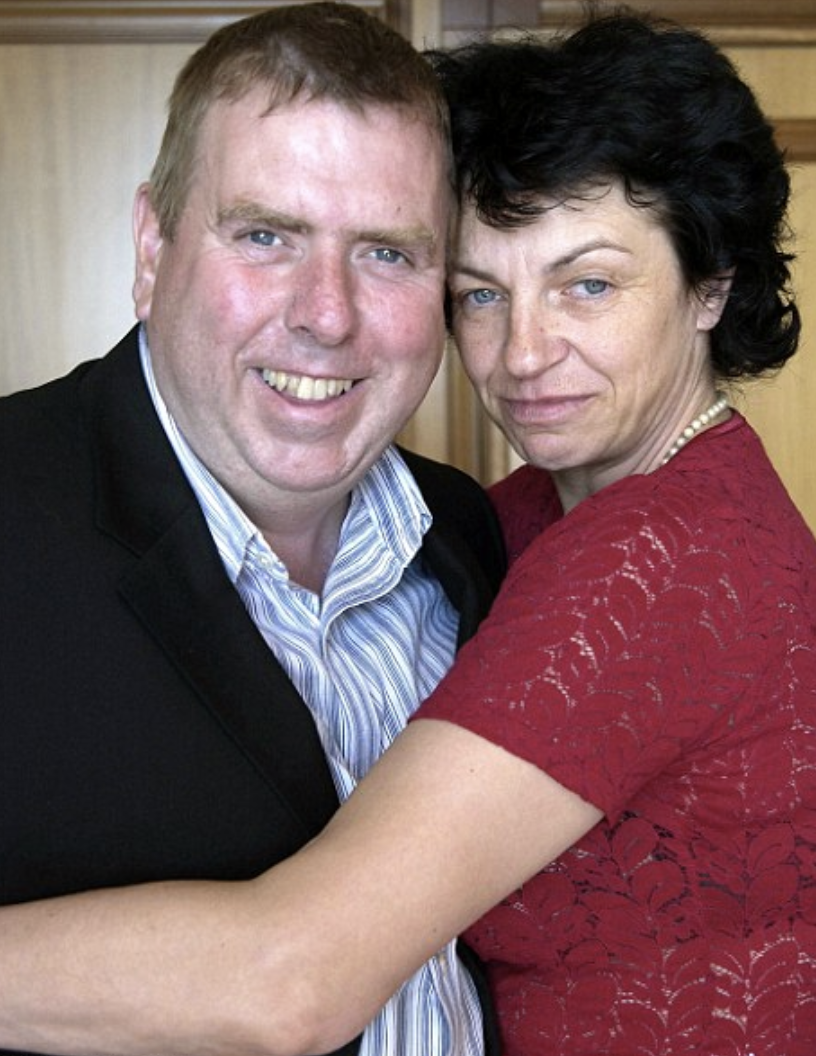 26. Harry Melling (Dudley Dursley) Is Single
Dudley – the chubby, unpleasant muggle cousin of Harry Potter – has made quite the transformation since his Harry Potter days and currently, as far as we know, he is on the market!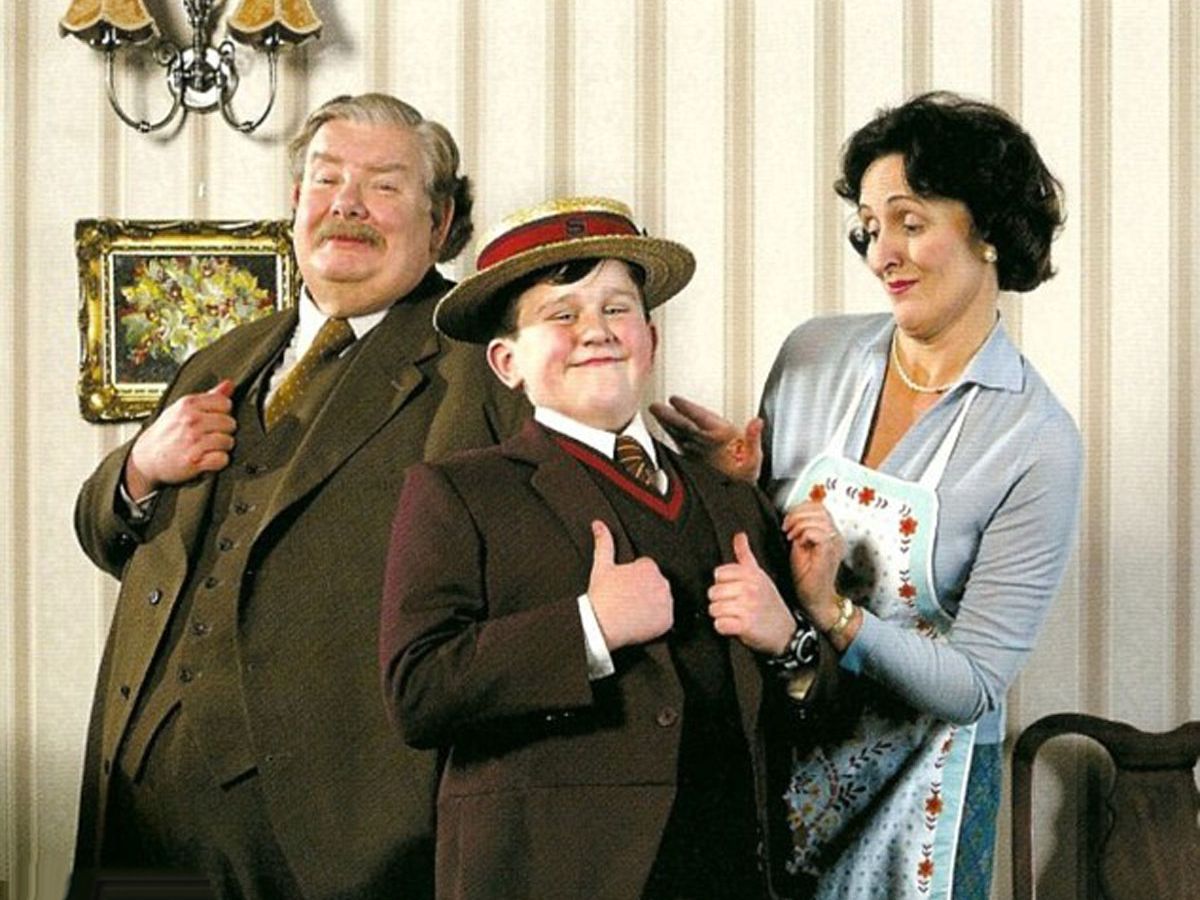 Check out Dudley's glow up!
Actor Harry Melling is barely recognisable as he hits 30 years of age. Not a lot is known about the actor's private life but he doesn't seem to be dating anyone at the moment.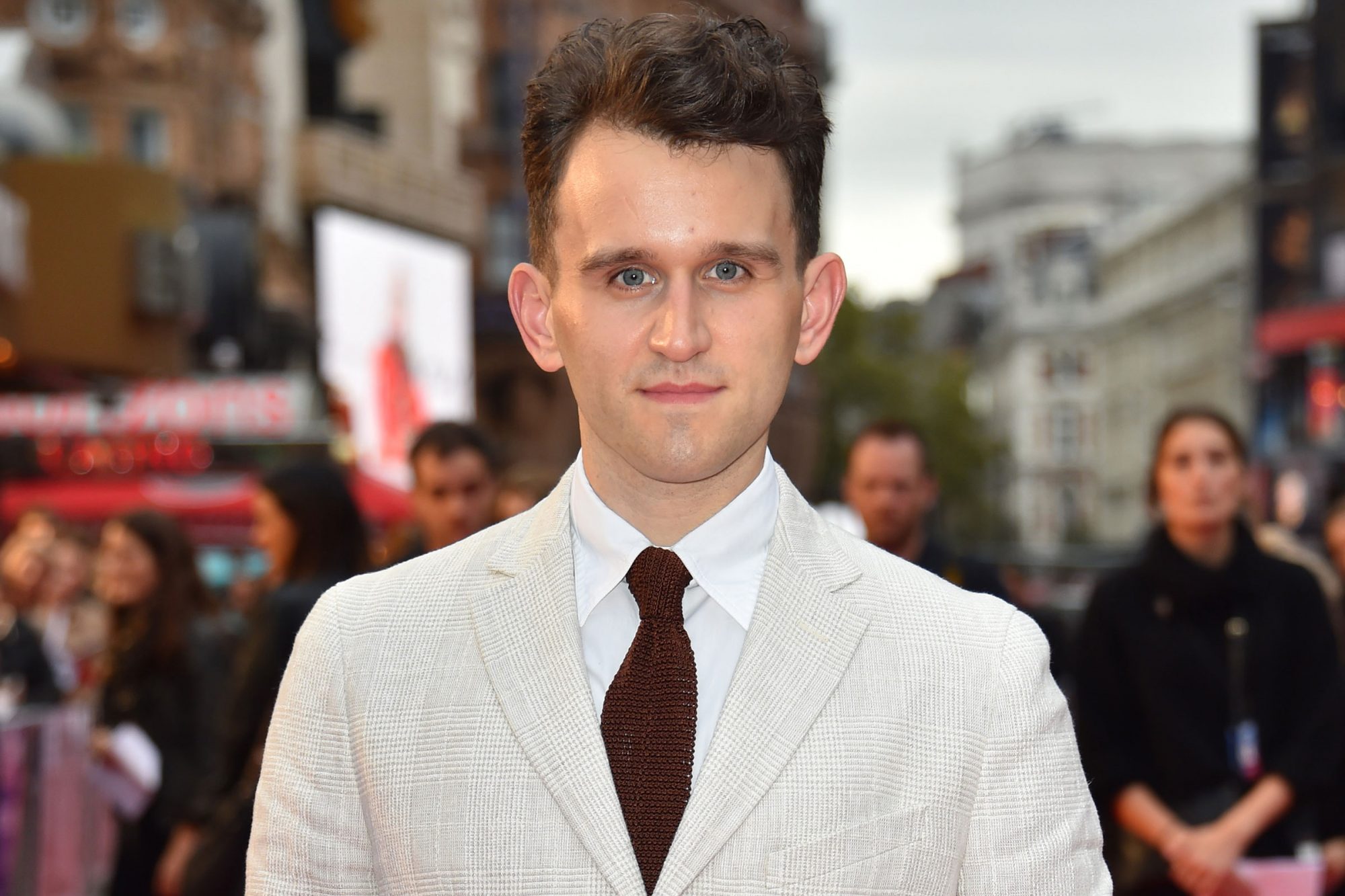 27. Imelda Staunton (Dolores Umbridge) and Jim Carter
Remember when evil Dolores Umbridge was taken away by giants? Ah, what a great moment.
The pink cat lady was played by Imelda Staunton who is married to Downton Abbey actor Jim Carter.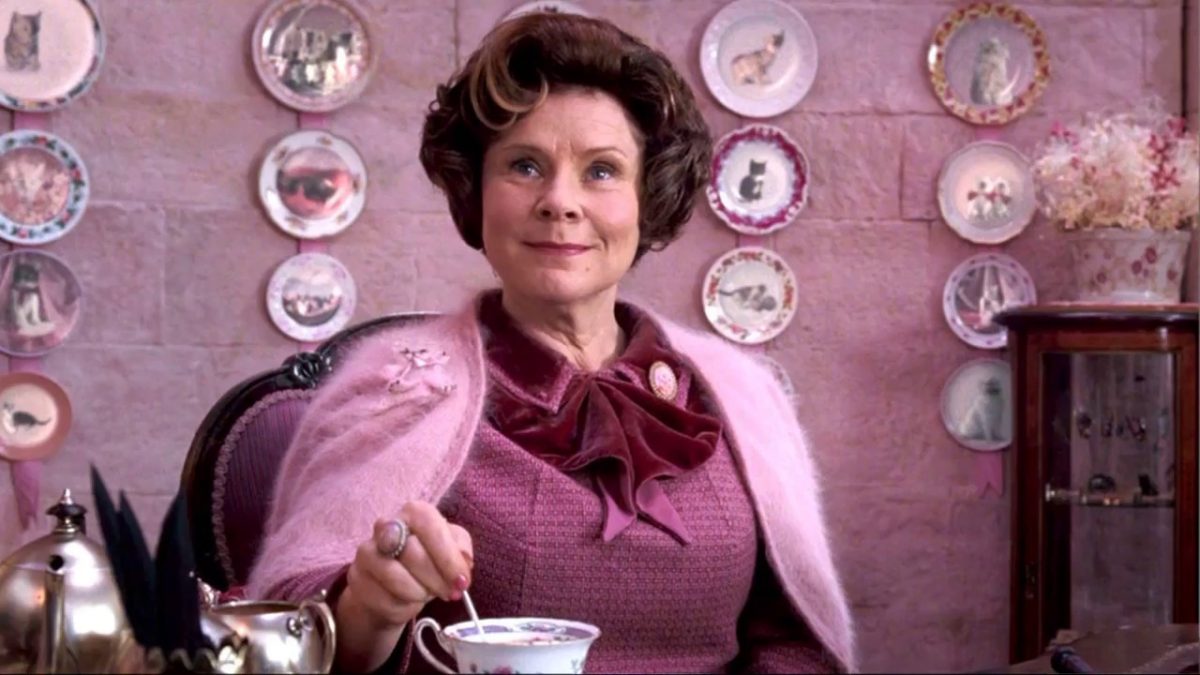 Imelda Is Married To Downton Abbey Star Jim Carter
Imelda married fellow actor Jim Carter (OBE) in 1983. Now, that's what we call a power couple!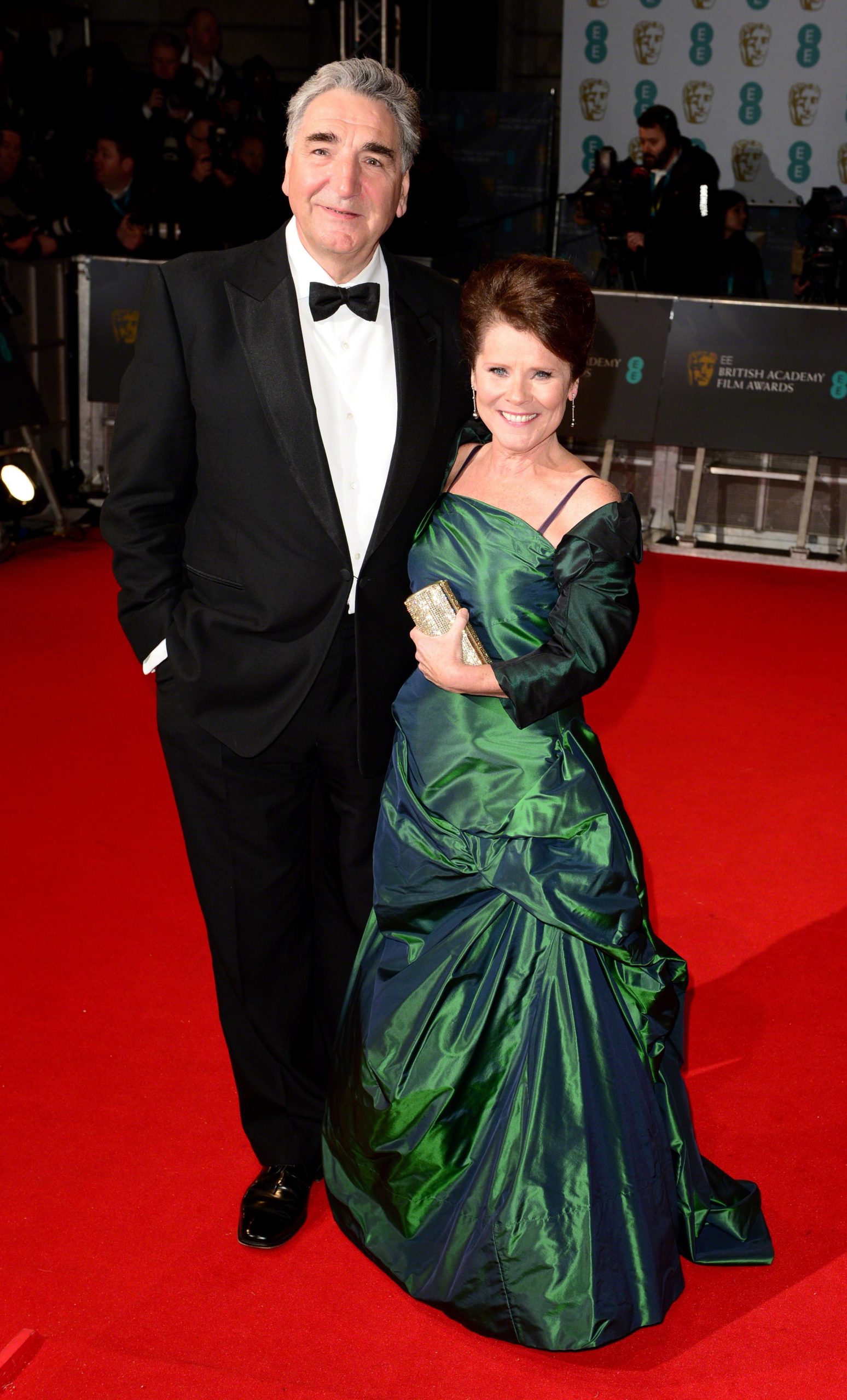 28. Fiona Shaw (Petunia Dursley) and Sonali Deraniyagala
Muggle mother of Dudley and sister of Lily Potter, we HATED Petunia and her treatment of Harry. However, actress Fiona Shaw is quite the opposite of her cold character.
She later came out as gay and is now married to Sonai Deraniyagala.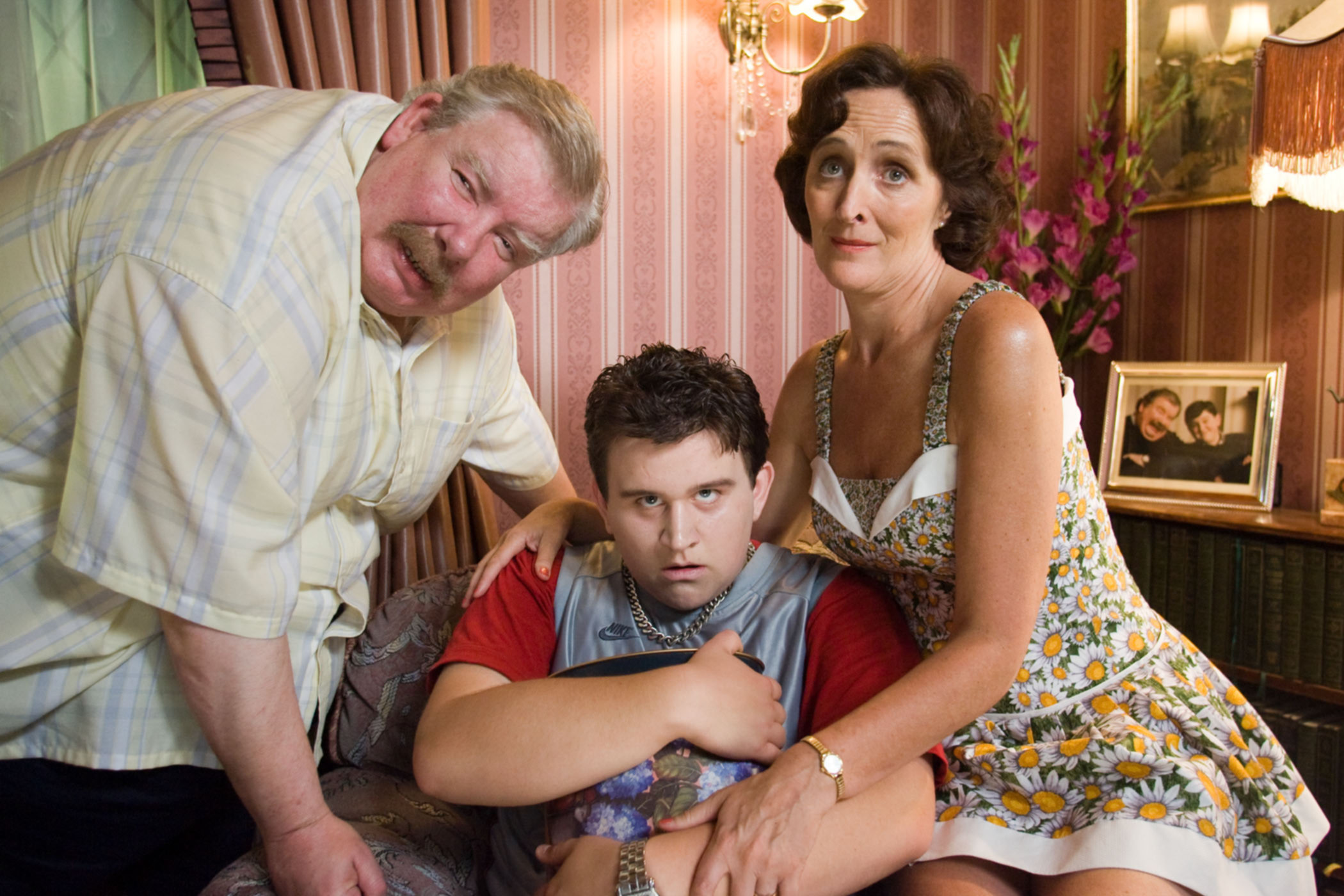 Fiona Married Sri Lankan Memorist Sonali Deraniyagala In 2018
She told The Big Issue:
'I wasn't in any way gay until I was. One goes on developing. As a teenager, I was very modest in my romantic life.'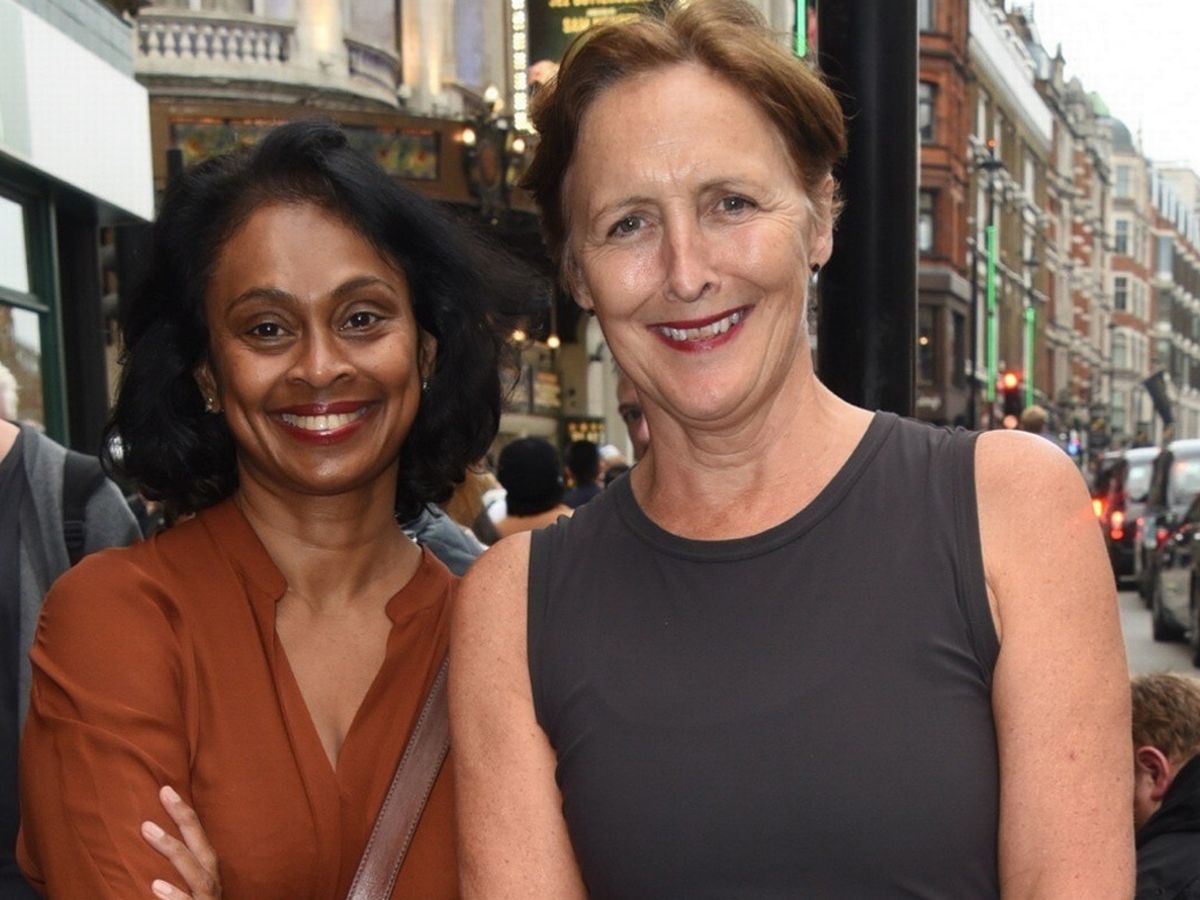 29. David Bradley (Argus Filch) and Rosanna Bradley
We loved and hated creepy caretaker Argus Filch. To be honest, we'd probably be irritable too with pesty kids running a muck around the school 24/7. Actor David Bradley is married to Rosanna Bradley.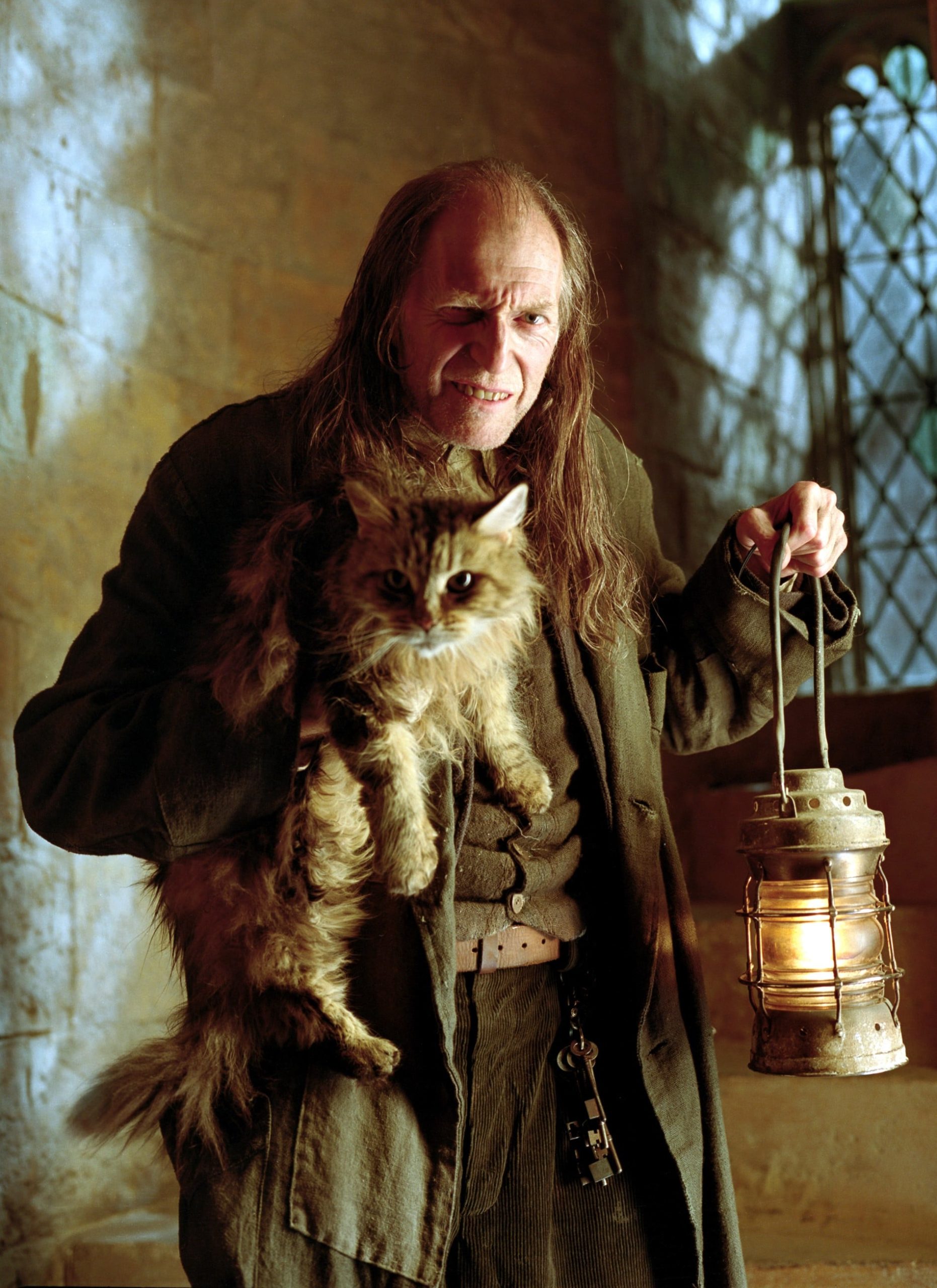 The Couple Have Been Married Since 1978
David Bradley married wife Rosanna back in 1978 and the couple have one child together.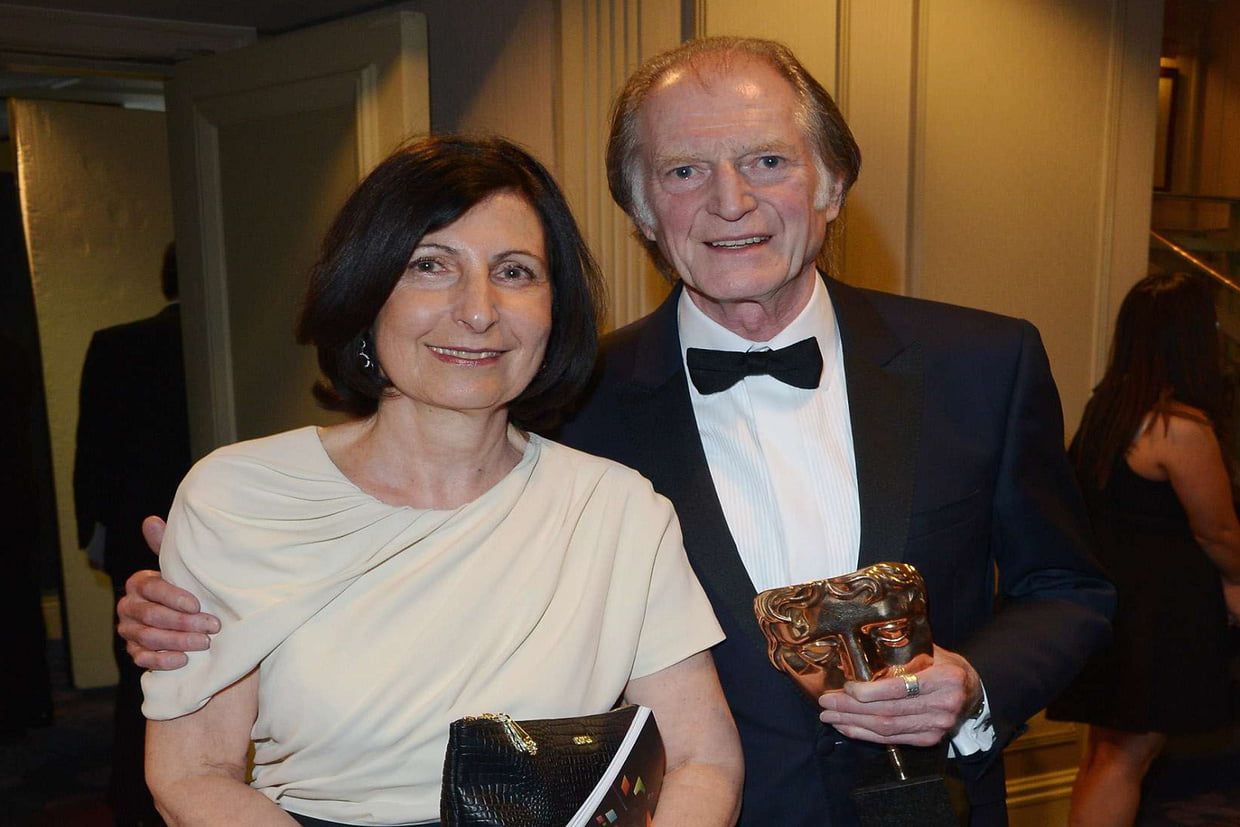 30. Geraldine Somerville (Lily Potter) and William Osborne-Young
The tragic death of Harry's mother still gets us right in the feels. After both parents being murdered by Lord Voldemort, Harry grew up as an orphan.
Actress Geraldine Somerville has been married to husband Bill Osborne-Young since 1995.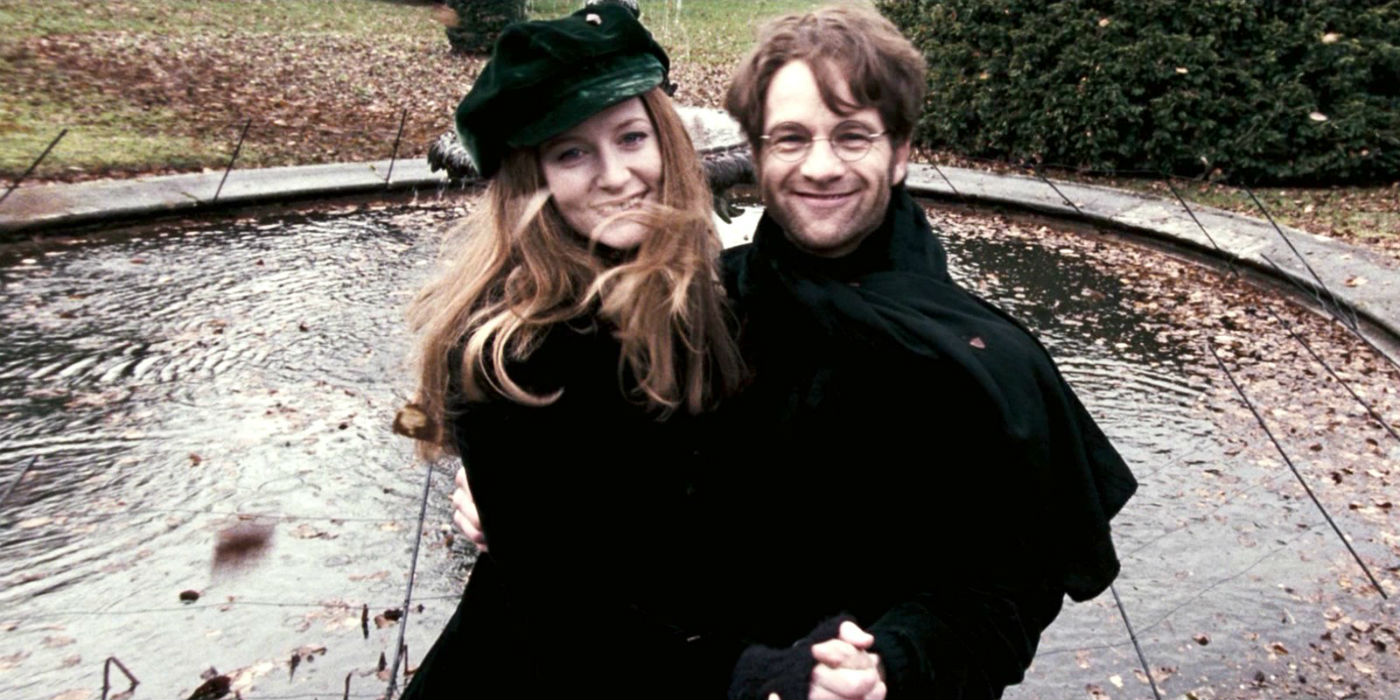 They Have Two Children
Geraldine and stockbroker husband Bill have three children: Caspar, Arthur and Rose. They currently reside in Hampshire.