It's hard to believe that it's been over ten years since the The Inbetweeners first graced our TV screens, isn't it? Especially when it remains entirely quotable on a daily basis… (Really now – how many times have you baited your mate with "Oooh, friend!"? We're going to go ahead and guess a lot.)
And whilst we all dearly love the four protagonists – whether it be nerdy Will, braggart Jay, good-natured Neil, or ridiculous Simon – we think it's about time that the focus was switched to some of the less well-known characters of the show… Who portrayed them, and where are they now? Time to find out…
1. David Glover (Richie Hart) – THEN
Glover was one of those students who really didn't like our four primary characters. In fact, he was that lad who chorused "posh little pr**k" to Will, and "tw*t" to Neil… (We gather he was a friend of Donovan's). He was often spotted at school either playing with his Nintendo DS, or taking part in a game of snooker.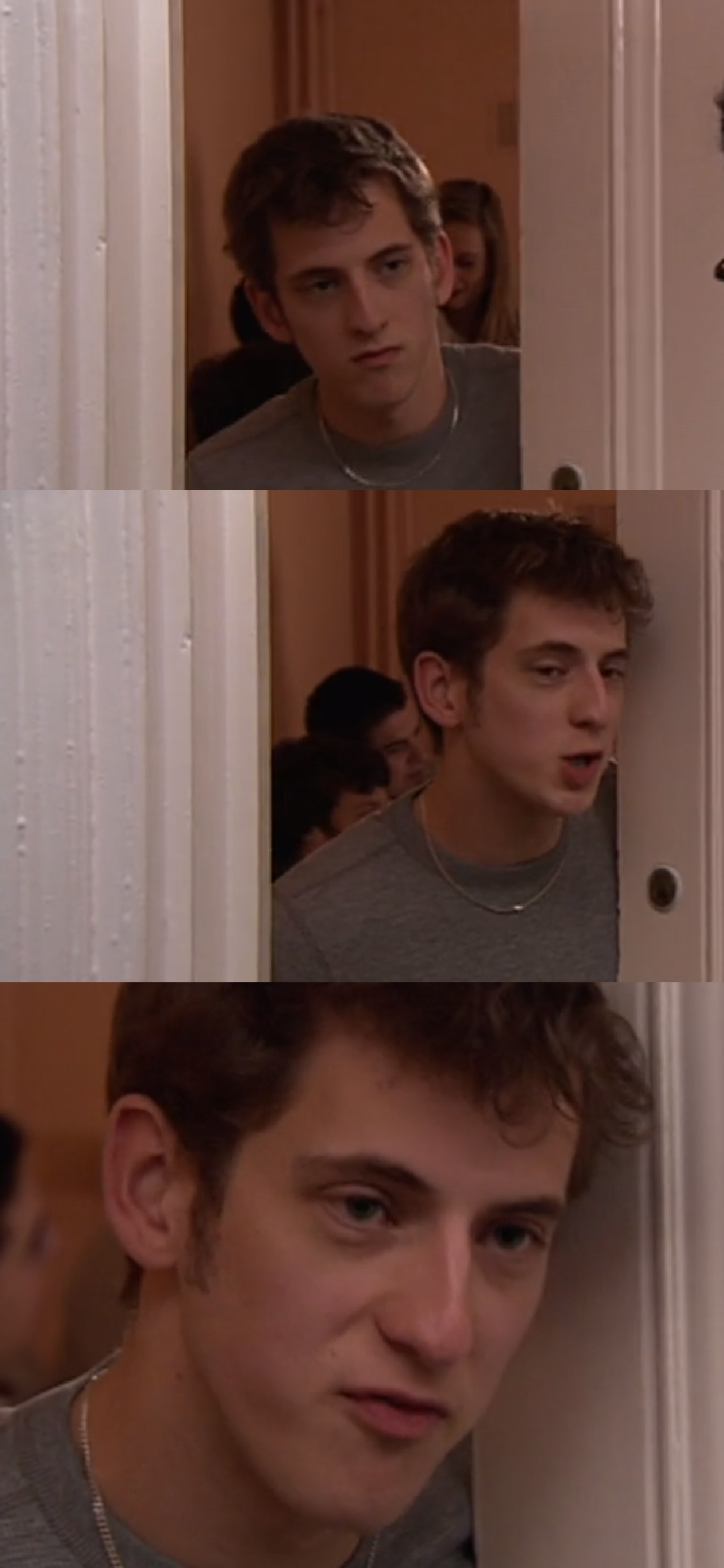 He was played by Richie Hart in the series, and the actor made a comeback in 2019's TV movie, The Inbetweeners: Fwends Reunited. He's now a musical director and actor at the Bridge Theatre, London. The play he was most recently involved in was called Allelujah.
Richie Hart (David Glover) – NOW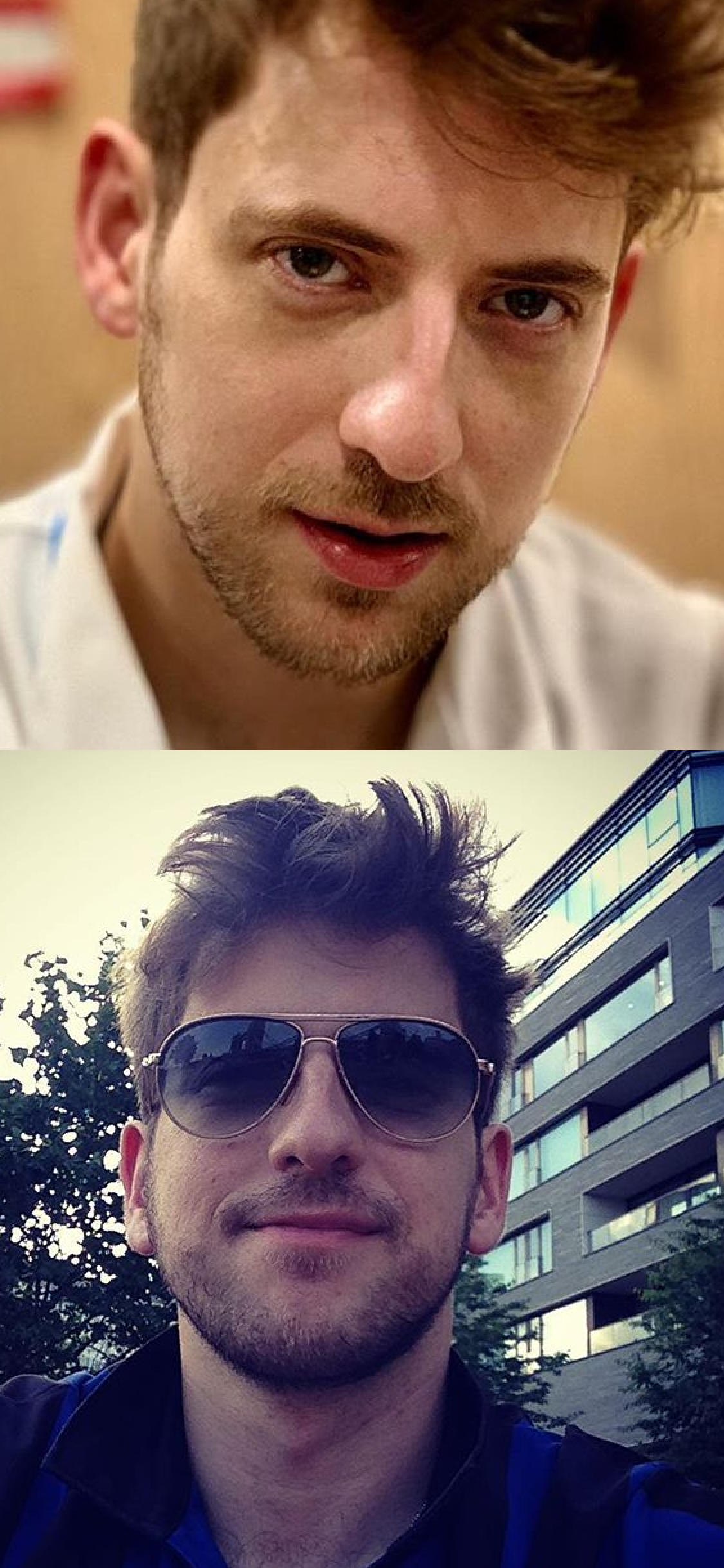 2. Punk Girl (Suzi Battersby) – THEN
Will never really had much success when it came to girls. And when he did manage to attract a girl, it went horribly wrong. This was certainly the case with the Punk Girl – a character who appeared briefly during the episode where the Inbetweeners went to a caravan park. She was a promiscuous type, and seriously intimidated poor, inexperienced Will, who then embarrassed himself. Horribly.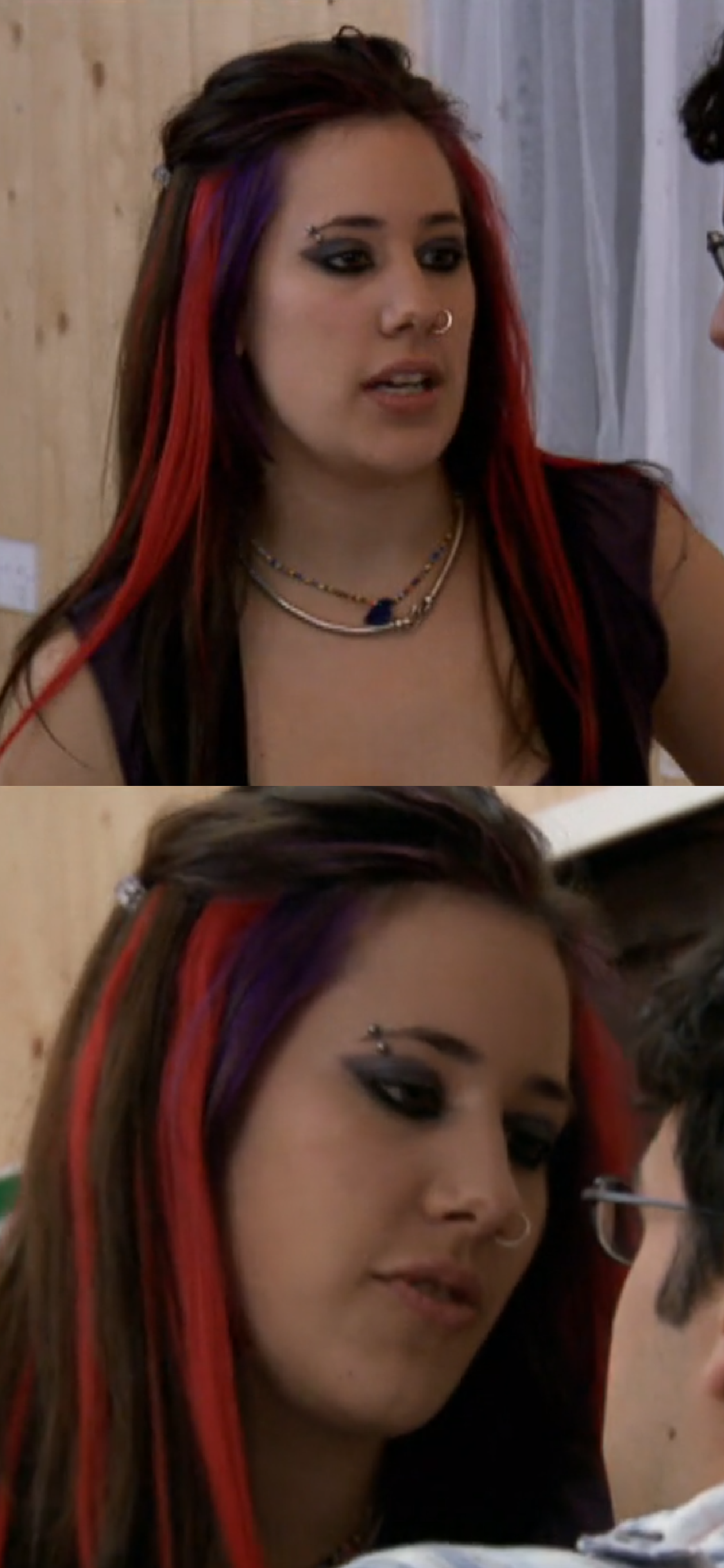 Suzi Battersby – the face behind Punk Girl – didn't really do anymore acting after this. But what she did do was prosthetics and special effects. She was prosthetics artist for bigger productions such as Alien: Covenant and Holby City. She was also a creature effects trainee for Star Wars: Episode VII – The Force Awakens. Pretty awesome, we think!
Suzi Battersby (Punk Girl) – NOW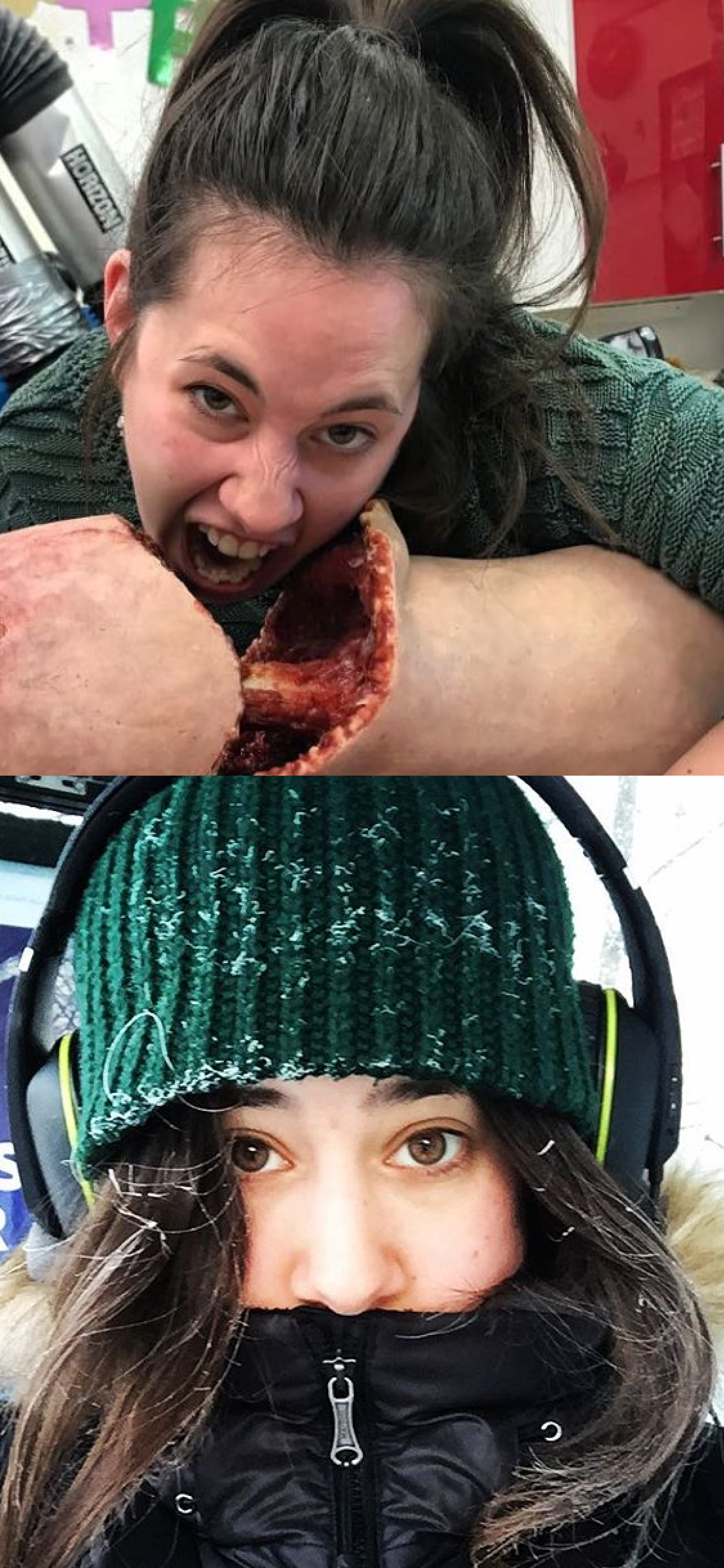 3. Louise Graham (Isabella Laughland) – THEN
"And although it may look like we've climbed a fence and crawled through dog sh*t, in fact what we've done is challenged your social apartheid!" 
We all remember that time that the guys tried to sneak into a house party by climbing a fence – right? Well, that house party was Louise's. She claimed she didn't know the gang well enough to invite them in, but she seemed to be perfectly happy inviting Patrice – Simon's French exchange – to join.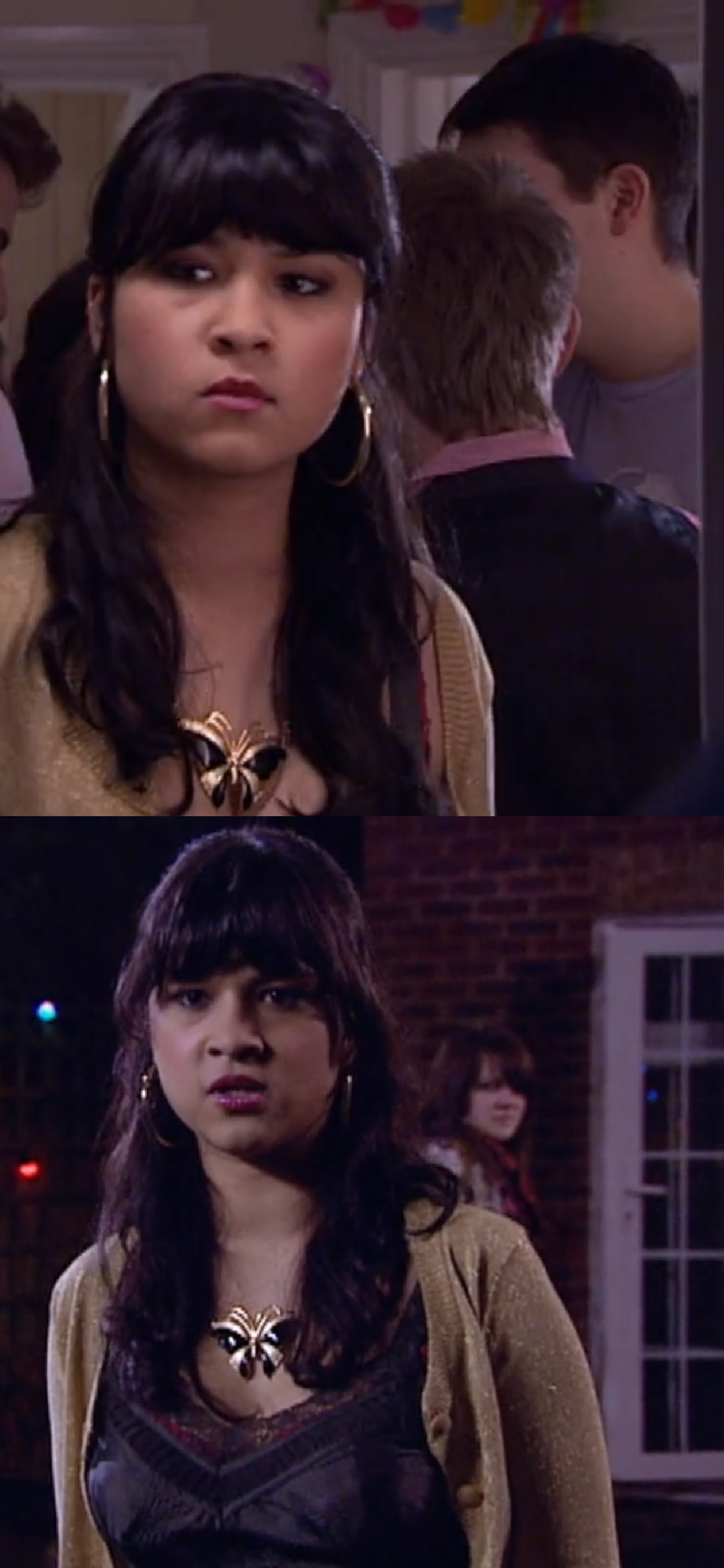 Turns out that actor Isabella Laughland went on to star in Harry Potter and the Half-Blood Prince and Harry Potter and the Deathly Hallows: Part 1 and Part 2. She also appeared as 'Swift' in Netflix's Black Mirror, and the BBC's Hollow Crown. She's still busy with her acting career now.
Isabella Laughland (Louise) – NOW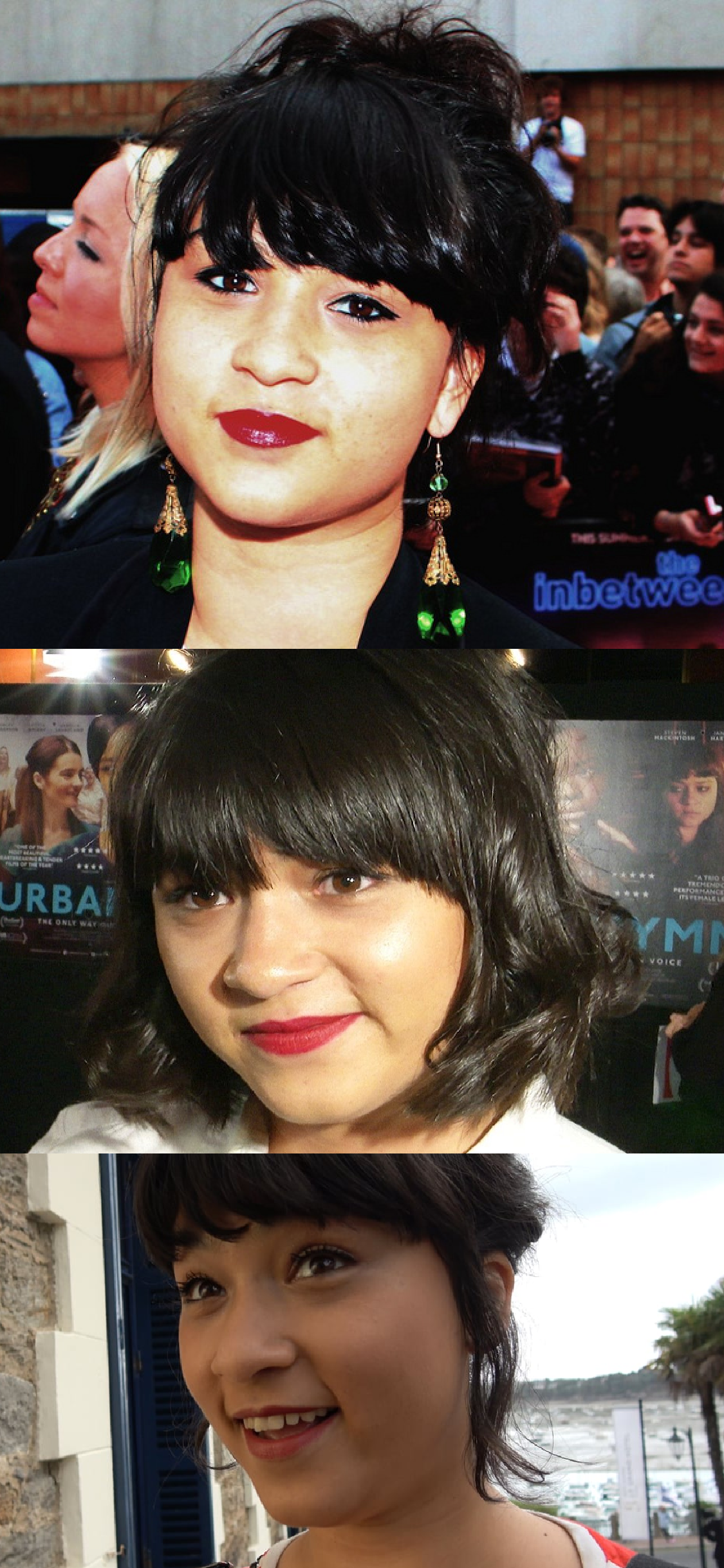 4. Patrice (Vladimir Consigny)
"I've just had a really nice tug, thinking about your mother."
Well that's… well, that. Patrice was a French exchange student that came to live with Simon for an episode. He was particularly suave, and managed to fluster several of the female characters. However, he didn't speak a great deal of English. This led the group to think he was a little weird…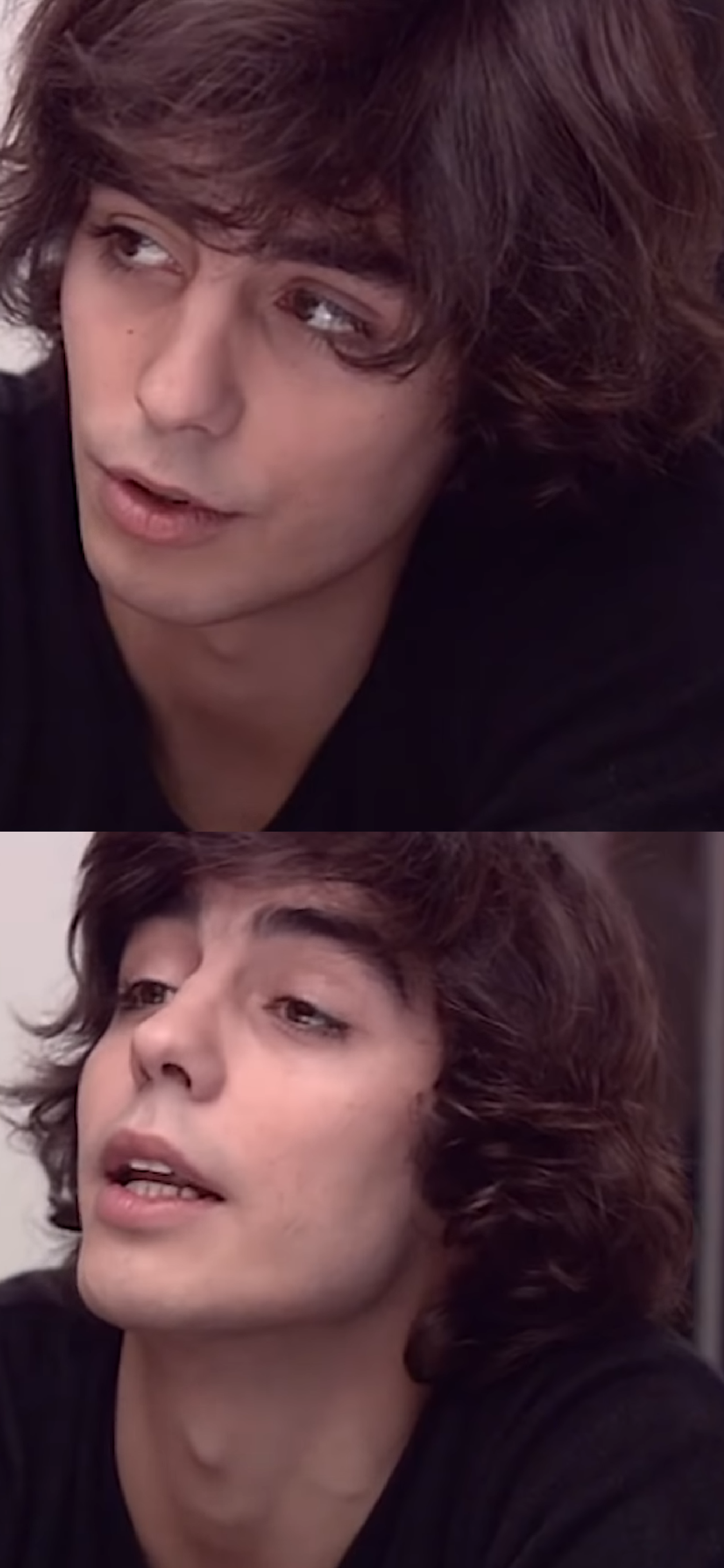 Vladimir Consigny went onto star in The Returned, and a number of French TV series', including La vie devant elles and Marseille. Most recently, he's worked on the Netflix original movie, At Eternity's Gate, which details the life of famous painter Vincent van Gogh, and the time he spent in Arles and Auvers-sur-Oise, France.
Vladimir Consigny (Patrice) – NOW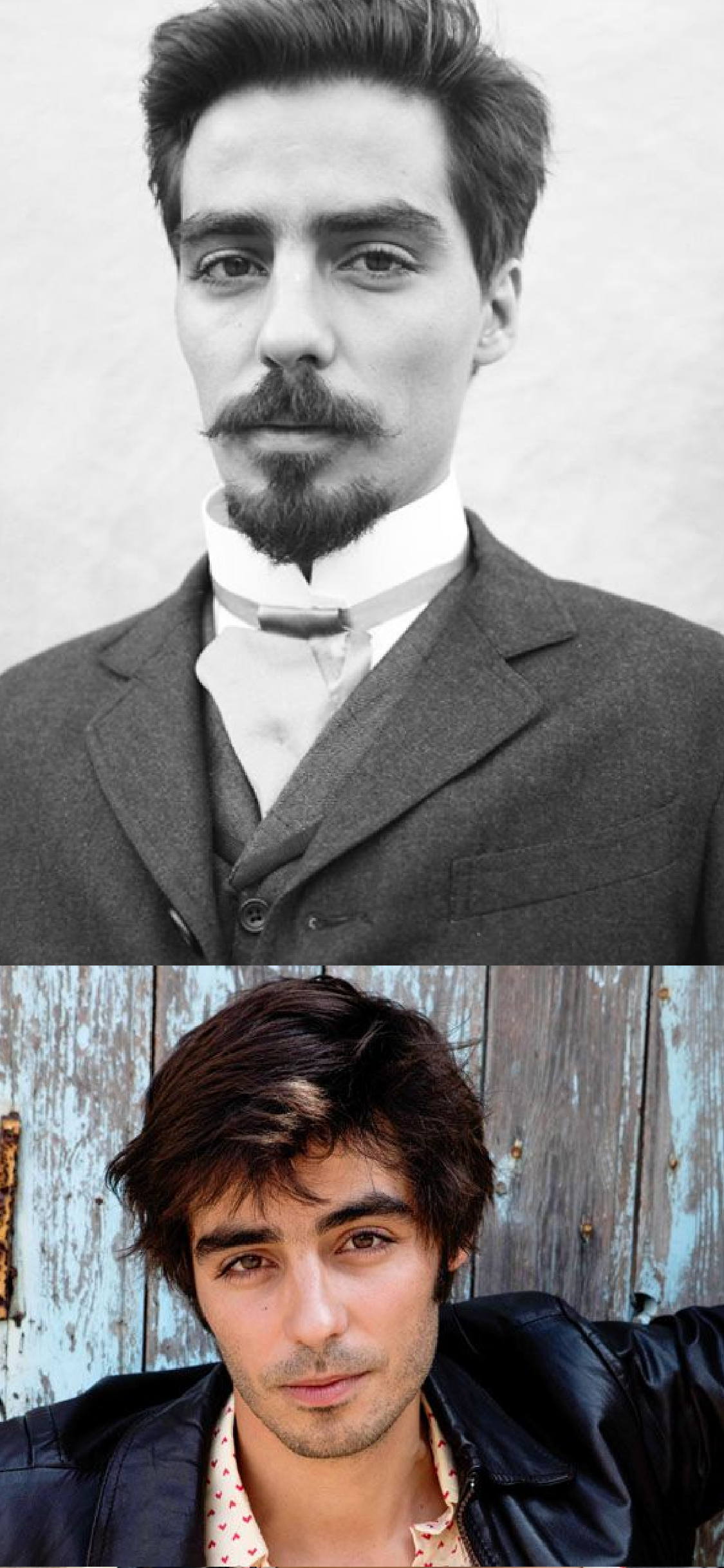 5. Alistair Scott (Steven Webb) – THEN
You might remember Alistair as being wheelchair-bound – his kidney had failed and he'd been away from school for a while. Rudge Park school organized a charity fashion show to raise money for his cause when he returned. He wasn't the nicest of human beings, however… especially considering he tried to ram poor Will with his wheelchair at one point.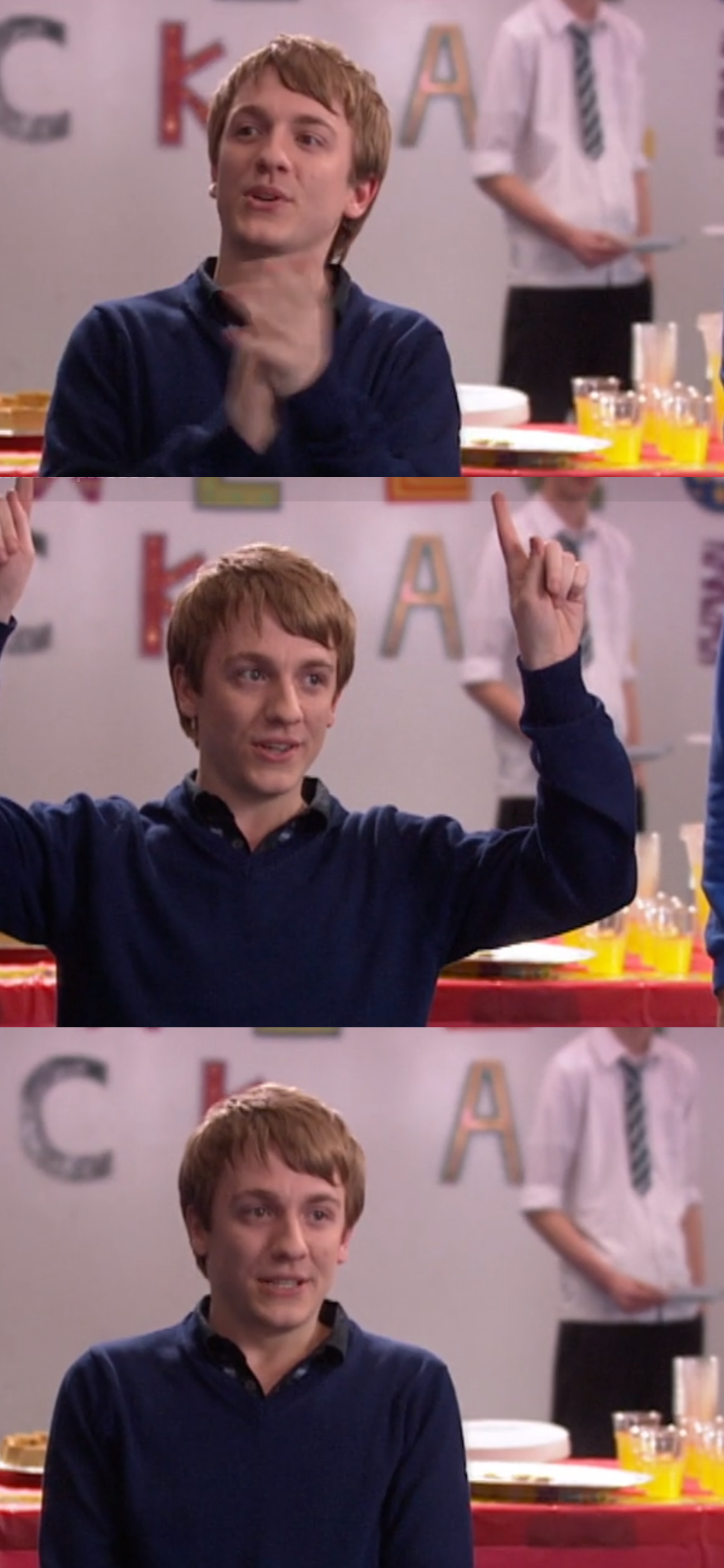 Since appearing in the Inbetweeners, Steven Webb has only ever appeared in two other TV series'. However, he's been very occupied performing on the theatre stage. In fact, he's appeared in classics such as Aladdin, Cinderella, A Midsummer's Night's Dream, and – more recently – The Book of Mormon.
Steven Webb (Alistair) – NOW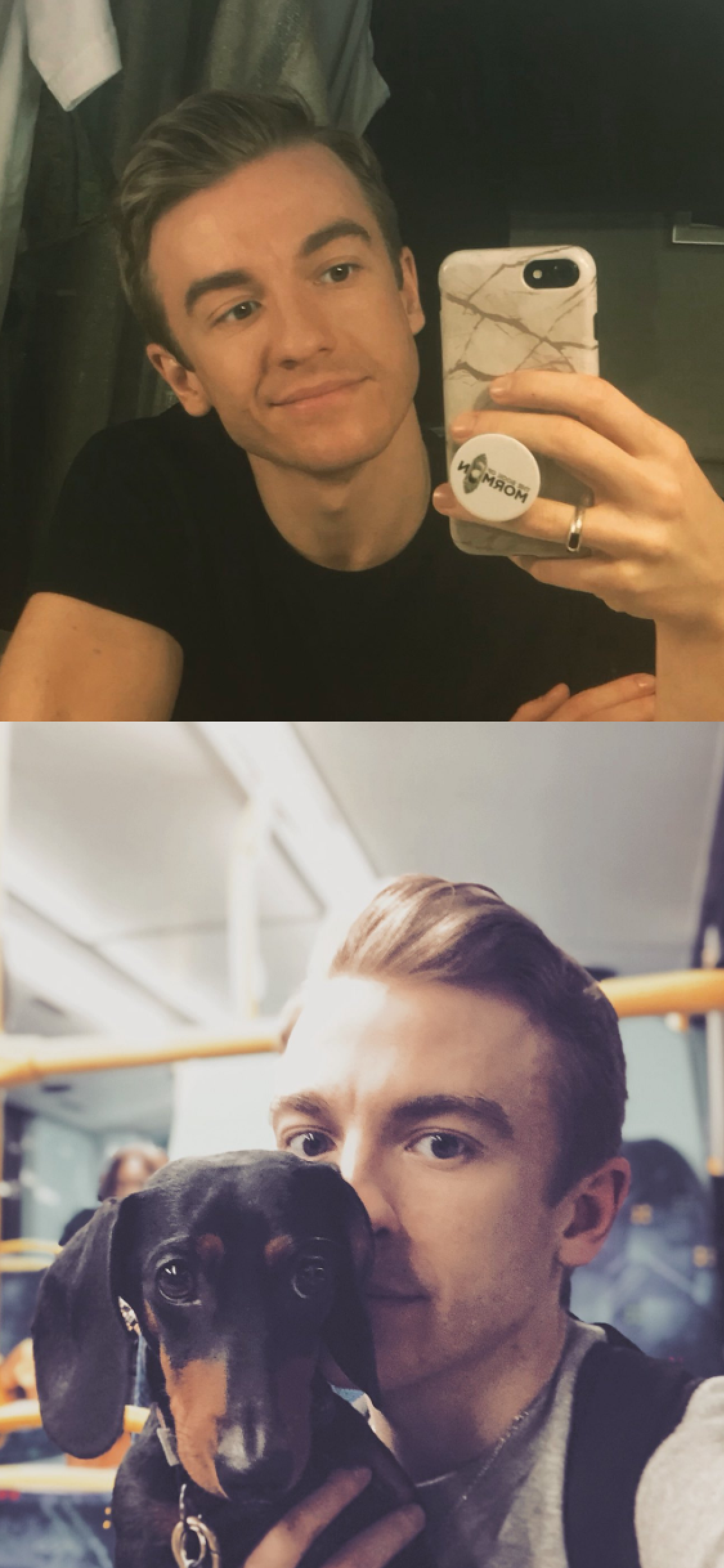 6. Susie (Anabel Barnston) – THEN
Susie was one of the nerdy new students who Will really didn't want to associate with during his first few days. She's seen out and about the school. You might remember her especially from that one episode where Neil ended up picking Susie as his blind date. Disaster and hilarity ensued.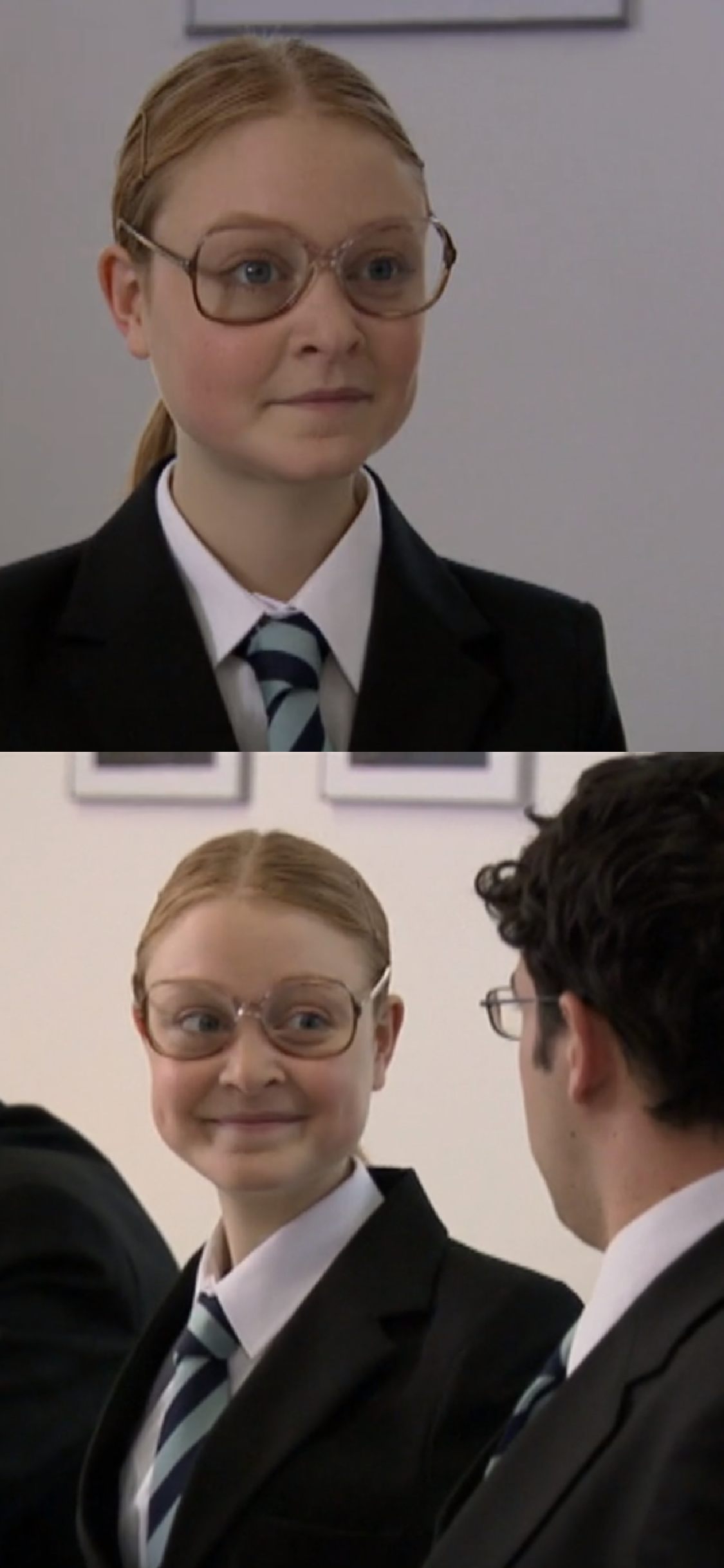 Since then, Anabel Barnston has appeared in My Spy Family, Coming of Age, and Casualty. She's also a writer and producer, and is currently working on Fridge Magnet – a platform to allow a bunch of like-minded performers to showcase their humorous work. They even recently attended the famous Edinburgh Fringe.
Anabel Barnston (Susie) – NOW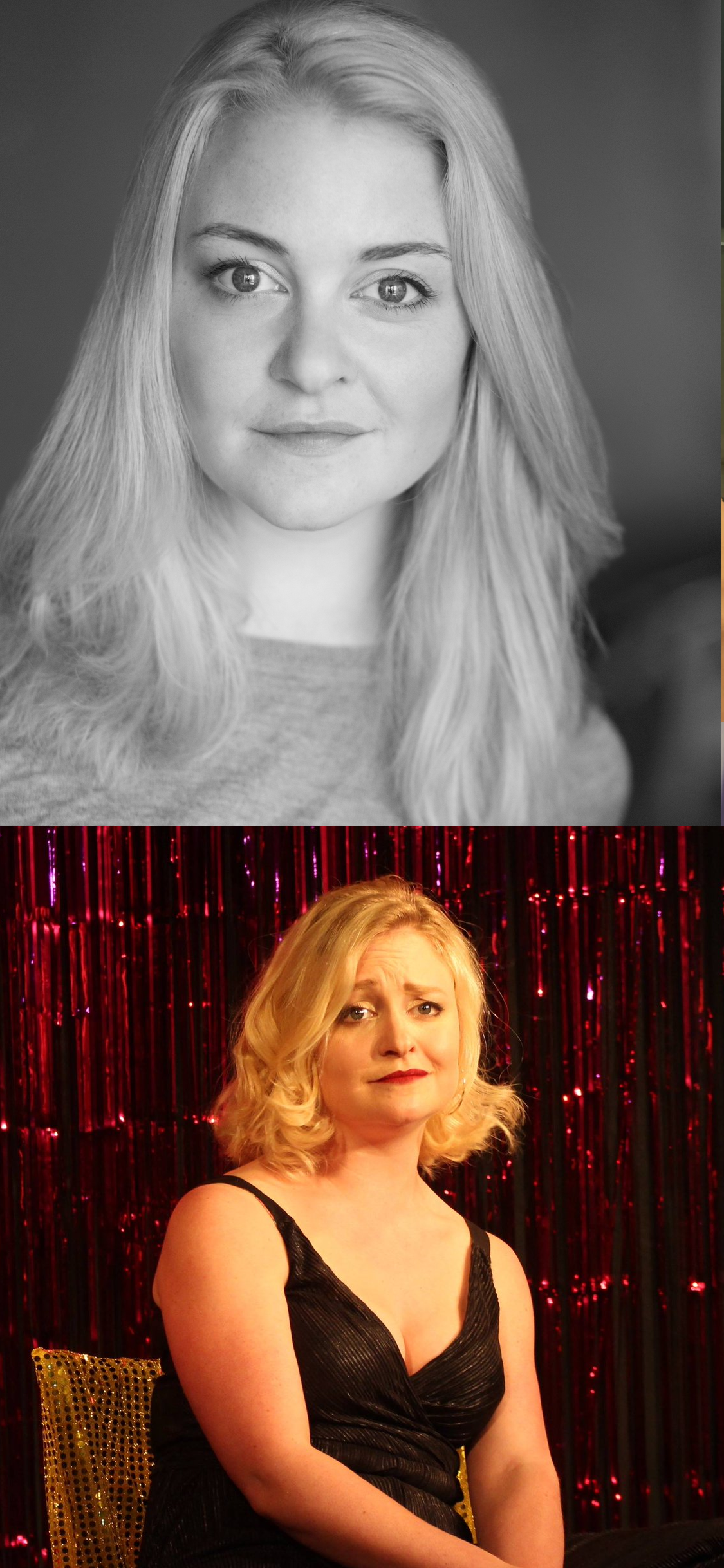 7. John Kennedy (Waen Shepherd) – THEN
Ah, Mr. Kennedy. He was a bit of a dodgy bloke. And by 'dodgy', we mean he was a pedophile. It took Neil in particular – who happened to be a favourite of Mr. Kennedy's – a good while to catch on. In fact, it wasn't until Kennedy was caught sneaking into the boys' dorm on a school trip that Neil started to grasp exactly what was really going on.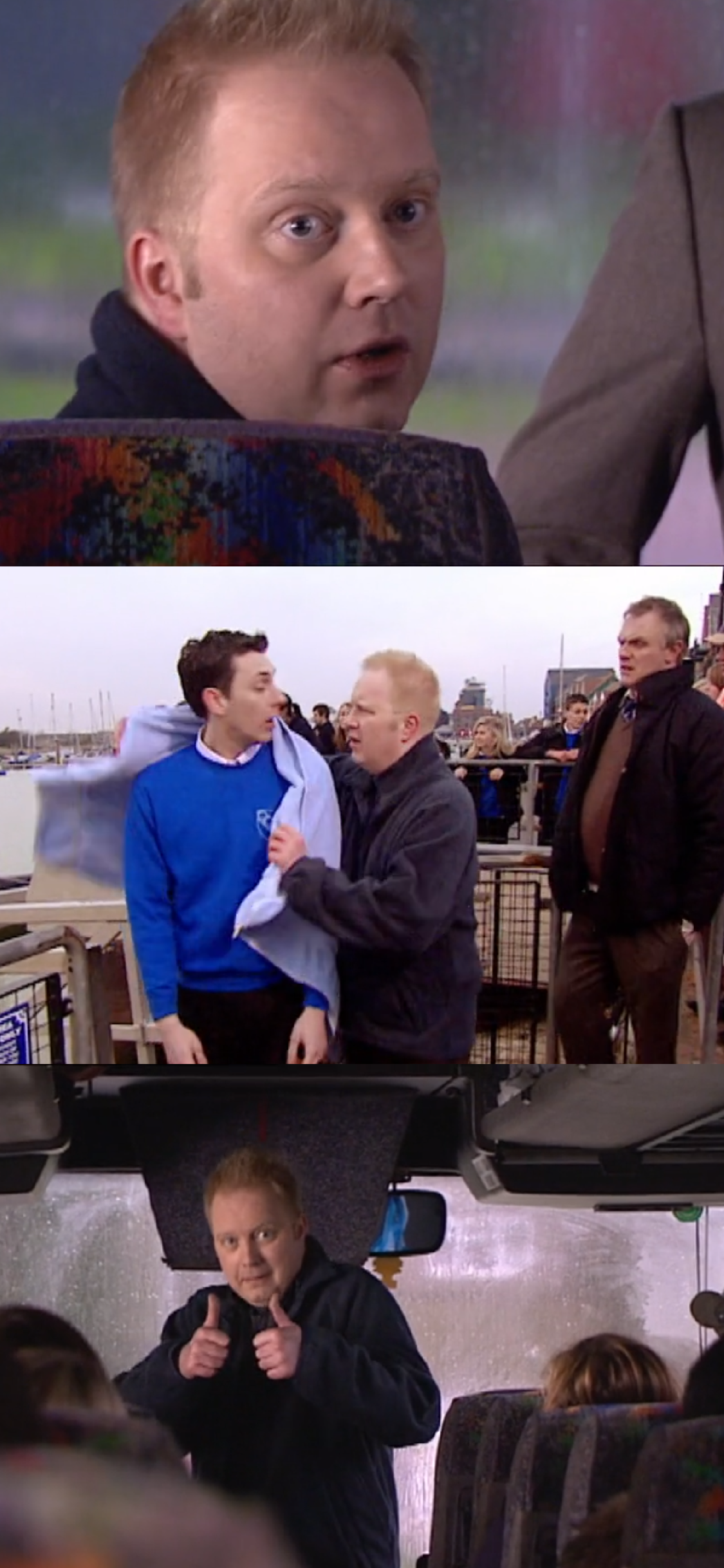 Waen Shepherd – who portrayed Kennedy – went on to appear in several other TV shorts. However, his real talent is clearly for composing music. Shepherd has composed for The Day They Came to Suck Out Our Brains!, Crackanory, Murder in Successville, Action Team, and the BAFTA nominated film, The Ghoul.
Waen Shepherd (John Kennedy) – NOW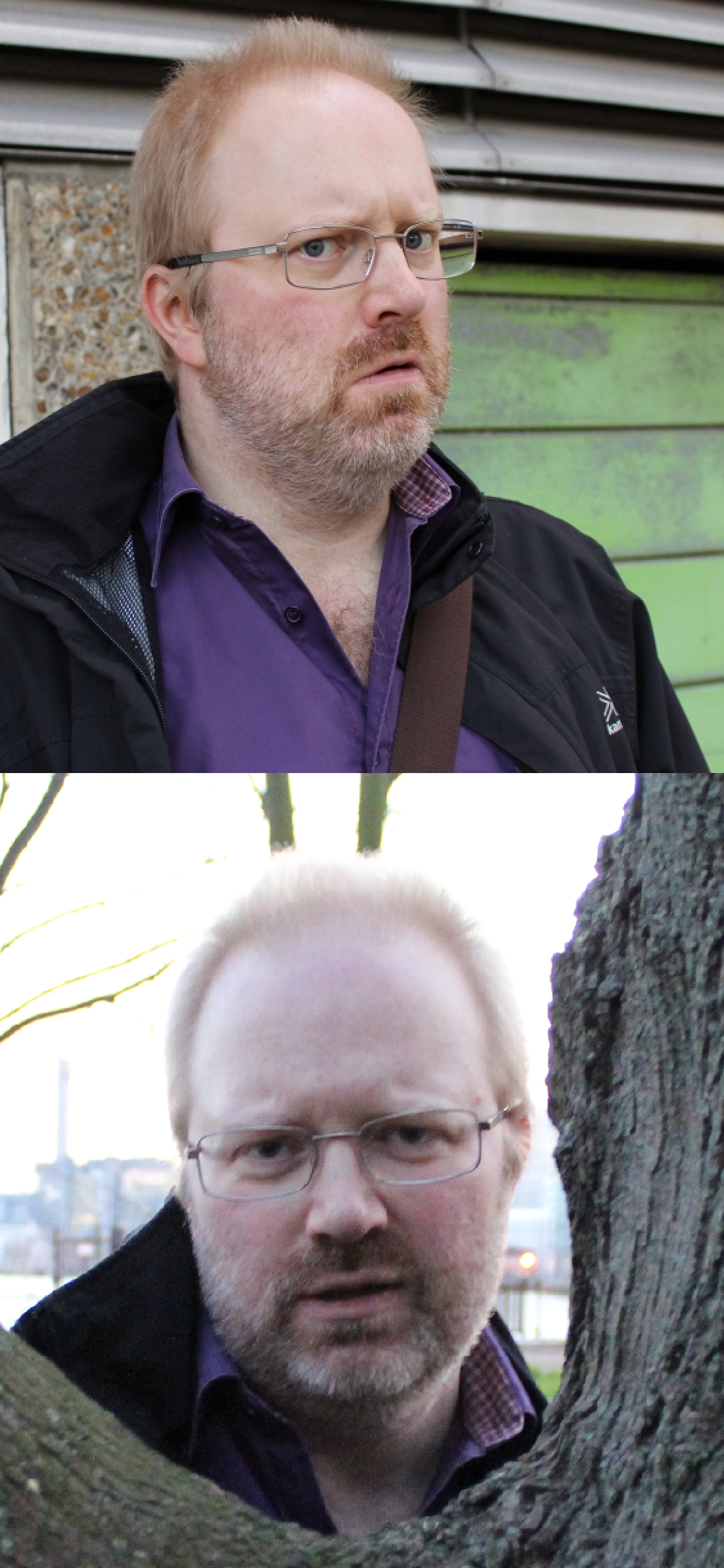 8. Lauren Harris (Jayne Wisener) – THEN
"Feisty one, you are!"
Will sure knew how to make a fool of himself around the ladies, eh? And Lauren – a new girl arrived from Northern Island – was no exception. A word to the wise: don't impersonate Yoda when you're trying to impress a girl. The two met when Will sat next to her on the school trip to Swanage. Unfortunately, things didn't end well for him considering she ended up taking a fancy to Simon instead…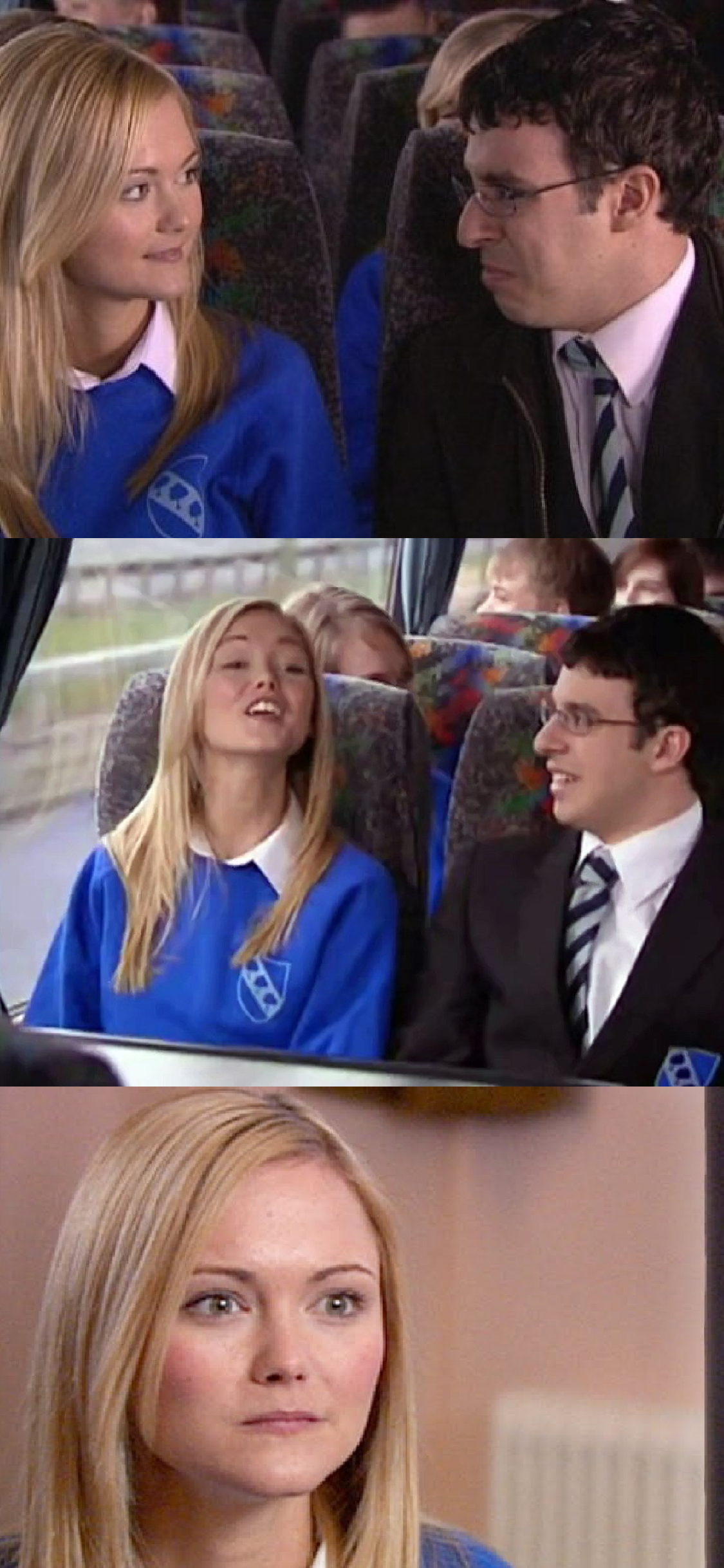 After Inbetweeners, actress Jayne Wisener appeared in the blockbuster film Jane Eyre, as well as TV series' Nick Nickelby, Six Degrees and Doctors. She married her husband back in 2012, and the two recently welcomed their very first child this past January.
Jayne Wisener (Lauren Harris) – NOW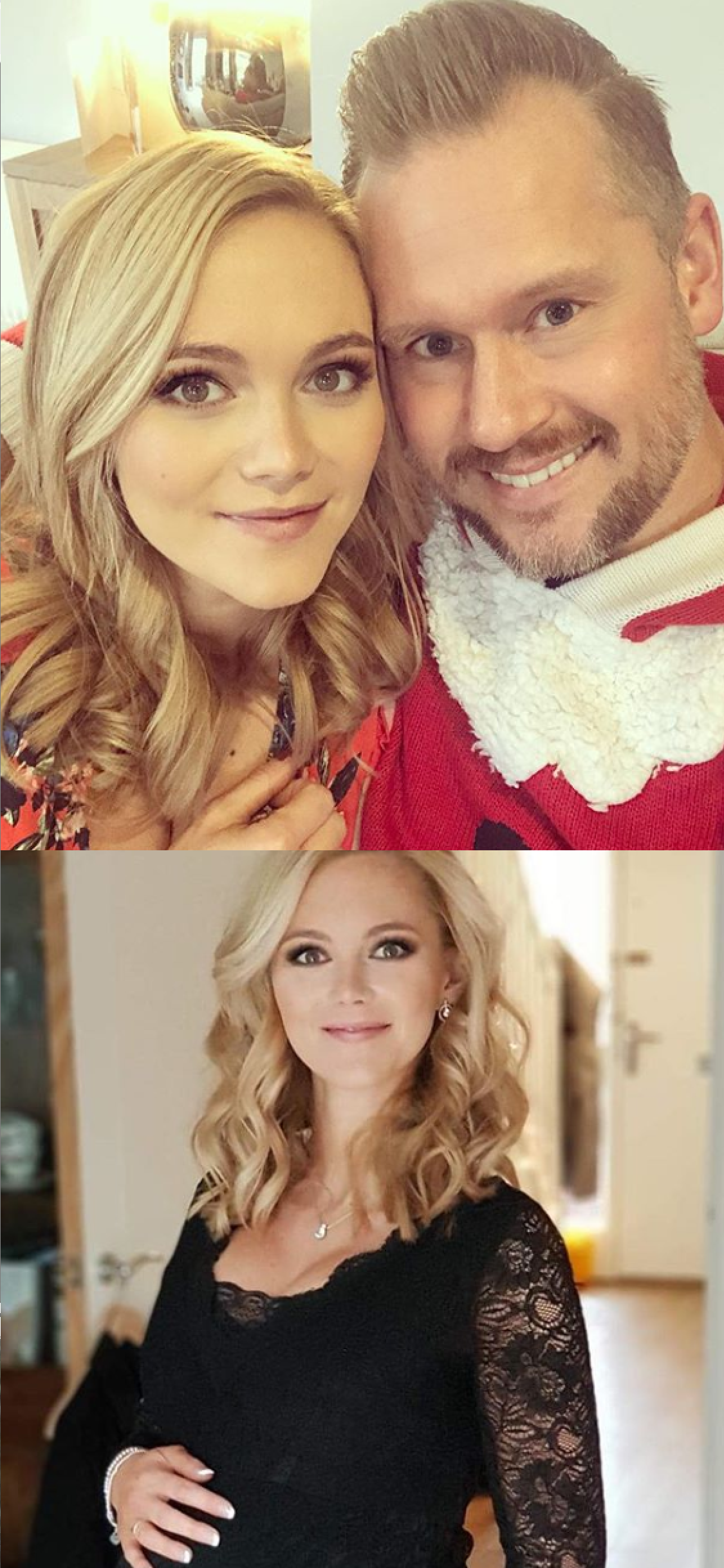 9. Football Friend (Luke Norris) – THEN
What did this episode teach us? That Simon, Neil and Will knew exactly how to grind on Jay's gears. Oh, and that talking about friends that exist outside your traditional friendship group isn't the best idea. Otherwise, you're asking for a chorus of "FRIEND!" Just remember: don't jump up and down on someone's car when you inevitably lose it.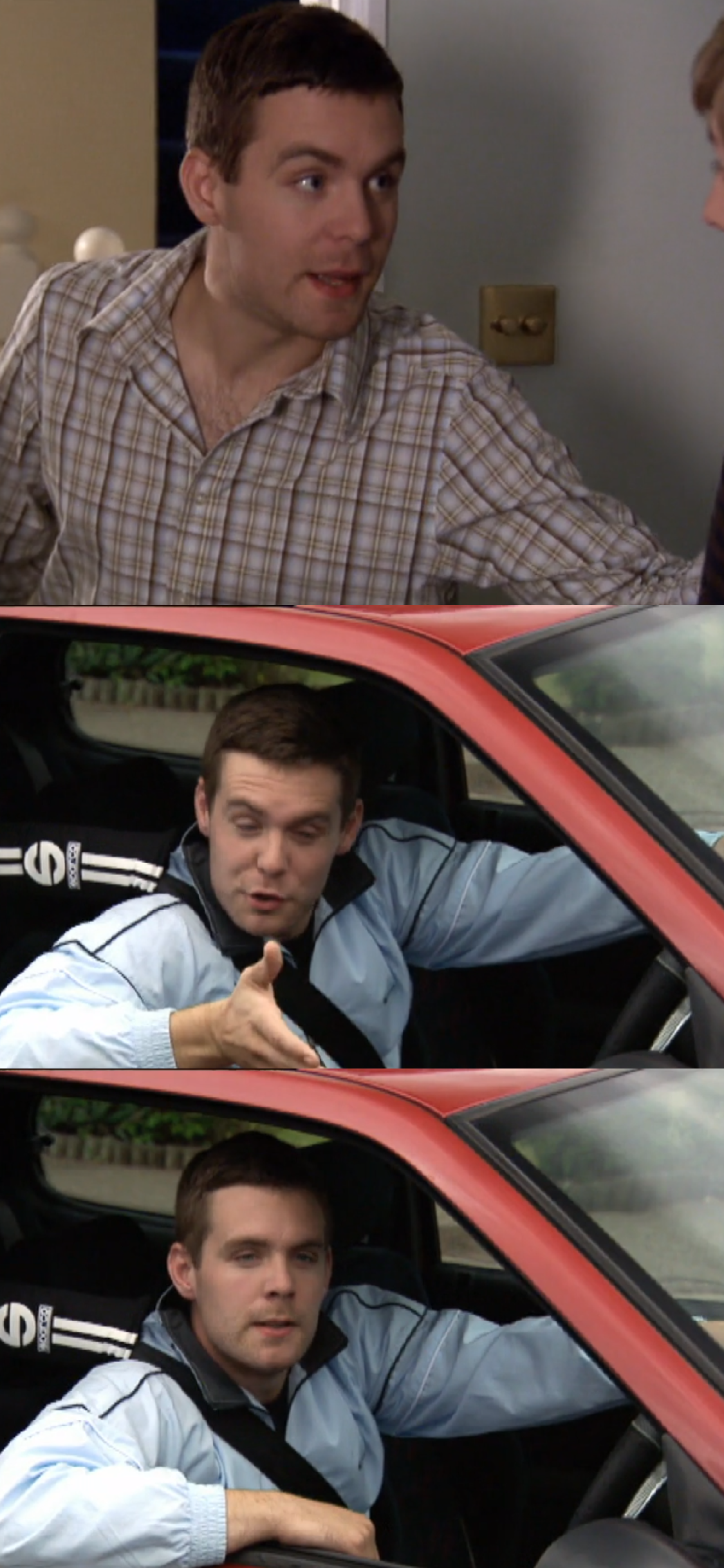 Turns out that it was actor Luke Norris who appeared as Jay's infamous Football Friend. After Inbetweeners, he appeared in the film The Dutchess, but it's Poldark that he's recognized for. If you're a fan of Poldark, you'll know him as Dwight Enys – a doctor and former navy-man who married Caroline, and was good friends with Ross and Demelza.
Luke Norris (Football Friend) – NOW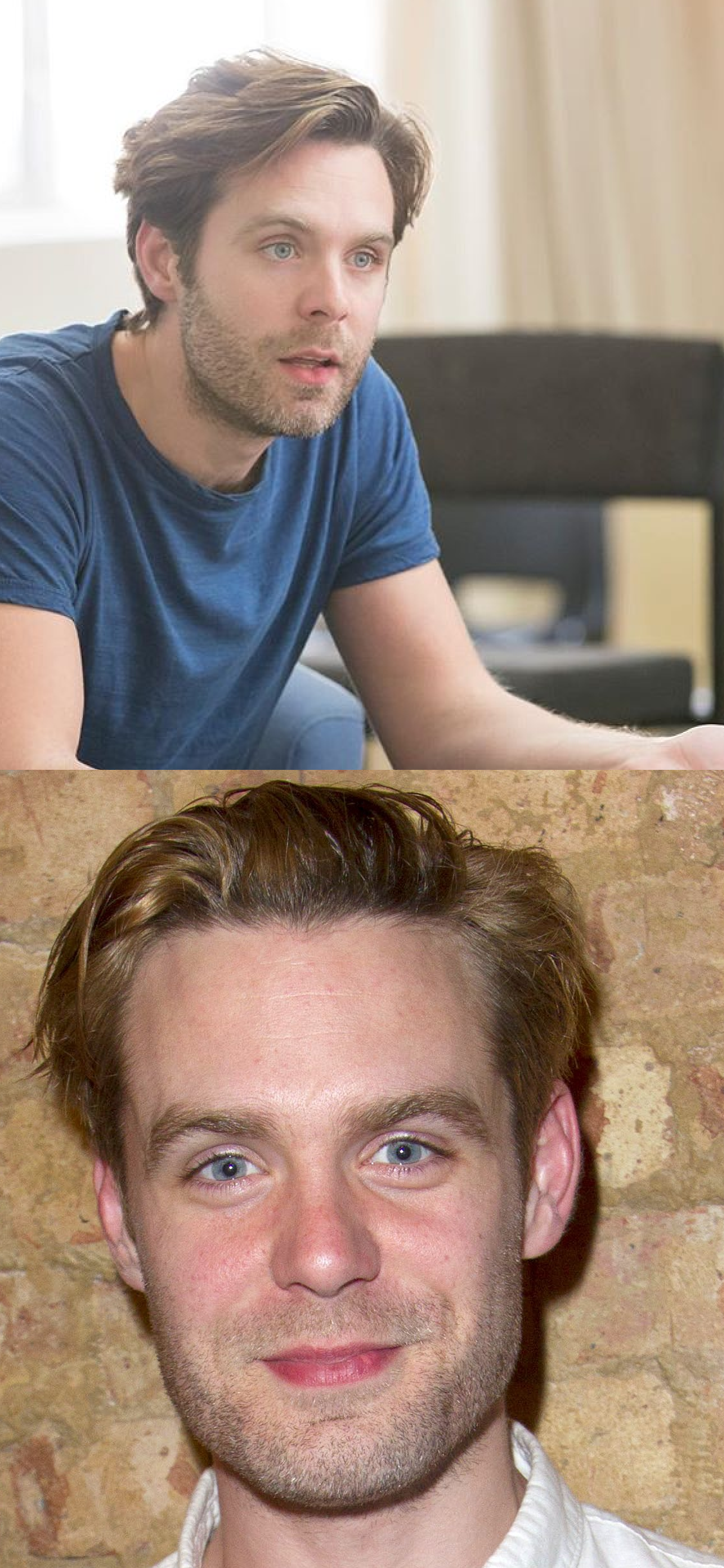 10. John Webster (John Seaward) – THEN
'Big' John Webster loved yoghurt and wasn't very good when it came to personal hygiene. Will first encountered him as a fellow new student at Rudge Park Comprehensive. He was portrayed as being a bit simple-minded, and just a wee bit odd. He was often seen chummed up with fellow new students, David and Susie.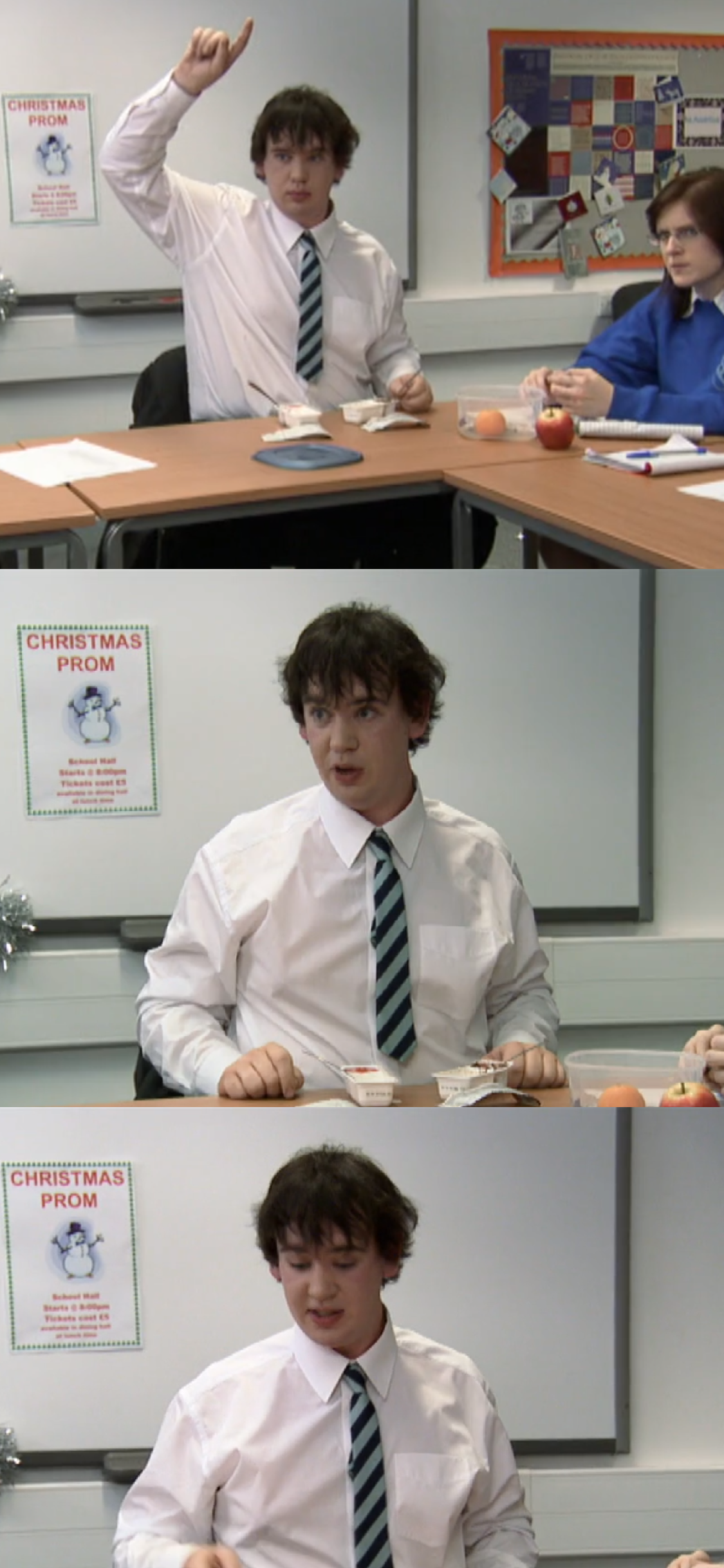 Since Inbetweeners ended, John (not to be confused with his persona, John) has continued acting. He's appeared in TV shorts Doctor for Mr. Chaplin, and Spectrum. More recently, he was involved in a TV movie documentary, Theresa vs. Boris: How May Became PM, and appeared in the 2018 film, Winterlong. It's hard to believe how much he's changed, though…
John Seaward (John Webster) – NOW