Remember Mr Baxter From Grange Hill? Here's What The Cast Looks Like Now!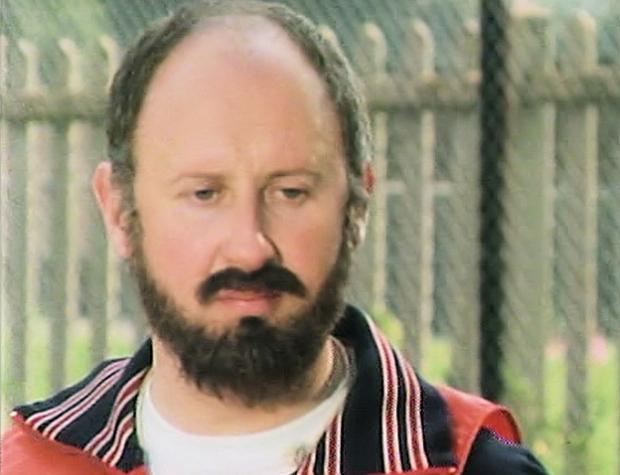 Here are what 5 Grange Hill characters, that we might have forgotten, look like now, with a bit of information on what they have been doing recently…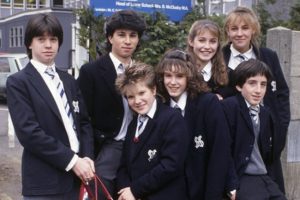 It is safe to say that we all used to be completely obsessed with this programme when we were younger. There was nothing better than getting in from school and catching up on the next episode. Who else used to love this as a kid?
It was first aired back in 1978 and lasted on our screens for a massive thirty years. After three decades of the show, people were still absolutely gutted to see the end of it.
If you watched Grange Hill when you were younger, you will definitely remember the P.E teacher Geoff Baxter or Mr 'Bullet' Baxter as we knew him. He appeared in 8 series of the drama series and featured in 71 episodes in total between the years of 1979 and 1986. But has he been doing since Grange Hill?
1. Mr Baxter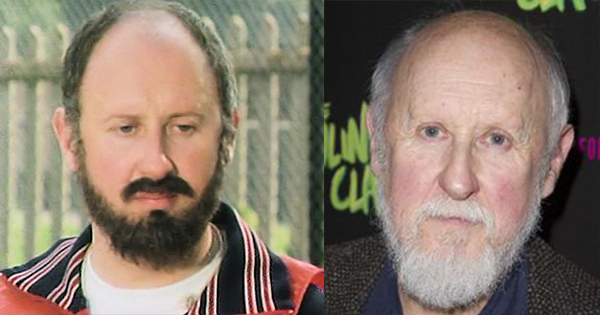 We all remember Mr Baxter, don't we? Who remembers when he got promoted to Deputy Head of the school? Then he left to run a Leisure Centre. Since the programme he has appeared on BBCs Merlin and ITV's Vera. Alongside his acting career, he has also published extremely successful children's books.
2. Mr Bronson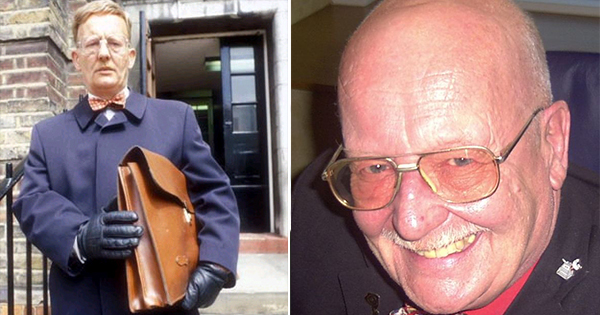 We all used to be completely terrified of Mr Bronson when we were younger. There was no teacher that was more scary than this guy! He always used to play the villain, didn't he? Sadly, in 2005, one of our favourite villains passed away. Michael Sheard will never be forgotten!
3. Mr Stuart (Hoppy) Hopwood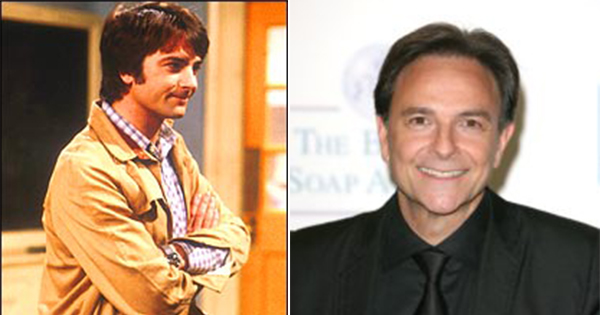 Actor Brian Capron played woodwork teacher Mr Stuart "Hoppy" Hopwood between the years of 1980 and 1983. Upon leaving the children's drama series he continued to pursue acting, appearing in Eastenders and Taggart in the 90s. In the early 2000s Capron returned to the cobbles on Coronation Street, this time playing the part of serial killer, Richard Hillman.
4. Tommy Watson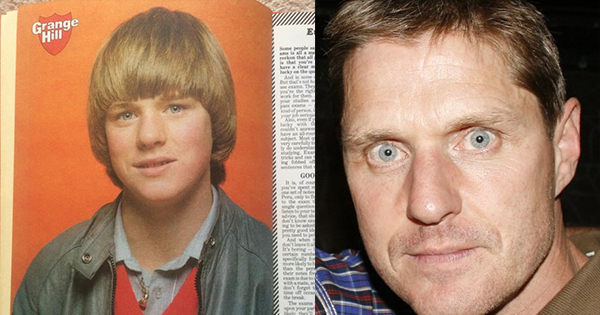 We all remember him most for his role as good old Tommy Watson in this television series. Since this role he has played the role of the Artful Dodger at the Albury Theatre in the West End and continued to pursue his acting career. Not only this, but he writes scripts and also had taken his fair turn in directing.
5. Trisha Yates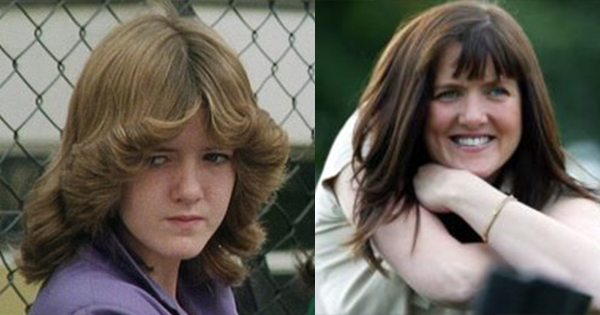 This role was played by Michelle Herbert, she was in the first five series of this programme. These days she hasn't made any recent appearances with her acting career. She is currently living in Dundee with her husband and her daughter and currently runs a glazing business… what a career change!
Grange Hill has to be one of the most famous shows from our childhood. There were so many evenings spent watching this and being extremely fearful of Mr Bronson.
Zammo (Lee MacDonald)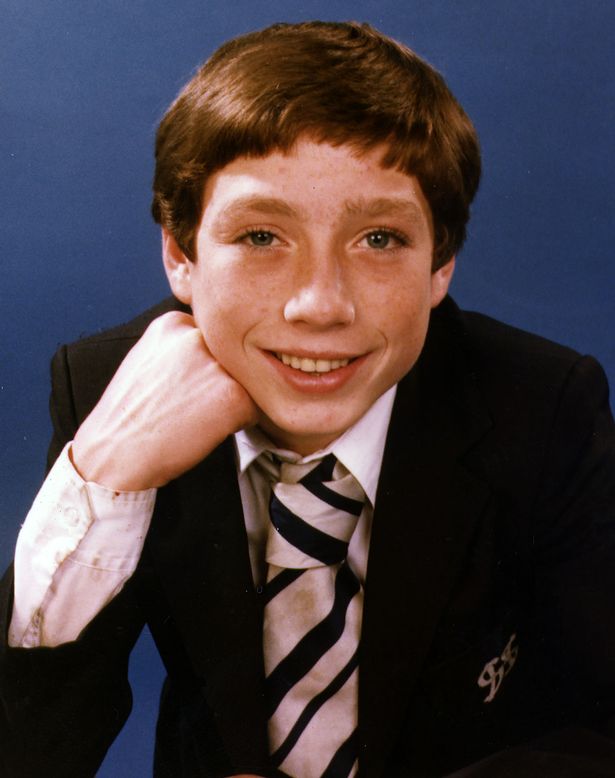 Lee MacDonald played Zammo McQuire in Grange Hill for 6 years. And in this time his character quikcly became one of the favourites of the entire show. You just couldn't help but love Zammo and his cheeky chappie ways. He also had a huge storyline which involved him taking and becoming addicted to drugs. He then turned it all around and became and anti-drugs guy.
(Image Source/ BirminghamMail)
Fiance Jess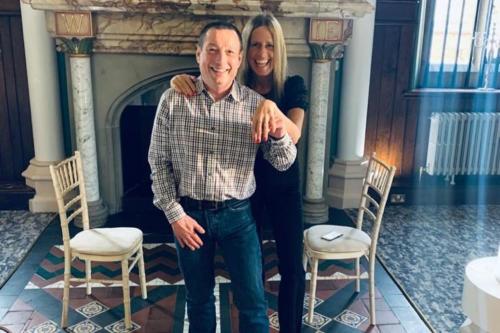 This is Lee MacDonald with his girlfriend, or shouls we say fiance – Jess. The pair recently got engaged to his long term partner. He tweeted the news to share it with the world. And, he actually used a Grange Hill joke. He had become known for his 'just say no' to drugs campaign. He shares a picture with the caption "My partner Jess 'JUST SAID YES'! Wedding next."
(Image Source/ Femalefirst)
Ronnie (Tina Mahon)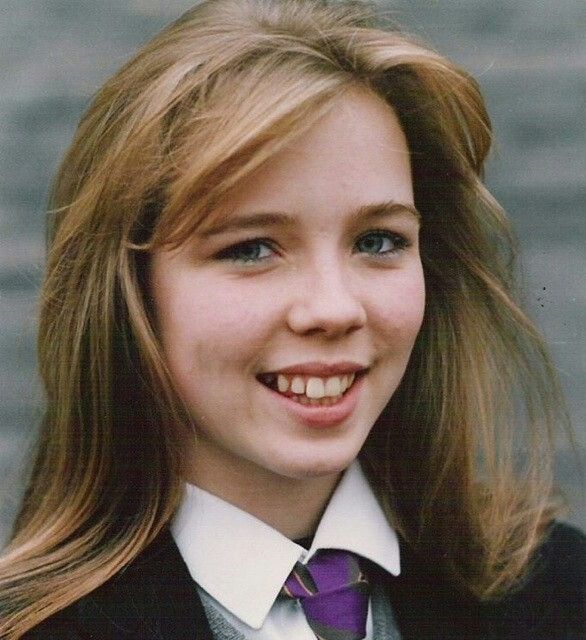 Ronnie quickly became one if the best known characters on Grange Hill. Tina Mahon played her for five years, from 1985 to 1990. She was involved in all the typical teenage highschool drama, as well as a storyline revolved around her best friend who had AIDs.
(Image Source/ Pinterest)
Long-tern Boyfriend John Alford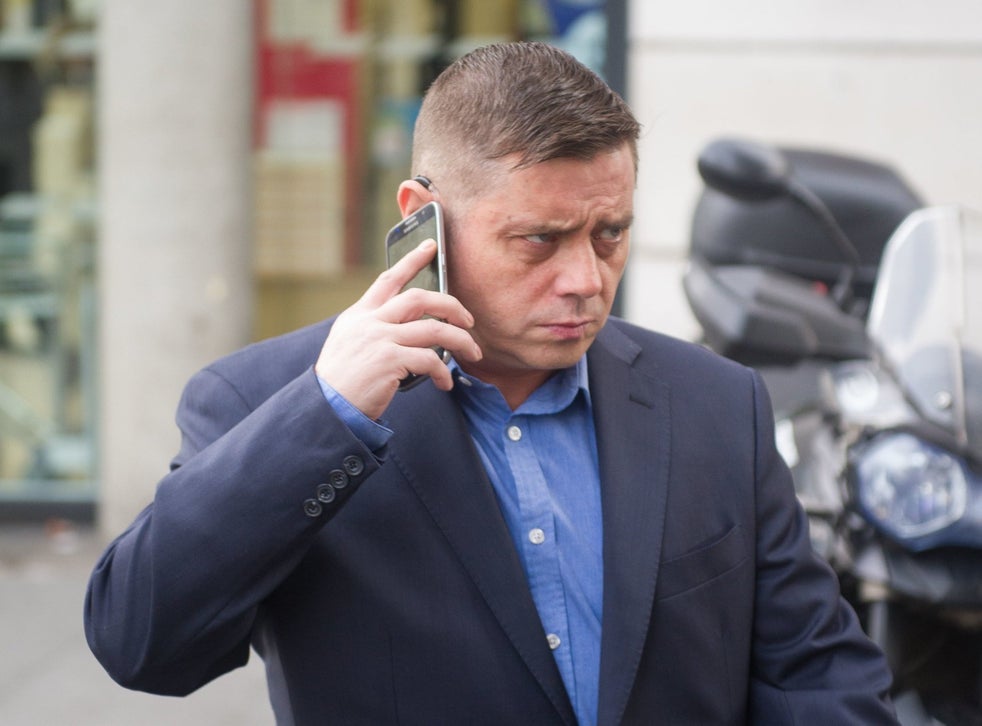 Tina Mahon, best known as Ronnie was dating John Alford for years. They had a long term relationship. However, the pair sadly broke up and now Tina Mahon has remained single since. She has no current boyfriend and is not married. John Alford was charged with dealing drugs and sent to prison for some time.
(Image Source/ TheIndependent)
Gripper Stebson (Mark Savage)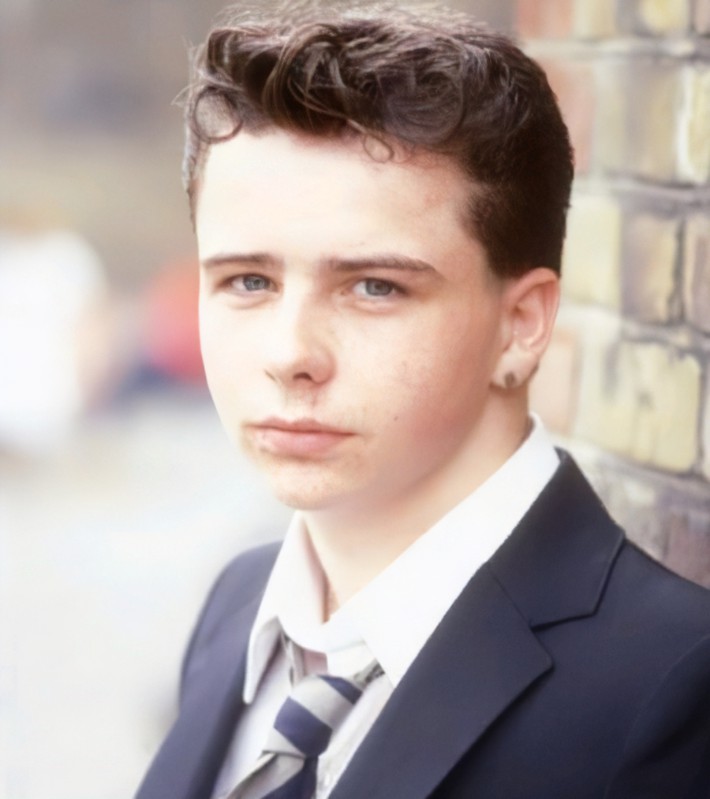 Gripper Stebson, we all remember this character from Grangehill. And, not for a good reason. Gripper was the school bully and he only seemed to be content when he was making other people's lives miserable. Mark Savage really portrayed this character very convincingly.
(Image Source/ Villainswikia)
Ex Wife Susie Savage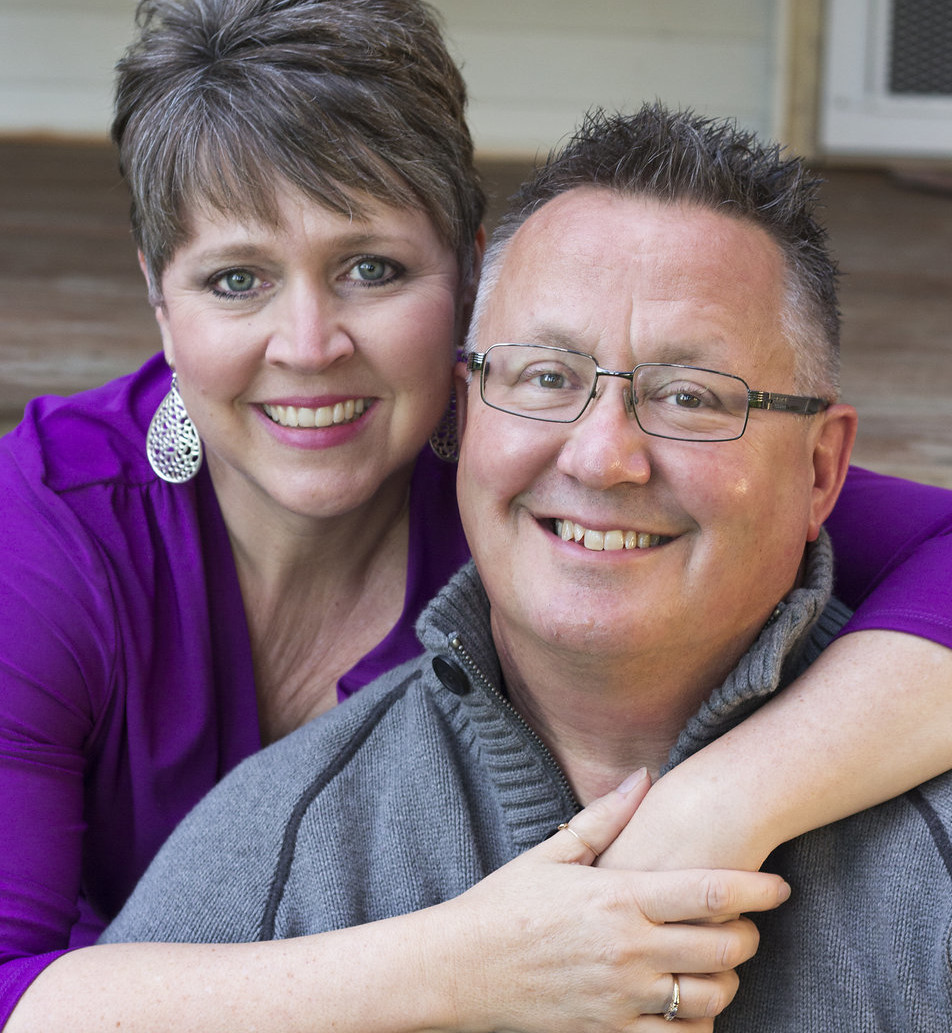 The pair of them (Mark Savage and Susie Savage) were dating for many years and actually got married to one another. Sadly, in 2021 they decided it was best to split and so they got divorced. Mark Savage as of yet has no new girlfriend and it does not look as though he is currently dating anyone either.
(Image Source/ myfaithradio)
Tucker Jenkins (Todd Carty)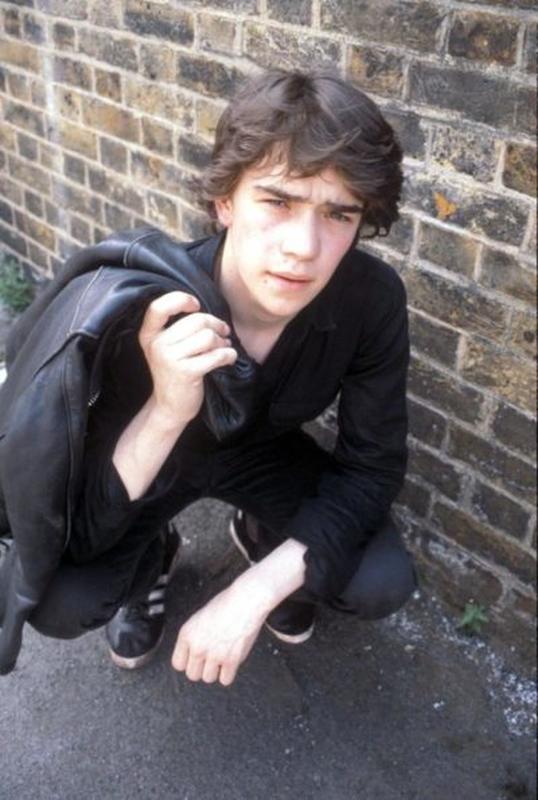 Tucker Jenkins was one of the most popular charcters on Grange Hill at the time. he was cheeky, and often in trouble. He pretty much made his own school rules. but, the reason he was so popular is because he had a good heart. He would always come to the aid of the students being bullied.
(Image Source/ Gosocial)
Wife Dina Clarkin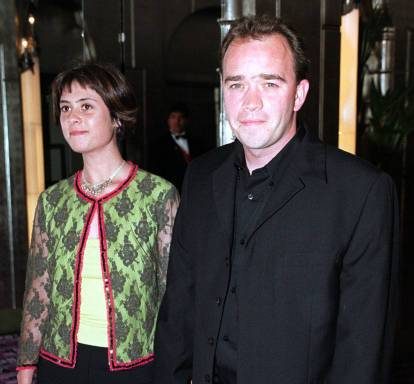 Todd Carty and Dina Clarkin were childhood sweethearts and met when they were both very young children. They have had the very romantic relationship and have been together an impressive 34 years. they have been married for a long time now and the couple also have two sons together.
Trisha Yates (Michelle Herbert)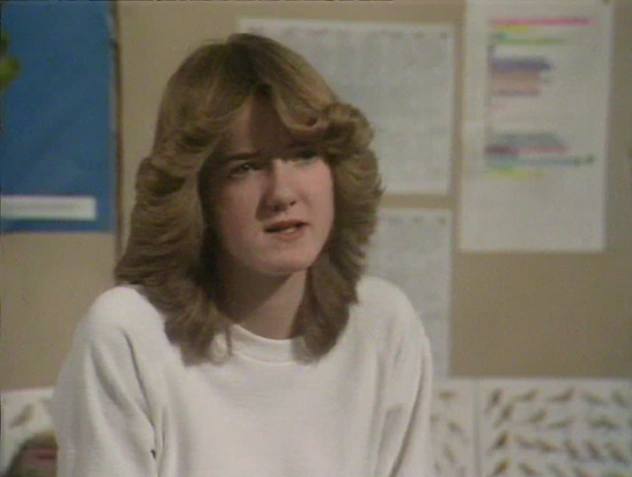 Trisha was a very realistic character. We are all familiar with a Trisha from school. She was often in trouble, always getting told off for wearing too makeup and was always found hanging out with her group of equally naughty girl friends. But, she did experience a transformation throughout the show.
(Image Source/ Grangehill.wikia)
Husband Lawrence Herbert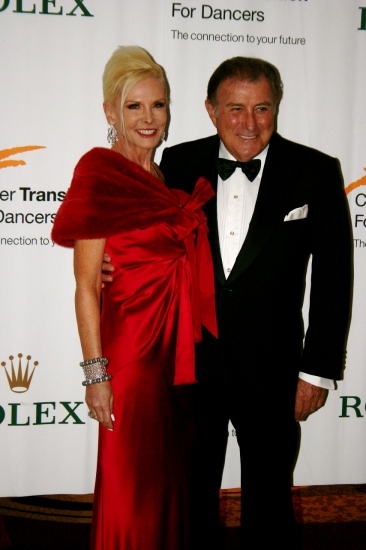 Trisha Yates has been married to her husband for a number of years and they share a family together. Back in 2015 she was diagnosed with breast cancer and has since been given the all clear. The two of them remain together and she describes him and her family as having been very supportive.
(Image Source/ Broadwayworld)
Suzanne Ross (Susan Tully)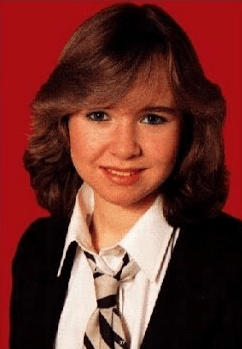 Here's Susan Tully another popular Grange Hill character who was played by Susan Tully. Susan Tully was a school rebel, she didn't play by the rules. But, she was loved by it, especially by fans of the show. This is because she would stand up to school bullies aswell as teachers who were in the wrong.
(Image Source/ eightieskids.com)
Ex-Boyfriend Martin Ball
Susan Tully was in a relationship with Martin Ball for a number of years. but, the pair never got married and unfortunately they ended up splitting up. They went their seperate ways and Susan has remained single and did not go on to have children of her own. She continued and focused on her TV career.
Bridget McClusky (Gwyneth Powell)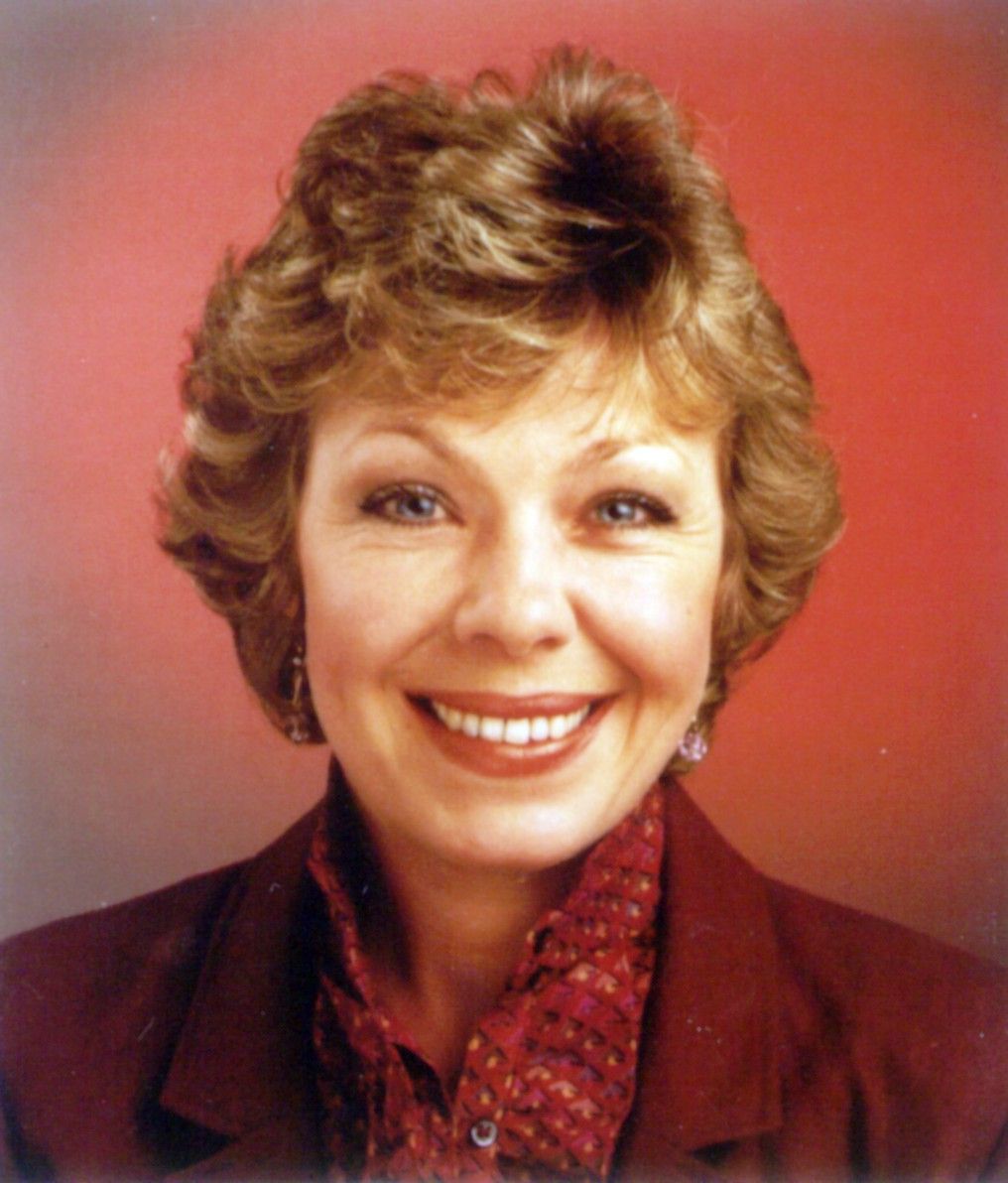 Gwyneth Powell played the role of Bridget McClusky in Grange Hill for over 10 years. It was certainly long enough to make, and to leave a lasting impression. She was the modern and fashionable head teacher. She changed her role to fit her and she made her charcter more modern. More women started to apply for head roles at school as a result.
(Image Source/ Pinterest)
Husband Alan Leith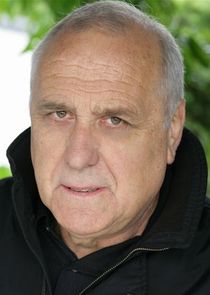 Gwyneth Powell is married to actor Alan Leith. They both live together in West Sussex and are both part of their local drama and acting club. Leith is known for films such as The Knock and The Sweeney. The two of them met because they were both in the same industry, running in the same circles of friends.
(Image Source/ TVMaze)
Fay Lucas (Alison Bettles)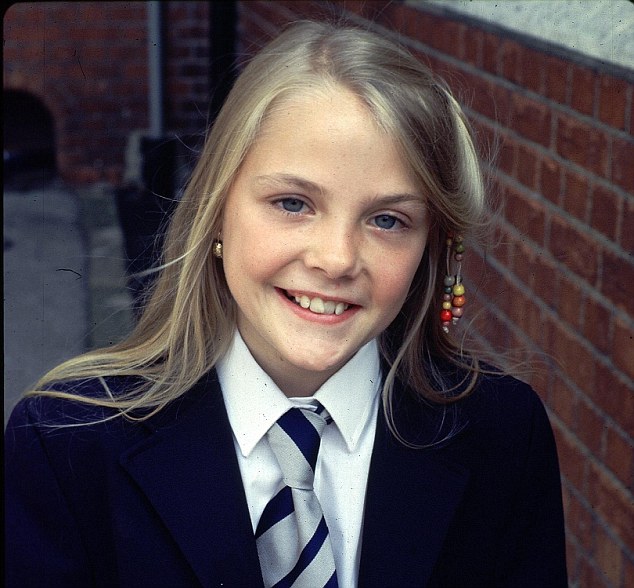 Fay Lucas starred in the sixth series of the show. She quickly became a hit with both the males at Grange Hill and the viewers of the show. In the show she used to use her popularity to toy with the feelings of her fellow classmates. She was also one of the cast who sang the 'Just Say No' jingle.
(Image Source/ Dailymail)
Husband David Rowbotham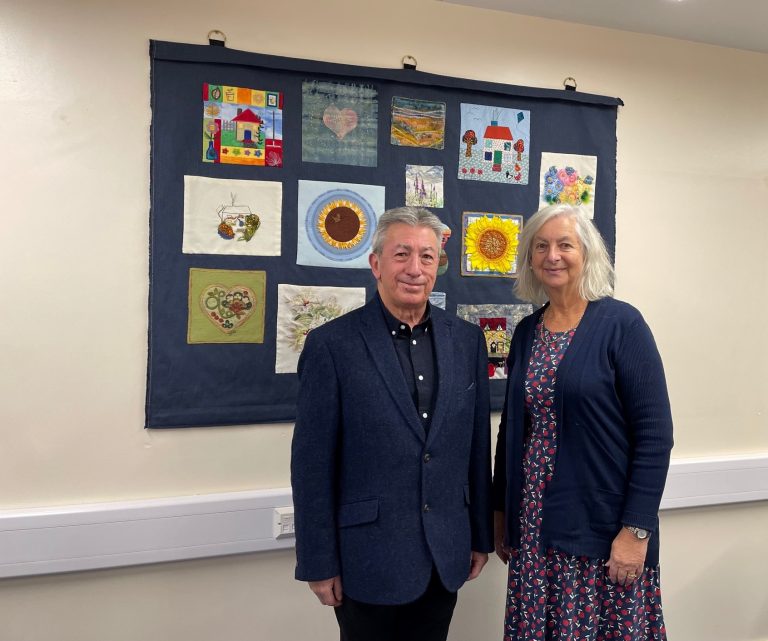 Alison Bettles has been married to her husband David Rowbotham for many years. he has been a very supportive husband to her and helped her when her mother was in a hospice. They have both felt very lucky in finding one another. Despite their busy careers, they have always been each other's priority.(Image Source/ Eastcheshirehospice)
Ziggy Greaves (George Christopher)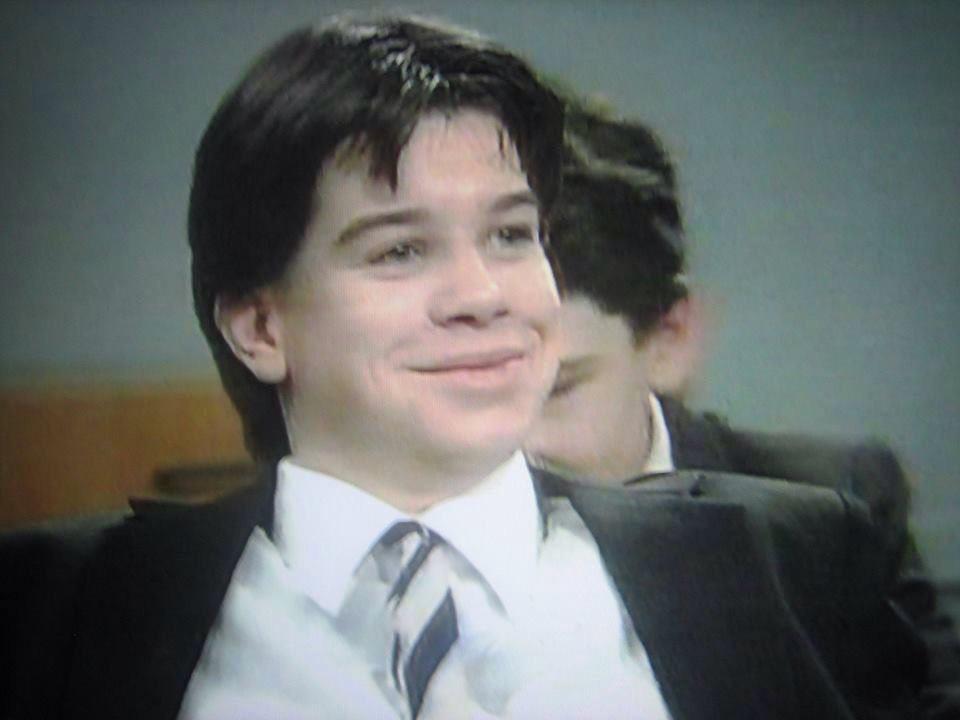 Ziggy Greaves came onto the show in 1987. He stayed with Grange Hill for four years. And in that time he became one of the most loveable characters. His recognisable scouse accent and his pure heart won over the hearts of many. He left after four seasons of the show.
(Image Source/ Twitter.com)
His partner Mel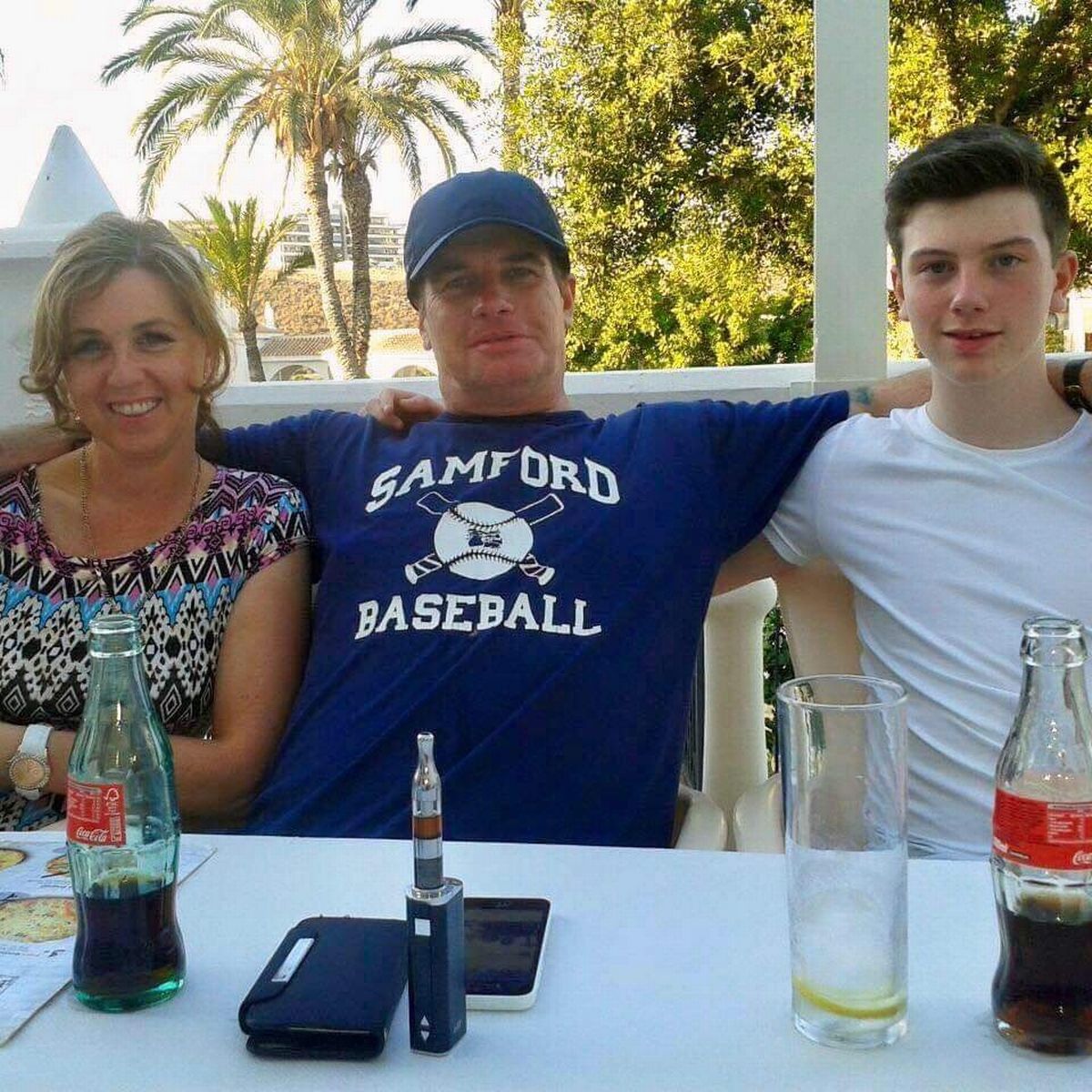 He's been with his partner Mel for over 20 years…
Terence 'Tegs' Ratcliffe (Sean Maguire)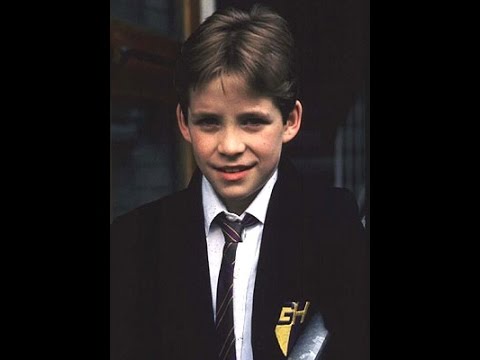 Tegs made his first appearance in episode one of the 11th series of Grange Hill. His character was played by Sean maquire. Tegs attended Grange Hill from 1988 to 1991. Sean Maquire had to quit Grange Hill when his father got a job in Germany. He made the decision to leave and go with him.
(Image Source/ Youtube)
Wife Tanya Flynn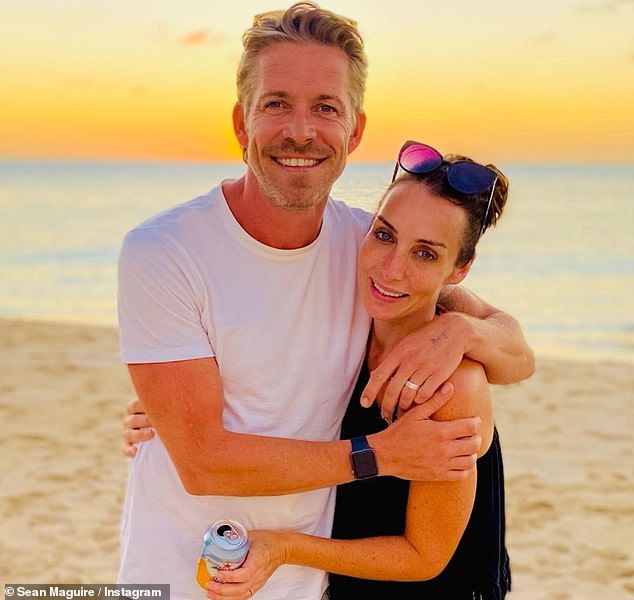 Maguire married his wife (former police woman) Tanya Flynn in 2012. Since then they have gone on to grow their family, having had three children together. Their most recent was a baby girl. After their previous two sons, Maquire shared a statement: "Feeling very grateful to my incredible wife Tanya for bringing our beautiful daughter Amèlie Rose into the world."
(Image Source/ Dailymail)