While the show has presented many suitable offerings for the dating pool, how are the stars faring in real life? Who are they dating? Are they dating at all? Are we in with a chance

If you haven't already finished the show, spoilers may be ahead!
Henry Granville
We first meet Henry after being slated for his artistic style by Bridgerton brother, Benedict. Henry develops into a highly interesting character when revealing his private art studio to Benedict, and his other pursuits soon become clear…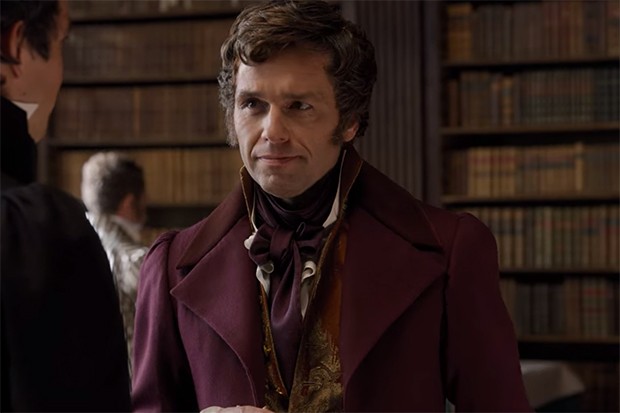 Image Source/Netflix
While many fans may have expected Henry and Benedict to have a little romantic something, it sadly doesn't happen! It would have been great to see a gay couple in the show (and it's still somewhat fulfilled in seeing Henry interested in men) but they would have made a very interesting couple!
Julian Ovenden
In a move that Anthony Bridgerton would be proud of, actor Julian is actually married to opera singer Kate Royal in real life. They have a son and daughter together.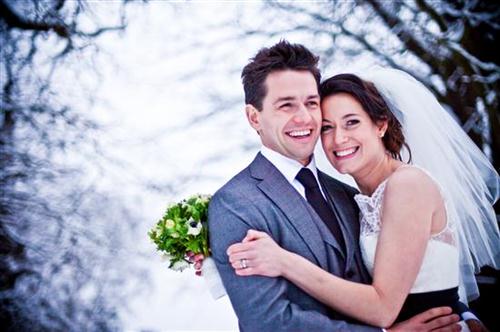 Image Source/Instagram
The pair married in 2010. An English actor and singer, Julian has starred in the West End and Broadway, and has starred in films as well as hit TV shows like Bridgerton. It's no surprise that he would have attracted the attentions of a fellow singer, then.
Colin Bridgerton
It can be hard to keep track of which Bridgerton brother is which, but Colin is the one with perhaps the most sensational hair and who decides to cause a scandal in the show by proposing to a certain pregnant lady…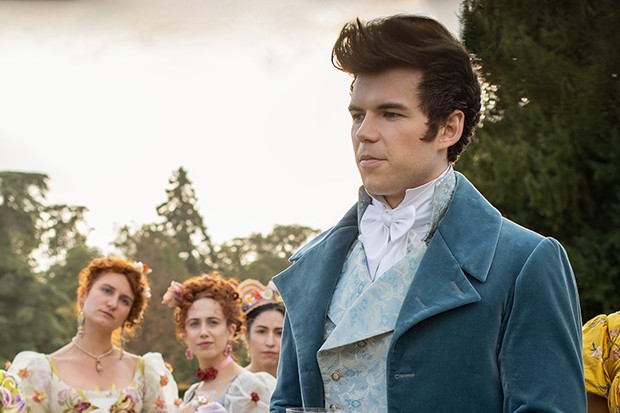 Image Source/Netflix
Although, many fans would be rooting for him and Penelope to perhaps end up together with their friendship being extremely sweet, a prospect which became all the more difficult viewing when we see Penelope struggling with the truth at the end of the series.
Luke Newton
In real life, Luke isn't shy about sharing his romance and doesn't have to worry about causing any scandal. He's been with his girlfriend, Jade Davies, since around 2019, and the pair seem very happy together based on his loved-up Instagram posts.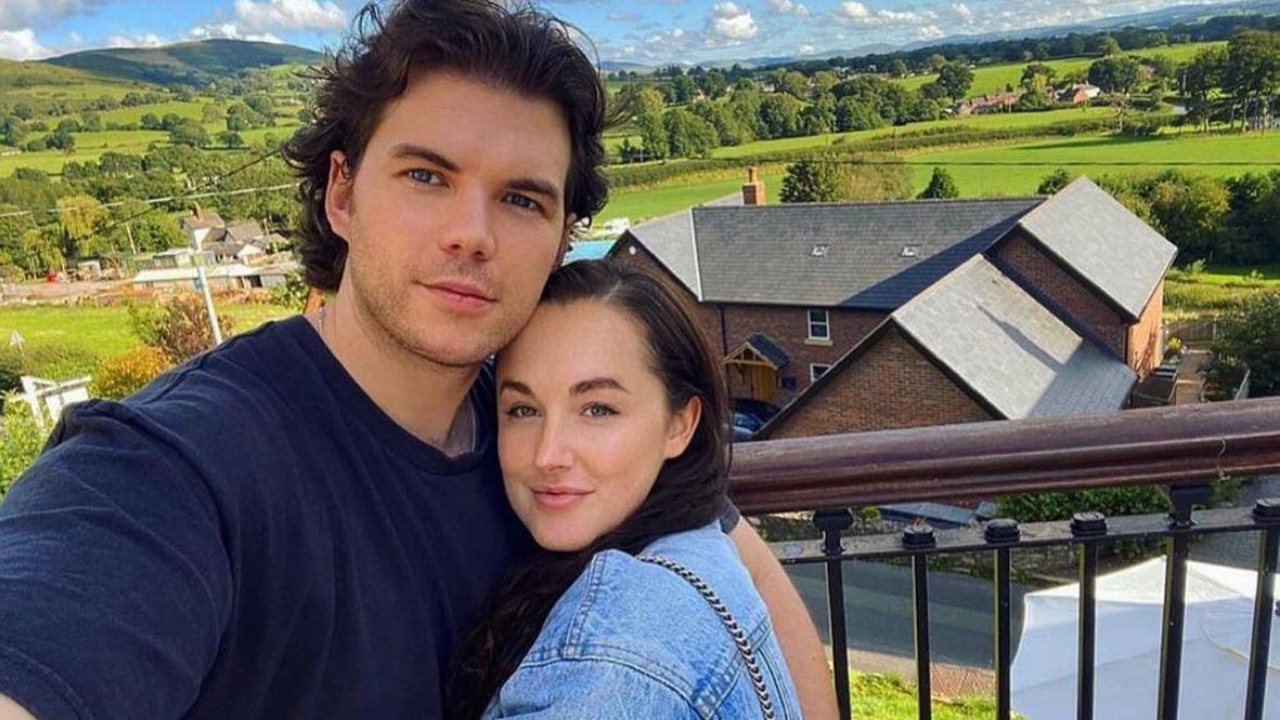 Image Source/Instagram
Jade Davies is an actress in her own right, with a focus on theatre performance, starring in popular shows such as Phantom of the Opera, Les Miserables and Chitty Chitty Bang Bang. She lives with Luke in London. Newton has also trained at the London School of Musical Theatre.
Prince Friedrich of Prussia
While it could be said that Prince Friedrich is supposed to be the antagonist in trying to woo Daphne and come between her and the Duke, in actuality the Prince is an honourable man who wants nothing more than to charm Daphne and buy her pretty necklaces.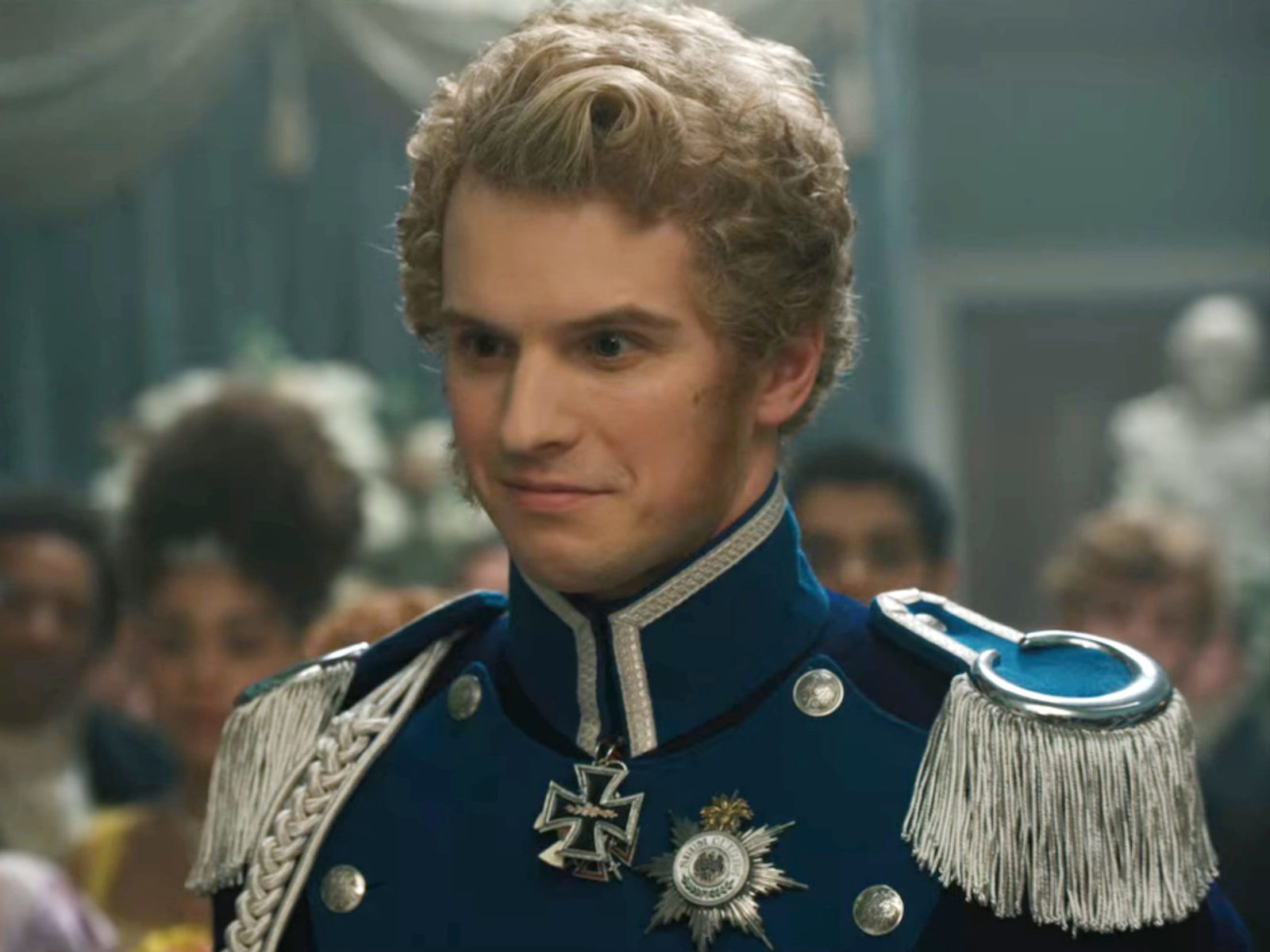 Image Source/Netflix
Eagle-eyed viewers will also recognise him from playing a certain Cormac McLaggen in the Harry Potter films, though his character is considerably different in this one, and he holds no talent for Quidditch or spellcasting in this period drama! Though perhaps a little more success at wooing the ladies.
Freddie Stroma
Freddie is actually married in real life, to actress Johanna Braddy. Both actors met whilst filming Unreal back in 2015. As well as an acting career, Stroma has also had a career in modelling, which comes as no surprise!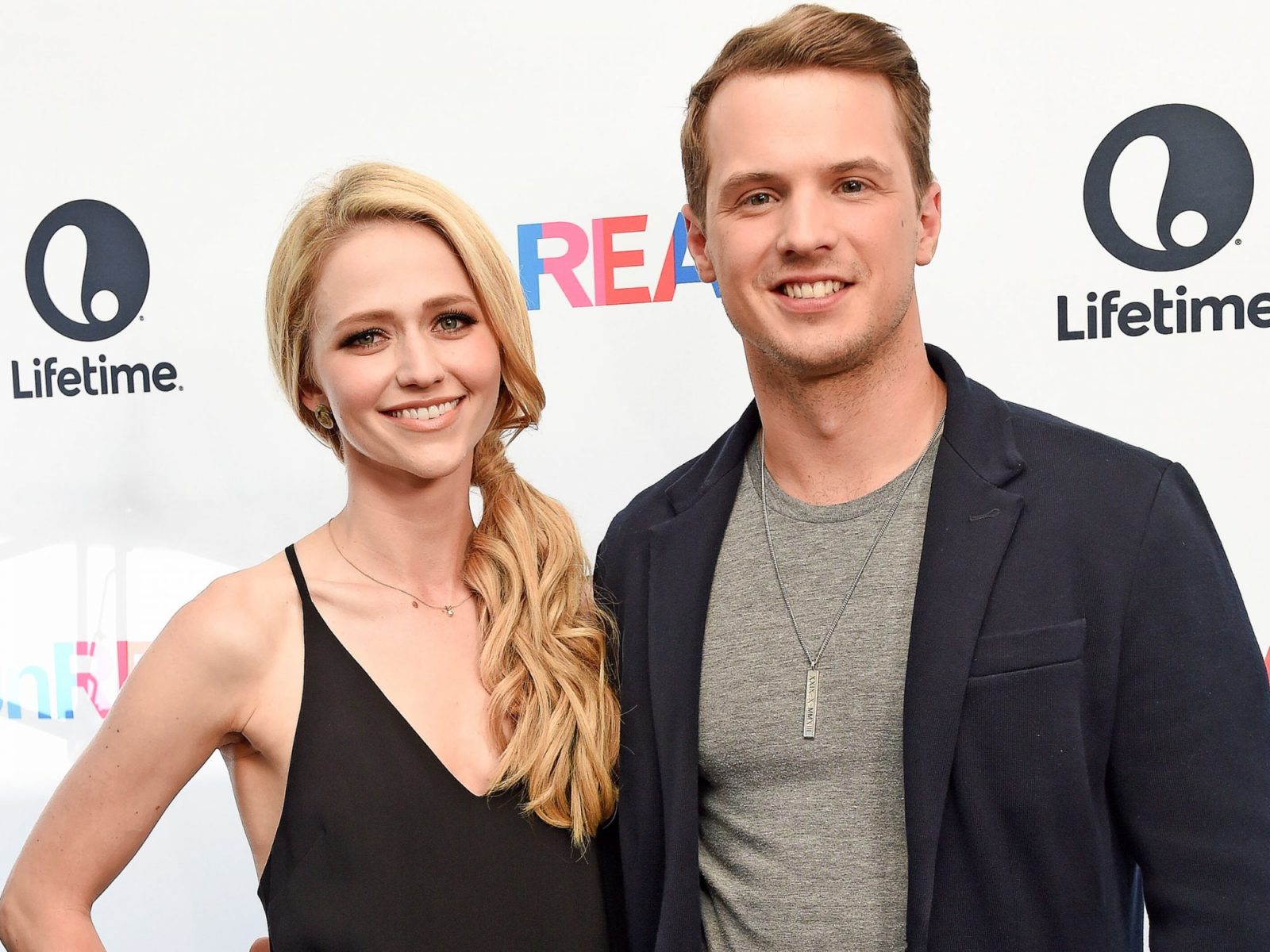 Image Source/Imdb
Stroma shows a lot of diversity in the roles he plays, from war films, regency periods, young wizards and more. He's been married to Johanna since December 2016, after the couple got engaged in May of the same year. Johanna has appeared in Paranormal Activity 3, Hurt and The Grudge 3.
Siena Rosso
We all felt for Opera singer Siena when Anthony told her to leave (sob), but it soon became clear that their relationship was more than just physical (even though the show enjoyed showing us just how physical they were together).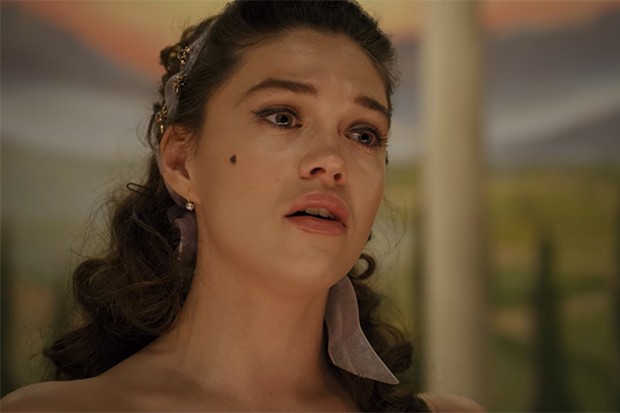 Image Source/Netflix
But Siena and Anthony were determined to persevere through the enormous class divide, as any good couple should, with Anthony being unable to put the singer out of his mind. As it seemed like they might actually find their happy ending in the season finale, Siena had other plans.
Sabrina Bartlett
In reality, actress Sabrina is dating fellow actor Tom Greaves, who starred in the 2019 short film Shuttlecock. Before Bridgerton, Sabrina was known for other television work, including war drama The Passing Bells, and a guest role in Doctor Who.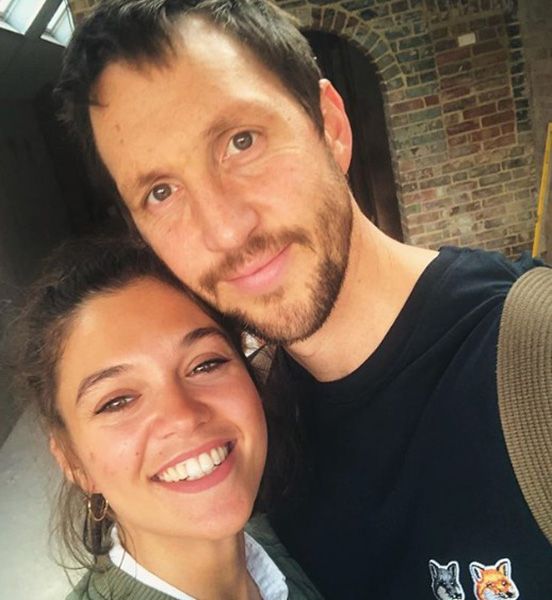 Image Source/Instagram
The pair are quite private about their relationship, but even they couldn't resist uploading an Instagram shot or two! Tom Greaves (not to be confused with the football player of the same name!) is also known for starring in Peter Rabbit and Strike. He was also part of the crew as a production assistant on Driving Lessons. 
Daphne Bridgerton
The beautiful leading lady, Daphne Bridgerton, spends a good deal of the show talking about her honour, reputation and marriage potential. She learns a lot about herself through her alliance with the Duke, Simon, too – including why you shouldn't go walking alone with him in a hedge maze.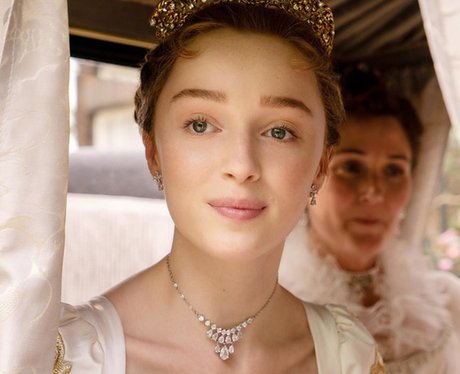 Image Source/Netflix
It soon becomes apparent, however, that her initial friendship with the Duke is turning into something more interesting (for both them, and us the viewers!). The Duke makes a very impressive speech as to why he's grateful he developed such a friendship with Daphne before falling in love with her.
Phoebe Dyvenor
A lot of people would love to learn that Phoebe is actual dating the Duke in real life, but alas, she has denied any rumours. It appears at the moment that Phoebe is enjoying single life, but she has previously been romantically linked to a few people, including Sean Teale, who is pictured below…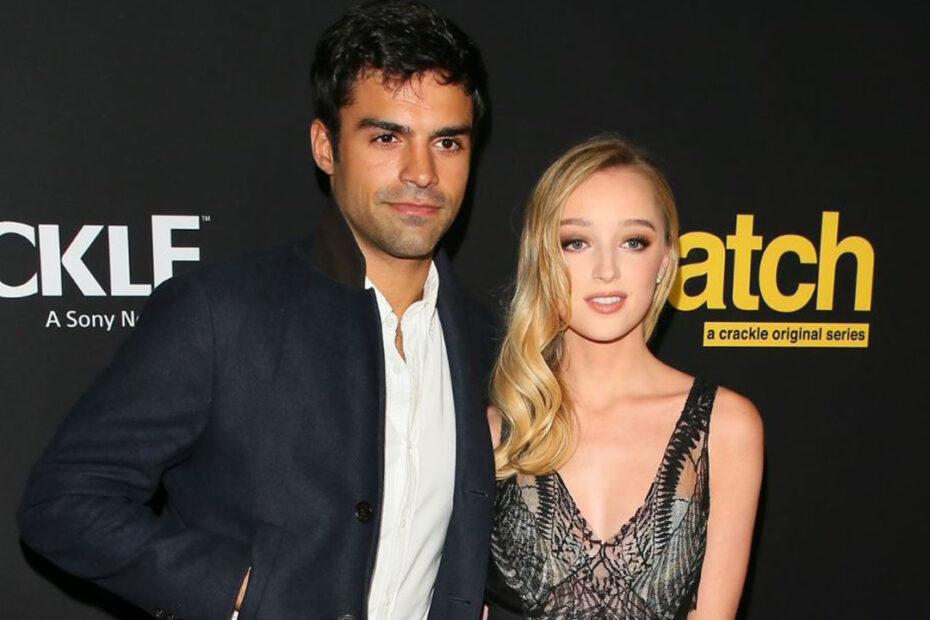 In 2014, Phoebe was in a then-relationship with a recruitment executive, Simon Merrill, but it wasn't to be. Needless to say, her being cast as the leading role in Bridgerton, and as the much-desired Daphne, means she'll undoubtedly receive a lot more attention, including the potential for new romance to blossom…
Queen Charlotte
This Queen dominates the show, not only visually with her amazing costumes and choice in adorable dogs, but also through her wit and affection for a good deal of gossip.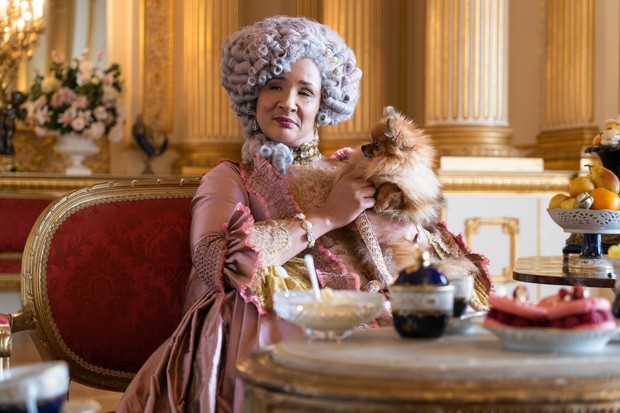 Image Source/Netflix
If we were in the world of Bridgerton, we'd want to impress this queen, too! In the show Queen Charlotte is married to a man descending into madness, which makes it understandable why she might want to keep herself occupied with the romantic affairs of others.
Golda Rosheuvel
In the Netflix hit, it seems the Queen is doing anything to keep herself distracted from her failing marriage, while in real life actress Golda is loved up with writer Shireen Mula, who she began dating back in 2013.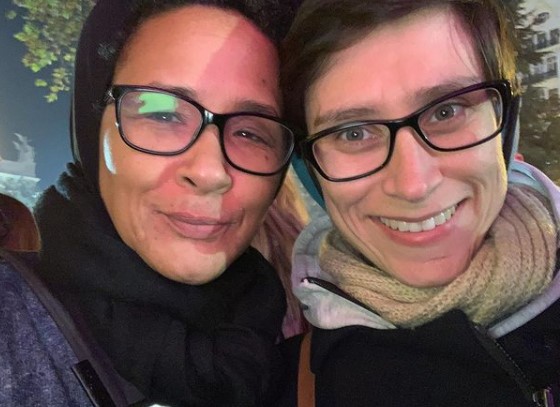 The couple shared their 7 year anniversary back in August 2020. As well as being an actress, Golda is also experienced with theatre work and singing, and with Shireen being an accomplished writer, there's no doubt the couple are probably always busy on a new project!
Marina Thompson
In perhaps one of the most tragic and complex ordeals of the show, Marina falls pregnant out of wedlock (absolute scandal) to a man she fell deeply in love with. Whilst being thrown from ball to ball in the hope of finding her a suitable husband, Marina is adamant that there is only one man she loves.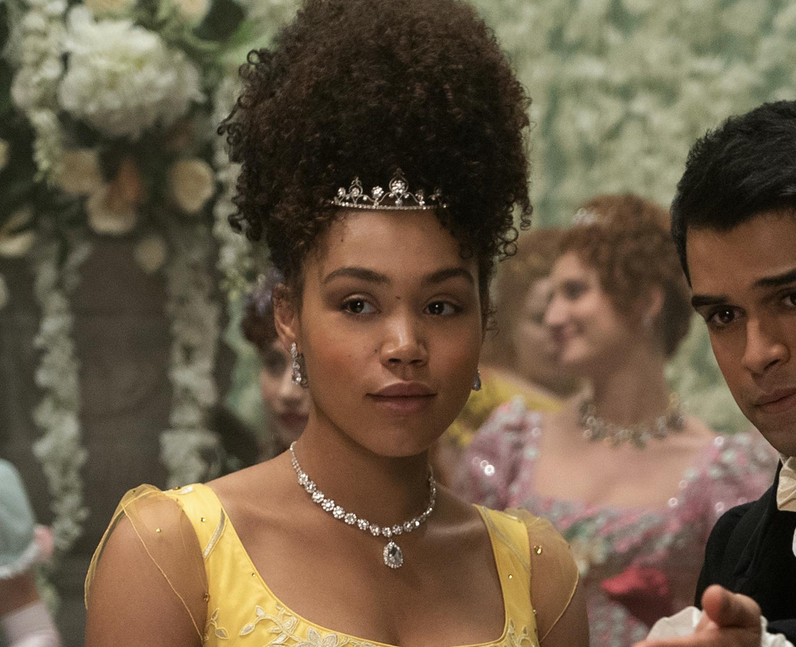 Image Source/Netflix
It's easy to feel sympathy for Marina in the show, and especially when she's forced to wear so much yellow against her better judgement. But towards the end of the season she sparked even more controversy through her plans for Bridgerton brother Colin…
Ruby Barker
Ruby's love life is much less complex than her character's, as it appears she's currently enjoying the single life (or at least keeping any relationship out of the spotlight).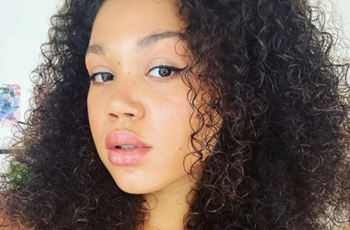 She's made it clear, however, that she's open to life and love. After all, appearing in a drama like Bridgerton with so much romance, drama and scandal, it's probably given her a new perspective on her own love life! Let's hope she can meet someone as charming as Colin in the real world, though.
Anthony Bridgerton
As the most dominating of the Bridgerton brothers, it's easy to see why Anthony could outshine the rest, which is pretty much due to him always forcing himself into a room or conversation where his sister is involved.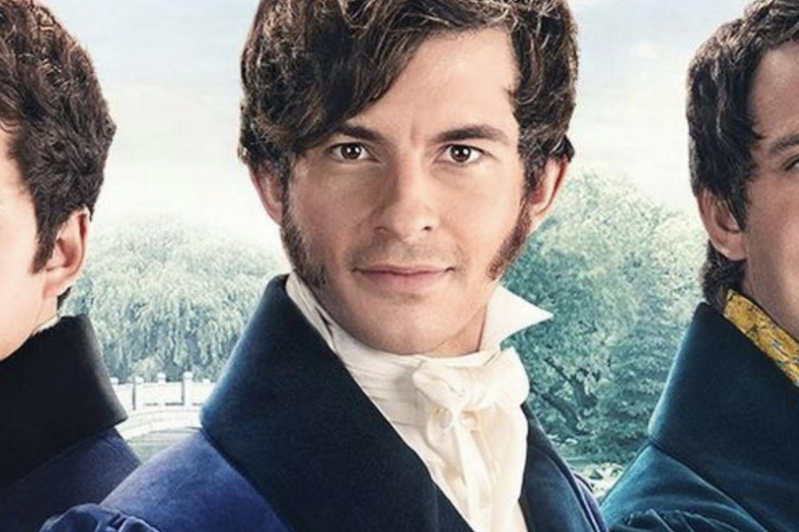 Anthony is obsessed with finding the right man for his sister, right before sneaking off to the opera for a meeting with his favourite opera singer and lover. It's somewhat hypocritical behaviour, of course, but it is endearing to see him care so deeply in finding the right suitor for his little sister.
Jonathan Bailey
Although Jonathan isn't currently dating anyone, opera singer or otherwise, he's spoken openly about being a gay actor and his own sexuality. Here's his on screen partner in Company – and we think they look pretty cosy together…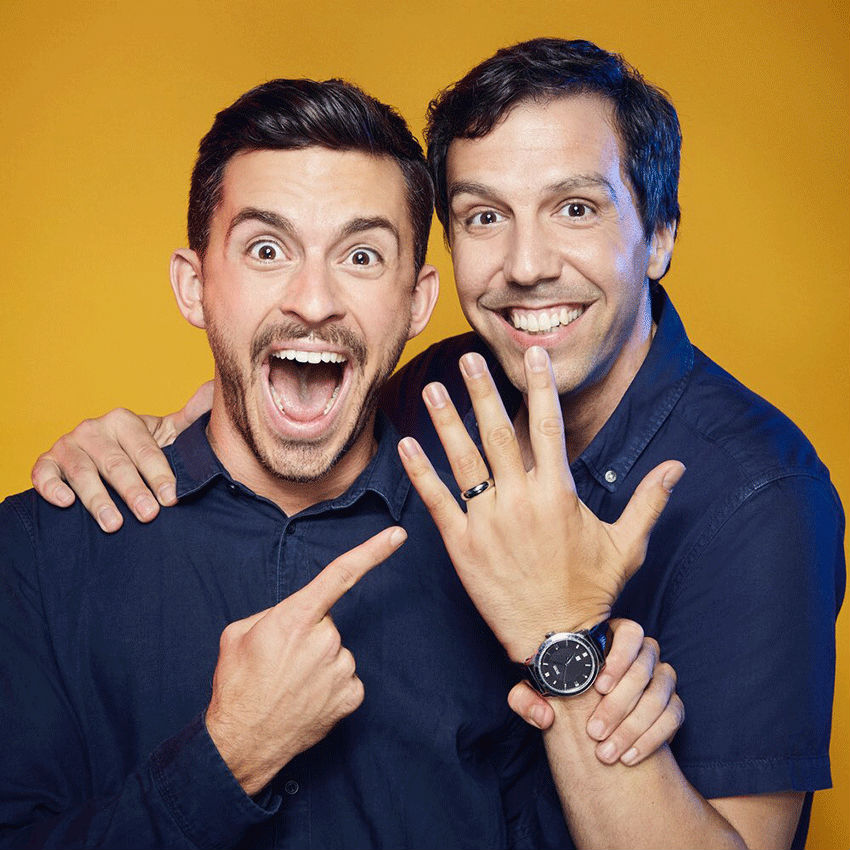 Image Source/Attitude
At the moment, it appears he's happy putting more focus on his career and returning as Anthony Bridgerton, of course! And there's no doubt that there'll be many romantic opportunities in Anthony's future love life in the show, unless his history with Siena Rosso means he closes himself off from anymore heartbreak for good..
Eloise Bridgerton
Eloise provides a character to which a lot of girls will be able to relate, in that she's just not that bothered about getting married and wants to be left alone to do her writing or further her own education.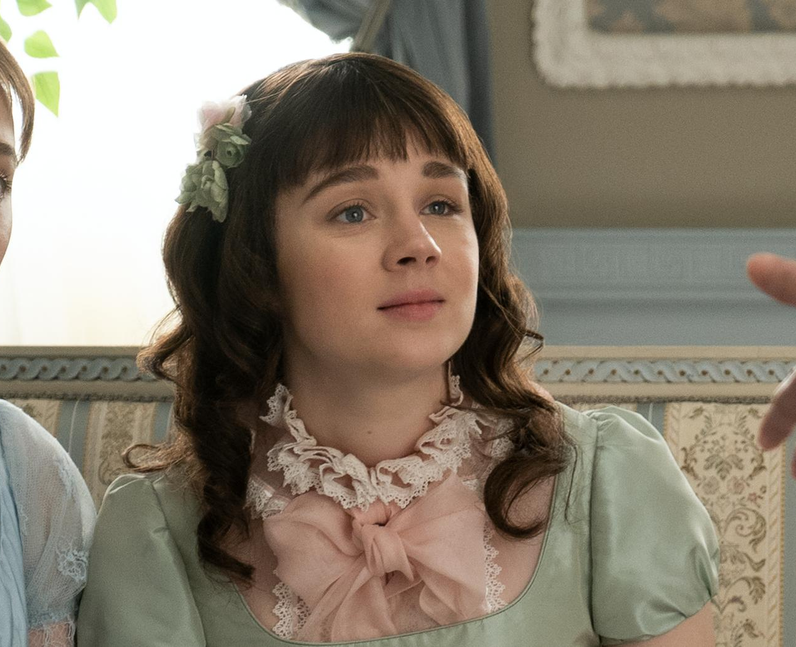 Image Source/Netflix
Eloise is more interested in finding out the identity of the mysterious Lady Whistledown rather than counting her suitors. And in a show which puts so much focus on finding love and marriage, Eloise's character is a truly refreshing one for those viewers who can completely relate to a young woman not wanting to settle down yet.
Claudia Jessie
Claudia is very private about her life off-screen and isn't a huge fan of social media, which means plenty more time spent with her long term boyfriend, Joseph. The pair met in Birmingham in 2015.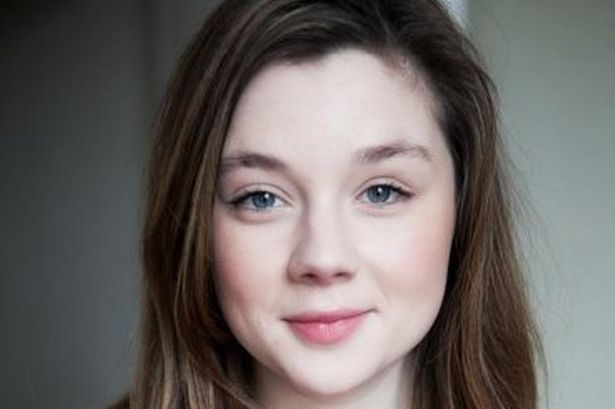 Image Source/ImDb
They live happily together in a house boat in the city, but Claudia doesn't like to post photos of her online with her boyfriend, which is understandable in light of all the attention she'll get after Bridgerton! And a house boat in the city sounds like a relaxing way to live with your long-term partner.
Penelope Featherington
We all feel for Penelope in the show having to contend with her sisters and mother, as well as having to harbour her crush on Colin Bridgerton, too. She's one of the most interesting characters, and it's always great to see an intellectual and independent young woman trying to make her way through the world.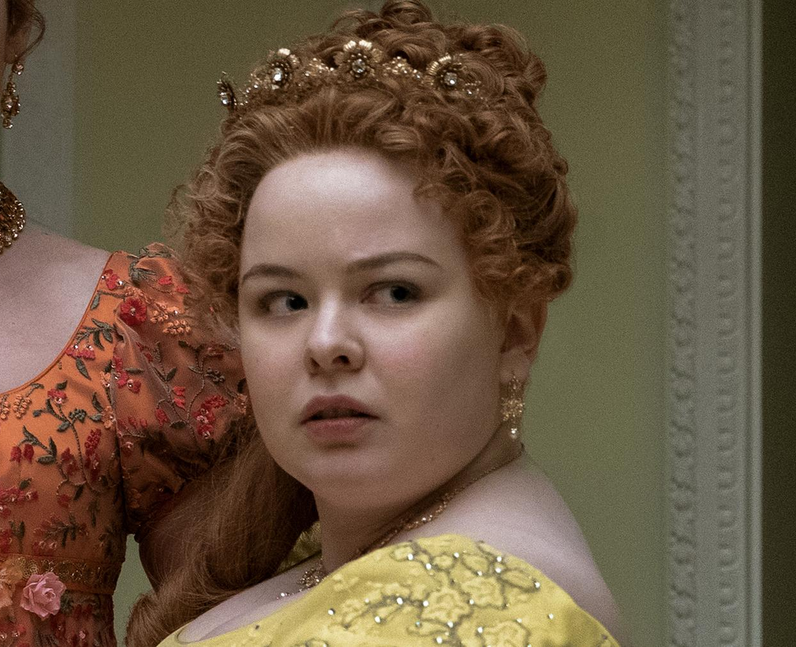 Image Source/Netflix
Plus, her friendship with Eloise Bridgerton makes for great viewing, as the pair provide a solid friendship of two women who are perhaps intellectually above the rest and see everything for what it truly is. Unlike Eloise, however, it could be said that Penelope is more interested in romance than her friend, thanks to a certain Colin Bridgerton…
Nicola Coughlan
A fantastic actress you may have remembered from the hit show Derry Girls, Nicola actually keeps her love life under wraps, and isn't currently romantically linked to anybody. However, to make it up to you, here's an ADORABLE pic of her looking cosy with the legendary Jonathan Van Ness…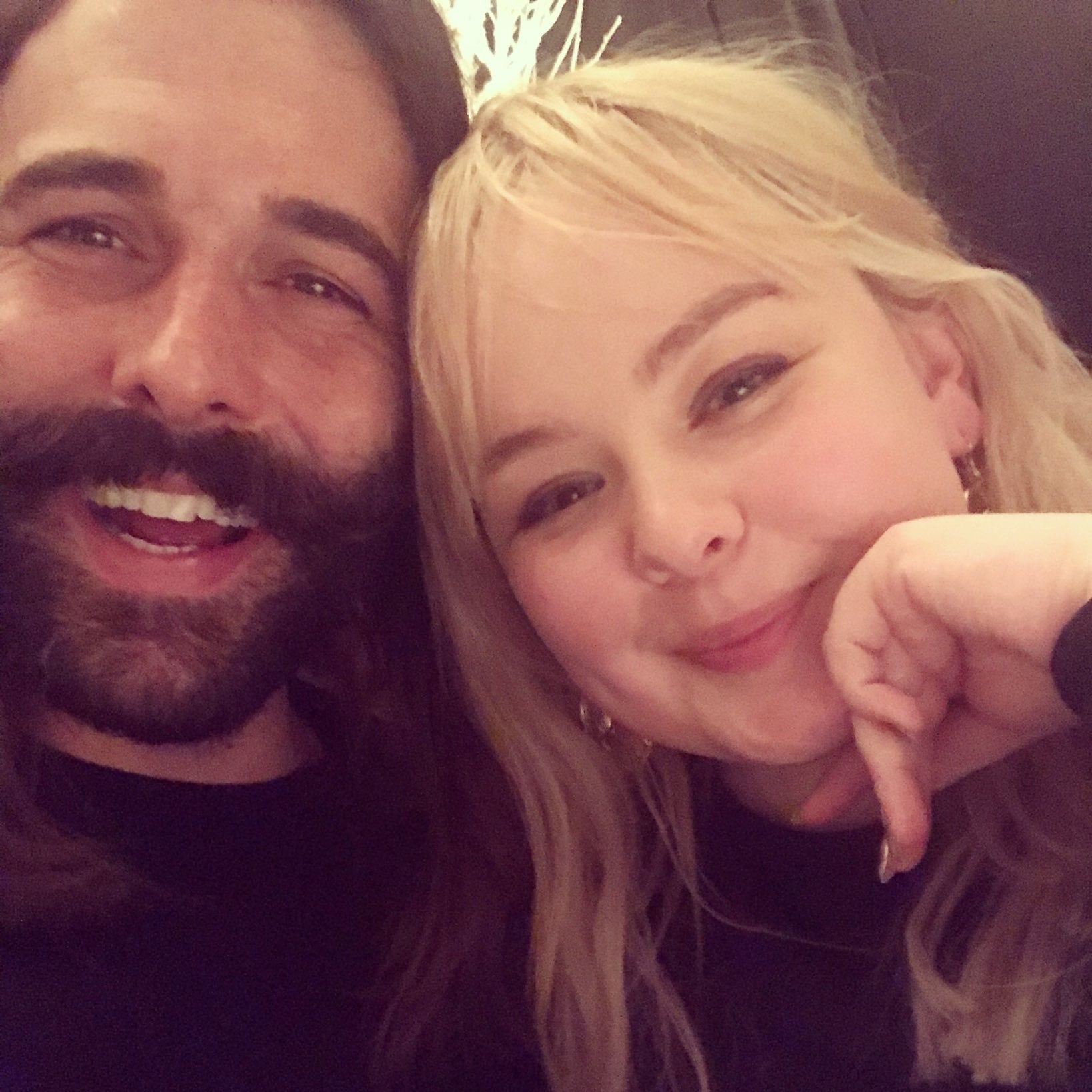 Image Source/Instagram
She may be harbouring a crush on her own version of Colin, or maybe she's just too busy to make her love life known just yet! In keeping with her character on the show, perhaps she's not averse to keeping a secret or two, so it may be that she has a committed relationship well and truly under wraps! Watch this space.
Benedict Bridgerton
One of the dashing Bridgerton brothers, and much more fun and carefree than Anthony, it seems that Benedict isn't overly fussed about the marriage game either, as he'd much rather sketch and paint (or give a harsh critique of the paintings made by other artists and then get embarrassed about it – adorable).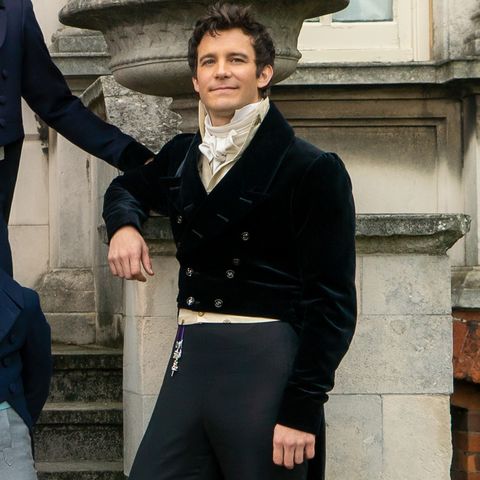 Image Source/Netflix
In the show, we see Benedict finding solace in the private studio of a fellow artist. As the show goes on, however, we see that Benedict actually does have a romantic side, in his casual fling with a certain dressmaker, allowing us to see an altogether cheekier side to this particular Bridgerton brother.
Luke Thompson
Actor Luke is very private in real life, and currently has no social media accounts to reveal any possible love interests or relationships. He can also sketch in real life, so – like his character on the show – may be focusing his time more on his artwork and skills than matchmaking.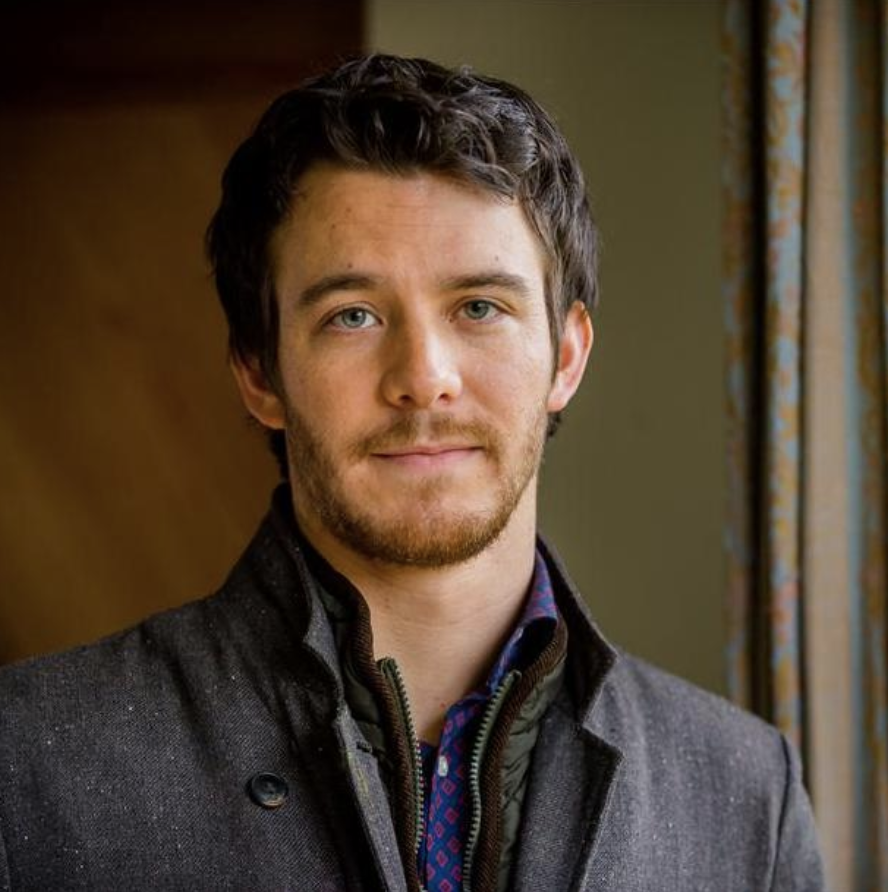 We're sure his role as the adorable Benedict will bring the actor lots of attention, though! Or maybe he's taking after his character and maintaining his love life on the sly, perhaps with casual romance rather than a seriously committed relationship. And who could blame him?
Lady Danbury
If there was ever a queen of sass, it's Lady Danbury, and we love her for it! She saw the potential in Simon even if his own father didn't, and her banter with the Duke makes for great watching.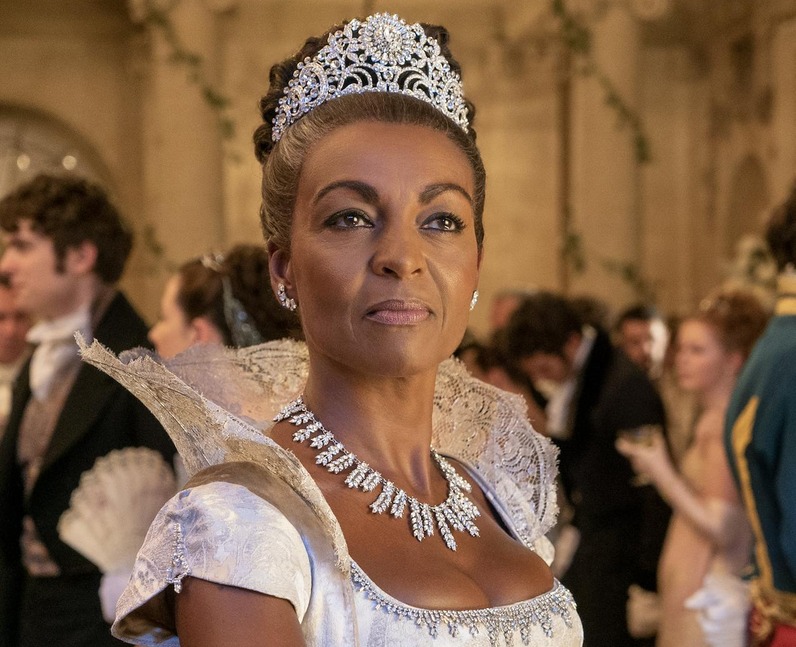 Lady Danbury may be more concerned with Simon's love life in the show, however, than her own, and we don't get to see much about her own love life, marriage, affairs or anything related! Perhaps in future seasons? She clearly has a lot of valuable life experience, so love is naturally going to be one of them.
Adjoa Andoh
Adjoa has been the star of stage, screen and radio, and has also had success in her love life, too. She is married to lecturer Howard Cunnell.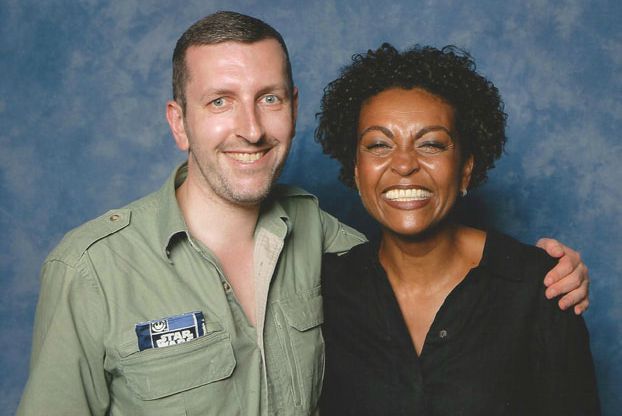 Image Source/Bio Gossip
The pair have three children together. Born in Bristol and growing up in Gloucestershire, Andoh originally began studying law before leaving to pursue her acting career. It seems that she still held a fondness for studies and an academic background, however, in falling for her lecturer husband!
Lady Violet Bridgerton
Lady Violet is the type of mother you'd want in a regency era, who only wants the best for her daughters, but also isn't prepared to put them through hell to get it. Lady Violet isn't afraid to call anyone out, or do what she must for her beloved Daphne's reputation.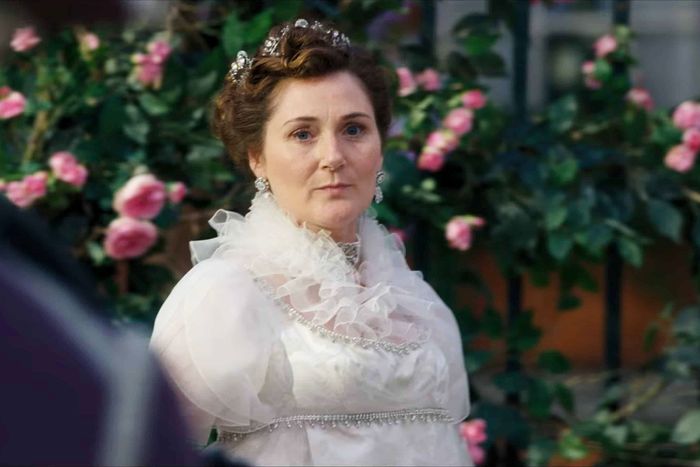 Image Source/Netflix
Her quick wit and caring nature easily make Lady Violet one to watch, but in the show is suffering the loss of her husband, making son Anthony the man of the family now. While Lady Violet clearly still has some power and sway over the family, she's often overthrown by Anthony's stubborn decisions.
Ruth Gemmell
While Ruth initially had a happy marriage from 1997 to actor Ray Stevenson, the pair sadly divorced in 2005. The pair had met during filming of Band of Gold in 1995.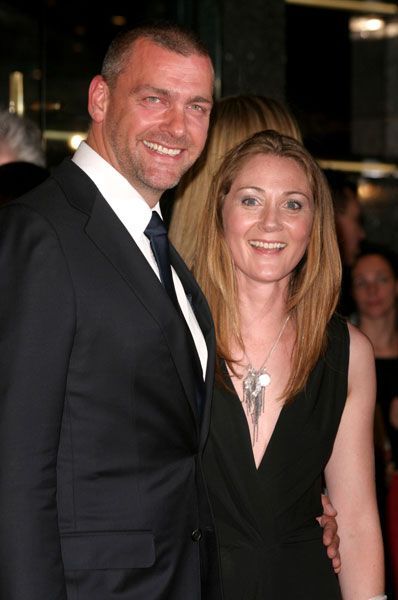 Image Source/ Who Dated Who
Ray Stevenson is a popular Northern Ireland actor who you may recognise from Thor: The Dark World and Ragnarok, alongside other impressive appearances like HBO's Rome and the Divergent series. Stevenson and Gemmell also played a married couple on screen in Peak Practice. Ruth appears to be enjoying the single life following her divorce.
Portia Featherington
Compared to Lady Violet, Portia isn't very likeable, but you can somewhat feel for her in her need to get her daughters married off as quickly as possible, and deal with her own husband's failings.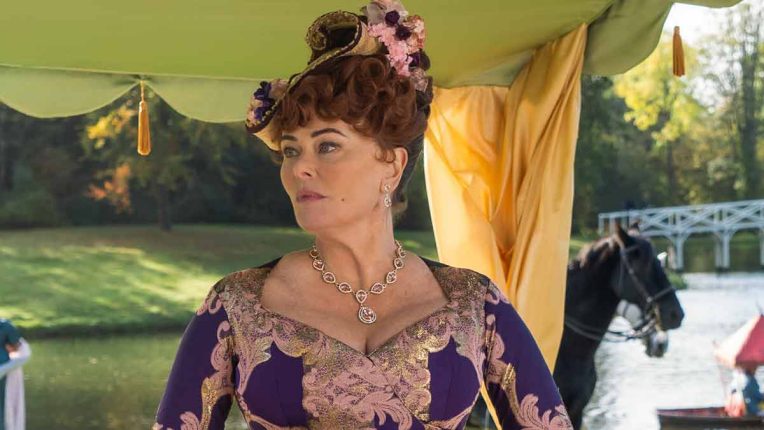 Image Source/Netflix
Her treatment of her ward, Marina, however is a whole different story – let's not even speak about that forged letter. And we see Portia suffer even more embarrassment, shunning from society and heartbreak as the show goes on, so it's not all good for poor Portia!
Polly Walker
Renowned screen actress Polly has been married to former actor Laurence Penry-Jones (who you might know as the brother of Rupert Penry-Jones) since 2008.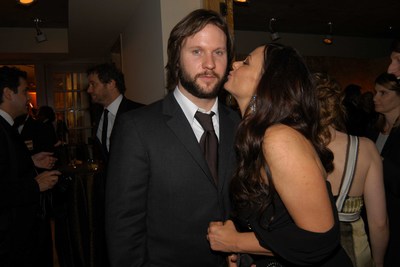 They lived together in the US for a while before returning to live in London together in 2015. Laurence Penry-Jones was born in London, and starred in Waking the Dead, Doctors and The Forsyte Saga. It seems that Laurence Penry-Jones has now retired from acting, however, unlike his wife.
Simon Basset, the Duke of Hastings
One of the biggest appeals of Bridgerton is in the form of Simon Basset, the most eligible bachelor who actually doesn't want to take a wife or have kids, thank you very much. But that makes it all the harder when it turns out he's falling for Daphne Bridgerton.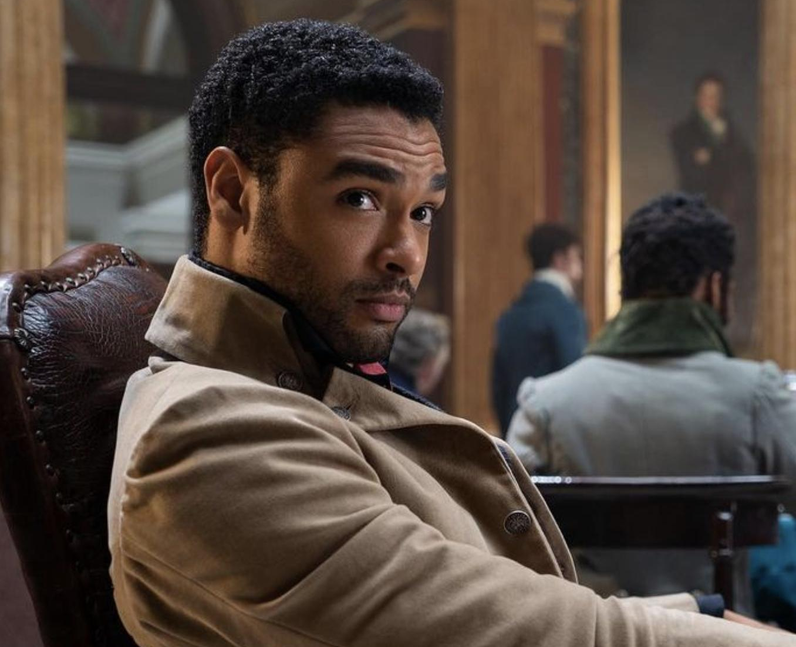 Image Source/Netflix
You've got to feel for the guy, though, when the truth about his dying father and the vow he made comes to light. If I was him, I wouldn't want to get married either. But we see him struggle with his vow and the consequences on his relationship with Daphne as the show moves forward.
Regé-Jean Page
So has actor Regé-Jean made the same vows? There are rumours abound that he's actually dating his co-star, Phoebe Dyvenor, which would be understandable based on their chemistry in the show. However, the actor has denied the rumours.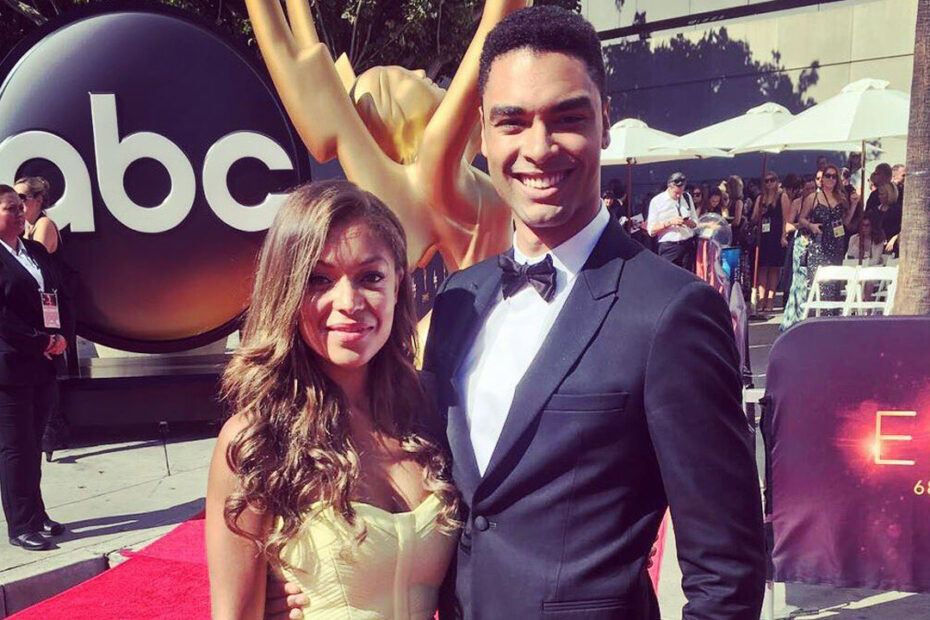 Image Source/Celebs In Depth
He was linked to Misfits actress Antonia Thomas a few years back, but as of 2021, appears single (which may come as a relief to many). There's no denying that Antonia and Page would have made a great-looking couple if that was true! And we suppose there's still potential for him to hook up with actress Phoebe in Bridgerton series to come…
Francesca Bridgerton
There are so many Bridgerton children that it's hard to keep track of them, and especially when the boys and Daphne steal the spotlight. You may not have easily noticed Francesca Bridgerton, who is the sixth Bridgerton child in the family.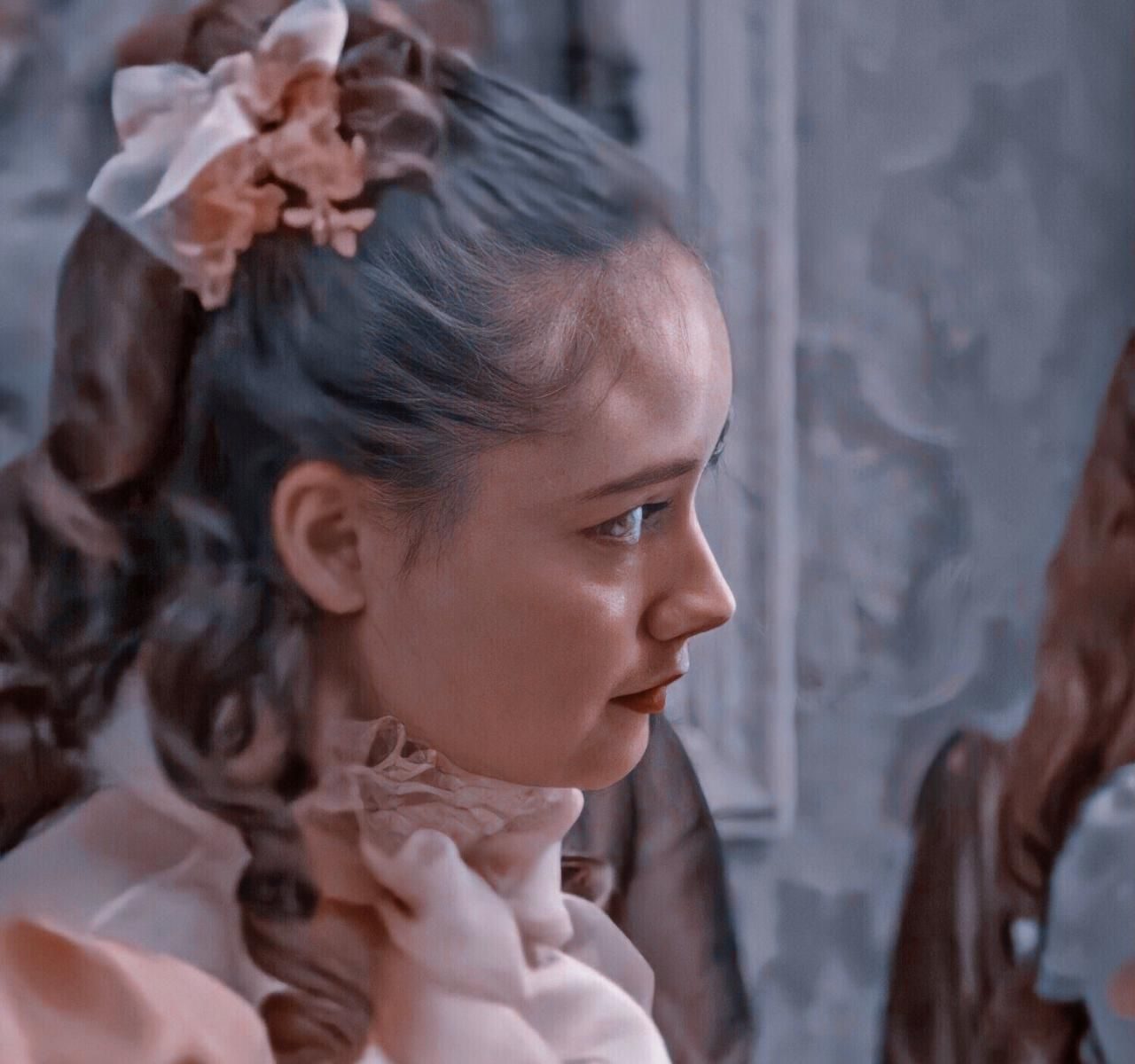 Image Source/Pinterest
She actually spends most of Season 1 out of the main action, spending time with extended family (as though the family wasn't already big enough) in Bath, and you can spot her again at he end of the season when she returns. Whether she was out searching for love during her time away, or merely for a break away from the matchmaking, it's unclear!
Ruby Stokes
20-year-old actress Ruby (who is presumably older than the role she's playing in Bridgerton, as is often the case with these regency dramas!) already had screen experience from her performance in the movie Una.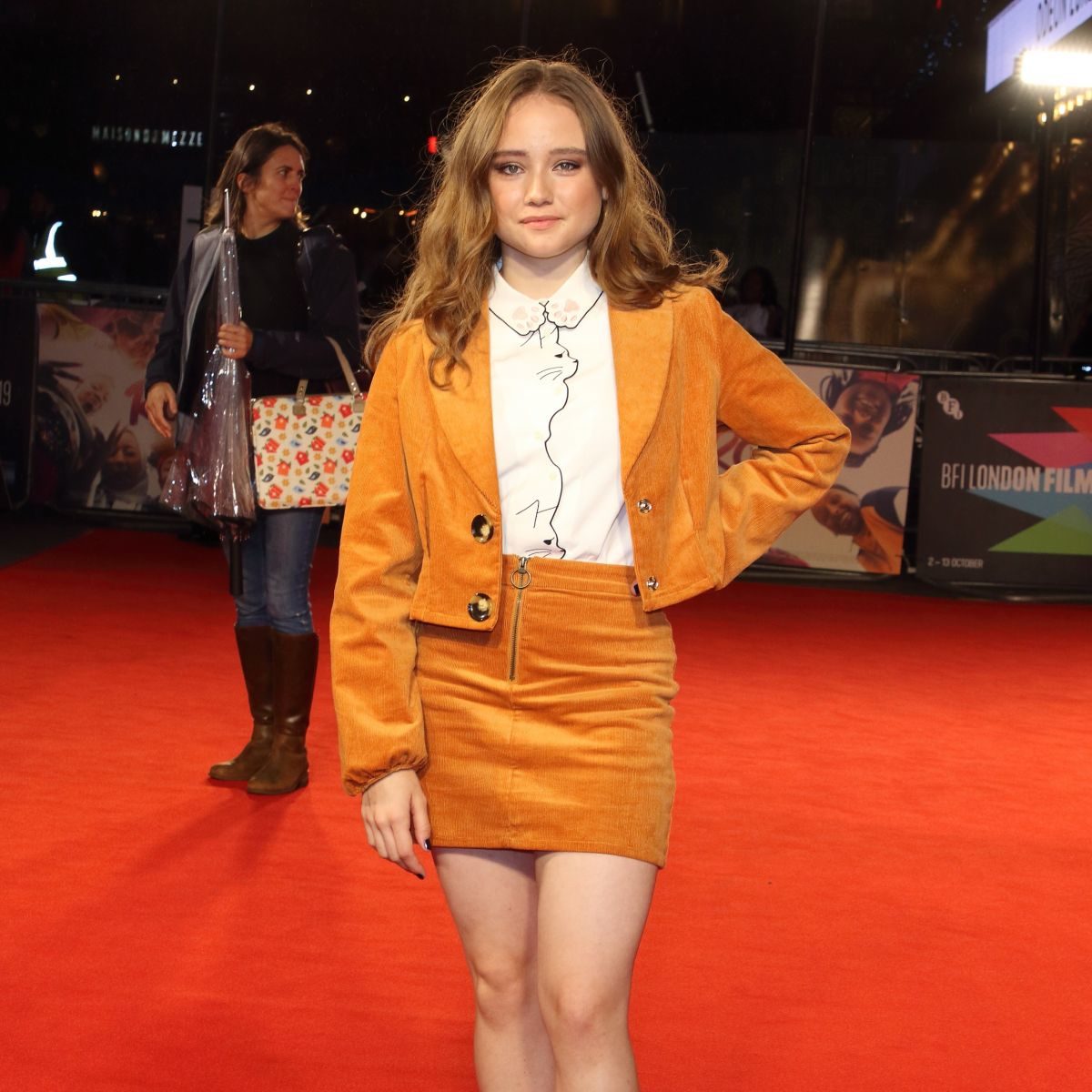 Image Source/HawtCelebs
She also appeared in the 2019 movie Rocks. While Ruby is active on social media, she's yet to reveal any romantic attachment, new or otherwise! She's currently filming Where Is Anne Frank, so it may be that her schedule is too busy at the moment for any new romance!
Prudence Featherington
Another of the Featherington brood who love bright and bold colours, Prudence is the sister of Penelope, who is searching for successful marriage (with or without love), just like her sisters – and mother!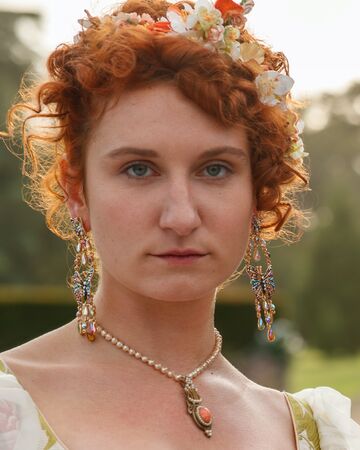 Image Source/Bridgerton Wiki
But alas, Prudence is struggling to find the right suitor, despite her mother's best efforts, and it may or may not have something to do with the garish shades and patterns she chooses to wear. Prudence is more iconically memorable for being the one who faints infront of the Queen Charlotte in the first episode.
Bessie Carter
You may recognise actress Bessie's face, for two reasons: one, her mother, the renowned actress Imelda Staunton, who played Dolores Umbridge in the Harry Potter films (and a fellow fan of off-putting shades!) and two, her father, Jim Carter, who played Carson in period drama Downton Abbey.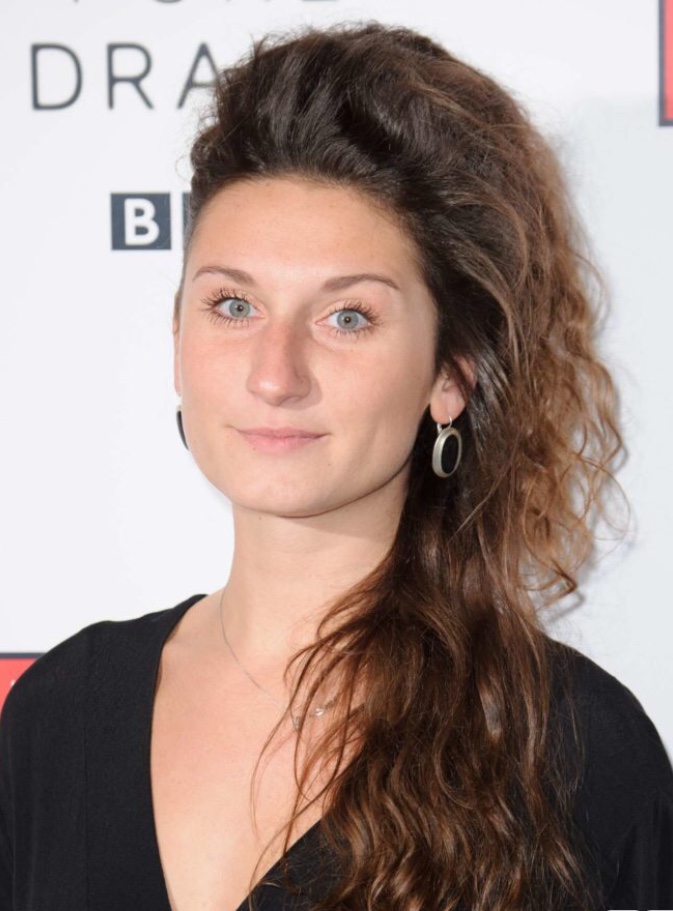 Image Source/IMDb
Such impressive parentage makes it unsurprising that she would pursue acting, too! Where her parents have a successful marriage, it seems that Carter isn't looking for such long-term love just yet, as she appears to currently be single and concentrating on her role as Prudence more than her own love life!
Phillipa Featherington
Another of the Featherington brood, Phillipa shares the 'unlucky in love' characteristic with her sisters as we see her trying to find her own successful marriage match on the show. Though, surprisingly for a Featherington, we actually see her manage some small success…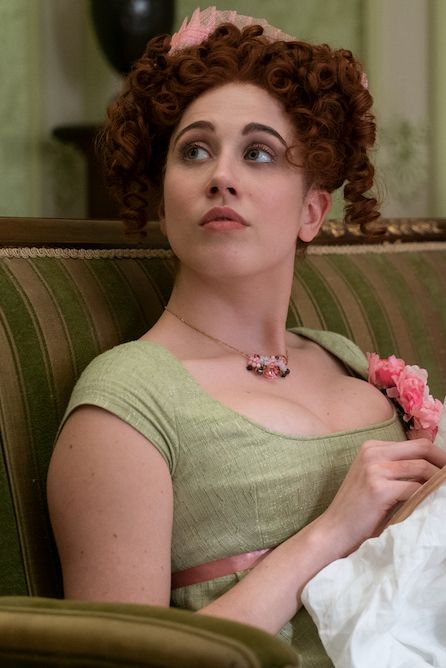 Image Source/Oprah Magazine
Phillipa catches the eye of Mr Finch, who's very interested in her indeed. What could have been a perfectly suitable marriage arrangement is then unfortunately ruined, however, when Phillipa's father reveals his financial trouble – and the fact that he's spent all the dowry.
Harriet Cains
Hailing from Nottingham, the 27-year-old actress is probably hoping for more success in her love life than her on-screen character, though it's uncertain whether Harriet has found it or not. She appears to be currently single.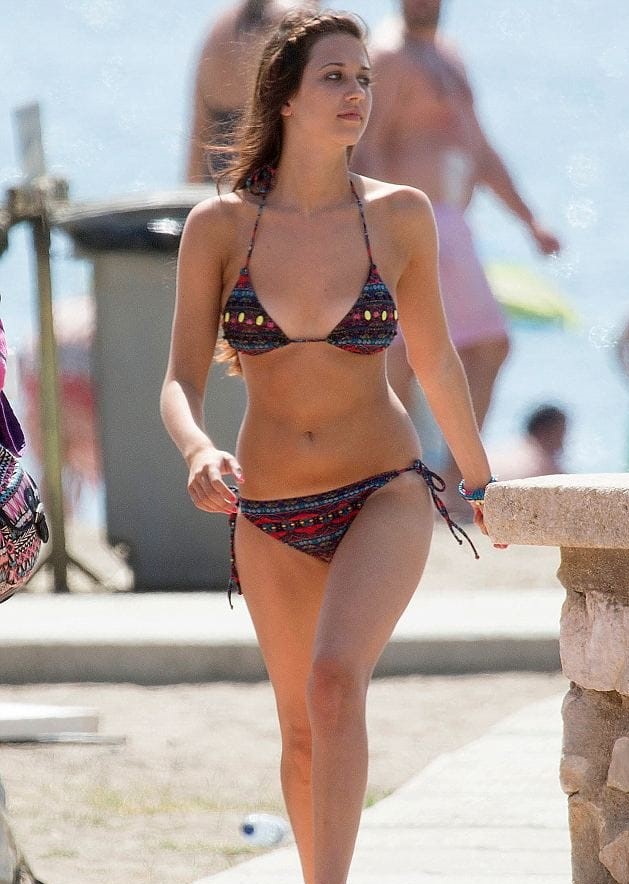 Image Source/Listal
While Phillipa's future on the show is uncertain following the turn for the worst in regard to Mr Finch after her father's failed attempt at reclaiming their finances, hopefully Harriet can see a brighter future of her own! The actress should be set to return as Phillipa in future Bridgerton seasons.
Will Mondrich
Mondrich is a very interesting character in the show, even if he's not part of the main cast (or nonstop drama). He's one of the Duke's besties, and lets us watch some pretty awesome sparring scenes as Simon's boxing partner.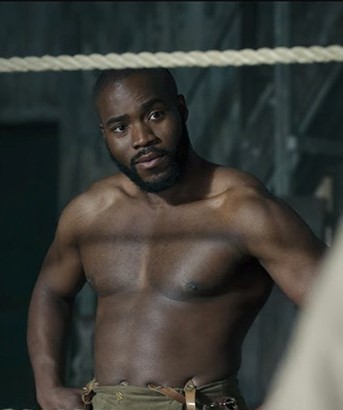 Image Source/Radio Times
In the show, Mondrich is happily married (which is more than can be said for the rest of the characters) and it's this devotion that sees his morals taking a bit of a turn towards the end of the series, as Mondrich agrees to fix a boxing match and claim half the winnings.
Martins Imhangbe
In real life, the actor's love life is a little less complicated with no worries over a family's future like his character, as he appears to currently being single! Or, at the very least, he hasn't been ready to publicly declare any romance just yet…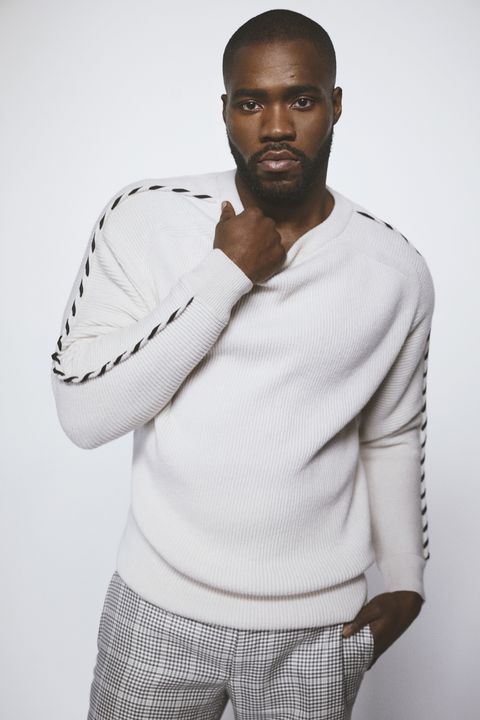 Image Source/Harper's Bazaar
Alongside his role in Bridgerton, the actor is also known for The Tragedy of King Richard the Second – and, who knows, his role in the hit Netflix show might see him gain further roles and the chance of finding love, if he's looking for it!
Cressida Cowper
There's always a woman in the background scowling at the main girl as she attracts the attention of everyone around her… and that's certainly Cressida with Daphne. It seems that Cressida could have had success in love with the Prince, if Daphne hadn't used him as a tool to make the Duke jealous…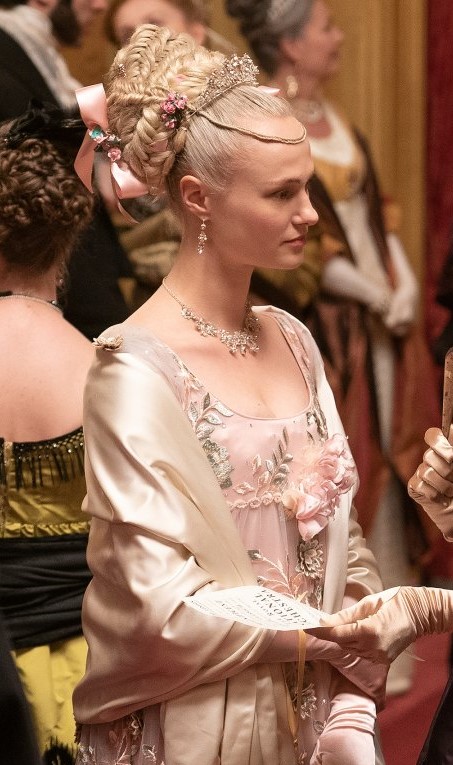 Image Source/US Weekly
Cressida took her revenge by forcing Daphne and the Duke to marry (such a harsh punishment!) by blackmailing her after witnessing Daphne and Simon's little fumble in the bushes! Even in a hedge maze, there's always someone watching ready to see if you're compromised your honour…
Jessica Madsen
Actress Jessica has been a whole lot luckier in love, and hasn't even had to blackmail anyone to get it! She bagged her own prince in the form of long-term partner Benji Philipson, who she appears very loved up with on social media.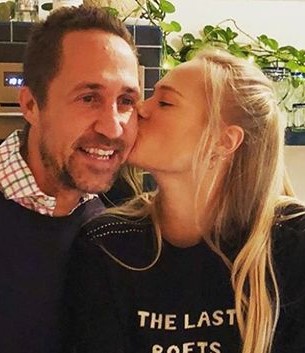 Image Source/Wiki Bio
A fan of photography, Jessica posts a lot of shots on her Instagram page, including one or two of who she calls 'her boys' with photos of Benji and their dog. It looks as though the couple is very loved up and have been together for a long time.
Lord Featherington
The head of the Featherington family, this Lord is one who seems to care not one bit about his daughters' marriage potential, or what his wife has to say – especially when he's reading the paper. No, Lord Featherington is much more interested in gambling…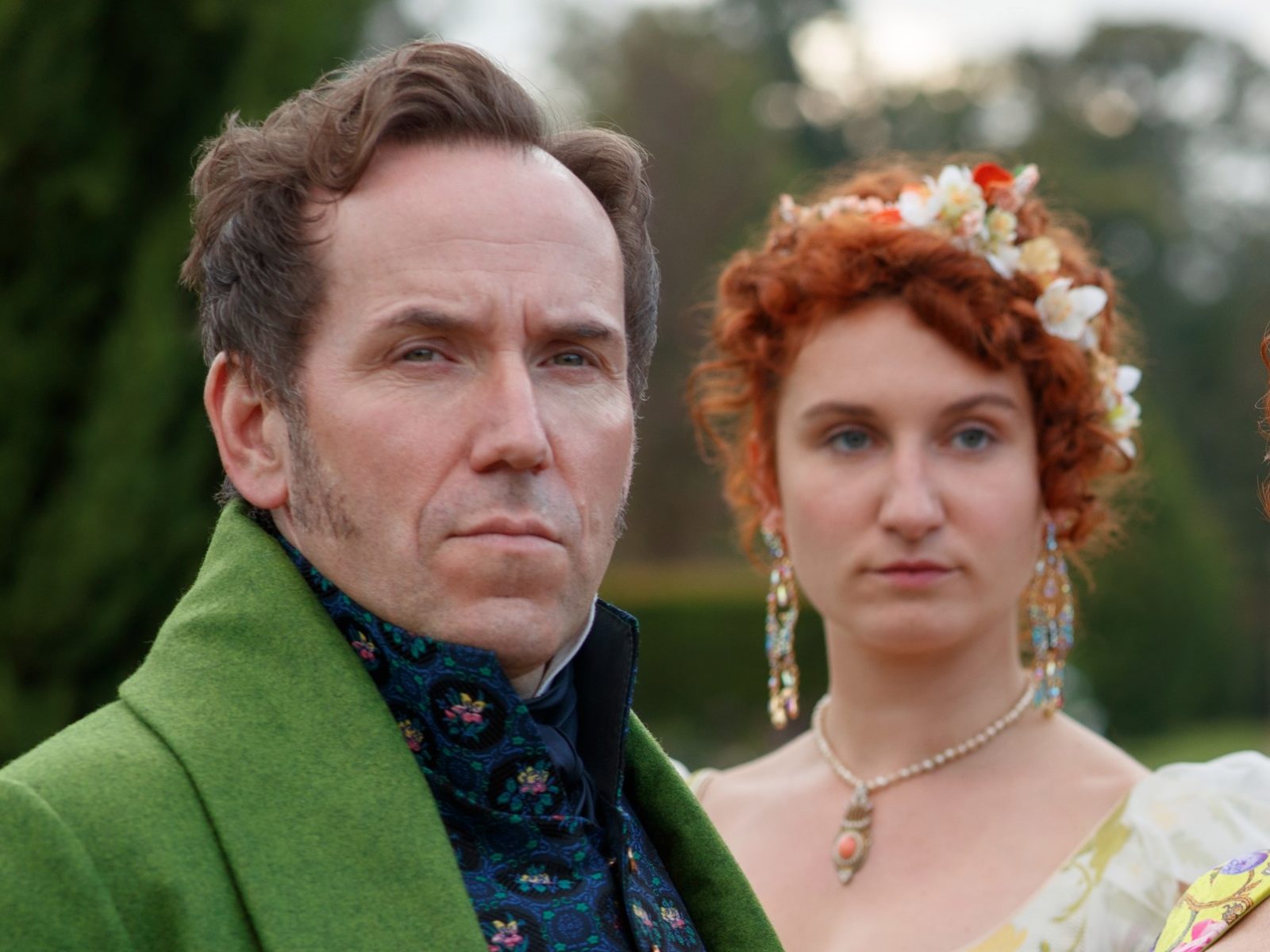 Image Source/The Sun
And gambling away his daughters' dowries at that! Played by Ben Miller, who's a great British TV actor in his own right, Featherington didn't add much to the plot apart from the last few episodes in which his gambling behaviour all came to a very swift head…
Ben Miller 
Miller has appeared in other TV shows, such as Death in Paradise and The Armstrong & Miller Show. In his personal life, he has been married twice, and has children from both marriages.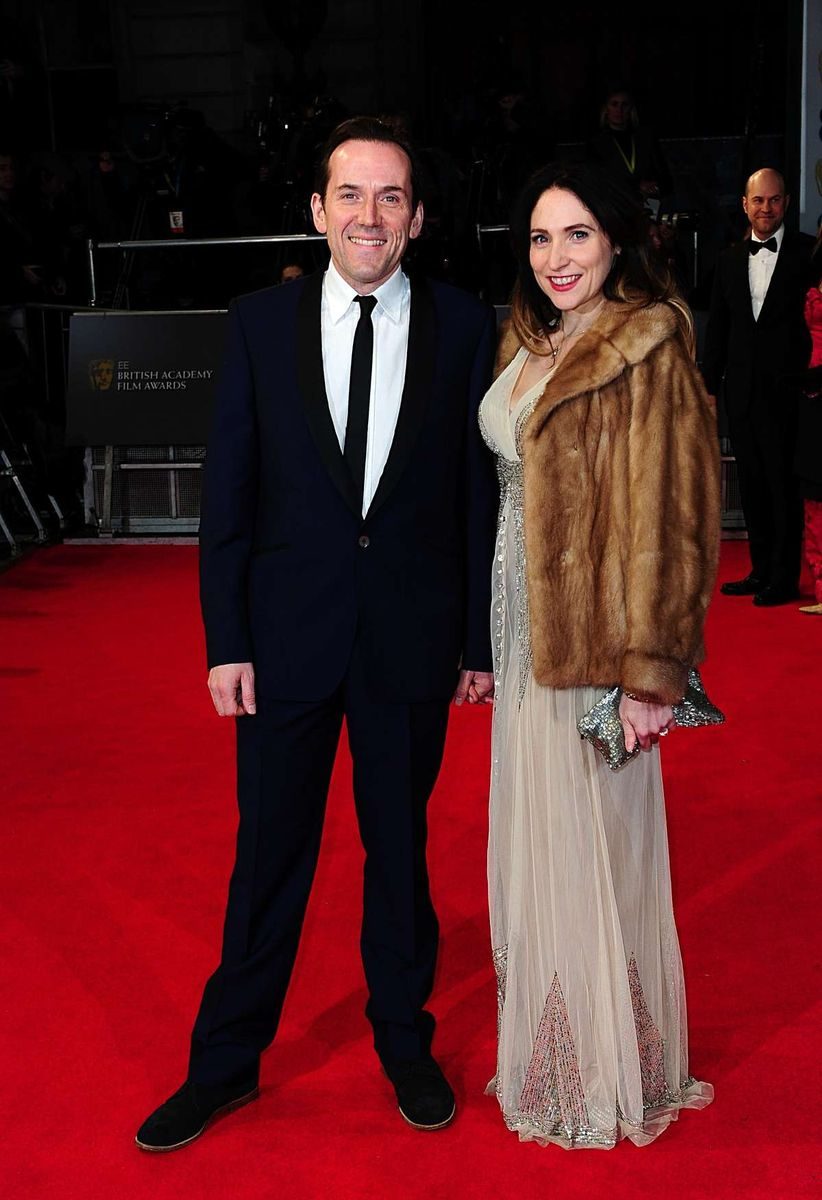 Image Source/Liverpool Echo
His first wife was actress Belinda Stewart-Wilson, but the pair divorced in 2011. He has a son with Belinda, and they both starred in the TV show, Primeval, together. Miller is now married to Jessica Parker, a production executive, who he married in 2013. They have a son and a daughter together.
Alice Mondrich
Alice is the woman that boxer Will is willing to risk it all for when he accepts Lord Featherington's offer of fixing the fight. She's a loyal and loving wife, and in a show set against the backdrop of so much drama when it comes to matchmaking, it's refreshing to see a stable married couple in the show!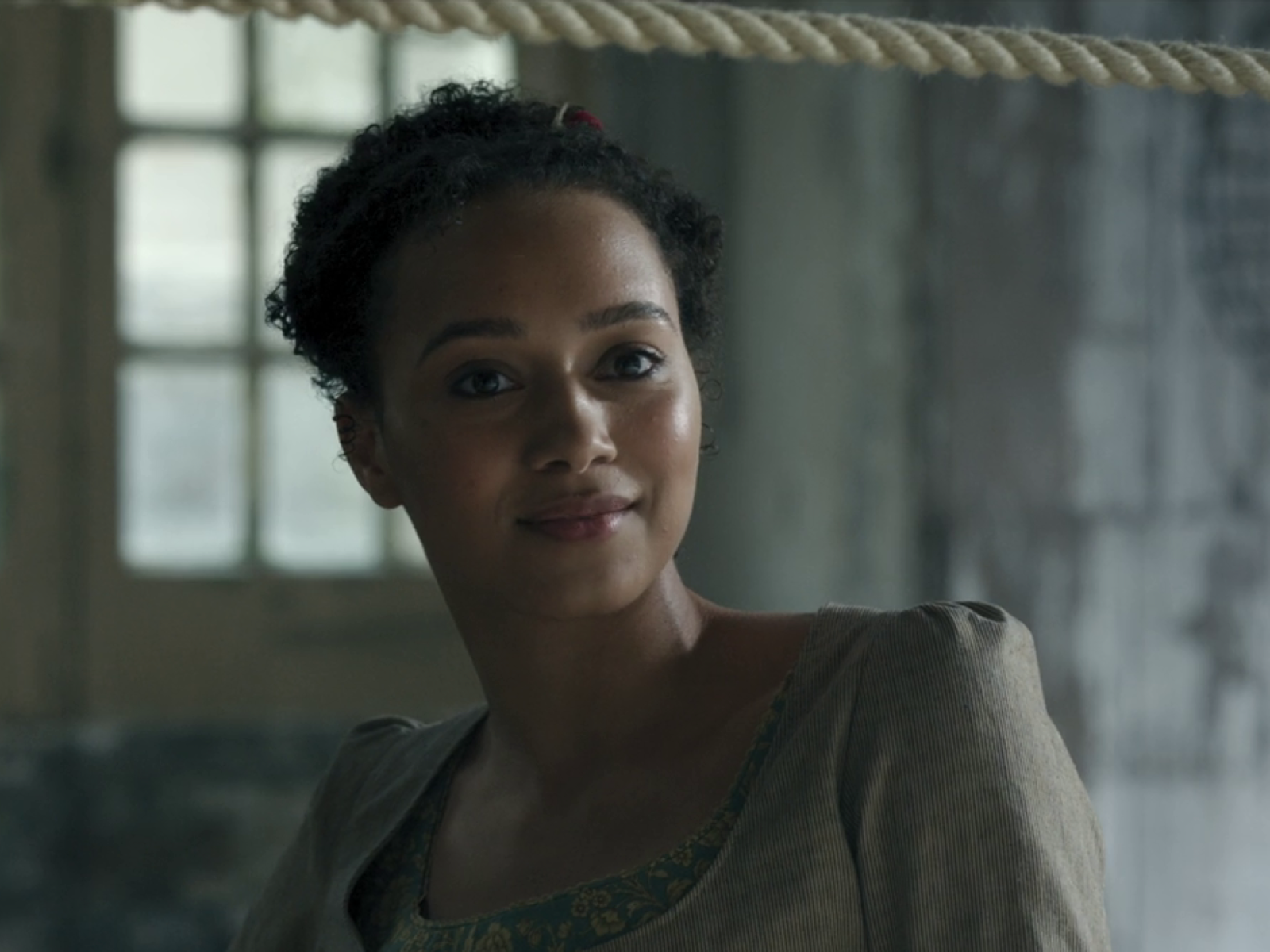 Image Source/Bridgerton Wiki
Like her husband, she's also a good friend of Simon, the Duke of Hastings, and can be seeing offering the Duke advice when he needs it most. In regard to her husband's risky plan to earn some cash for their future, she has no idea what he agreed to do – and why he really lost the fight…
Emma Naomi
Being a show which focuses so much on love and possible suitors, it might be understandable why a lot of the cast want to keep their own relationships private! And actress Emma Naomi is no different, as it's unclear whether she's currently dating anyone or not.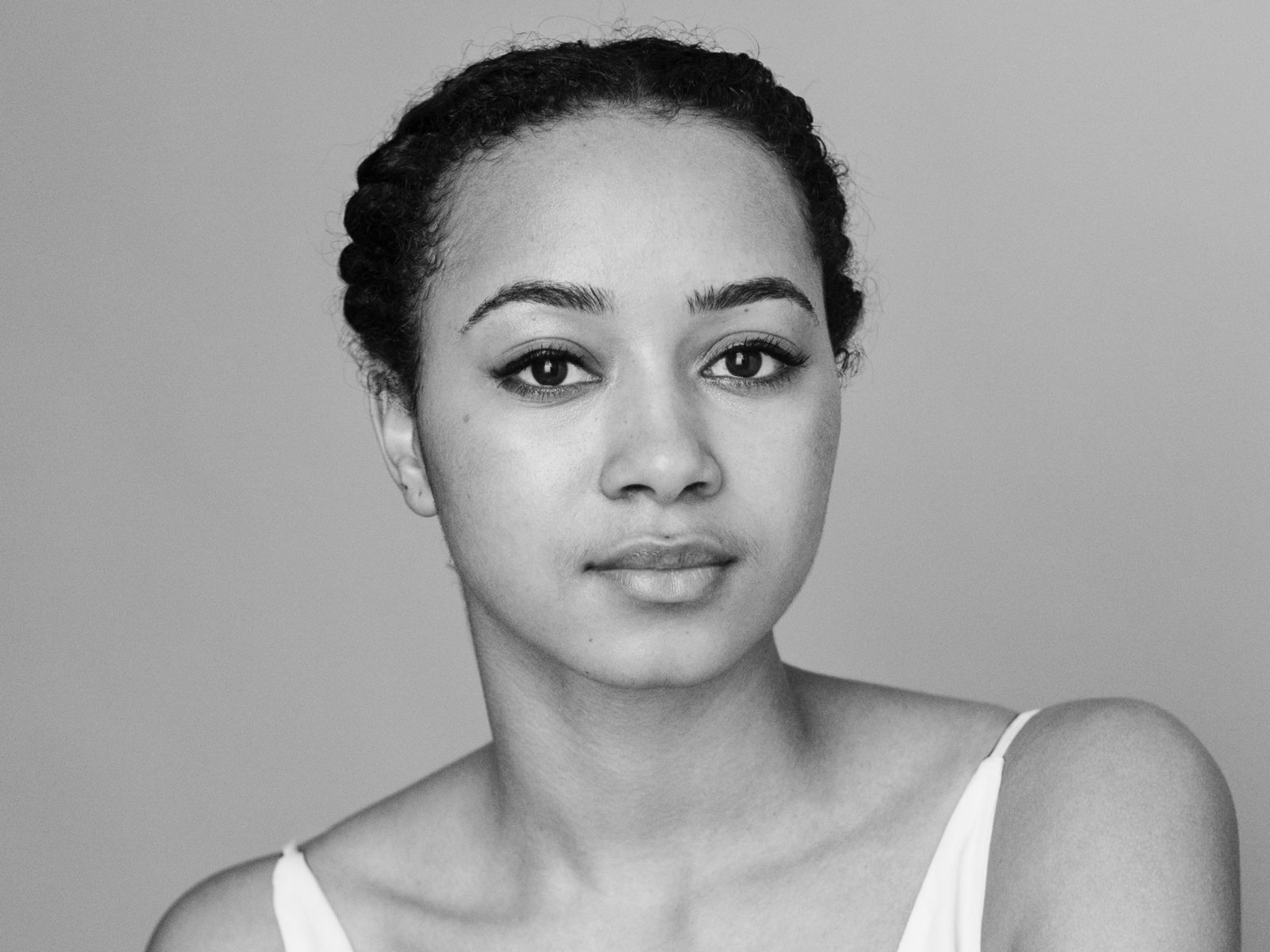 Image Source/Bristol Old Vic
After attending drama school, Naomi has had a lot of stage success alongside her TV pursuits, so it may be that she's simply focusing on her successful acting career at this time – or she's hiding a big secret in regard to her own romance (which wouldn't be a surprise for someone starring in a show like Bridgerton! She's learned from the best how to keep a secret).
Lady Whistledown
The driving force behind this whole show is the mysterious – and problematic – Lady Whistledown, so it'd be rude not to give her a mention! This professional gossip's antics have caused huge controversy and drama throughout the show – which is, of course, great TV viewing.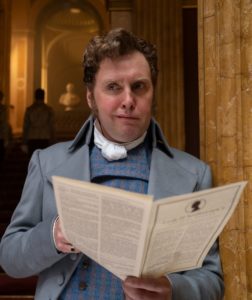 Image Source/Seventeen Magazine
Anybody who's anybody would be reading Lady Whistledown's latest society paper release in the hope they might get a mention – or at least the mention of someone they'd distinctly like to see have their reputation ruined. The true identity of Whistledown kept us guessing until the final episode reveal – did you get it right?
Julie Andrews
True fans of the legend that is Julie Andrews would have recognised her iconic voice from the off – and even though Julie Andrews doesn't actually play Lady Whistledown in the show, it's her amazing voice talent which gives the narration so much character.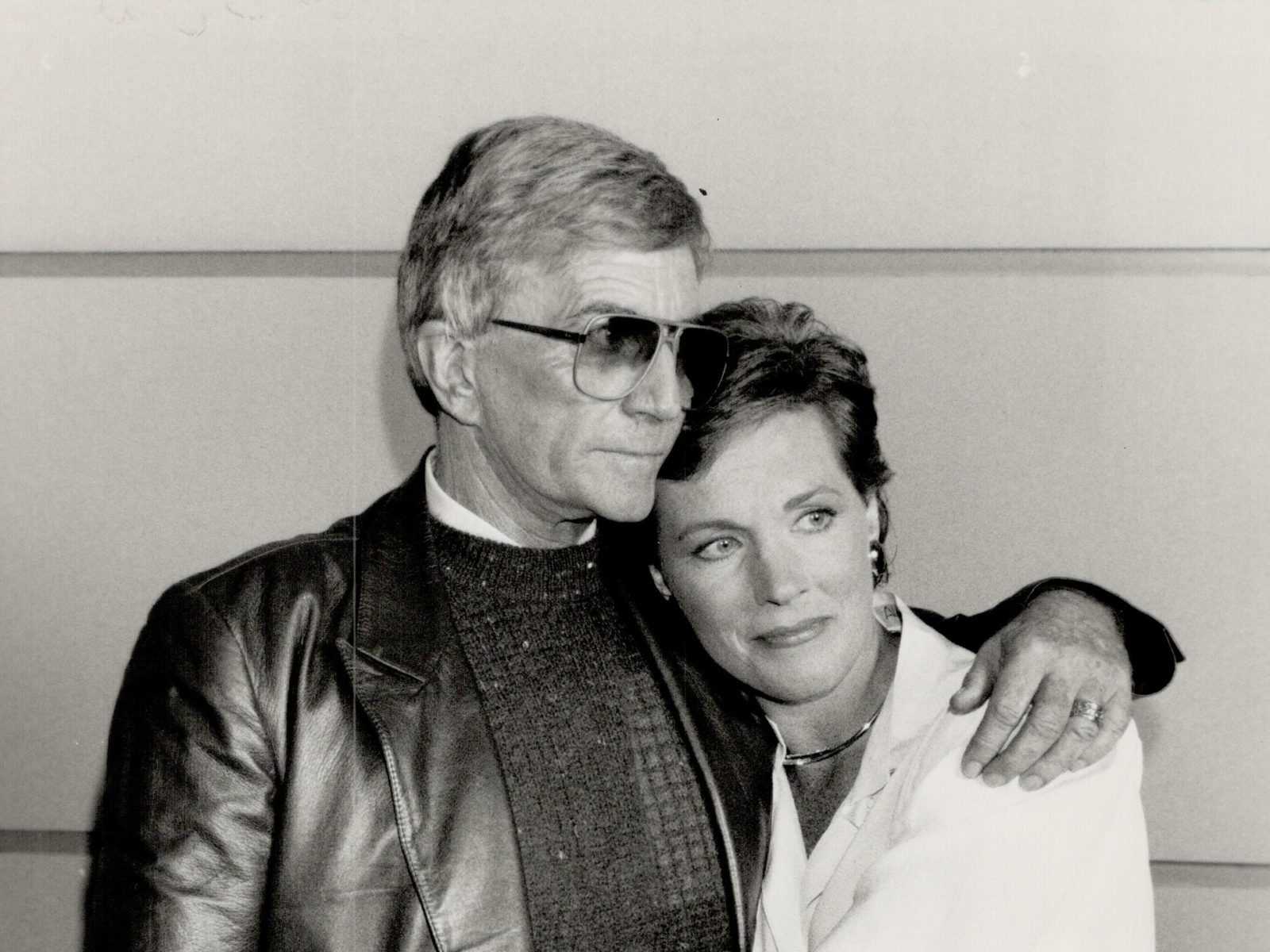 Image Source/Pinterest
After a long and successful life, it's no surprise that Julie Andrews has an impressive dating history! She has been married twice, and her latest husband sadly passed away in 2010, after over 40 years of marriage. Director Blake Edwards and Julie Andrews adopted two Vietnamese daughters together.
Genevieve Delacroix
Genevieve is perhaps one of the most interesting and fun characters on the show, not least because she's party to all kinds of gossip from inside her dress shop. Genevieve is allegedly from France, but as we soon realise, it's all a ploy…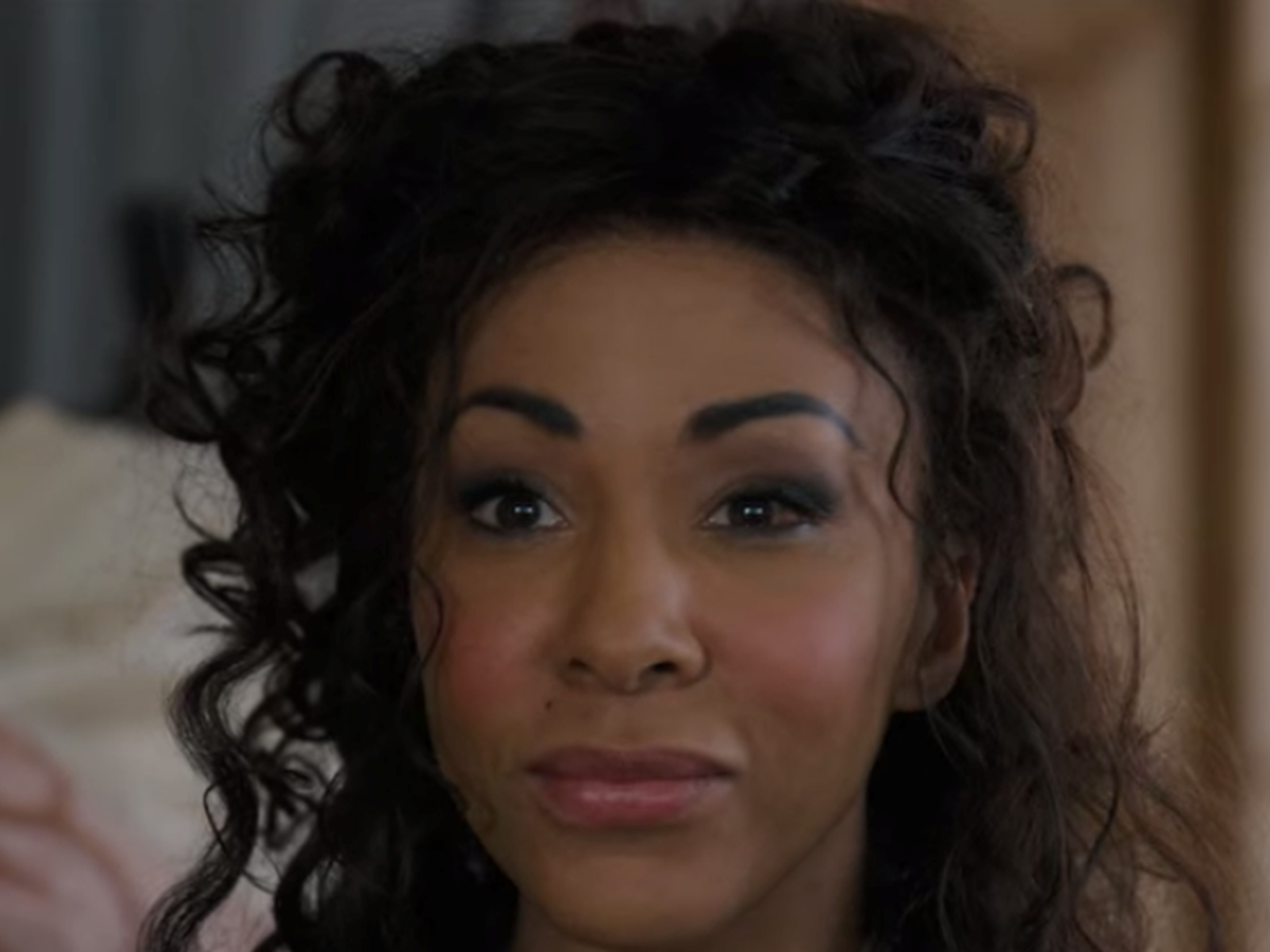 Image Source/Mashable SEA
On the show, Genevieve gets cosy with Bridgerton brother Benedict on a very casual basis (though we wouldn't blame either of them for properly falling for the other when it's such a cute match)! It doesn't seem like it's set to last, however, as she apparently returns to France at the end of the season.
Kathryn Drysdale
If you're wondering why this actress looks so familiar, you might recognise her most notably from Two Pints of Lager and a Packet of Crisps, but she's also appeared on stage as well as in other TV dramas, and films like St Trinian's.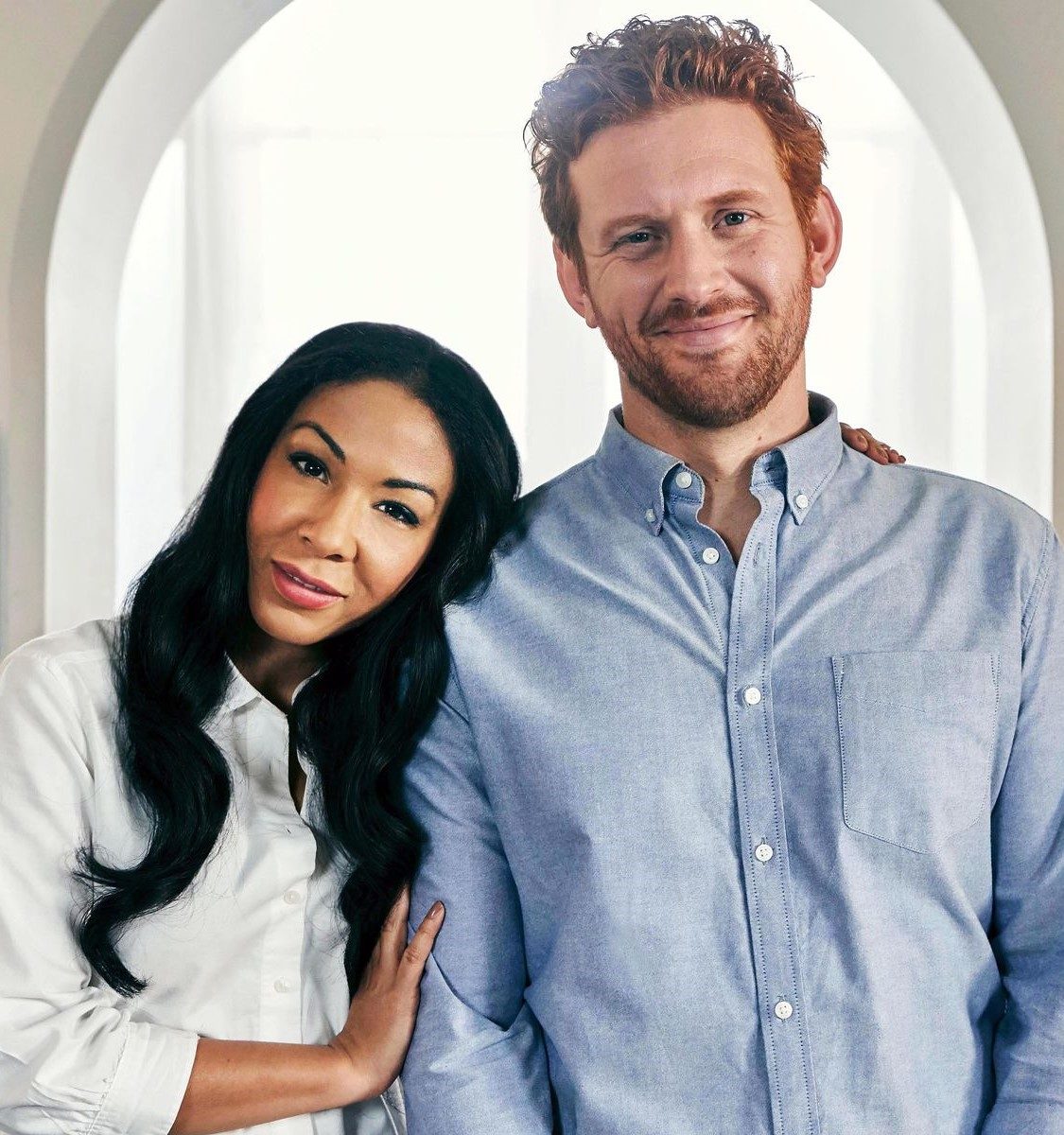 Image Source/HITC
The actress appears to currently be single, but here's Kathryn cosying up to her Windsors co-star as Meghan Markle on the show! While the actress certainly plays characters that have no problem attracting their Prince Charming (quite literally, in the case of Prince Harry), Kathryn is more secretive about her own love life.
Nigel Berbrooke
It's a name that might leave you feeling a bit icky even now, but if there's one thing we can say about Nigel Berbrooke, it's that he didn't give up on Daphne without a fight. Nigel was initially big brother Anthony's first choice after his reputation checked out, but his manner left Daphne (and viewers) a little wanting…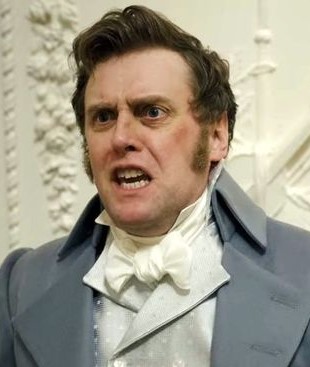 Image Source/Screen Rant
Especially compared to, you know… The Duke of Hastings. Speaking of, it was the Duke who helped to give Nigel a real 'talking to' (which still didn't deter him at first) but it gave us a very bruised face to look at for a bit, which was pleasing and definite karma.
Jamie Beamish
Let's hope that actor Jamie has a completely different tactic when it comes to wooing people in real life! The Irish actor is a star of stage and screen, and has had great success with both. But is he single?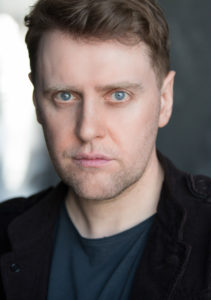 Image Source/IMDb
It looks as though Jamie is still currently single, and based on the amount of roasting his Bridgerton character is getting on Jamie's social media, it may come as no surprise that many people might not be able to easily date this guy without being able to rid their brain of Nigel!
Maid Rose
Maid Rose is the kind of maid you would want, if you were going to have one. She seems like a true friend to Daphne as well as one of the household staff. Maid Rose travels with Daphne when she relocates with the Duke, too.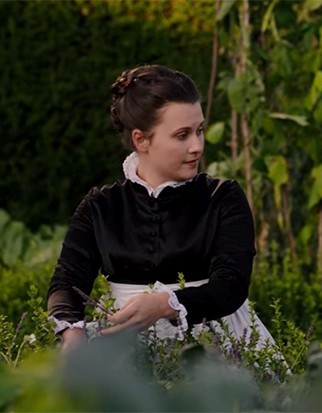 Image Source/Radio Times
In the show, Maid Rose is too busy caring for Daphne to appear to have her own romance. Although, Maid Rose does take the role of mother in explaining the birds and bees very specifically to Daphne, so Rose has obviously got some experience in that department!
Molly McGlynn
Actress McGlynn most famously appeared in Coronation Street as Leah Buckley, but she is gaining even more attention from her role in the hit Netflix period drama (and rightly so).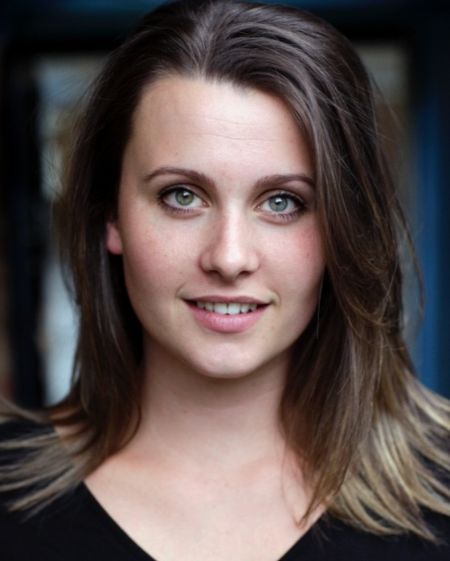 Image Source/Married Wiki
Molly doesn't appear to be in a relationship at the moment and doesn't have any children, but as this young actress appears in more shows on our screens, it may be that she finds love along the way. The amount of romance and passion in Bridgerton is enough to inspire anybody.
Mrs Colson
When you bag yourself a new country house, there's always a stern housekeeper to come along with it. Mrs Colson is said housekeeper at Clyvedon House, which is the country home of Simon Bassett.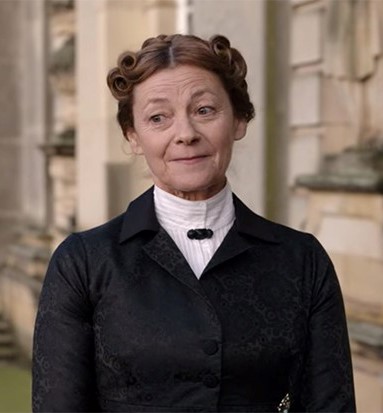 Image Source/Radio Times
Simon and Daphne move there following their marriage, and it seems a little fraught between Mrs Colson and Daphne at first. It's still not clear what Mrs Colson really thinks of Daphne, but we can't really blame her for thinking it's a little unorthodox for the married couple to display so much PDA…
Pippa Haywood
Training at the Bristol Old Vic Theatre School, actress Pippa is no stranger to the spotlight, and has appeared in many other TV shows, including Green Wing, Bodyguard and Midsomer Murders. She's also showed her skill on the stage with a few Shakespeare productions, too.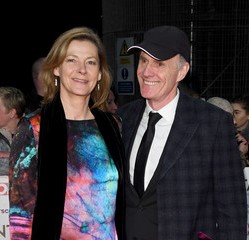 Image Source/Zimbio
Unlike the haughty housekeeper, Pippa is actually happily married in real life to Malcolm Newberry, and the pair have two children together. The pair began dating back in 1990,
Mrs Varley
Giving an even more ominous presence than Mrs Colson, Mrs Varley is the Featherington housekeeper. Mrs Varley is the one who first decides to rummage around in bedsheets to discover that Marina hasn't had her latest period.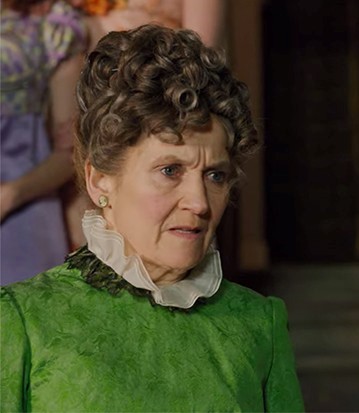 Image Source/Radio Times
Let the scandal commence as Mrs Varley causes uproar by realising that Marina must be pregnant. Mrs Varley seems very loyal to Lady Featherington, even going so far as helping with the deception over the forged letter from the father of Marina' baby.
Lorraine Ashbourne
English actress Lorraine Ashbourne has actually found herself as the most precious of all, by marrying Gollum actor Andy Serkis. The pair have been married since 2002, and have three children together. They live in London.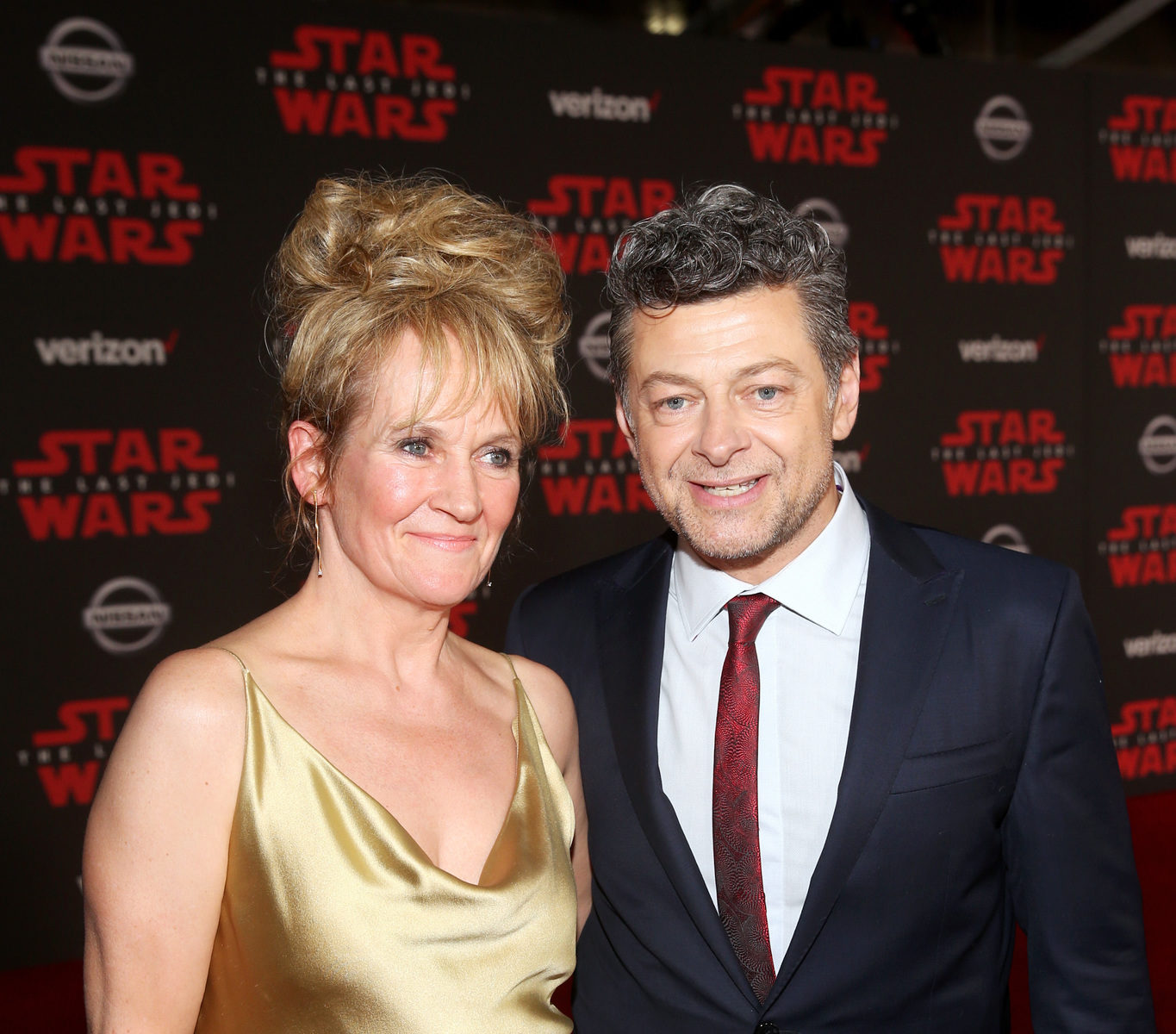 Image Source/IMDb
Andy Serkis is famous for his varied roles, most commonly his motion capture acting, including Planet of the Apes, King Kong and Lord of The Rings. His other big roles include movies within the Marvel franchise, and he also has an impressive list of movies under his belt as a director.
Lady Cowper
Lady Cowper is the mother of Cressida, who – just like all the other mothers in the show – only wants the best for her daughter in the form of an impressive man with a secure future. She's very interested in matching up Cressida with the Prince.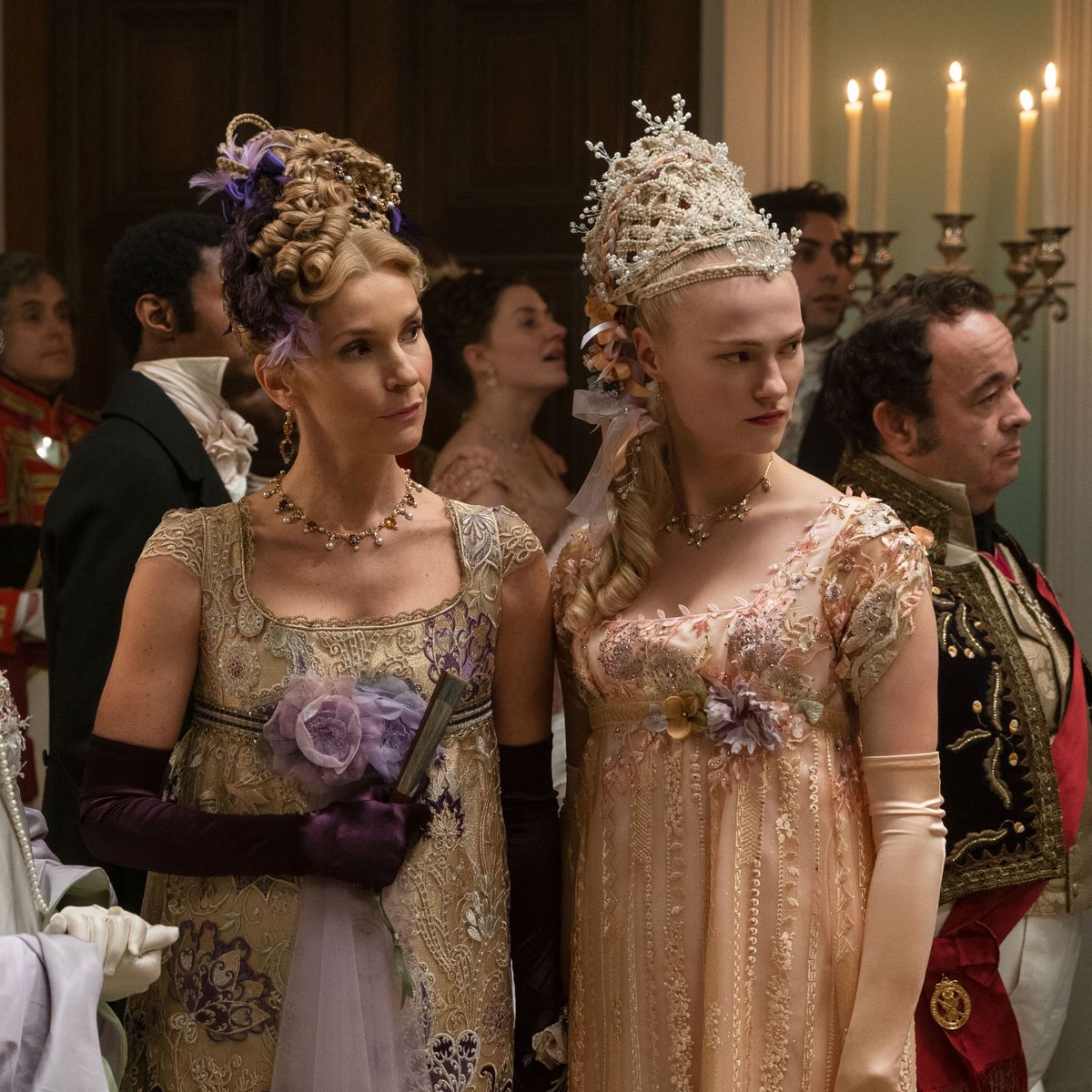 Image Source/Vulture
Cressida seems to have learned her bad manners and scheming from her mother, as the two are one and the same. Lady Cowper supports her daughter in battling with Daphne for the best suitor in the room, and it seems she's prepared to do anything necessary to get a ring on that finger.
Joanna Bobin
If you're a fan of the TV shows Mr Selfridge and Not Going Out, you may have spotted this actress before. But along with her TV credits, she's also starred in big movies like Alice Through the Looking Glass and The Brother Grimsby.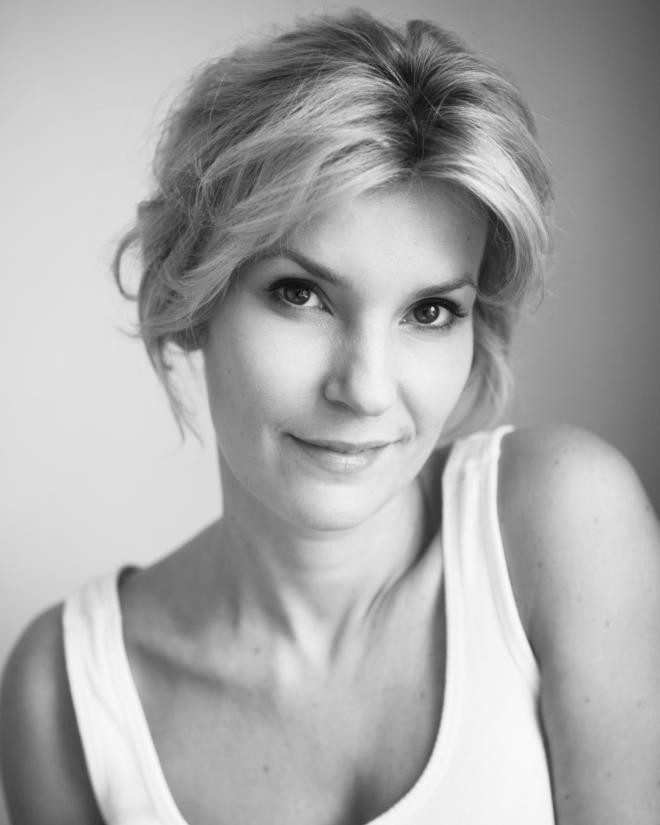 Image Source/Net Worth Post
But has she found love? Joanna Bobin appears to currently be single, and it's not clear whether she's previously had any serious relationships. Joanna doesn't have any children – although, if they would be anything like Cressida on the show, perhaps she's thankful for that!
Brimsley
Brimsley is Queen Charlotte's secretary, and where there's one eccentric queen, there's always a humorous secretary to follow. Brimsley can usually be spotted in the background of scenes, and the amount of gossip he must hear…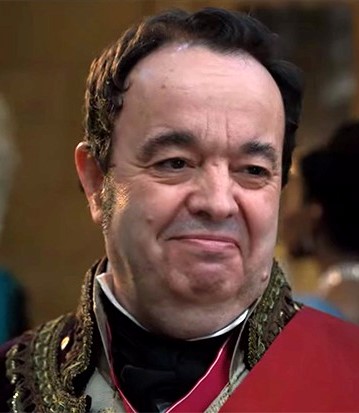 Image Source/Radio Times
Brimsley usually makes himself known when he steps infront of anybody having the audacity to approach the queen, including Eloise Bridgerton. In the show, it seems he's too busy being a loyal and I-never-stop-working secretary to find romance.
Hugh Sachs
Before Bridgerton, actor Hugh was best known for his role in the hit comedy show Benidorm, a fan favourite, as Gavin Ramsbottom. He also has a generous list of theatre credits, and is even a board member of the Theatrical Guild.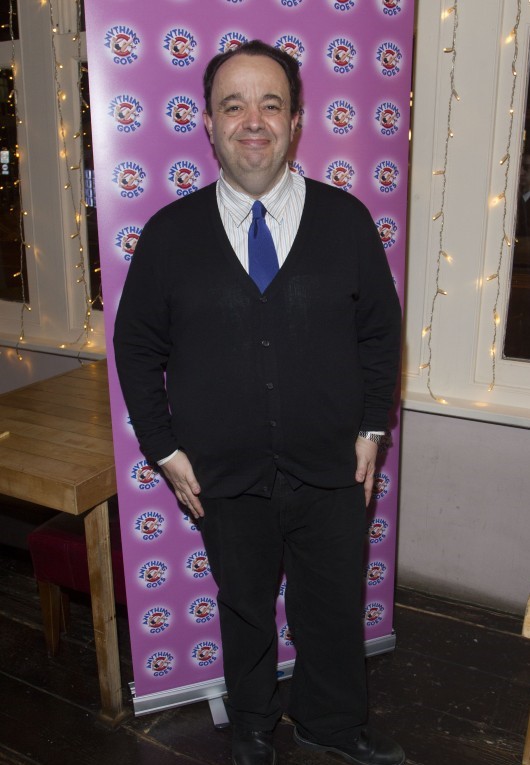 Image Source/Dan Wooller Photography
Hugh's success on the screen and stage doesn't appear to have found him love, but he may not even be looking! Hugh appears happily single and concentrating on his career (and hopefully returning as the Queen's bumbling secretary in Bridgerton!).
Lord Wetherby
In the only gay plotline in the show (and a minor one at that), Lord Wetherby is the lover of artist Granville, whom Benedict Bridgerton awkwardly walks in on at one of Granville's famous parties.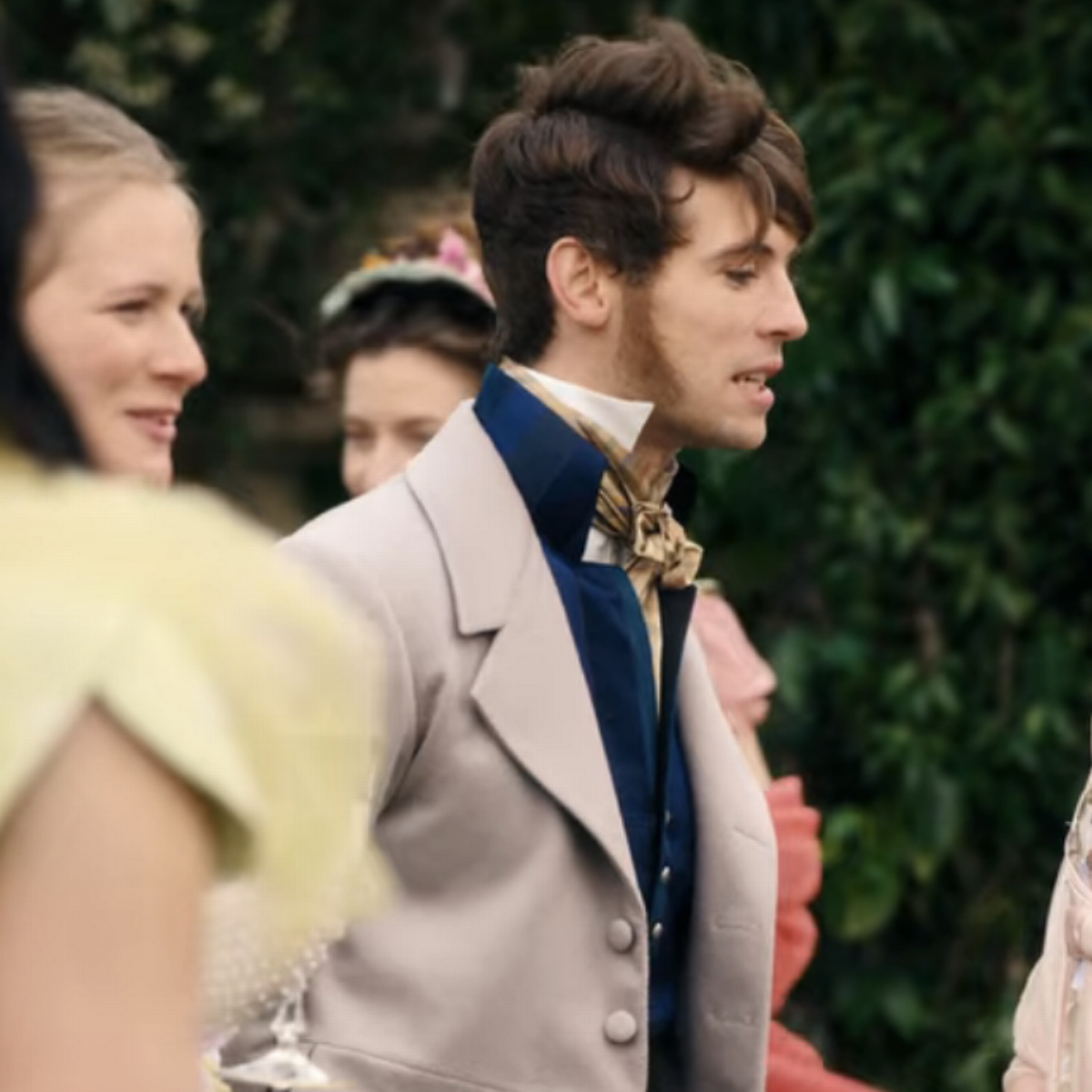 Image Source/OK! Magazine
While we don't see much of Wetherby aside from distant glances and a large portion of his back during a lovemaking scene (it's better than nothing), it appears that Wetherby is acting 'proper' as society expects so as not to draw suspicion on him or Granville.
Ned Porteous
Emmerdale fans will recognise (and be surprised by) actor Ned's appearance in Bridgerton. Unlike his Bridgerton character, Ned has no reason to hide his relationship from society, as he's happily loved up.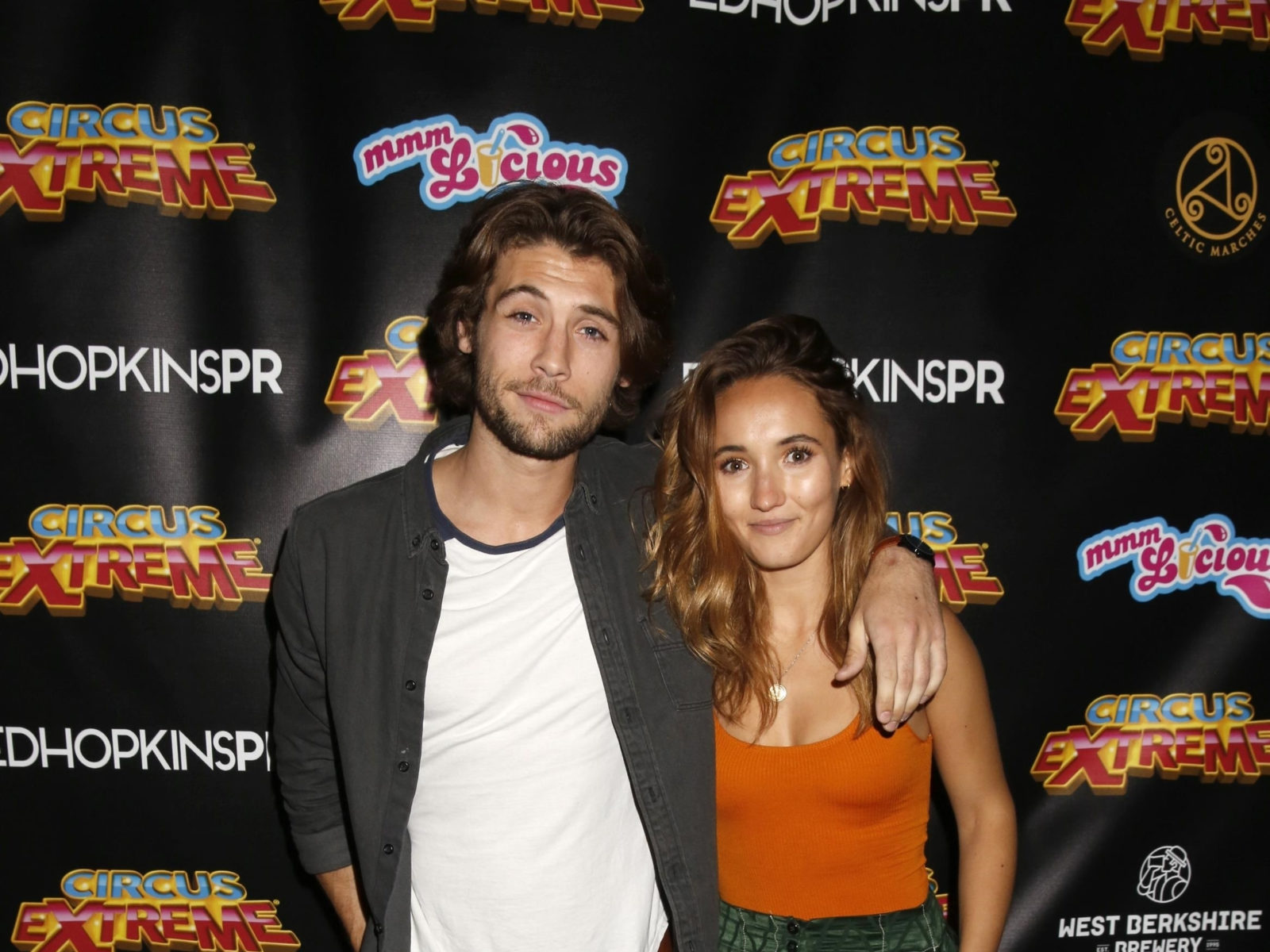 Image Source/The Sun
Ned Porteous is in a relationship with Lucy Heath, who he's been dating since 2019. The couple look adorably loved up in many photos, including ones where they're spotted out and about and having no qualms about snogging in public. Lucy Heath is also an actor.
Lucy Granville
Lucy Granville is the wife of artist Henry Granville. It's unclear whether she's aware of her husband's gay lover, but if she is, she's clearly not fussed by it. Lucy appears to be a kind and polite woman, compared to the rest of the women in the show, anyway!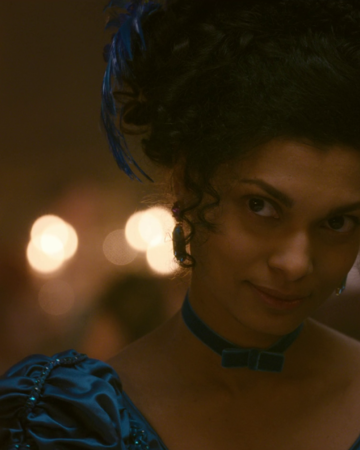 Image Source/Bridgerton Wiki Fandom
When Granville introduces Benedict to his wife Lucy, Benedict very not-so-subtly almost chokes and runs away. So if Lucy didn't suspect something before, perhaps she does now! We do think it must be impossible not to know about your husband hosting such lavish parties, though.
Sandra Teles
Actress Sandra hasn't officially declared any relationship, but she does look cosy with fellow actor Nicholas Irons as they attend a premiere together (though of course that could just be friendship).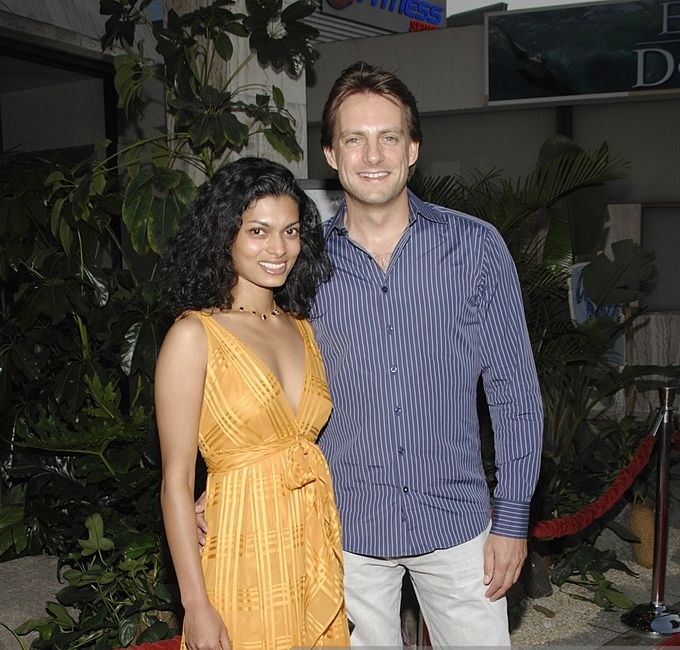 Image Source/Getty Images
Sandra has starred in a variety of great TV shows, including Black Mirror, and also the hit horror movie The Nun – so it's not all regency dramas for this actress! The Indian actress has had much success on screen, and at the moment appears to not be looking for love.
King George III
We don't see much of ailing King George in the Netflix show, as the regal screentime is dominated by Queen Charlotte. However, we do get a glimpse into their lives during one particular dinner scene.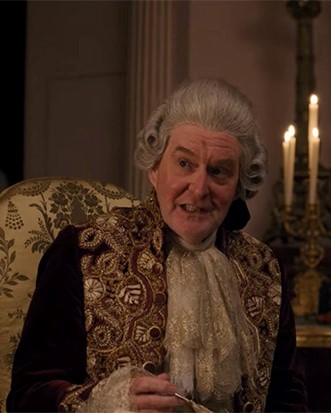 Image Source/Radio Times
As in real history, King George III's health is suffering. The King of Great Britain and Ireland, his mental health was deteriorating, and he wasn't in a great state to rule. In the dinner scene with the Queen, we see his instability rear its head, and a little more of Charlotte's inner turmoil is revealed.
James Fleet
Fleet is a famous British actor in his own right, and if you're a fan of rom coms, you may remember him from Four Weddings and a Funeral.  James has also appeared alongside Dawn French in The Vicar of Dibley.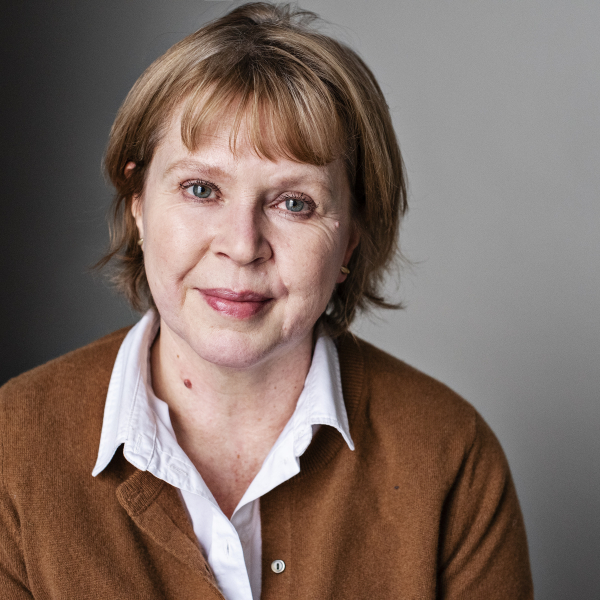 Image Source/Rebecca Singer Management
The 68-year-old actor is married to Jane Booker, a fellow actor. Jane Booker, who lives in Oxfordshire with Fleet and their son, has a long list of TV show appearances for British greats, including Jonathan Creek, Foyle's War, Agatha Christie and Casualty.