Here's What One Pound Gets You Around The World
1. A foot massage- The Philippines
(Image/ Source: bendtotalbodychiropractic.com)
As one dollar deals go, this one is pretty sweet. In the Cebu province of the Philippines, you can give your weary feet some TLC thanks to this $1 foot massage. The massage last 20 minutes, and focuses on those key pressure areas like your heel, big toe, and the ball of your foot. We think it's an absolute bargain!
2. A bottle of white wine- Australia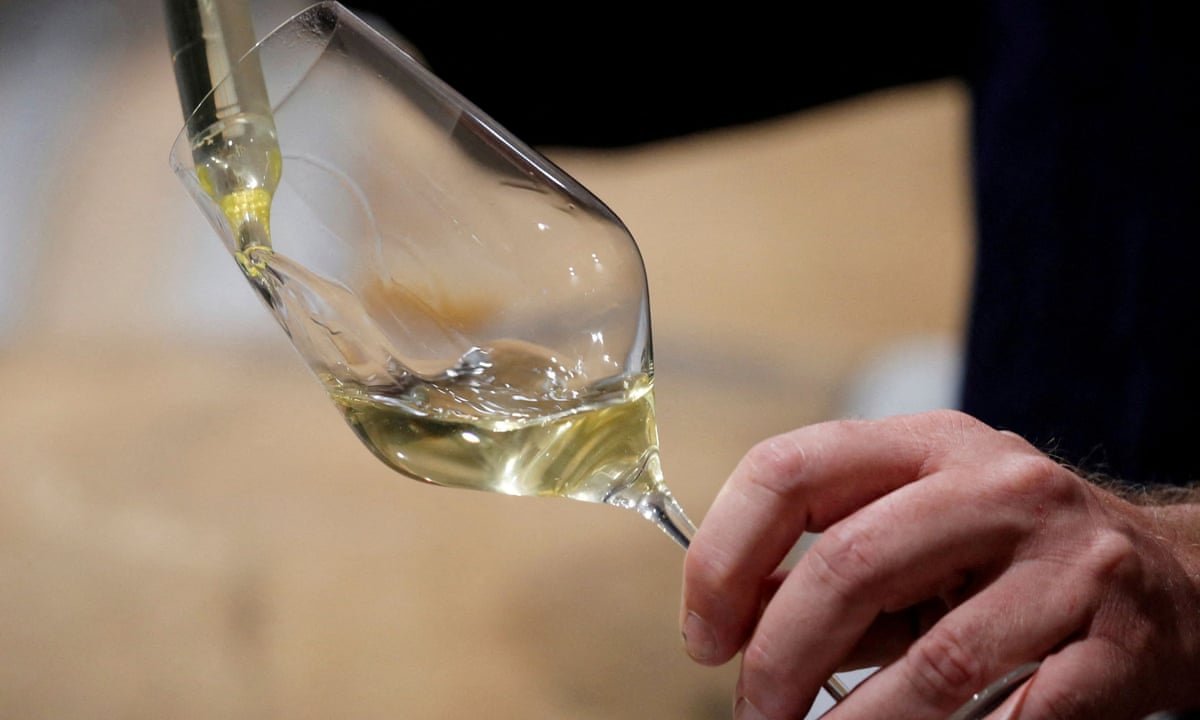 (Image/ Source: guardian.com)
We know travel can be expensive- especially when it comes to countries like the United States and Europe. Australia is generally the same, but you'll find a VERY nice bargain on white wine at Melbourne's super popular Preston market. Here you can score a bottle of white wine for just $1, making it cheaper than bottled water!
3. Movie tickets- Turkmenistan
(Image/ Source: marketplace.org)
Movie tickets aren't exactly cheap in America these days, but in Turkmenistan, movie tickets average at just £1. However, these are still in proportion to people's salaries in the country; an average month's wages in Turkmenistan is just $79. They also have pretty strict movie theater etiquette too…
4. Gallons of gas- Venezuela
(Image/ Source: npr.org)
Gas is super cheap in Venezuela. You can actually grab a gallon for just 38 cents, so you can get a little more than 2.5 gallons for your car for just $1. Which is crazy when you think about how expensive gas prices are in the US! Just make sure you check out the difference between branded and unbranded gasoline before you fill 'er up.
5. A sausage roll- Australia
(Image/ Source: taste.com.au)
Another bargain from down under. Sausage rolls are pretty popular in the United Kingdom as well as Oz, but you'll find that this pastry snack is a little bit cheaper in Australia these days. You can grab them for just a dollar, but we highly recommend buying more than one if you're feeling especially hangry!
6. 40 quail eggs- Vietnam
(Image/ Source: chabad.org)
Your money can go far in Vietnam. You can grab yourself some cheap beers, drinking water, or even a full-day bike rental with a few dollars. You can also get your hands on more unusual things too, like 40 quail eggs for the meagre price of $1. While we're not totally sure why you'd need this many, but there you go.
7. Nasi Lemak- Singapore
(Image/ Source: schoolofwok.co.uk)
If you've ever visited Singapore, you'll know how tasty (and cheap!) this dish is. Consisting of slow cooked coconut rice with Kuning Fish, deep-fried anchovies, and peanuts with sambal chili, it really is a comforting local dish that keeps you coming back for more. What more could you want for one dollar?
8. Seven minutes of downtown parking- Los Angeles, US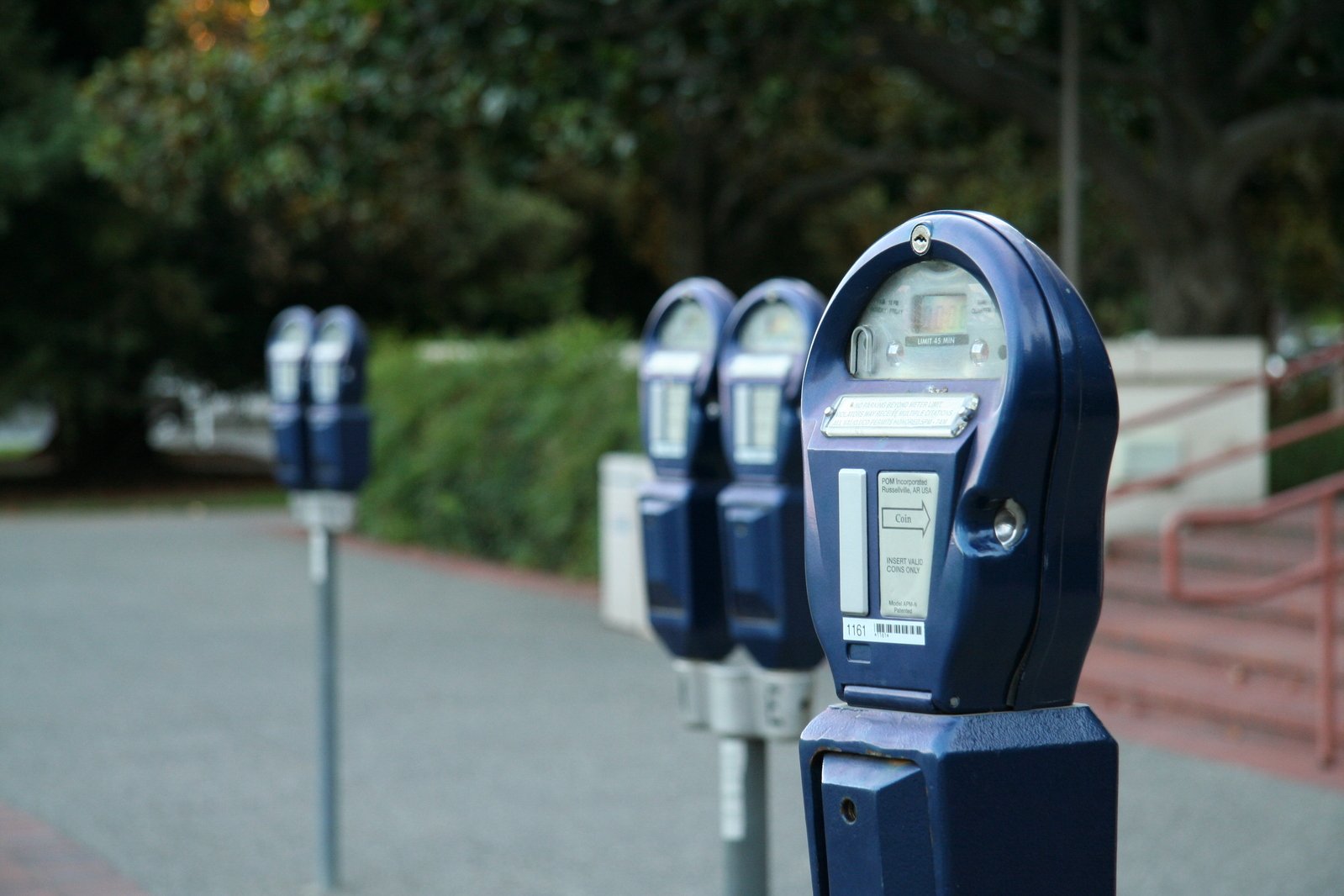 (Image/ Source: carecomputers.co.uk)
You won't be surprised to hear that there aren't many things you can get for a dollar in the glitzy city of Los Angeles. What it WILL get you is seven whole minutes of downtown parking- if you can find a space that is! It's notoriously difficult to find decent parking spaces here, so try and be patient if you can…
9. A scoop of ice cream- Croatia
(Image/ Source: tasteofhome.com)
Ice cream lovers, this one is for you. Over in Croatia, you can get your hands on one big scoop of ice cream from Ledo, the country's largest manufacturing company, for just one dollar. And it's well worth it, as the company's ice cream has been frequently named one of the best in the world. Impressive stuff!
10. Three pounds of rice- South India
(Image/ Source: betaprices.com)
Rice is ridiculously cheap in India- especially in the South. Three pounds of rice can usually be picked up for $1, which is great value! As it's such a staple part of the Indian diet, you'll find that rice is served in tonnes of exciting ways; with rasam, sambar, curd, and papad, or even on a sweet banana leaf.
11. A trip to mainland China- Hong Kong
(Image/ Source: youtube.com)
As Hong Kong is one of the most expensive Asian cities, one dollar really doesn't go all that far. However, it can still bag you a round-ferry trip over to mainland China, which gets you a priceless view of the stunning Hong Kong skyline along the way. If you're ever visiting Hong Kong, make sure this is part of your itinerary!
12. A slice of pizza- New York City, US
(Image/ Source: vice.com)
One-dollar pizza slices are becoming much less common than they used to be in New York City, as the pandemic hit them pretty hard. But there are still a fair few eateries that offer $1 slices if know where to go. You can grab the good stuff on Broadway, as well as in the East Village. 2 Bros Pizza is probably our all-time favorite though!
13. Five vegetable dumplings- Shanghai
(Image/ Source: fayobserver.com)
Dumplings are a staple in China; they're eaten for breakfast, lunch and dinner, which means you can find them on every corner. The thriving street food scene also means you can pick them up real cheap- and there's one particular street food stand in Shanghai that offers five vegetable dumplings for just $1. Can't say fairer than that!
14. Two pounds of potatoes- Gambia
(Image/ Source: 123rf.com)
Did you know that Gambia is one of the most inexpensive countries in the whole of Africa- and the world? A single dollar can go a long way here, and can get you all sorts of food staples for your pantry. A big loaf of bread is just 15 cents, and you can buy two pounds of potatoes for just a dollar. Not a bad deal at all…
15. A dozen eggs- Pakistan
(Image/ Source: evansmillcattleco.com)
To put things into perspective- the average income in Pakistan is just over 264 dollars a month. Which means money has to stretch as much as possible! Eggs are super cheap though, and you can buy a dozen for just $1. Rice is also a bargain here, so it's no huge surprise that these two ingredients are a key part of people's diets here.
16. A pint of beer- Slovakia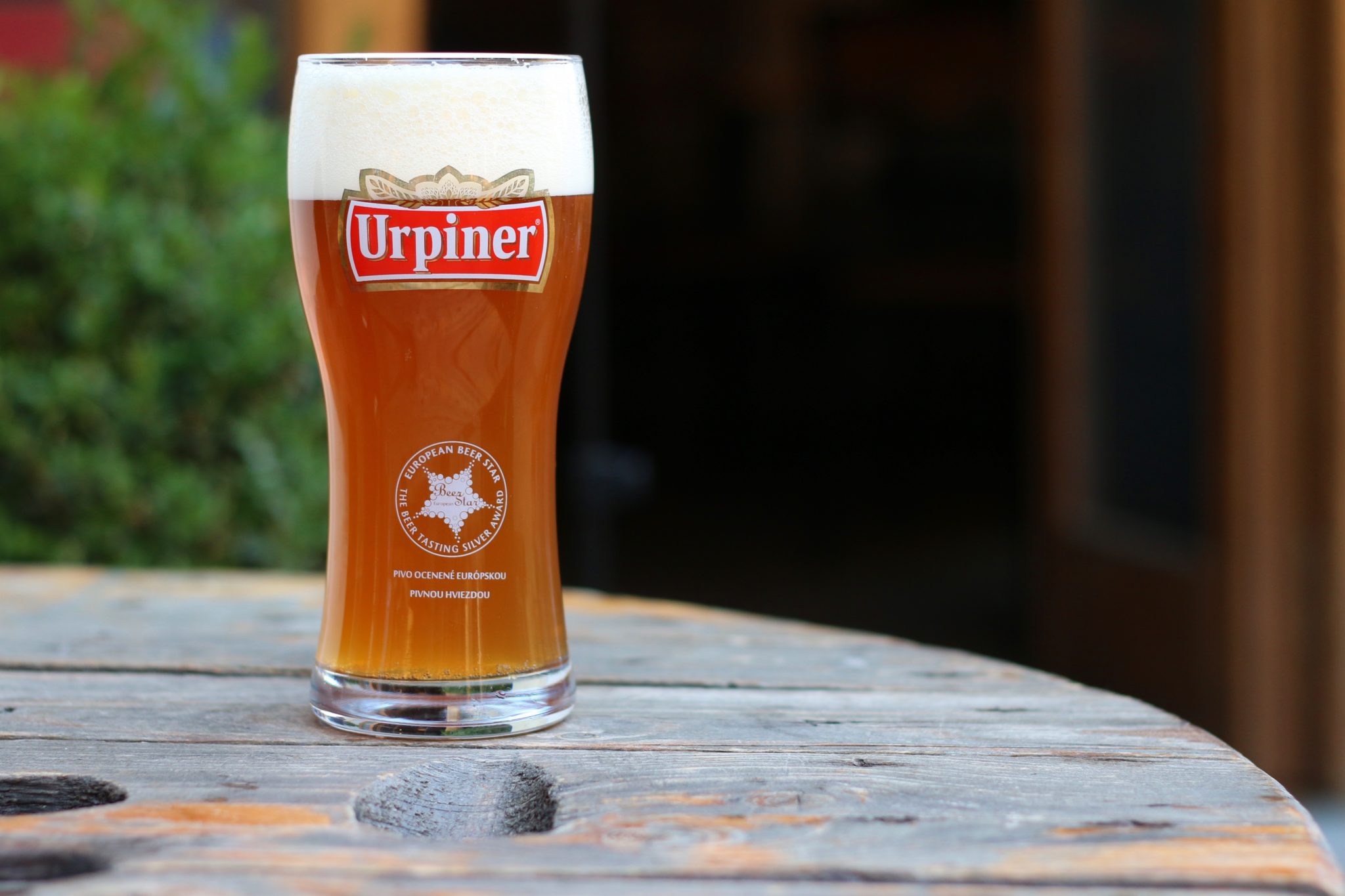 (Image/ Source: travellingwithjc.com)
While $1 generally won't get you that far in Slovakia, it will allow you a cheeky little trip to the bar (or a visit to the shop for a liter of milk if booze isn't your thing). You can pick up a pint of local beer for just one dollar in the capital city of Bratislava- which is probably the reason why this country is super popular for bachelor parties!
17. Three cans of coke- Nigeria
(Image/ Source: tribuneindia.com)
If you happen to live in Nigeria, you can get yourself a good deal on cans of Coca-Cola. You can generally pick up three cans of coke for $1, or swap them for a one dollar loaf of bread. Bizarrely, you can actually pick up a packet of cigarettes in Nigeria for less than a dollar- they come in at just 56 cents!
18. One hour of cell phone time- Thailand
(Image/ Source: us.norton.com)
Thailand has a pretty good offer on cell phones with a 1-2-Call SIM card. You can talk for a whole hour on the phone for just one dollar! You can also tether your phone to your laptop for one hour of internet use for just a buck, which is perfect for busy travelers who want to stay connected with those at home.
19. Ten cups of chai- India
(Image/ Source: eater.com)
India is famous for Chai, along with Pakistan. You can find Chai in almost every food outlet in India; whether you're at a street food vendor or an upmarket restaurant, there will be some comforting Chai on offer to keep you refreshed. The average price for a cup of Chai is around 6 Rupees, which equates to around ten cents.
20. Arepa- Columbia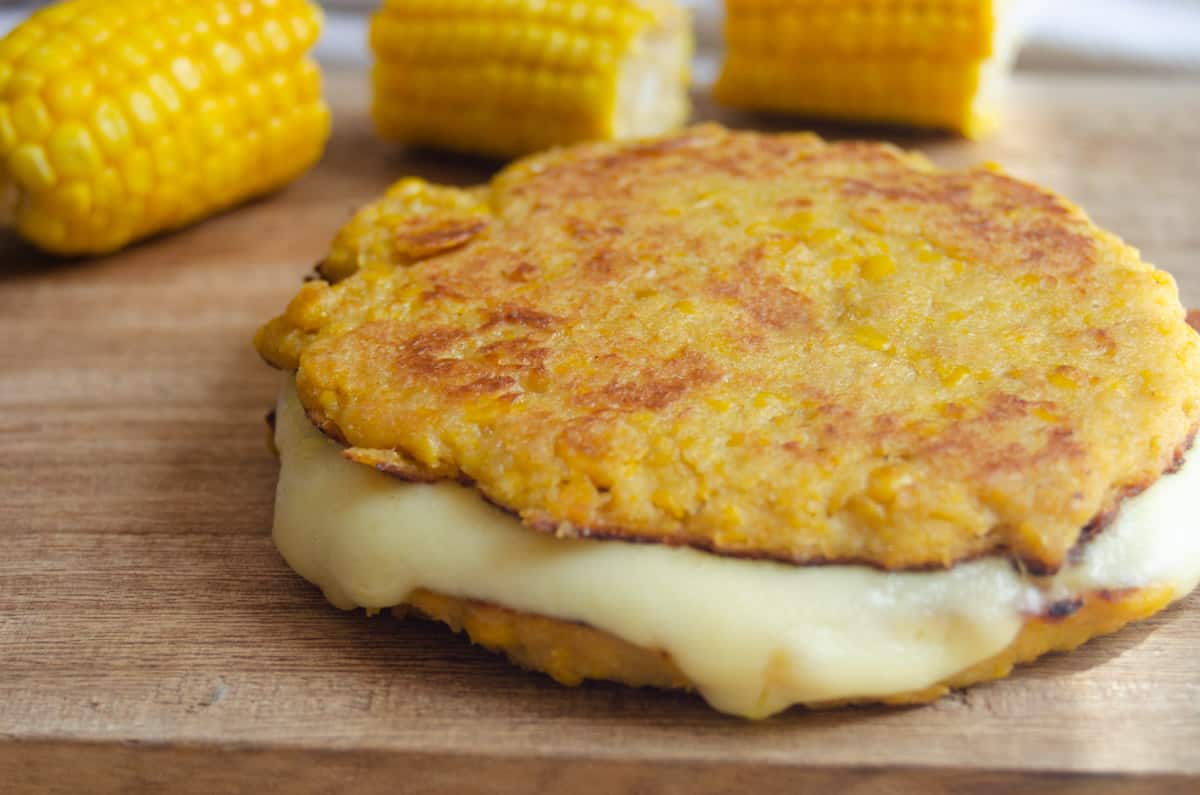 (Image/ Source: vecinavegetariana.com)
As South American snacks go, arepas are up there with the very best of them! Essentially a cornmeal cake sandwiched together with cheese, these tasty little treats cost around 2,700 Columbian pesos from a typical street vendor. This might sound a bit pricey, but it actually equates to just one dollar.
21. Five bananas- Honduras
(Image/ Source: onegreenplanet.org)
Honduras is a Central American country, and happens to be one of the biggest exporters of bananas in the world. So it's no huge surprise that bananas are super cheap here! You can pick up five of these fruits from a standard market for just one dollar, which is perfect for those trying to get their five a day.
22. Koshary plate- Egypt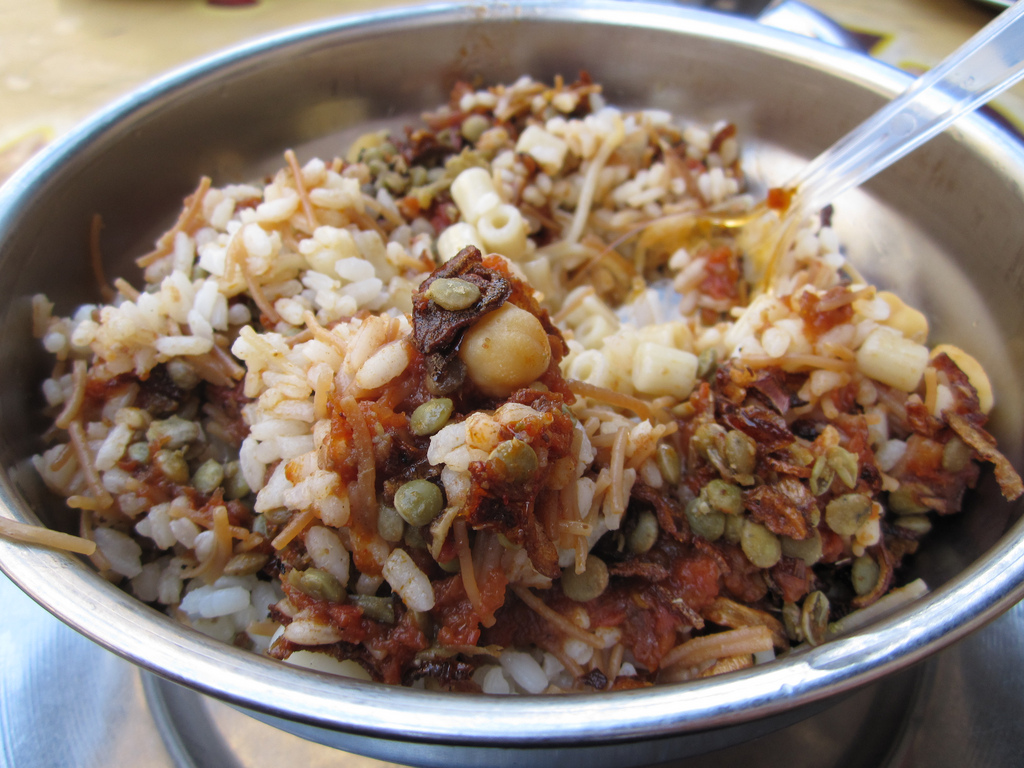 (Image/ Source: foodrepublic.com)
Koshary is Egypt's national dish, and it's proving quite a hit with tourists. But you'll have to stray off the beaten track for truly authentic (and cheap) Koshary, which tends to differ from to region. Consisting of rice, lentils, spaghetti and onions covered in tomato sauce, you can pick up this super filling dish for just $1 from traditional eateries.
23. Coffee and a pastry- Hungary
(Image/ Source: tripadvisor.co.uk)
If you get the chance to visit Hungary, make sure you take advantage of their amazing deals on coffee and pastry! The coffee scene is fantastic in the capital of Budapest, and there are plenty of chic cafes that offer coffee and pastries for just $1. You can also buy half a pint of beer for around 80 cents too.
24. AriZona Iced Tea- US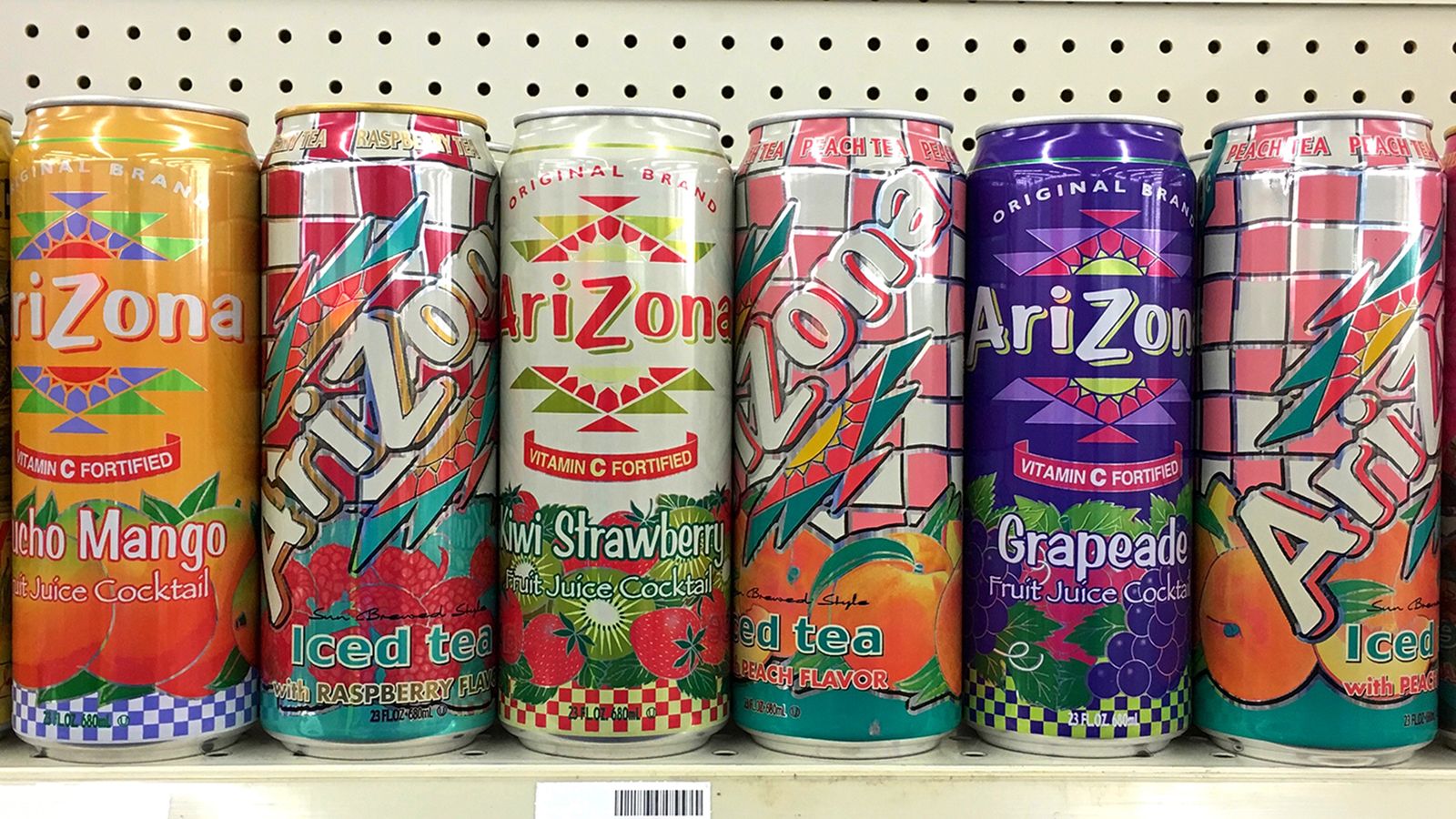 (Image/ Source: cnn.com)
It seems like everything is going up in price in America these days- except AriZona Iced Tea that is. For over 15 years now, a 23.5 oz can of AriZona Iced Tea has cost just 99 cents. And co-owner Spencer Vultaggio intends to keep it that way as part of their overall marketing strategy. That's music to our ears!
25. Five momos- Nepal
(Image/ Source: youtube.com)
If you've never tried a Nepalese Momo before, we encourage you to do so at the earliest opportunity! These beautiful dumplings are little bites of heaven; filled with everything from goat and lamb to veggies, pork, and chicken, the momos are either steamed or fried and served for breakfast, lunch and dinner. You can usually pick up five in Nepal for just $1.
26. One pound of onions- Costa Rica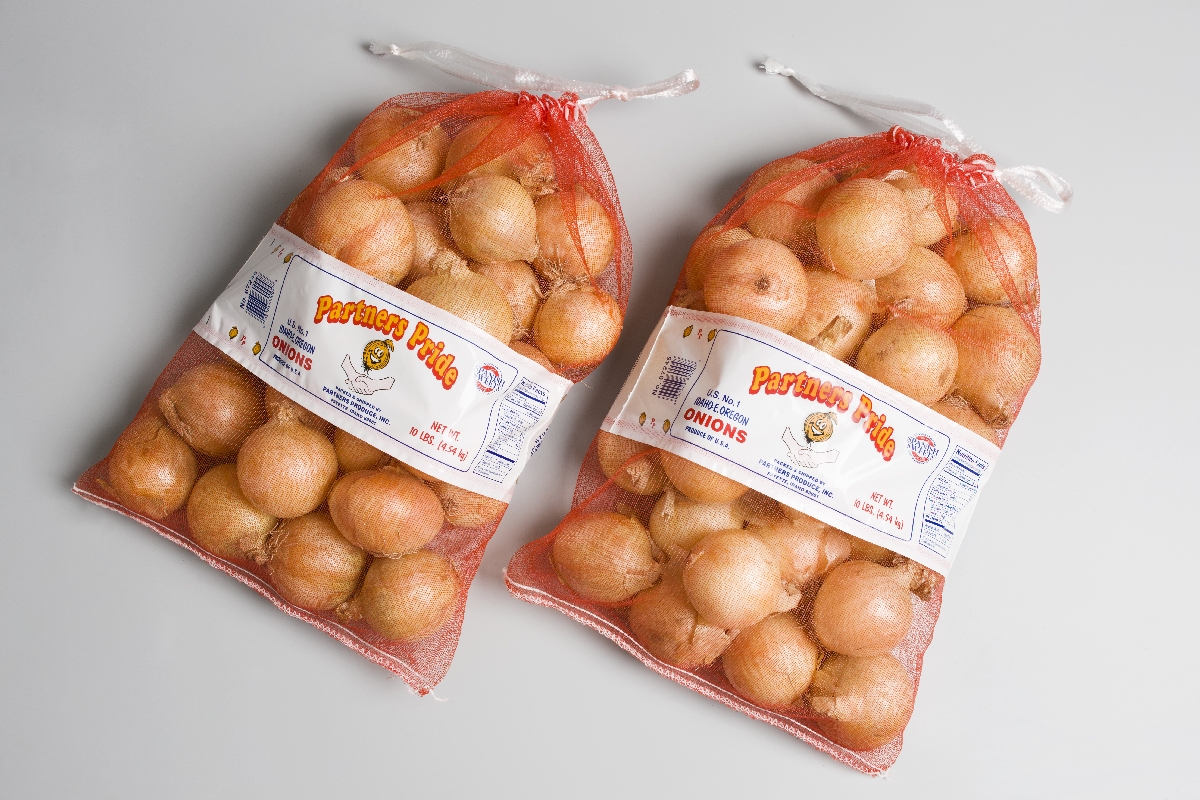 (Image/ Source: nnz.com)
In Costa Rica, you can pick up all kinds of fruit and vegetables on the cheap. A dollar will get you a pound of onions or, if they're not really your thing, potatoes, tomatoes or oranges. If you happen to be visiting Costa Rica, make sure you spend some time down the market and see how far you can make your money stretch!
27. A bottle of Italian wine- Vienna, Austria
(Image/ Source: loisavery.com)
Vienna isn't exactly a cheap city, but their bottles of Italian wine are surprisingly affordable. If you have time to search the supermarkets, you can pick up a cheap bottle of Italian wine for just one dollar, which isn't too shabby. If you want to keep the costs down for your entire trip, we'd recommend visiting the city's hotdog stand too!
28. Shawarma- Dubai
(Image/ Source: cookingwithanadi.com)
Dubai might be the largest, most expensive city in the United Arab Emirates (not to mention the most glamorous), but it doesn't mean you can't get your hands on some cheap, wholesome street food. A tasty chicken or beef shawarma will set you back just one buck at most vendors, which is pretty amazing value.
29. Veggie kimbap rolls- South Korea
(Image/ Source: thematharukitchen.com)
Korean kimbaps are the South Korean version of vegetarian sushi, and typically consist of rice and seaweed filled with yellow pickled radish, spinach, sliced carrots and eggs. This mixture is then wrapped up and cut into handy bite-sized pieces. A full roll will normally cost 900 Korean Won, which equates to $1.
30. Pintxo- Spain
(Image/ Source: lovefood.com)
If you're spending some time in the Basque region of Spain, make sure you try some pintxo while you're there! This is a traditional Spanish snack that is made up of chicken, beef or fish, Spanish vegetables and pickles served on top of fresh crusty bread. The word pintxo is also used to describe small plates of food, just like tapas.
31. Half A Bottle Of Red Wine: Hungary
Image Source / ter-ra-ve-nos
You might be disappointed about the idea of not being able to enjoy a full bottle of wine, but think about it – only $1 dollar for half a bottle of red wine is an absolute bargain. Hungary is actually one of the cheapest places in Europe to visit.
32. A Bowl Of Noodles: Thailand
Image Source / HuffPost
Outside of Bangkok, the cost of living in Thailand is actually pretty cheap, which means you have a lot of cheap meal options if you're travelling there. For street food especially you can pick up bargains, which includes a tasty bowl of noodles equivalent to $1!
33. A Loaf Of Bread: Iraq
Image Source / The Fresh Loaf
You can grab bread for a pretty low cost in the Middle East, and Iraq is no exception. A whole loaf of bread in Iraq will only set you back by a dollar. Other countries near to Iraq also offer bread at ridiculously cheap prices.
34. Arepa: Colombia
Image Source / Wikipedia
Arepa con queso is a South American food that's cornmeal cake with cheese – and this is what you can bag for a dollar in Colombia from street vendors. Colombia is known for its delicious and hearty food, and when it only costs a dollar, you definitely can't complain at that!
35. Aji de Gallina: Peru
Image Source / Keyingredient
This dish sold by street vendors in Peru is a chicken dish made with aji amarillo peppers. It comes with a cream sauce, walnuts, rice and boiled potatoes. All of this for only a dollar! Sounds like more than enough food, doesn't it?
36. Tanduay Rum: Philippines
Image Source / The Street Food Guy
If you enjoy a drink or two, especially on vacation, then the Philippines might be where you want to go. Alcohol is really cheap in this country, and you can get a small bottle of Tanduay Rum for around 53 Filipino Pesos, or a dollar.
37. McDonald's Slushie: Australia
Image Source / Mashed
You might be surprised – and a little jealous – to even learn that some McDonald's in the world do have slushies! And in Australia, you can enjoy a large slushie (yes, it's even a large) for only a dollar. A dollar will also get you a frozen Coke if you'd prefer.
38. Six Empanadas: Colombia
Image Source / cookpad.com
Empanadas are a very popular street food in Colombia – probably the most popular – and the good news is you can grab a bunch for only a dollar. For $1, you can get 6 of these delicious dumpling-like items made with beef, chicken, potatoes, cheese or rice.
39. Public Transportation: Turkey
Image Source / Istanbul Insider
If you happen to want to take public transport from Istanbul to Kadıköy, on the Asian shore, then you can definitely do so with a dollar. You can take a train ride into the city's center, steeped in history, in Sultanahmet.
40. Two Cups Of Coffee: Portugal
Image Source / Lydia Snider
Portugal does has some reasonably priced food and drink despite being a European tourist hotspot, and one of these bargains includes what you can get for a dollar. Not just one cup of coffee – which would be a good deal enough – but two cups!
41. Chipsi Mayai: Tanzania
Image Source / Pinterest
Chipsi Mayai is a traditional potato and egg omelette from Tanzania. It's deep-fried and then sold by local street vendors for just 90 cents. So you'd even get change out of a dollar! This delicious dish can also be served with rice.
42. Two-And-A-Half Pounds Of Rice: The Philippines
Image Source / ViralNova
The Banaue Rice Terraces are located in the Philippines, which means rice is very well spread throughout the country. So it may come as no surprise you can get a good deal on rice with only a dollar, because it's very cheap to buy. $1 will actually get you two-and-a-half pounds of rice.
43. A Train From The Airport: Lithuania
Image Source / Kiwitaxi
If you want to take the train from Vilnius Airport into the city centre, all you need is a dollar – and you'll still get change, because it's only 89 cents. Lithuana can be very money-friendly, and Vilnius – the capital city – is always worth exploring, especially for such a cheap train fare from the airport!
44. Half A Litre Of Milk: Iceland
Image Source / Balgove Larder
Run out of milk during your trip to Iceland? Don't worry, you can grab half a litre from the local grocery store for only a dollar. This amounts to around 97.60 Icelandic króna, which is a bargain for much-needed milk for your morning cuppa.
45. Public Restroom: Finland
Image Source / BeLonging
Does this count as a bargain price when you have to pay for something that's not your fault? Some countries don't charge to use public restrooms, but some do, including Finland. Either way, you'll be able to use a buck to use public toilets in this country. But for your money you're also getting access to much cleaner public loos.
46. A Piggelin Ice Cream Ice Pop: Sweden
Image Source / Abillion
The ice cream company in Sweden, GB Glace, produces the Piggelin ice pop, which is a cheap and cheerful ice cream popsicle you can get for only a dollar. It was first released back in 1972 and has proved one of the most popular and inexpensive GB Glace treats!
47. Eight Minutes Of Karaoke: South Korea
Image Source / theworld.org
You can hire out a whole karaoke room in South Korea, and the total price for the room equates to around 8 minutes of singalong time for a dollar. Now it's up to you whether you want to use that buck for an extra long song, like Bohemian Rhapsody, or you wanna go for three x 2 minute ballads. Depends how sick everyone is of your singing, we guess!
48. A Bowl Of Pho: Vietnam
Image Source / TripAdvisor
Pho is a broth and rice noodle dish popular in Vietnam; it's also made with sliced meat, like chicken, beef or duck, as well as fish sauce and vegetables. You can get it topped with some herbs like mint or basil. You can easily find a bowl of pho anywhere in this country, and it'll only cost you a dollar.
49. A Baguette: France
Image Source / The Fresh Loaf
If you're going to France, then chances are you're going to want a baguette. Well, luckily, you can both get one (of course) and also get one for the bargain price of a dollar. You may even be able to get a baguette less than that, as they go for around 50 cent to a dollar.
50. Four Pounds Of Potatoes: Russia
Image Source / Live Science
If for some reason you do want a lot of potatoes when you go to Russia, then the good news is that a dollar will get you about four and a half pounds of potatoes. This is because the cost of living in Russia is lower than the cost of living in the US.