Remember when Eminem rapped the lyrics: "My baby girl keeps gettin' older"?
Well, his baby girl Hailie Scott Mathers – the subject of many of his songs – is definitely no long a baby.
Yep, the adorable blonde kid whose voice appears on '97 Bonnie & Clyde' is officially a grown-up. Here's what she looks like now…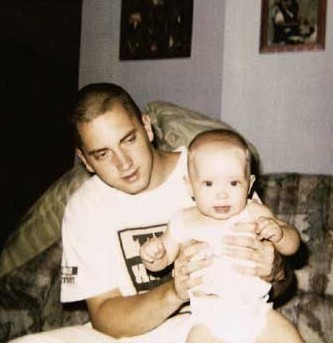 She Was A Christmas Baby
Let's start with the basics… Hailie Jade – who's currently 23 years old – was born on December 25, 1995.
And look how adorable she was!
She Has Been Eminem's Inspiration
In a 2002 interview, Eminem revealed….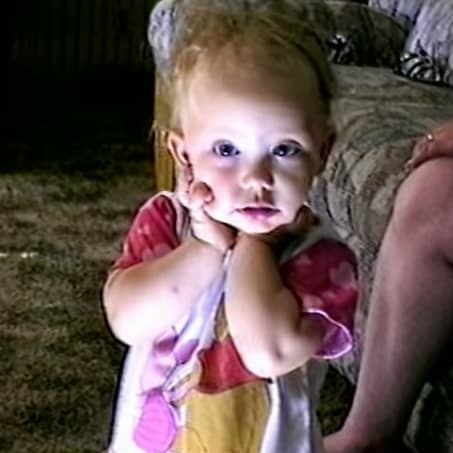 'She has been my main source of drive and motivation, especially when she was first born. I didn't have a career yet, I didn't have money, I didn't have a place to live. 'I think that kicked me in the a*** harder knowing, "How am I going to raise her?"
Her Mother Is Kim Scott And Her Dad Is Marshall Mathers…
When we think of Kim and Eminem's notoriously tumultuous relationship, we don't exactly think of a loving, nurturing environment to bring up a baby in…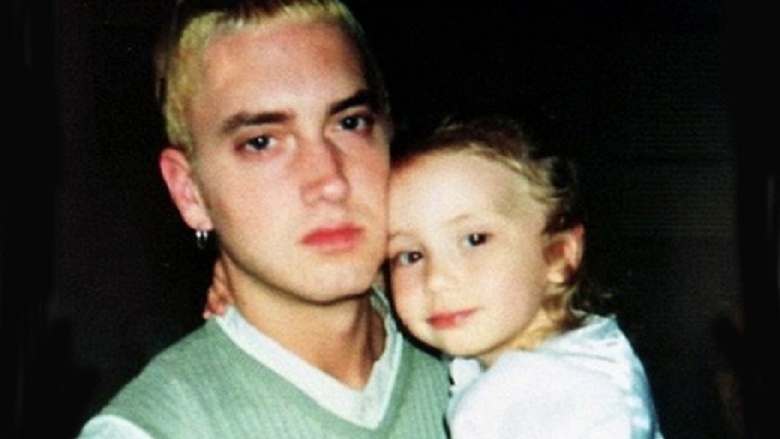 But despite her parent's rocky relationship, Hailie admitted to growing up being loved and supported by both of her parents in equal measure – aw!
She's A Daddy's Girl
Although she revealed: "My mother and father are both influential because they have pushed me to be the person I am and have given me all the support to achieve what I have."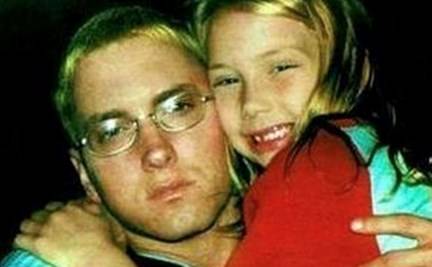 Hailie is definitely a daddy's girl!
She Is The Subject Of Many Of Her Dad's Songs
Eminem has dedicated many songs to his first daughter…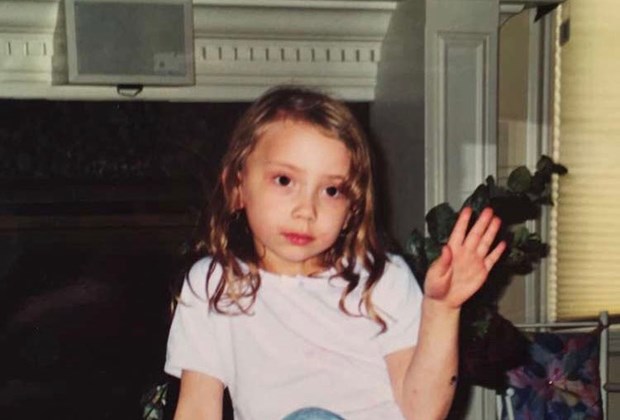 Well, the cute little girl's voice on that record (yes, the one about killing Kim) is actually Hailie's.
The Six Year Old Set A World Record
Thanks to that goofy one-liner, Hailie received a Guinness World Record award for the 'Youngest R&B chart entrant'.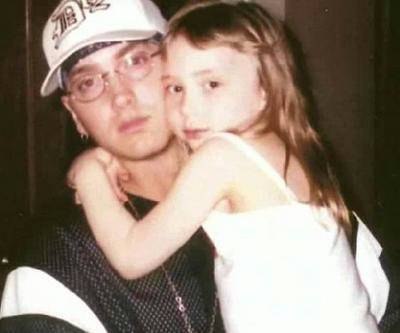 She was just 6 years and 210 years old when the song was released.
Hailie's Mother Didn't Even Know Her Daughter Appeared On Eminem's Album
Kim was less than impressed when Eminem 'fessed up to what he'd done.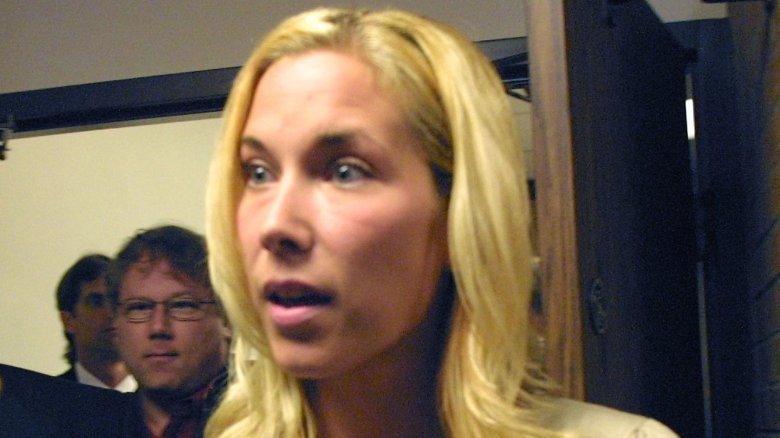 He'd allegedly told Kim he was taking Hailie to Chuck E.Cheese – when he was actually taking her to the studio.
Her Mum And Dad Got Married And Divorced TWICE
When Hailie was 4, Eminem and Kim tied the knot…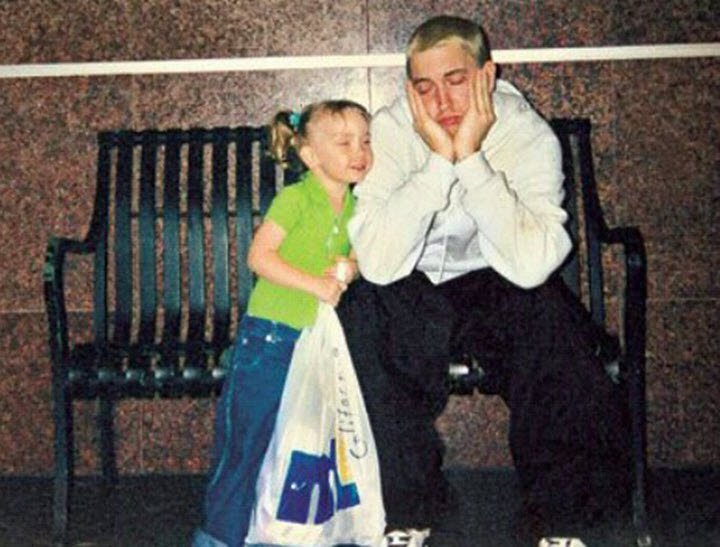 They later divorced in 2001, then re-married in 2006, before divorcing again that same year.
She's Got Siblings
She grew up with her cousin Alaina, who was adopted by the rapper and his then-wife Kim after Kim's sister, Dawn, passed away.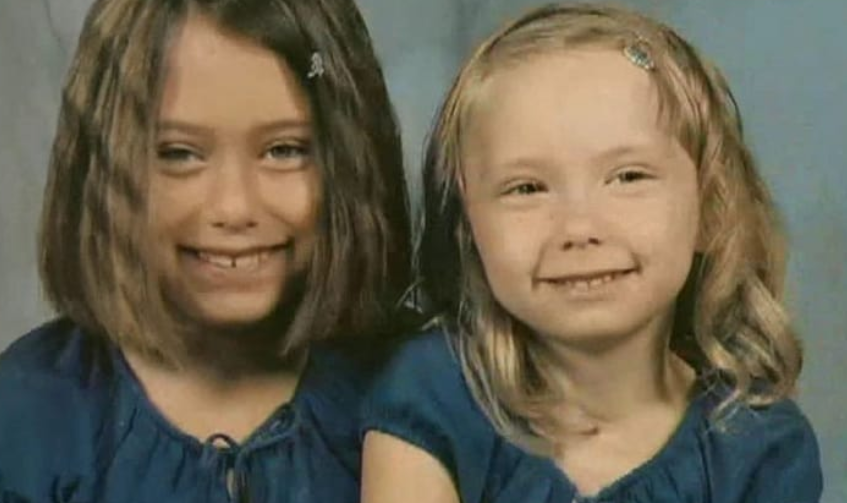 Alaina has two brothers Patrick and Adam but unlike Alaina, Eminem is not their legal guardian. Keeping up!?
Whitney Is Her Half-Sister
Hailie's other sister – Whitney – is her mum, Kim's, daughter from a past relationship.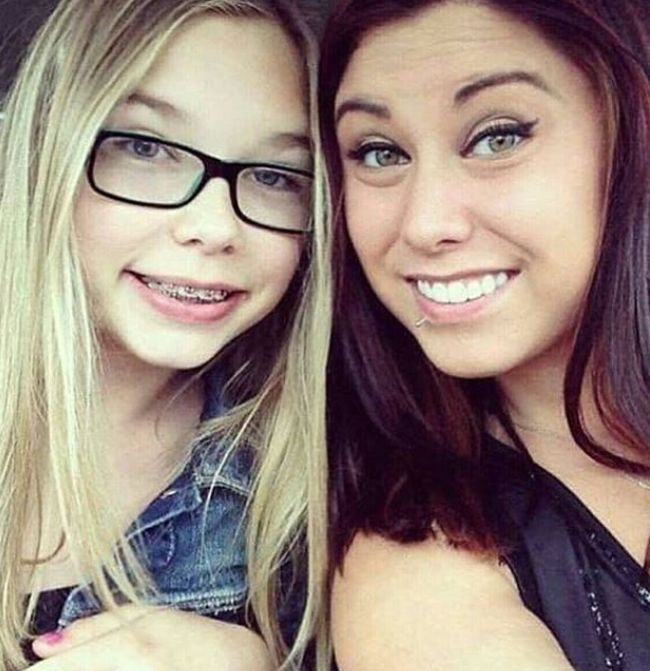 Kim also has a son called Parker (Whitney's sister) but it's understood Eminem is not his legal guardian.
She Got A Public School Education
You'd think that the daughter of Eminem would go to an exclusive, private boarding school, right?!
rtk_adunit_top]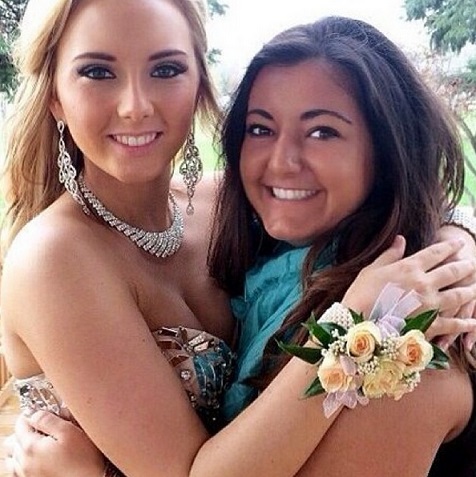 Well, surprisingly Hailie attended a public school in Michigan – the same county where her dad grew up.
She Was Well Liked In School
According to parents from her school, Hailie was smart, athletic and caring as a student…
There's no doubt that being Eminem's daughter – although she goes by her mother's maiden name for anonymity – would make you pretty popular in school – and it looks like she managed to bag herself a hot date for prom!
She Was Homecoming Queen
In fact, Hailie was so well-liked that she was crowned Homecoming Queen back in 2013 when she graduated high school – voted for by her peers.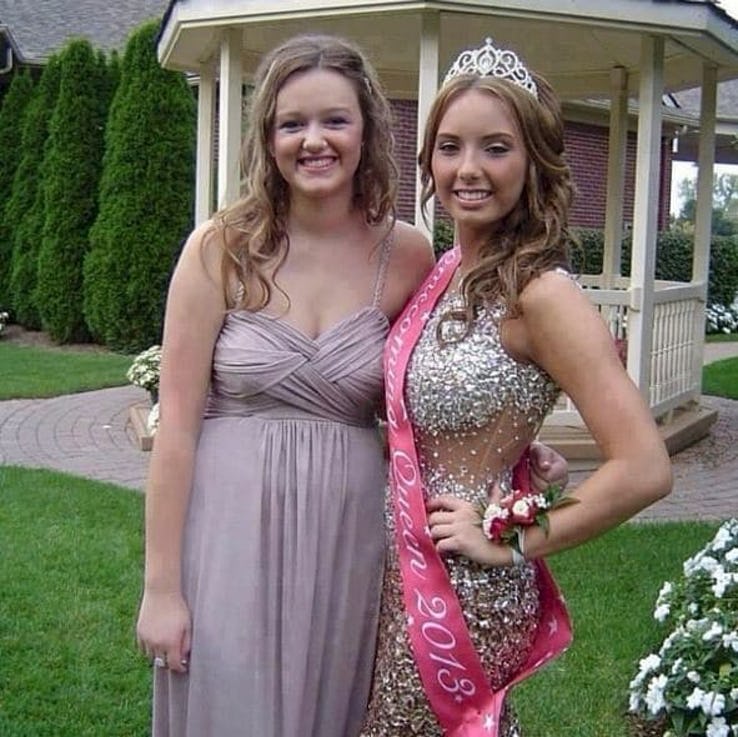 She was accompanied by her mom – Kim – to receive her award while her poppa watched from the cafeteria (for obvious reasons…).
Hailie Went On To College
After her academic success in high school, Hailie scored herself a place at Michigan State University.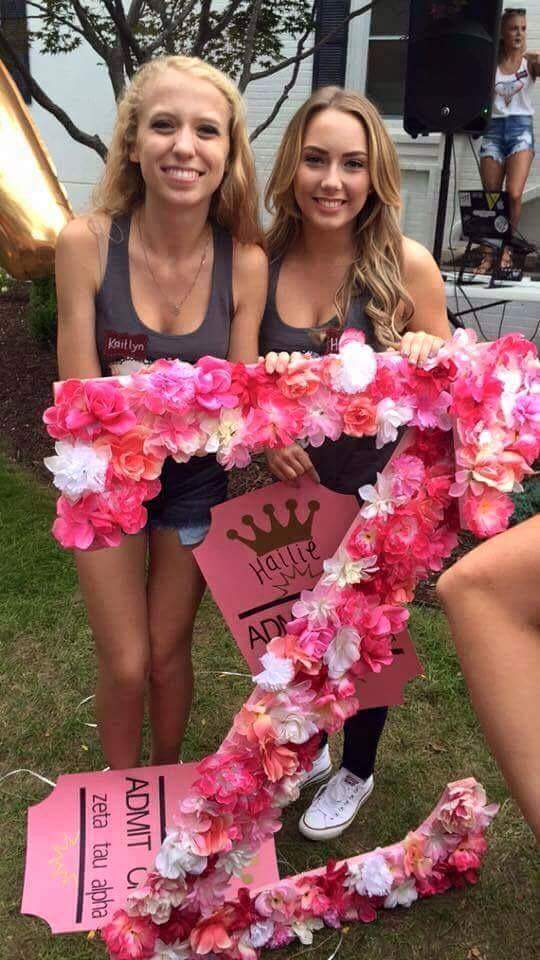 In her high school's newsletter, the Homecoming Queen stated that her career plans were to go into psychology or entrepreneurship.
She Was A Top Student At University
Not only does Hailie have brains, but when it came to getting involved in activities at college, she certainly didn't mess around.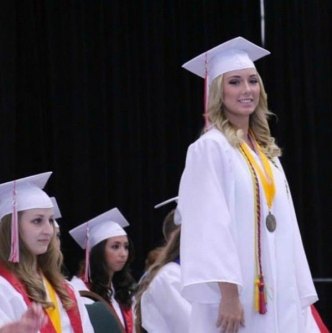 She was a member of the National Honor Society, the art club, the volleyball team and student council.
She's still close with her sisters
Hailie and her half-sisters have maintained a close relationship.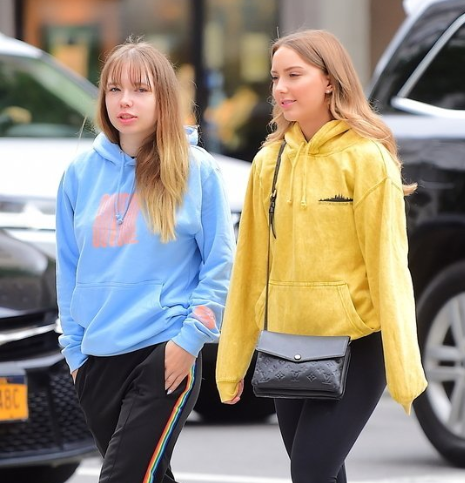 They're regularly snapped shopping and just hanging out together.
Eminem Is Also Close With His Other Daughters
Hailie's not the only daughter to have songs dedicated to her…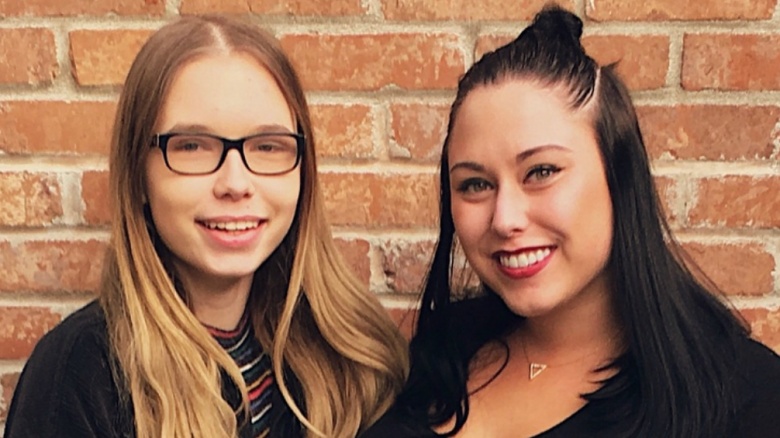 Alaina (Lainie) was adopted in 2002, two years before Eminem launched Mockingbird, where he wrote "Lainie — Uncle's crazy, ain't he? Yeah, but he loves you, girl, and you better know it." 
She Got Attention From Rapper Machine Gun Kelly
The rapper, unfortunately, got on the wrong side of his hero, Eminem, when he tweeted that his daughter was "hot".
Hailie was only 16 years old at the time.
She Had Beef With Taylor Swift
She used to really, really like One Direction…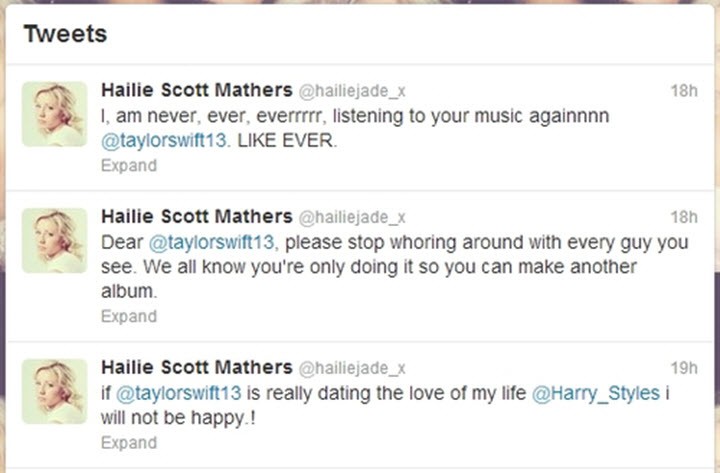 Oh and she really, really hated Taylor Swift…
She Loves Adventure
On spring break, Hailie and her girlfriends visited Punta Cana, Dominican Republic.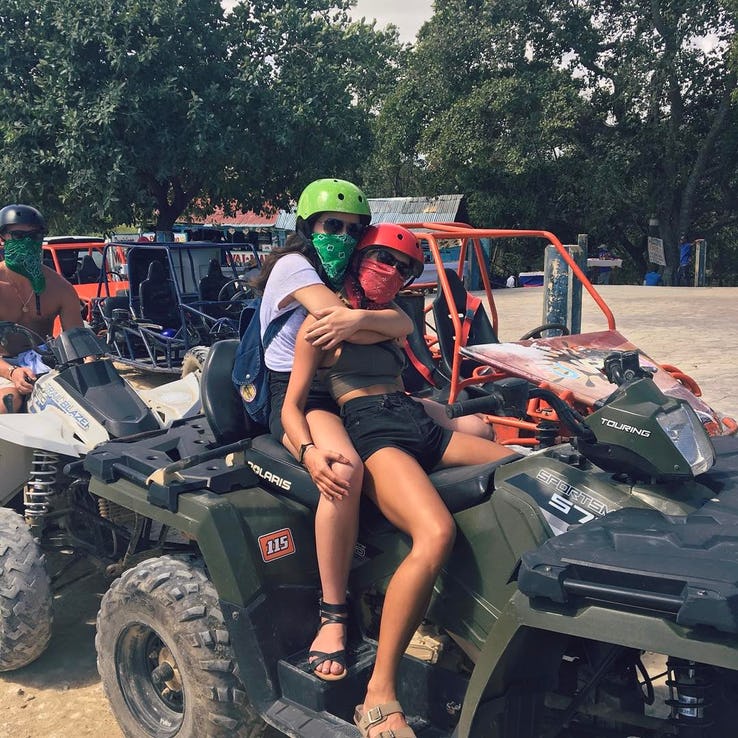 Which looked…. well, pretty darn fun!
And Obviously Keen To Try New Outdoor Sports
Always on the lookout for a new adventure.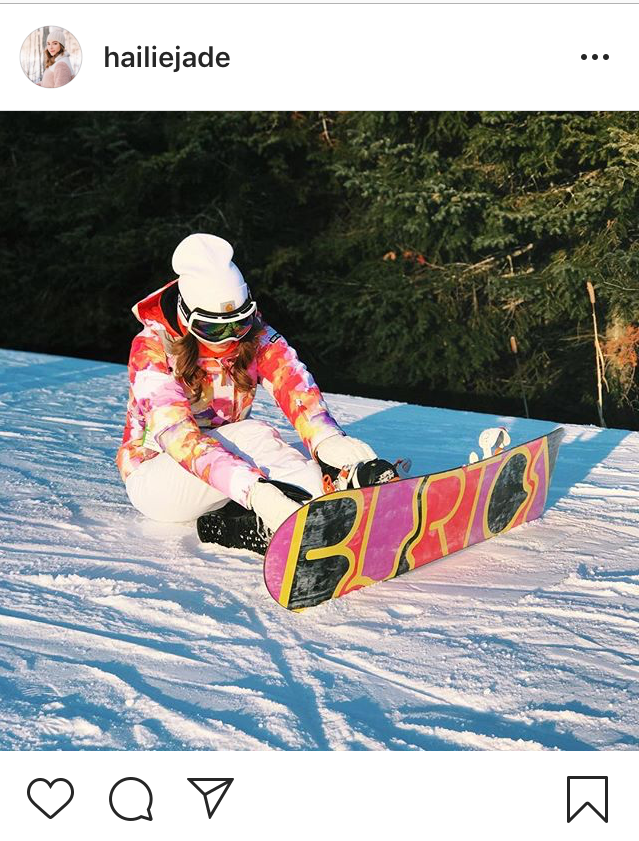 Hailie admitted that she isn't the best snowboarder, though.
She's Close With Her School Friends
Despite her fame, Hailie's maintained good friendships with her peers from high school.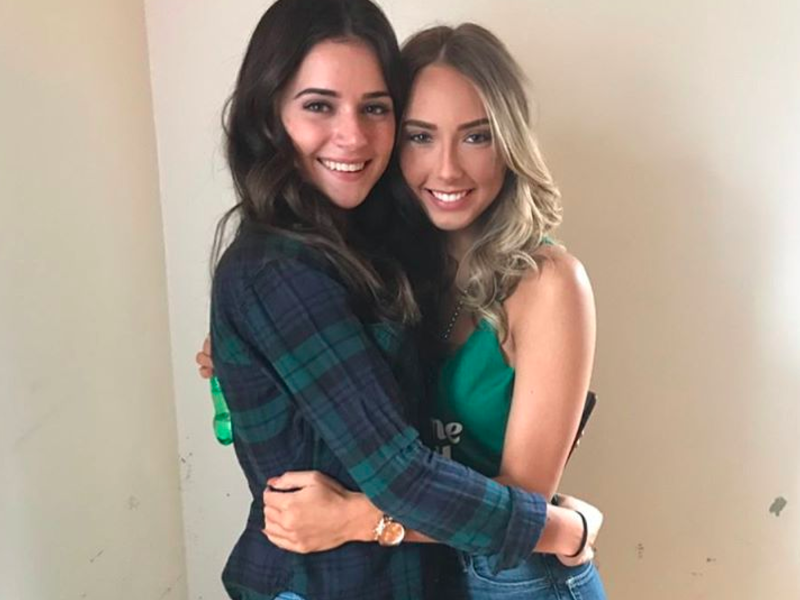 She often shares photos of her nearest and dearest on her social media platforms.
She's Bagged Herself a BF
Sorry guys, you're out of luck. Hailie is in a relationship with the hunky Evan McClintock.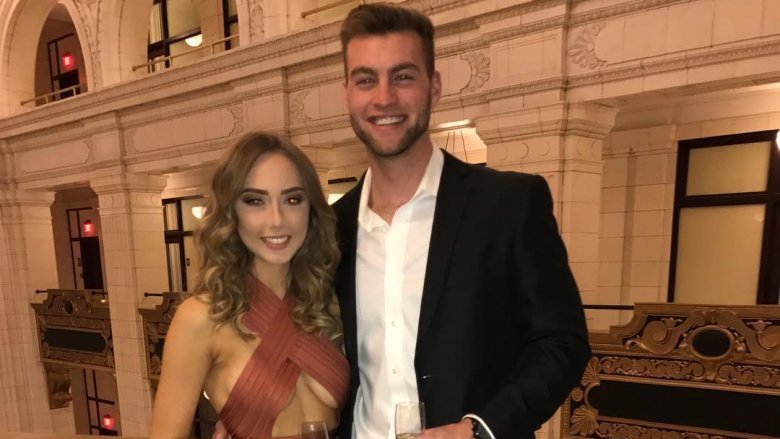 Evan and Hailie met at University – apparently Eminem is "approving of their relationship" – well, that must be a relief (remember his feud with Machine Gun Kelly…)!
Hailie Loves Her Dog
But Evan isn't the only love in Hailie's life.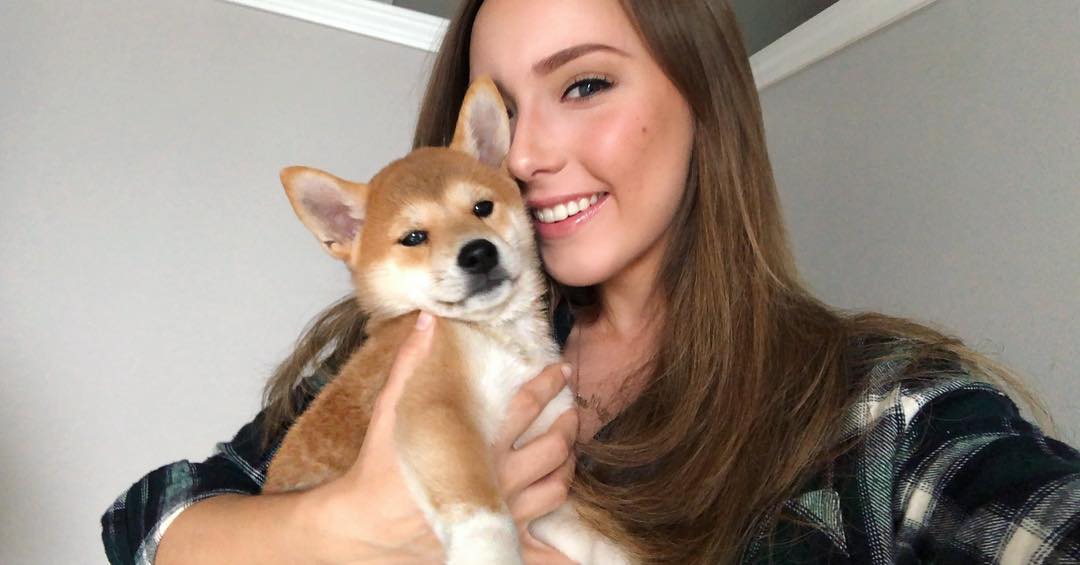 Featuring in five of her twenty-five Instagram photos is Hailie's adorable dog, Lottie.
Live Music Is Her Thing
When she's not holidaying with her boyfriend or walking her dog, Hailie enjoys attending music festivals.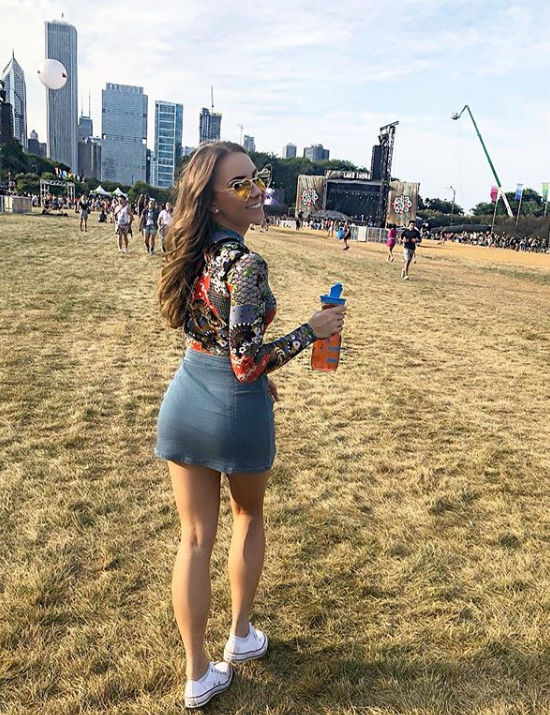 She's even crashed a few of her dad's gigs!
She's Insta Famous
It probably comes as no surprise that Hailie has a whopping 1.4 million followers (although that's a drop in the ocean compared to her dad's 24.6 million)…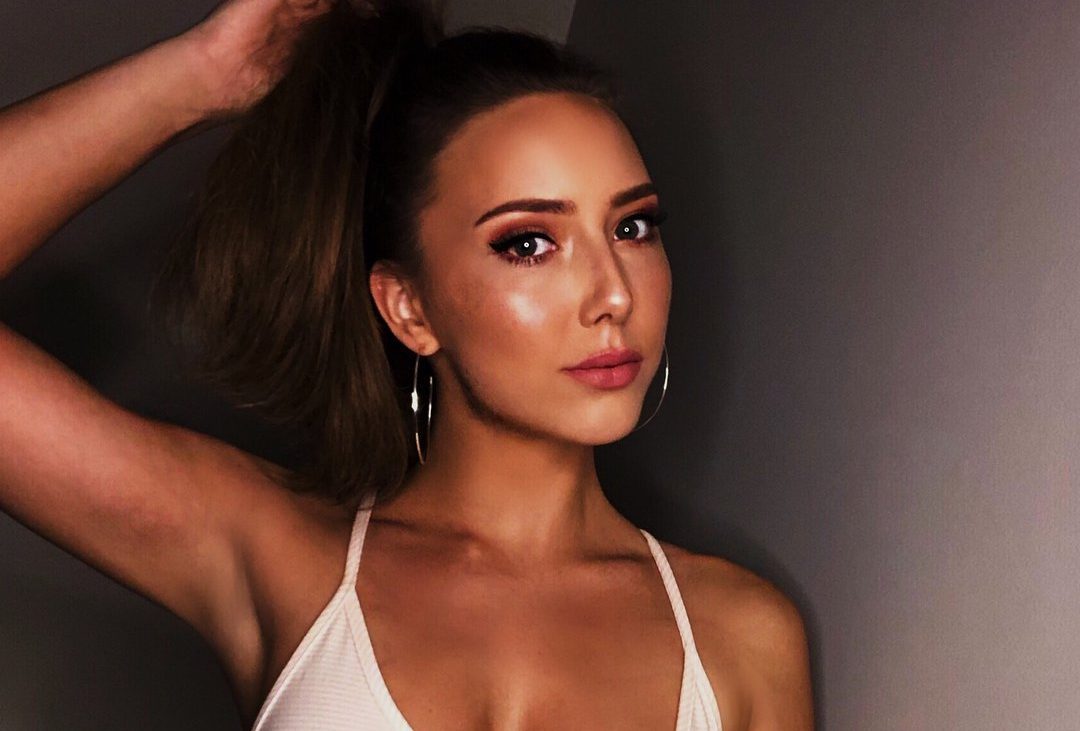 As well as photos of her furry friends, she posts selfies and outfit images too!
Hailie's Making Money
Using the fashion app LIKETOKNOW.it, the rapper's daughter shares details of her sought-after outfits.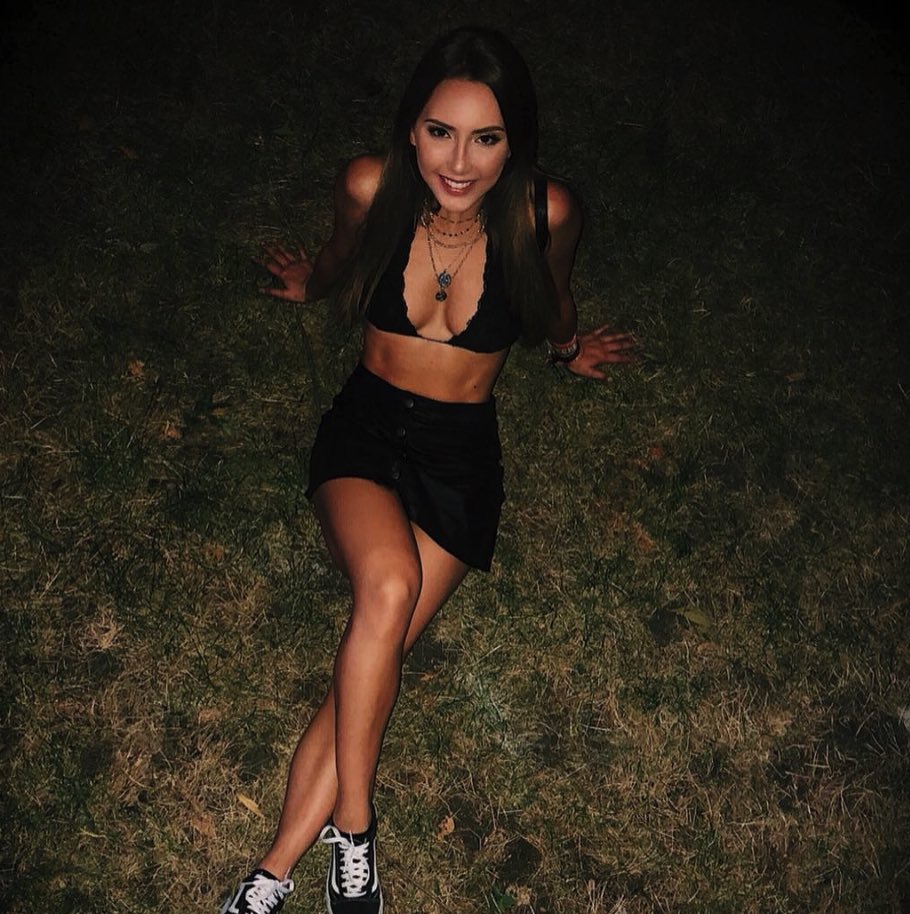 Monetising on her impressive following, every time someone buys an item of clothing that Hailie endorses, she gets a cut – clever!
She's Not Afraid To Try New Poses For Social Media
Hailie's the pro at getting awesome shots, and she's not even afraid to climb trees to show off her bod, it would seem.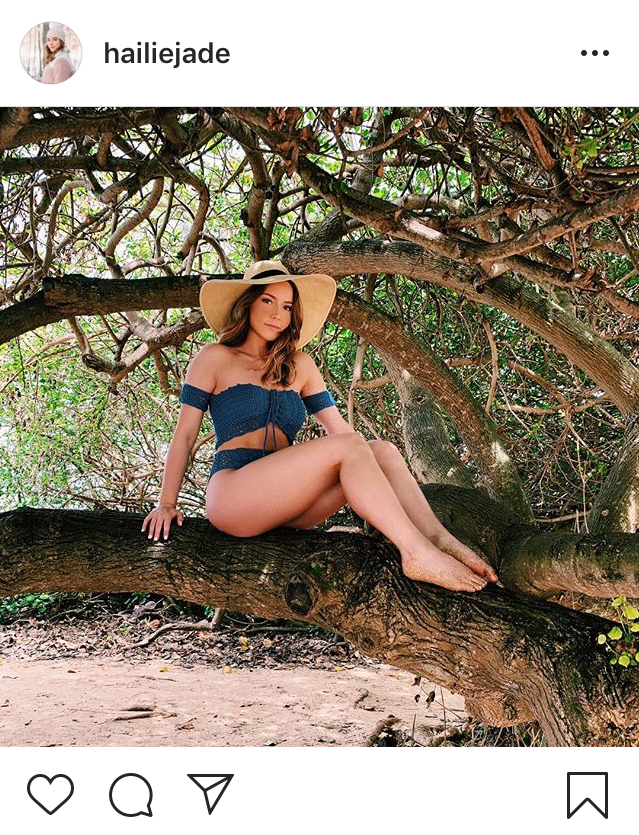 To be fair it doesn't look like she chose a tall one, though.
She Doesn't Swear
As bizarre as it sounds, the rapper who featured Hailie on a record about killing her own mother, also enforced a 'no swearing' policy as a child.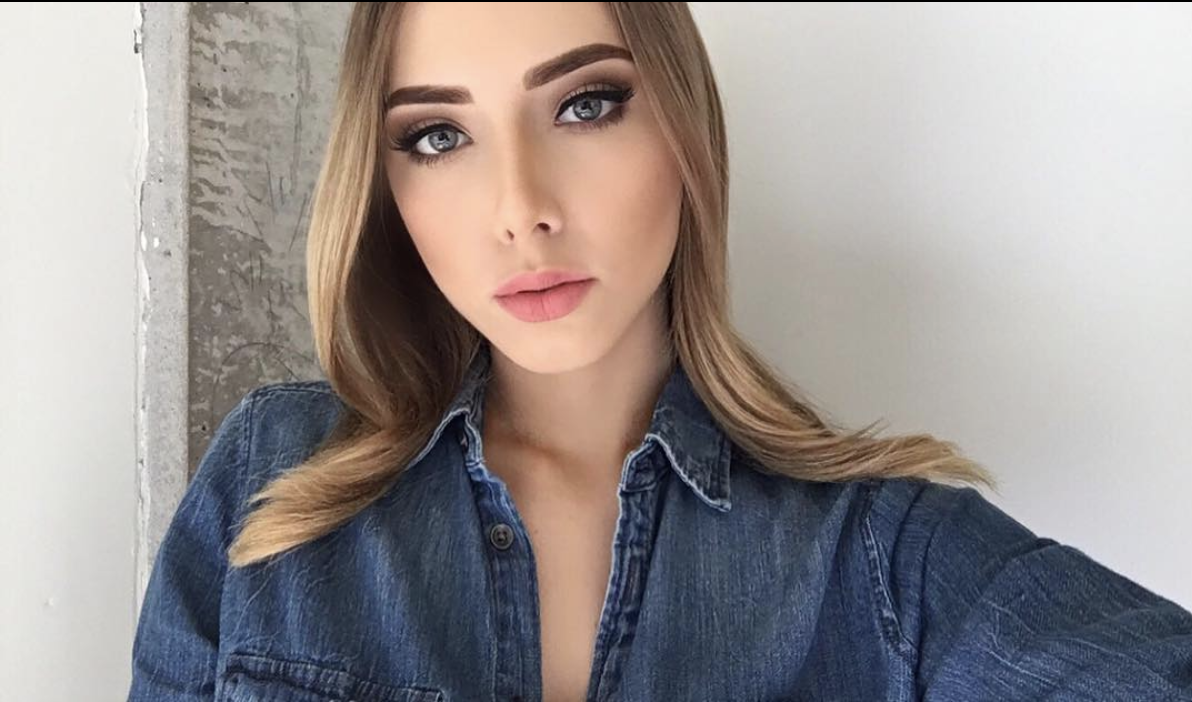 She's kept her mouth clean since!
She Definitely Keeps Fit
As well as walking her beloved dog, Hailie attends fitness classes such as Pure Barre.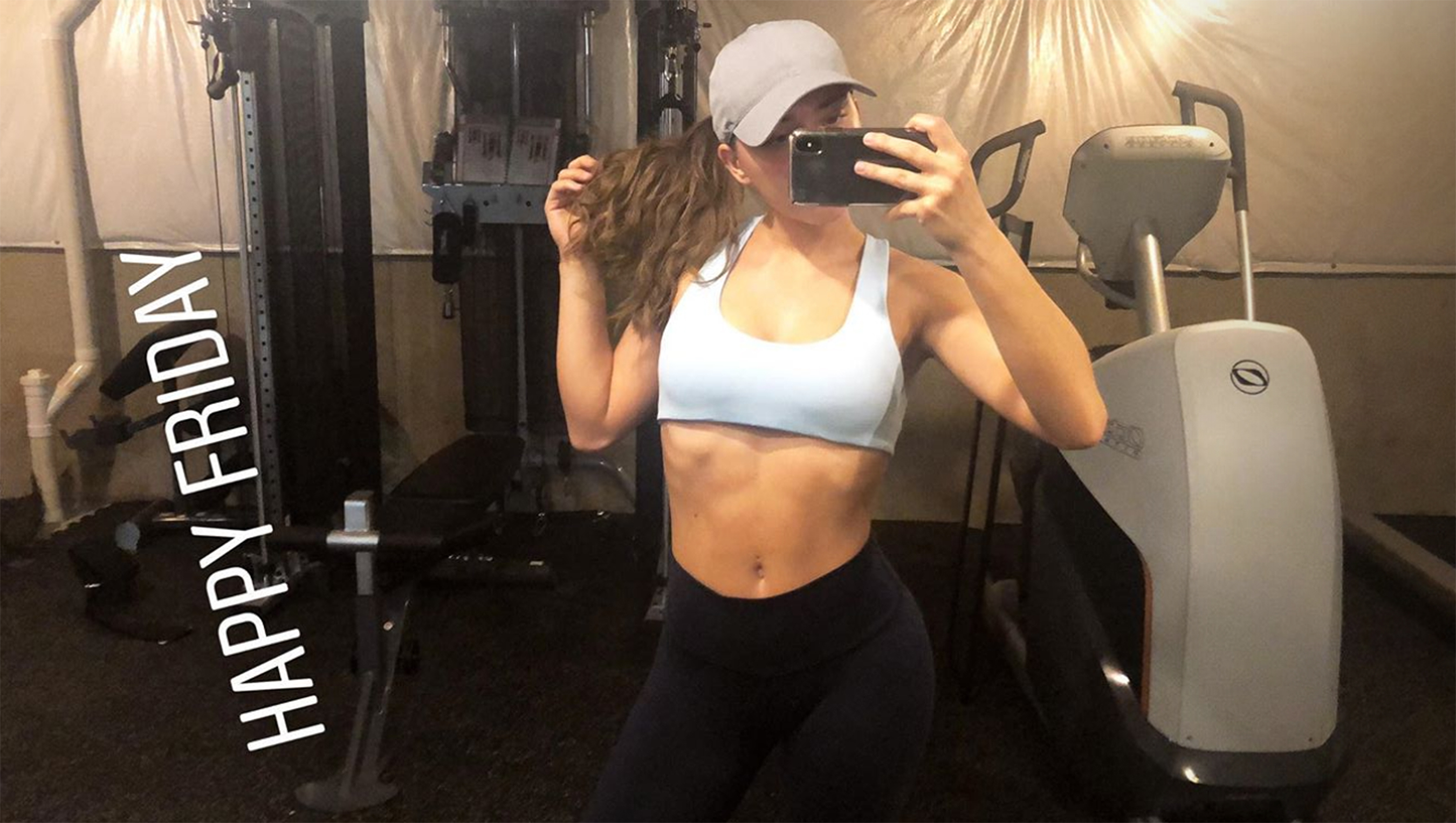 Like many other influencers, she's even let us in on a few of her workouts.
Hailie's Got Abs Of Steel
All those gym sessions have been paying off…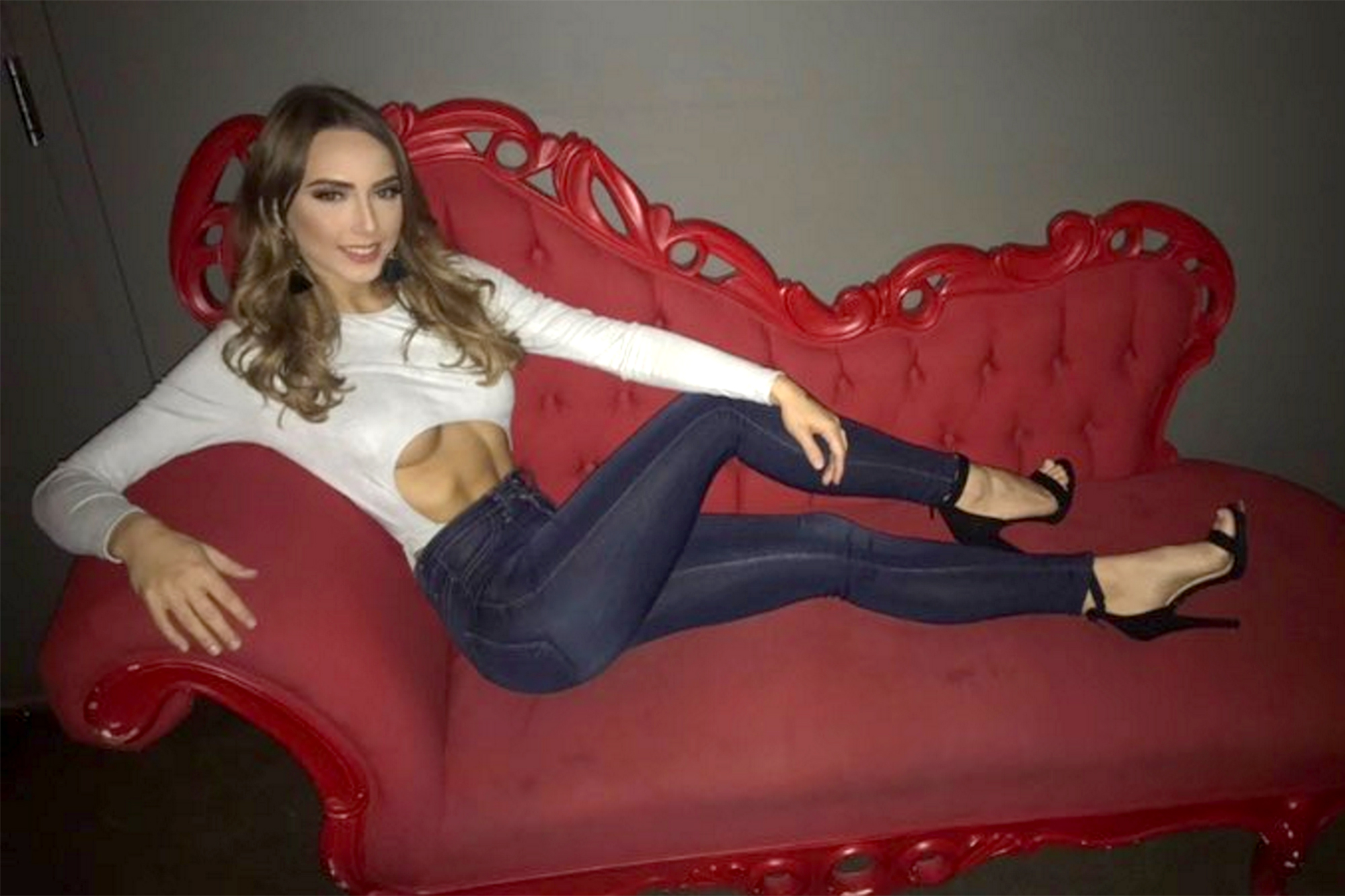 Hailie's not afraid to show off her abs.
Her Workouts Aren't Just Indoors
It's not all gym classes and sit-ups for Hailie…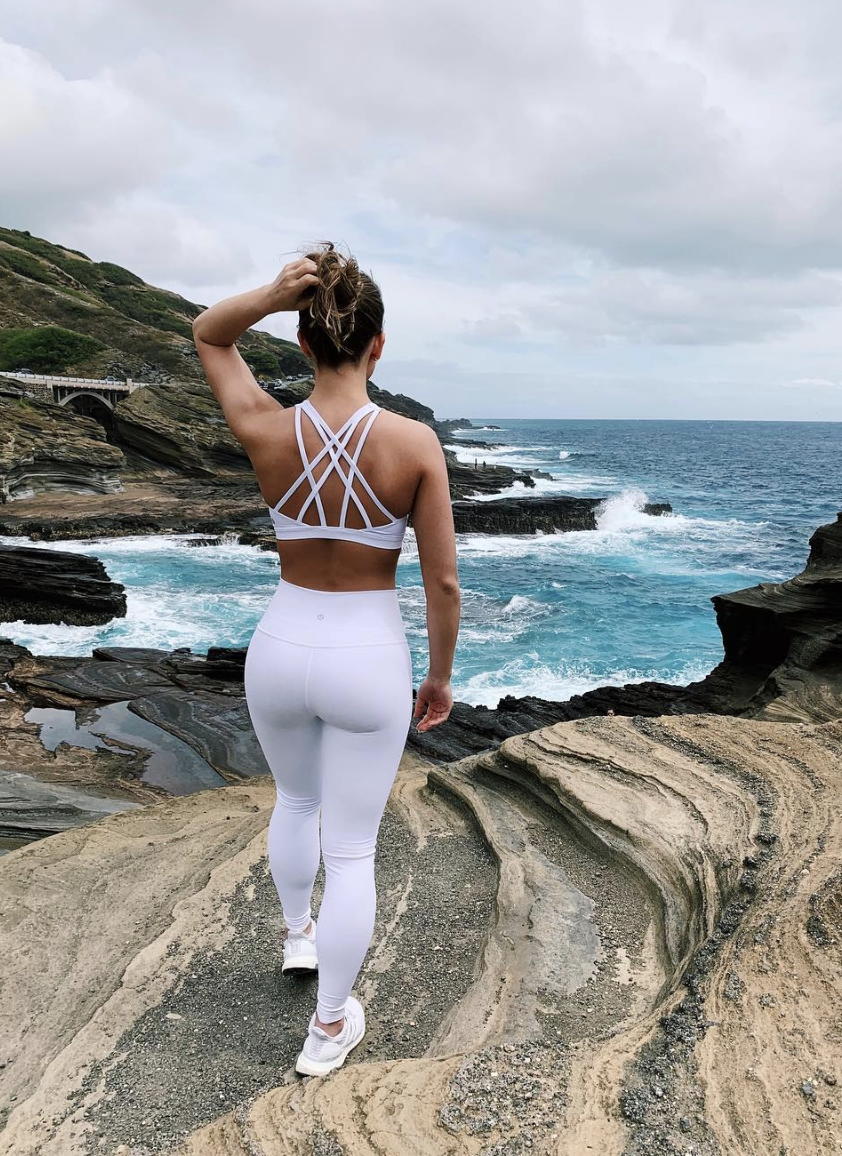 Eminem's daughter LOVES the outdoors too.
She's Not Afraid Of A Throwback Photo
We're sure Hailie has a bucket load of adorable snaps from her younger days.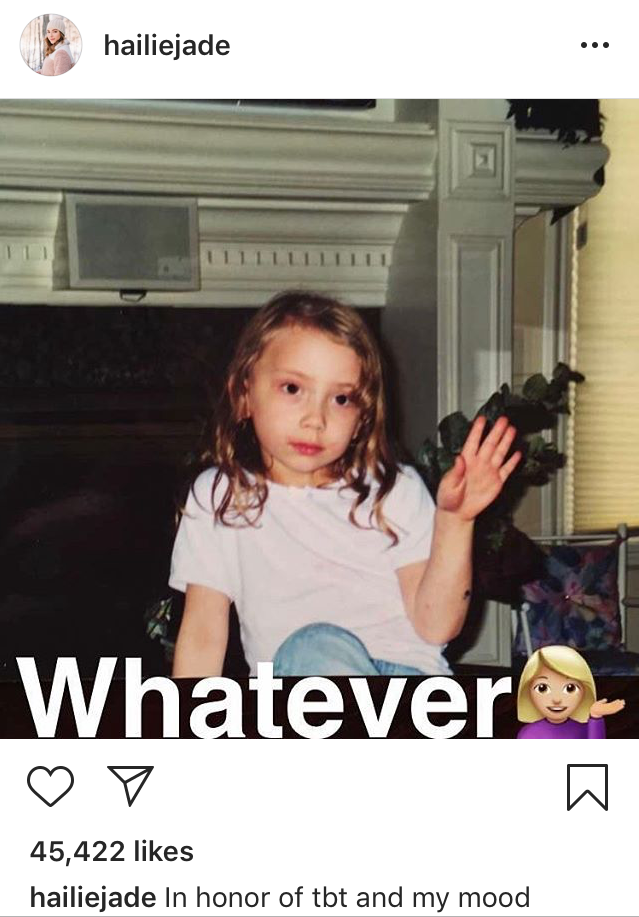 Let's hope she keeps sharing them with us.
She Shows Appreciation For Street Art
It's natural when she travels so much that she's bound to discover cool graffiti and post it for our viewing enjoyment.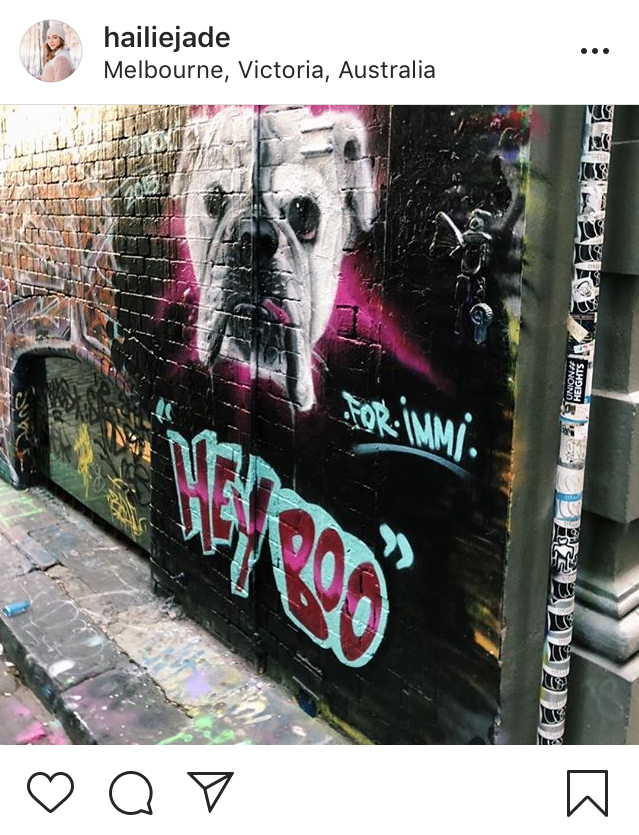 Maybe it makes her reminisce about her own doggy.
Her Drink Of Choice Is Champagne
Although she doesn't drink often…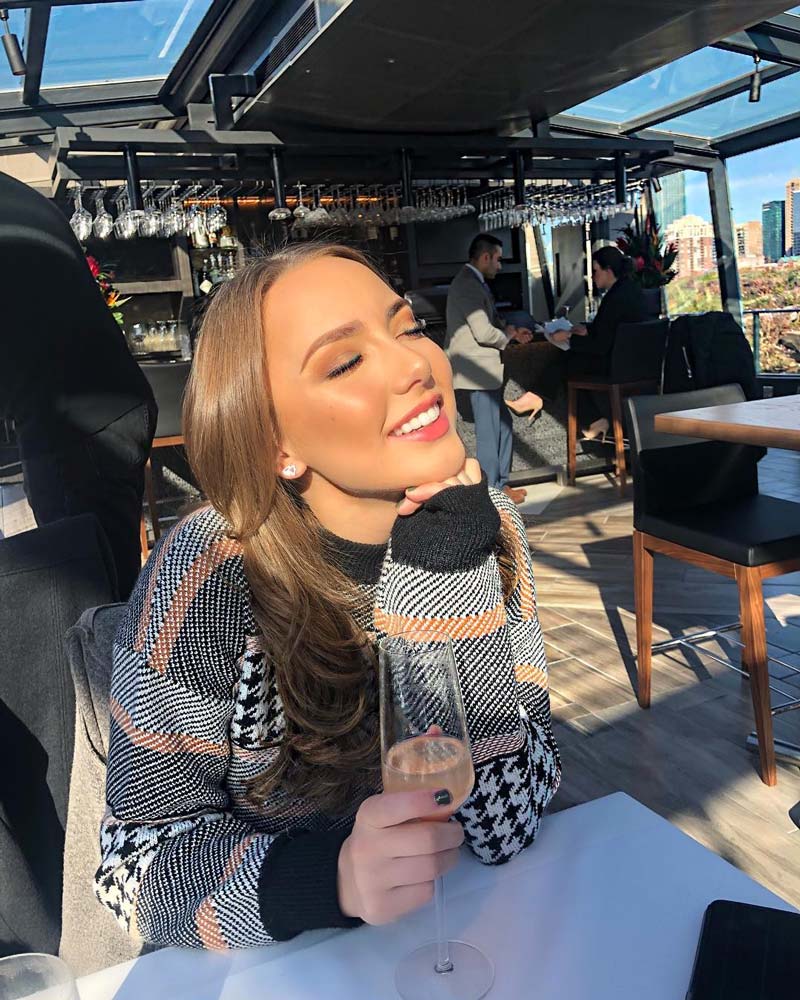 When she does, her tipple of choice is, of course, champagne.
Eminem Credits A Lot Of His Success To Her
The rapper has said that his daughter was his main source of inspiration and motivation to earn money.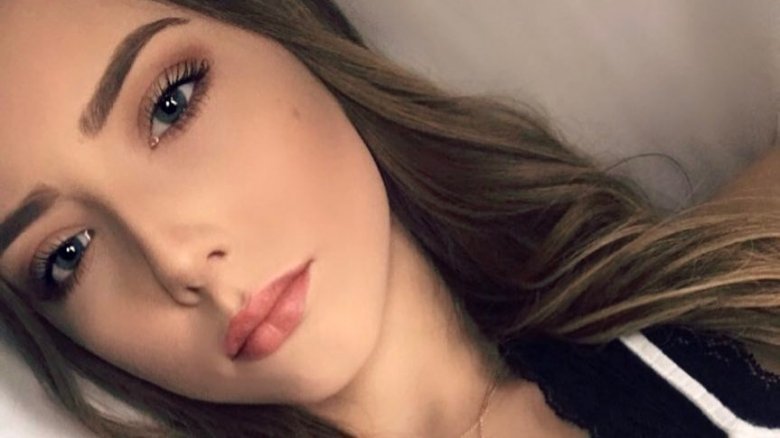 He has said Hailie is his driving force to stay busy.
She's Also A Fan Of The Bikini Selfie
And why not, when you look like that?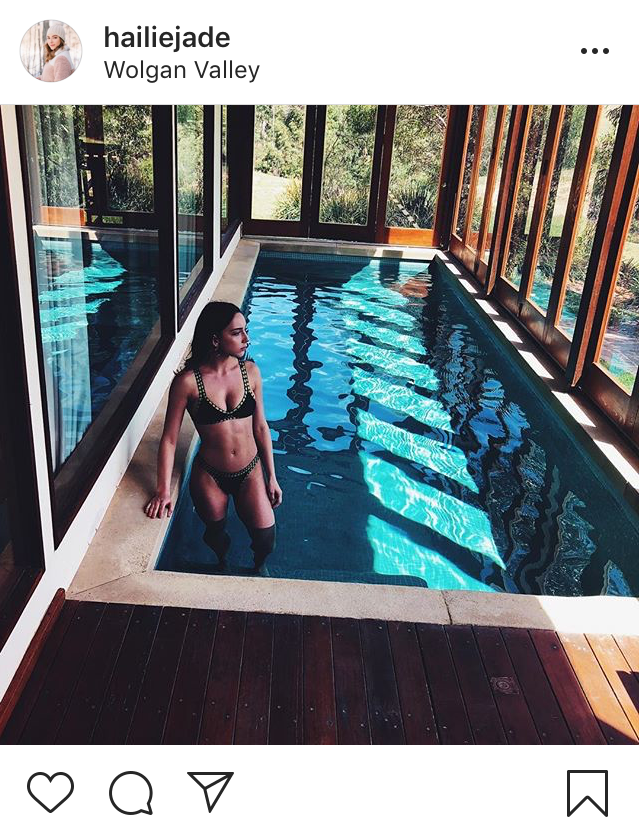 Abs for days.
Hailie Has Been Victim To People Posing Online As Her…
A Twitter account with the name @Angry_Blonde claimed to be Hailie Mathers at 15 year old, and the activity included inspirational quotes and strange words of wisdom.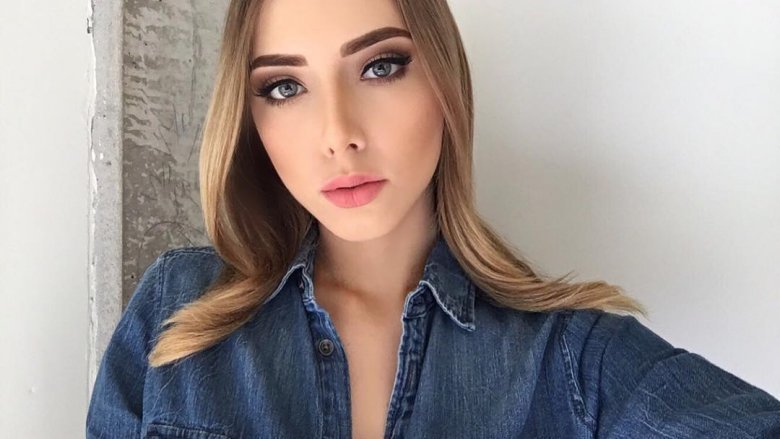 Eventually, Eminem's rep made a statement declaring that the account was fake.
… More Than Once
As if one time wasn't bad enough, another faker called @hailiejade_x tried the same trick the year after, forcing Eminem's rep to make a statement once again.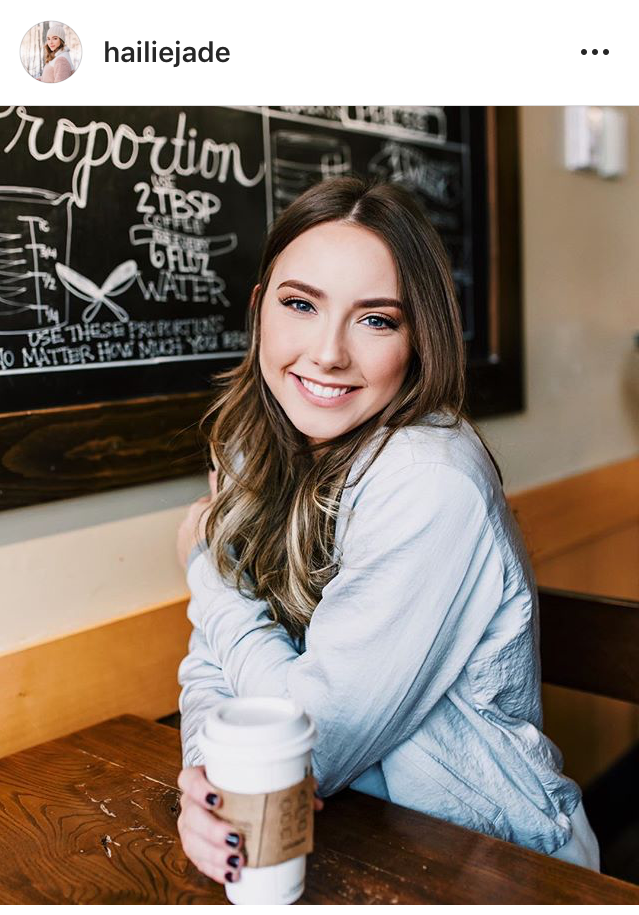 Obviously everybody wants to be Hailie.
As A Result, She Officially Doesn't Have A Twitter Account
She even states it as her tagline on other social media.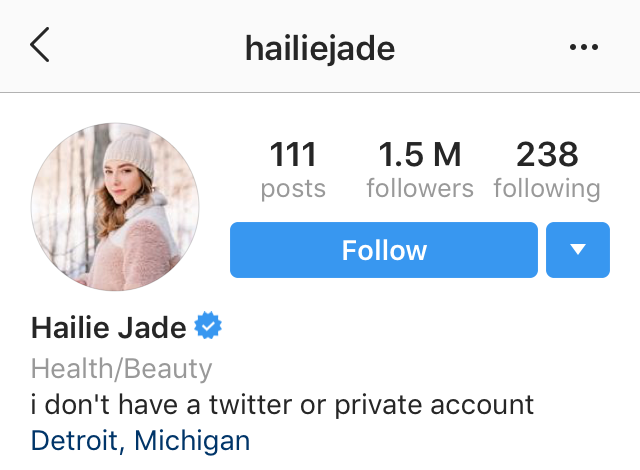 I really don't blame her if she's going to have her identity stolen.
She Loves To Vacay
When she goes on holiday, she like to stay for at least a month!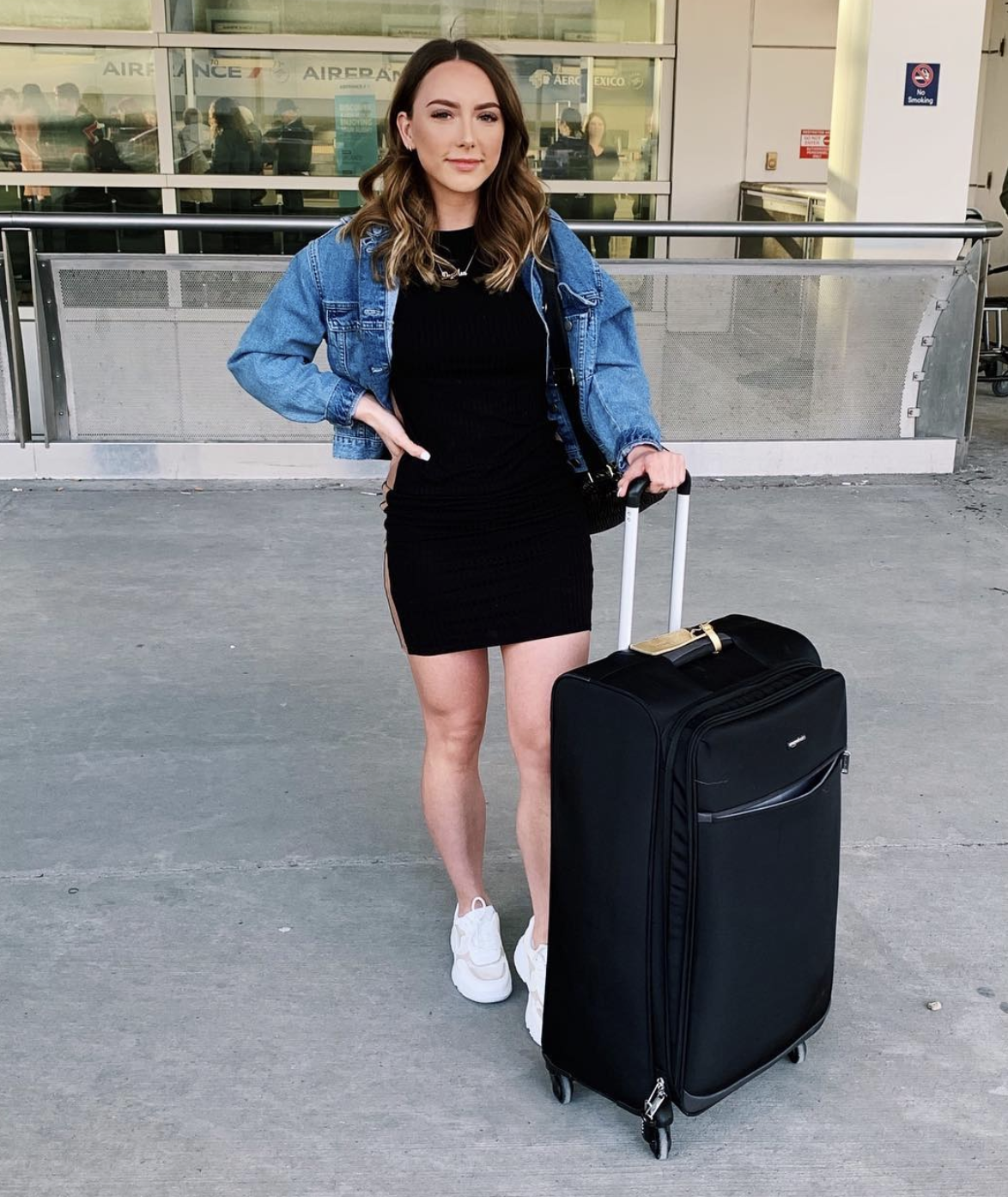 And let's face it – do we blame her?
She Loves Hawaii
Even when she's not there, she's thinking of being there.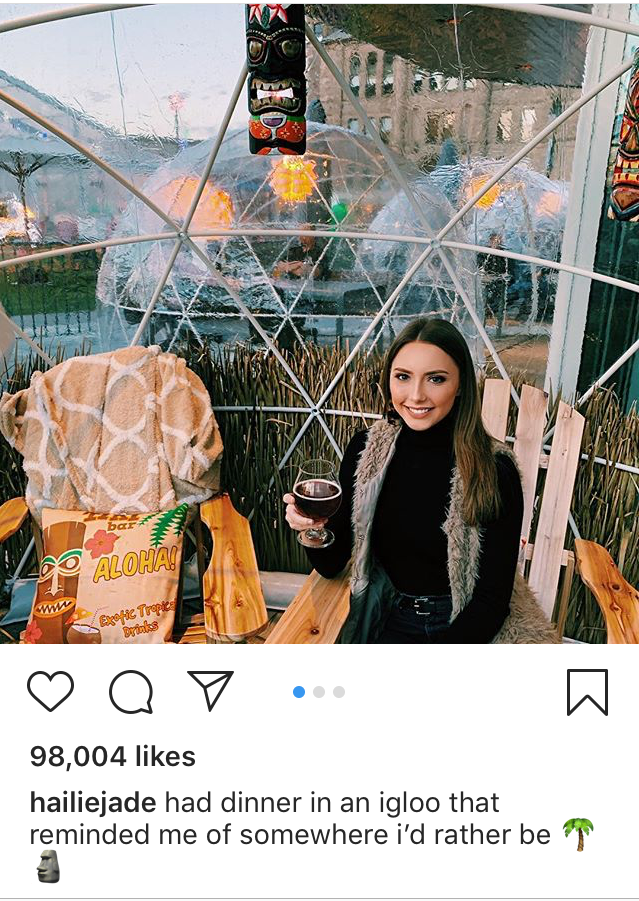 She even has a special highlights section on her Instagram for the place she loves <3
She's Spontaneous Too
When she gets a break from her busy schedule…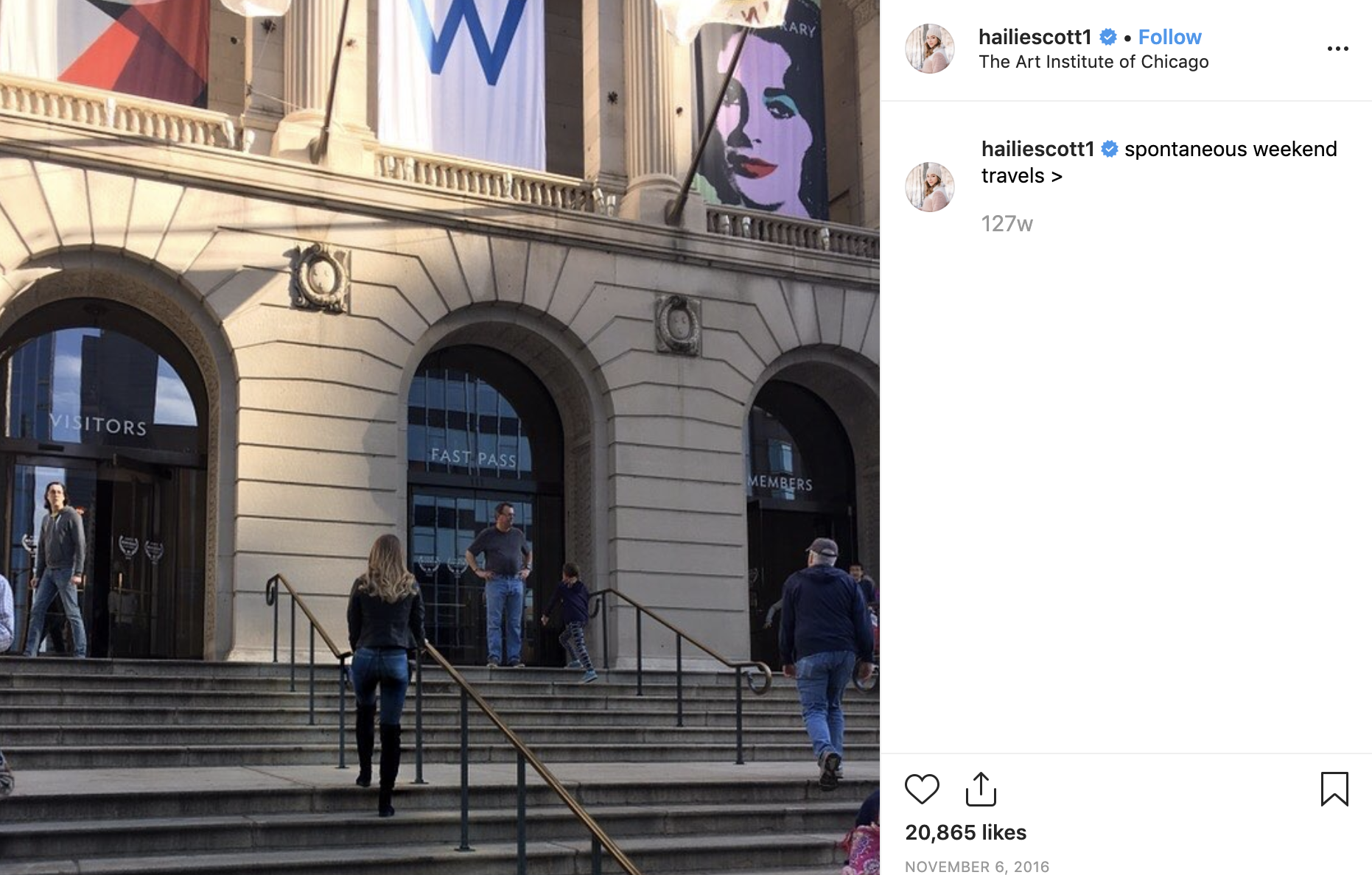 You'll find her doing spontaneous things in spontaneous places…
She's Proof That You Can Overcome A Rocky Childhood
Hailie has really grown up to be quite a woman, despite a troubled past with her parents' rocky marriage.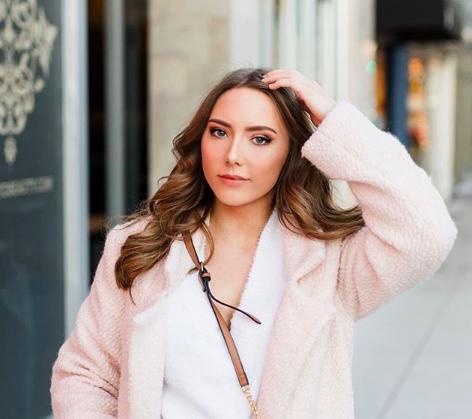 It could have easily gone the other way.
She Rarely Takes Mirror Selfies
You might be surprised to find that this photo is rare…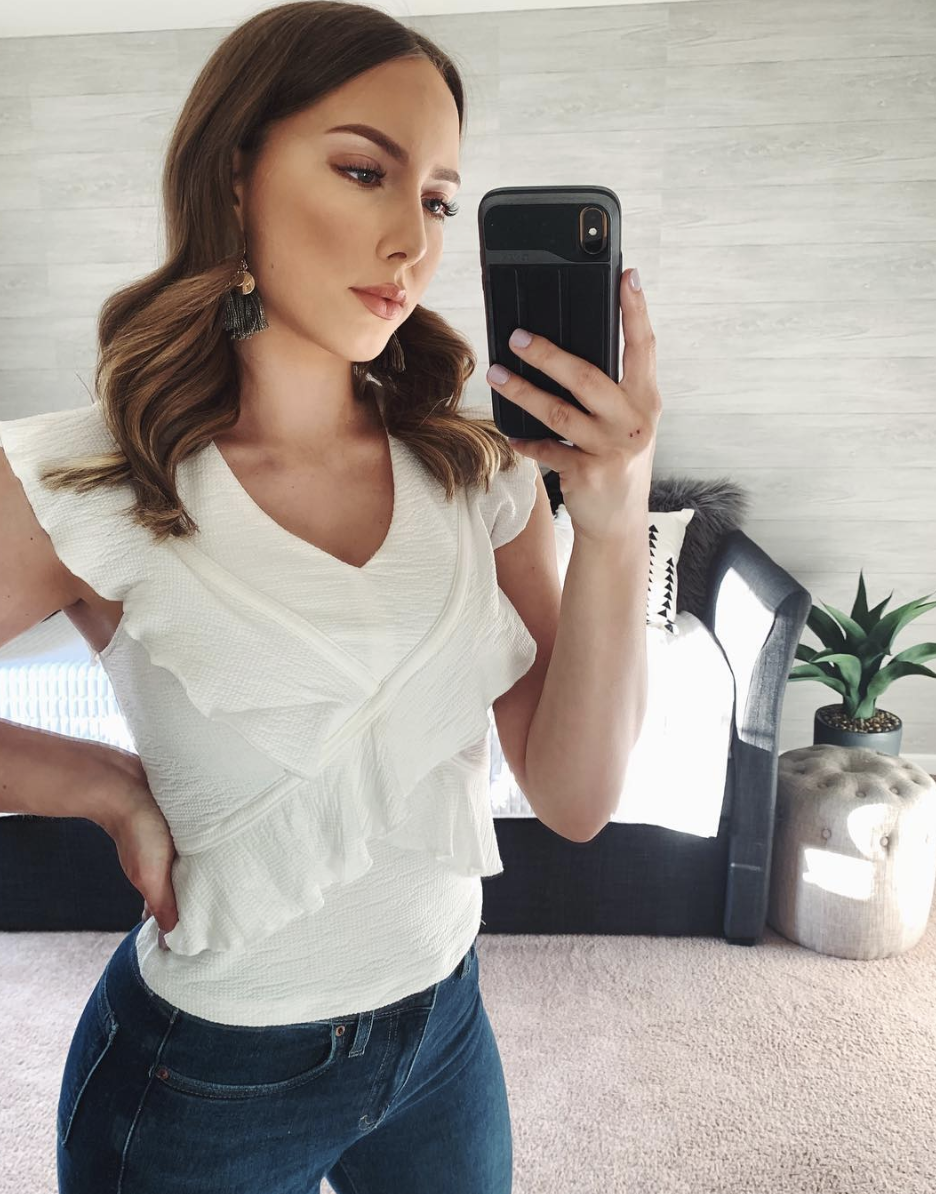 Hailie admits herself, she NEVER takes mirror pics (except this one, of course)…
Her Fav Store Is Adidas
Of all the shops in all the world…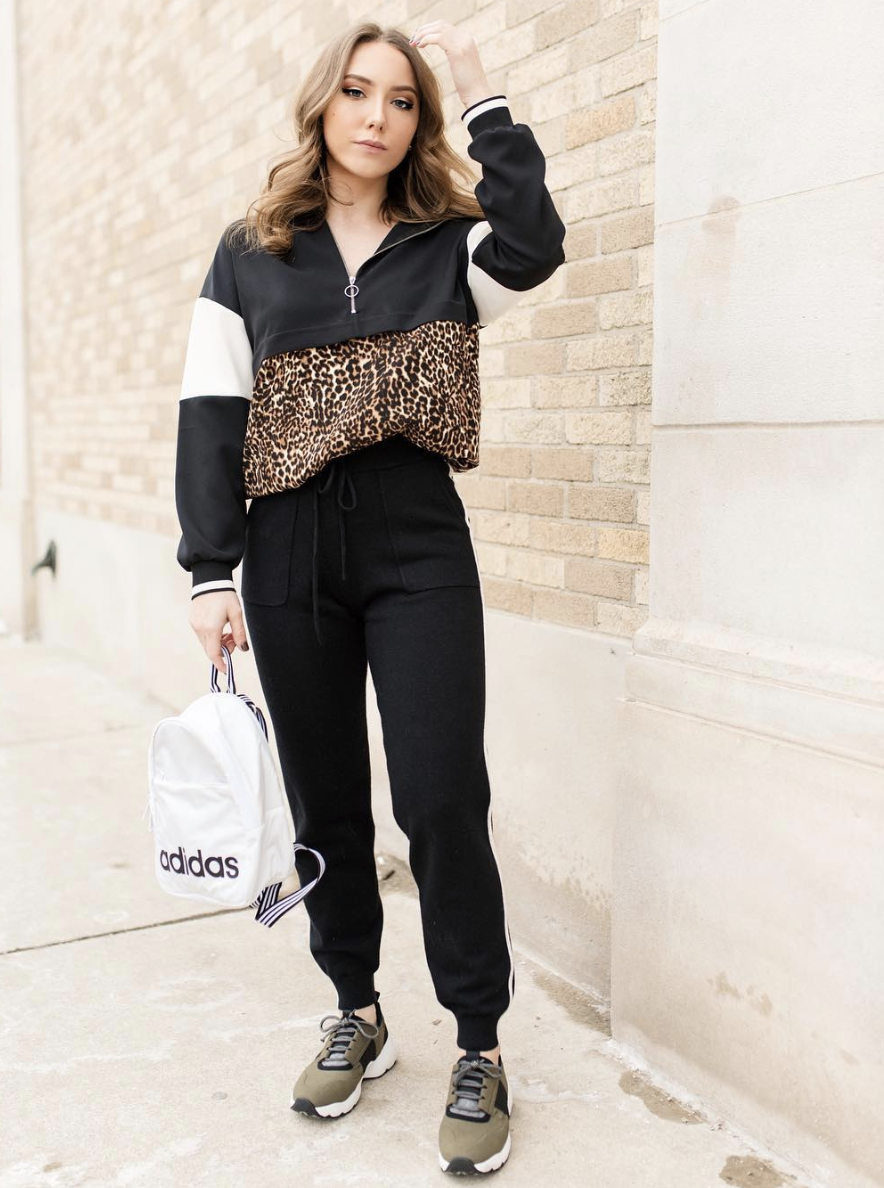 You'll find Hailie in the back of Adidas!
She Also Drives
Just another reminder that she's a full adult now.
rtk_adunit_middle]
And she has an impressive set of wheels, too.
Fancy Dress Is Her Thing
The famous rapper's daughter loves to dress up on Halloween – and who doesn't!?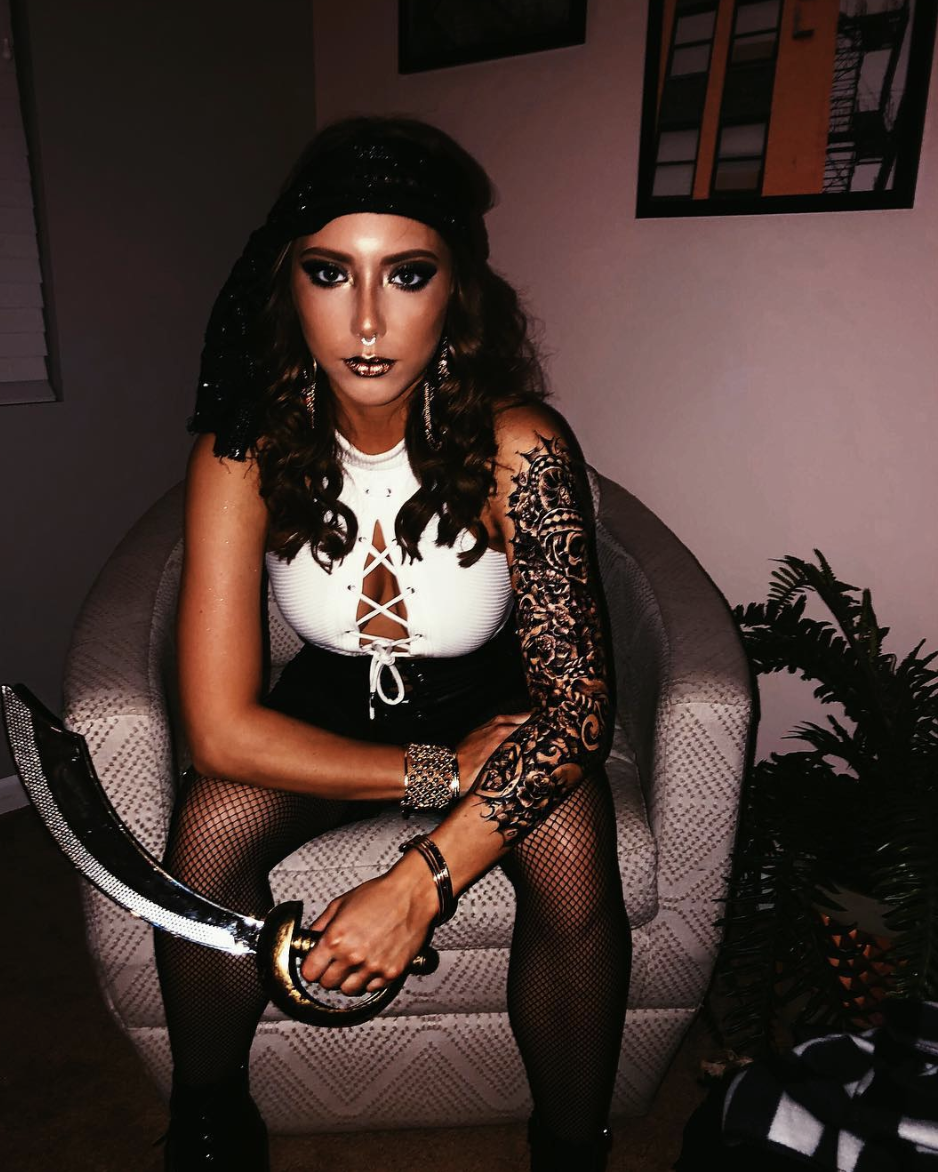 We think she's rocking the whole pirate look!
She's A Keen Ice Skater
Travelling around all the big cities, she's bound to encounter an awesome ice rink or two.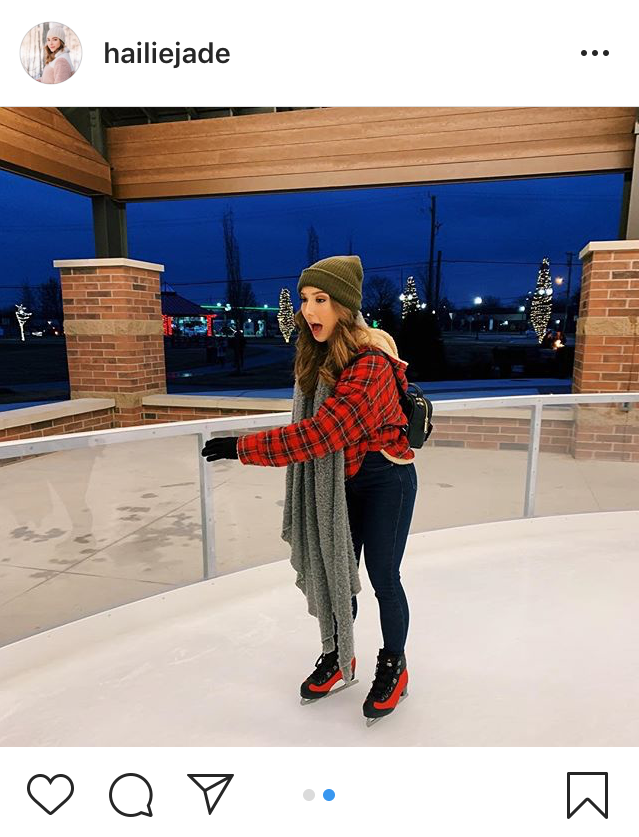 She might need more practice based on this expression, though.
She's Super Organised
According to her boyfriend, Hailie is ultra-tidy…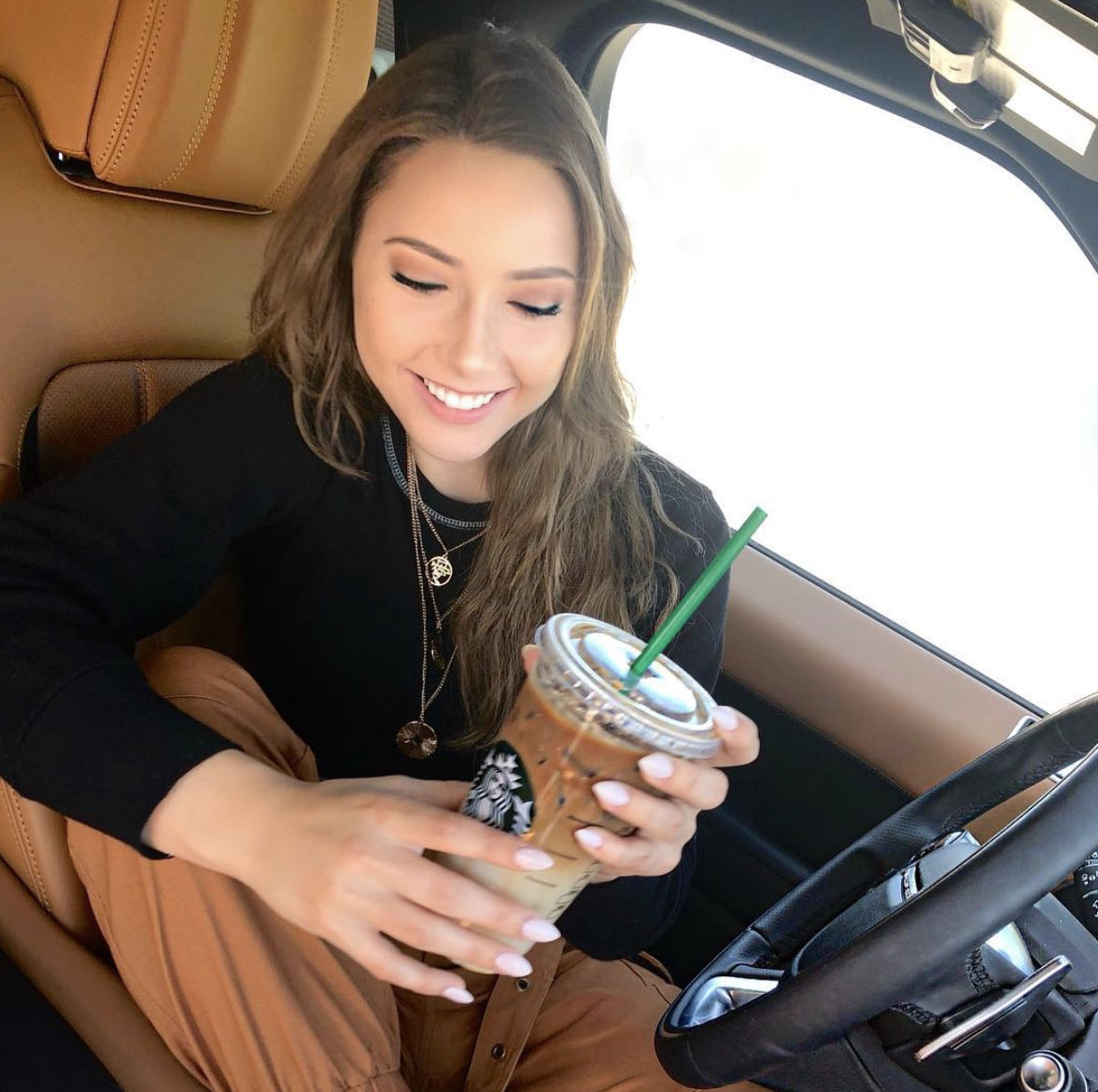 But she's also got an eye for neat colours too – she captioned this pic: 'Today i matched my car, coffee, dogs, and the excessive amount of fall decorations i bought'.
She Lives In A Four-Bedroom House In Michigan
Hailie lives minutes from where her father grew up.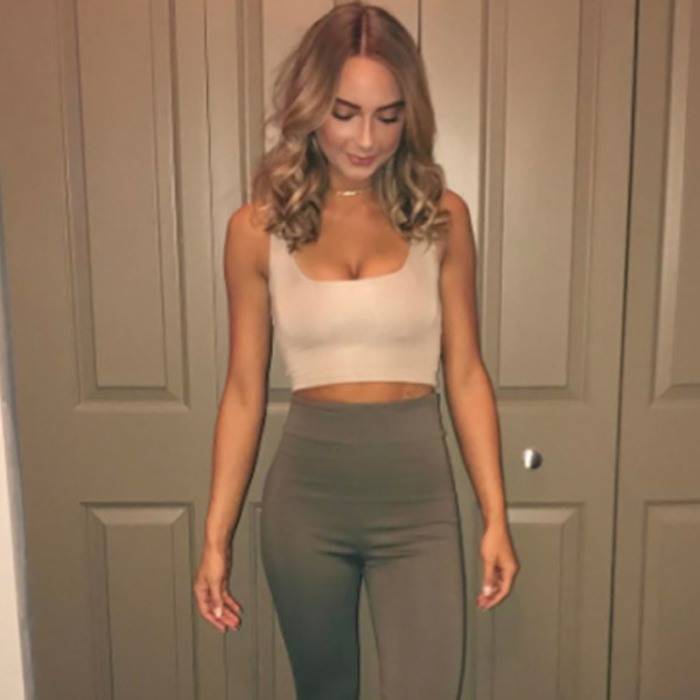 And her boyfriend also lives nearby.
She Celebrates St. Paddy's Day
As well as dressing up for Halloween and celebrating her birthday on Christmas, she partied for St. Patrick's Day too!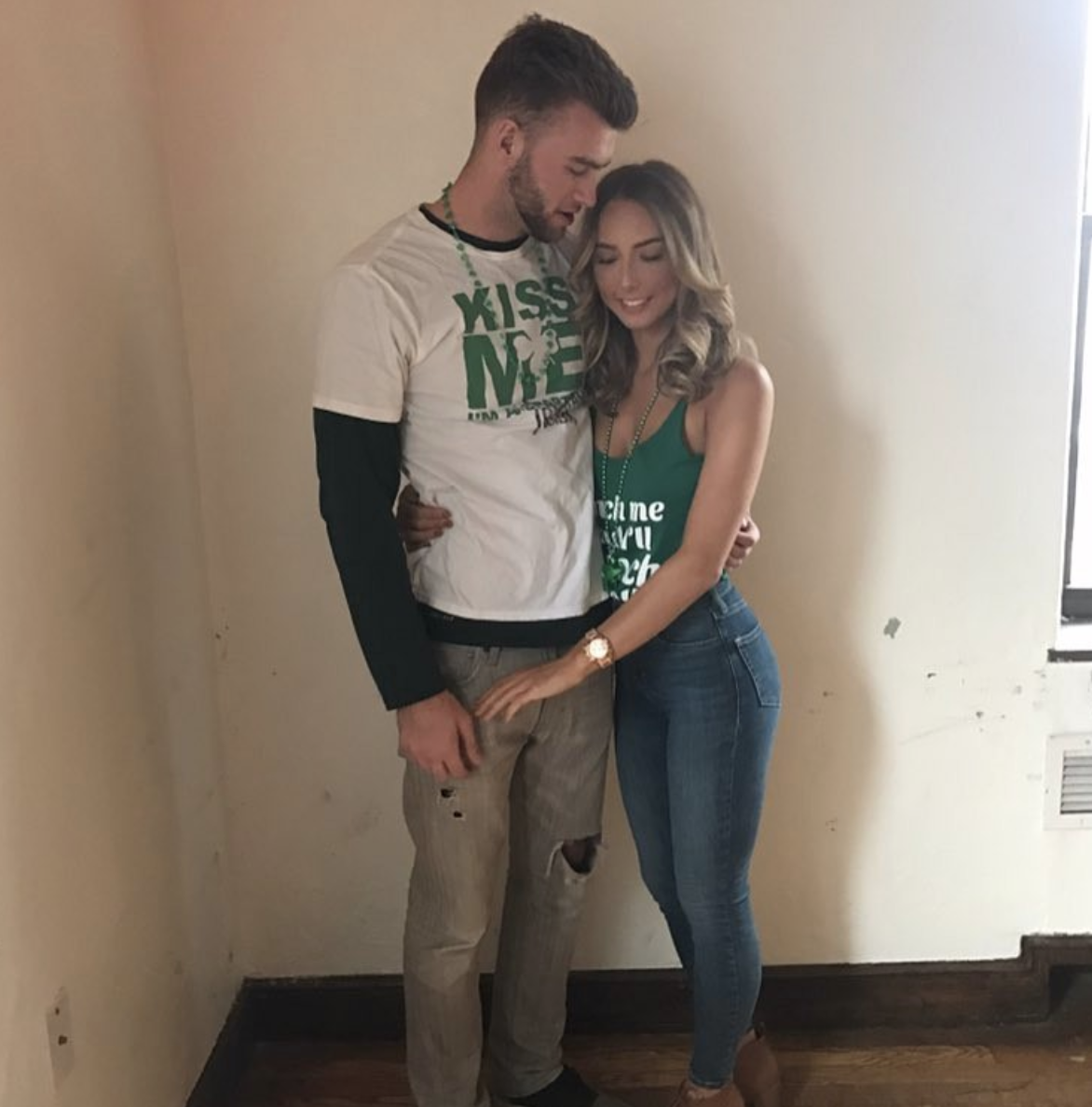 She just loves the holidays!
And She's Also A Fan Of Valentine's Day
Although other Holidays can be a blast, Valentine's day is also a tricky one (depending on whether you're the romantic sort or not). It turns out Hailie is.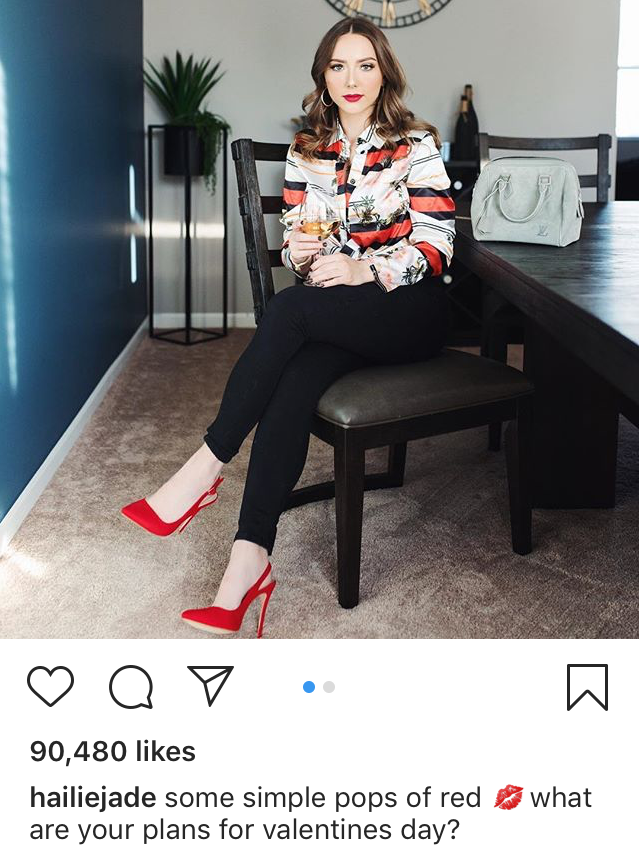 rtk_adunit_middle]
Which makes sense when you've got a hunk of a boyfriend.
Mondays Are Not For Her
According to this Instagram post, Tuesdays are Hailie's productive day.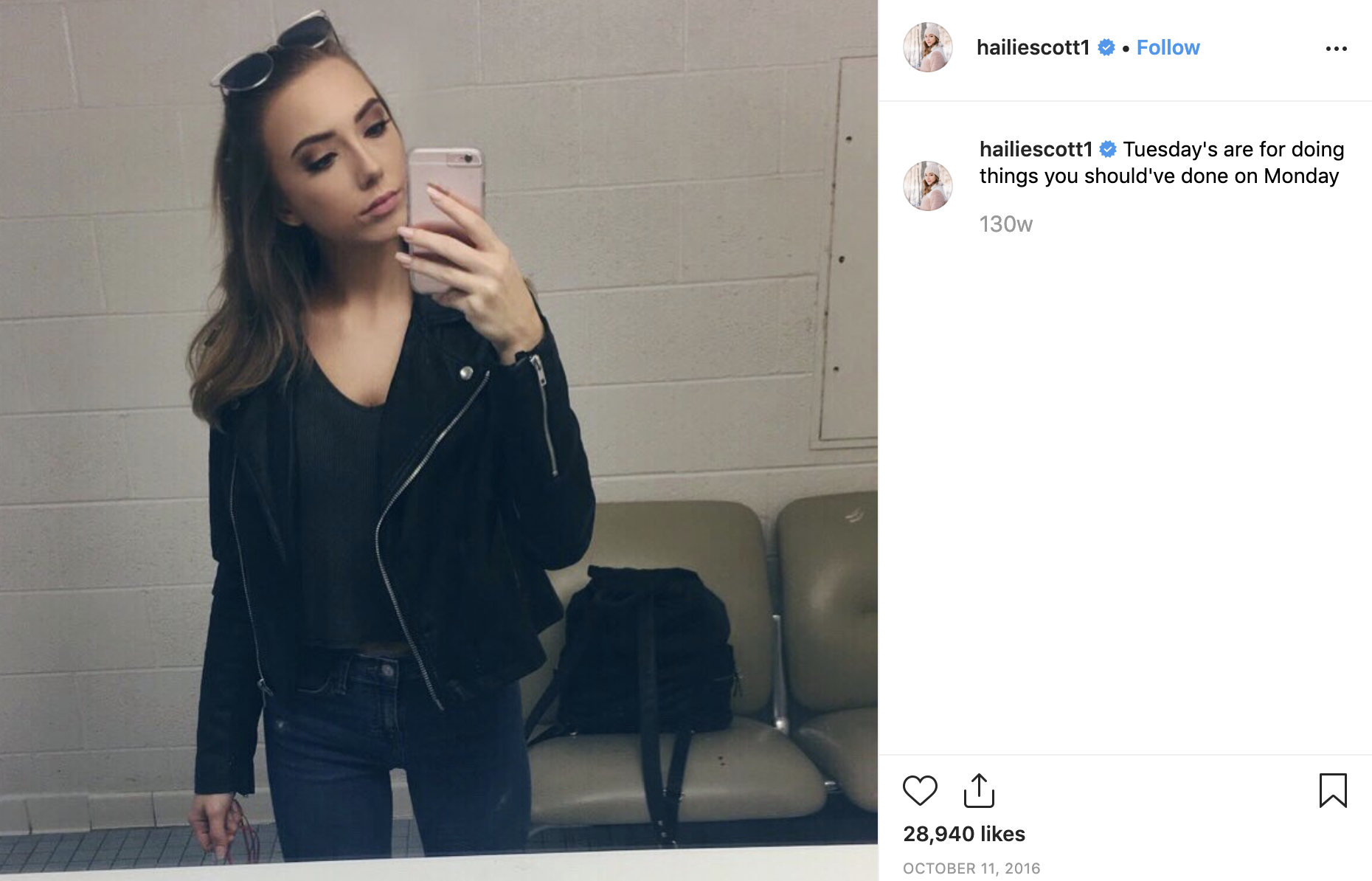 We know how you feel, Hailie.
She Celebrates Christmas And Her Birthday Separately
As we know, Hailie was born on December 25th…
So, instead of having to share her birthday with the holidays (like NO ONE wants to), she (understandably) celebrates them on two separate days!
Hailie's A Harry Potter Fan
And she's not afraid of an epic binge sesh, it would seem.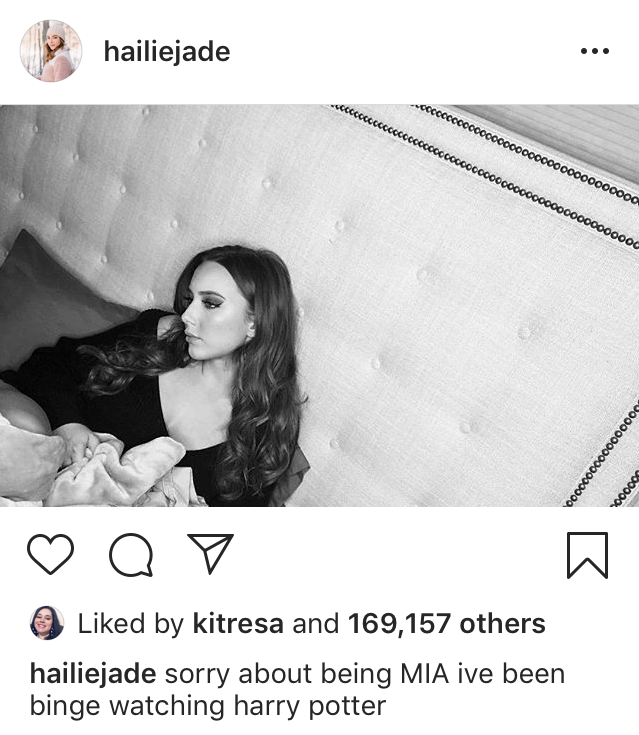 Very good movie taste, Hailie.
She Offers Fitness Tips On Her Instagram
Hailie posts videos and info of her own workouts.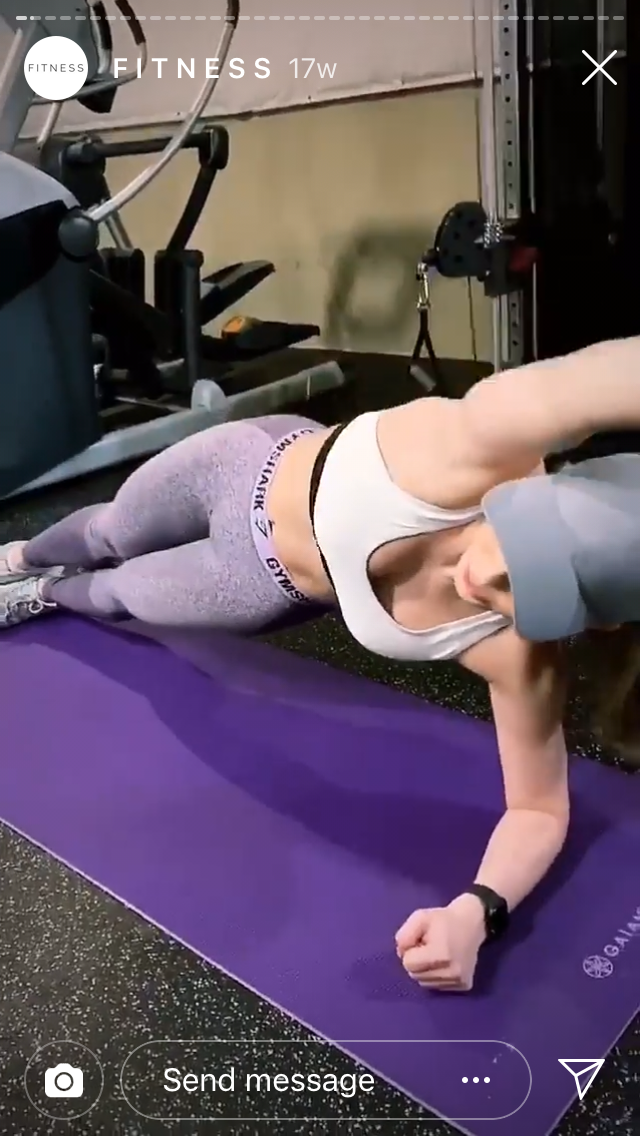 Now we know how to get those abs.
She loves a simple life
Although she lives a life of fame, there's nothing Eminem's daughter enjoys more than the simple things in life.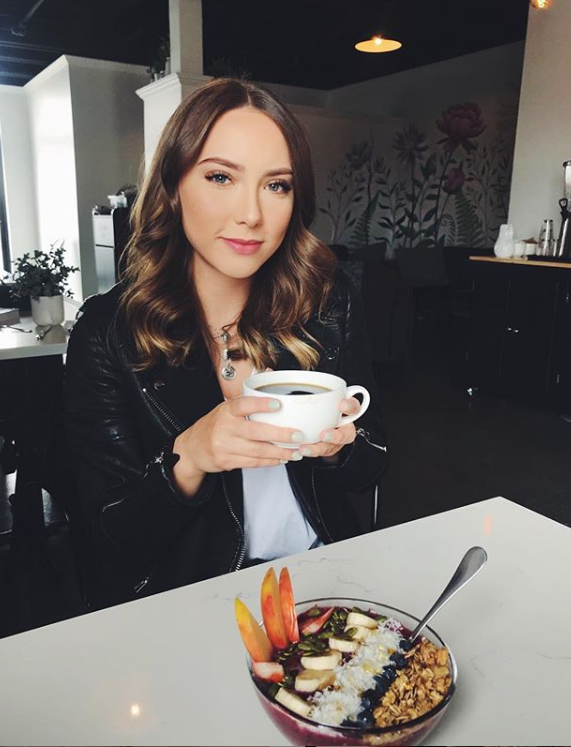 In her spare time, you'll find her relaxing on holiday, in a coffee shop or over breakfast.
Thanks for reading!