15. There are FOUR agents we never meet!

The Oppenheim Group agents Chrishell, Christine, Mary, Davina, Maya, Heather and Amanza all feature in the show, but there are actually four more agents… including men!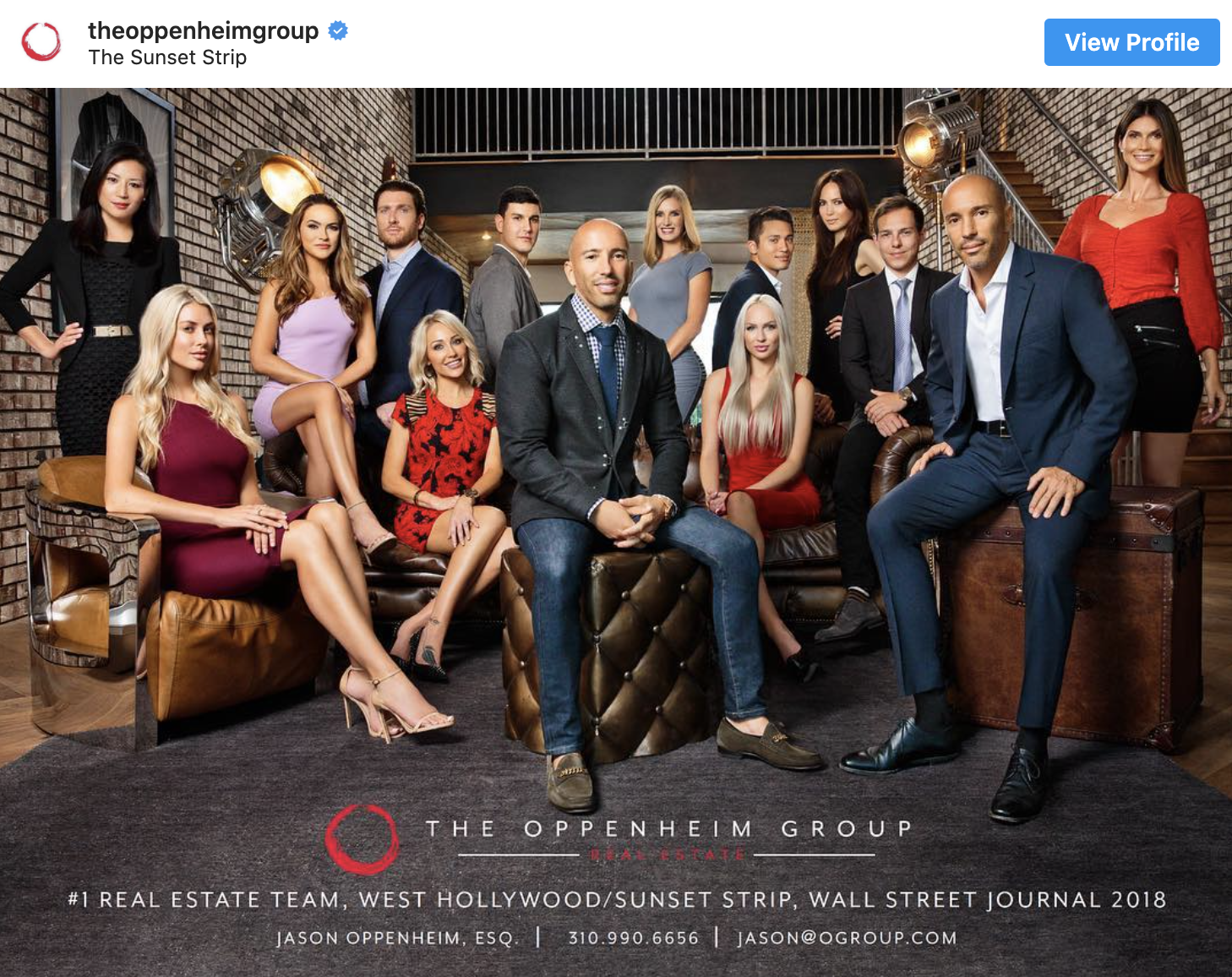 Nicole Young, Graham Stephan, Peter Cornell and Alice Kwan also work for Brett and Jason, they just don't feature on the camera.
14. Chrishell was employed by the Oppenhein Group FOR the show.
At the start of season one, we saw Chrishell start work at the Oppenheim Group, but it turns out she was actually cast by producers specifically for the show.
However, if you thought that meant she wasn't a real agent, you'd be wrong, as the Selling Sunset co-creator Adam Divello previously told Variety that she had "a real estate license selling homes when we met her".
13. Heather was a Playboy Playmate.
She made her debut as a Playmate in 2010 at the age of 21.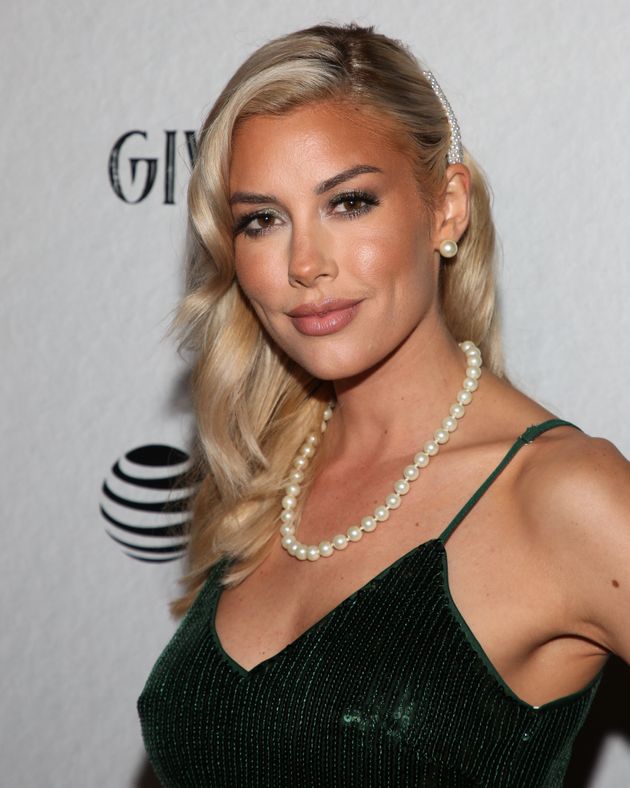 Heather also credits posing for the famous magazine for helping her get to where she is today. In a catch-up interview with Playboy earlier this year, she said: "If I hadn't posed for Playboy, I wouldn't have met the people who led me to where I am now."
12. Christine HATED the way her wedding was shown on screen.
Christine's wedding to Christian Richard features in the third season of Selling Sunset, but she was left "disappointed" with the edit of her nuptials.
She said she finds it "hard to watch" her opulent nuptials, as she wishes there was less focus on the drama between her colleagues.
11. Chrishell was engaged to "Glee" actor Matthew Morrison.
Years before she met Justin Hartley, Stause was engaged to actor Matthew Morrison from 2006 to 2007. They never got married, however.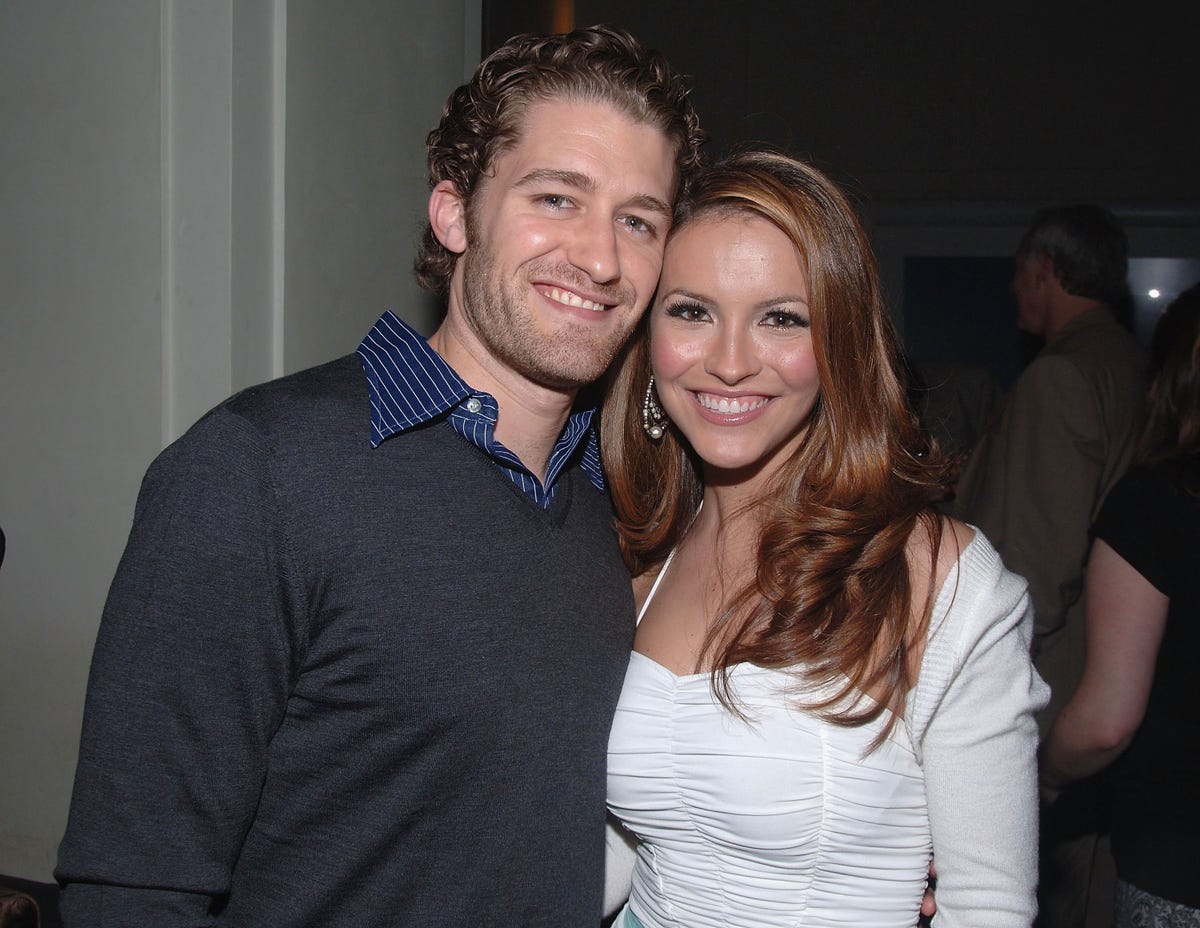 "When I was 27, I proposed to my then girlfriend, but I didn't do it for the right reasons. We'd been going out for a year or so and I felt under pressure from society. I was thinking, 'This is the age when I should probably start having kids so this is what I should do…' But after I did it, I immediately felt in my heart it wasn't right. My instant thought was 'What did you just do?'"
10. Jason regrets signing up for Selling Sunset.
Despite DiVello's interest in real estate and desire to steer clear of a "Real Housewives" replica, much of the show revolves around office drama at the Oppenheim Group.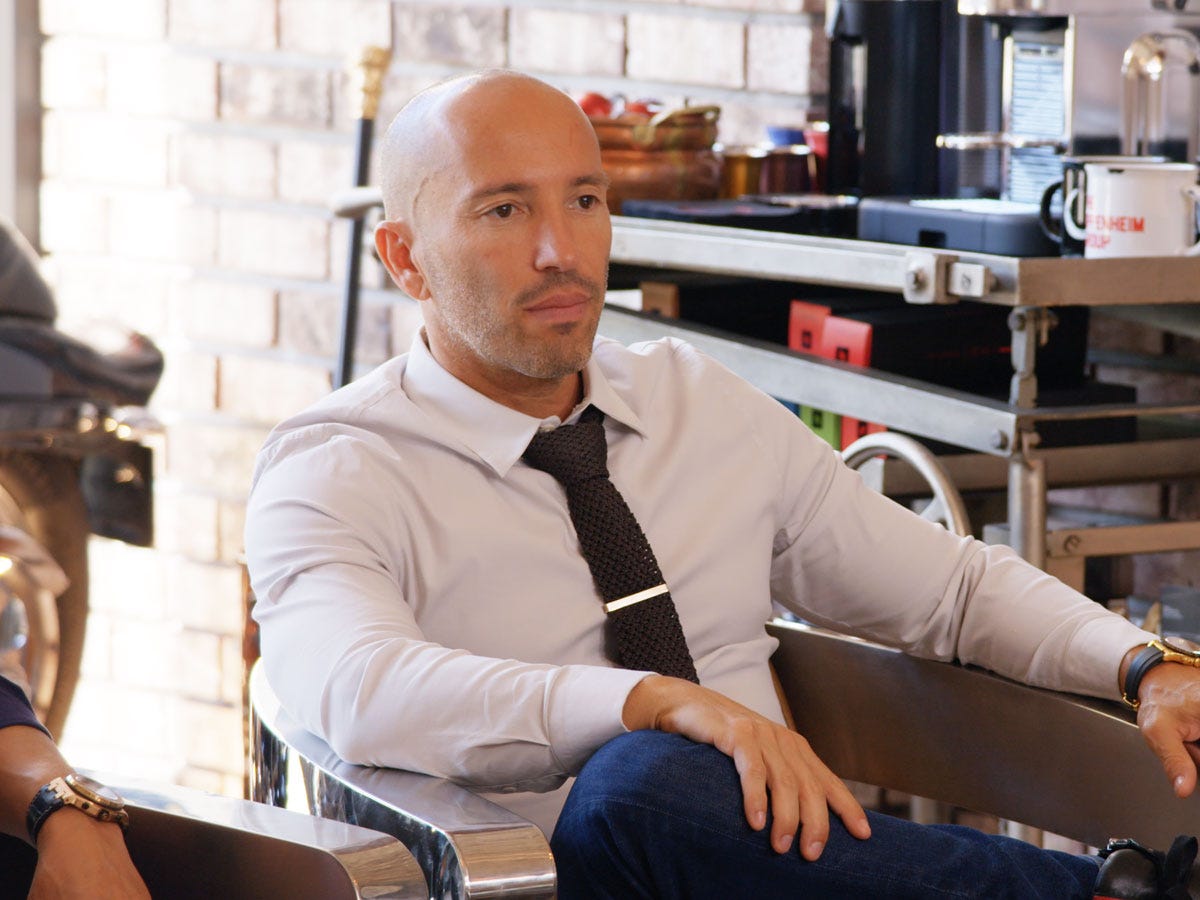 During an interview with Hello! magazine, Jason admitted that he thought Selling Sunset would be more focused on the "nuances of real estate."
"Had I known the show would be this focused on our personal lives I probably wouldn't have signed up for it." 
9. Christine Quinn receives hate mail from Selling Sunset fans.
Christine Quinn's life might look seriously glamorous on Selling Sunset, but if you ask the star, the truth is a different story.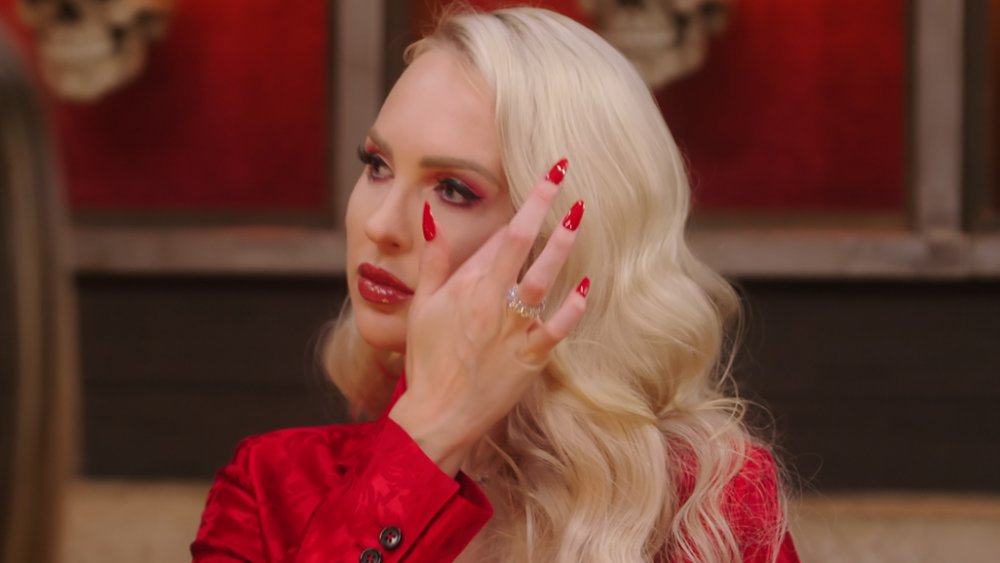 According to the self-styled Britney Spears fanatic, she can't count all of Selling Sunset's viewers as her fans. Quinn told Refinery29 in May 2020:
"It took a toll on me when I would get messages every single day like, 'Go kill yourself. I f**king hate you.' But at the end of the day, I realized that like 90% of the people out there love it and love the show."
8. Netflix DOESN'T pay for the cast's hair, makeup or wardrobe.
Quinn, one of the more adventurous dressers on the show, revealed that Netflix doesn't compensate any of the cast members for their hair, makeup, or clothes during an interview with Refinery29.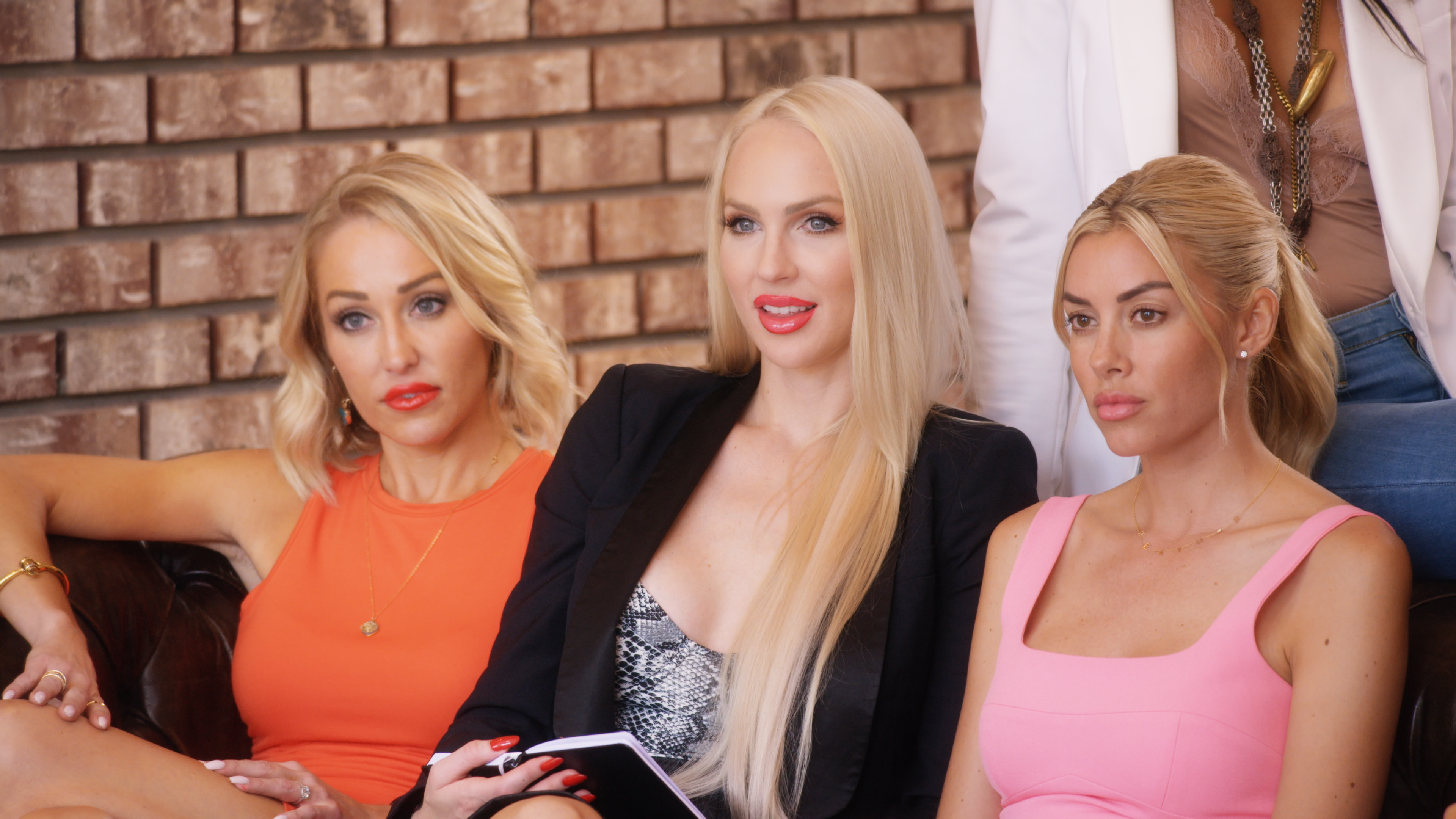 "Netflix doesn't pay for anything. I pay for my own hair and makeup and wardrobe and everything like that, and it's worth it. I have fun with it, and I know that people love to watch it and be like, 'What is she going to do next?'"
7. Quinn takes FOUR hours to get ready.
"My hair takes a minimum about two hours, depending on what I'm doing to it. I give myself a four-hour window from when I have to leave my house."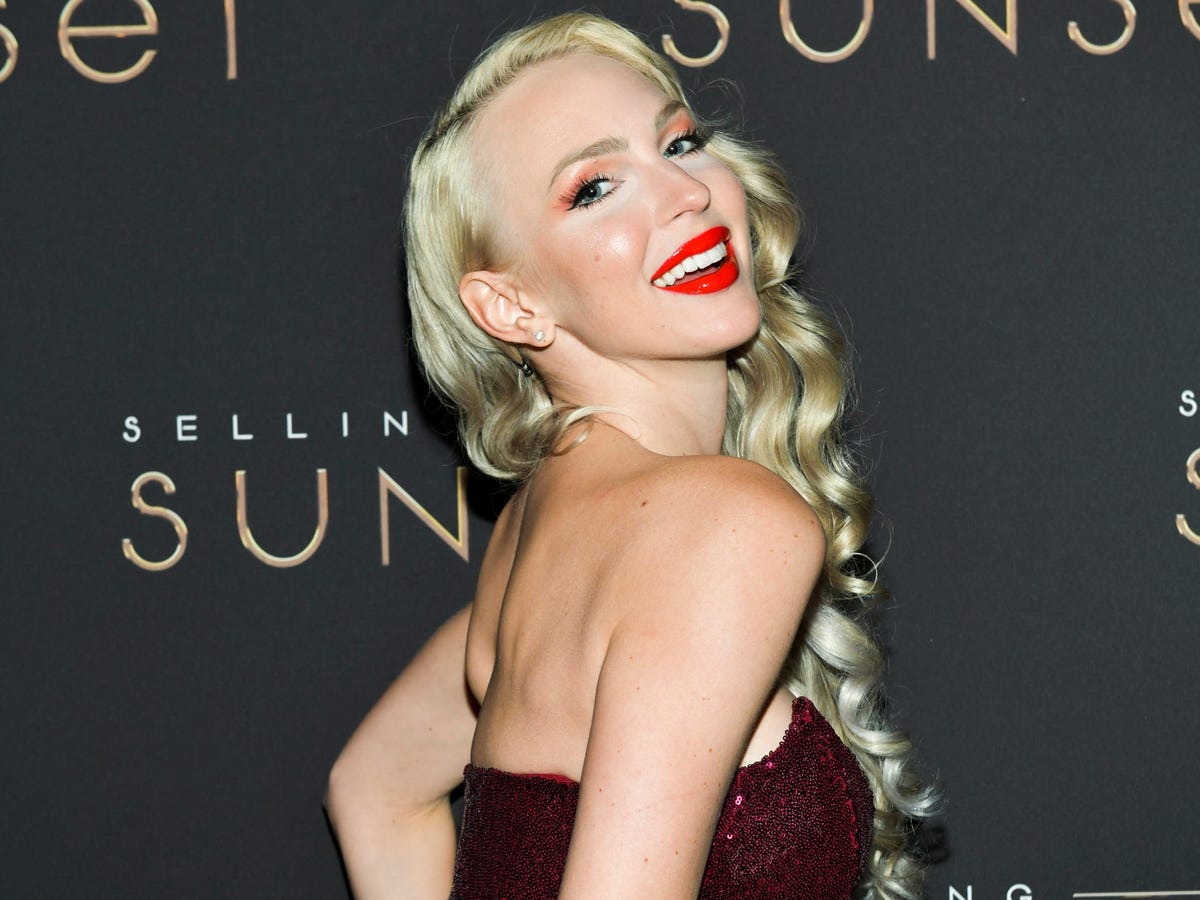 "I'm not just throwing on a T-shirt: I'm planning everything. I'm like, 'Okay, what's the scene, what's the background? What are we doing? Am I going to be walking? Am I going to be sitting? Is this outfit going to be wasted? Is it being showcased. I take all of that into account."
6. She bought a laptop and iPhone for the teenage girls that run her fan accounts.
While discussing the Instagram "giveaways" she does for her followers during her interview with People, Quinn said she's given gifts directly to the teenage girls that run her fan accounts.
"I got a laptop for a 13-year-old girl the other day who runs all my fan accounts. I got an iPhone for one of the girls who runs another fan account, so I'm helping people go to school. I'm doing tons of stuff for girls, that people don't ever see," she explained.
5. Maya Vander's kids aren't on season 3 due to the expenses of filming children.
The Israeli real estate agent's children, Aidan and Elle, don't appear on the show's third season partially because of the steep cost that comes with filming young children.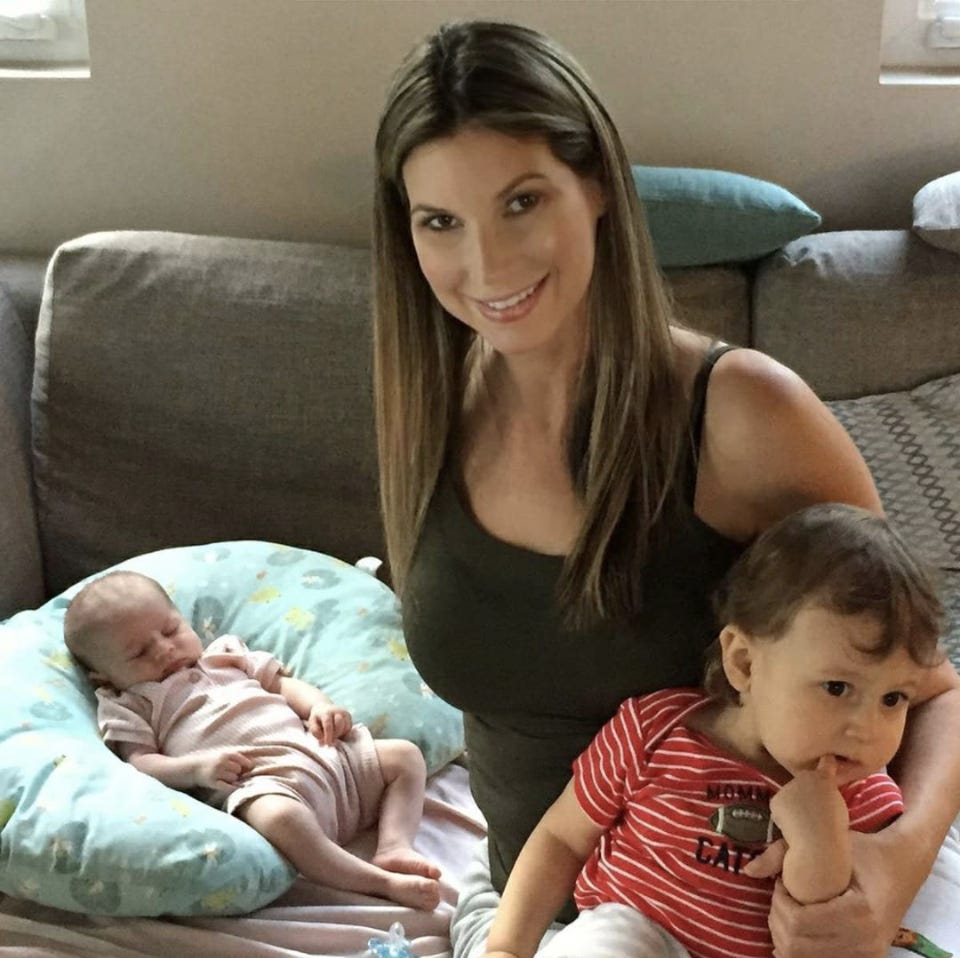 "Apparently, it's expensive to film a baby in production. They have to hire nurses. The baby can only be on up to 30 minutes. It's a whole thing."
4. Quinn's wedding cost $1 million.
The real estate agent's wedding planner Lisa Lafferty told The Metro that Quinn and Christian Richard's gothic winter wonderland-themed wedding cost around $1 million.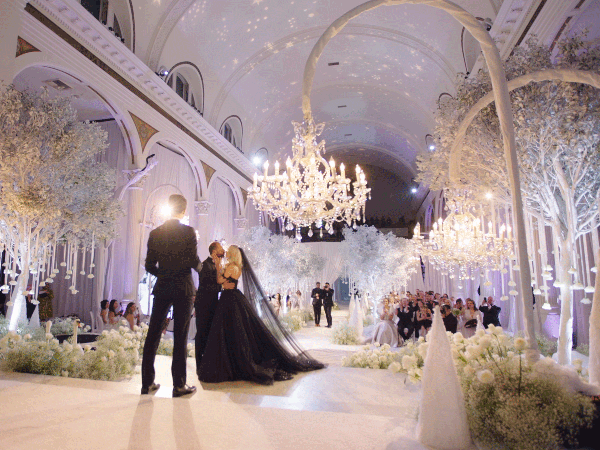 Between the swans, the fake snow, and the black champagne, Lafferty explained the "special effects" drove up the price.
"I worked with a special effects company that actually does Hollywood movies. This team came in and brought a full snow machine they would use for a 'Polar Express' type movie."
3. Quinn had coronavirus while planning the wedding.
The couple got married in front of 130 people on December 15, 2019, a month before the first confirmed case of COVID-19 in the US. However, Quinn said she had the novel coronavirus at her wedding during a July interview with"Goss Chats."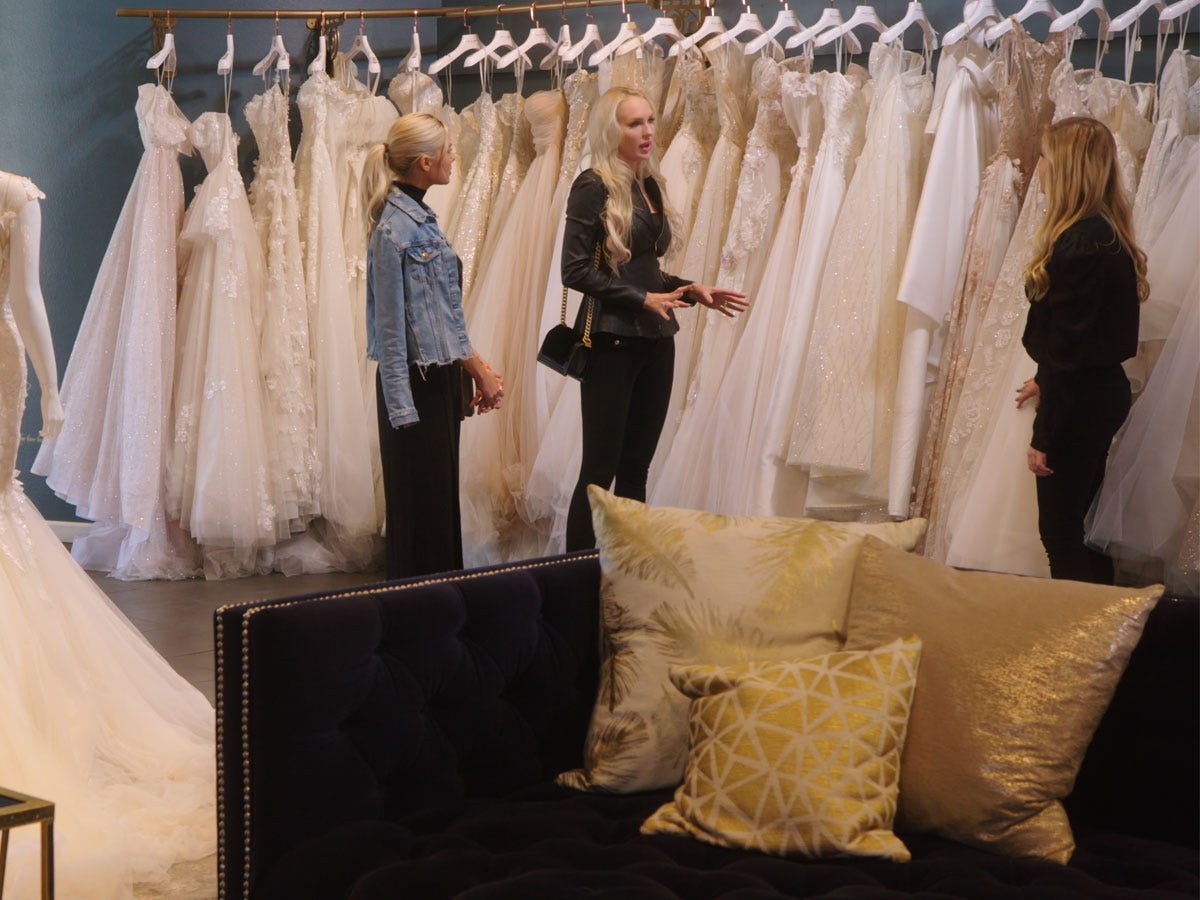 "I was really, really sick on my wedding day. I actually had what I now know is corona. I got really sick in late December and we were travelling, and I was sick for about a month when we were filming. I couldn't even have a bachelorette party. I was so bummed about that because I was so sick."
2. Some of the showings are staged.
When someone touring a $12.4 million house with Quinn criticized the kitchen, the agent said, "This b—- doesn't even cook." The sound byte has since gone viral on TikTok.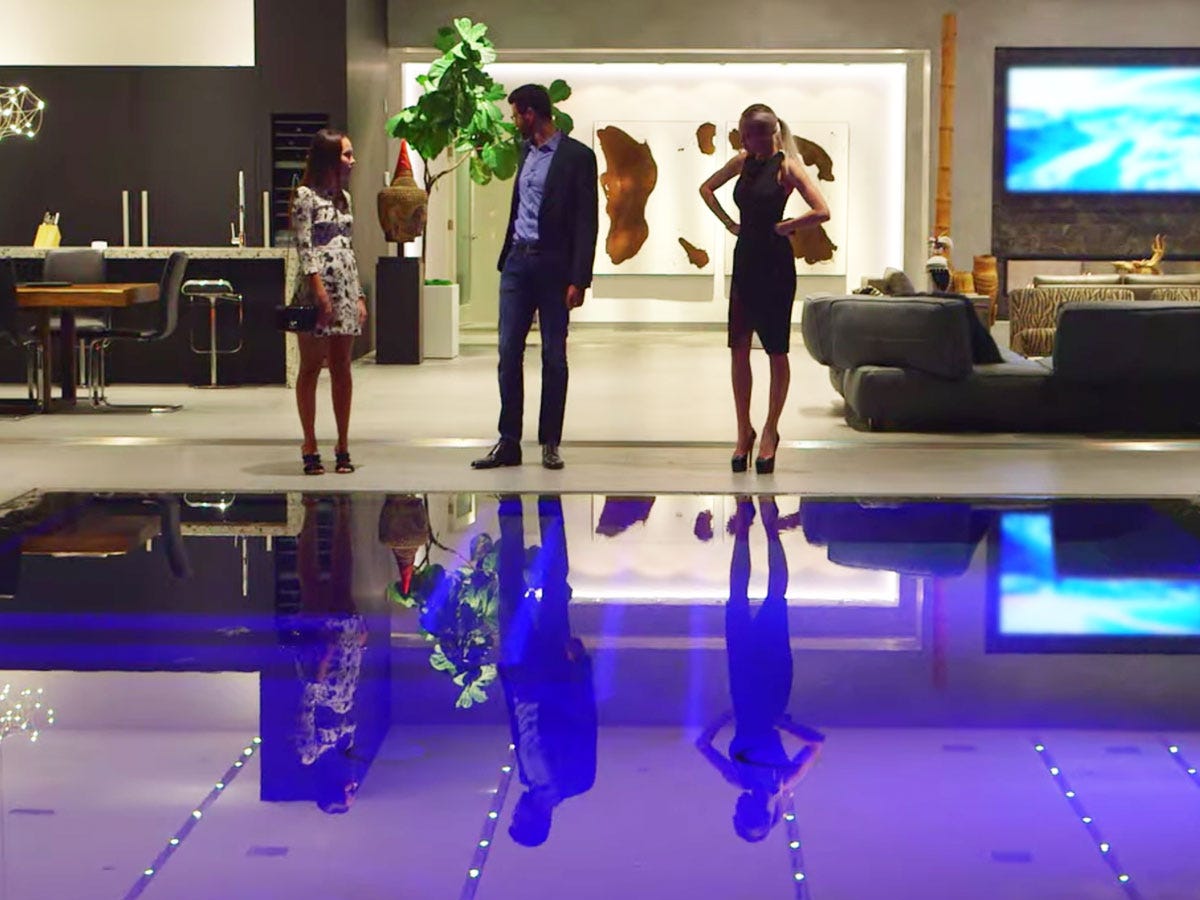 During her interview with Refinery29, Quinn revealed that the woman she was talking about was a friend, not a client.
"That actually wasn't a client. That was one of my best friends. Sorry, I'm going to ruin that, but I just have to."
1. Brett left the Oppenheim Group to start his own brokerage.
Since production on season three wrapped, Brett left the Oppenheim Group to build his own firm, Quinn confirmed to Glamour. "Brett has left to start his own brokerage," she told the outlet.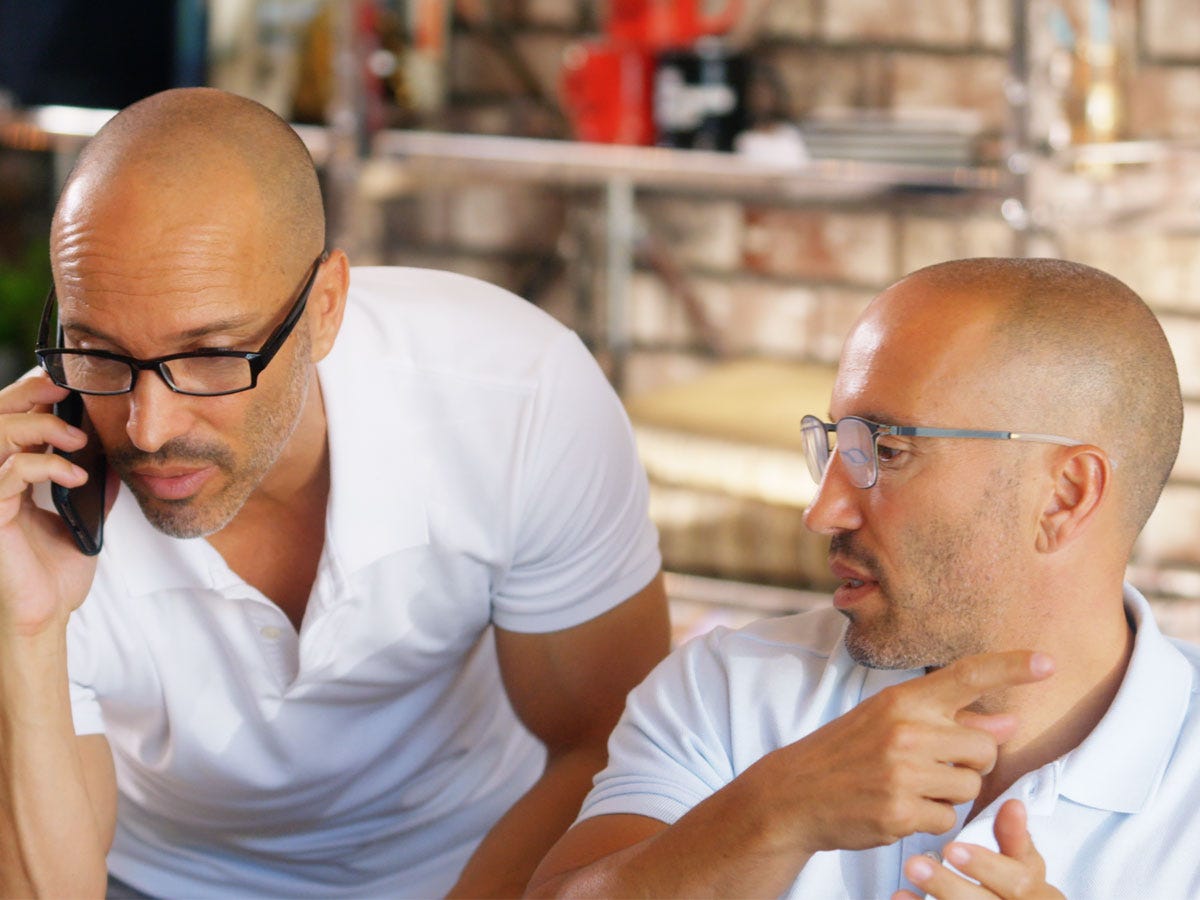 The agent added:
"The girls are fed up with the favouritism of Mary in the office, we don't know who will move where. It may be the battle of the brokerages! I think if season four goes ahead, it is going to be the juiciest season ever."
Brett has also been removed from The Oppenheim Group's website.