By now you've probably watched Netflix's highly-anticipated docu-series The Last Dance, which is based on Michael Jordan's time playing with the Chicago Bulls – and if you haven't, what the heck have you been doing!?
If you're like me, you'll probably want to know even more – which is why I've uncovered 15 behind the scenes secrets just for you!
15. Nike WASN'T Michael Jordan's first shoe deal choice
If there's one company that wants to forget about "The Last Dance" it's Adidas. Michael Jordan's top shoe choice had always been Adidas, ever since college – however when it came to making a deal, it was Nike who came in with the right money.
Jordan even desperately called Adidas one last time before signing with Nike to see if they could match the deal. I don't know about you, but could you imagine a world with Air Jordan's!? Because I definitely couldn't.
14. So many people had to approve the Chicago Bulls' 1998 title run, it took 20 years for it to see the light of day.
It's kind of remarkable that "The Last Dance" ever saw the light of day in general in all honesty.
Not only did Michael Jordan have to sign off on it, but so did the Chicago Bulls, and the NBA and the entirety of the NBA before The Last Dance could even come into fruition.
13. Dennis Rodman had to be interviewed in a hotel suite.
The Rodman interview as a whole was a challenge, in fact, because it was just so freaking hard to track him down.
"I thought for a while we were just going to have to flag him down on the side of the road and do the interview in the back of an SUV," said Hehir (Director of The Last Dance). "Eventually we got him out of a car and into a seat so that was a real achievement unto itself."
Talk about playing hard to get!
12. The only way they were able to get Jordan to partake was if he could have the last word.
Jordan was concerned that his words would get twisted (and in all fairness, rightly so), so his one big stipulation in agreeing to be a part of the show was that he would be able to have the final word.
That meant whatever anyone said — like Isiah Thomas or Gary Payton — Jordan would be able to respond. I definitely need to start adding that stipulation to my daily conversations!
11. Scottie Pippen weirdly was interviewed in an empty house.
Scottie Pippen really didn't mind the film crew to coming to his newly bought house.
However, it was completely empty! The crew shot his interview in his living room which didn't have a single piece of furniture in it yet. I bet the echo feedback in that place was insane!
10. Director Jason Hehir conducted over 100 interviews for the docuseries.
Hehir conducted an incredible 106 interviews for the show – can you IMAGINE!?
That ranged from almost everyone on the Bulls championship teams to legends like Larry Bird and "Magic" Johnson, and even Barack Obama, Bill Clinton, and Justin Timberlake. What a roster!
9. Michael Jordan refused to be interviewed in his own home.
If you thought it was weird to be interviewed in a hotel room or an empty house, get a load of this!
Michael Jordan owns a huge 20,000-square-foot estate in Jupiter, Florida. However "The Last Dance" crew never got near it. Understandably, Jordan wanted to keep his life private, so they found THREE houses in the area where Jordan lives to interview him in.
8. Jordan was convinced people would not understand why he behaved the way he did when they saw the 1998 footage.
Hehir commented that in one of their first meetings the superstar voiced his disinterest in being involved in the show.
"When people see some of this footage they're not going to understand why I behaved the way that I behaved," Jordan revealed to him. Jordan was aware that his tough ways toward his team would be on full display.
Despite this, Hehir admitted he's still shocked by some of the things Jordan approved to be in the show.
7. Michael Jordan gave notes about "The Last Dance" before the show even aired.
Yep, Jordan saw the entire 10-part series before it aired, and then continued to give notes on it.
"Oftentimes, his notes were just as good if not better than the other partners because he knew what the truth was,"  Hehir has said.
6. Hehir had to "work hard" to get insight from Kobe Bryant about Michael Jordan for the docuseries.
The director was said to have around 25 minutes with Kobe Bryant when he interviewed the Laker great for "The Last Dance."
Bryant was also trying to put the final touches on a speech he was giving at the ESPY Awards to Bill Russell as that year's recipient of the Arthur Ashe Courage Award.
Hehir had to "work hard" to get anything at all that was usable. Thankfully he was able to eventually!
5. Jordan wore three different numbers across his career, not two.
Most people know that Jordan briefly swapped his iconic No. 23 for No.45 when he first returned from retirement in 1994-95.
But very few know about the time Jordan's jersey was stolen from his locker in Orlando, forcing him to wear a spare No.12 jersey.
4. Jordan never saw his famous over Craig Ehlo go in.
MJ's iconic arm-swinging celebration was based entirely on the way the mortified Cleveland fans reacted.
"I never saw it go in, but I knew right away from the crowd reaction — silence — that it was good," Jordan said after the game. What a champ!
3. Michael Jordan's first shoe deal with Nike earned him "just" $2.5 million dollars over five years.
Adjusted for inflation as of today, that's $6.2 million.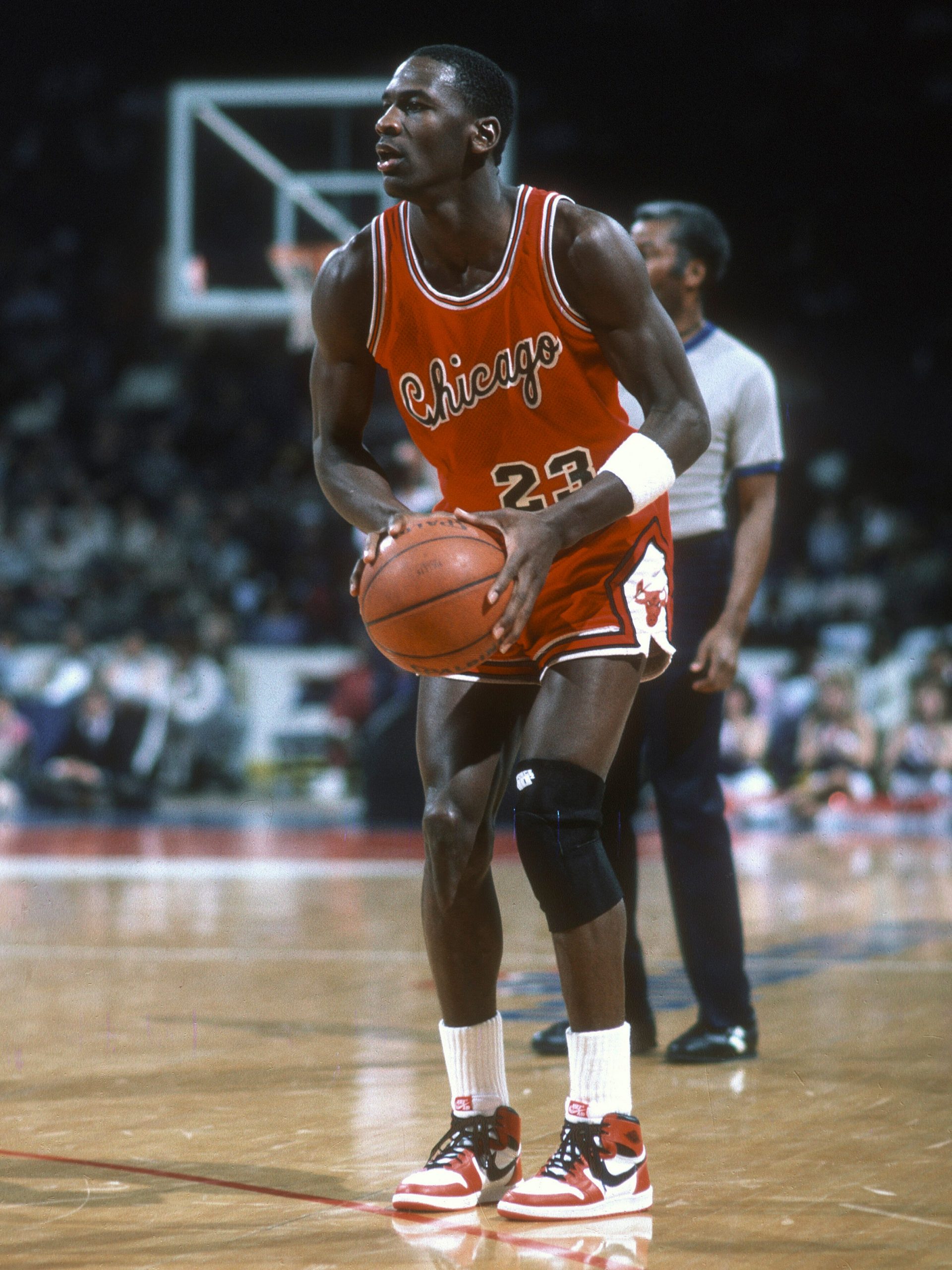 By comparison, LeBron James' first contract with Nike in 2003 was seven-years, $90 million ($126 million in today's money). Poor guy – the heart bleeds!
2. Polk says Covid-19 made it the success it is!
But the lockdown also provided a massive hurdle for the documentary makers, once the decision was made to rush the production so it could be shown during the mass sporting hiatus.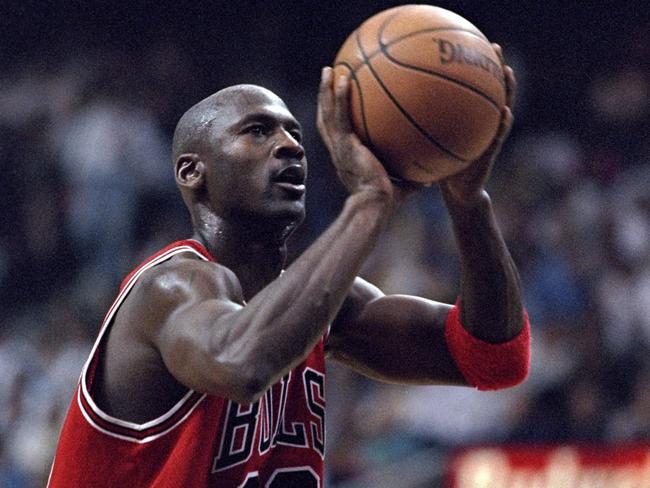 They had finished the first six episodes and were well down the track with seven and eight. But the last two episodes were "very early in the process".
"So we had to rush to work on nine and 10," he said.
1. Ex teammates are not all happy with the series, including Horace Grant who has declared 'lie, lie, lie'.
Grant denies being the lone source for a book on the team and rejects other The Last Dance claims, including that Steve Kerr was the only teammate to stand up to the domineering Jordan.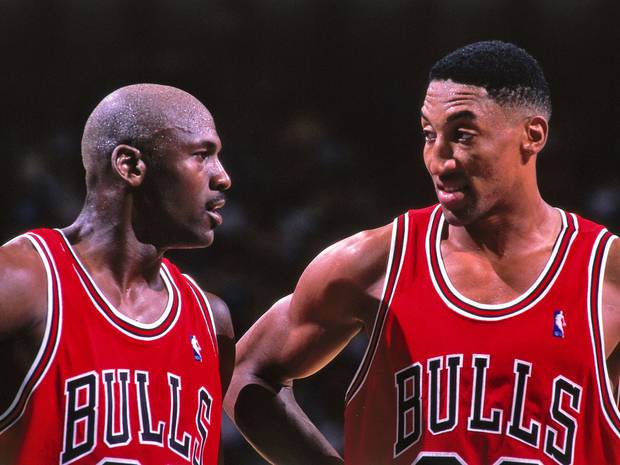 Polk said: "People have different recollections. Some of it might be revisionist history. Some things are clarified."