11 Teasers To Tempt You Back To The 70s And 80s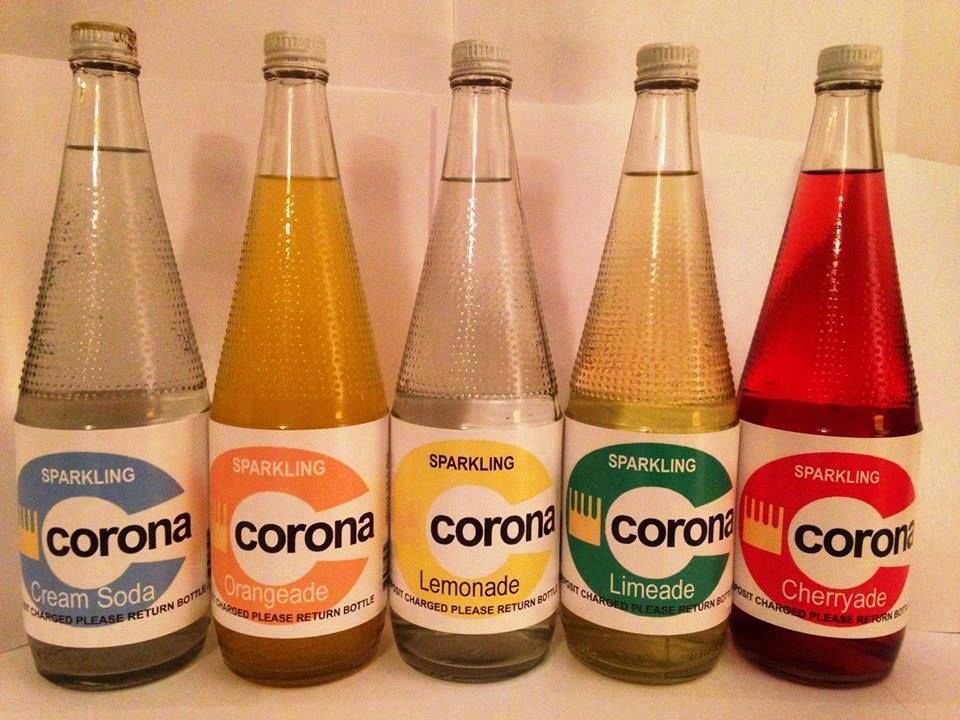 1 Perms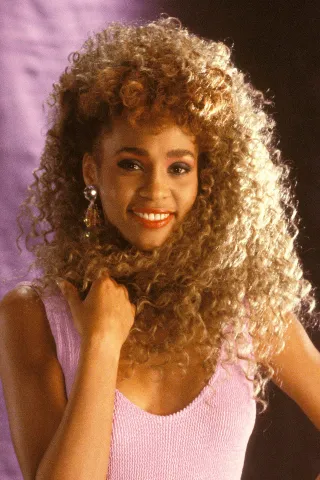 If you didn't have a perm in the 70s, you were deemed old fashioned! It was worth the 3 hours in the hairdressers, having our hair wound around the thinnest of rollers, being subjected to very strong smelling perm solution, which should have had a government health warning attached to it, and then sitting around as the time ticked on and on…….and on.
The big moment arrived when the rollers were unravelled for the great reveal – a poodle perm, dripping in frizz and volume and making us feel a million dollars. It was worth £18.50 of anyone's money. Not to be outdone, and for the purposes of equality, the boys went down the same route (root!).
2 Mint Cracknel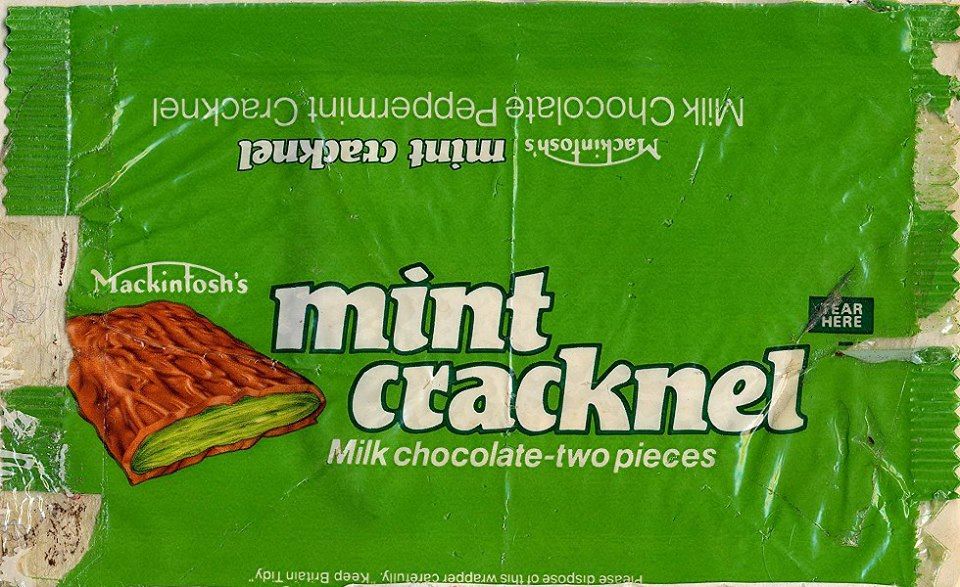 Give me mint cracknel and I don't care, it'll chase those blues away! " I can remember the advert as if it was yesterday. The neon green mint centre was not at all off-putting, especially with the dark chocolate coating. There were two pieces of cracknel in each bar, one for now and one to have straight after that. Forget about sharing – the taste was too good.
The squares were held in a cardboard tray, much like the original Bounty bars. My mum used to say Mint Cracknel was like eating glass. I never asked how she was qualified to make the comparison.
3 Crackerjack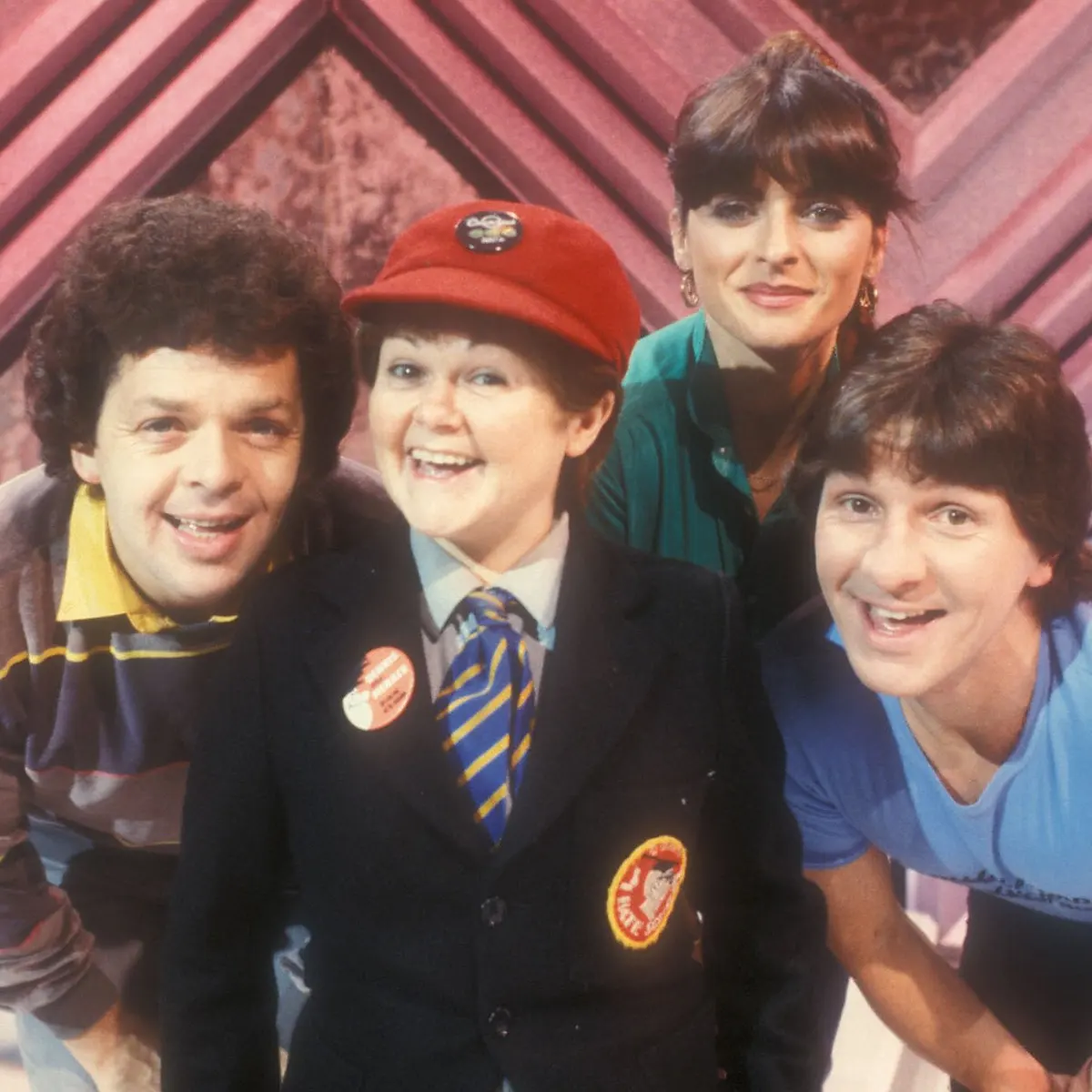 What was everyone doing at 5 to 5 on a Friday afternoon? The same as millions of us, watching Crackerjack. I am old enough to recall the original one in the 70s with Peter Glazer and Michael Aspel. There weren't that many kids' shows on, back then. There were loads of cartoons but nothing like this quiz programme.
There was a game where you could win lots of toys. As you won each gift, it was placed in your arms and, if you dropped it, you were given a cabbage to hold. Yes, I know this sounds ridiculous but it's true! As we approached the 80s, Stu Francis was the main host. He was really "hip" and made Crackerjack more current.
4 Charlie Perfume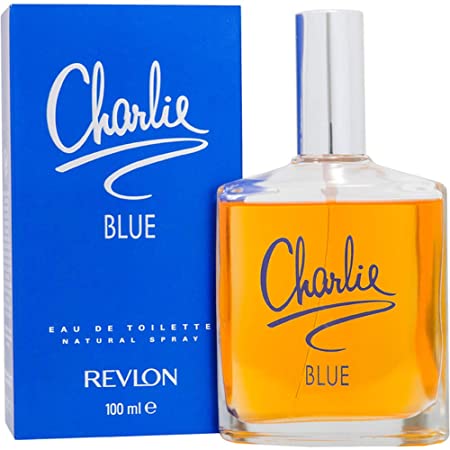 Described as the perfume of the new women of the era – that was almost me! Charlie was cheap, compared to many other fragrances but the scent didn't have as much as a sniff of bargain basement. My school friends and I would each keep a blue box containing the sweet smelling cologne at the bottom of our bags and have a quick spray about 10 times a day. Surely, it would make us irresistible to the opposite sex.
Besides Charlie, there was a range by Lentheric which was targeted to the teenage market. The fragrances included Tramp, Panache, Tweed, Morny, Mystique and Just Musk. At Christmas time, they were presented in gift sets with body lotions and hand creams. Our local chemist store displayed them in their window and I would look at them every day on my way back from school.
5 Golden Wonder Ringos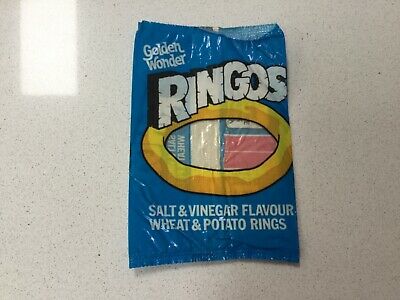 These had the texture of "Bones" and were strongly seasoned. What other reason was there not to totally love them? We had been used to eating Smiths crisps for many a year, but Golden Wonder were slowly taking over the market. Ringos made a tempting change to ordinary crisps, although anything flavoured with cheese and onion got my vote.
What I used to look forward to, whenever I had a crispy snack, was the offers on the packet. You could cut tokens out from the back and exchange them for a toy of some sort. A postal order also had to be sent off with them. Ask any kid these days if they have ever heard of a postal order and they will look at you as if you are an alien.
6 Tupperware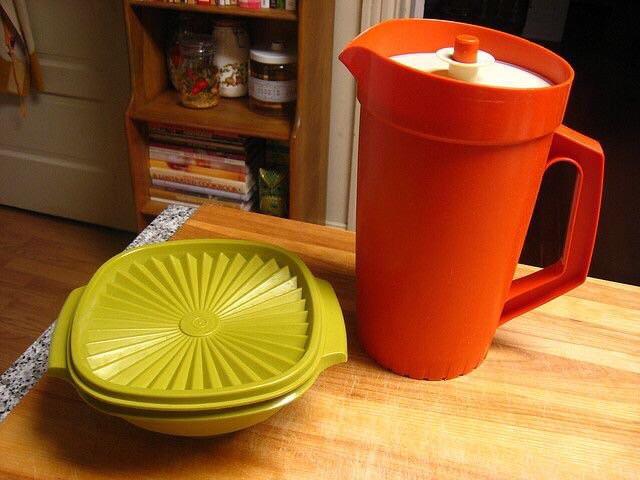 An A-Lister party, in the 70s, meant only one thing – an invite to a Tupperware party. My mum attended a fair few of these. She always made herself look "presentable", in her words, so the neighbours got a good impression of her, as they all gathered at the plastic party. She never failed to bring back a goody bag, containing bowls and containers galore, usually yellow or brown! Tupperware was certainly made to last as my mum still has a few of them at the back of her cupboard.
7 Rod Hull And Emu
I thought Peters and Lee were the most annoying duo (that's one for you oldies) but Rod Hull and Emu surpassed them with flying colours. Even as a child, watching this oversized, stuffed bird attacking Michael Parkinson on his chat show was more than cringing. The rest of the U.K. didn't share my contempt and lapped up the slapstick capers of this pair, so much so that they had their own prime time show and made regular appearances on other popular programmes.
As much as Rod Hull and Emu irritated me, it was with sadness that the partnership dissolved, after Rod fell off the roof of his home, whilst mending his TV aerial. Emu refused to work with anyone else so he built a nest in the TV archives, never to peck again.
8 Corona Fizzy Pop
Friday afternoons were always full of excitement when I was growing up, not just because I wouldn't be chained to my school desk for a whole weekend, but because the Corona lorry would make its weekly journey down our back street. All the mums would grab their purses and make their way over to the crates of fizzy drinks, encased in glass bottles.
Mum always got a bottle of orange and either dandelion and burdock or cream soda. No one threw the bottles away, when finished, as there was a 5p reward for returning them. 5p bought a handful of fruit salad chews and a couple of red sweet shoelaces!
9 Cheesecloth Shirt
When I first started socialising with my friends, after school, being seen in the 'right' clothing was essential. Flared trousers or jeans and cheesecloth shirts were a must-have for every teenager, male and female. I had the exact shirt, as shown in this image. I had saved my pocket money and a bit of cash I had made from selling sweets to my younger sister at an extortionate cost, giving me a 400 percent profit. I bought my shirt in Chelsea Girl and it would have been around £2.99, I expect. It felt quite daring showing the slightest bit of flesh around my middle as I tied a double knot at the waistband.
10 Chain Belt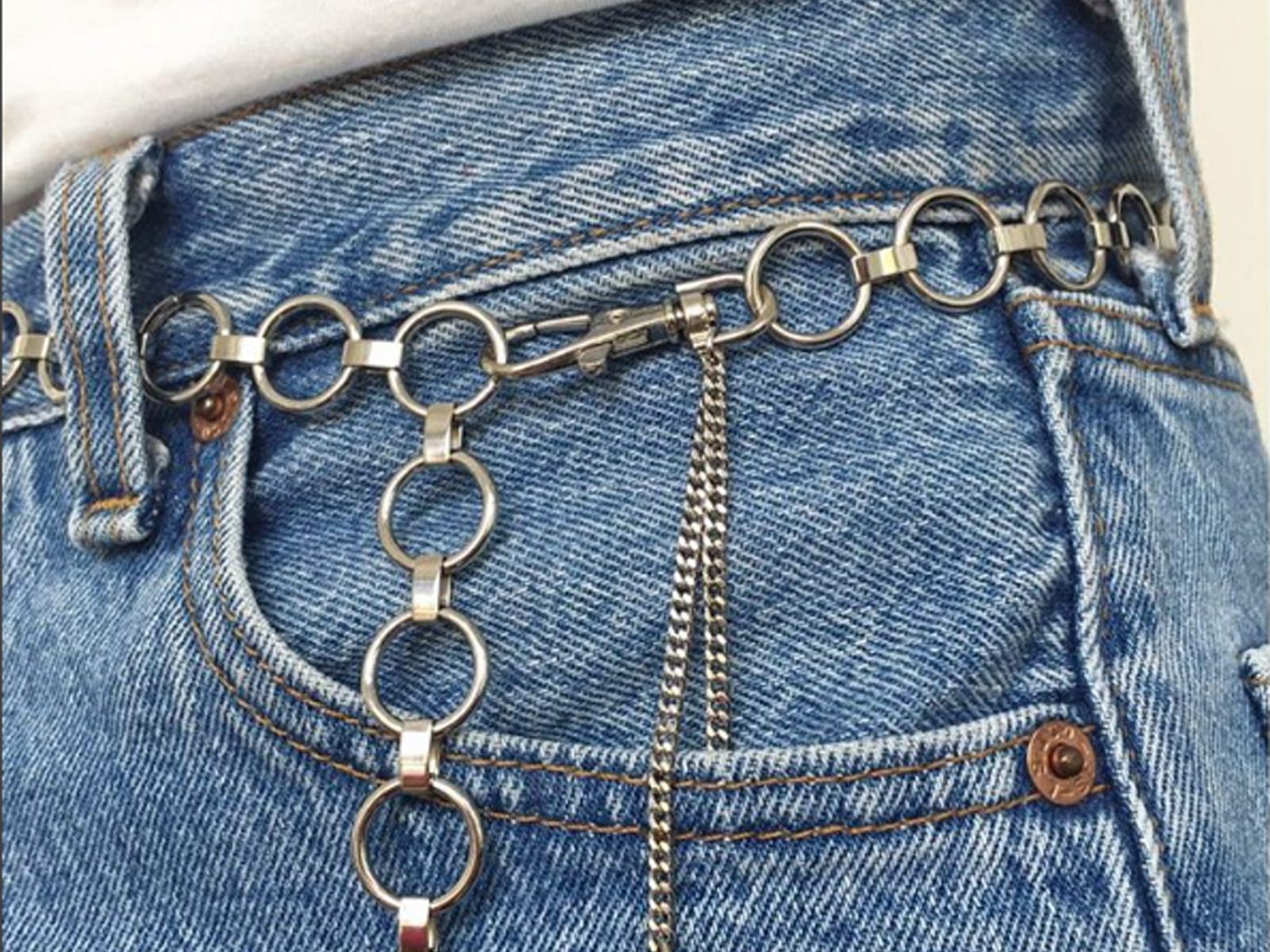 Does this bring back memories, or what? I trawled the market stalls to get a chain belt, as they were much cheaper than in the department stores. As I was a skinny little thing, in my youth, the fact that these belts could be adjusted to any waist size, made them very desirable to me. I ditched the plastic, shiny, thin belts I had previously been adorning my clothes with and replaced them with one of these beauties. It was the perfect accessory to a skinny polo neck jumper or around the waist of a suedette skirt.
11 Tales Of The Unexpected
Let's hum the theme tune, everyone. It was a bit of a spooky sound but fitting for the programme, which opened with the silhouette of a naked woman, dancing She was actually covered in a thick layer of greasepaint and was wearing a bodystocking, but you couldn't tell. This series was screened on a Sunday evening, around 10 pm. It was true -there was always an unexpected ending, often gruesome, in the eyes of a young person like myself, back then. The story was often far-fetched but gripping and loosely based on the books by Roald Dahl. My mum used to nag me to go to bed as she knew I was absolutely terrible at getting up for school, especially on a Monday morning!
Did you collect abandoned Corona bottles to get money back on each one for their safe return?
Tell us your memories from the 70s and 80s – don't hold back and don't forget to SHARE this with your friends on Facebook.