10 Amazing Toys Were Lucky To Have In The 80s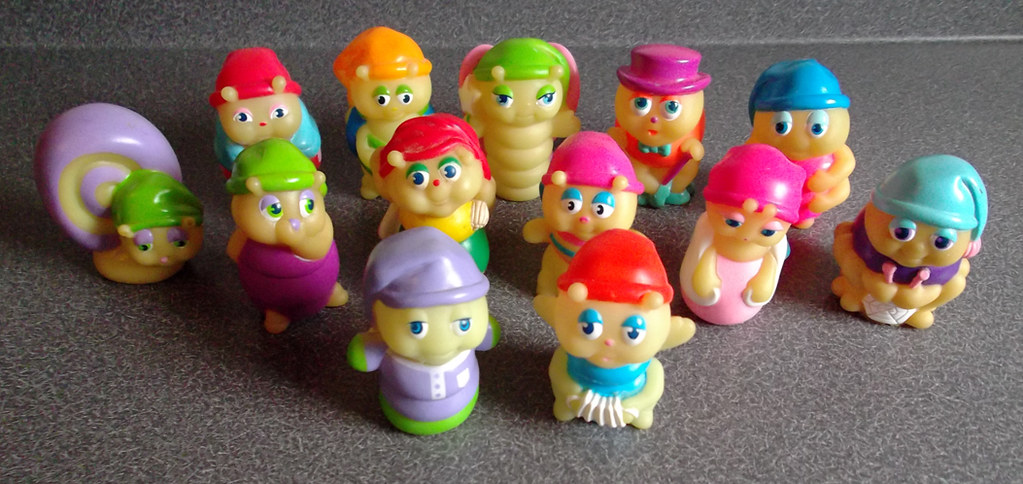 1. Stretch Armstrong
We all remember when Stretch Armstrong first came out. This was one toy that every single person just had to have. One person would hold one end and the other would hold his other arm. You'd both pull them until Stretch Armstrong eventually pinged back into someone's face. Ouch!
I remember stretching this as far as it would go and it exploding all over my lounge. There was goo everywhere… my mum definitely wasn't pleased with me and my brother. Whoops! To think that we all thought these things were impossible to over-stretch.
2. Casdon Cash Till
When we were younger there was nothing we wanted more than to be all grown up and live like an adult. It is true that we were as happy as this little girl on the front of the box when we received one of these at Christmas. Equip with till roll, fake coins and different money buttons, the cash till was the real deal.
This is why toys like this were made for kids. We got all the retail experience we needed from these. In fact, I think I should probably add this experience in retail to my CV…!
3. Snugglebums
We all remember getting these little toys when we were younger. I think everyone must have had one of these!
Also, the reason we got these was definitely because the name of them was so cute!
4. Baby Skates
Back in the day there were all sorts of different dolls for little girls and boys. From ones which made crying sounds to ones (more sinister) which actually had wees, there were dolls for everything! But we couldn't get over the fact that there was a doll that came out completely dedicated to roller skates. Since roller skating was a great thing of the 90s, these baby skates we the coolest of toys!
We were all completely obsessed with our roller skates when we were younger so there was nothing better than this!
5. Boglins
These were toys that every single boy just HAD to have when they were growing up. Looking back now, these were absolutely terrifying. The creatives get even scarier out of the box when it would come alive in your hands. Why anyone would want one of these is beyond me, but it is true, they were the height of coolness as a kid.
This brings back so many memories. These used to be ridiculously popular… you were so lucky if you got one of these.
6. Glo Friends
These were just the cutest things ever, so small and so adorable. We were obsessed with getting these as presents and there was nothing more satisfying when you had the complete set!
Not only were these miniature creatures super cute, but they also glowed in the dark, do you remember? I still have mine somewhere!
7. Tomy Tronic 3-D
This hand-held game was amazingly popular when we were younger. It is astonishing to think that the kids of today now play with IPads and this is what we used to play with. This was the height of technology and if you had one of these, you would have spent hours playing with it!
Were you lucky enough to have this? Can you believe that this game came out over 30 years ago, do you feel pretty old?!
8. Astro Wars
This game was really one of a kind. I remember getting mine on Christmas from my mum and dad! It is unsurprising that these things are considered a vintage now and are selling on eBay for a lot of money! If you loved Astro Wars back in the day, you will be very pleased to know that there is now an app on Apple which you can download and re-play your favourite game!
It ended up being a game that the whole family used to play with because it was that addictive, this one wasn't just for kids! So much fun…
9. He-Man and She-Ra
Master of the Universe and Princess of Power, we all know that this duo were ridiculously cool. Any toy that came out with these two was guaranteed to be amazing. We could spend hours playing with these toys, imagining all different kinds of heroic, world-saving scenarios!
Did you have Castle Grayskull too? We really were lucky to have such great toys back in the day!
10. Space Attack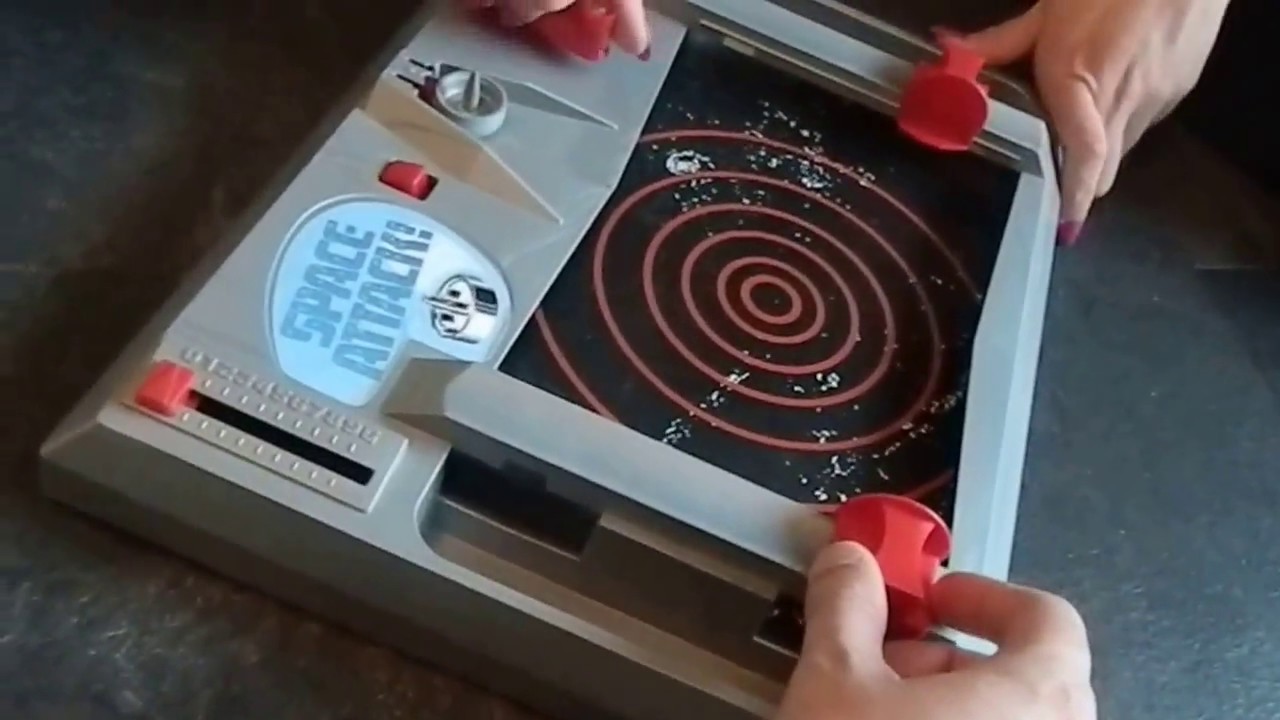 We really love the games that came out that were space-related. This was absolutely fascinating, albeit a little bit creepy! Space attack was first released in 1979 and it did not just attract kids but many self-confessed adults loved this game too! It certainly was a game for all different ages!
When Space Attack came out we just HAD to have it. Who remembers playing this back in the day? We all trawled through the Argos catalogue, but eventually always came back to this game, asking for it every Christmas! We just loved anything to do with aliens and did everything we could to try and stop them invading! Unsurprisingly, this game is now branded as 'vintage' as well! That word makes us all feel pretty ancient…
Did you play with any of these toys when you were younger? It is so interesting to take a walk down memory lane and remember all the toys we spent hours playing with. What strikes me is how simple they were, but just how much fun our imaginations could have with them!